Early Monday morning, the city of Great Falls in central Montana picked up 0.1" of new snow.  While that might not seem impressive, it was just the right amount of snow for that city to set a record.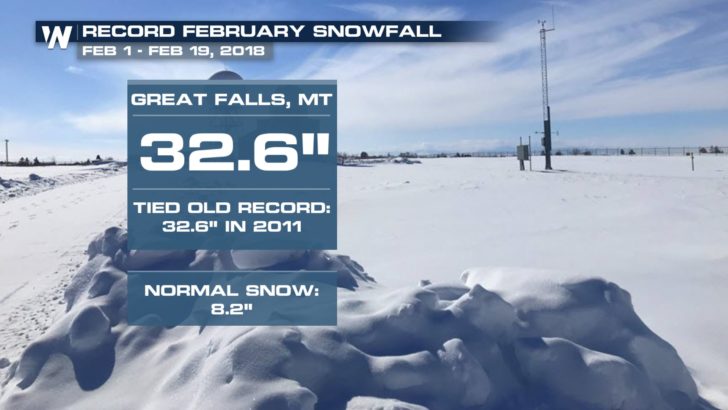 From February 1st through February 19th, a total of 32.6 inches fell.  February 2018 is now tied for the snowiest February on record in Great Falls.  Since records began in 1886, there have only been two times during the month of February where more than 30 inches of snow fell.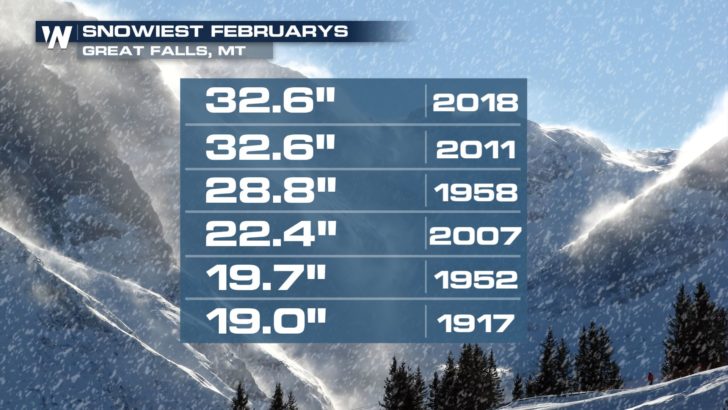 Looking ahead, the forecast appears to be rather cold and dry.  There will be chances for light snow during the last few days of February, however.  It is very likely that February 2018 will break the tie and take the lead as the snowiest February in Great Falls.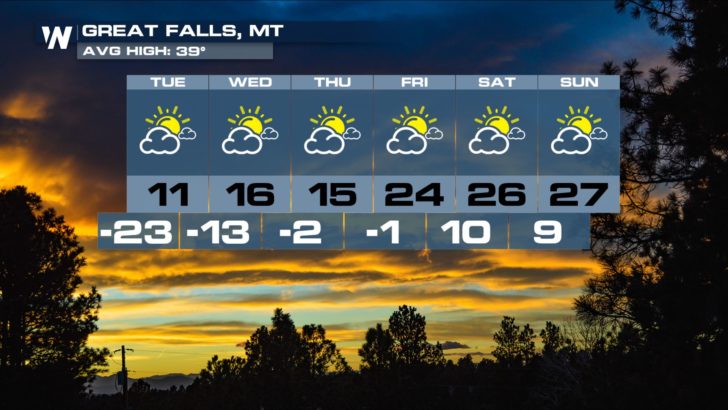 We'll keep an eye on this record and many more here at WeatherNation! -
Meteorologist Joe Astolfi