The northern Gulf Coast must monitor the forecast for incoming tropical rain, some of which may develop into something stronger. The National Hurricane Center, as of Saturday evening, was giving a tropical wave a 50% chance of developing in the northern Gulf of Mexico.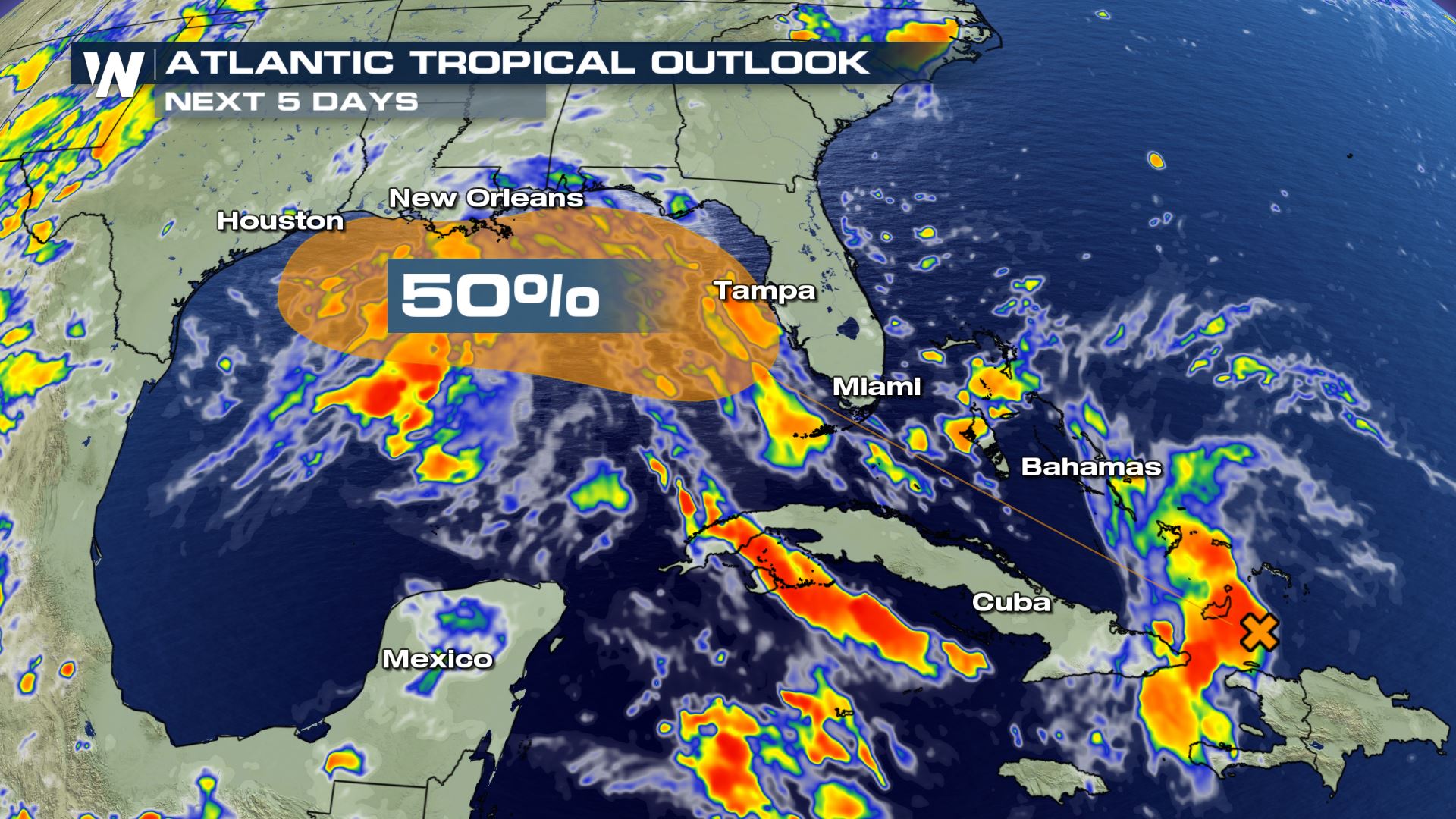 Saturday evening, the tropical wave was located over the Bahamas, indicated by the orange X above. It is forecast to move toward Florida through Monday and then into the Gulf of Mexico either Monday night or Tuesday. That is when the National Hurricane Center is expecting conditions to become more favorable for development.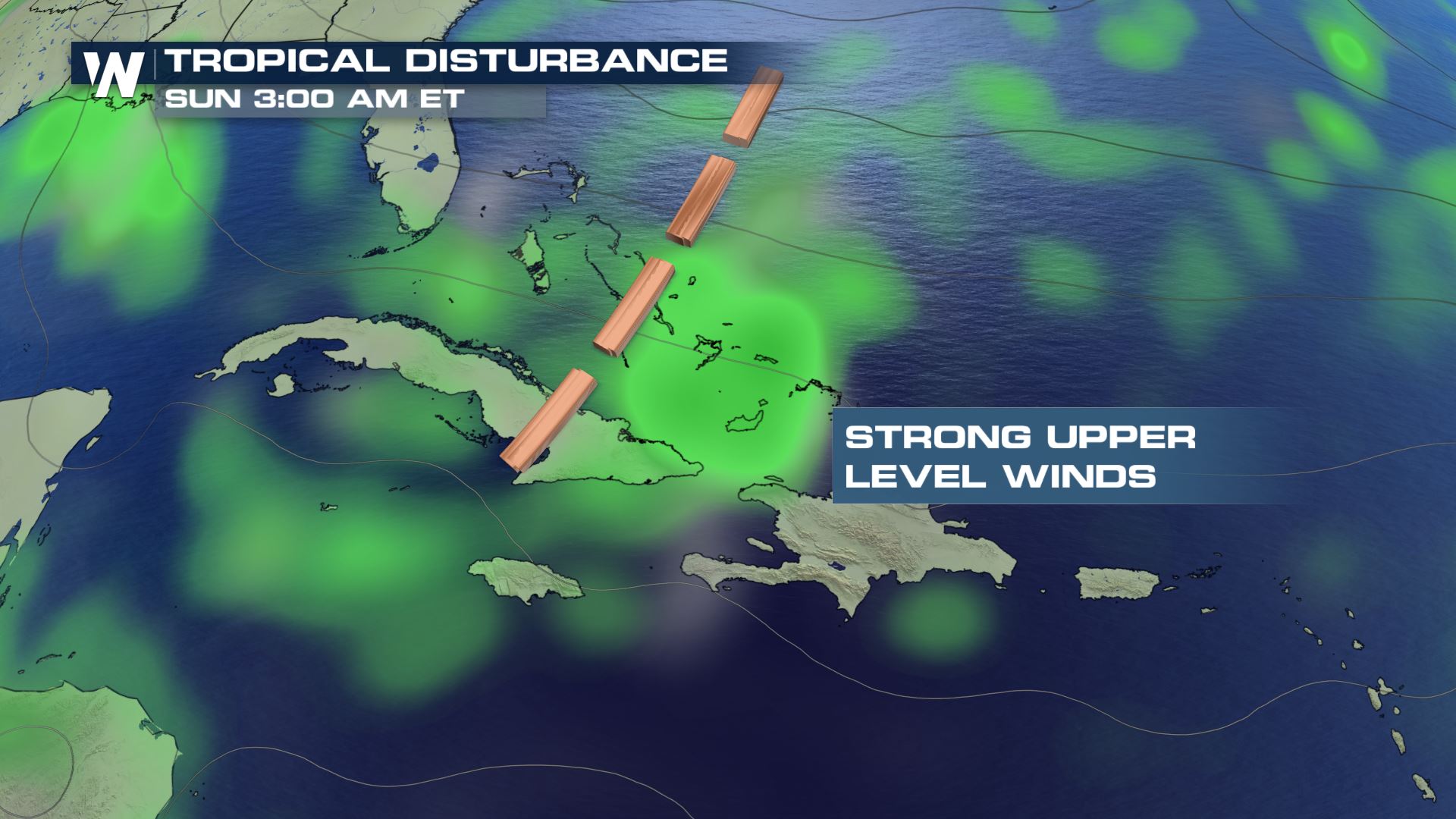 Right now, disruptive winds known as wind shear are limiting the tropical wave's development.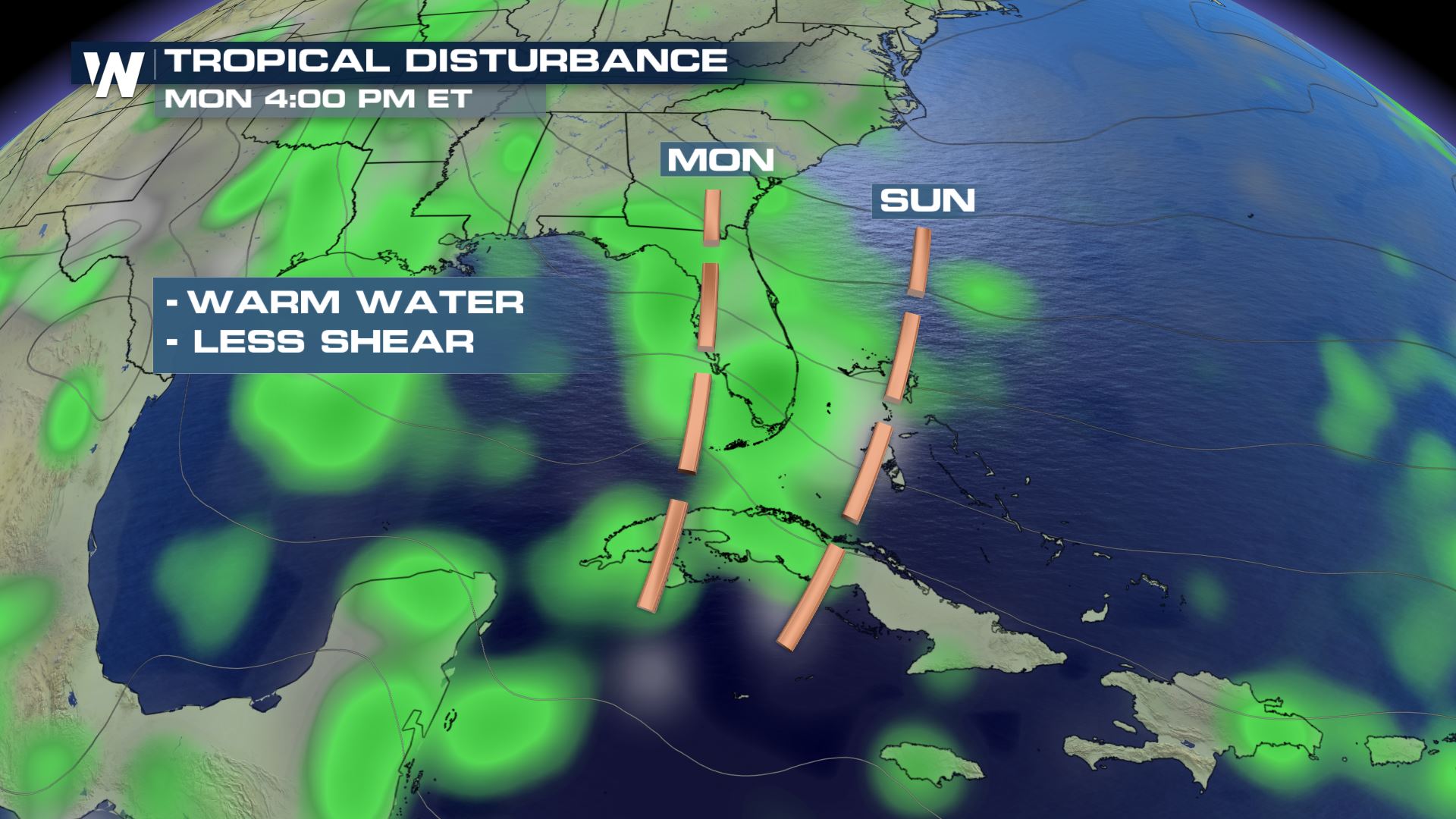 By Labor Day and the upcoming week, the wind shear is forecast to relax as the tropical wave moves over warmer sea surface temperatures. The combination may help this wave strengthen into a tropical depression. What does this mean for you along the Gulf? As of Saturday evening, no immediate action was needed. However, check in with us multiple times each day to learn the very latest with this tropical wave. Regardless of development, pockets of heavy rain will be likely from Texas to Florida's panhandle between Sunday and Tuesday, so plan on some wet days (at times) ahead. For WeatherNation, Meteorologist Steve Glazier