An area of low pressure from the Gulf of Mexico continues to stream abundant moisture across the Southeast. Many cities have already seen as much as 5" of rain just within the last 24 hours, with record rainfall in some cities!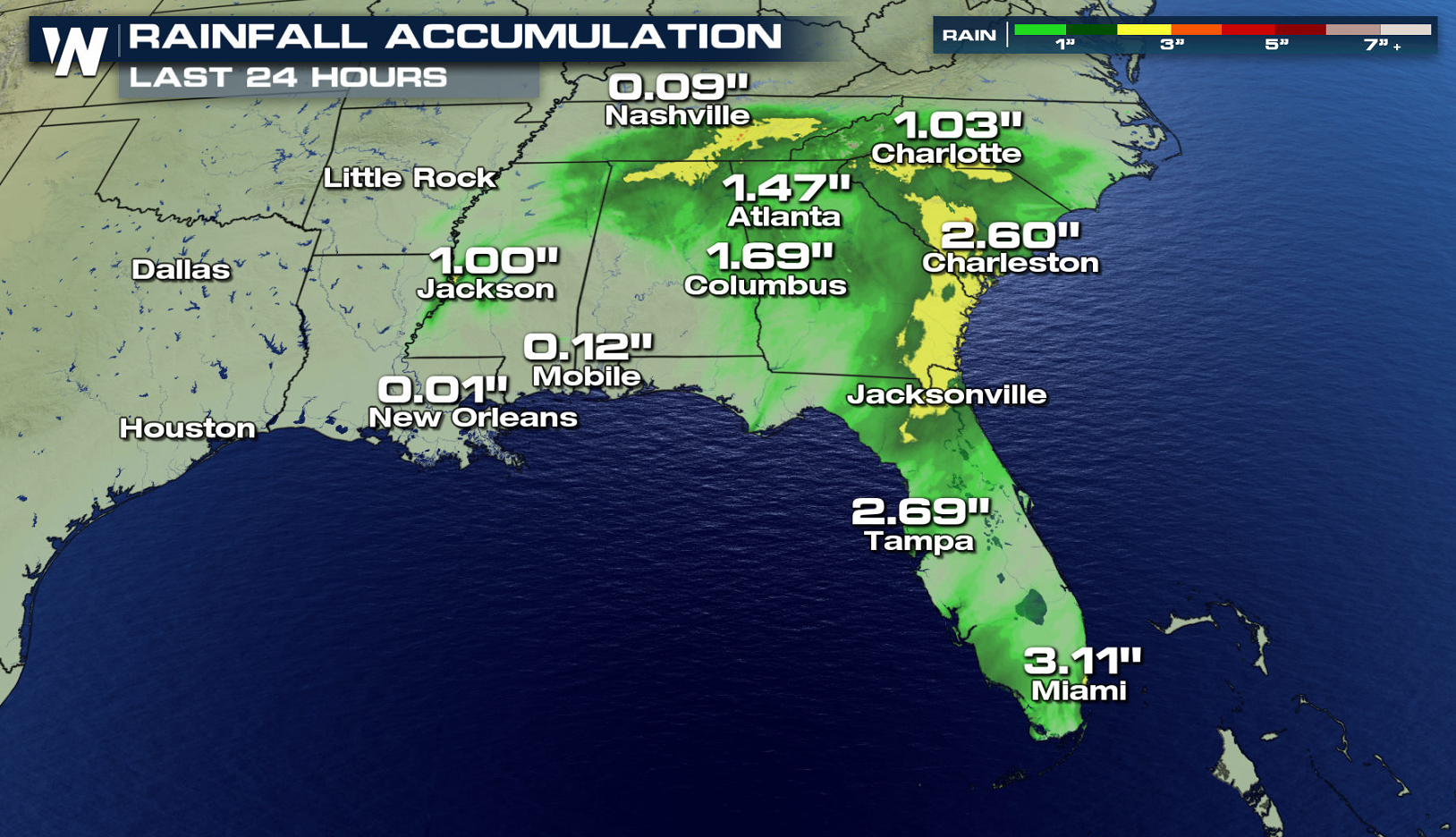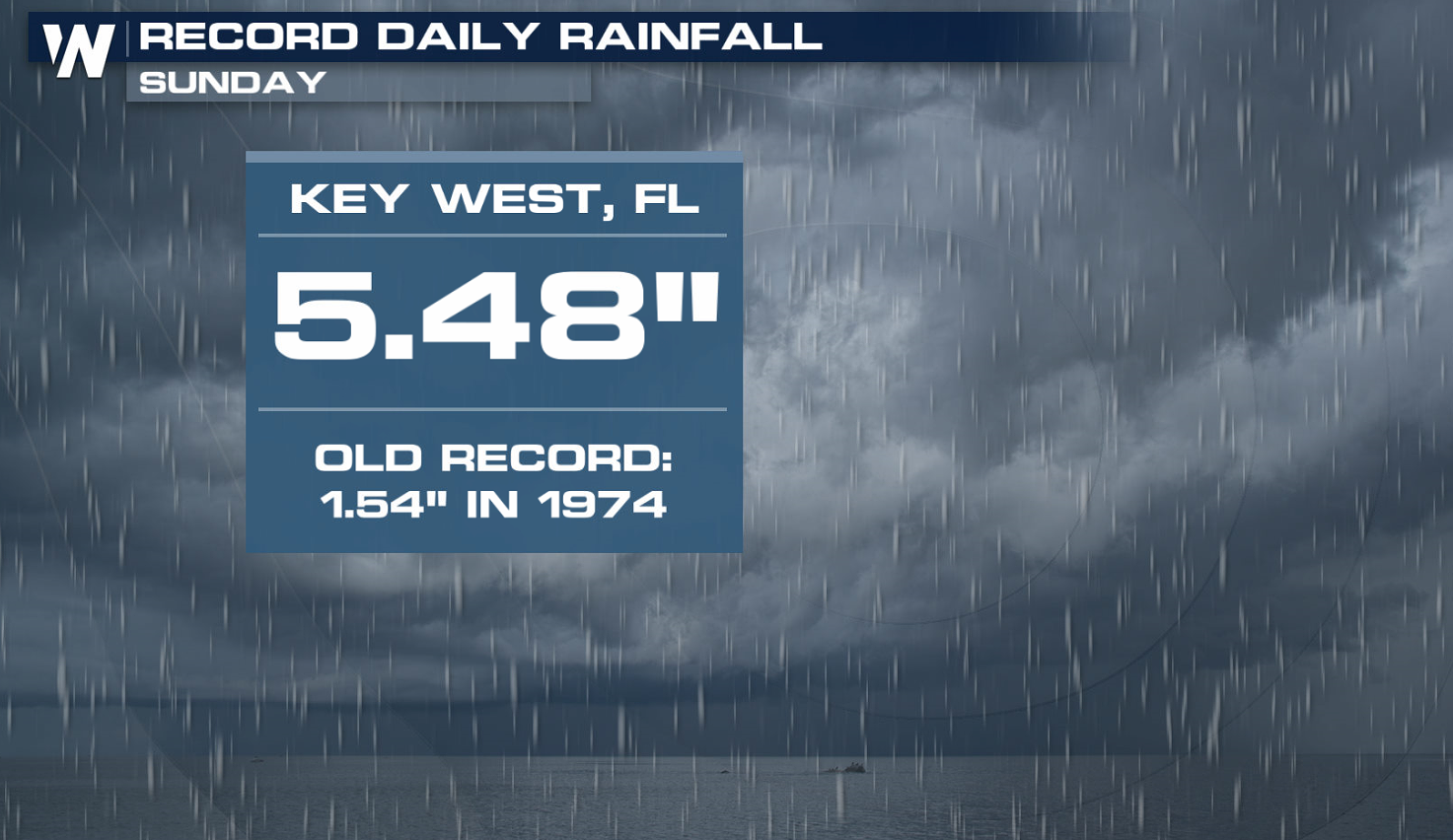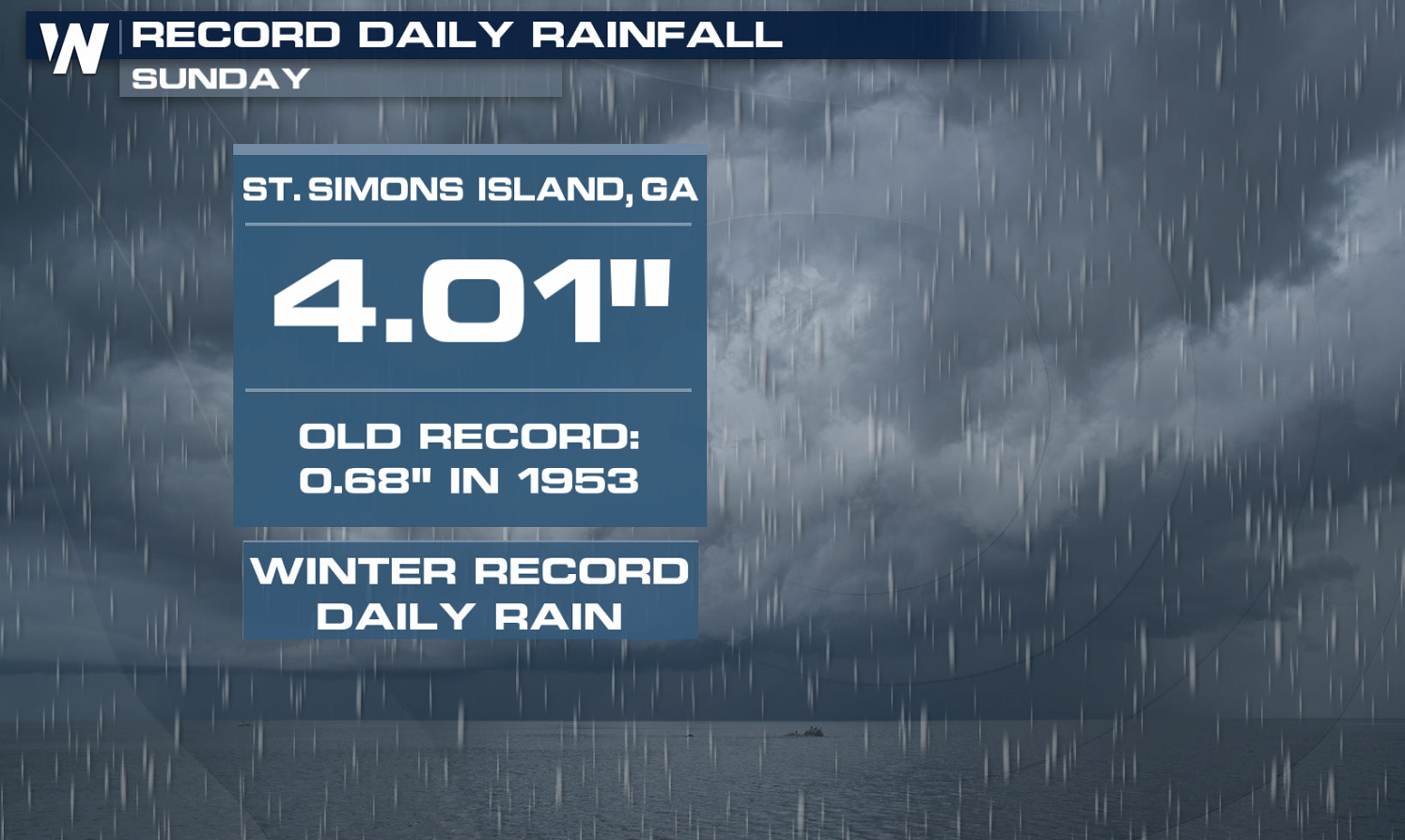 FLOODING THREAT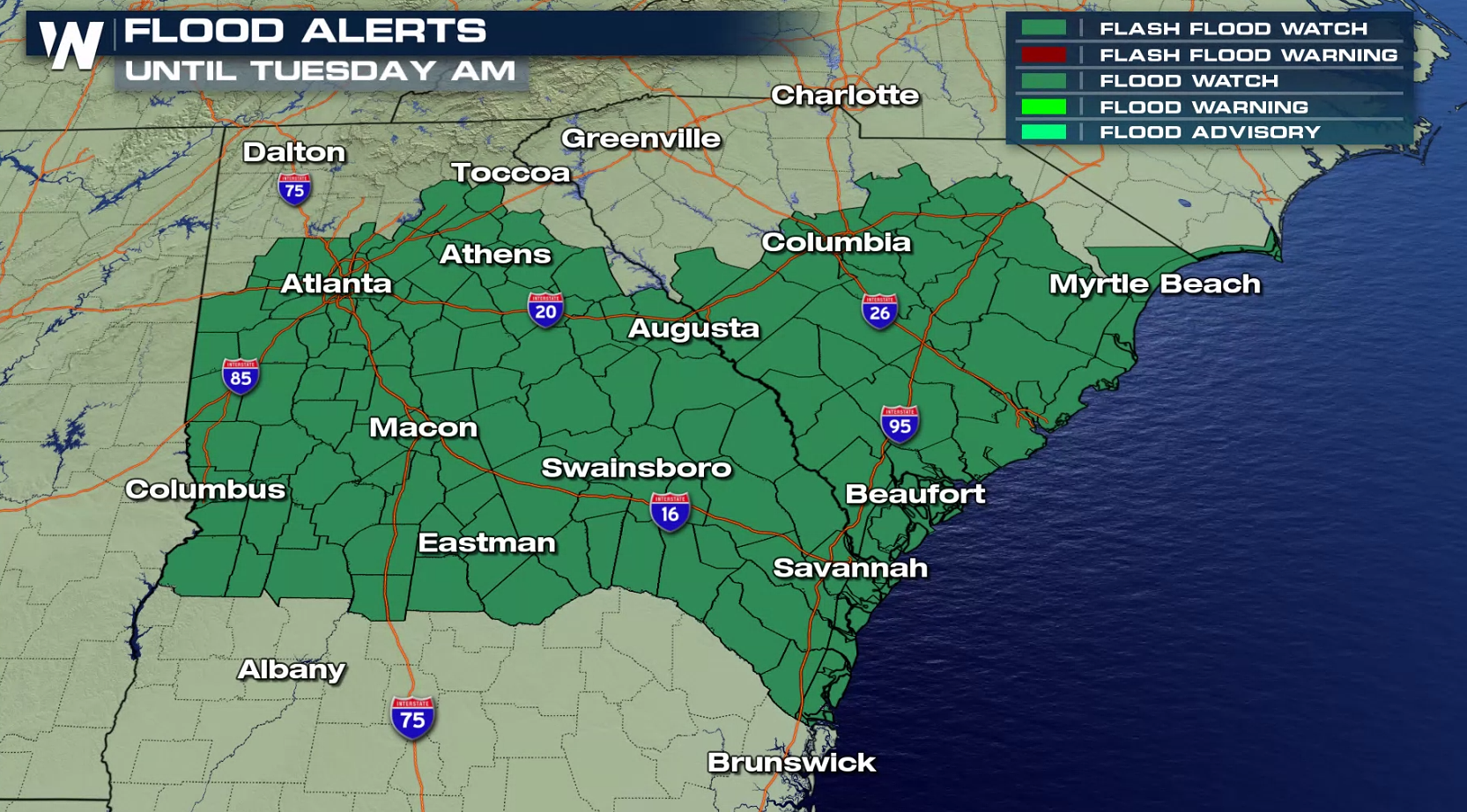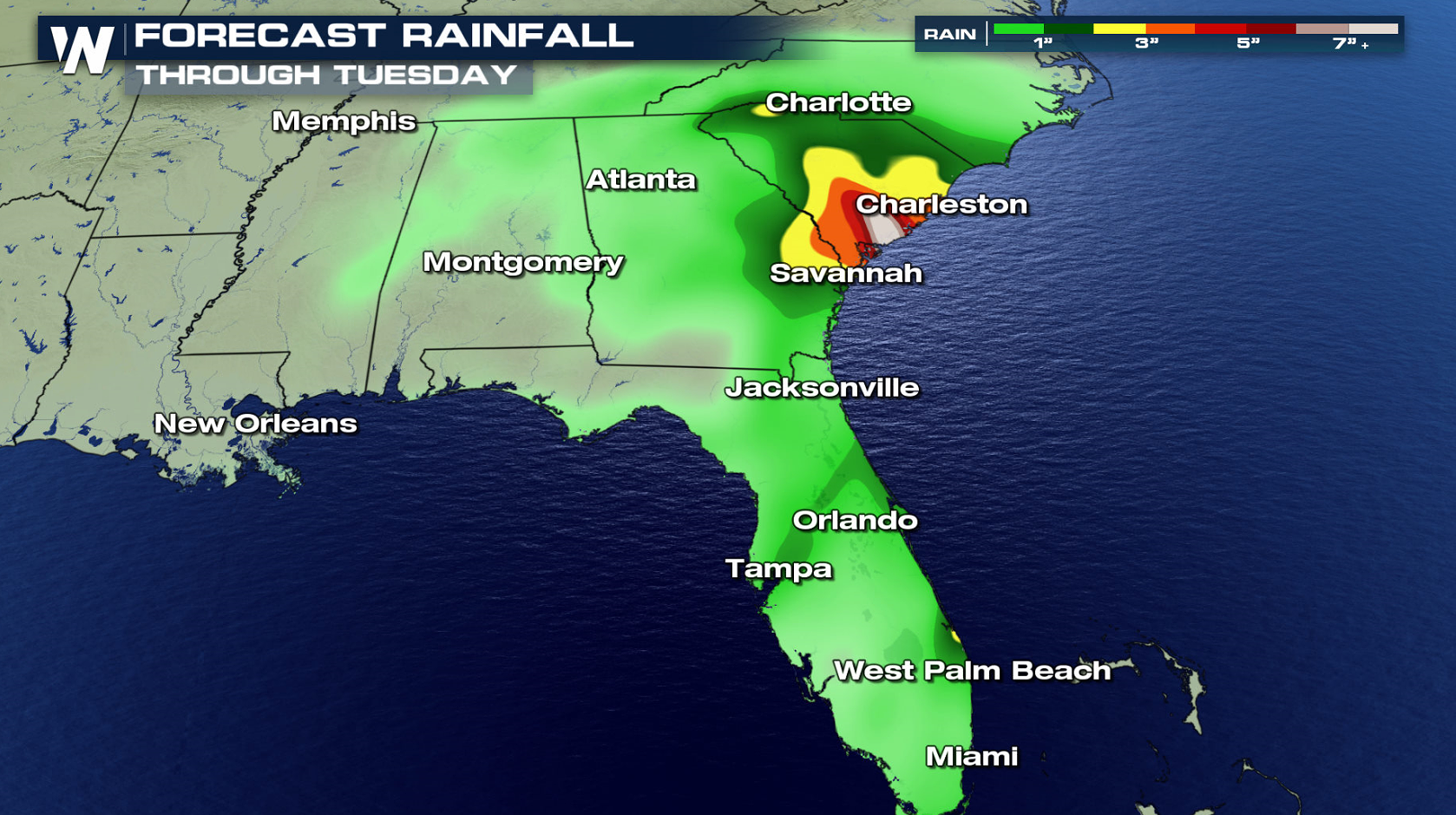 Flood alerts remain in place throughout South Carolina and Georgia. With the ground saturated, it may become unable to soak up moisture quickly and the runoff could lead to flash flooding. Areas along the coast of South Carolina are projected to see an additional 7" of rainfall!
FORECAST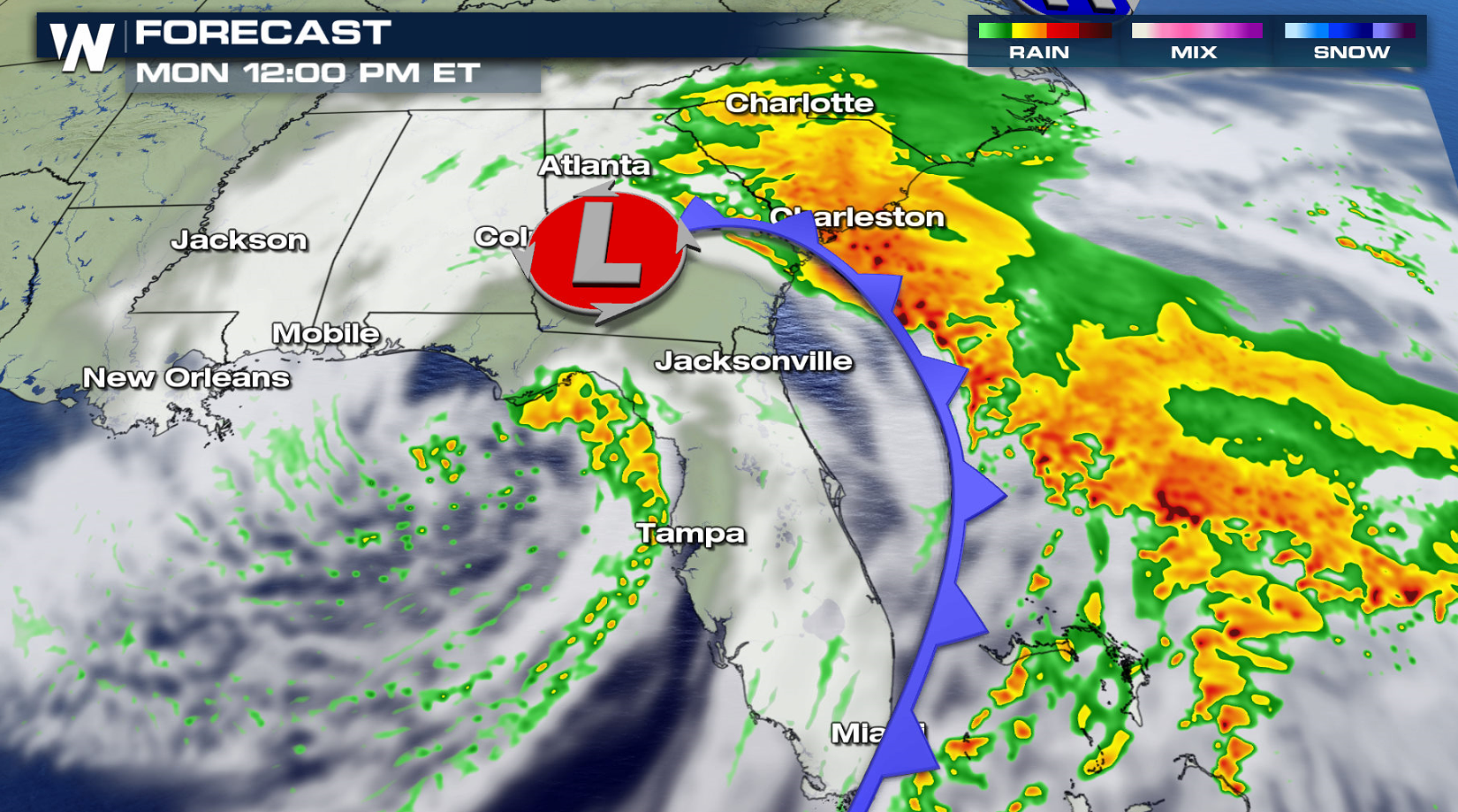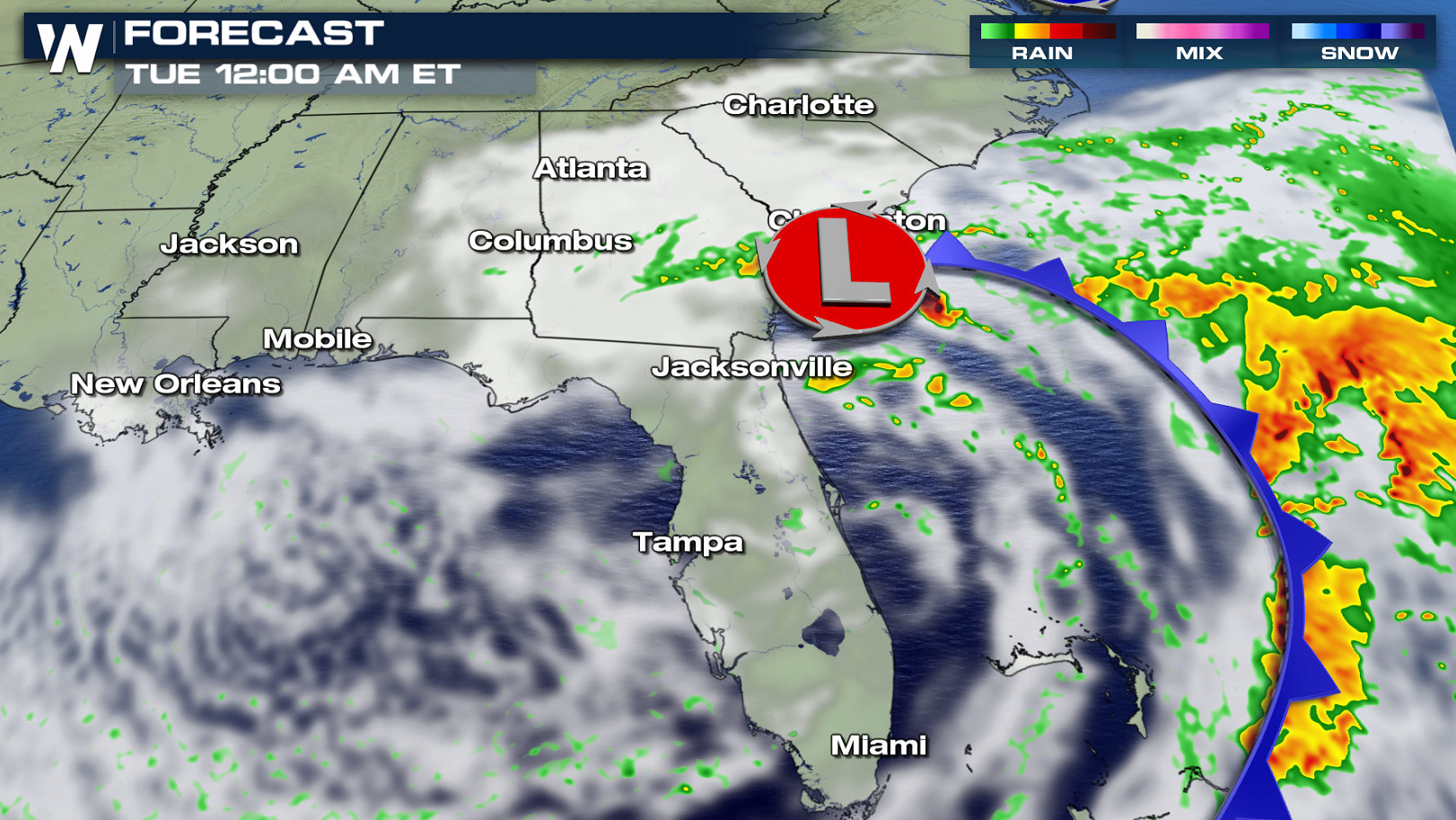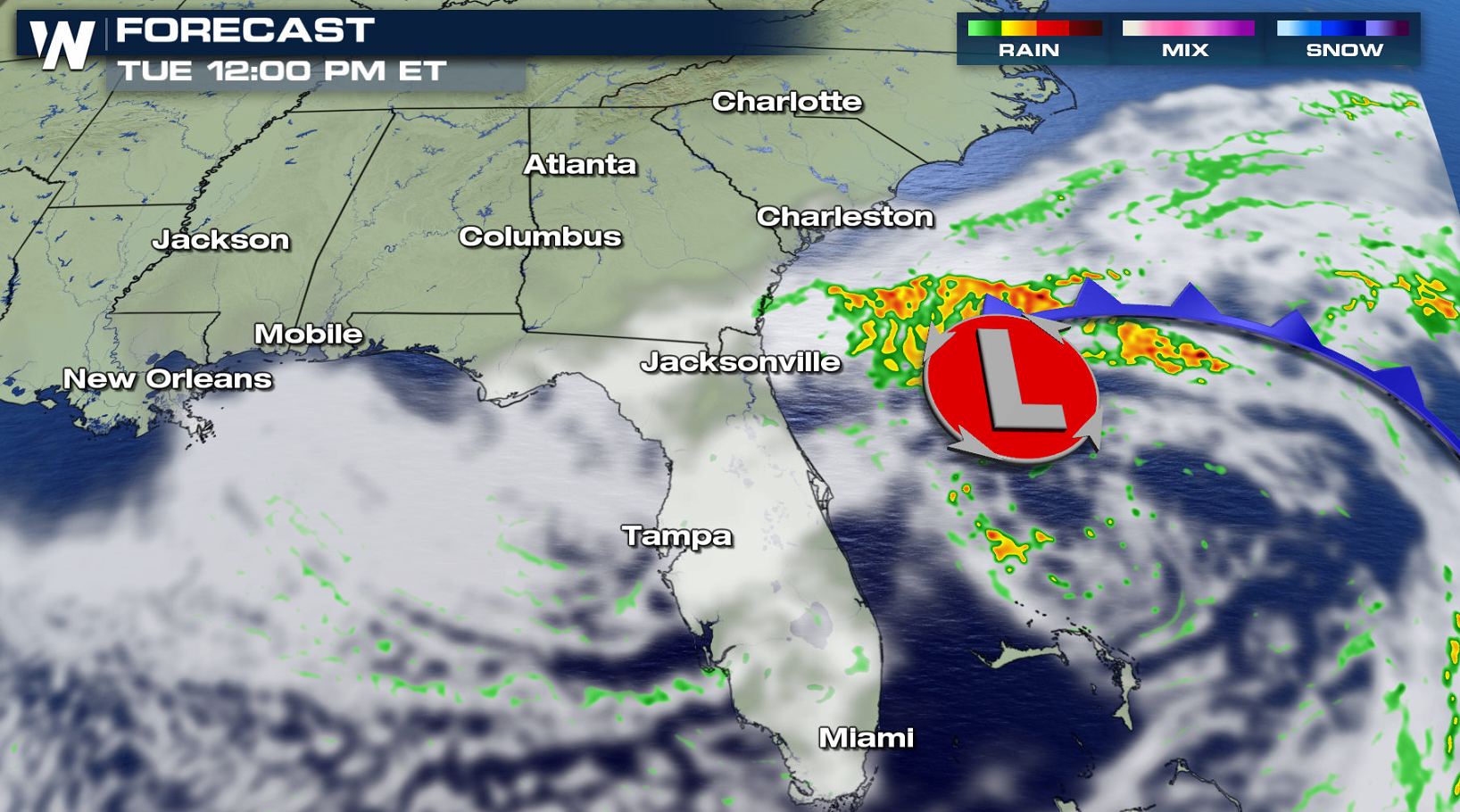 A band of heavy rainfall will wrap around the low pressure center from North Carolina to North Florida. The persistent rain and downpours will continue through tonight (Monday night). It's not until Tuesday afternoon that the rain ends as the low moves out into the Atlantic. Continue to stay with WeatherNation for all of the latest forecasts regarding this storm system.