The forecast for the Halloween weekend is fairly quiet across much of the United States. This comes after a busy week that started with heavy ice and snow in the southern Plains and ended with Hurricane Zeta, heavy rain and snow across the Northeast. Multiple high pressures sprawled across the country will keep dry weather in place for many. A cold front working through the Great Lakes down through Texas will have enough cold air and moisture to  generate some light snow across northern Minnesota and Michigan's upper peninsula during the late evening hours and overnight into Sunday but otherwise will be a dry front. Winds will be gusty across the Dakotas and Oklahoma as well.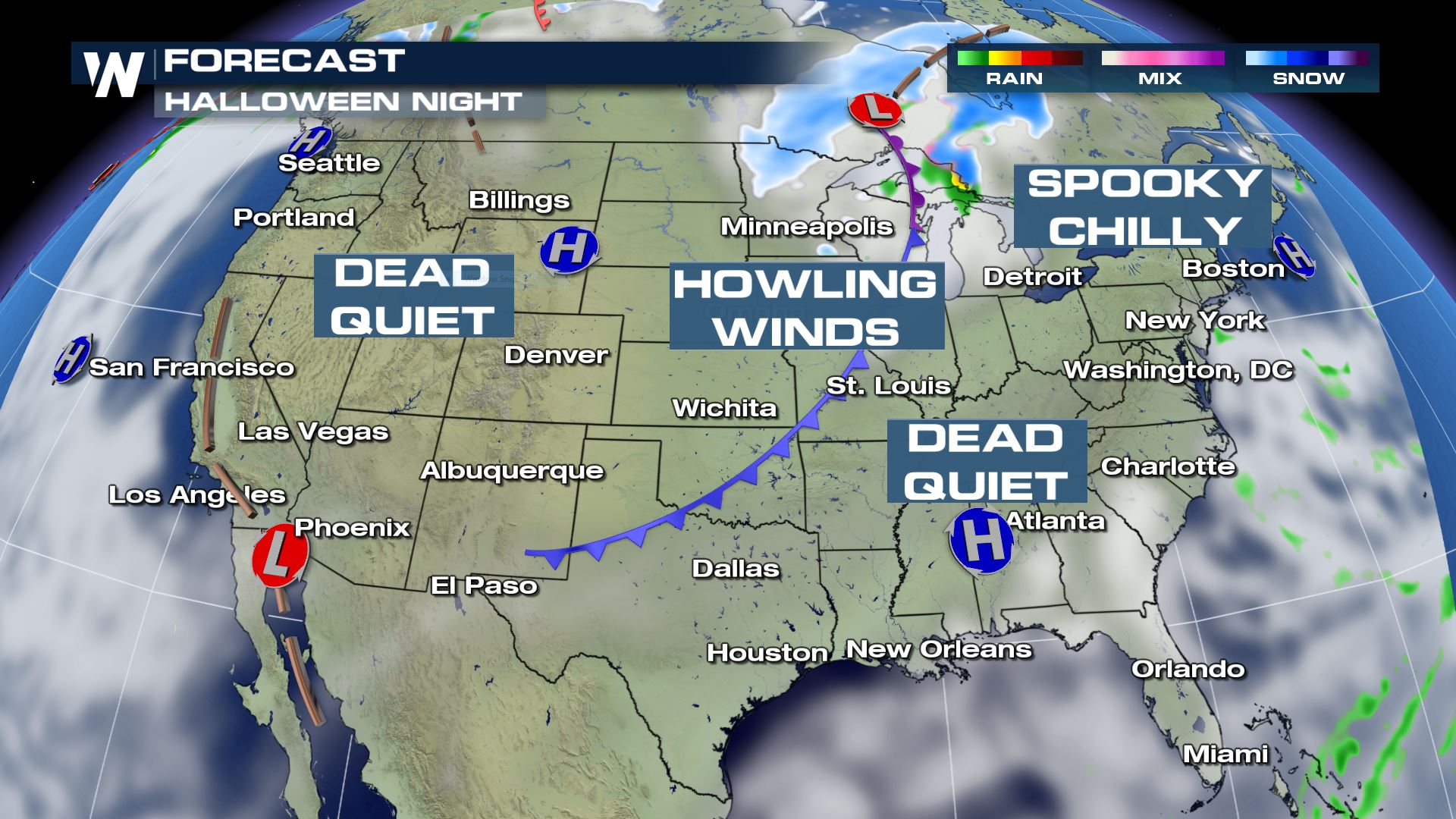 Snow accumulations will be limited to mainly northern Minnesota and will start in the evening. By midnight, accumulations could be as high as 1-3" in some spots north of Duluth. Isolated showers are also possible across Michigan's upper peninsula. Snow will then filter through northern Wisconsin and Michigan through the remainder of the weekend.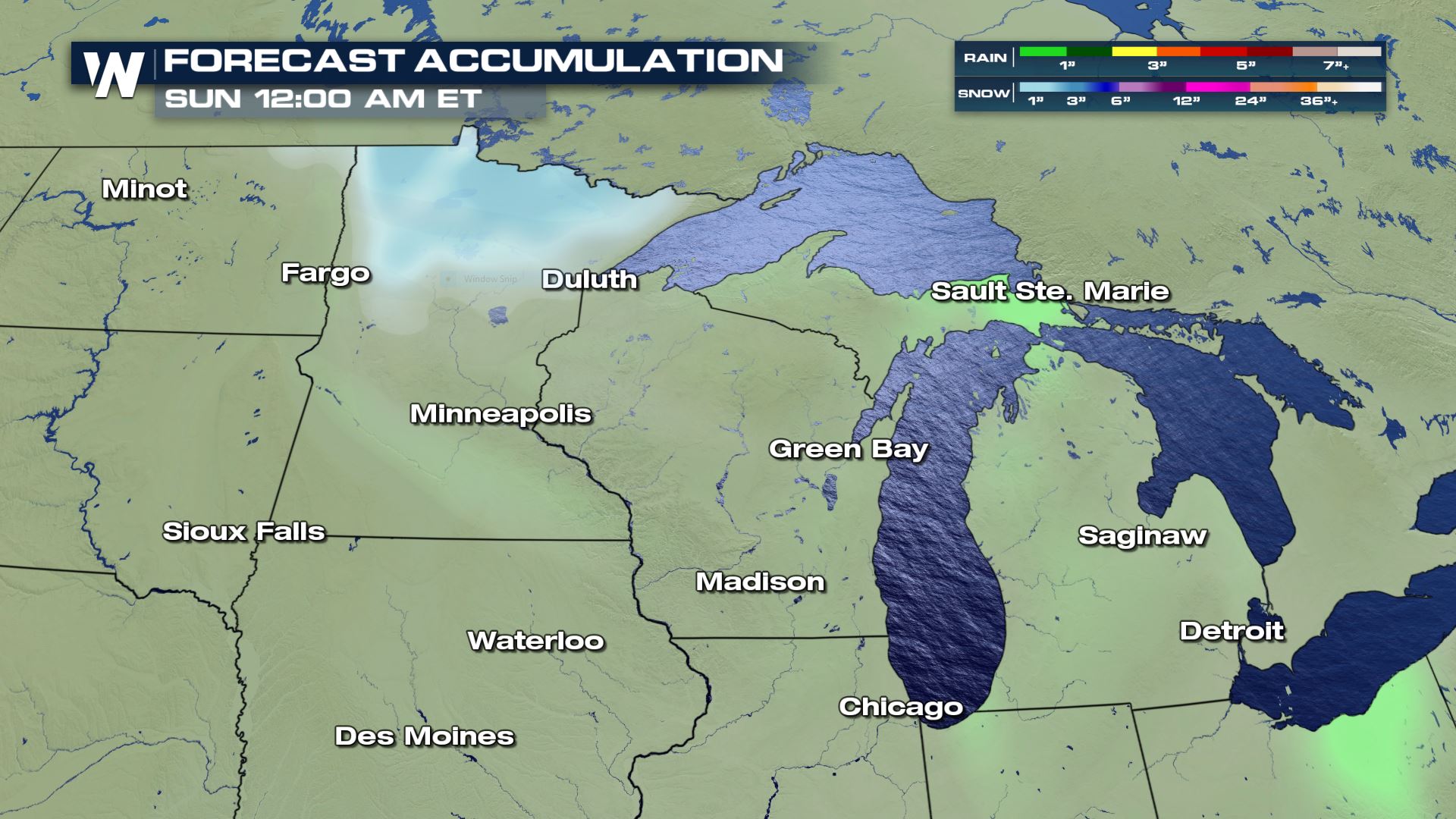 The Northeast will be mostly clear and chilly with a few clouds drifting by.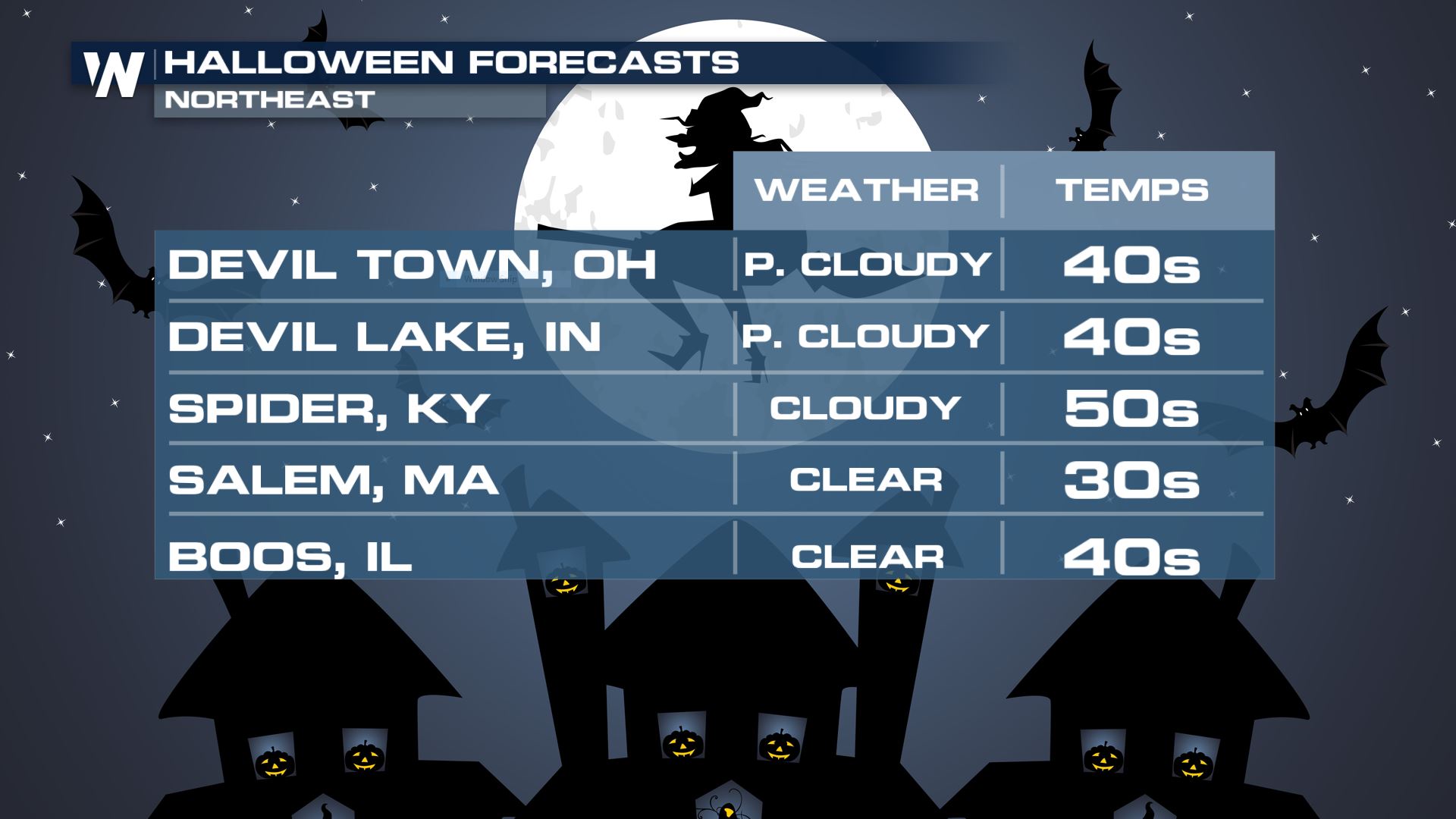 Weather in the Southeast will be very pleasant with evening temperatures anywhere from the 50s in northern Alabama to the 70s in Florida. Although high pressure will be centered over the Southeast and the region will stay dry, there will be areas of persistent cloud cover.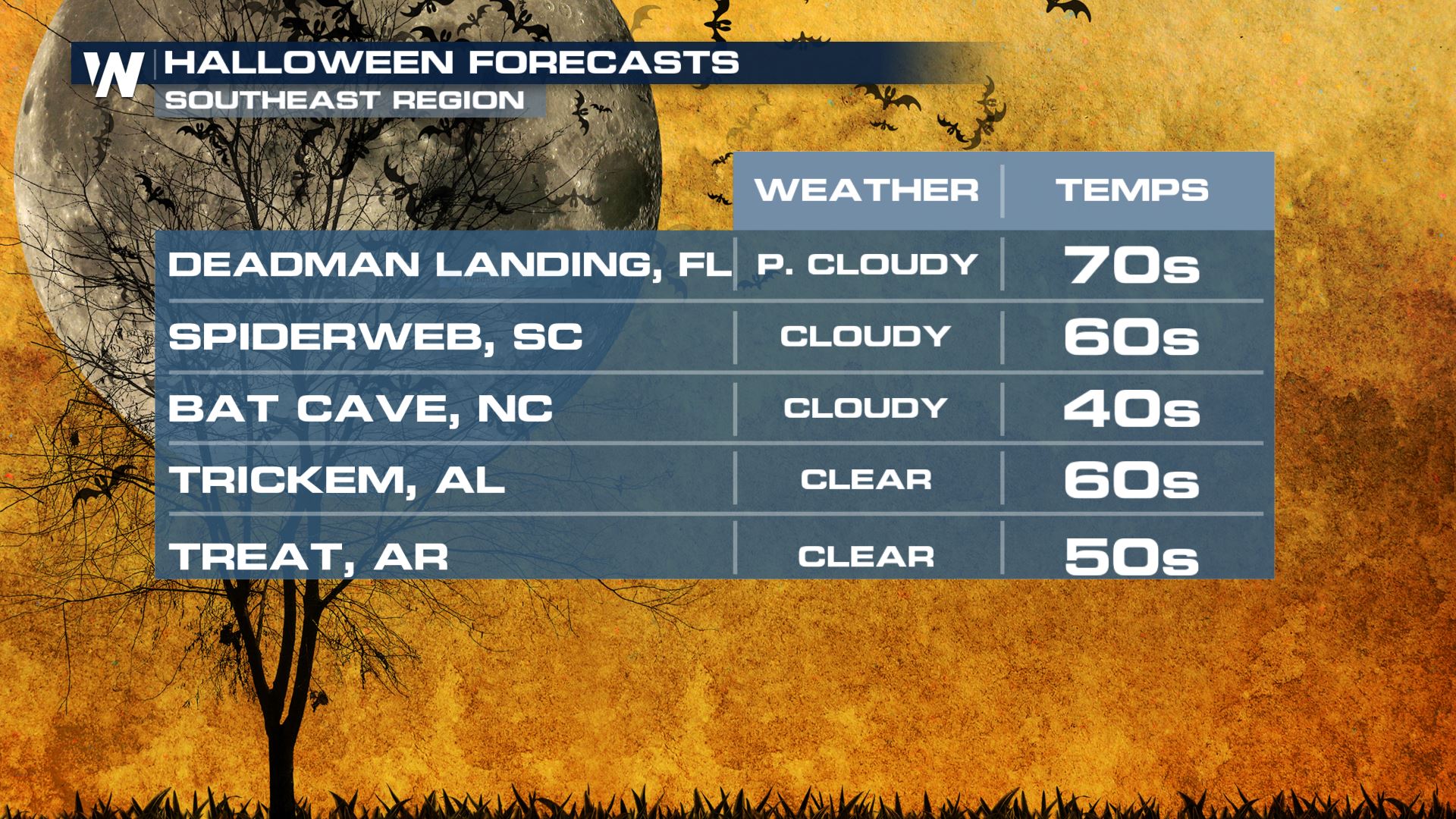 The northwest US will be dry, but chilly. Temperatures will be in the 30s in some spots and in the wake of a low pressure system winds will be quite gusty in spots. Winds across western North and South Dakota and parts of Montana will be sustained around 30 mph with gusts as high as 60-80 mph. Trees and power lines may come down in the winds and travel may be difficult especially for high profile vehicles.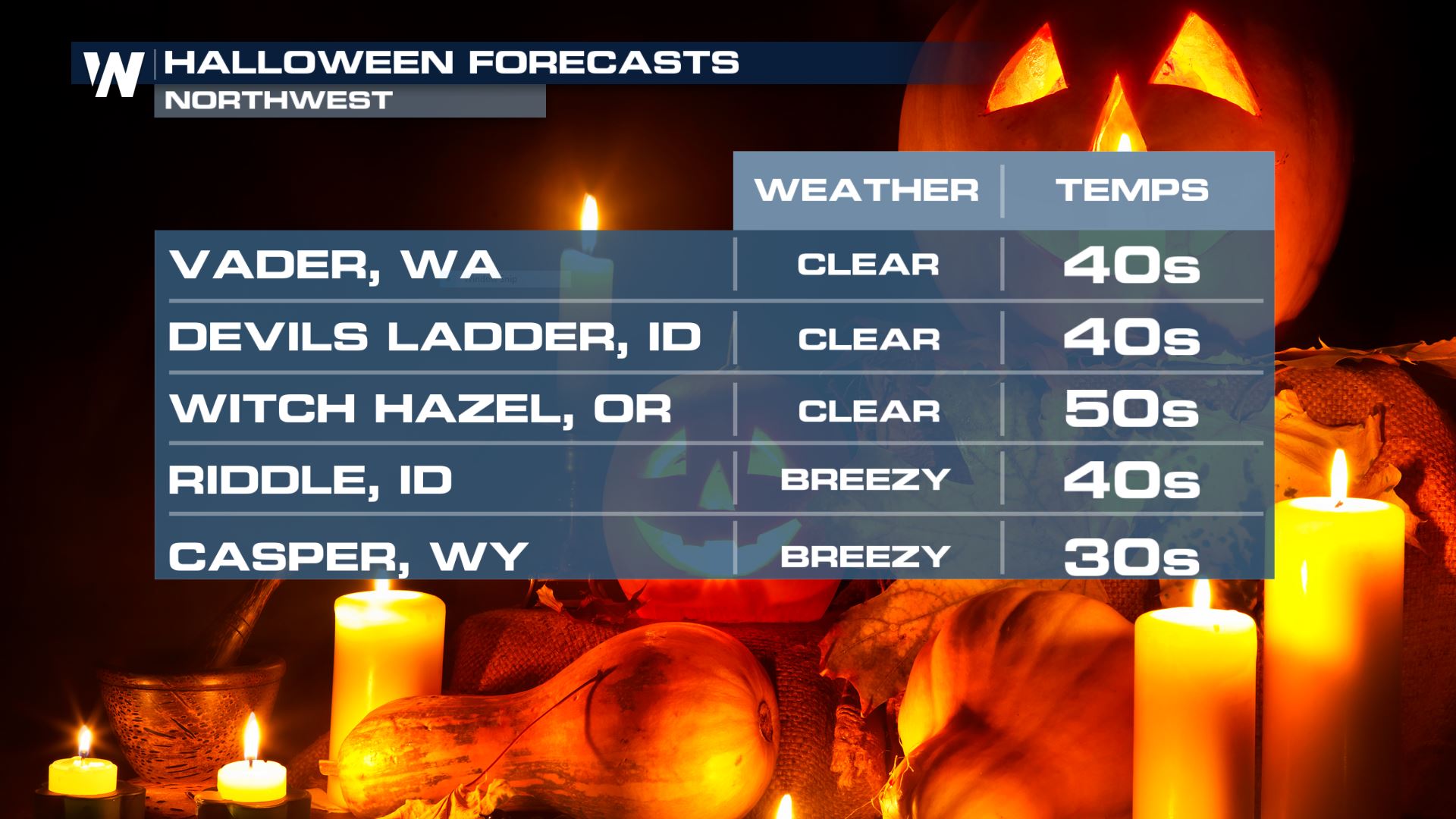 The southwest will also be dry, as it has been for months now. There is an elevated fire danger across parts of southern California Saturday due to breezy offshore winds. Many locations will be warm but higher elevation areas will be cooler with clear skies.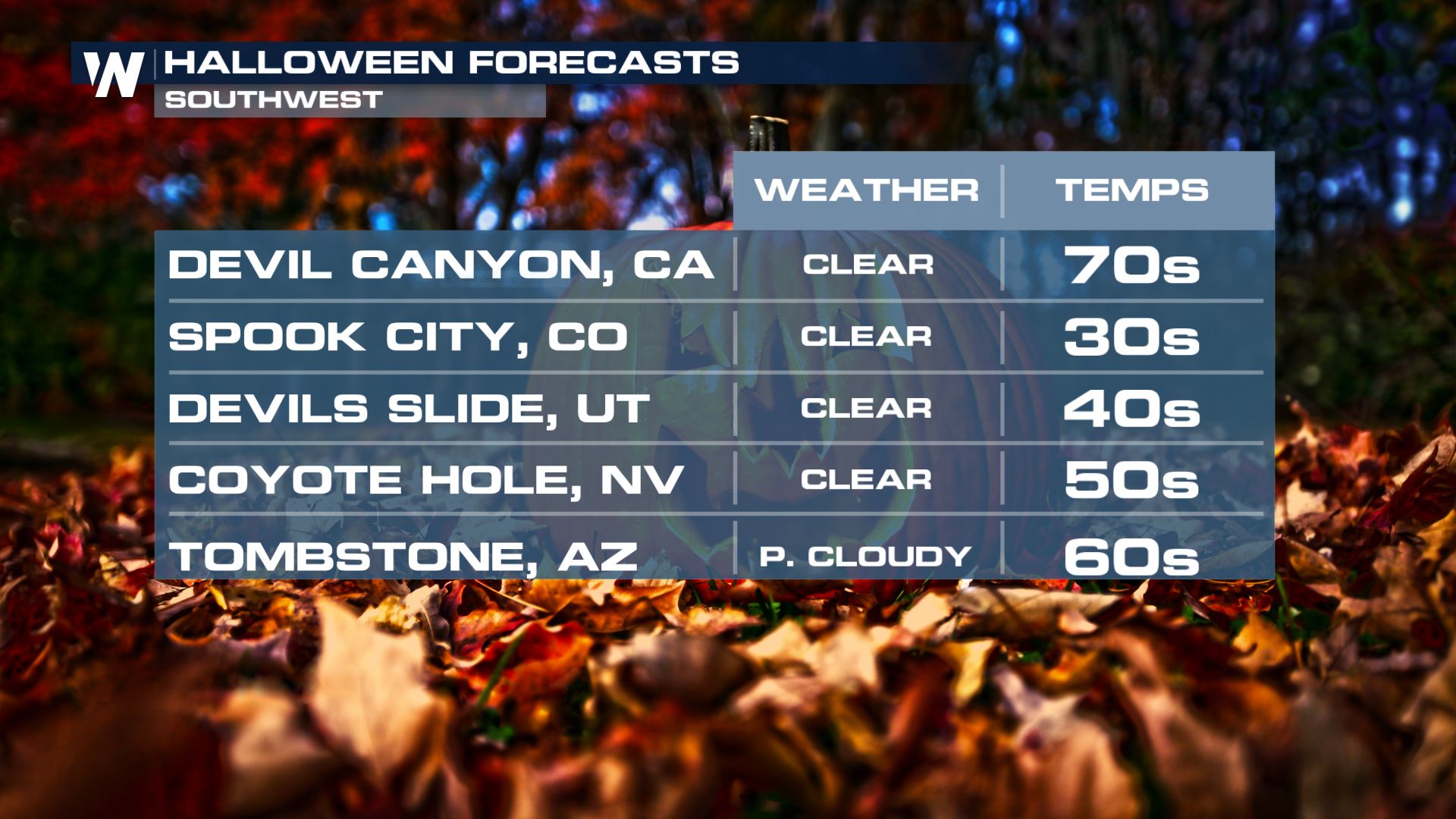 Daylight Saving Time begins at 2 a.m. on Sunday, November 1. This is our "fall back" time and you'll get that extra hour of sleep. This is a great time to check the batteries in your smoke detectors and do other routine maintenance