Thanks to the weather forecast it could be a dangerous Halloween for parts of Texas and Louisiana.  A strong cold front will bring the chance for widespread showers and storms with the possibility for numerous severe storms.  Here is the very latest.
Outlook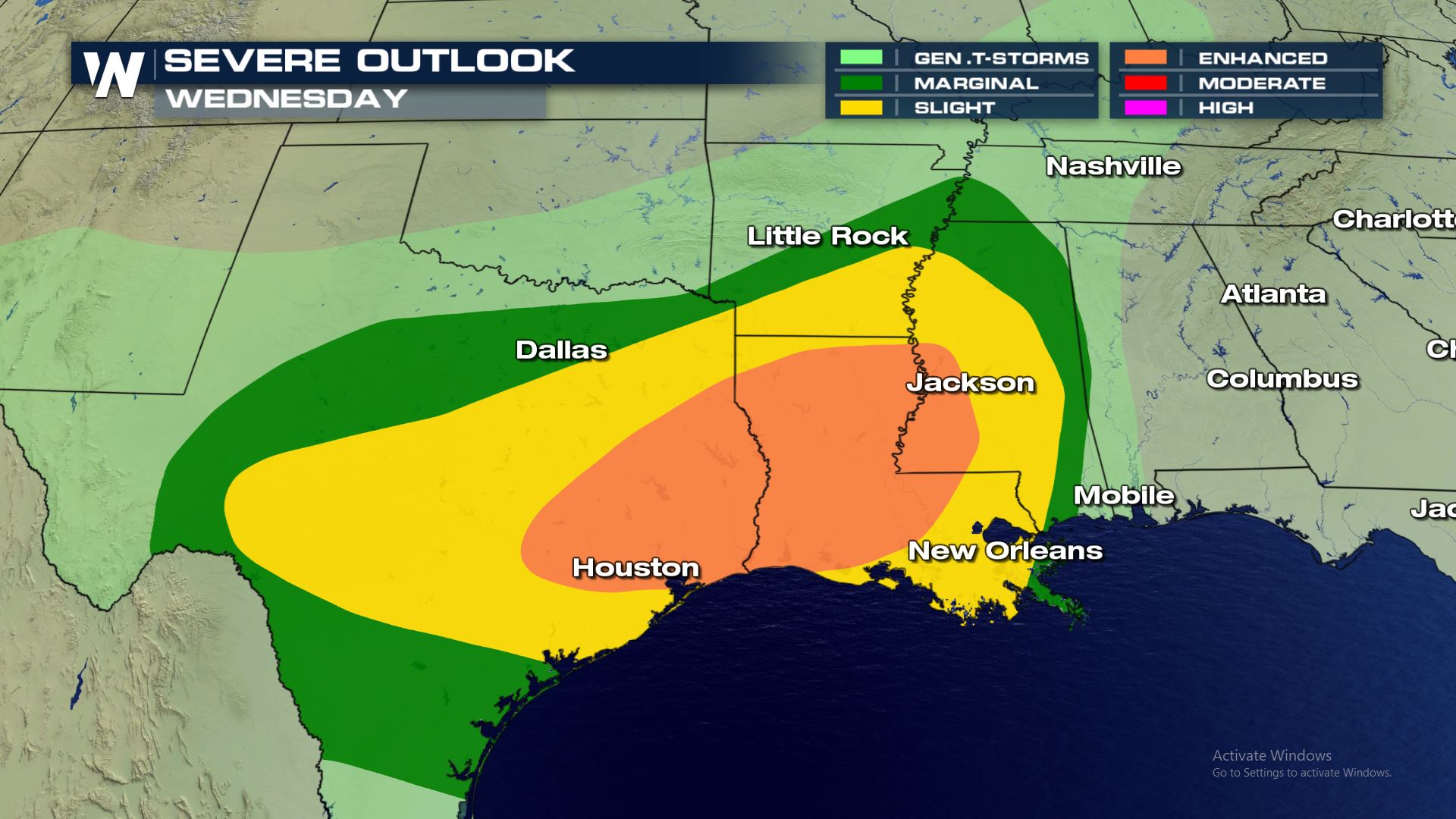 A marginal to enhanced risk of severe weather in the forecast today for east Texas through western Mississippi.  East Texas will likely have the worst weather for trick or treating, but during the early morning hours there could be a significant severe event in Louisiana.  You will definitely want to be weather ready in these areas as you head to sleep.  Make sure those weather radios are charged and ready to go.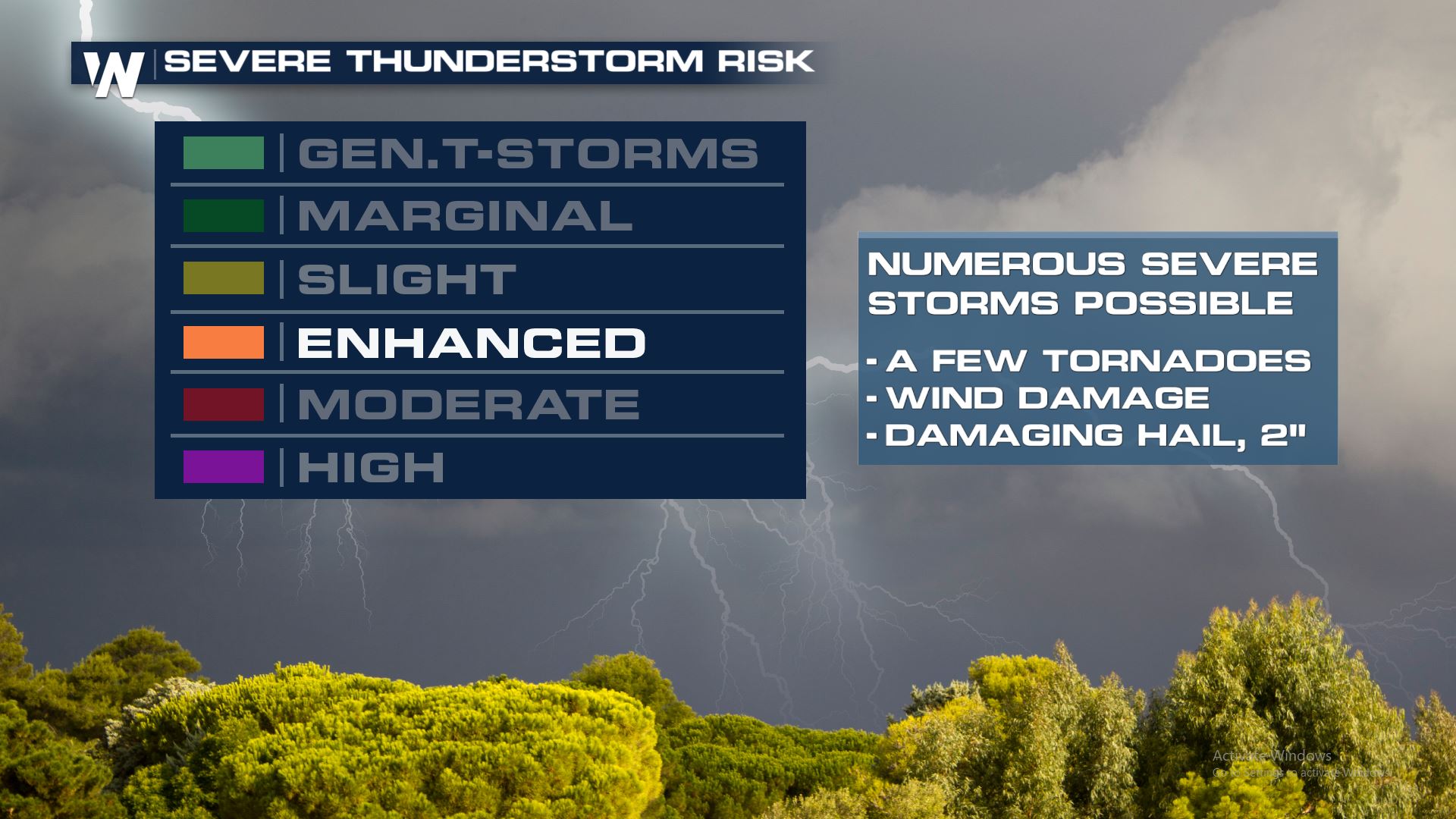 An enhanced risk means numerous severe storms will be possible in these areas.
Severe Threats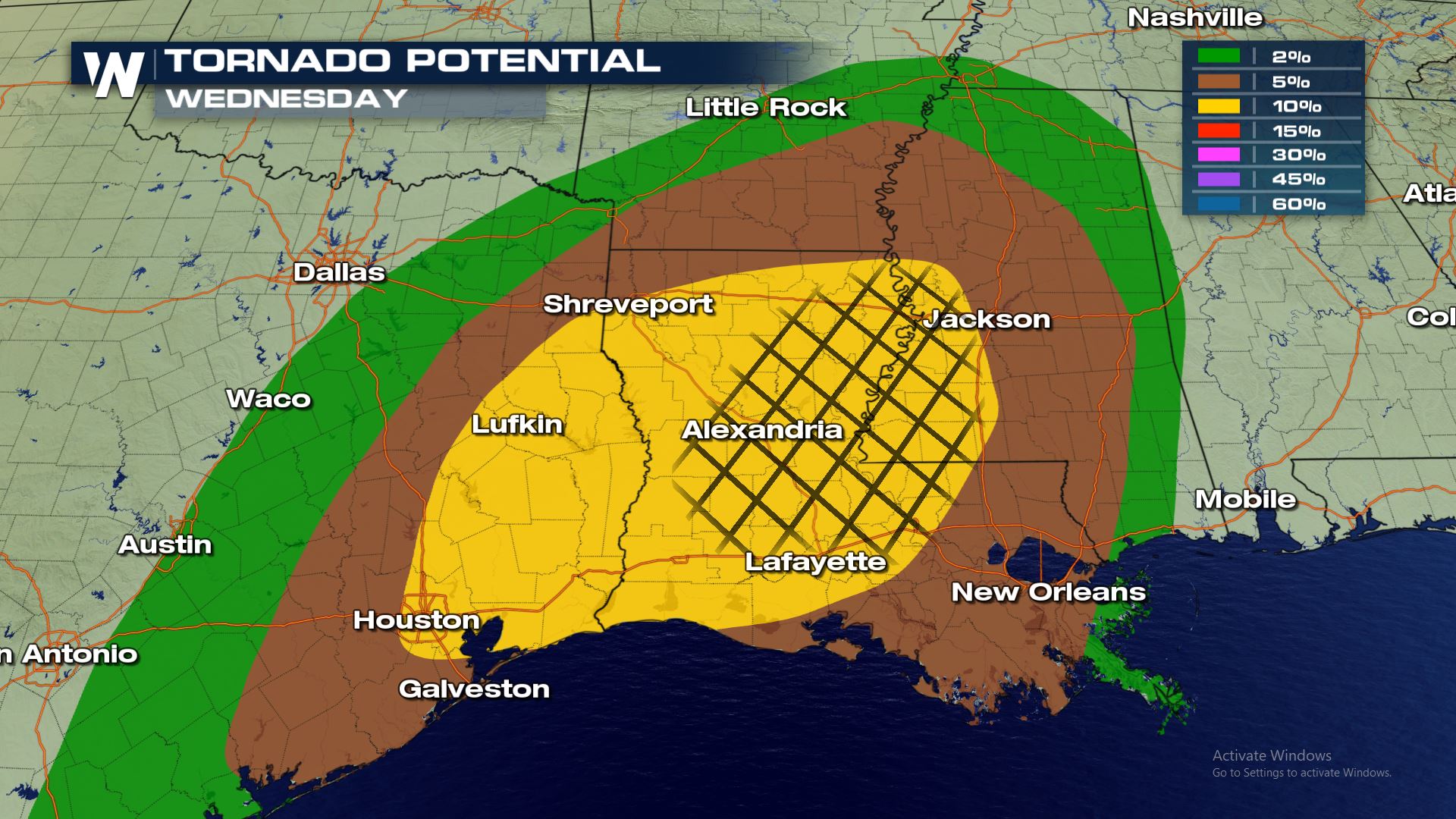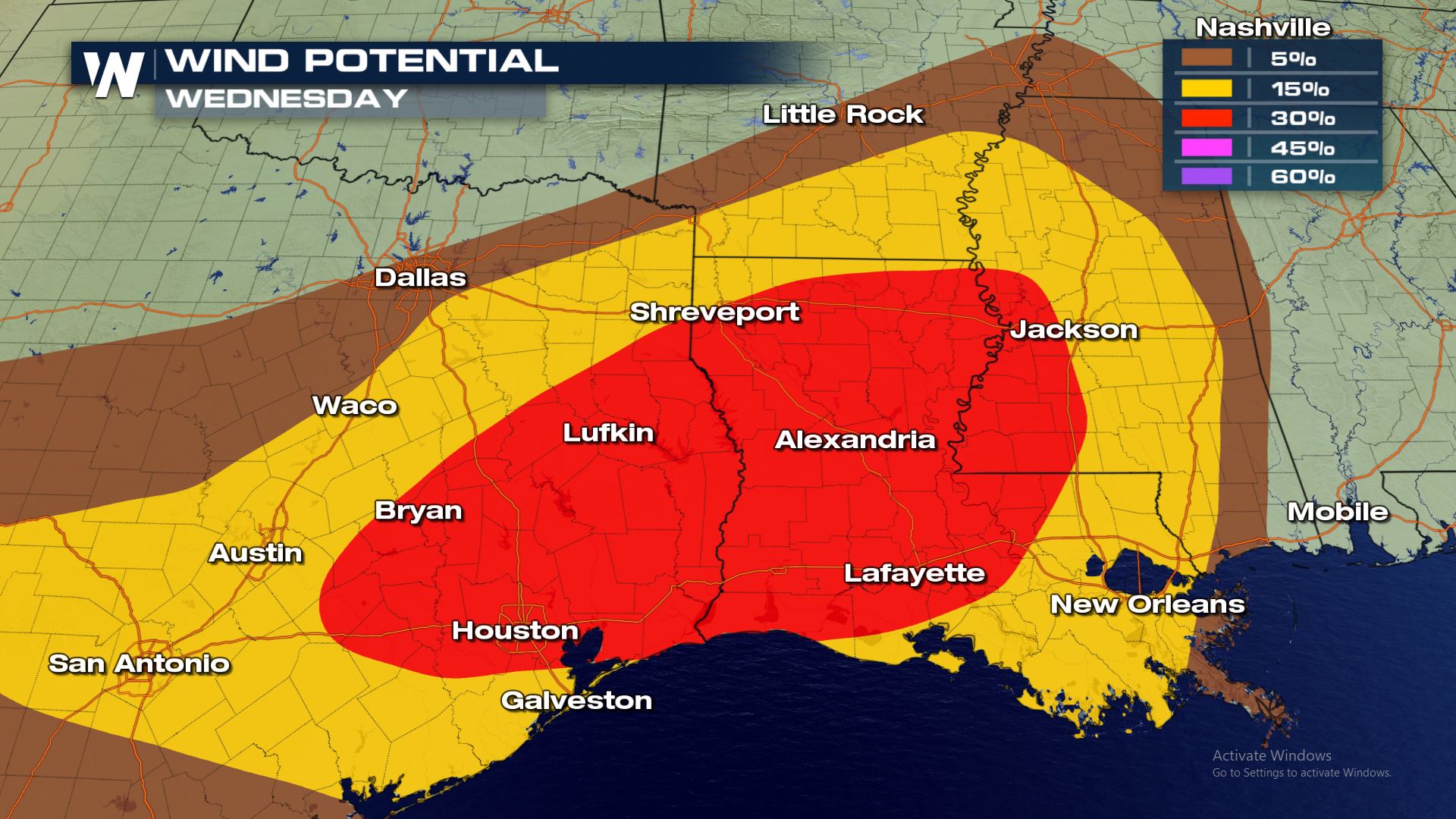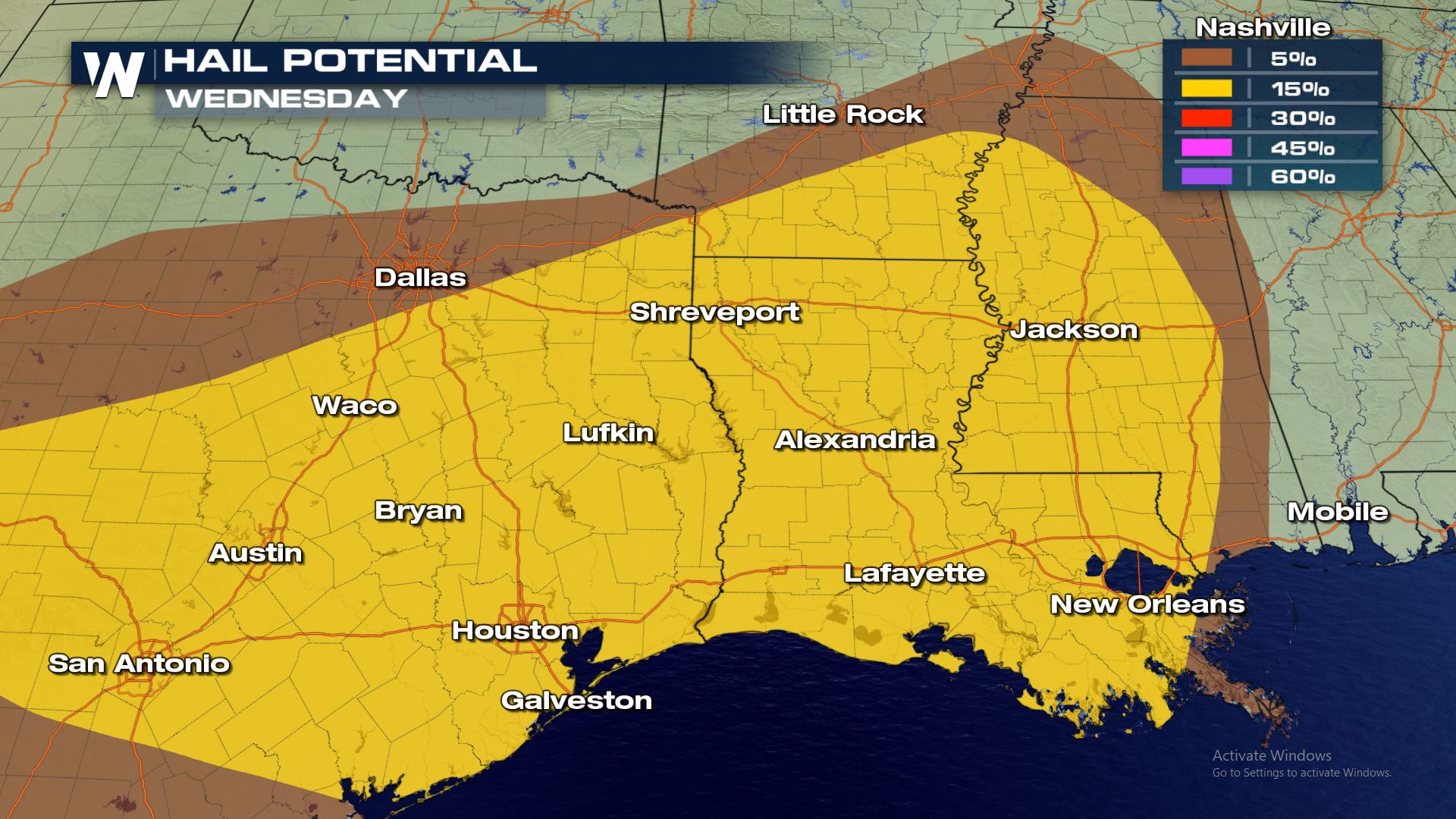 All modes of severe weather will be in play, but the tornado risk could be significant in some areas of Louisiana and Mississippi.  The hatched area on the tornado outlook means EF2 tornadoes or higher will be possible...and this risk will be during the early morning hours of thursday when the sun is down and people are asleep.  Please, if you live in these areas take this severe threat seriously.
Forecast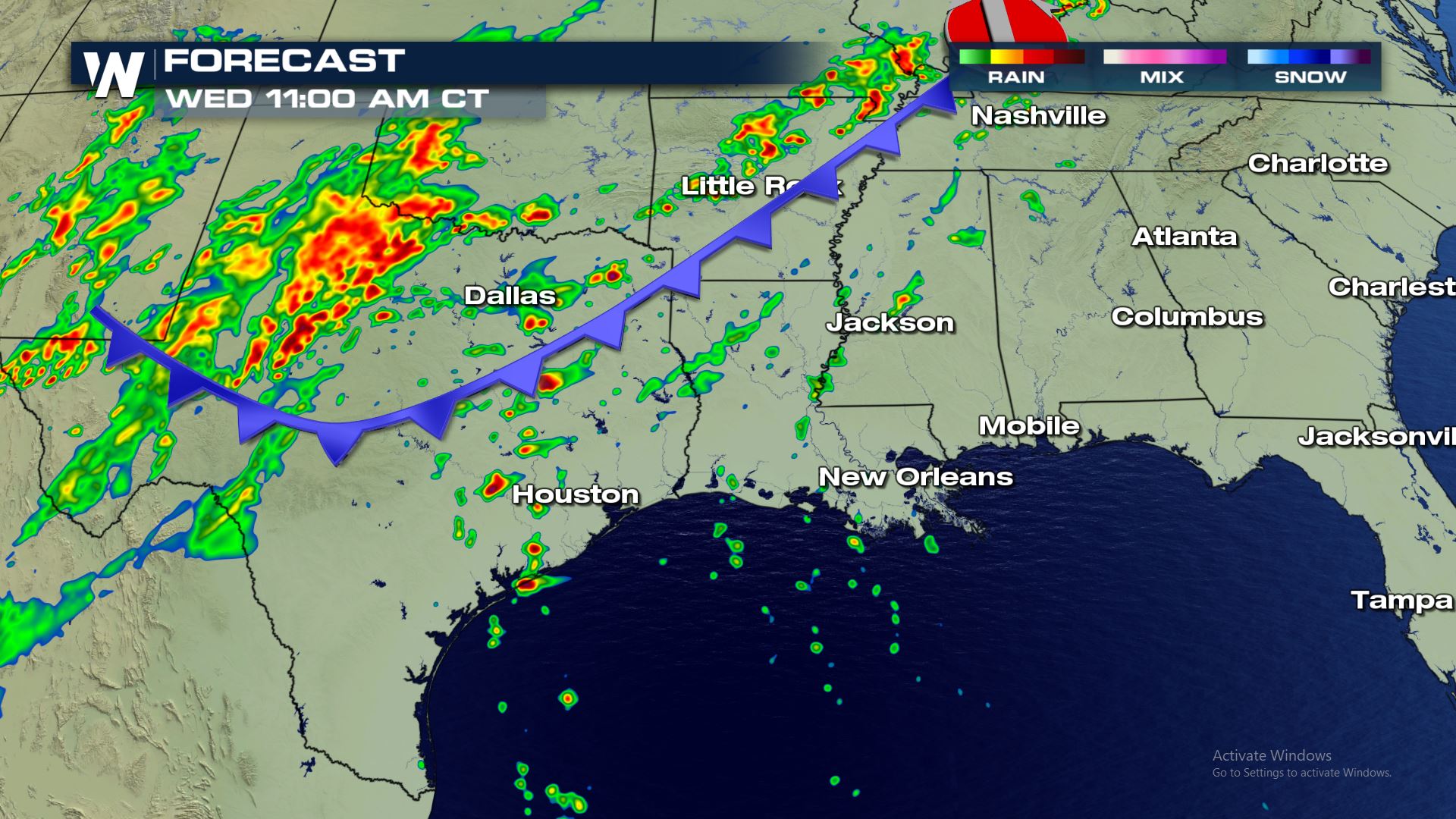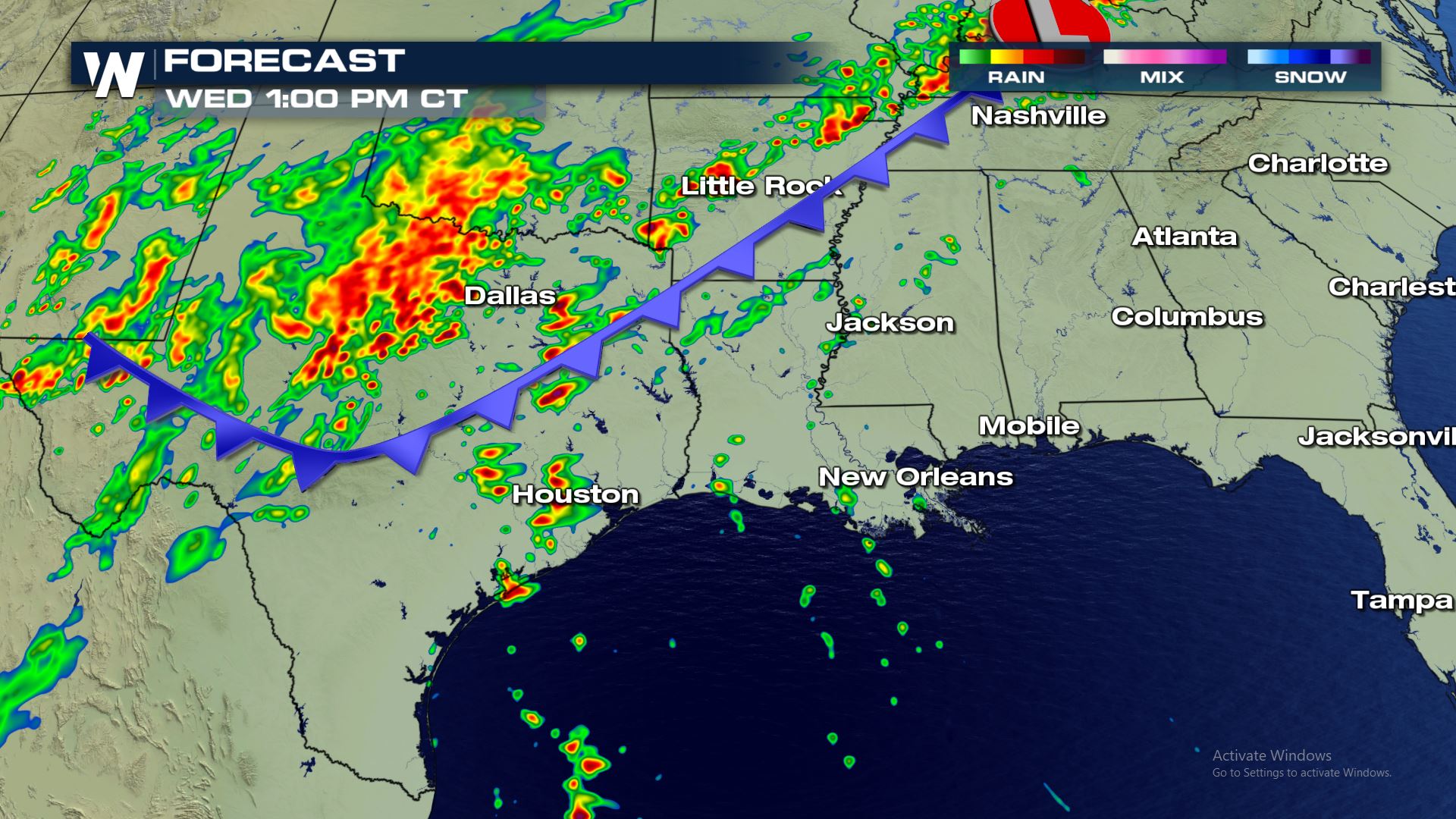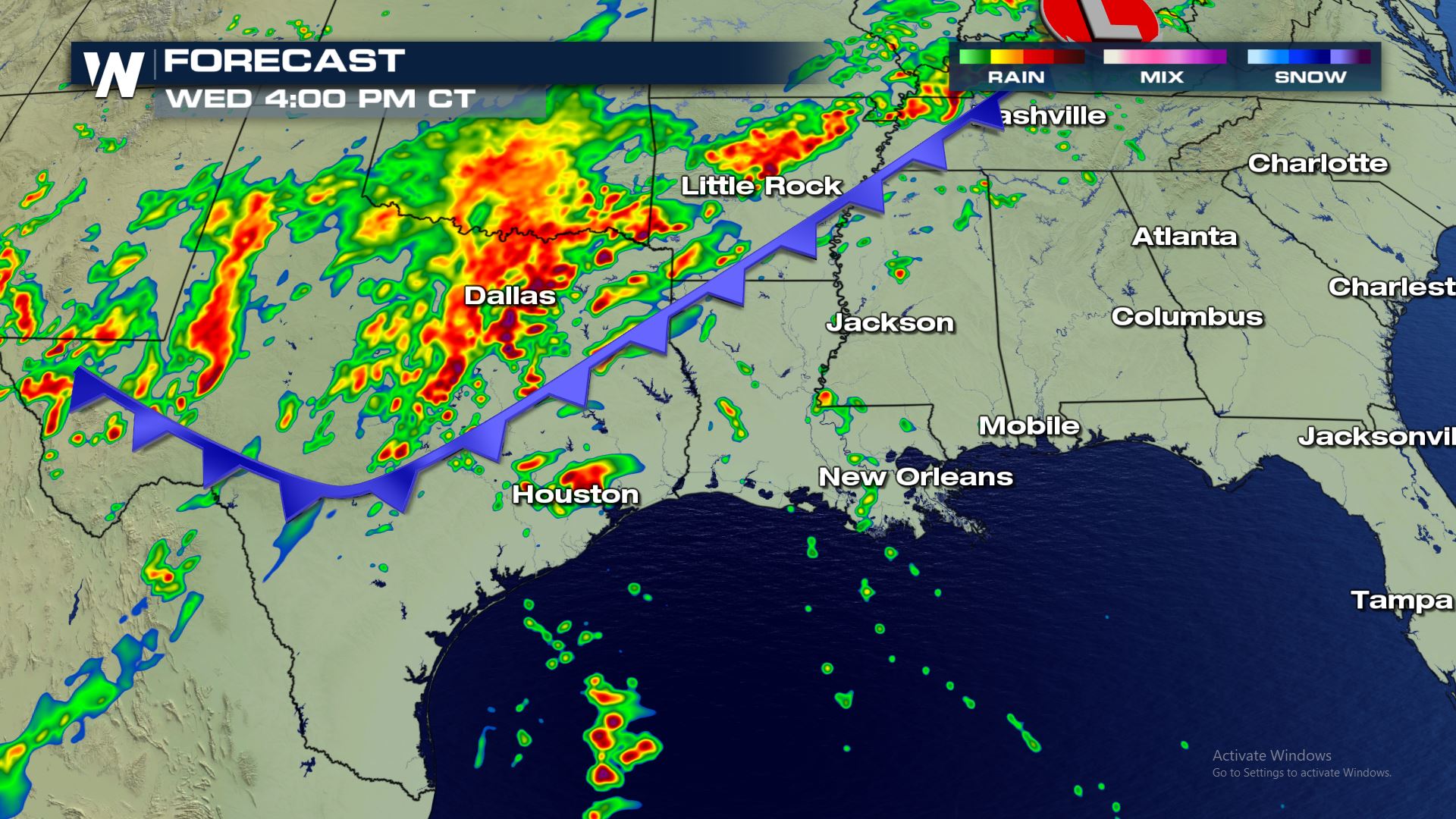 The timing of the storms will be from Wednesday morning to Thursday morning with the severe risk sliding from West to East.  This means some areas could see severe storms well into early Thursday. Please keep on checking with WeatherNation for more updates on today's and tonight's severe weather risk.