Headed out for Halloween? We're here to make sure you're prepared for the weather conditions! There are a few locations that have the potential rain creeping up in the forecast in the Pacific Northwest and throughout the East. Both areas will see a treat in the form of much needed rainfall, but could cause Halloween costume plans to be tricky. [
Related articles: Halloween Spooktacular Climate and
Spooky Halloween Records
] The trick or treat forecast is looking pretty wicked, with widespread 50s with 60s and 70s at dusk for much of the south. A few showers will move through the Northeast with a departing low-pressure system, otherwise, it will be dry across the East. Meanwhile in the west, a few showers associated with a front will be expected through Oregon and Washington.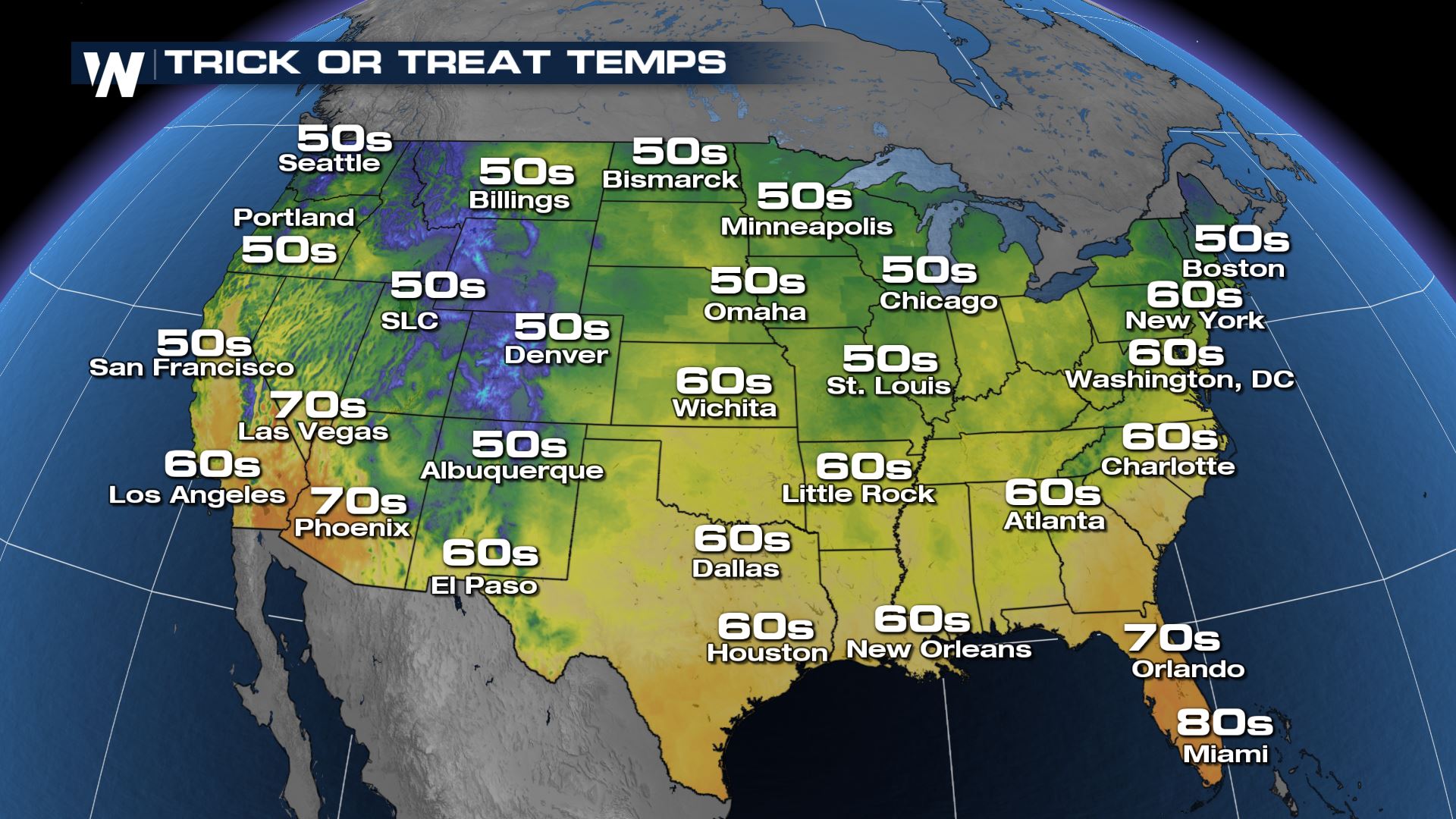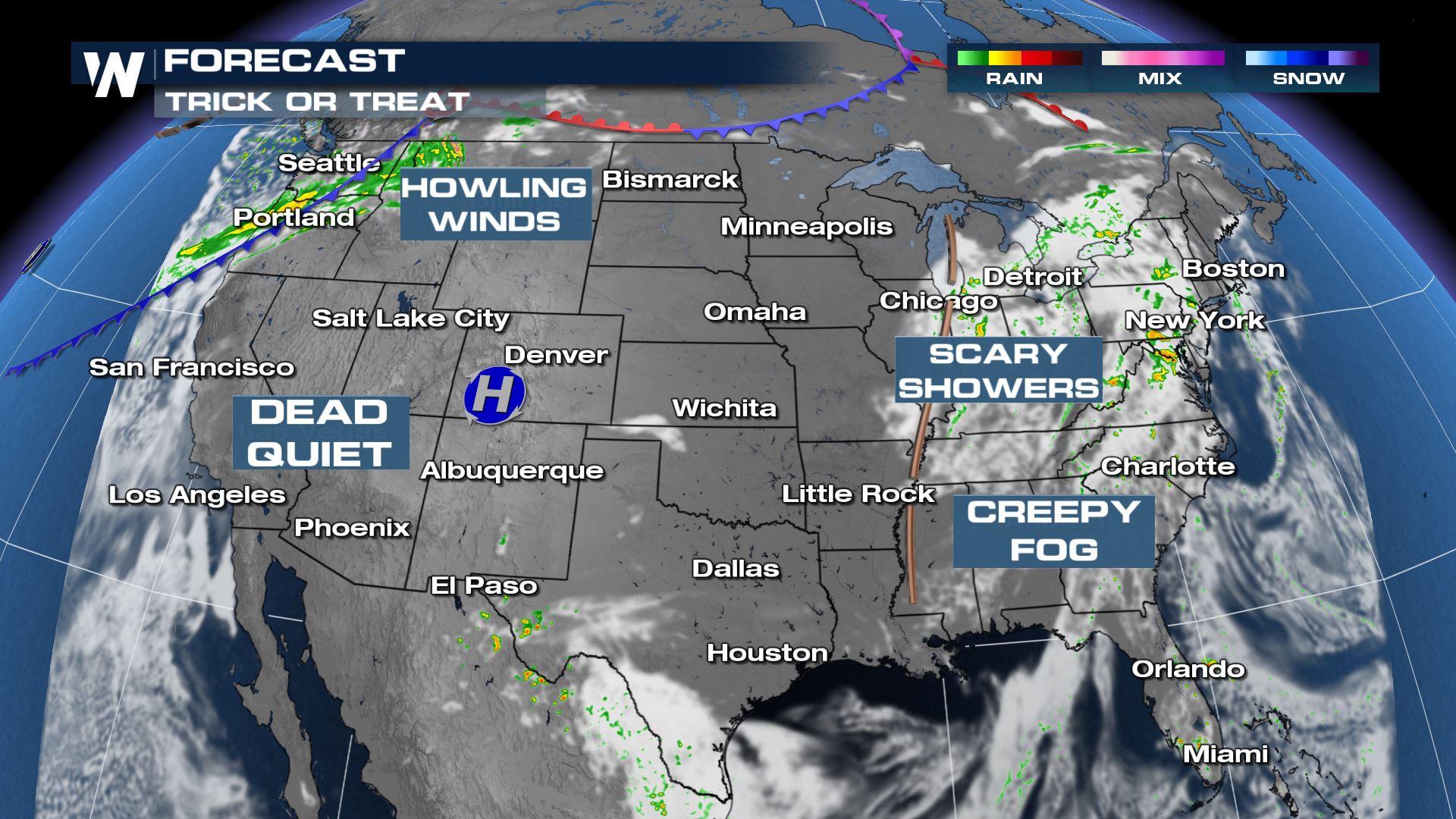 Here's a look at some spooky towns across the country and the forecast for Halloween night!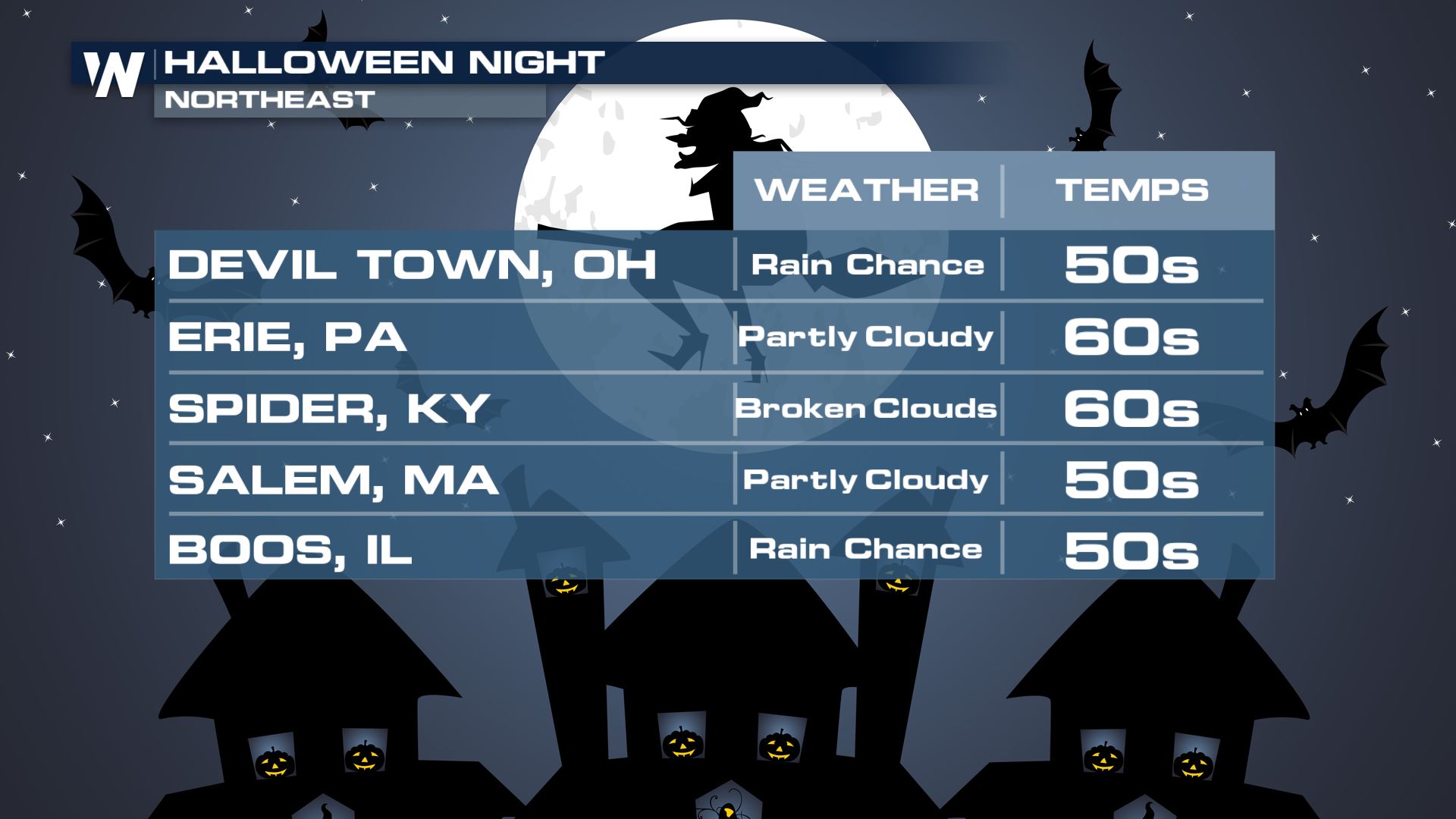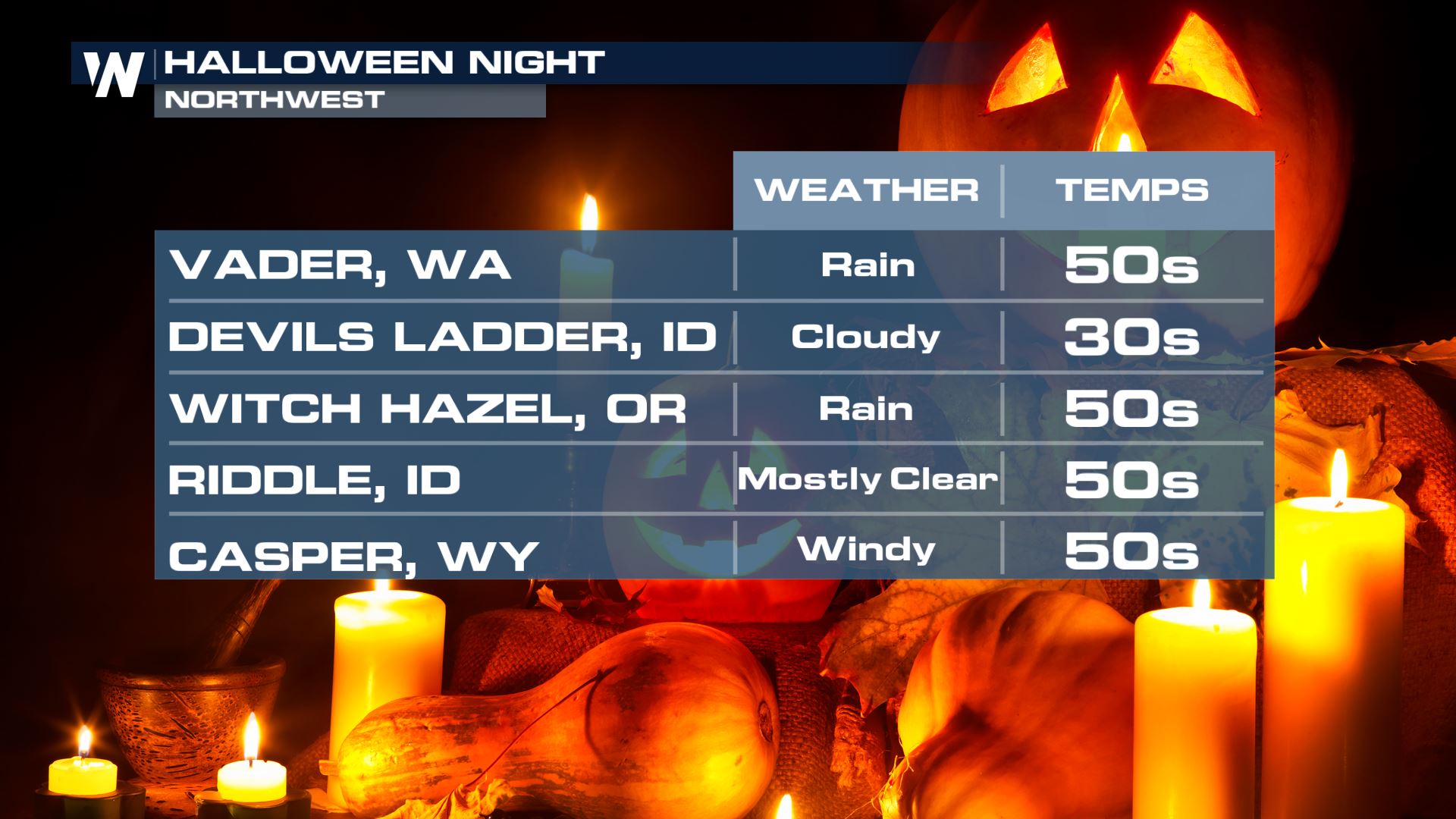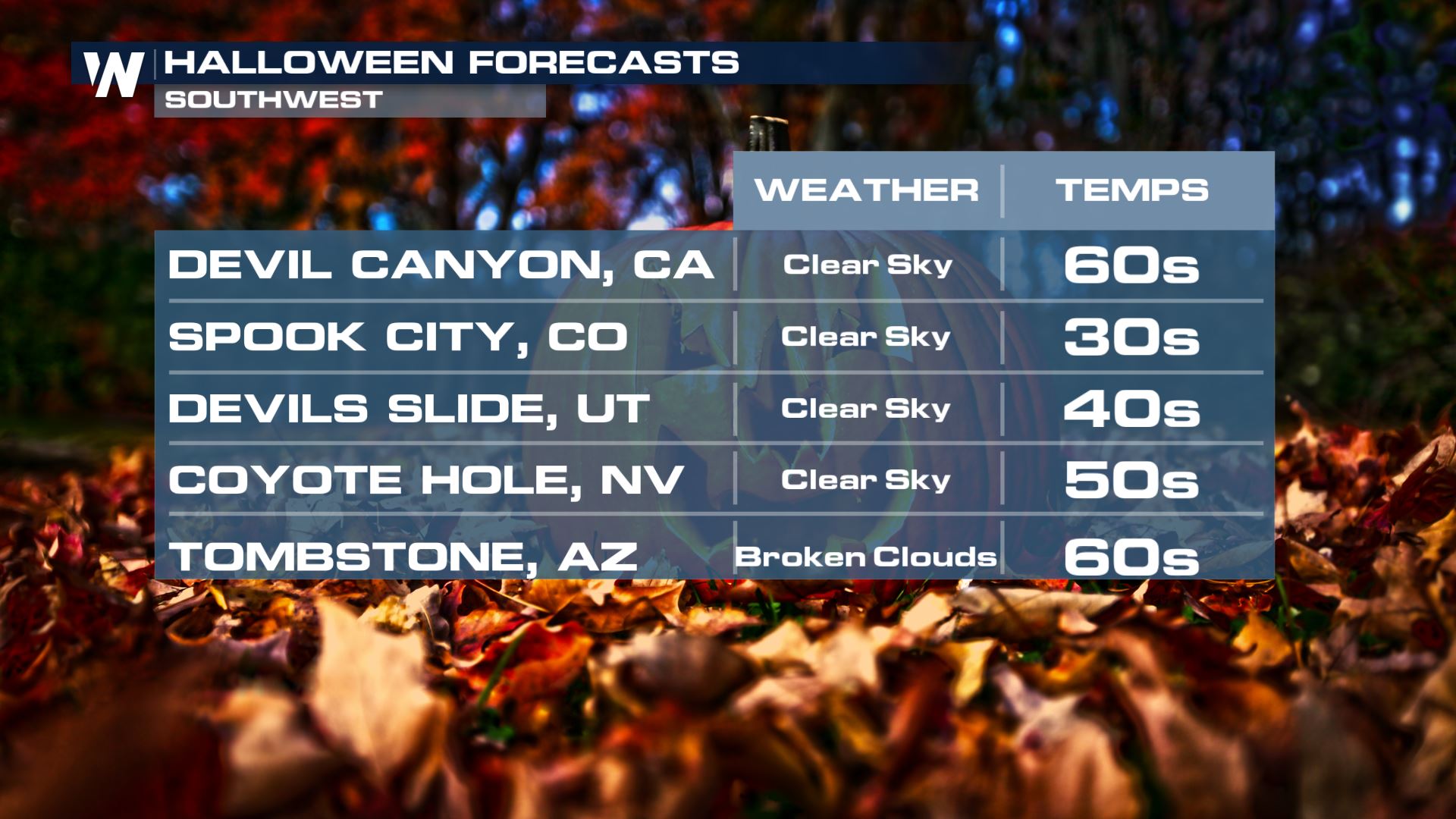 From all of us at WeatherNation, have a fun and safe Halloween!