Widespread, heavy rainfall has ended across California Thursday night. Still, monitor local rivers as they will continue to flow in a swollen fashion. River flooding and residual flooding will continue into early Friday morning. The big story is now transitioning to heavy mountain snowfall for the Sierra Nevada ridge. Both directions of Interstate 80 were closed near Truckee and Donner Pass Thursday due to snow. Here's what has happened so far: https://www.facebook.com/WeatherNation/videos/301101087255943/ An atmospheric river pumped moisture into southern California.
Flash flooding will remain a threat for the southwest into Friday
.
The Marin County Sheriff's Department continues to monitor another dangerous situation. After
saving a woman who was trapped by a mudslide in her home in Sausalito
Thursday morning, they faced a possible levee breach on Novato Creek. 
https://twitter.com/WeatherNation/status/1096147712750247936 The Holy Fire burn scar experienced significant mudslides and debris flows in the Lake Elsinore area. Local officials are reporting structure collapses with houses still in danger. Mandatory evacuations for those at greatest risk were issued Wednesday and reinforced on February 14. https://www.facebook.com/WeatherNation/videos/633133503784808/ https://www.facebook.com/CityofLakeElsinore/photos/a.183610971716234/2069085809835398/?type=3&theater Rainfall totals upwards of 6-12" have taken a toll on local waterways. The swollen Santa Ana River was the site of a water rescue after two people were taken by helicopter to safety. Flooding is also anticipated on the San Diego, San Luis Rey, Mojave and Santa Margarita Rivers. https://twitter.com/WeatherNation/status/1096095783802220544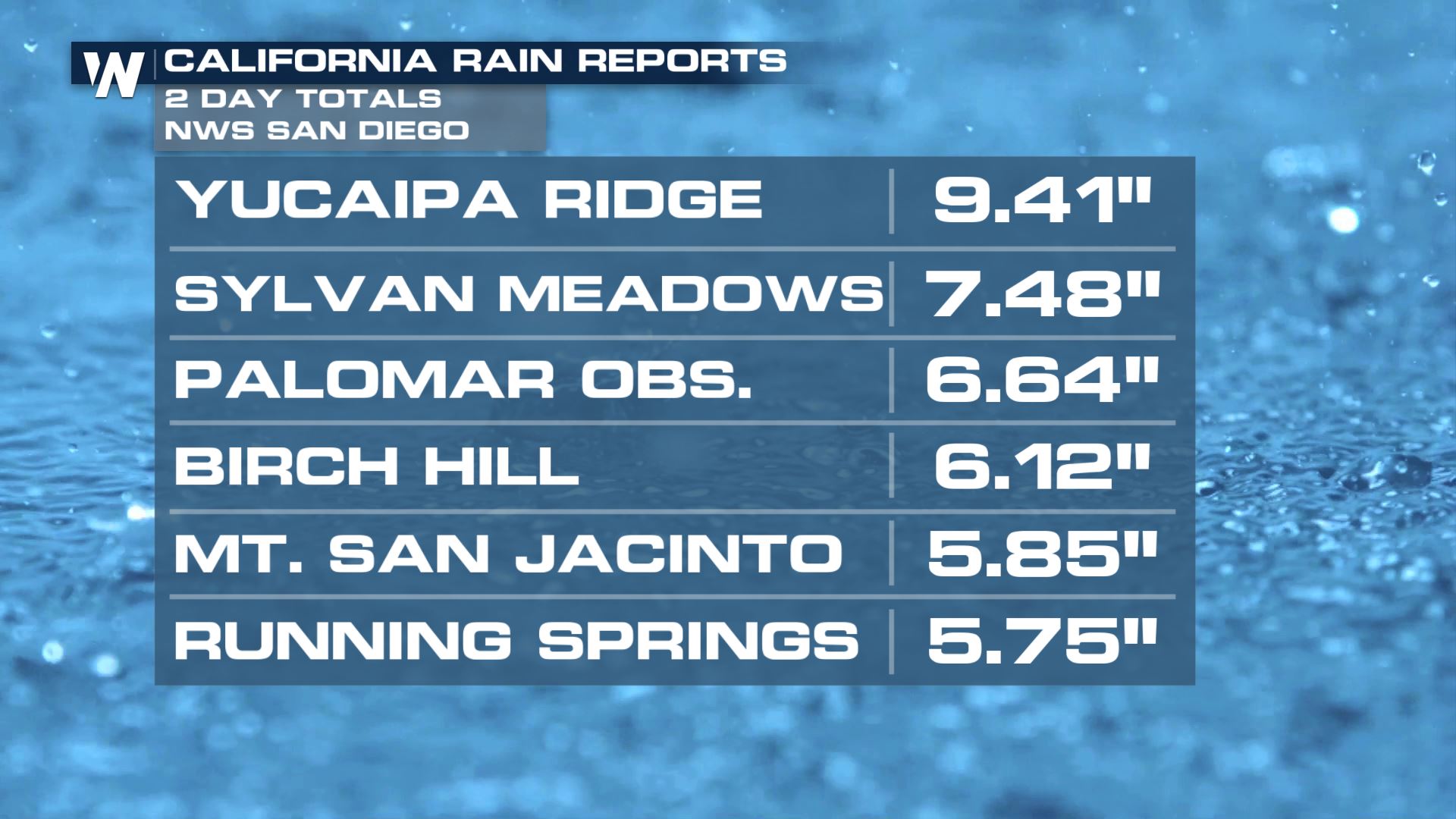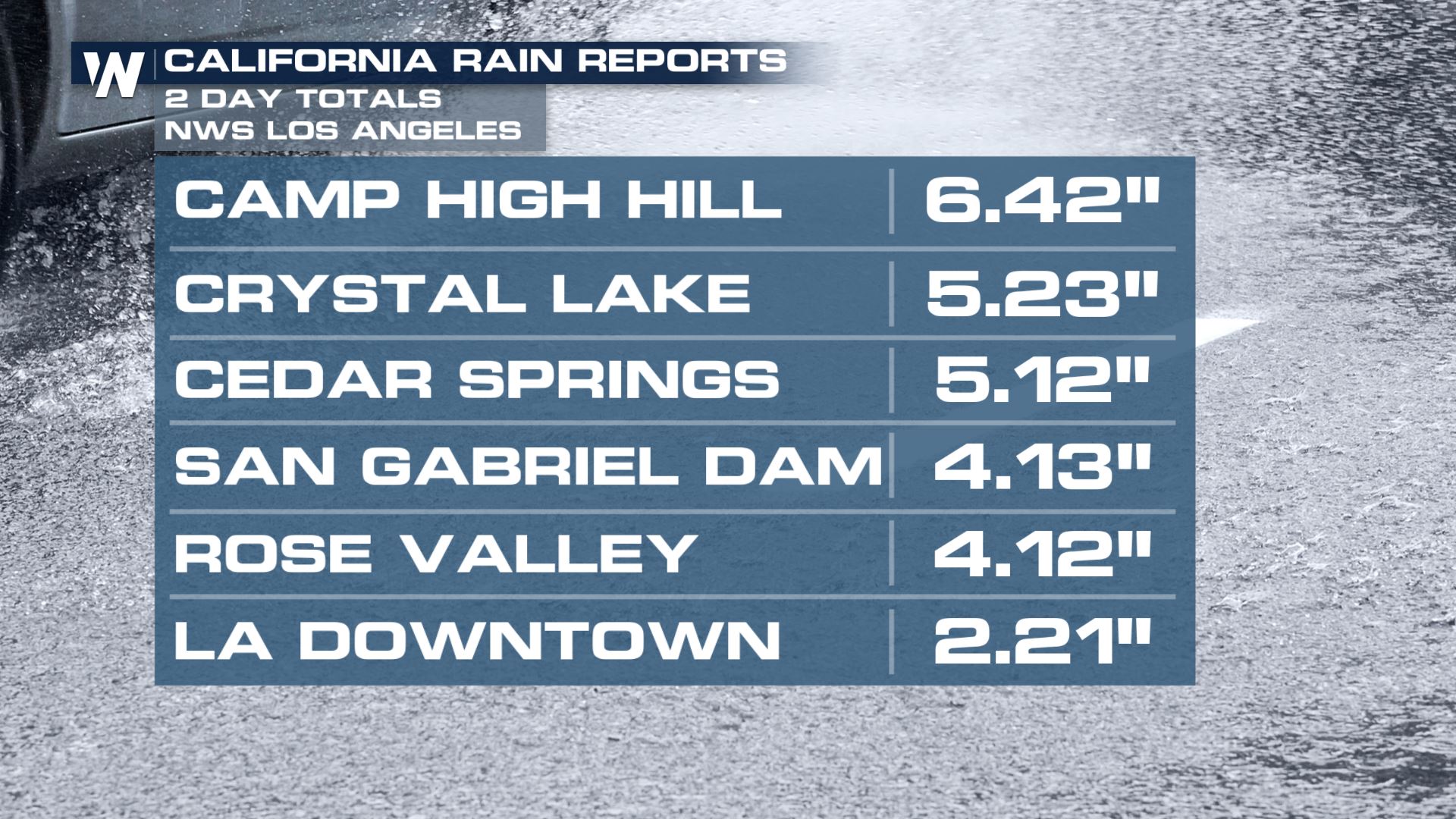 https://twitter.com/NWSSanDiego/status/1096129809107898372 The forecast is for water to recede Friday morning. Flood watches continue through about midnight for most locations. The flood alerts continue in Arizona into Friday.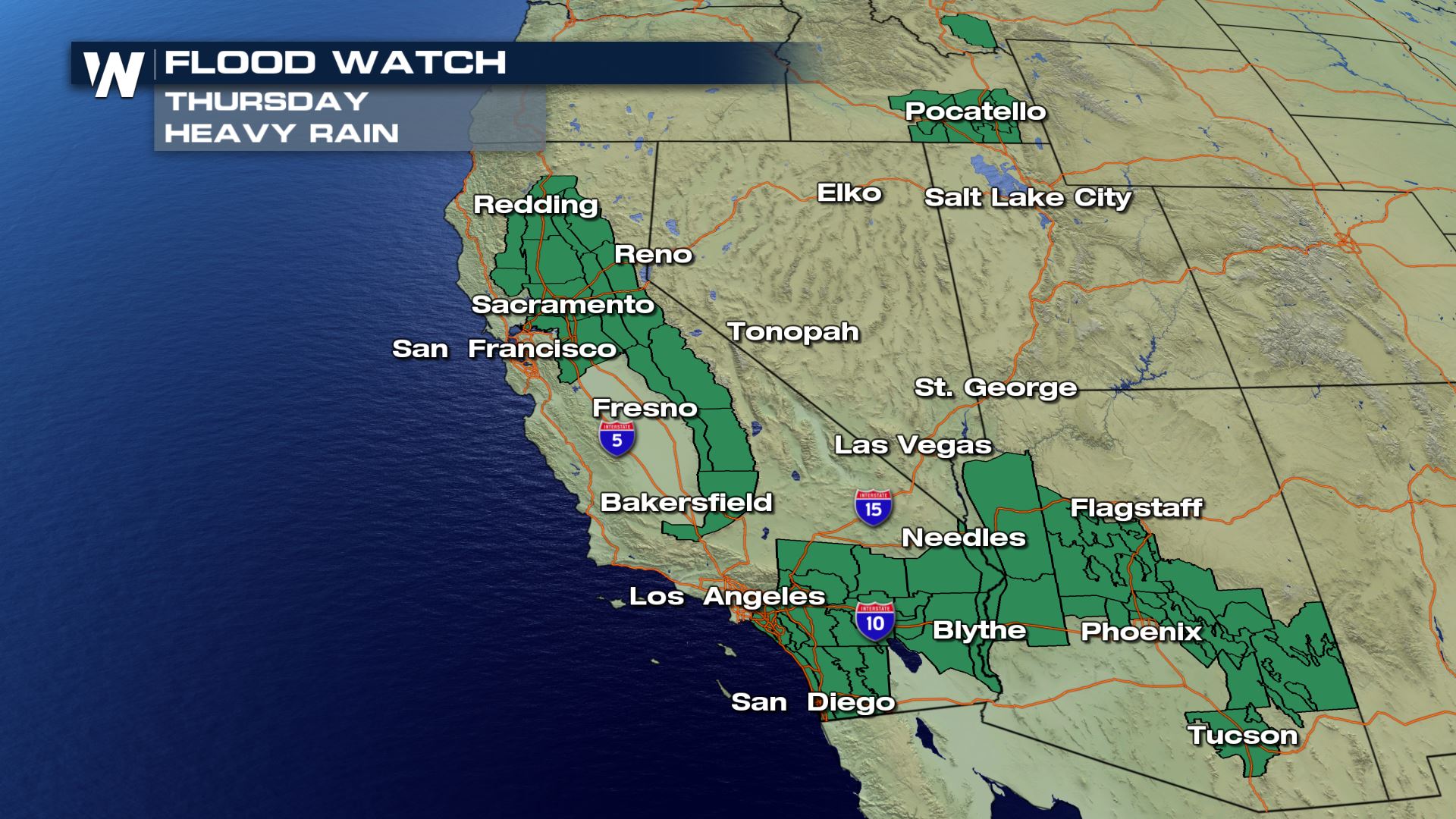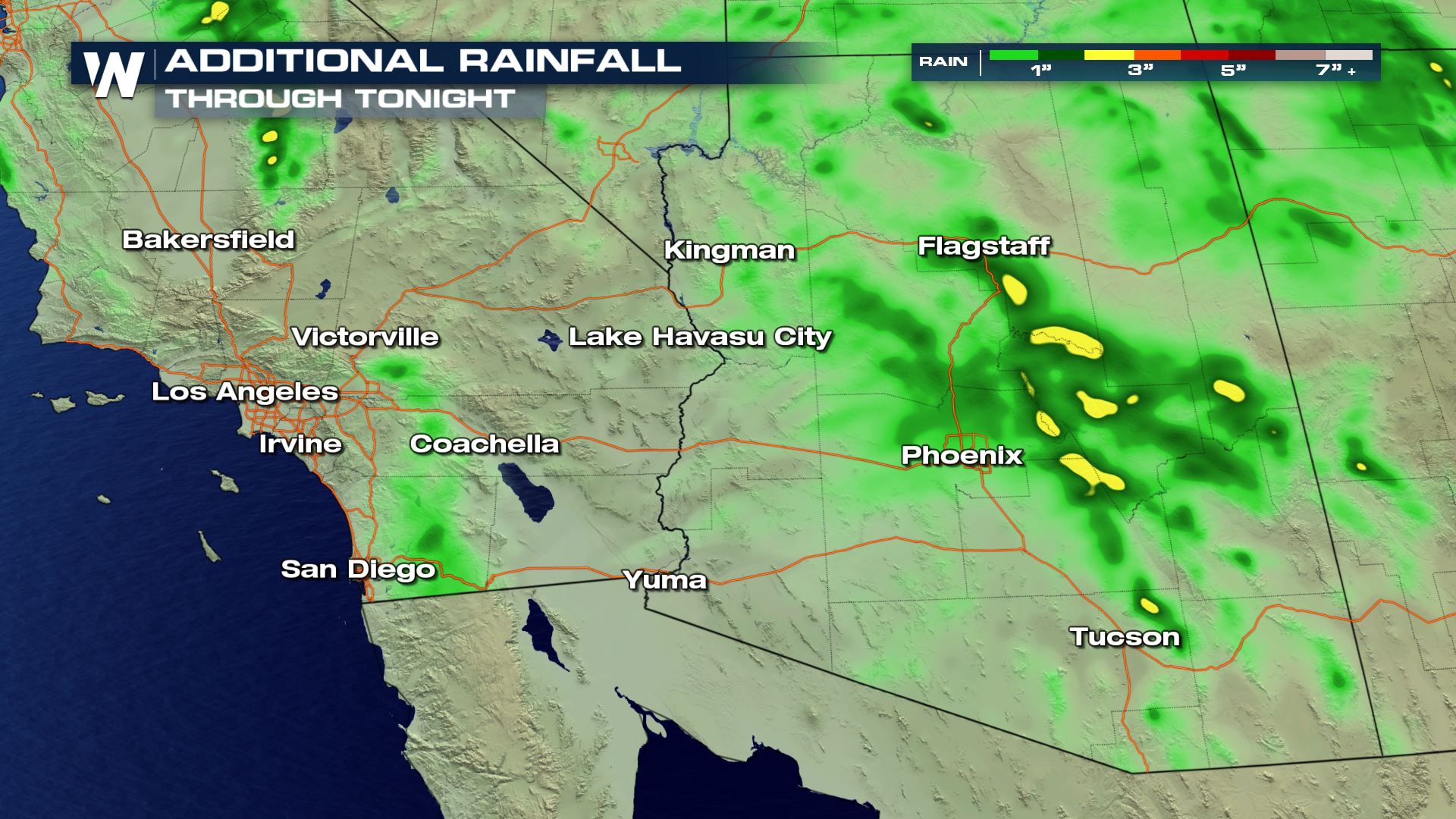 The story will now transition to heavy mountain snowfall for much of the West through the weekend.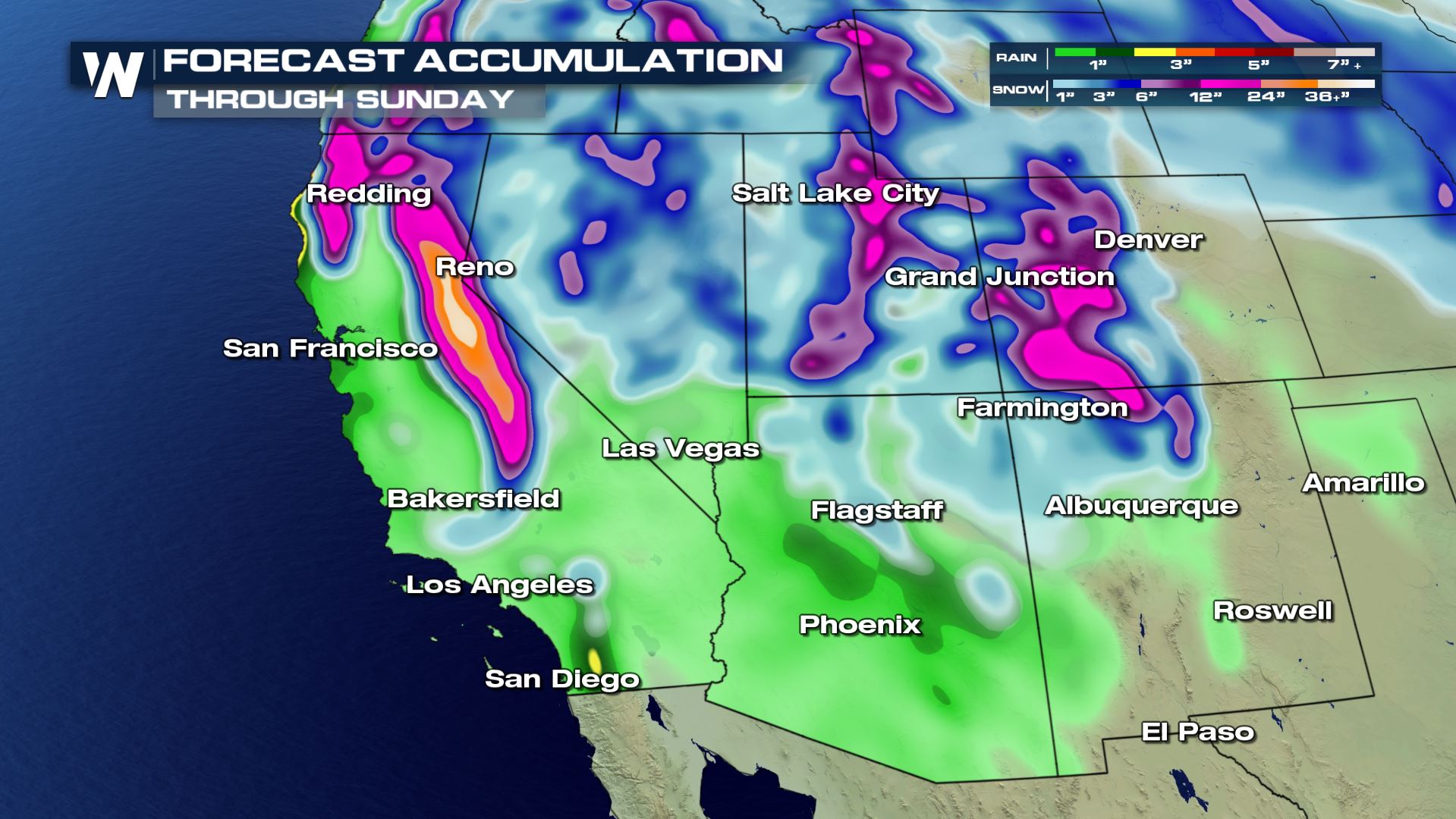 For WeatherNation, Meteorologist Karissa Klos