It might sound cool, but a Kona Low can bring some nasty weather to the state of Hawaii. Think of it as a sub-tropical storm in the Gulf of Mexico and Atlantic Ocean. In the Pacific it does the same thing: The Kona Low brings a ton of moisture and wind to the island chain.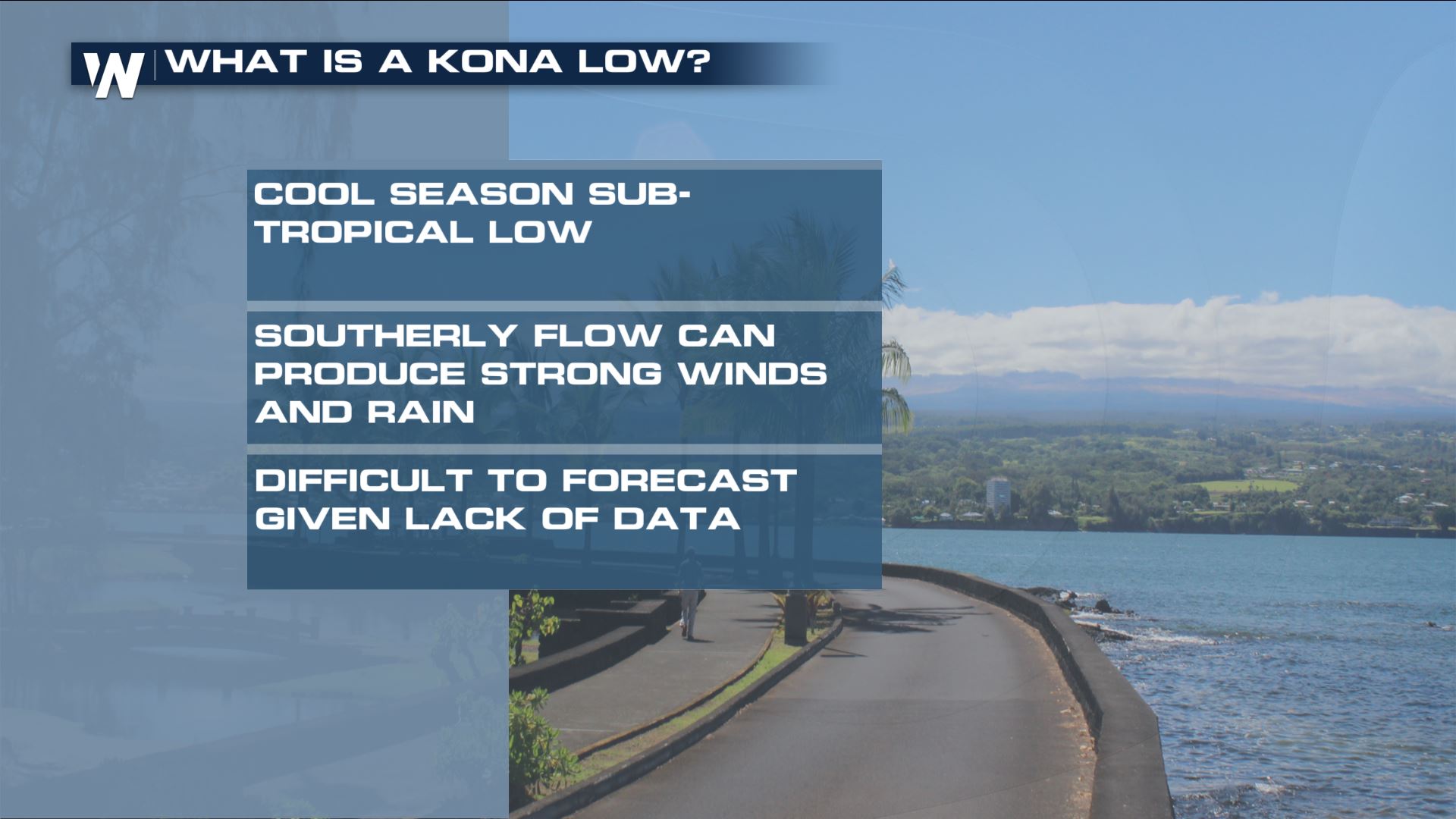 In this case, several inches of rain may cause landslides and mudslides across the windward facing sides of the islands. Closed roads will be possible and some power outages too. Flood alerts are in effect through tonight for this heavy rain.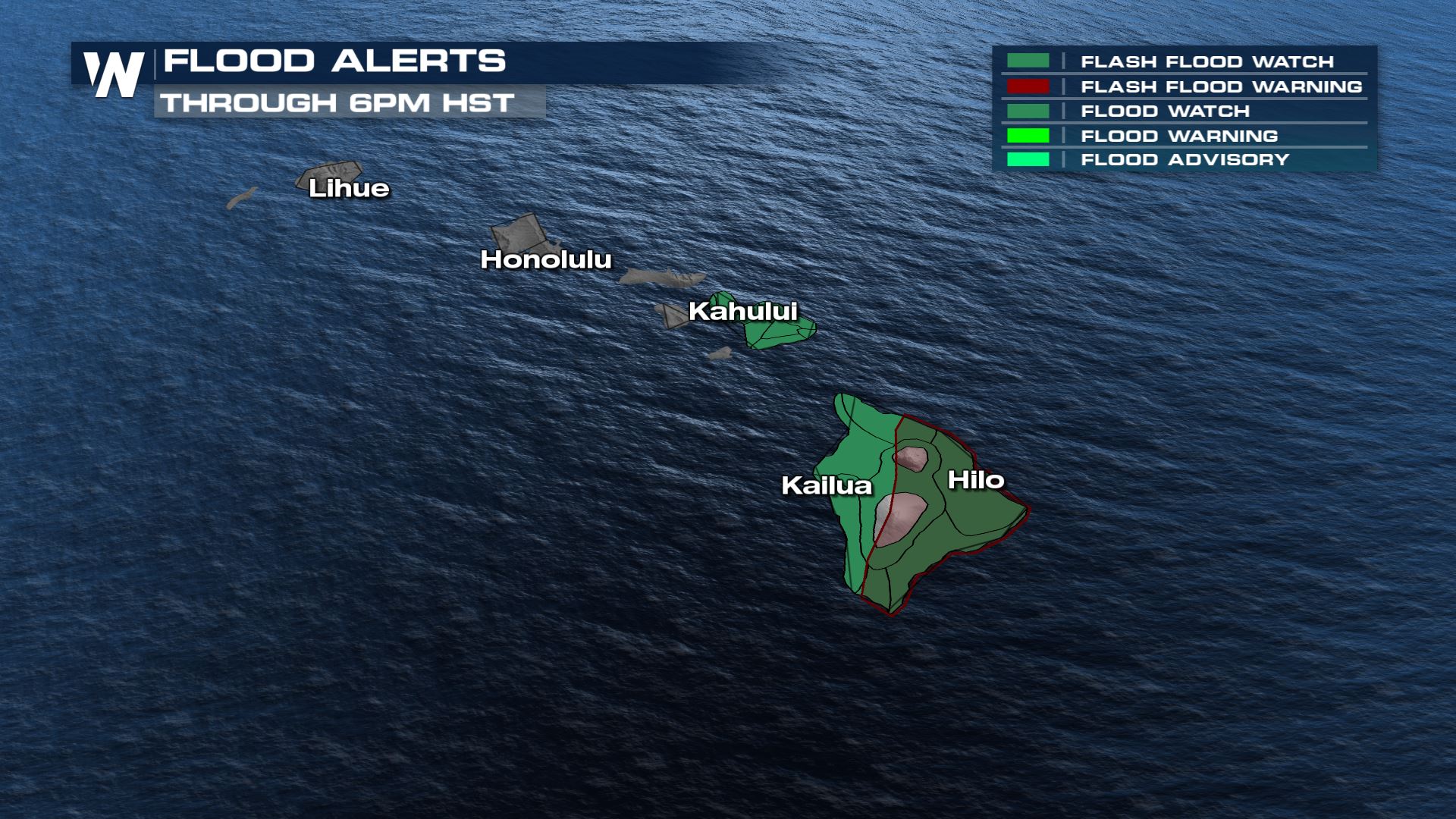 Some spots on the Big Island, Maui and Molokai islands received more than 10" of rain since yesterday! Mauna Loa is the top spot around 20" with Hilo at about 10 inches.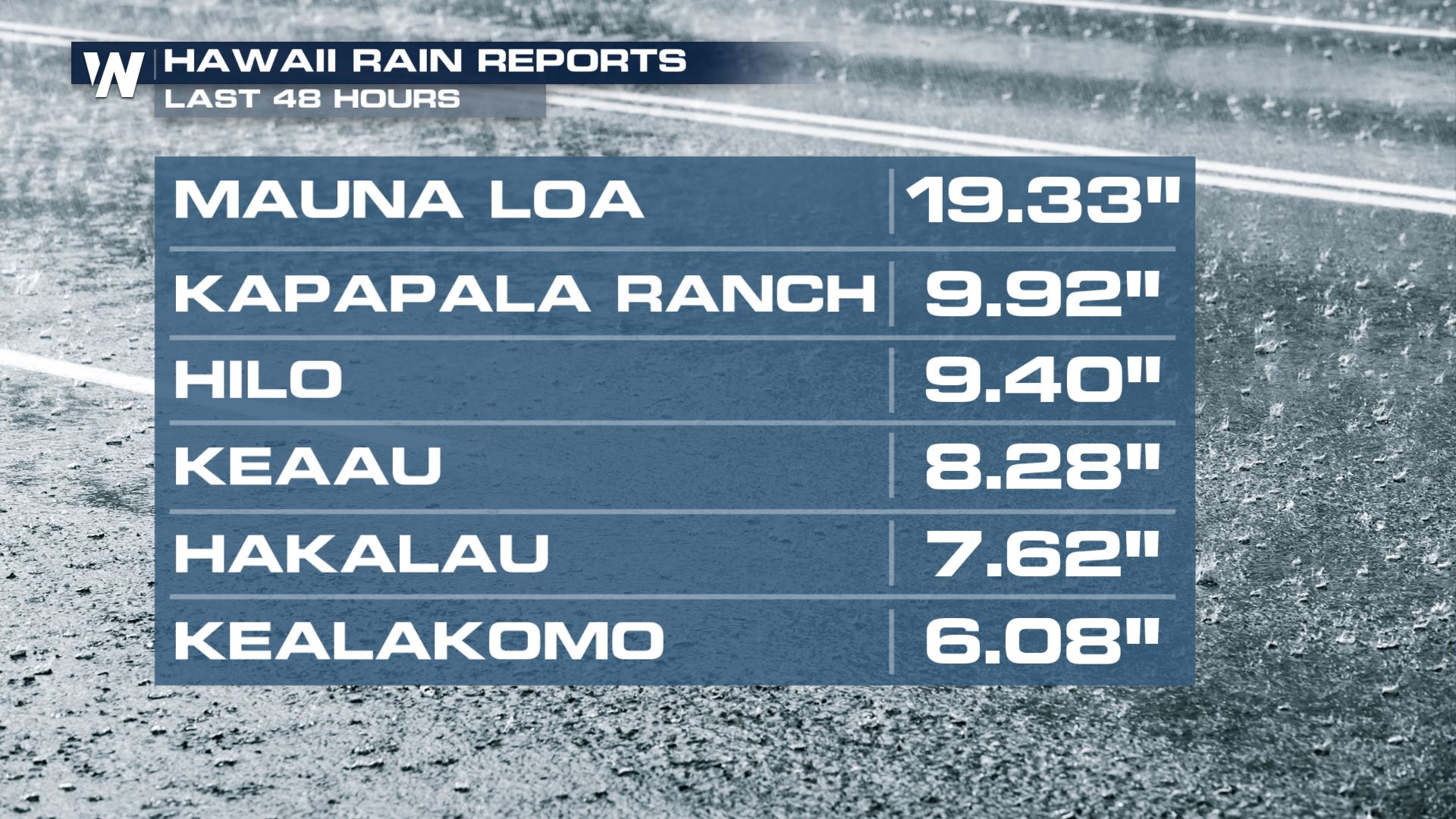 Rainfall will be consistently heavy tonight and Sunday. The downpours will be moving to the north and northwest through the next day or so. The rain showers could even last into early this upcoming week. In total, another two to four additional inches of rain will fall across the Big Island with amounts of 1-2" for Oahu, Lanai, Maui, and Kauai.
Continue to monitor for closed roads and never drive through flooded areas. Rainfall could come down heavily too, which may cause the flooding to occur in a flash. This is referred to as flash flooding. There will be flash flood warnings. When issued, seek higher ground!
This Kona Low will also bring heavy snow to the volcanic mountains of the Big Island. Mauna Loa and Mauna Kea could see two to four feet of snow above 10,000 feet!