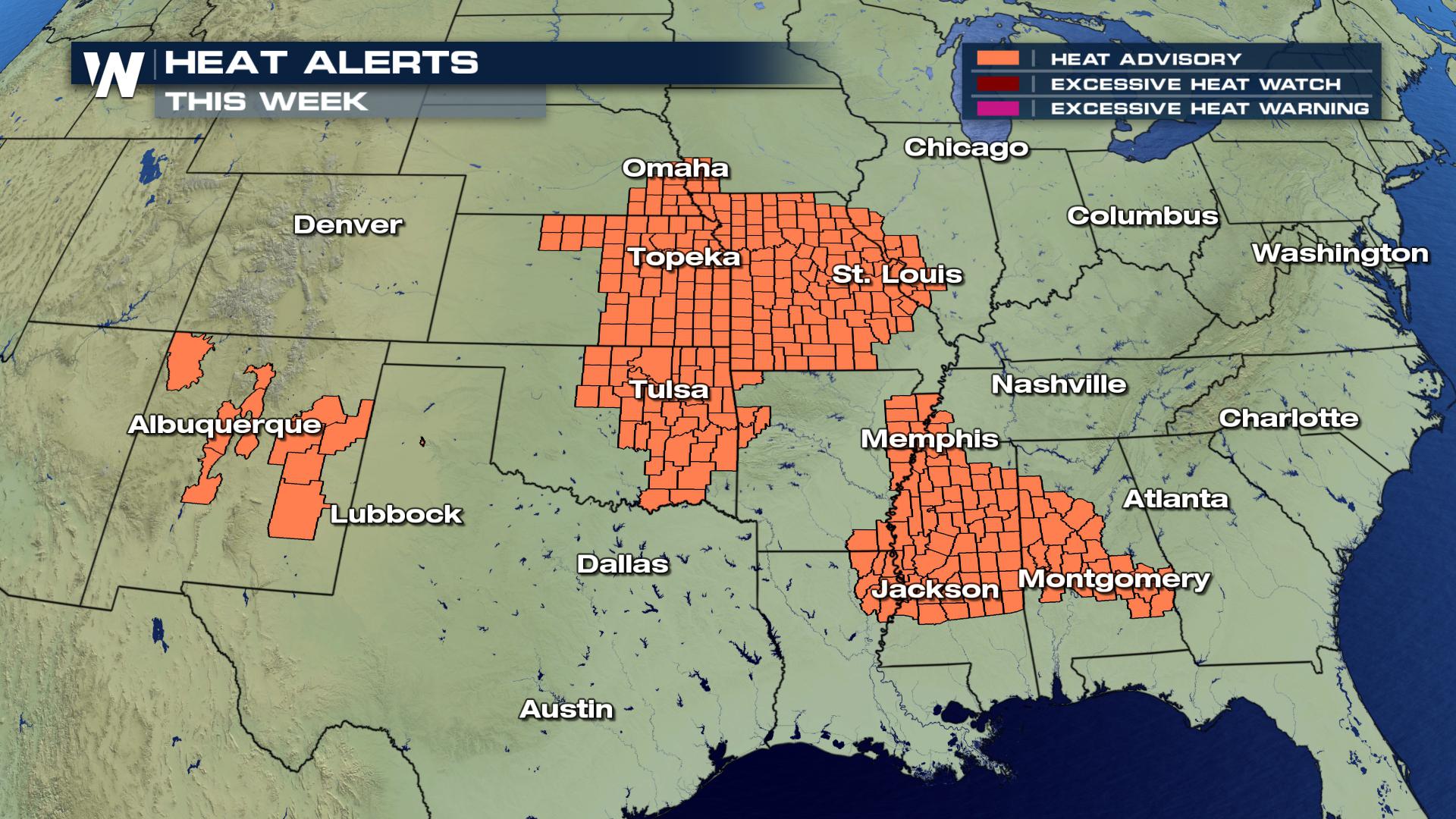 Heat Advisories are in place across central and southern parts of the United States for the next few days. In many of these areas heat indices will range in the low 100s, but could reach up to 110 degrees Fahrenheit. And it will be hot during nights as well. In some areas, temperatures at night will only drop to the mid and upper 70s. This prolonged heat, during the day and night, becomes a health hazard to the public and people experiencing the heat. According to the National Weather Service, 104 people died because of heat in 2017, and over the last 30 years (1988 - 2017) heat has produced the most weather fatalities. More than hurricanes, more than tornadoes, more than floods.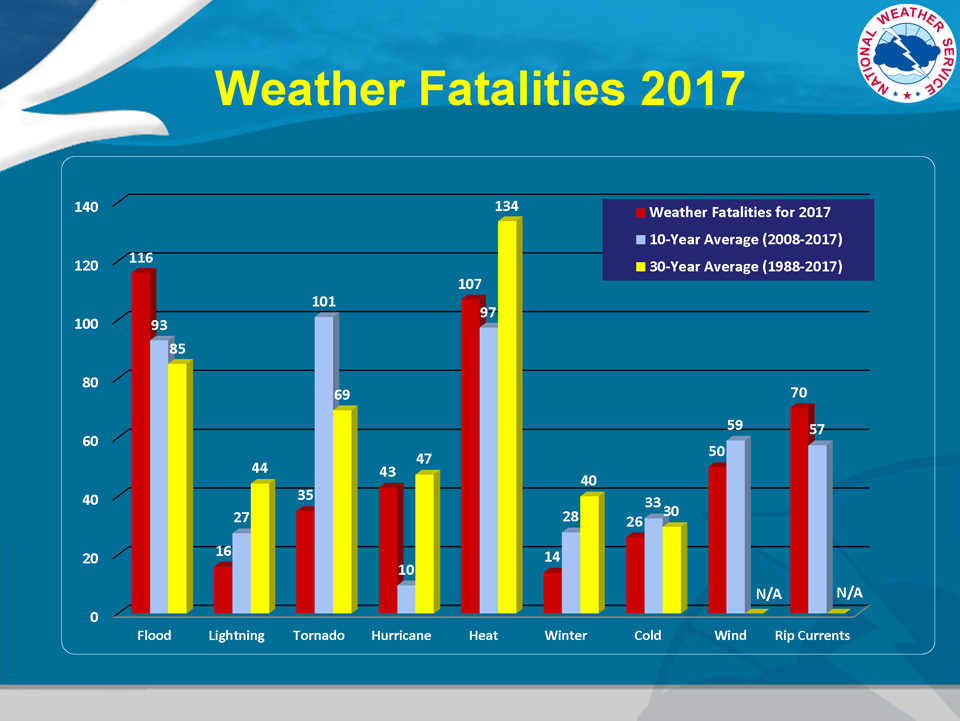 Source:
National Weather Service
Given the danger that comes with heat, here are some tips from the
National Weather Service
on how to stay safe during hot and humid conditions:
Check on your friends, family and neighbors during heat waves.
Wear light loose-fitting clothing and drink water often. Don't wait until you are thirsty.
Avoid unnecessary hard work or activities if your are outside or in a building without air conditioning.
Stay in air conditioned areas. This is the strongest protective factor against heat related illness.
Tune in to WeatherNation for the latest weather forecast. For WeatherNation, I am
Meteorologist Marcus Walter
.