If you like warm spring temps, you're going to love what's in store for much of the southeastern quarter of the nation.  Temperatures have been heating up significantly ahead of a cold front.  Record highs were set in Lincoln, Nebraska and Fort Myers, Florida on Tuesday.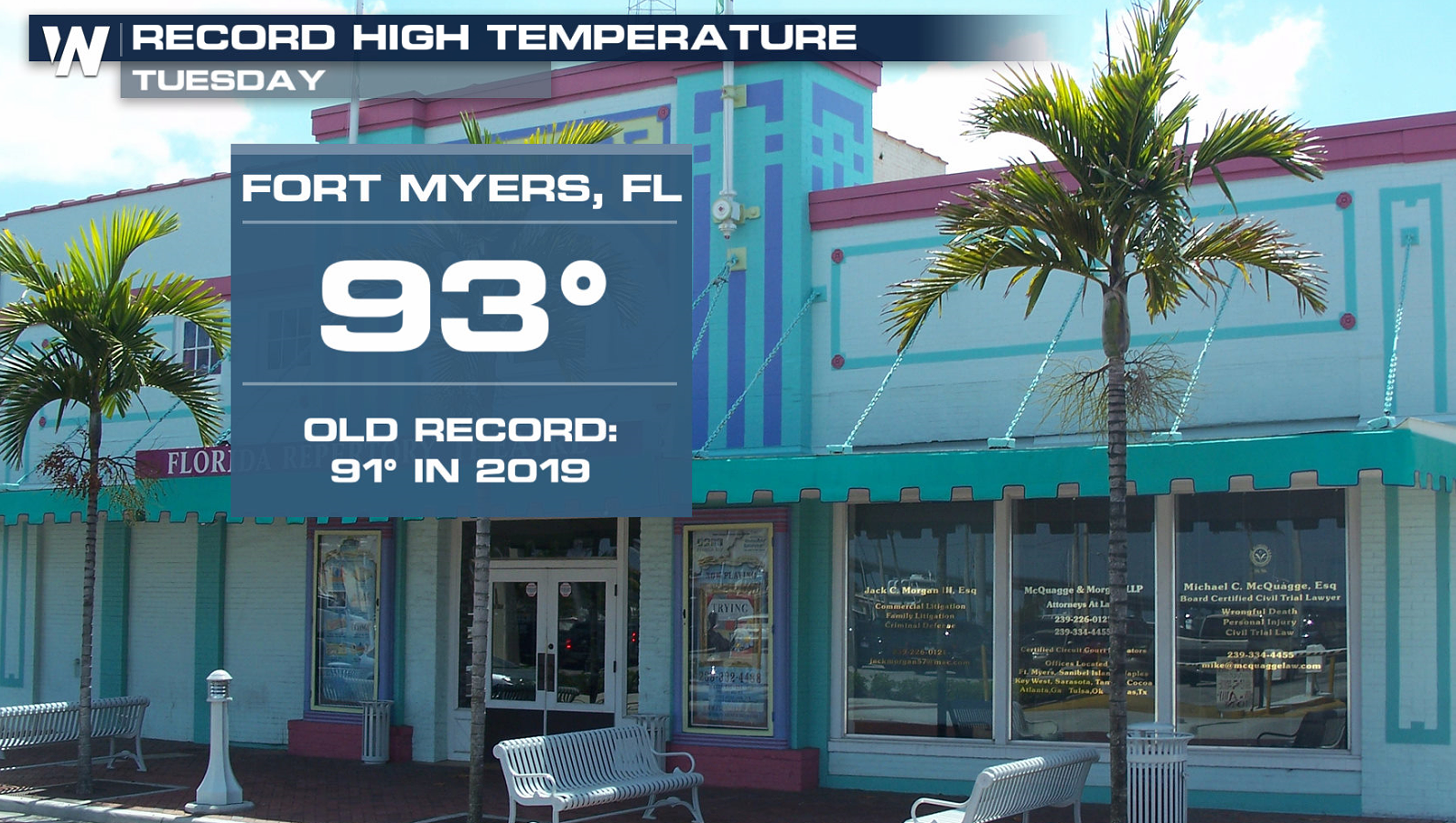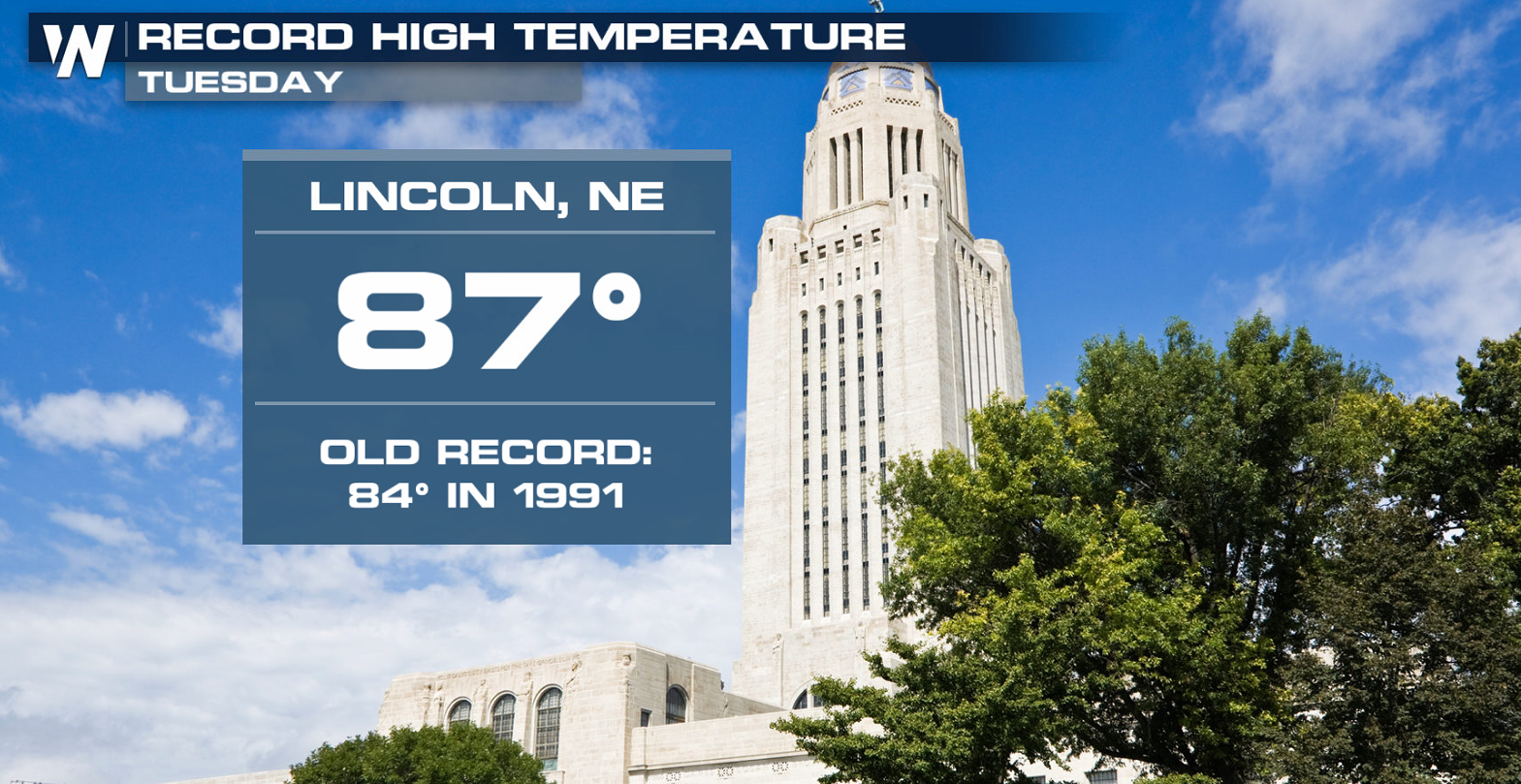 As the cold front moves through the Tennessee and Mississippi Valleys Thursday, temperatures will tumble behind it, but the heat will build in the Deep South. In states along the Gulf of Mexico, highs will be well into the 80s with a few areas near 90.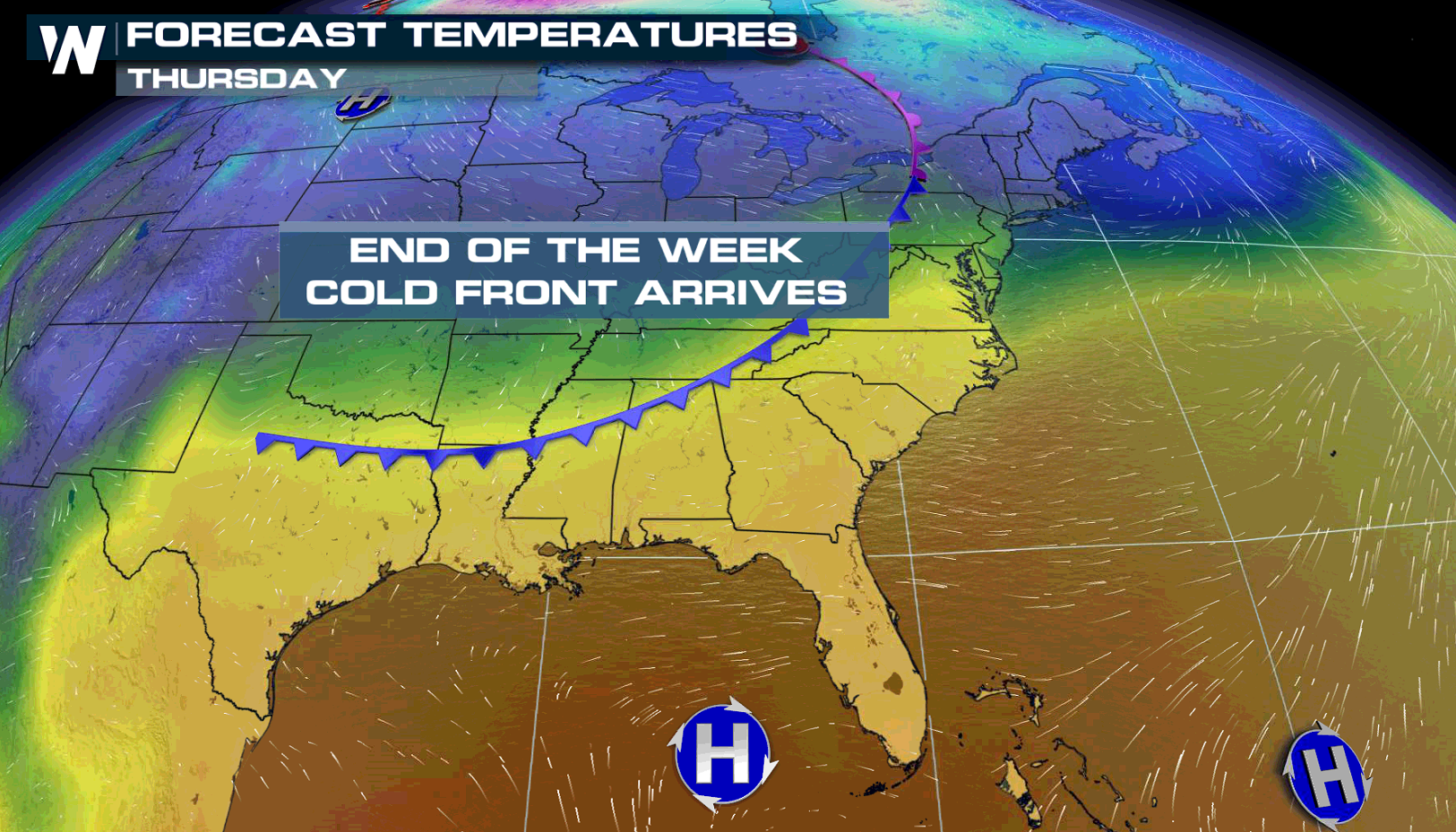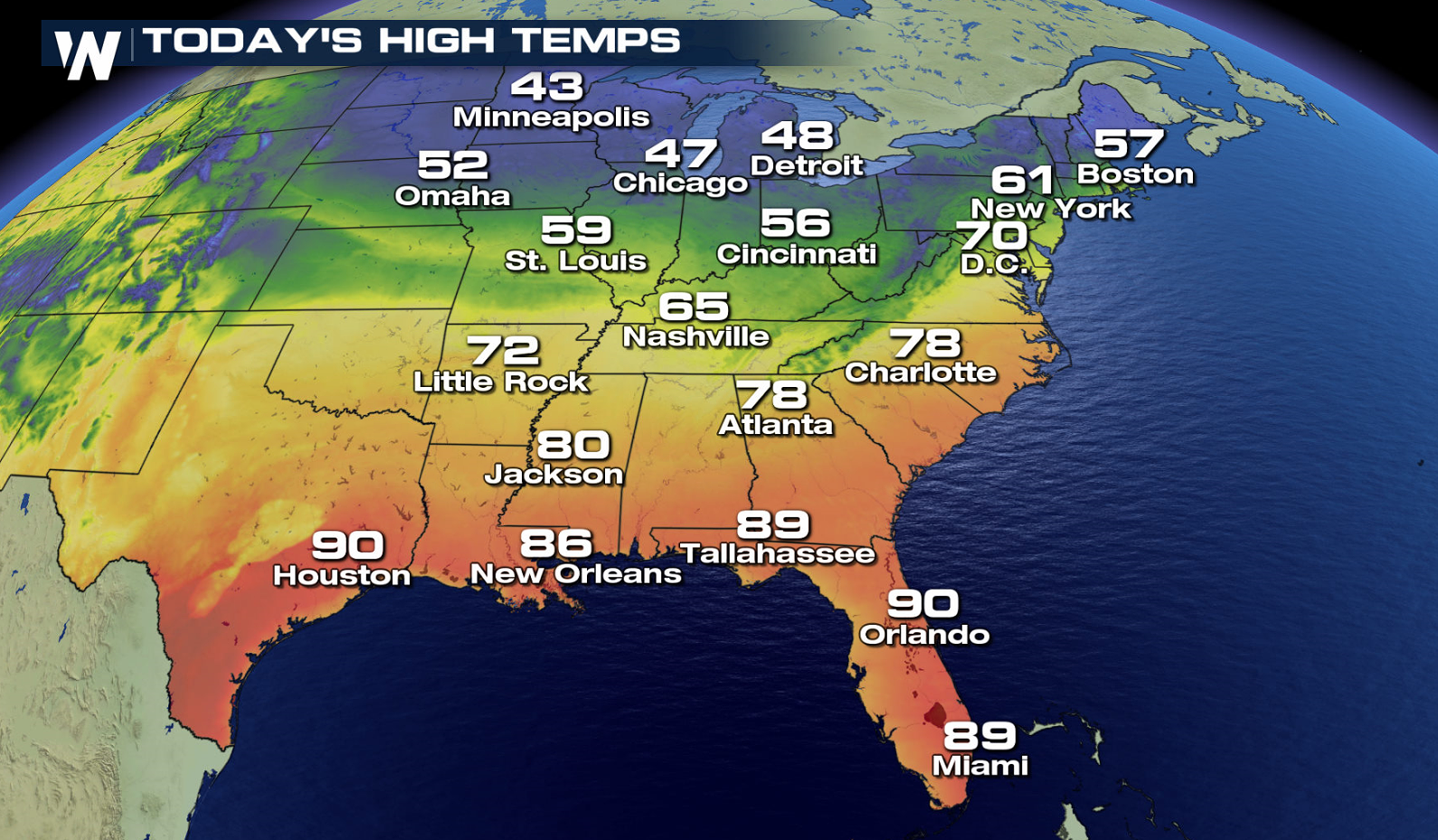 Several record highs will be set or broken today (Thursday), especially in Florida. That will likely be the final day of record warmth though, as the front sweeps into the Sunshine State Friday.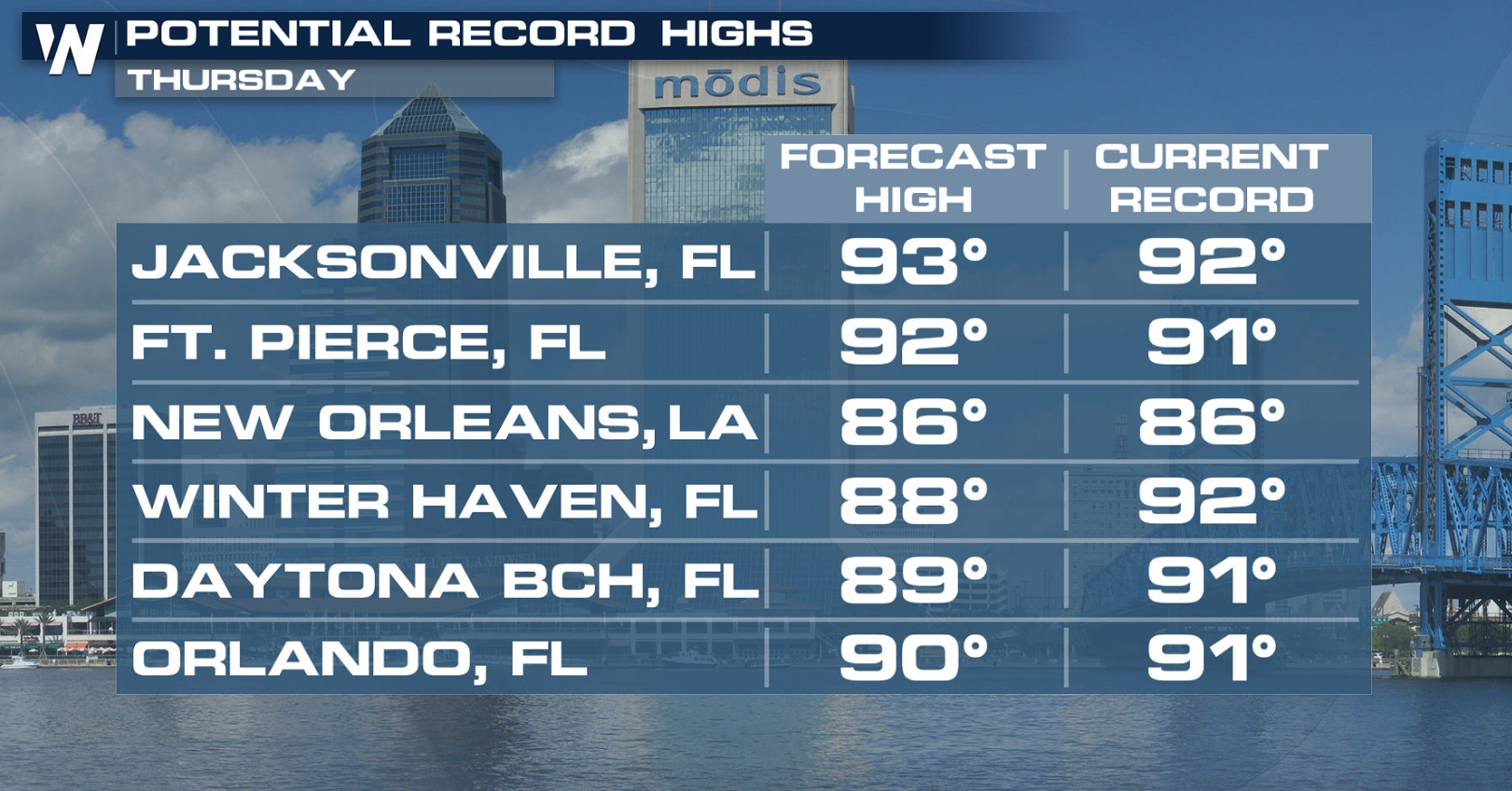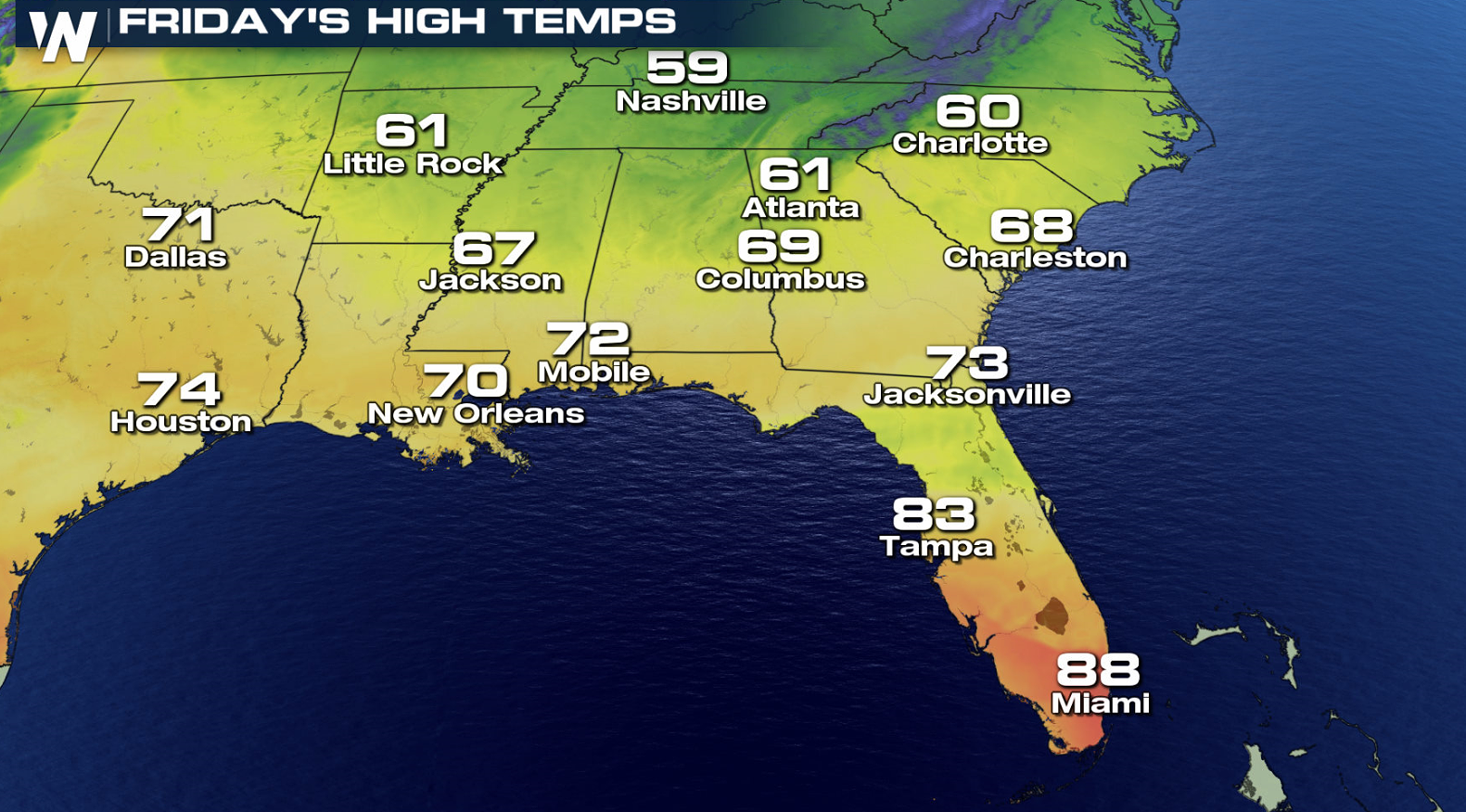 The air will feel very different next week as much colder temperatures sweep across the east next week.
Meteorologist Chris Bianchi
has more on the cooldown for the middle of April 
in this post
.