The heat is building across the South Central U.S. with record highs possible. Heat Advisories have been issued from Oklahoma to New Mexico with the heat index climbing above 100.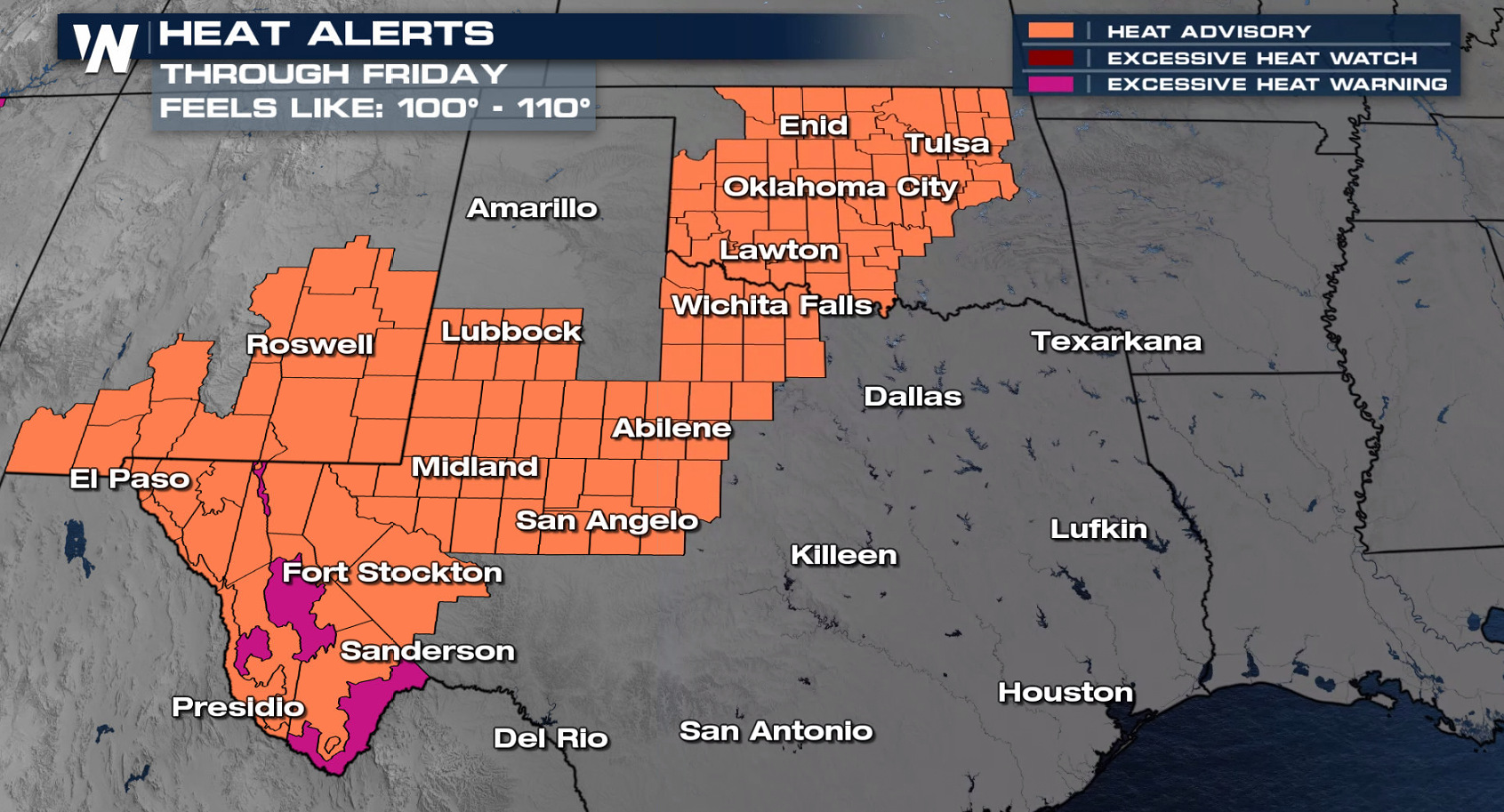 High temperatures will be in the triple digits and with high humidity, the heat index will approach 110.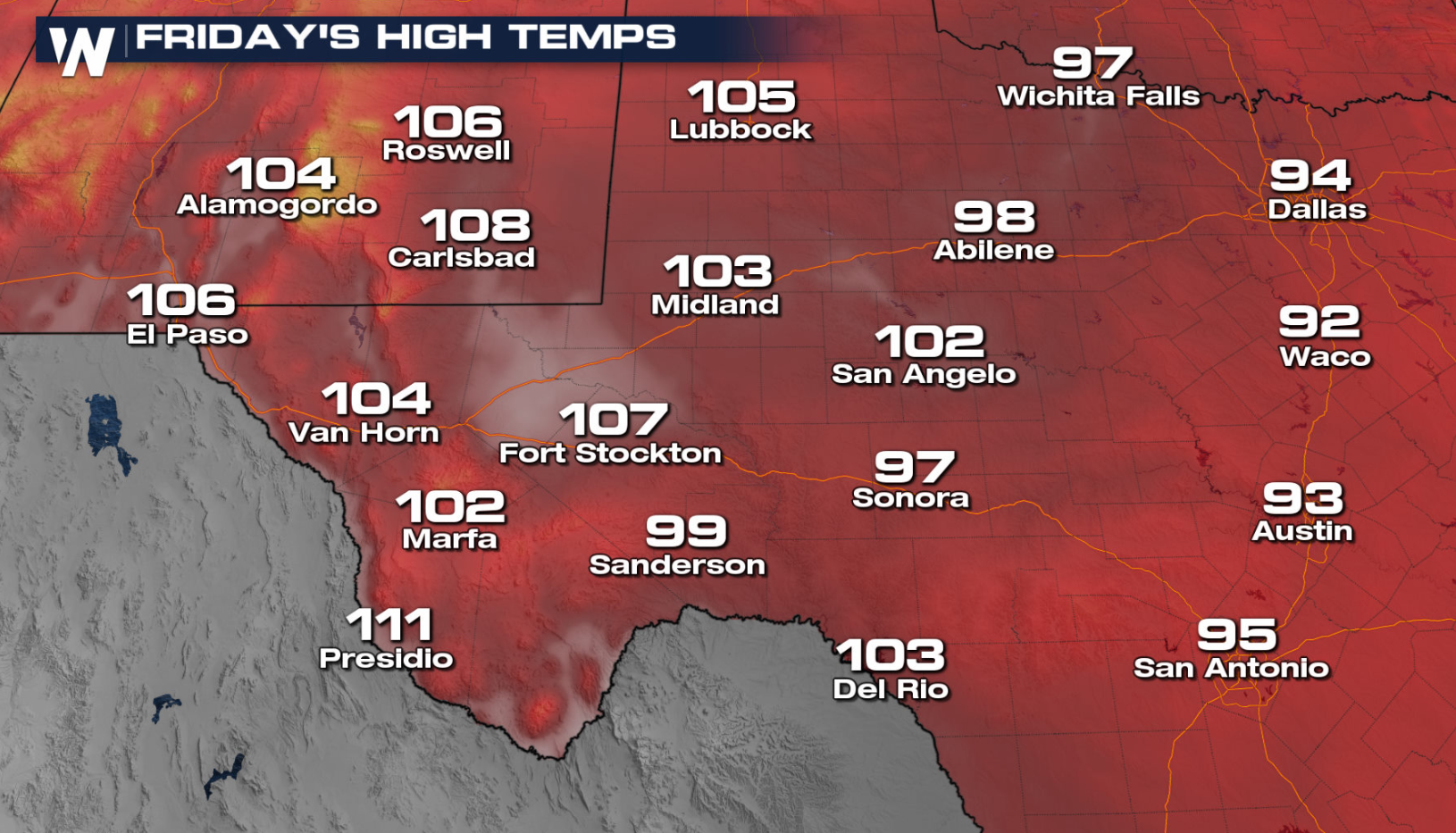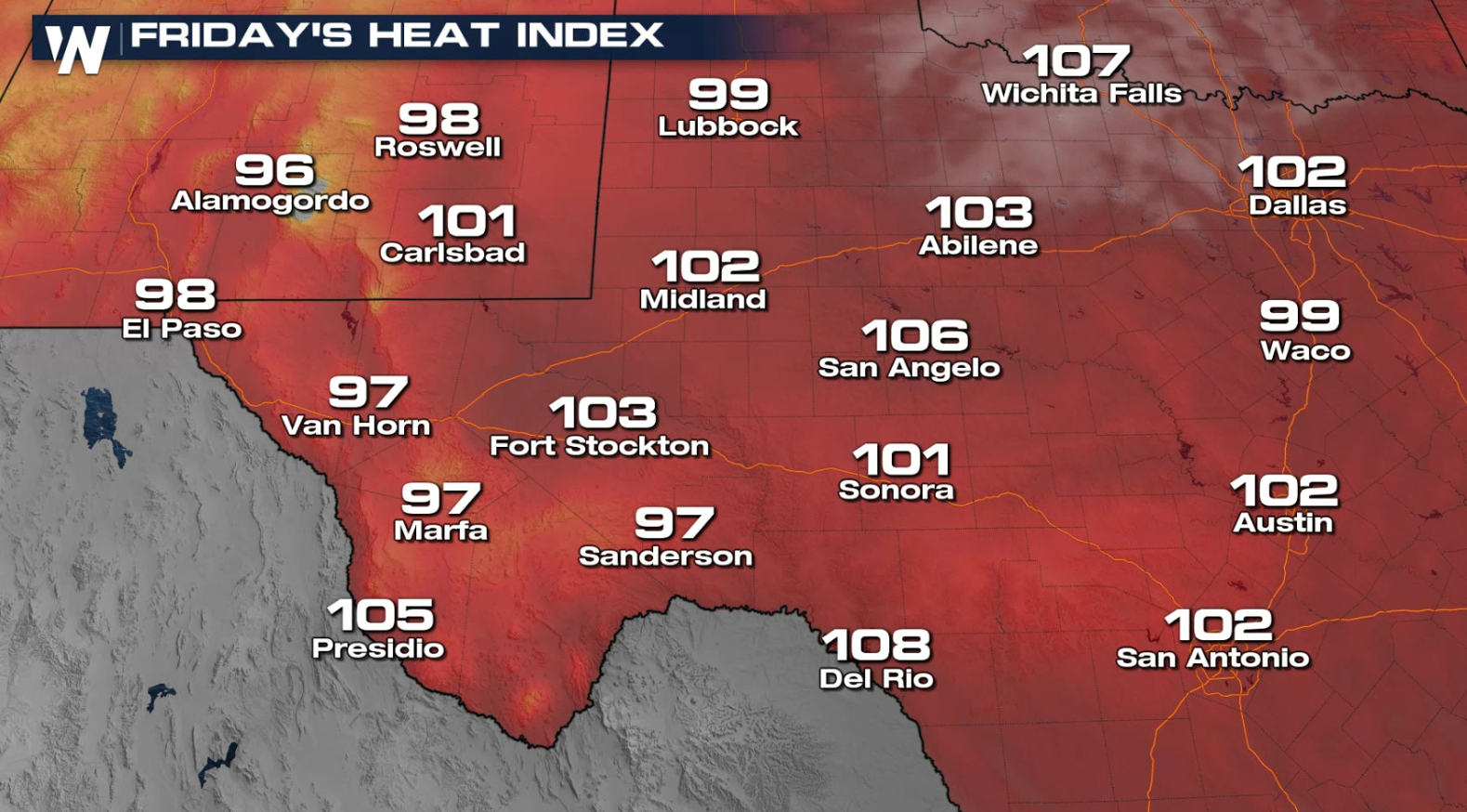 Similar temperatures will be felt on Saturday with highs near the century point. Readings are 5 to 10 degrees above average.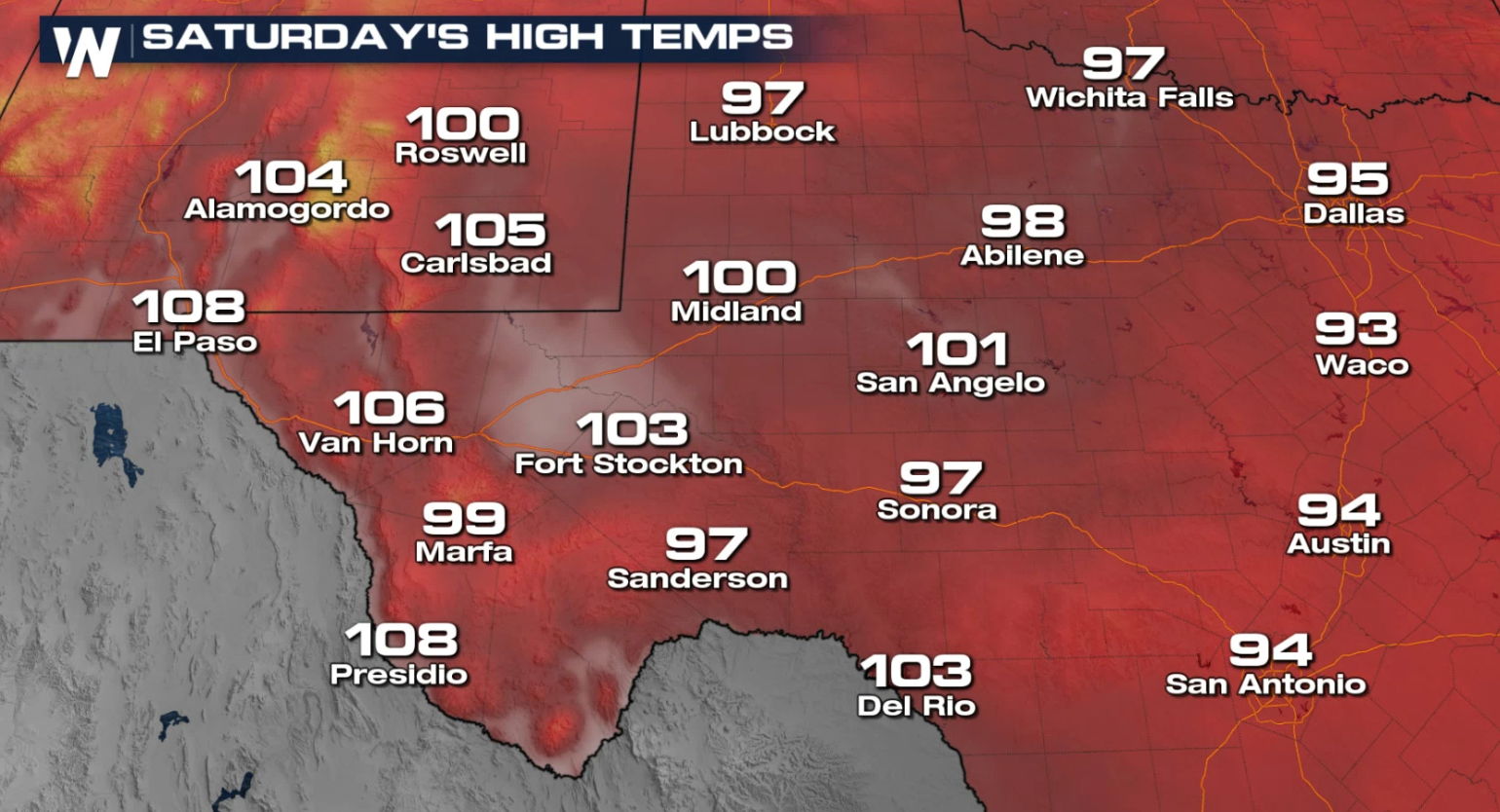 Be sure to tune into WeatherNation for the latest on this record-breaking heat every 10, 30 and 50 minutes past the hour for your regional forecasts.