The two big weather stories in the southwestern U.S. continue to be heat, and fire danger.  And the two topics are certainly interrelated, as hot arid conditions often lead to wildfires. High pressure is centered over the Four Corners region.  This sinking dome of stable air promotes dry conditions and cloud free skies.  Temperatures will soar in this environment.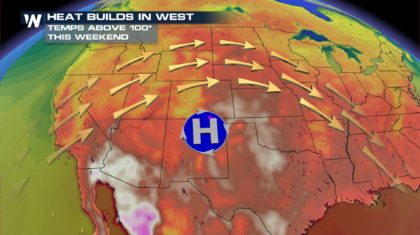 The winter was relatively dry in the southwest.  Below average rain and snow has led to "Extreme" and "Exceptional" drought over much of the region.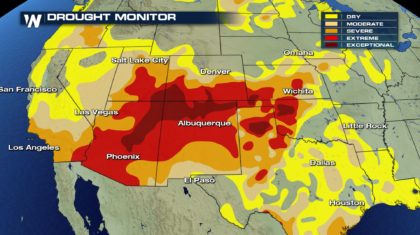 Fire danger is high, and Red Flag Warnings are up for portions of Nevada, Utah, Colorado, and Utah through the weekend.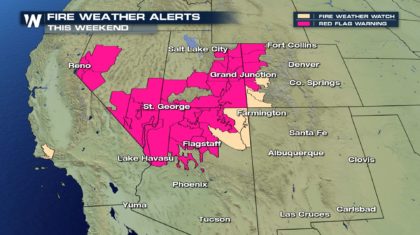 There are already numerous active wildfires in Colorado, Utah, and New Mexico.  This could be the start of a very long and active wildfire season.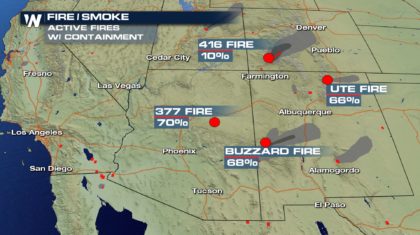 Hot, dry, and breezy conditions will keep wildfire danger high through the weekend.  Take a look at the temperatures for the next several days.  Denver and Albuquerque are expecting mid to upper 90's, with possible record highs.  Phoenix will have high temps hoovering around 108 degrees over the weekend.  Las Vegas will also see triple digit heat today and tomorrow.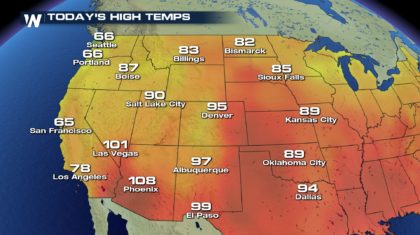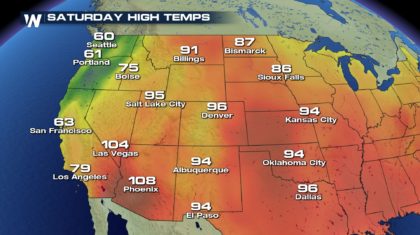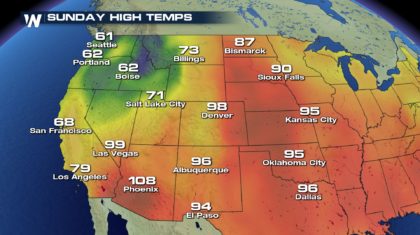 And for many places, there's no heat relief in sight.  7-Day forecasts for Phoenix, Albuquerque, and Las Vegas remain hot through next Thursday.  Temps are running well above average in all three cities.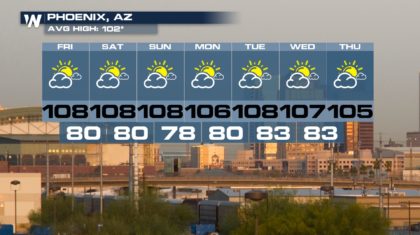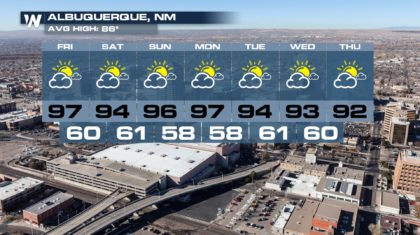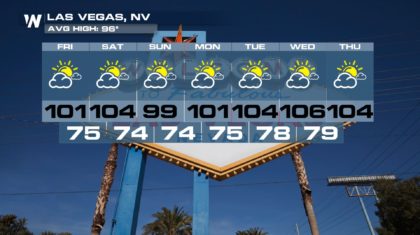 Hopefully, the monsoon season will kick in soon, and bring some much needed rain and cooler temperatures.  But until then, be extremely cautious with open flames and campfires.  Accidental wildfires happen every year, but can certainly be avoided if safety is a top concern.  And limit your exposure to the triple digit heat.  If you have to be outdoors, take breaks in the shade, drink plenty of fluids, and wear loose fitting light colored clothing. For WeatherNation:  Meteorologist Matt Monroe