Labor Day is often considered the unofficial end to summer.  In the Northeast and much of the Midwest, however, it will certainly feel like the middle of summer for the next several days.  The heat and humidity will stick around even after the holiday weekend wraps up.  Temperatures and humidity levels will continue to remain high through the first half of the week.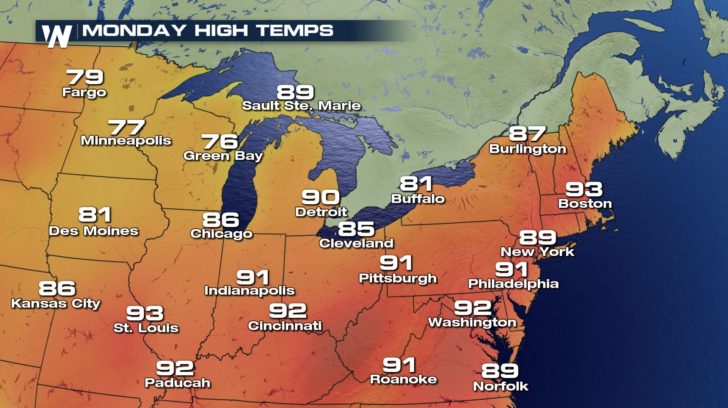 The National Weather Service defines the "Heat Index" as an accurate measure of how hot it really feels when the relative humidity is added to the actual air temperature.  Heat index values may top out in the lower 100s Monday afternoon and again Tuesday.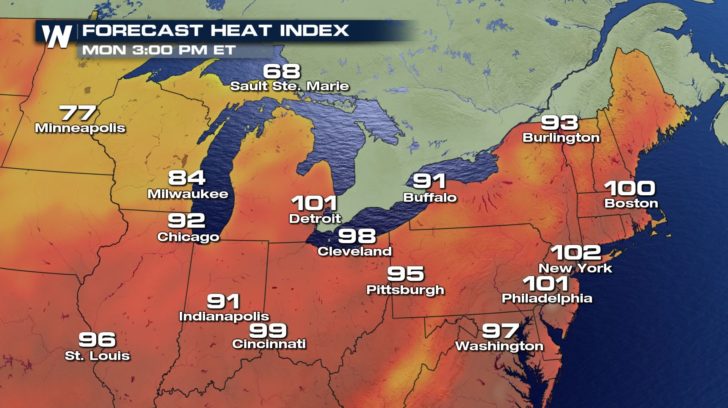 Air temperatures will remain above average for many through Thursday.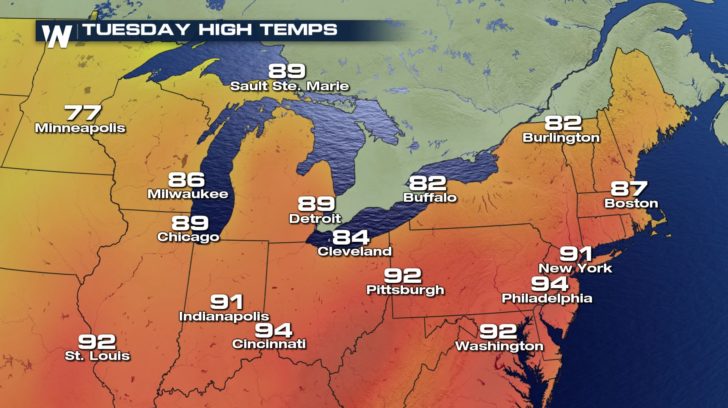 The relief from the heat will arrive late week with a cold front and the chance for showers and thunderstorms.  High temperatures will return to the 70s and 80s for cities in the Great Lakes, Ohio Valley, Mid-Atlantic, and Northeast.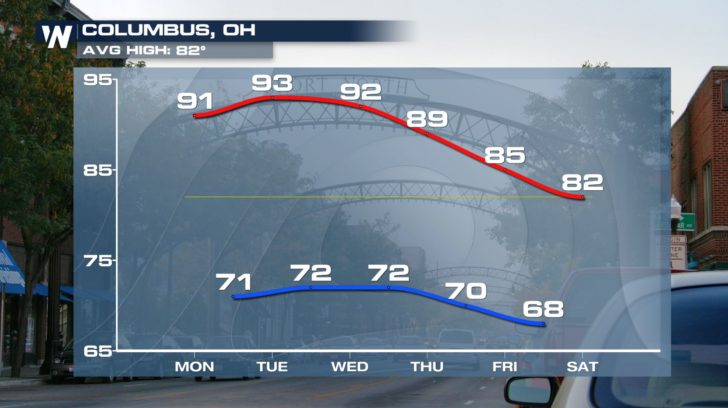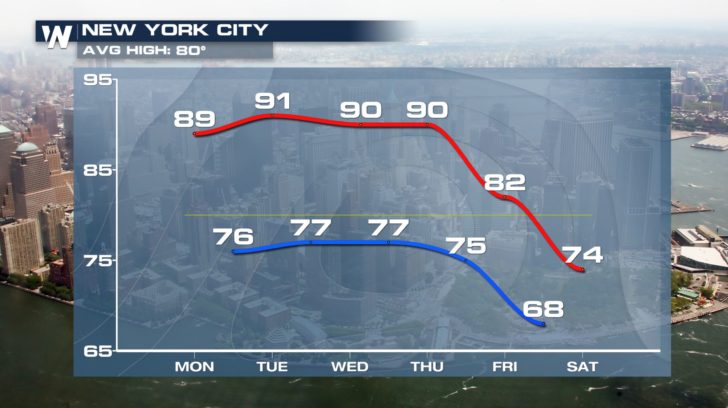 Will your local area have to deal with this September heat?  Click
HERE
 to find out! -
Meteorologist Joe Astolfi