Hot temperatures and high humidity was felt Friday and will continue into the weekend around the southeast and southern U.S. Heat Advisories are peppered across parts of Florida, southern Texas, Louisiana, Arkanasas, Georgia and South Carolina Saturday where temperatures will soar.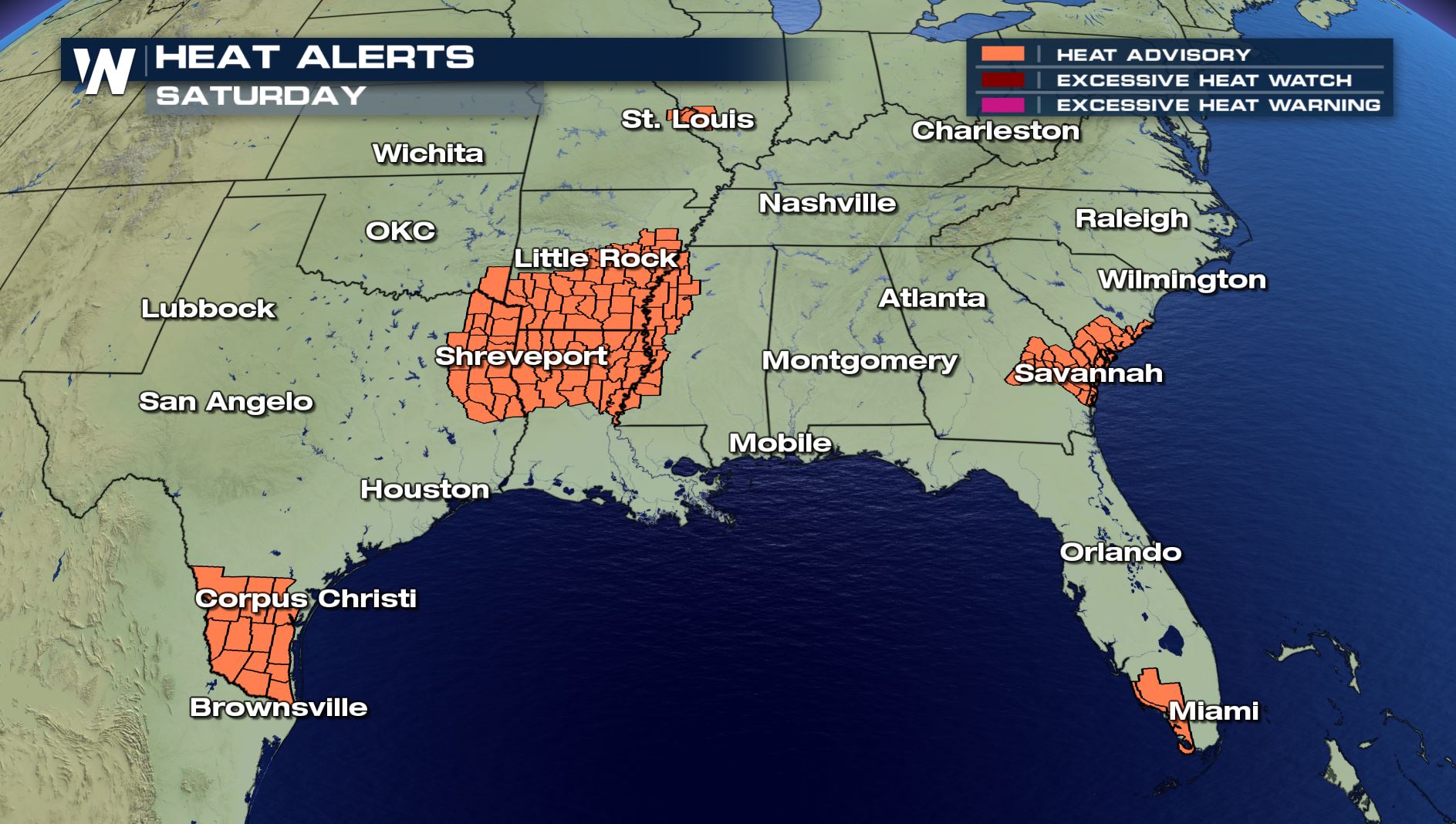 Temperatures will soar into the 90s once again Saturday, as the heat index reaches above the century point in several locations in the southern Plains and Southeast.  Highs will be several degrees above normal. Tropical dew points in the 70s will add to the sultry conditions.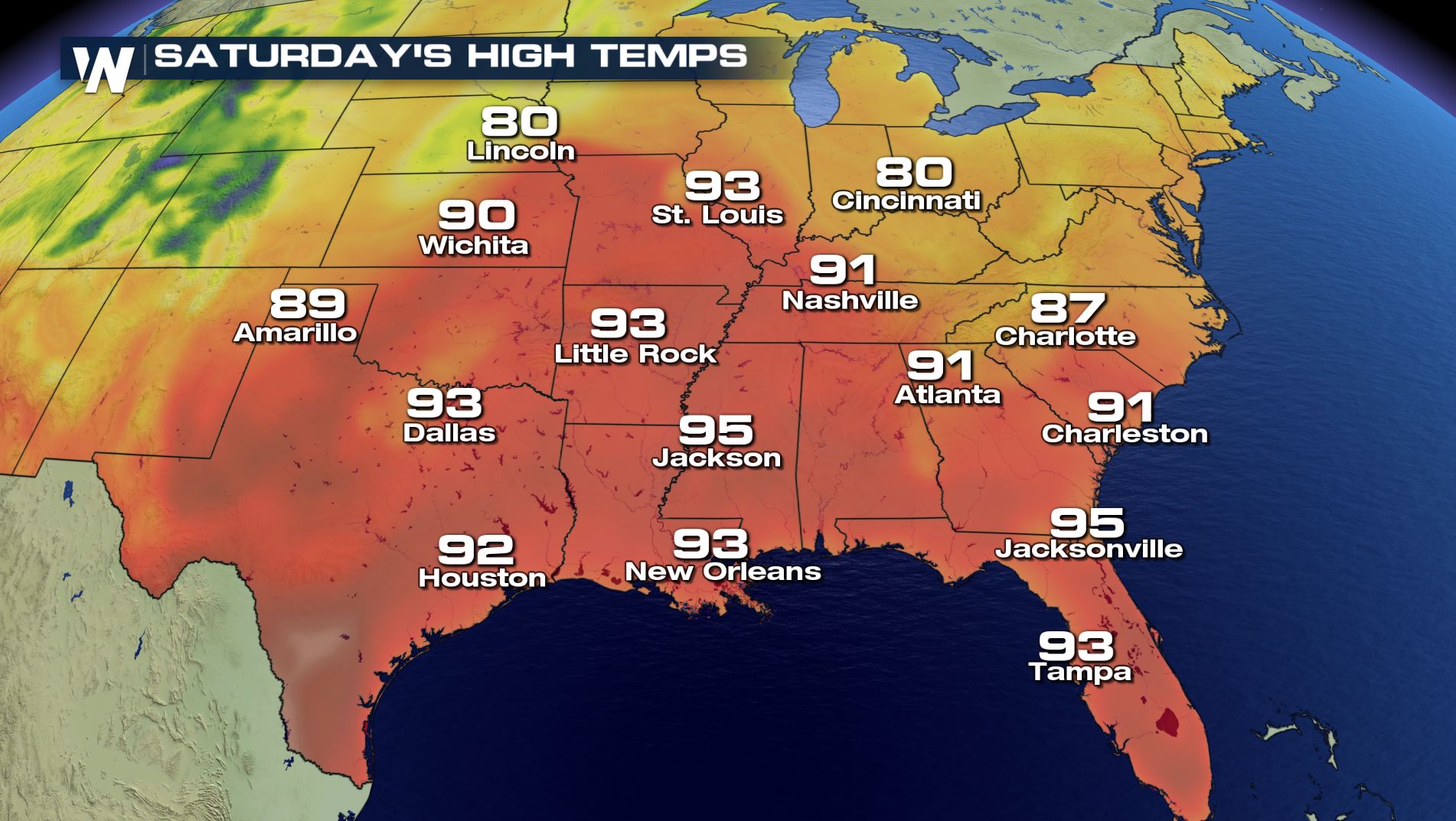 Little change will be felt on Sunday as the mercury reaches well into the 90s. The combination of hot temperatures and high humidity will combine to create a situation in which heat illnesses are possible. Drink plenty of fluids, stay in an air-conditioned room, stay out of the sun, and check up on relatives and neighbors. Take extra precautions, if you work or spend time outside. When possible, reschedule strenuous activities to early morning or evening. Know the signs and symptoms of heat exhaustion and heat stroke. Wear light weight and loose fitting clothing when possible and drink plenty of water.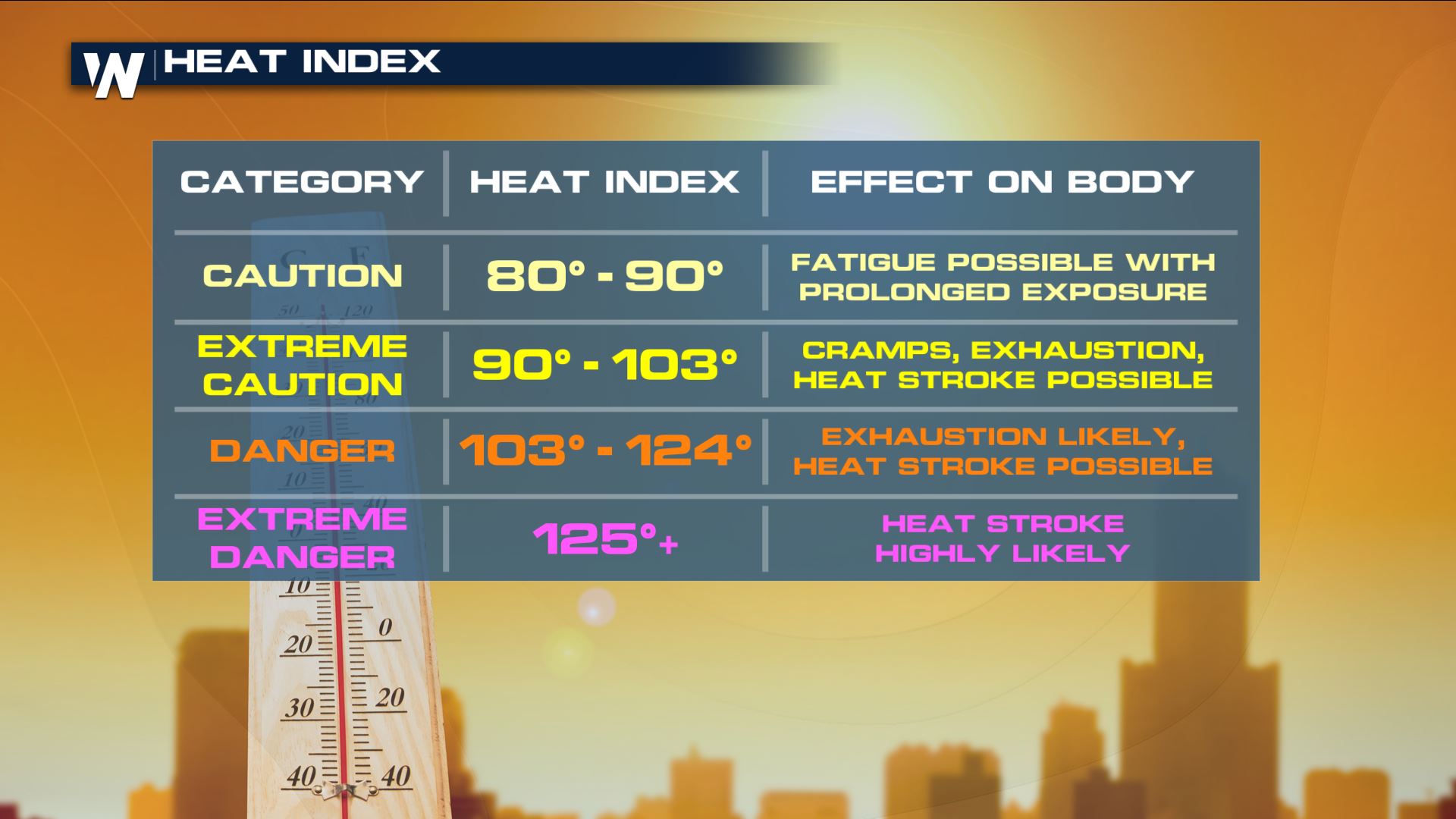 Heat sensitive people and those who are slow to acclimate to meteorological summer will be most prone to heat illness. Dehydration and prolonged exposure or strenuous physical activity outdoors during the hottest time of the day could lead to heat exhaustion and/or heat stroke. If you have to be outside, wear sunscreen, drink plenty of water, and wear light colored, loose fitting clothing. For WeatherNation: 
Meteorologist Mace Michaels