Several (daily) record highs were tied or broken Thursday and now that record heat is on the move for Mother's Day weekend!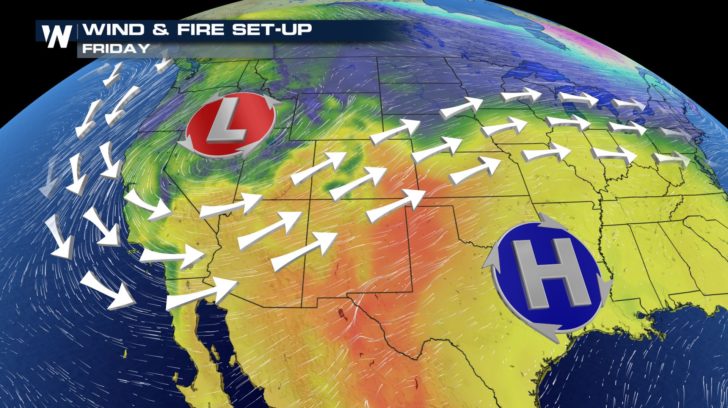 The upper-level-pattern Friday, May 11 still shows plenty of heat across the Southwest, but it's beginning to cool down as an upper-level low moves in Here are the five most notable record highs from Thursday the 10th of May.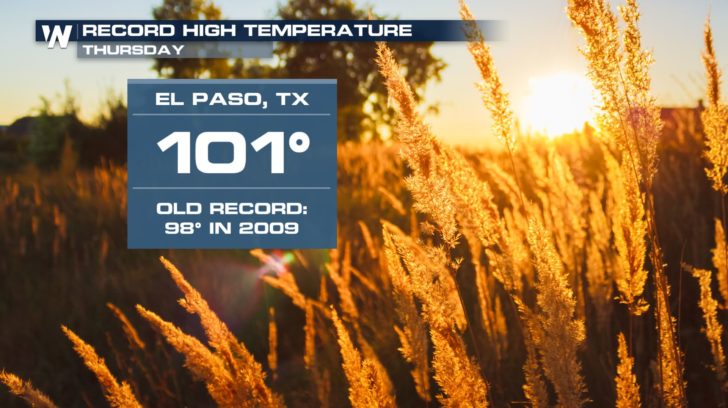 El Paso, TX hit 100 degrees Wednesday (also a new daily record) then followed it up with 101 Thursday!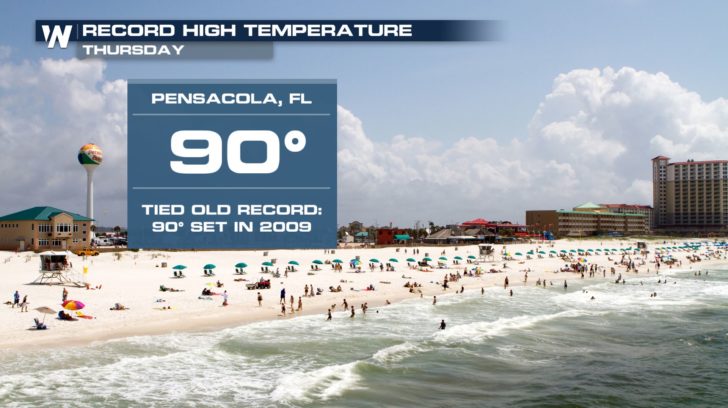 Pensacola, FL sitting right on the Gulf of Mexico usually cools off with the sea breeze, but not on Thursday.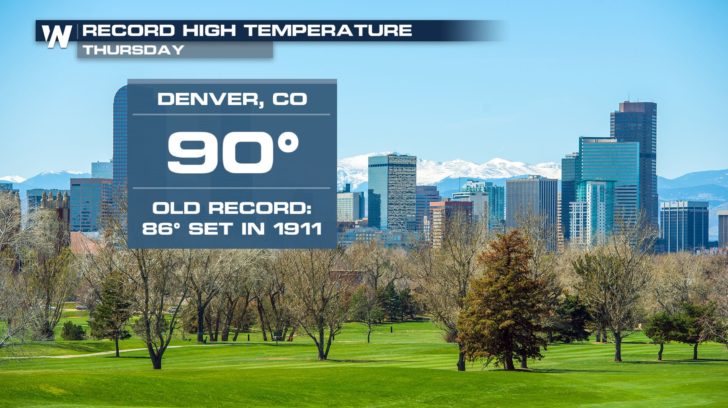 Denver, CO had its fourth-earliest 90 degree day on record, according to the National Weather Service - Boulder. This 90 degree day comes one month earlier than average for the Denver area.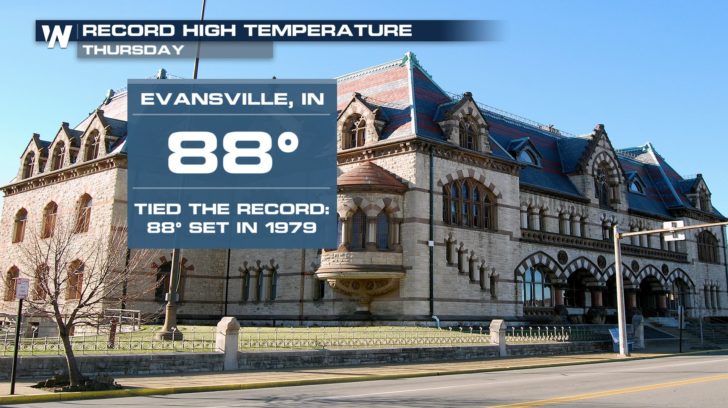 Indiana (and the Midwest/Great Lakes) had been in such a deep winter and cold April and then it turned warm quickly!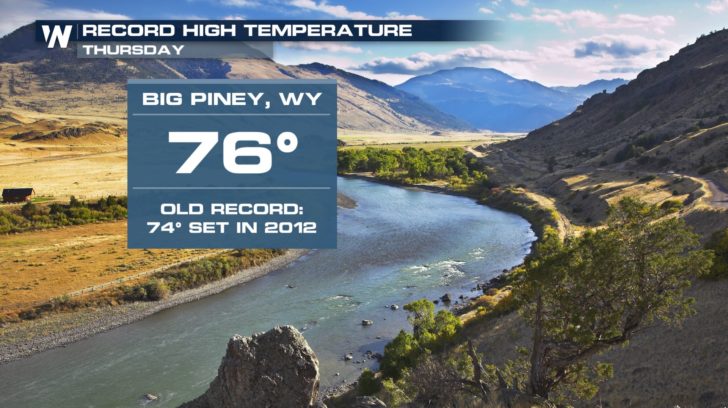 Even Wyoming had record heat on Thursday! It wasn't as hot as the other records mentioned, but still noteworthy. The record heat is now on the move to the Southeast United States for Mother's Day weekend.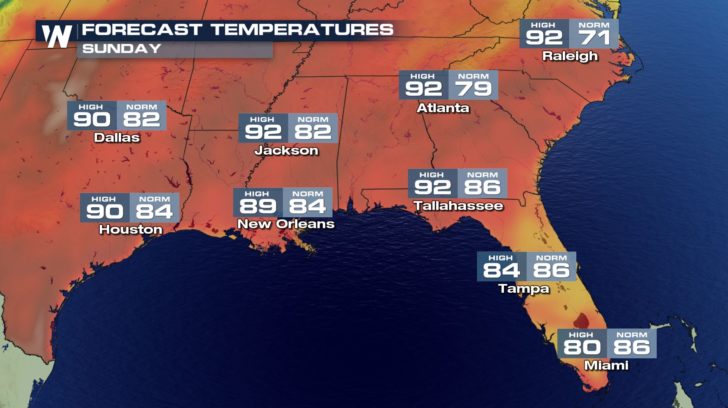 High temperatures (left) are forecast to be well above the average for Mother's Day Sunday (right). The exception will be Florida where clouds, rain, and thunderstorms will be moving in.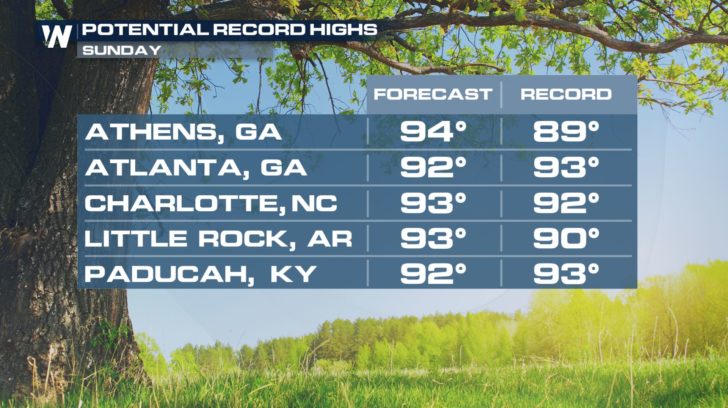 Mother's Day could very well be a record one for heat! Note the cities above that would break the current daily record high. If you're taking mom out, pick the shaded spot or head out early! For WeatherNation, Meteorologist Steve Glazier