The heat returns! The end of last week featured some relief from the heat for the Northwest. We're sorry to tell you but that relief is short lived. As we go into the new work week, temperatures will be on the upward trend. A ridge of high pressure is building back in across the west. That means for our friends in the Pacific Northwest, the heat returns. https://twitter.com/WeatherNation/status/1026183596233478144 As the ridge builds, temperatures will once again be trending above average. The heat really begins to peak as we head into Wednesday and Thursday for portions of Washington and Oregon, especially. Since highs will once again be back into the upper 90s and lower 100s, the National Weather Service has issues Excessive Heat Watches for Wednesday and Thursday. This means that a prolonged period of excessive heat will be possible. Be sure to limit your time outside and stay hydrated.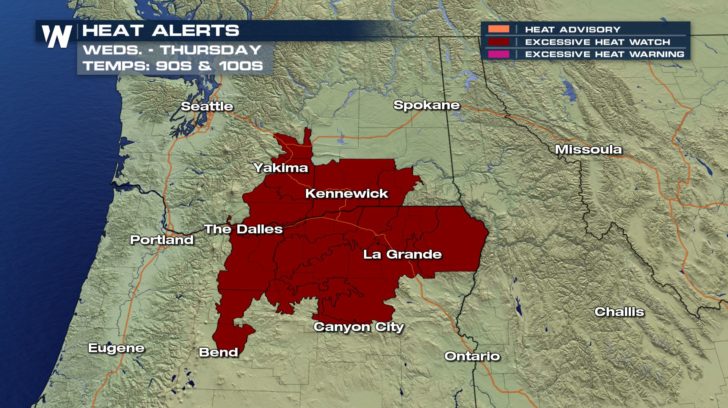 As the ridge begins to really set up throughout the week, temperatures will begin to be 10 to 15 degrees above average. By Wednesday, many locations are all the way into the upper 90s and triple digits.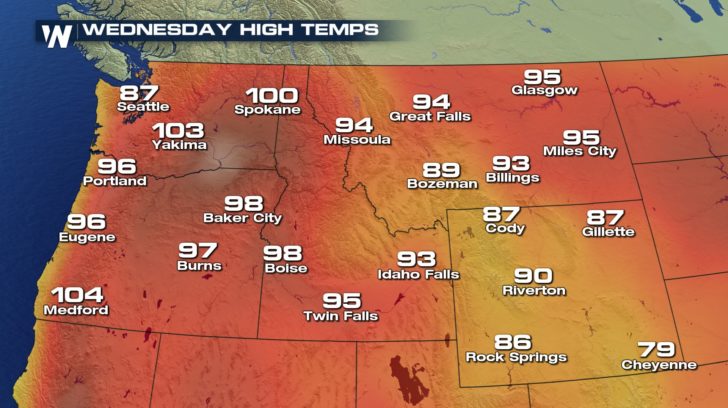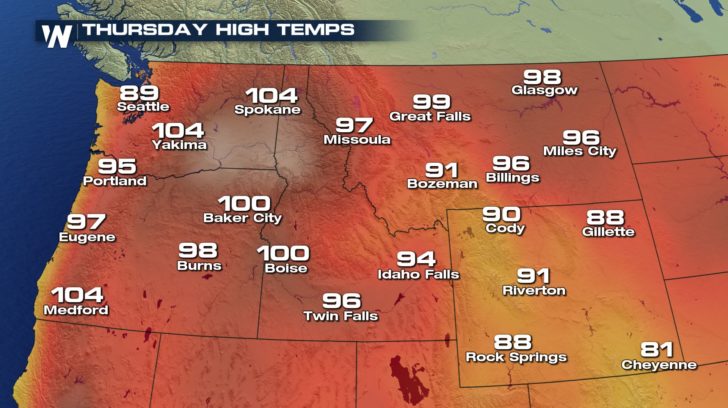 The heat will start to slowly break by the weekend as the ridge begins to break down and shift east.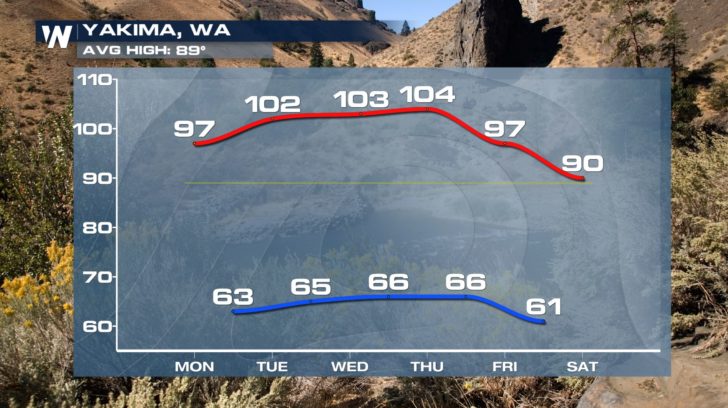 Be sure to stay safe in the heat. For WeatherNation, Meteorologist
Kate Mantych
.