A strong ridge of high pressure will build back over the Northwest next week and bring back the well above average temperatures.
Temperature Forecast
This ridge of high pressure will lead to sinking and warming air setting up over the entire Northwest.  Take a look at how hot the temperatures will be for Monday and Tuesday of next week.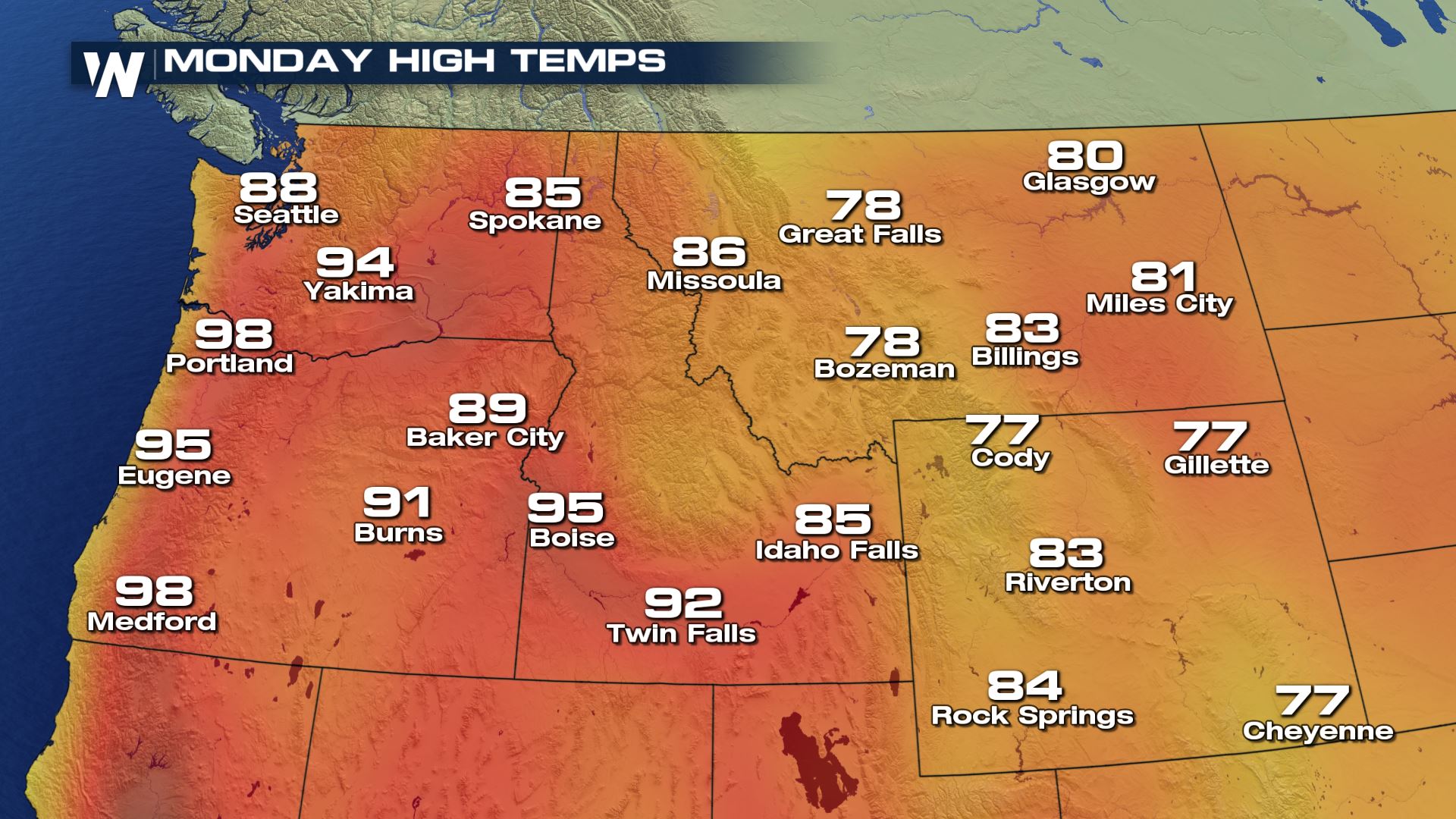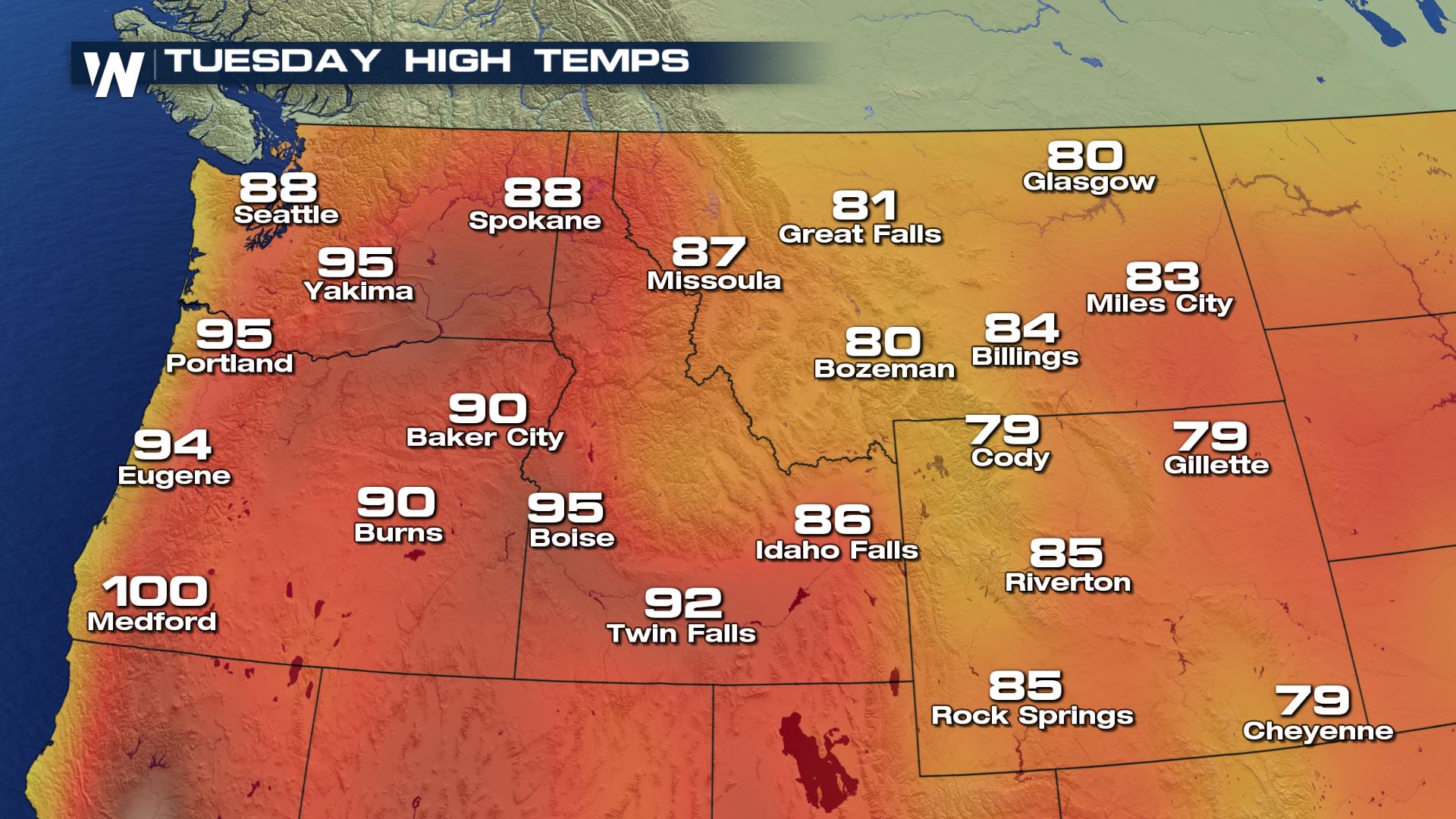 Temperatures could be even warmer by Wednesday and Thursday.  Parts of Oregon and Washington could be in the mid to upper 90s for most of next week.  We will also need to keep a close eye on record highs for next week as well.