More heat is ahead for the Desert Southwest as a ridge of high pressure builds back over the area. Record highs were set this weekend in the Plains and Front Range as the high was pushing back westward.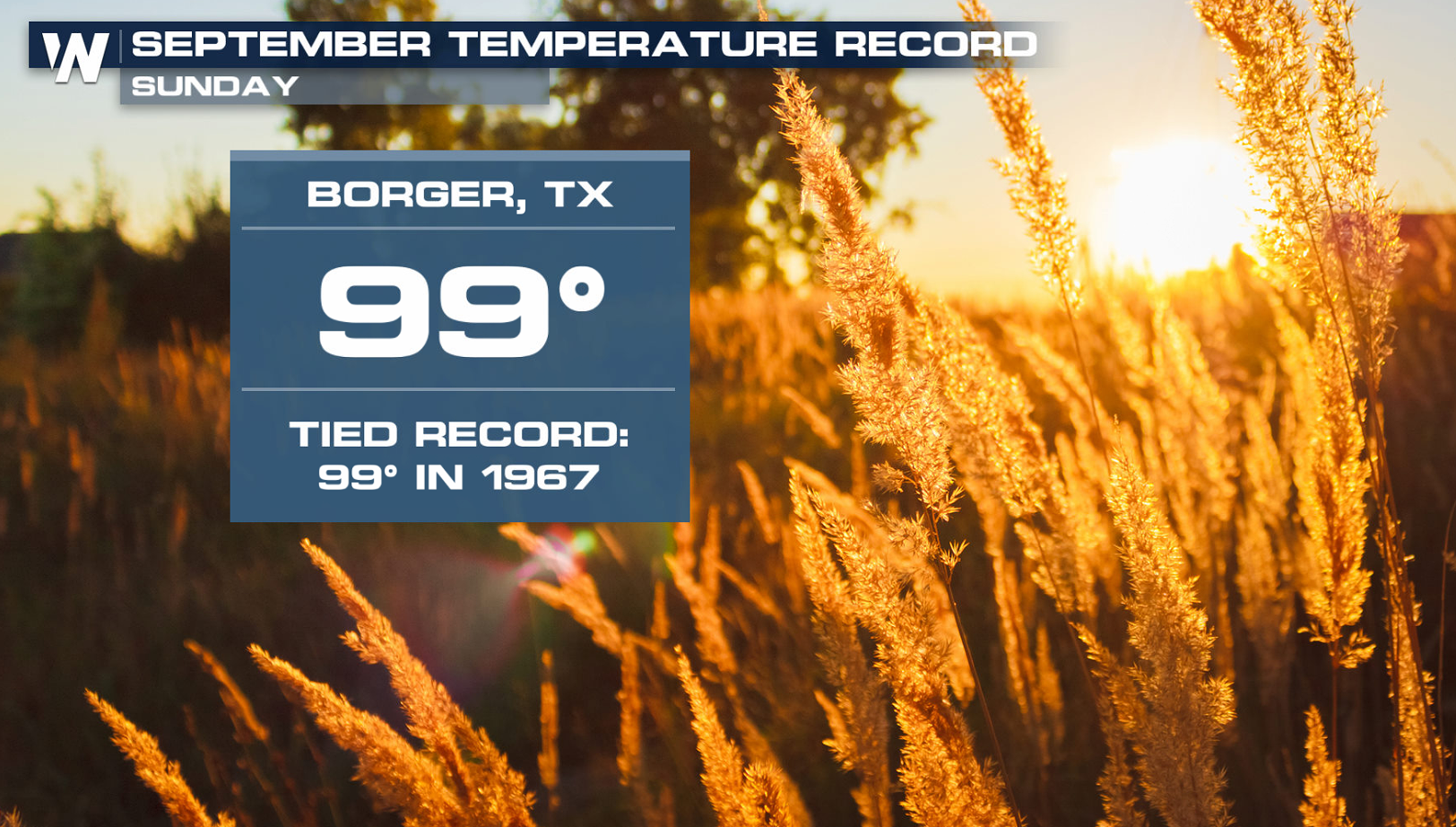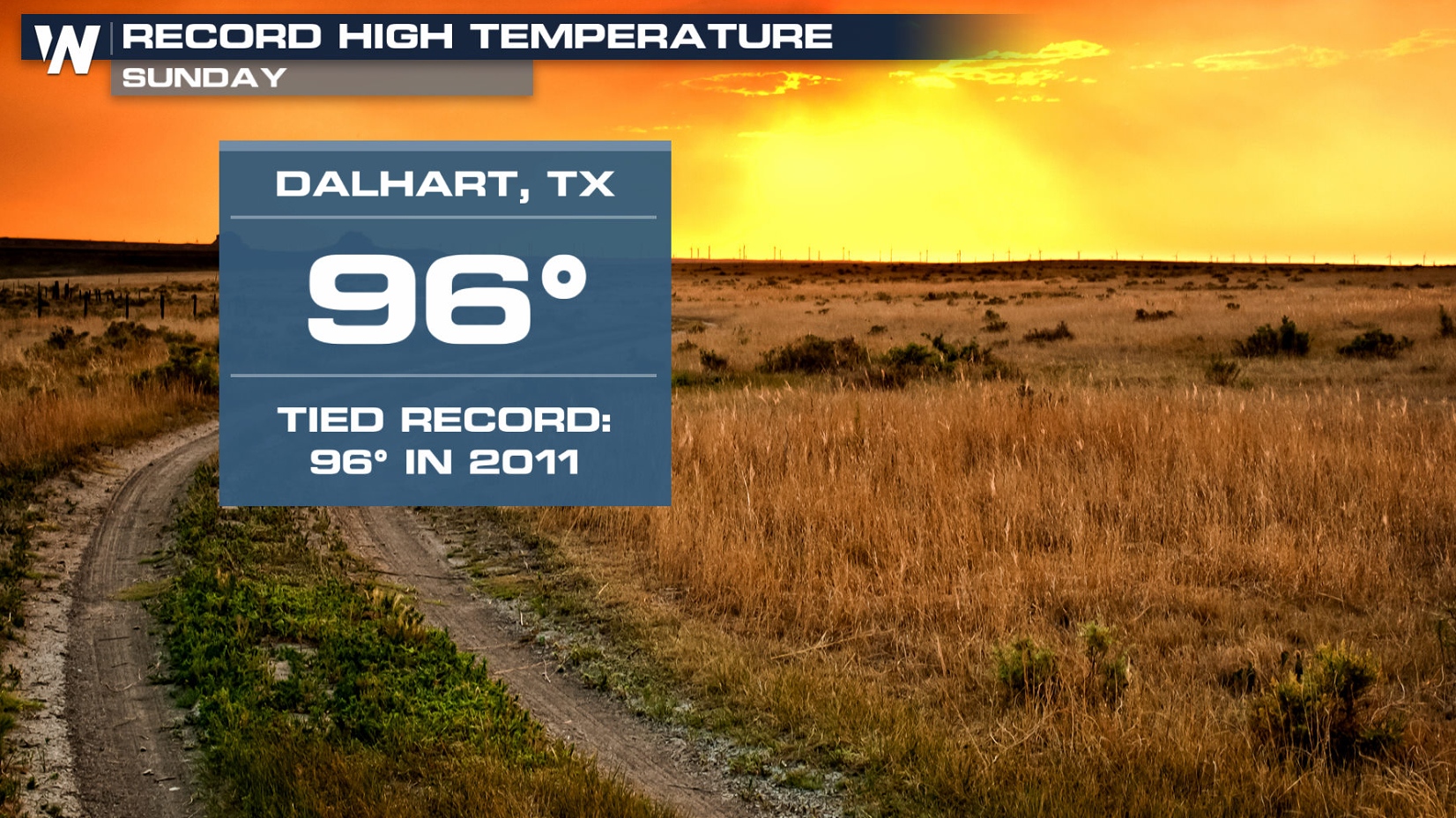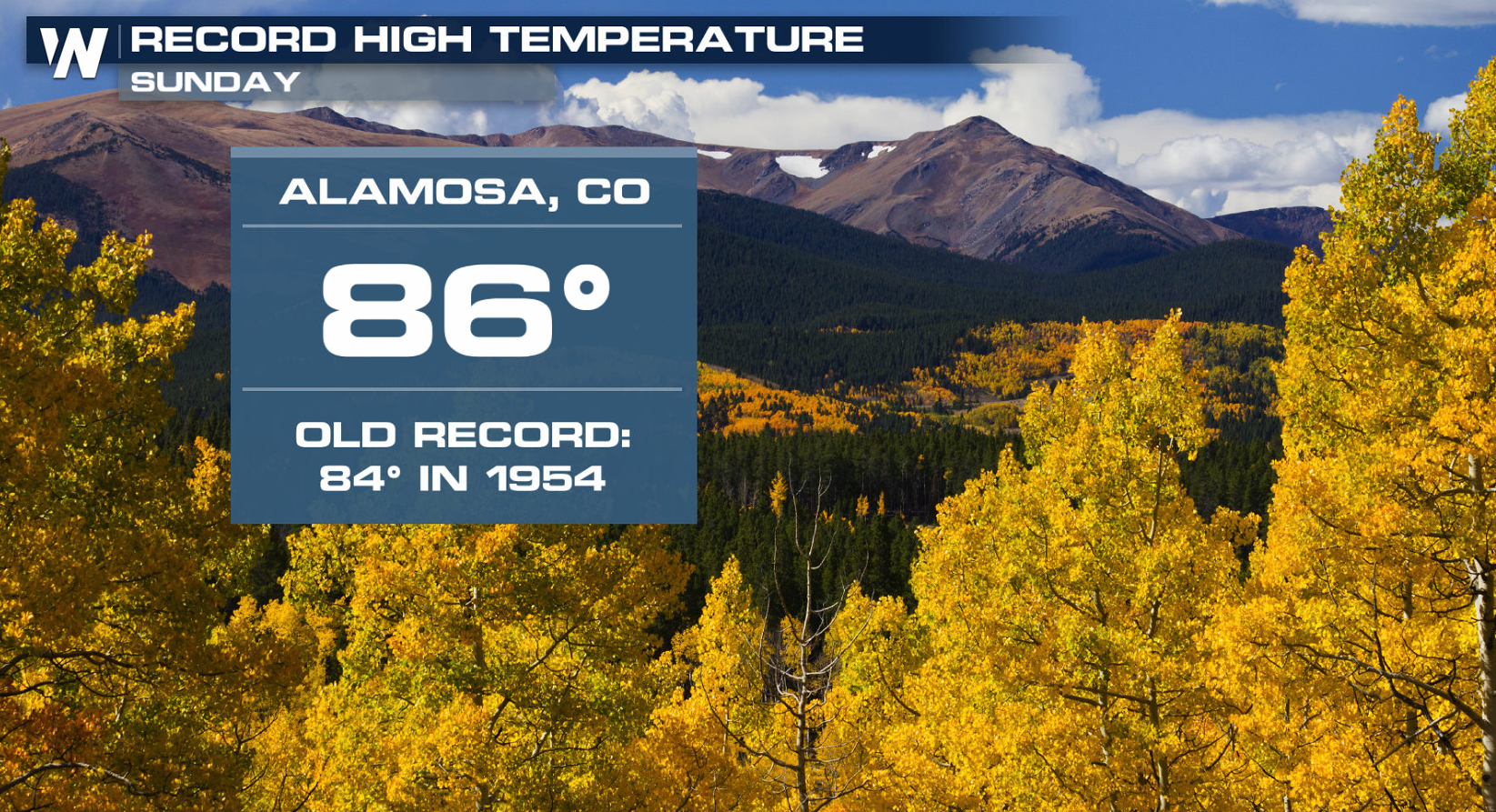 Alerts
Heat Alerts are in place for parts of the Southwest to start this week. Temperatures will soar above average with many spots 5-10° warmer than normal with some record highs possible.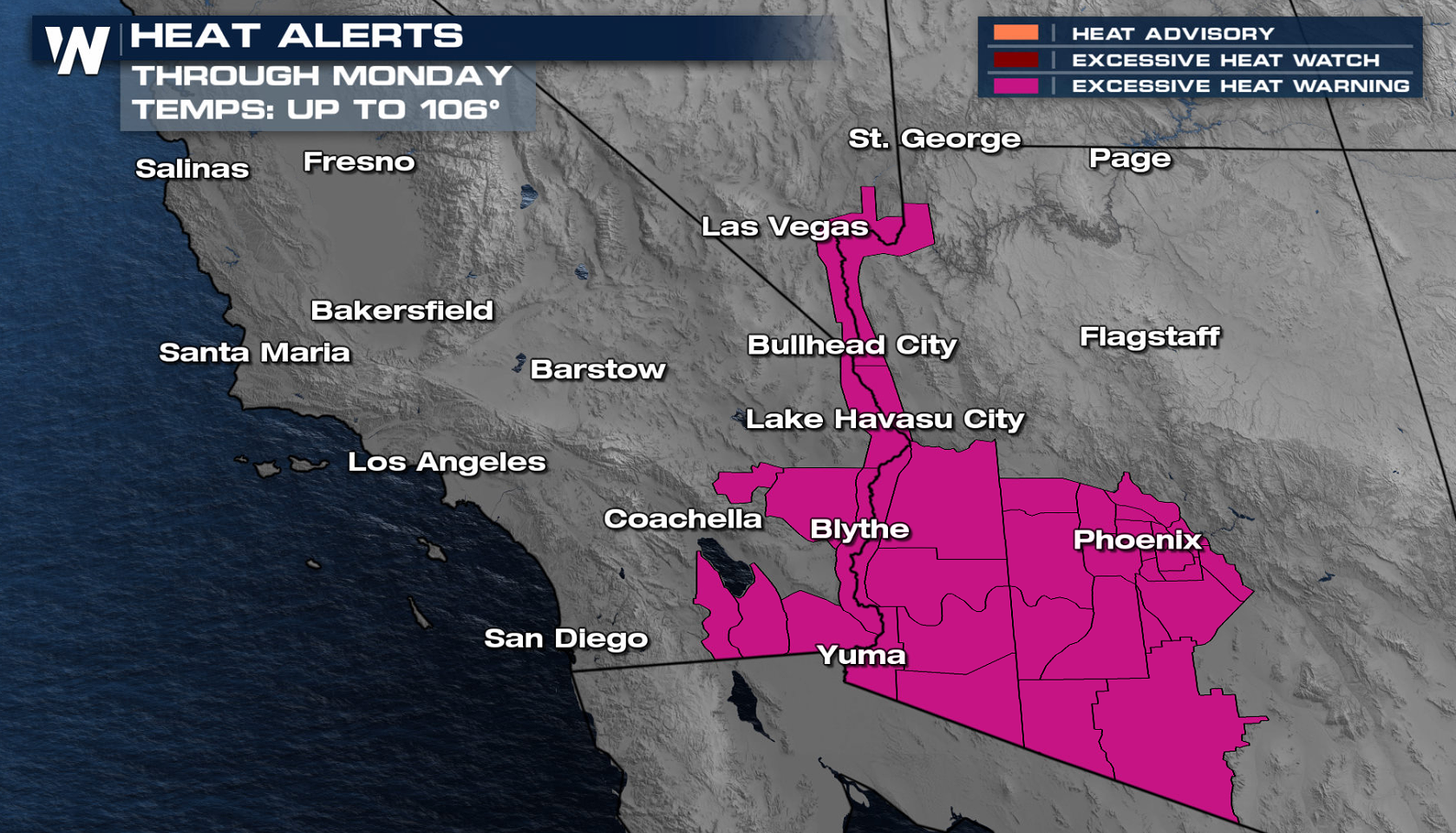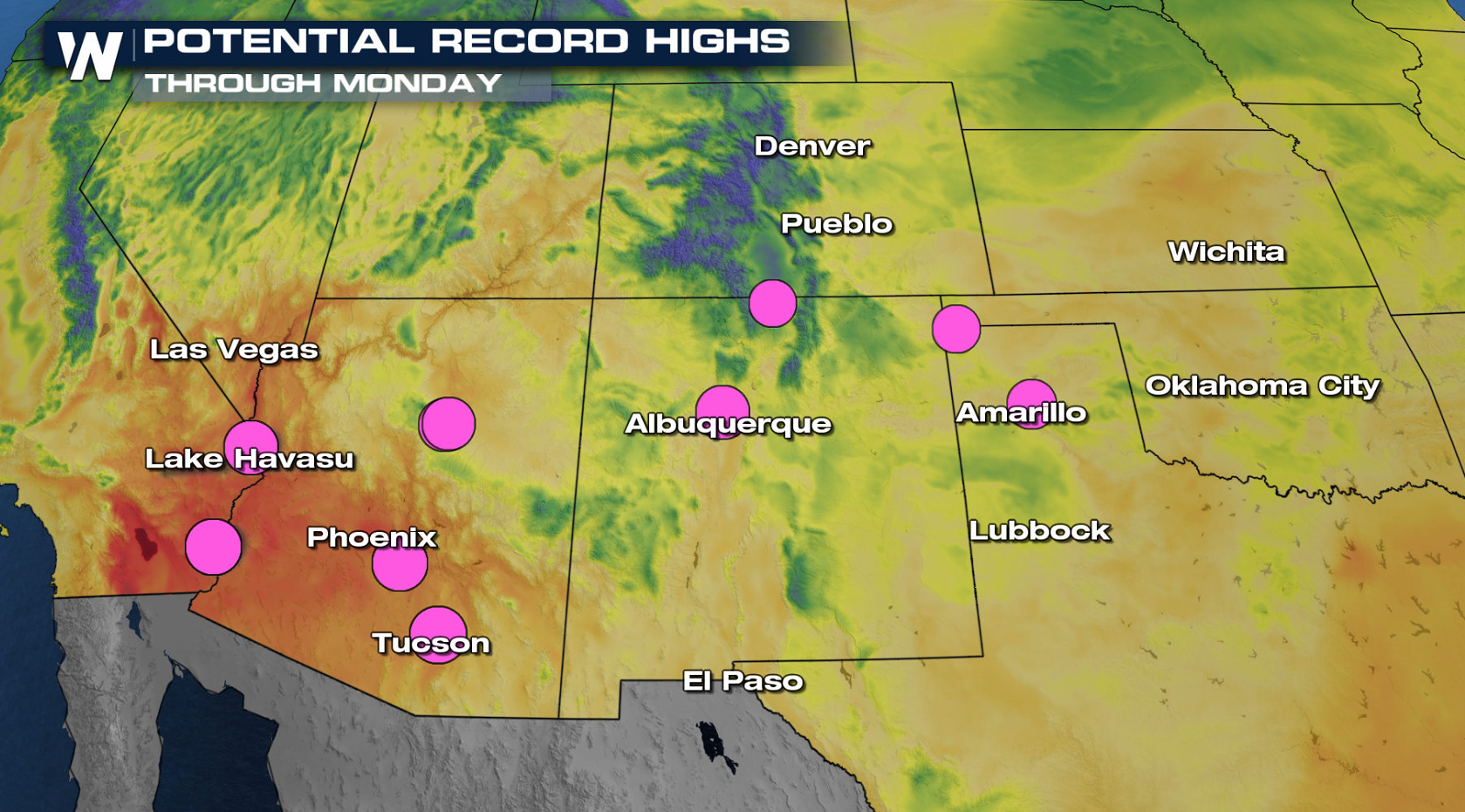 Temperature Forecast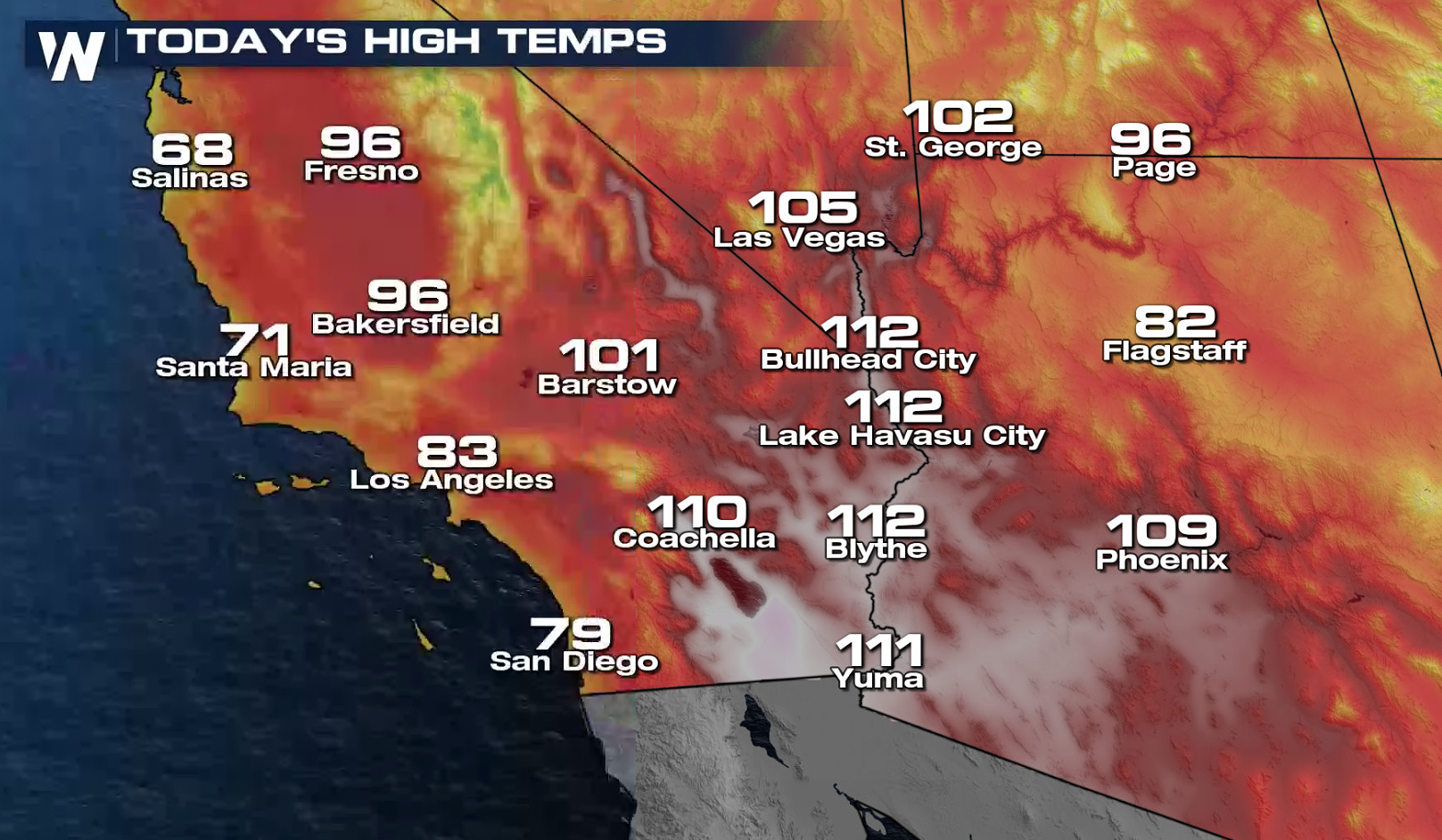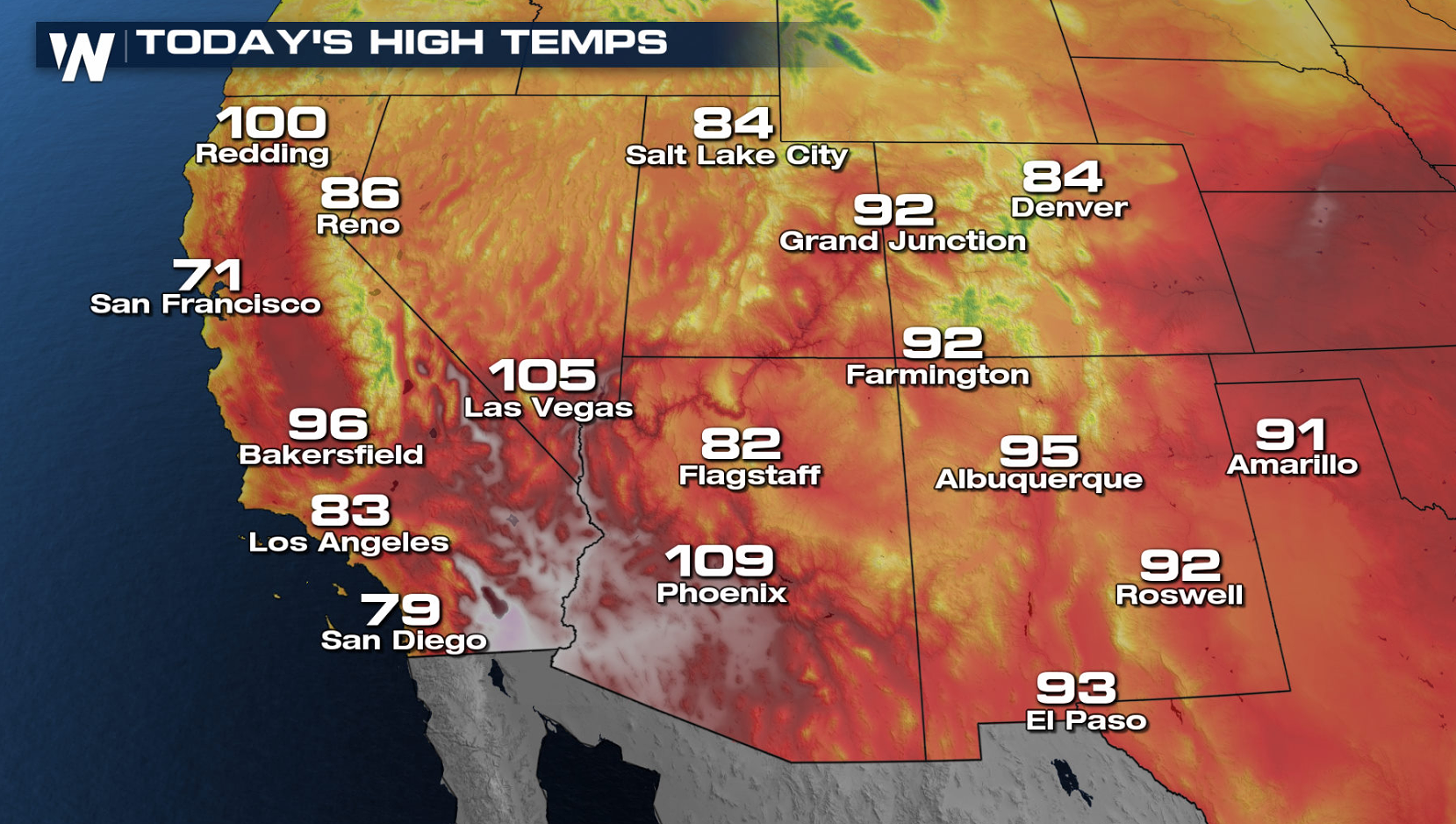 In the areas under the Excessive Heat Warning, highs will climb above 110 today (Monday). Hot temperatures will continue for the rest of this week, although the heat will not be quite as intense.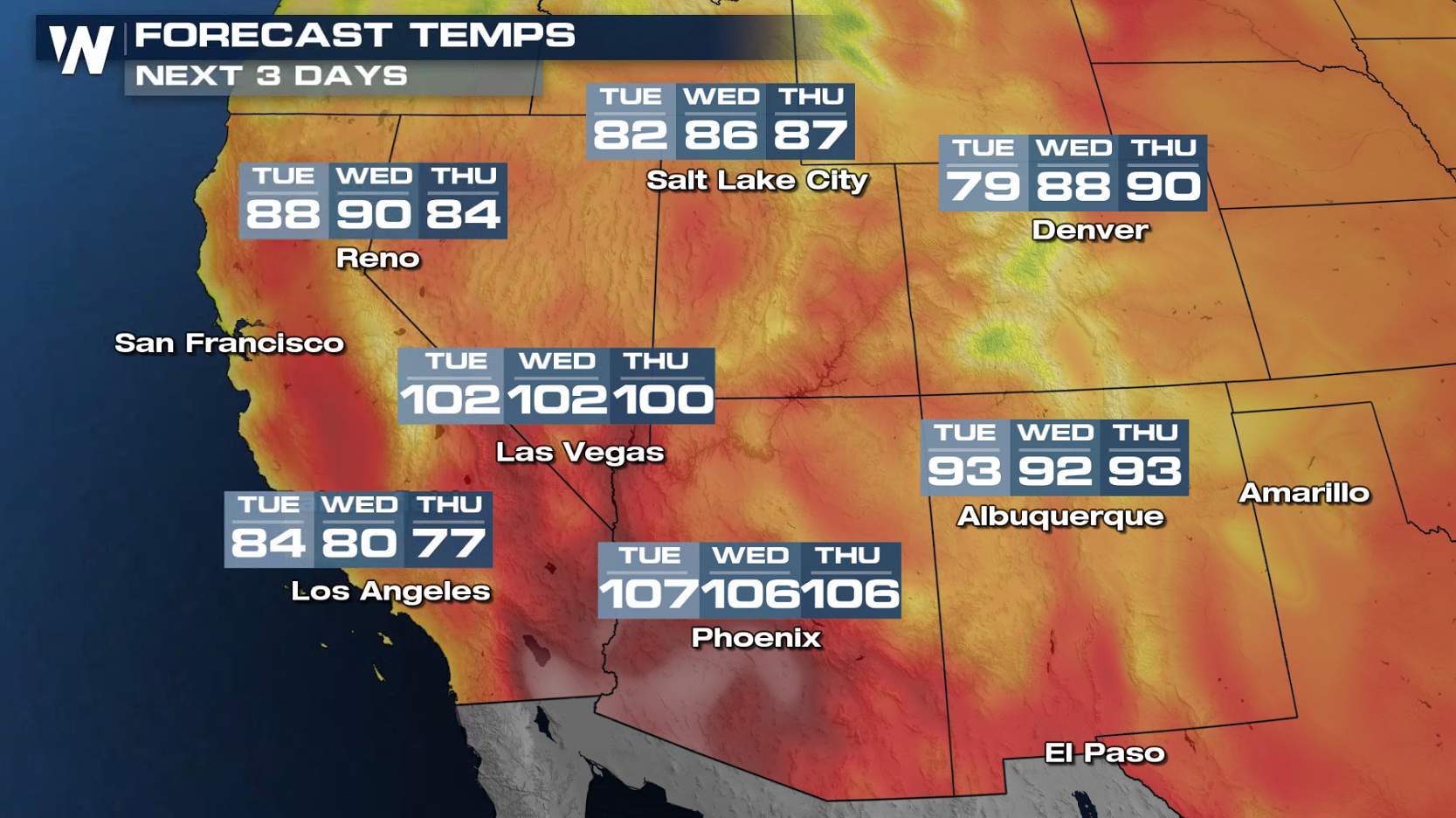 Temperatures will be trending back towards average later this week, but still stay above normal.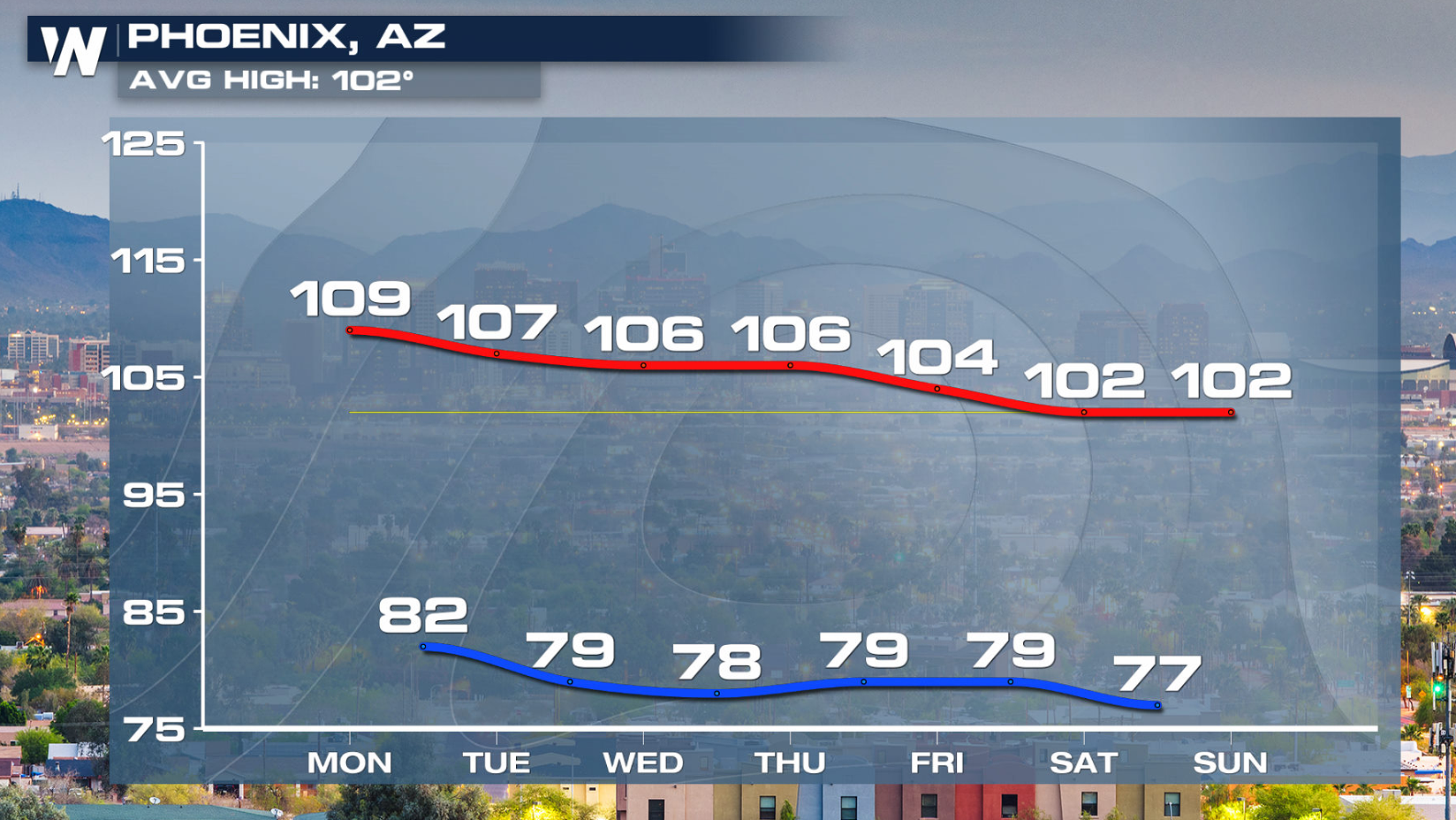 Stay tuned to the record heat for the Southwest with WeatherNation during your Western Regional forecast :50 after the hour.