Summer's heat is hitting in full force across the South and Southwest, as temperatures soar through the 90s and into the triple digits today (Monday). A Heat Advisory continues into this evening across Texas and southeastern New Mexico. Near the Pecos and Rio Grande Rivers, the temp may climb to 115 with readings of 100 or higher in the rest of the advisory area.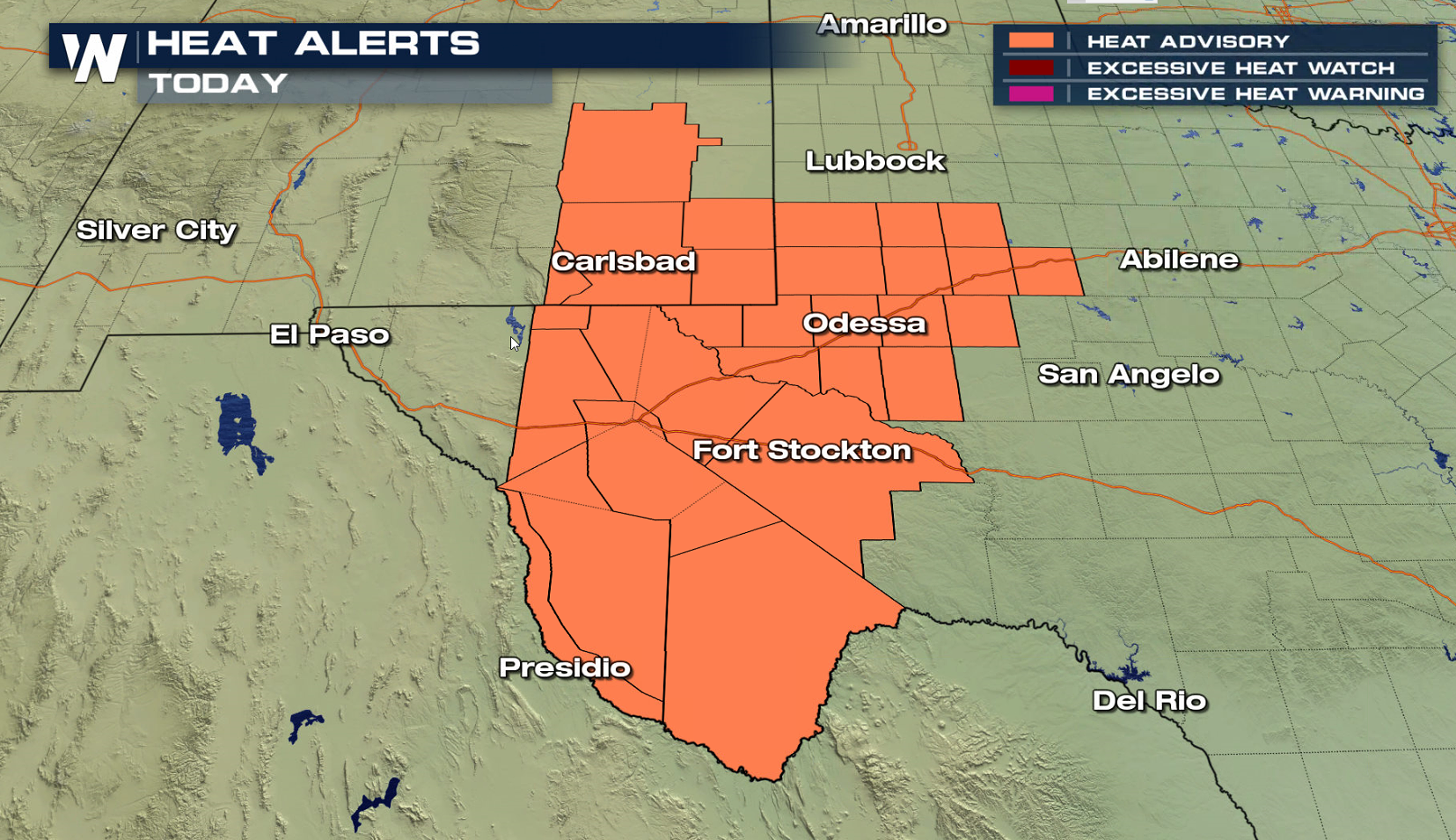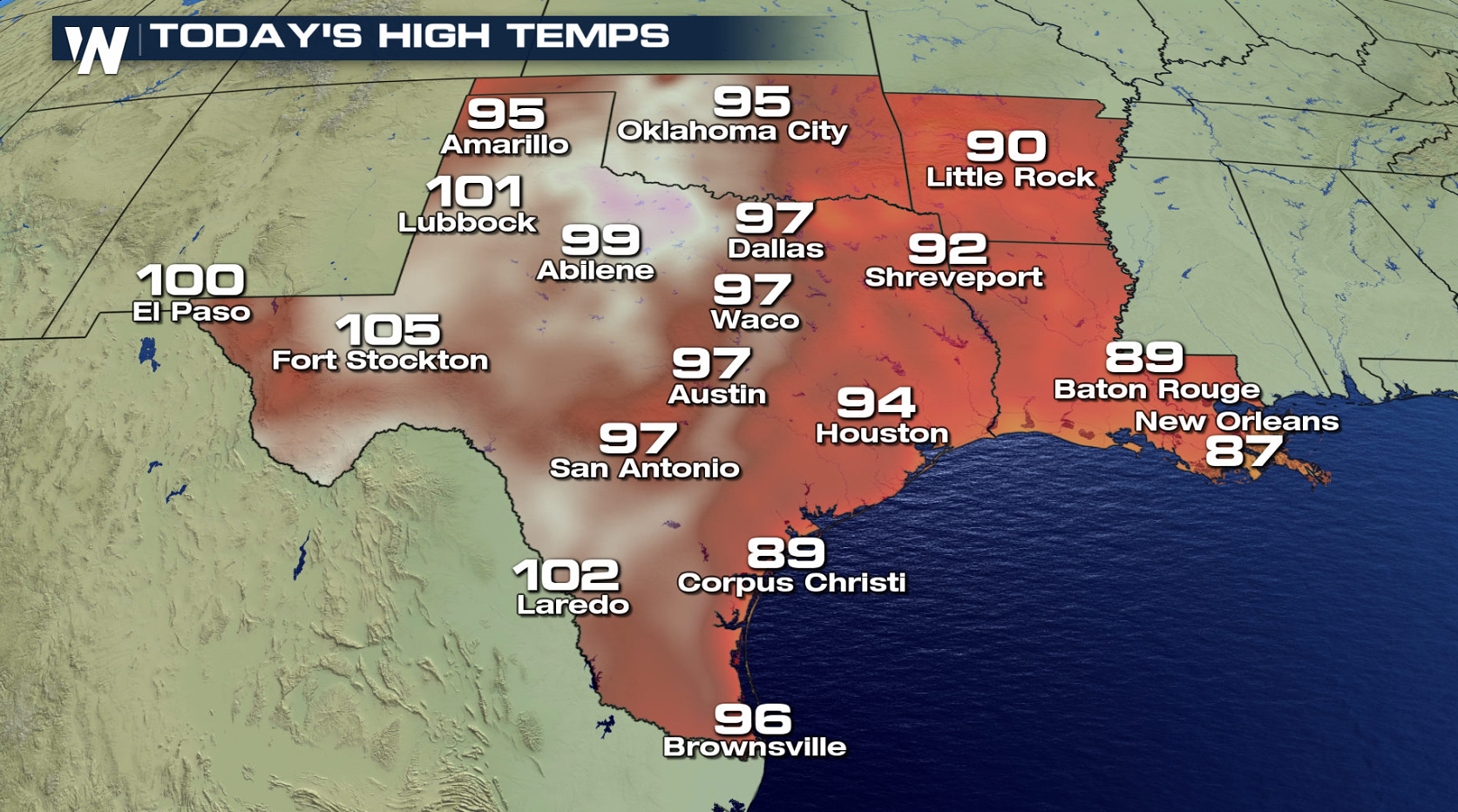 A Heat Advisory means that a period of hot temperatures is expected. The combination of the heat and high humidity will create a situation in which heat illnesses are possible. Drink plenty of fluids, stay in an air-conditioned room, avoid long periods outside in the sun, and check up on relatives and neighbors. Temperatures on Tuesday will be slightly lower, with several 90s and a few areas reaching above the century point. https://twitter.com/NWSMidland/status/1006159223795920896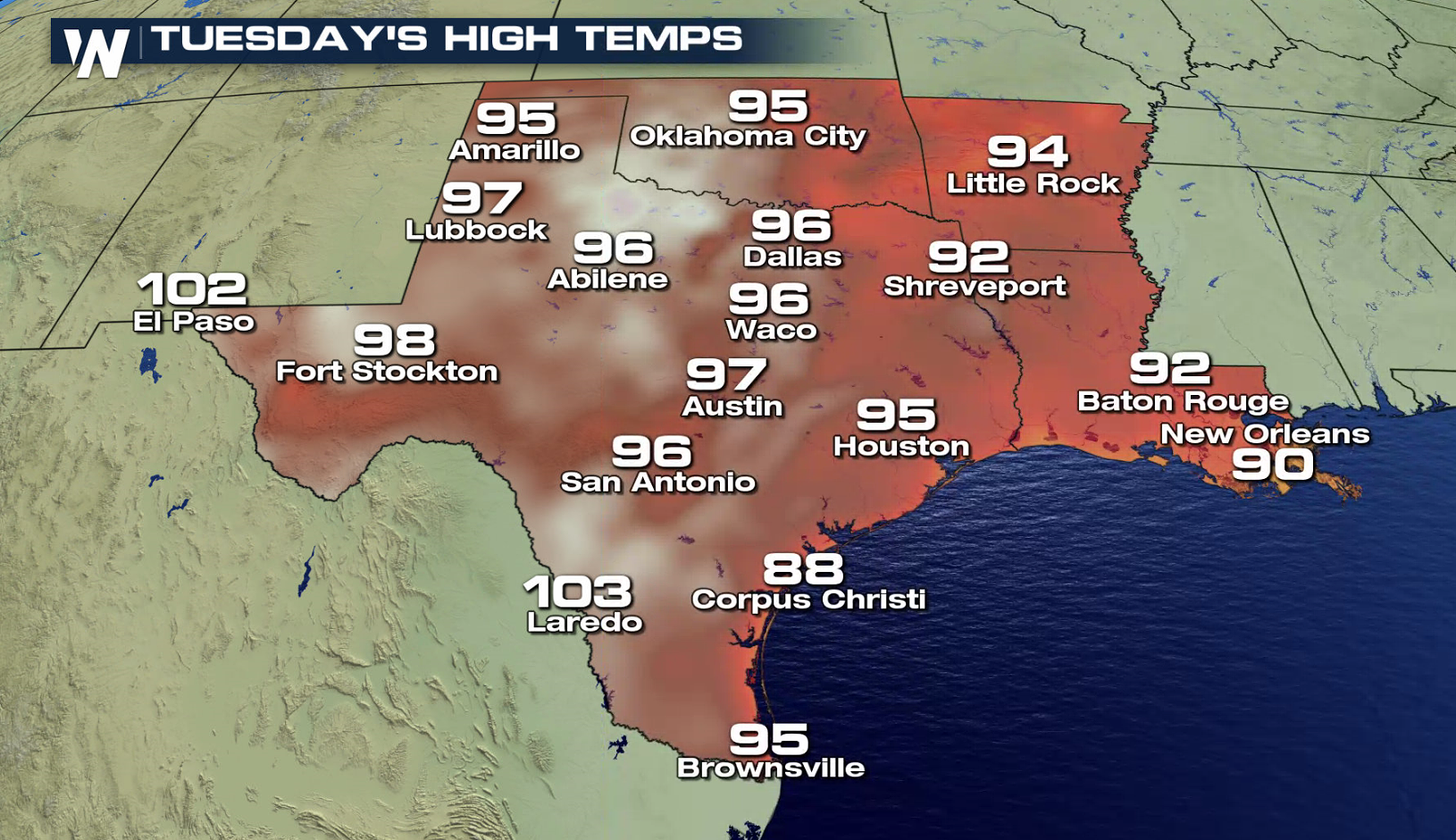 In the Southwest, the desert furnace will be on high the next few days. An Excessive Heat Watch is in affect from Las Vegas southward along the Colorado River into Death Valley. Watches have also been issued around Phoenix.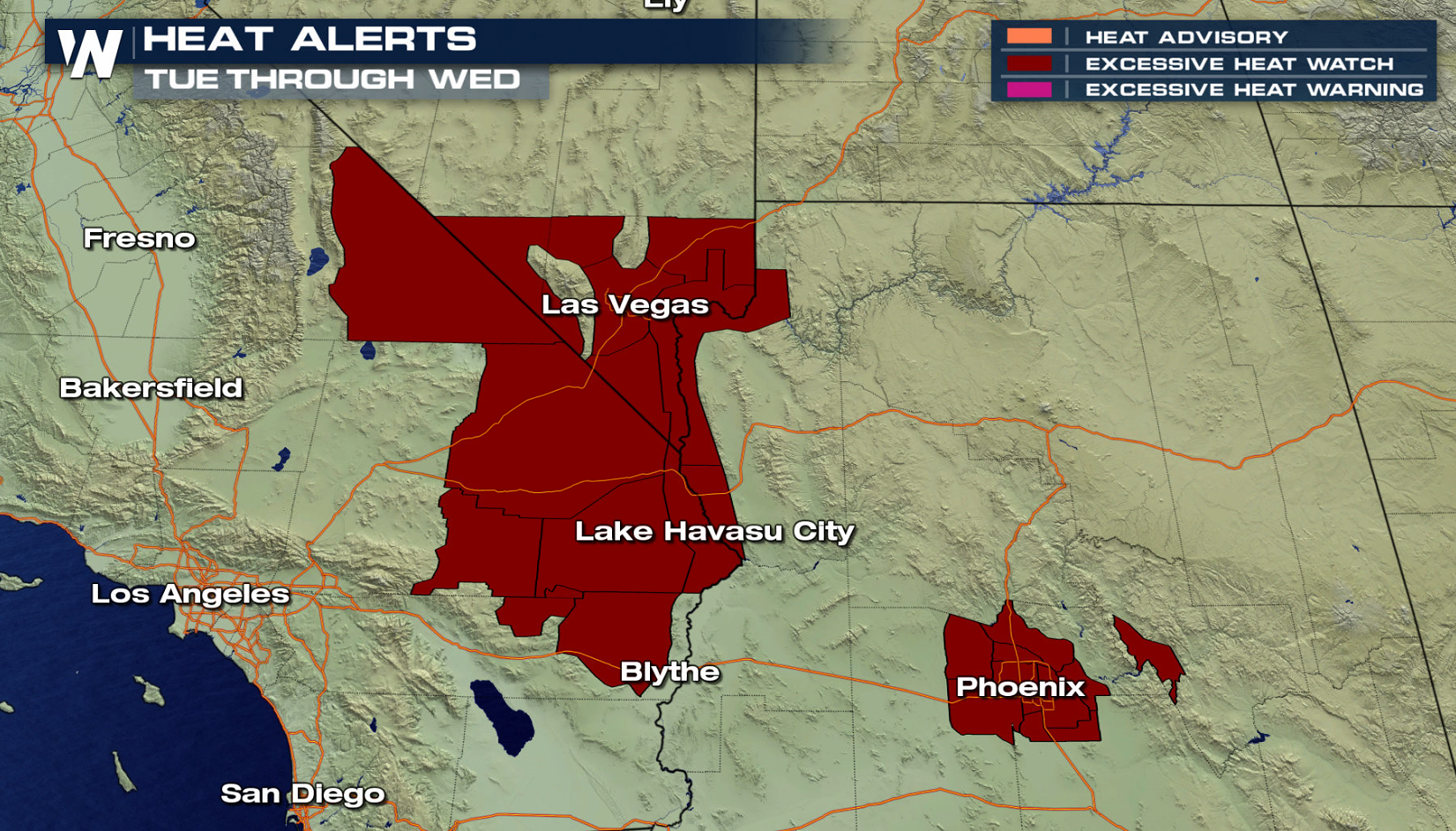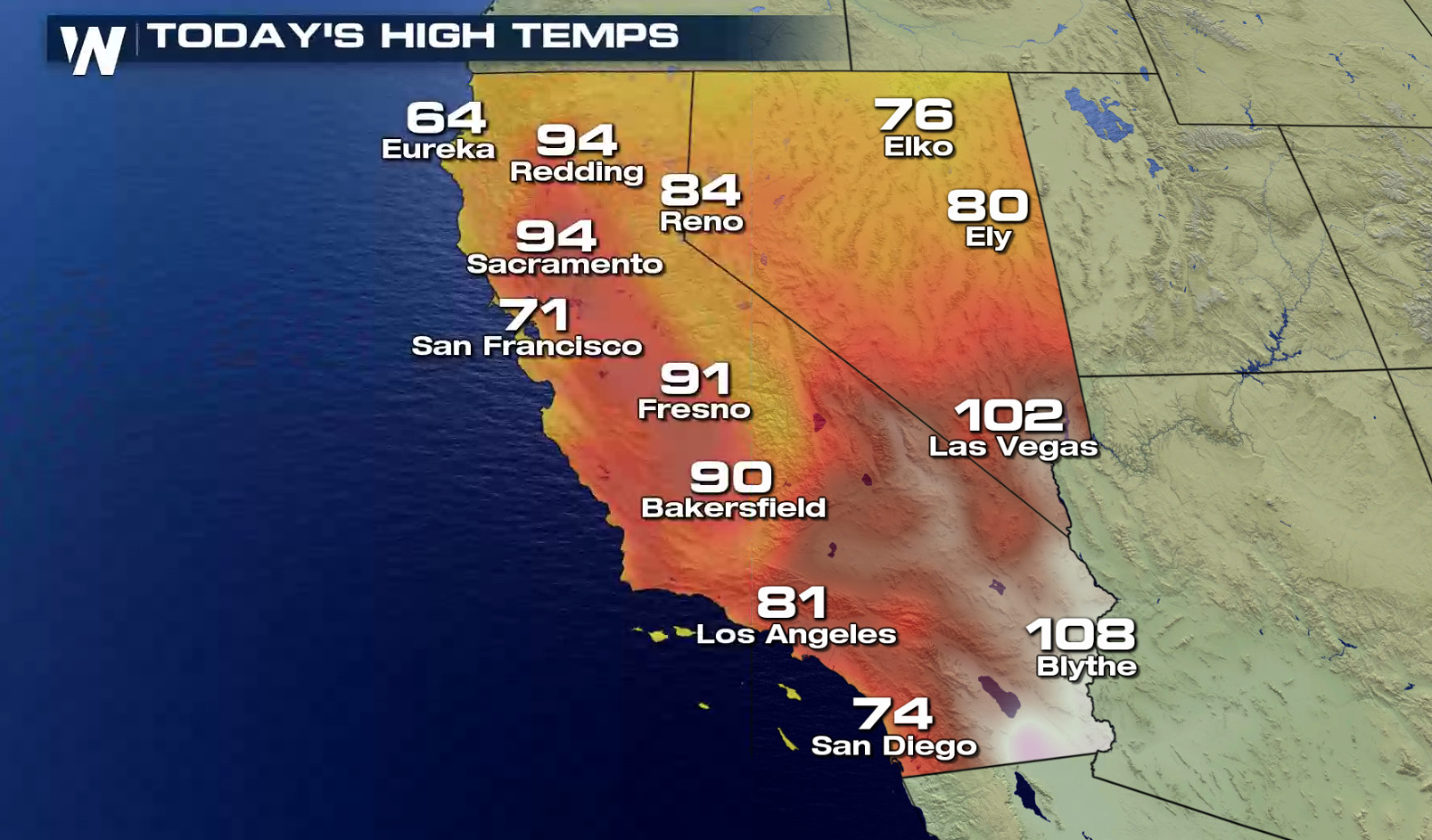 Triple digit readings will be found throughout the area today (Monday), with the mercury climbing higher for Tuesday and Wednesday. In Death Valley, the thermometer may reach to 120. Heat related illnesses such as heat exhaustion and heat stroke will be possible. People most vulnerable include those who are spending lots of time outdoors, those who do not have air conditioning, young children, the elderly, and those with chronic ailments.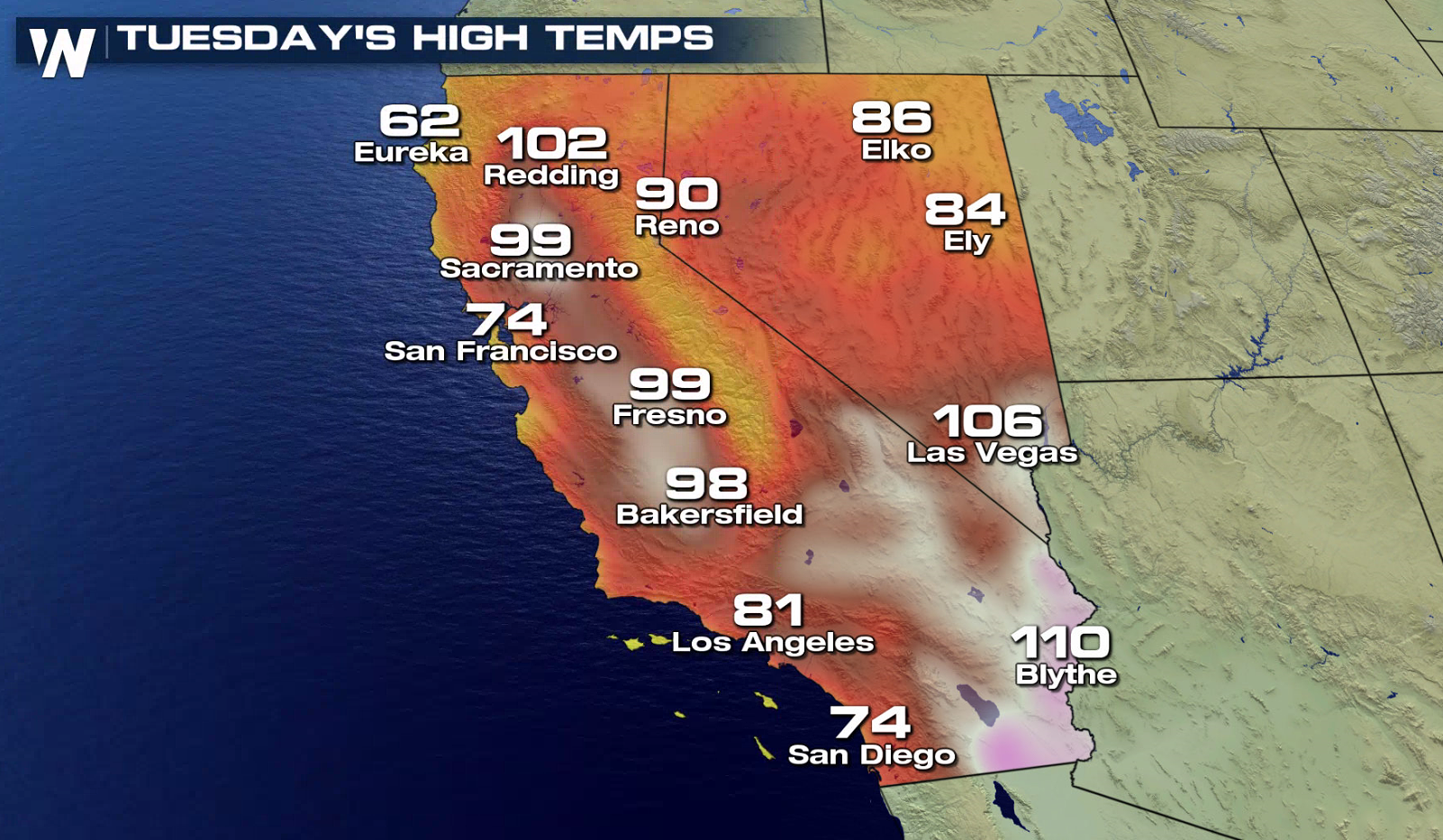 Wednesday won't feel much different. More triple digit heat, with many areas above 110. Morning lows may only fall into the 80s. Recognize the signs and symptoms of heat illness. Early symptoms include things such as headache, thirst, and muscle cramps. Serious symptoms include weakness, skin that is cool to the touch, fast but weak pulse, nausea, and fainting. Severe symptoms include hot and red dry skin, fast and strong pulse, sweating that has stopped, and unconsciousness. Untreated heat illness can lead to fatal heat stroke.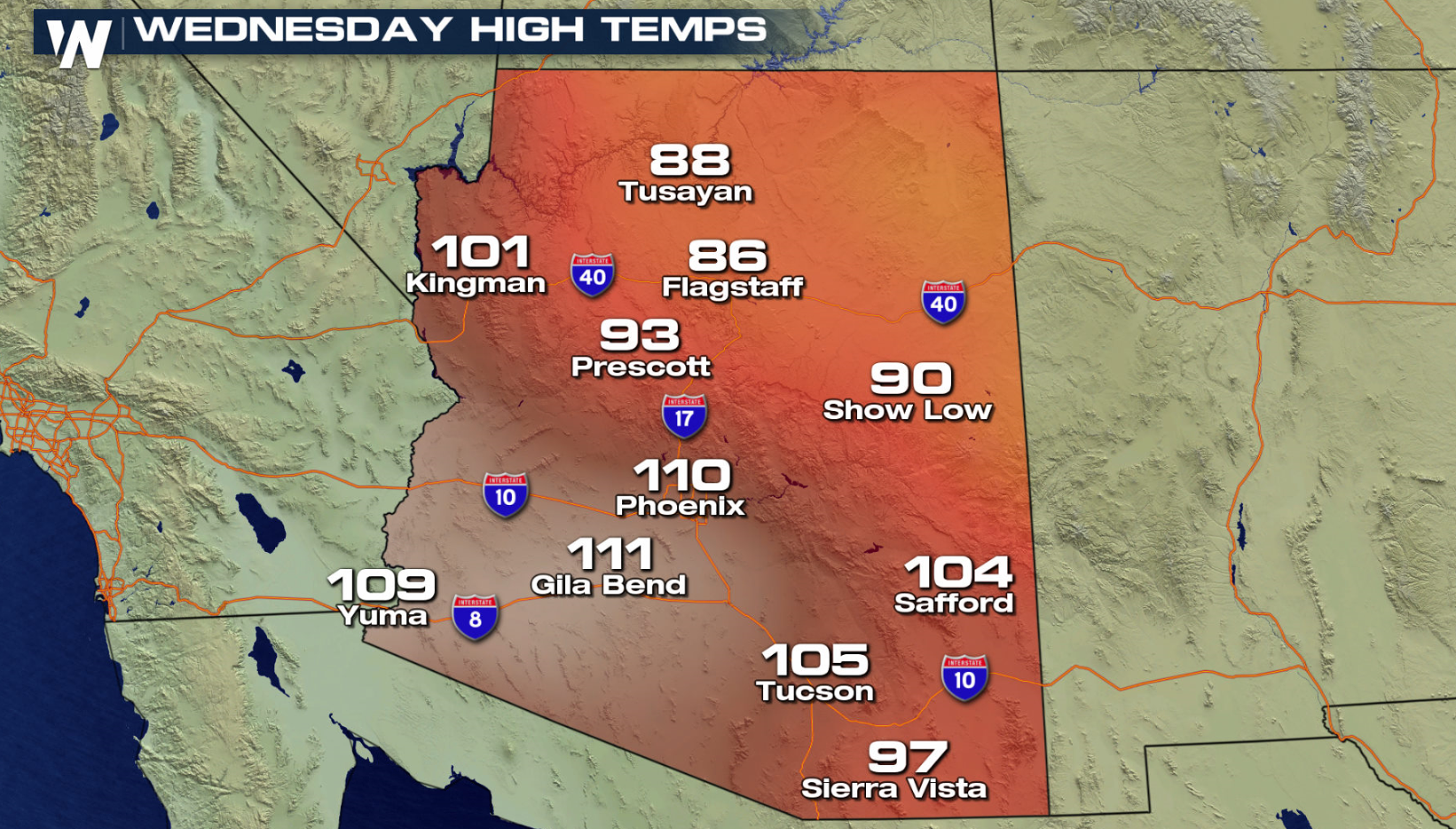 For WeatherNation: Meteorologist Mace Michaels