Flooding rain and cooler weather has dominated the weather picture across much of the central U.S. this week. That looks likely to change dramatically next week.
The Climate Prediction Center (CPC)
is forecasting a significant push of hotter air into much of the central United States for next week, with temperatures that could approach record levels for the first week of June. The first map below shows the end of the upcoming weekend and early next week outlook, while the second map shows all of next week. Both maps indicate a strong probability of much warmer-than-average weather, again, starting this weekend.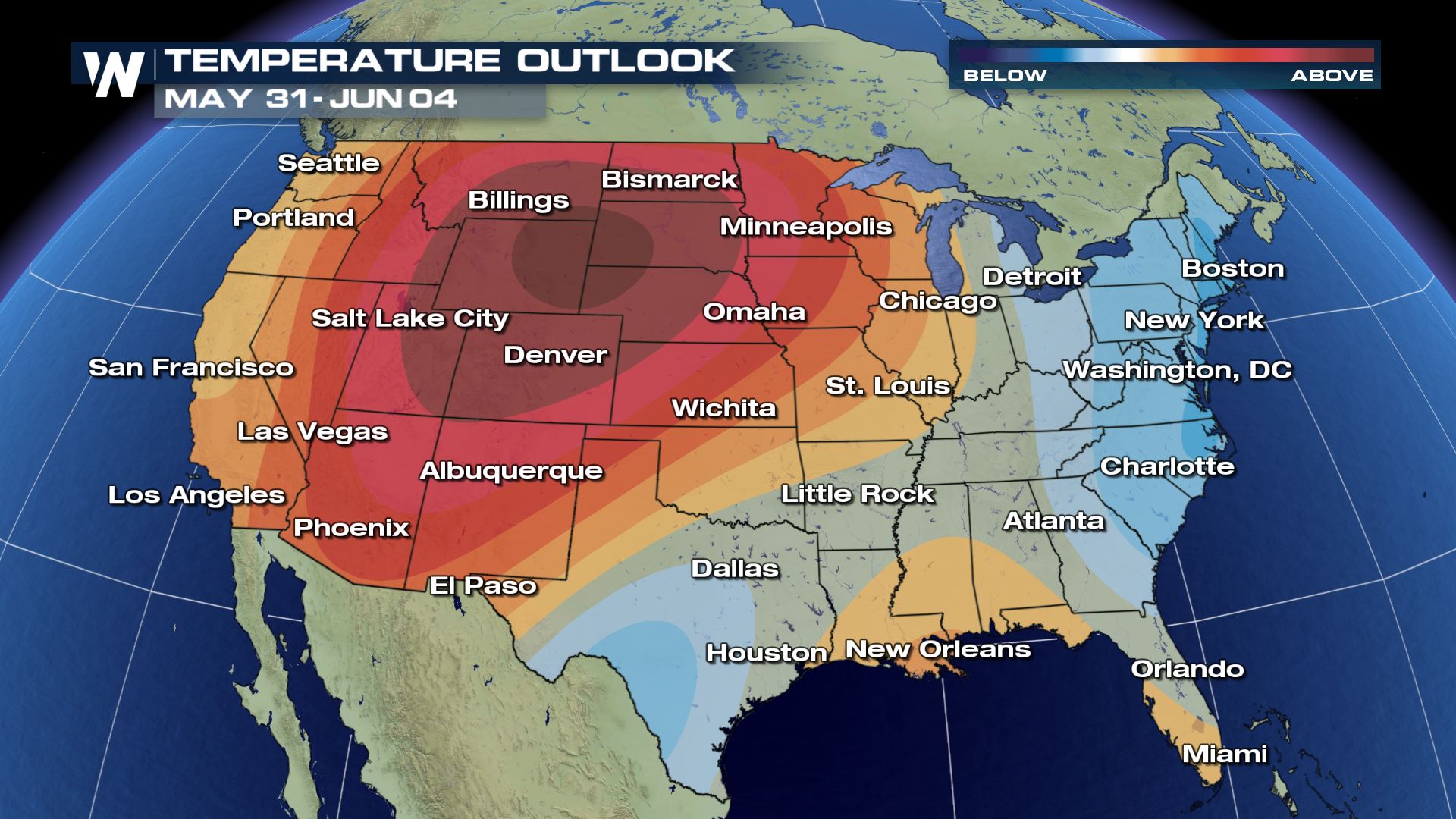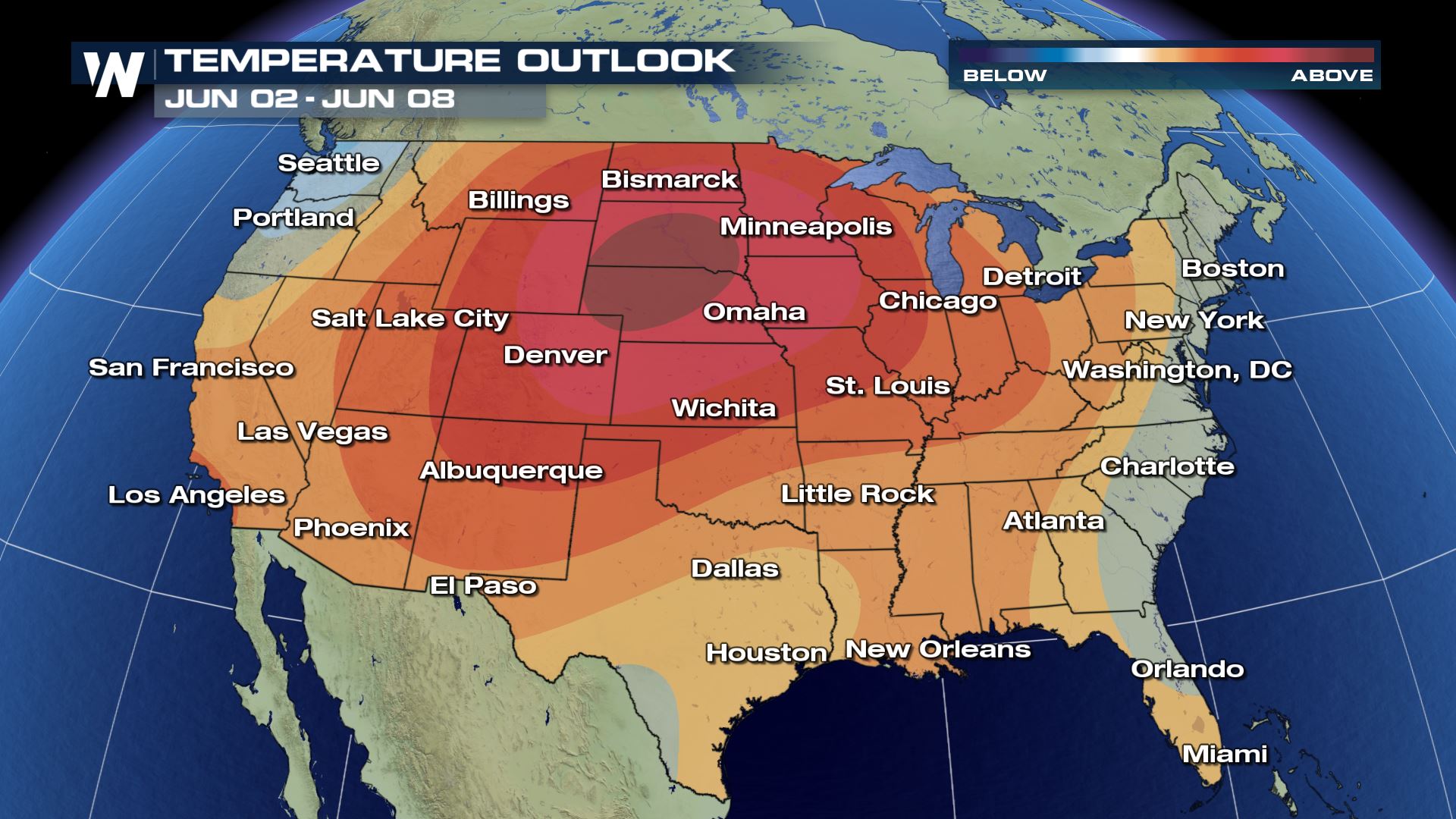 The heat, for now, has mainly been suppressed
over the southwestern U.S.
, where record heat and searing temperatures have been the story there for much of May so far. Los Angeles, California is running more than four degrees above average so far this month, and Phoenix, Arizona is running more than three degrees above the norm so far this May. A big ridge of high pressure is expected to dominate the coast-to-coast weather pattern pattern for much of next week. That'll help sink the air and compress it, warming it and drying it. In other words, a drier, warmer pattern is usually in store when a ridge is overhead, and that looks to be the case next week. This should also help suppress severe storm chances next week as well - which is extra good news considering late May and early June are still considered to be in the peak of severe thunderstorm season. Meanwhile, on the precipitation side of things, a needed breather from
all of the heavy rain from this week
looks likely as well. A drier forecast for this weekend through next week looks to be in store for much of the eastern two-thirds of the country. On the flip side, the western third of the country, which continues to be mired in drought, looks to be wetter than average next week. It could be exactly what the doctor ordered for the parched West Coast.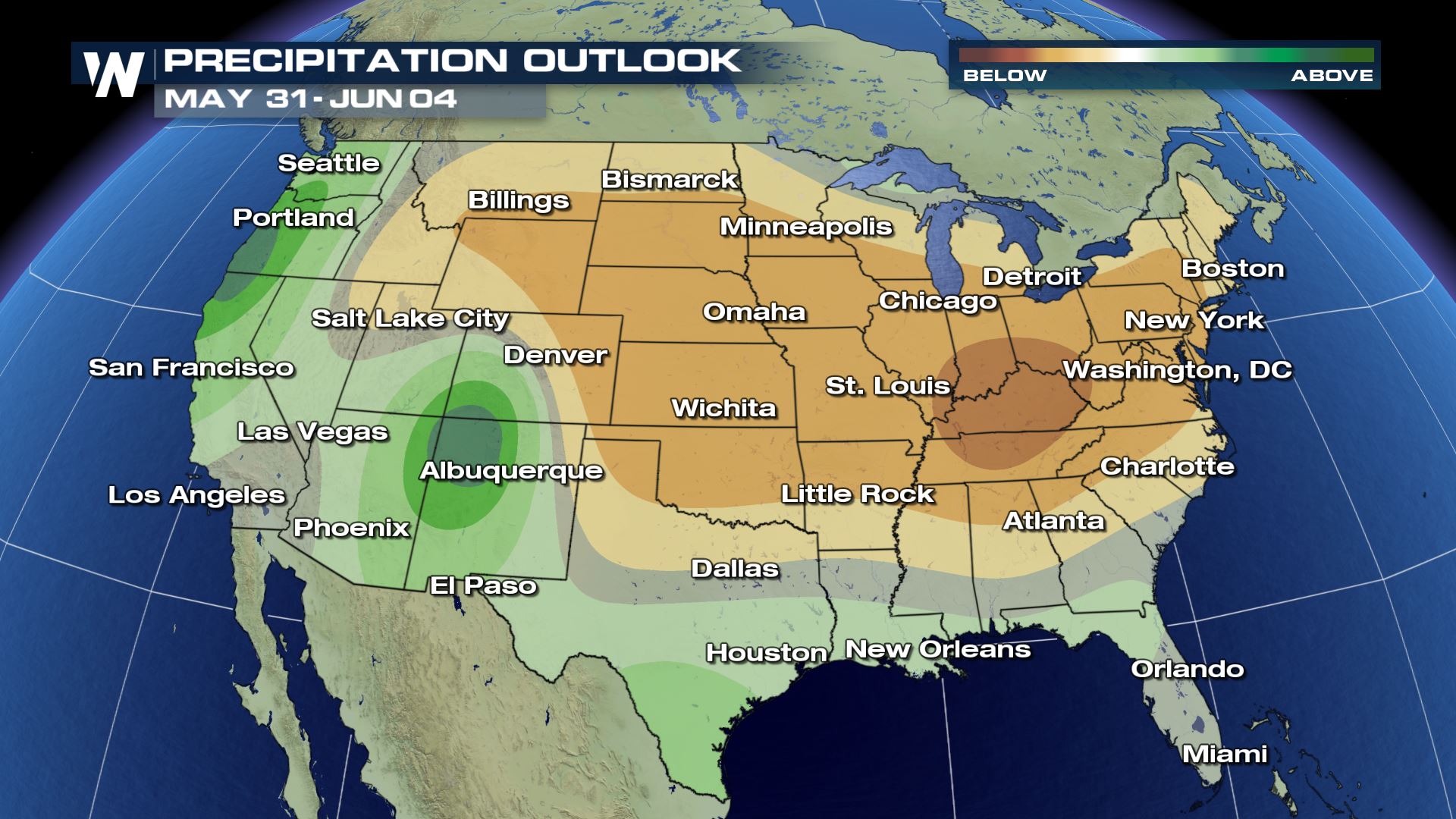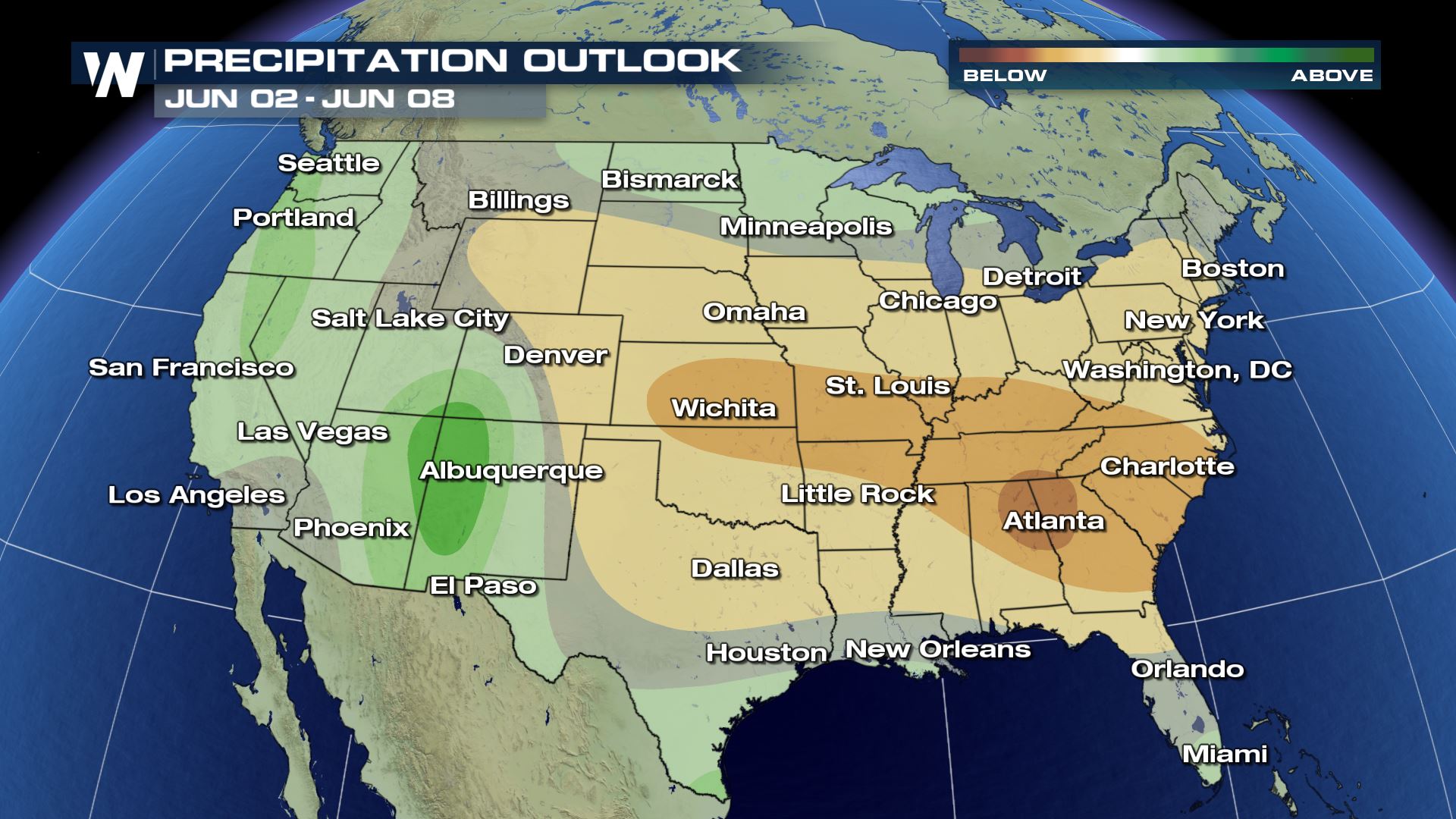 Stay with WeatherNation for the latest on this possible lower 48 heat wave to start June.