Phoenix, Arizona is known for its blazing 100°+ heat during the summer. But early May is a bit, well, early for the kind of heat that the Valley of the Sun saw on Sunday. Phoenix set a record high on Sunday, with temperatures soaring into the mid-100s. Through 1pm Phoenix time on Sunday afternoon, Sky Harbor Airport had warmed to 106°, breaking the old daily record of 105° from 1947. It's also the warmest reading so far in 2018 for Arizona's capital city.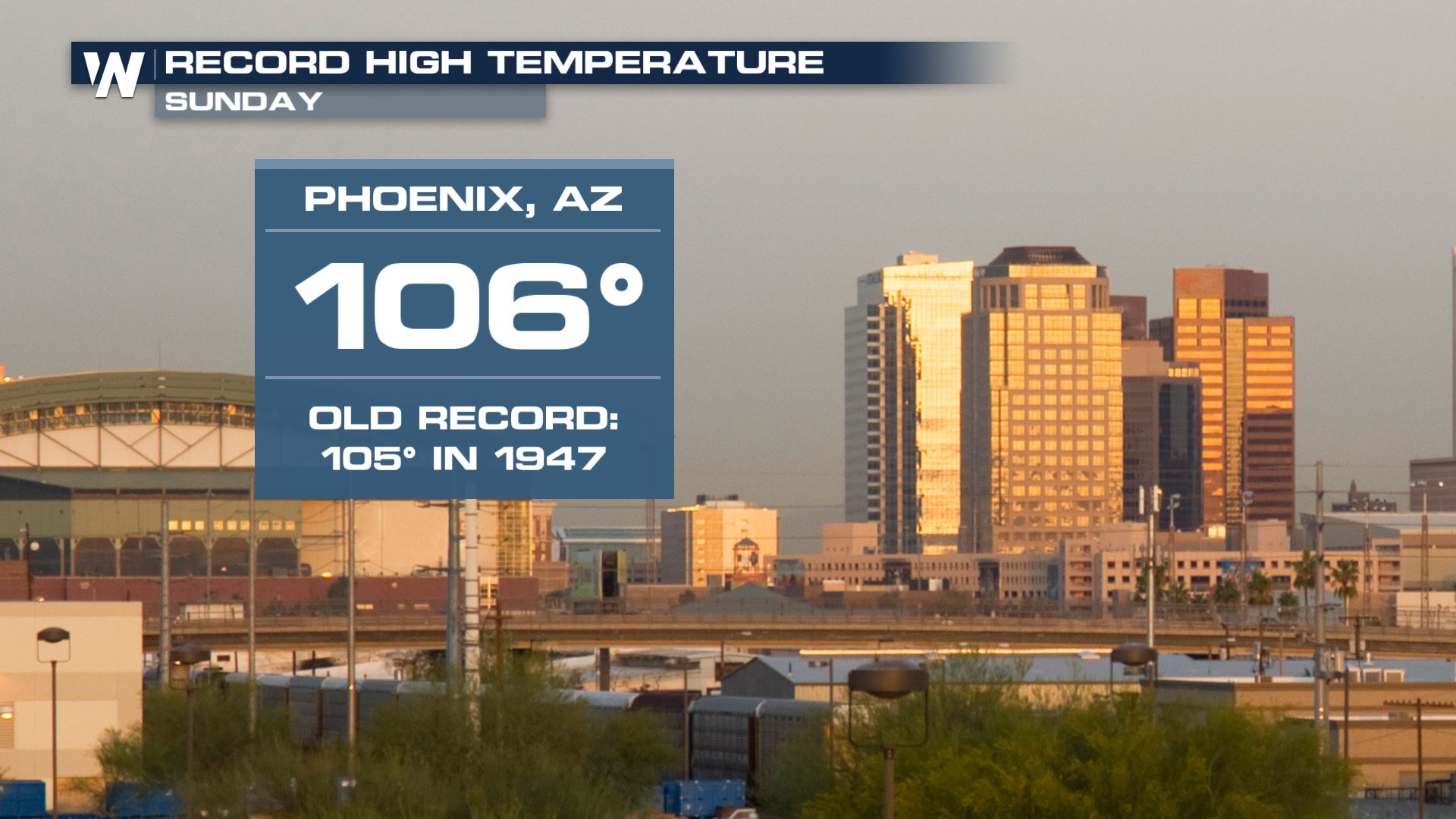 Sunday's 100°+ reading marks the fourth triple-digit temperature so far in 2018 for Phoenix, a remarkable feat for a city that averages its first 100° day on May 12th. And of course, the heat isn't going away anytime soon. The week ahead promises more near-record level high temperatures and it's probably also worth noting that Phoenix averages 110 days of 100°+ high temperatures per year. Hopefully you're near a
Phoenix-area pool
!
A big ridge of high pressure is steering , and allowing the sun to bake Arizona and much of the Four Corners states, along with California and Nevada, with well above-average temperatures for this time of year.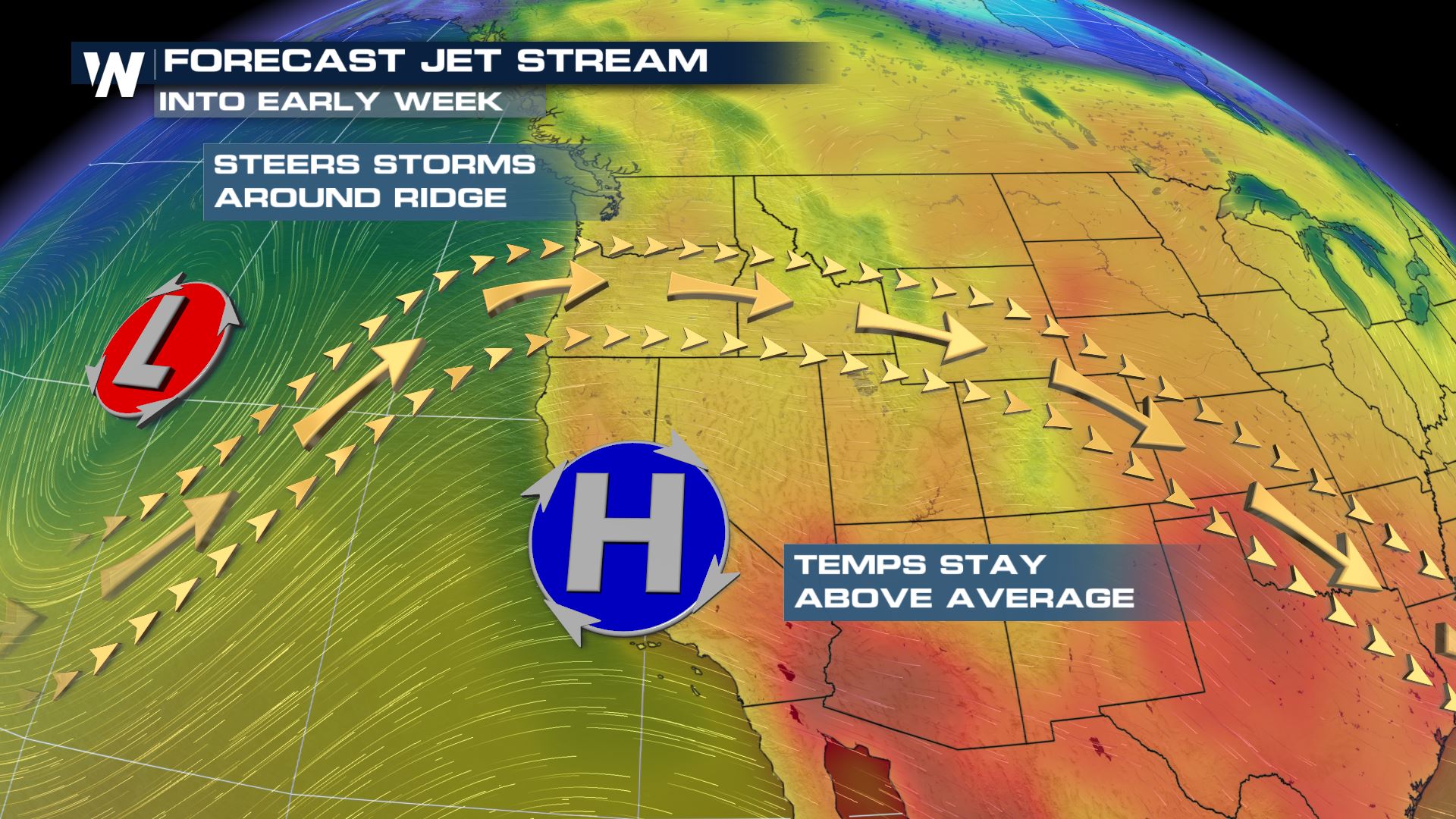 Stay with WeatherNation for the latest on the sizzling heat across the Southwest. For WeatherNation: Meteorologist Chris Bianchi