Waves of disorganized tropical moisture from the Atlantic Ocean and Gulf of Mexico are leading to rounds of heavy rain across south Florida, where there is the potential for isolated flooding. Rain totals as of Wednesday afternoon were already more than 4" in some places. These pockets of heavy rain will continue to move onshore with westerly winds coming from the tropics.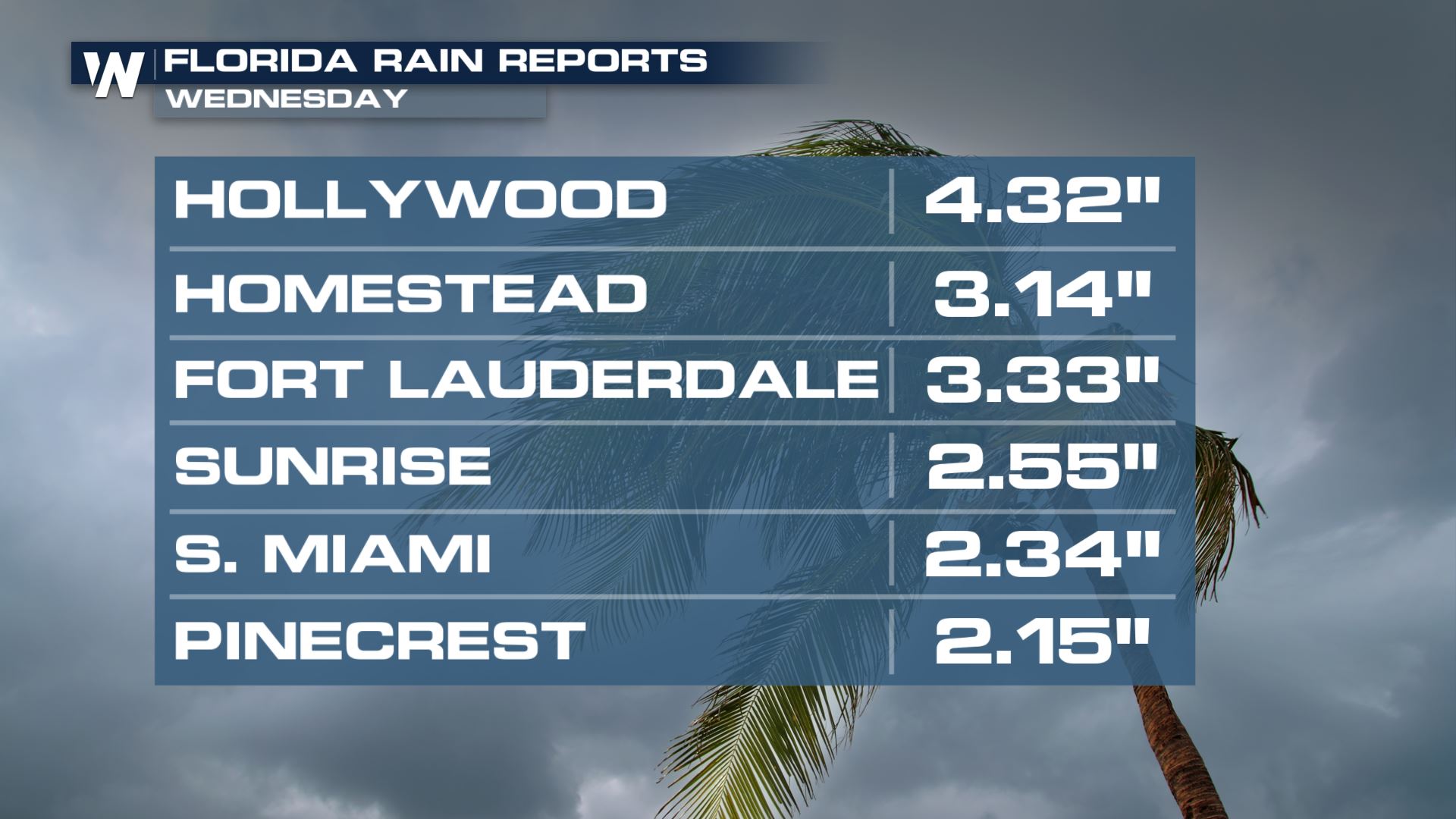 Some of our radar has estimated totals for the past couple of days are showing up to 8"-9" isolated totals.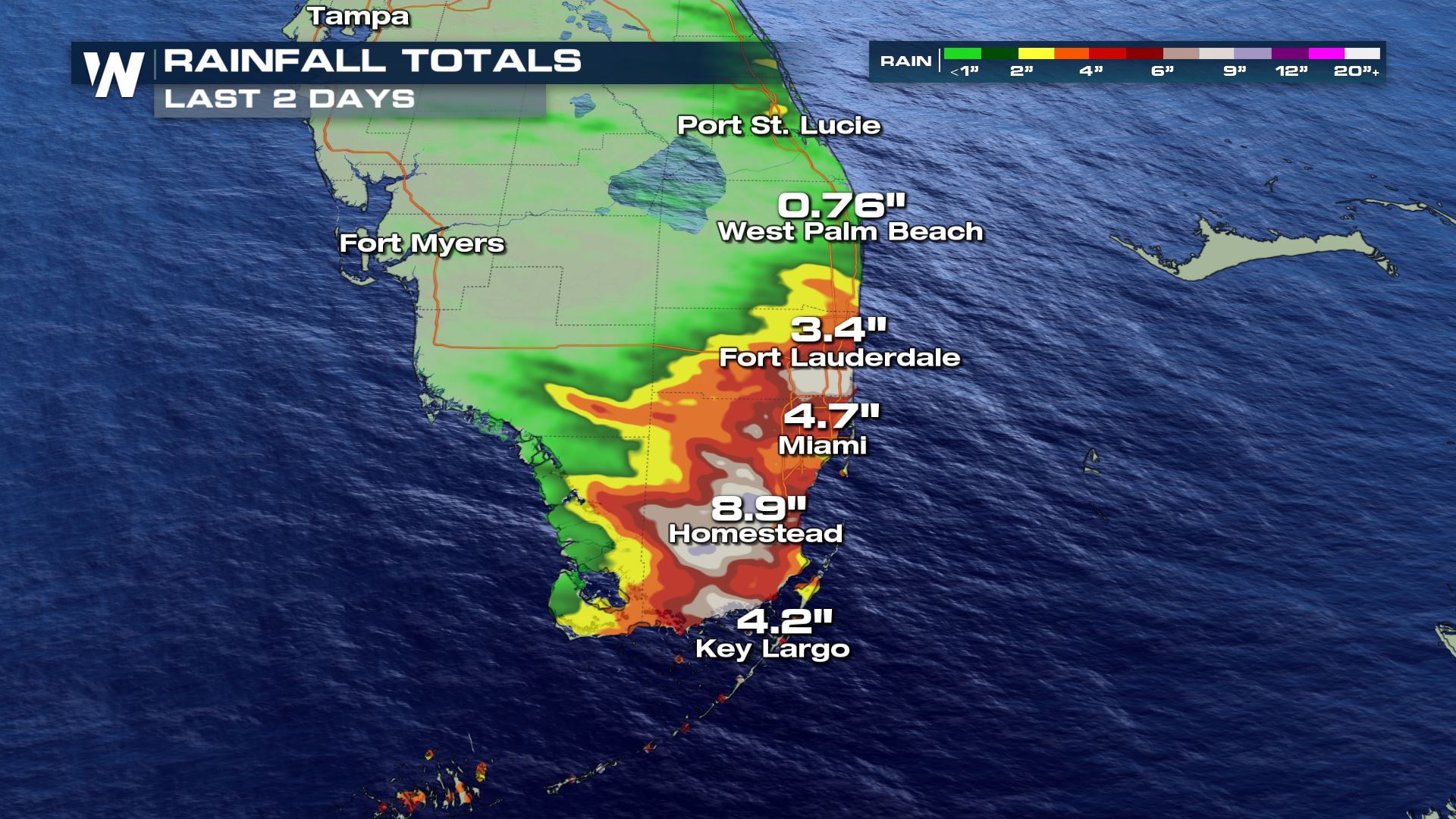 Areas from Fort Lauderdale to Miami and Homestead have the highest chance of isolated flooding. A flood watch is in place for Florida's southeast coast through Wednesday for 2-4" of rain with isolated totals as high as 6".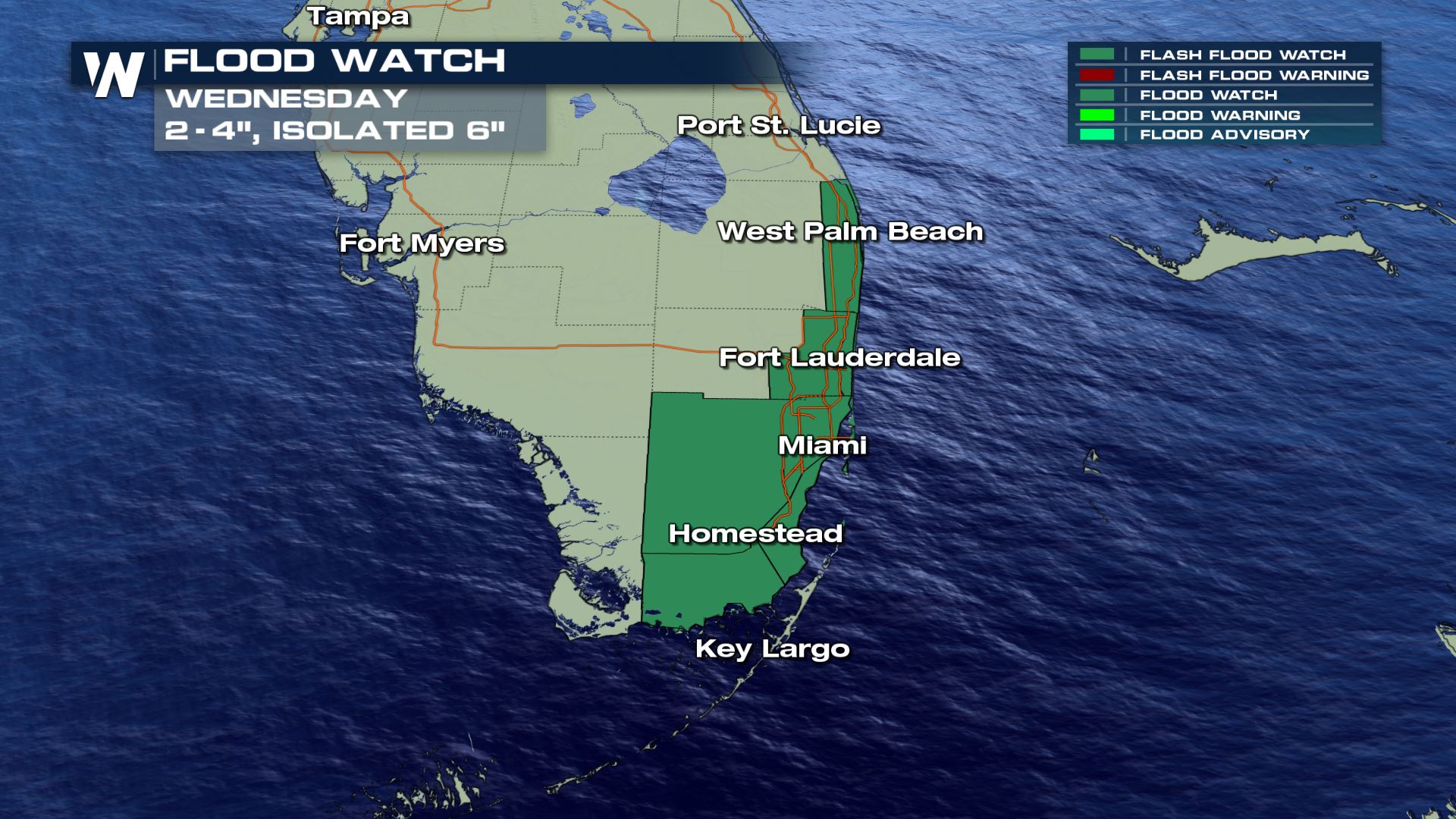 The Weather Prediction Center has also issued a slight (level 2 out of 4) risk for excessive rainfall as any additional rain this evening could result in flooding.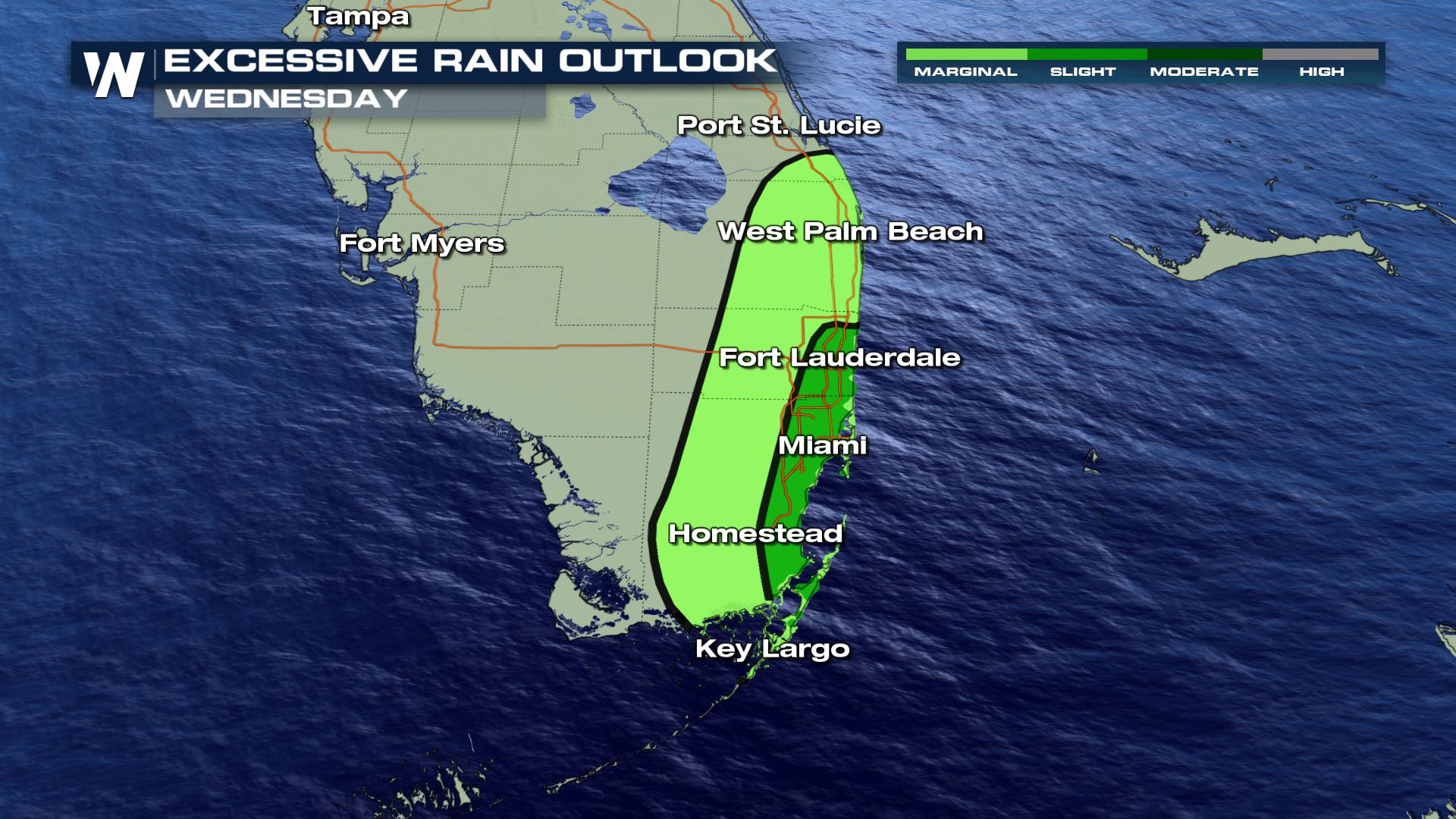 Rain should slowly spread south and taper down through the evening and overnight hours.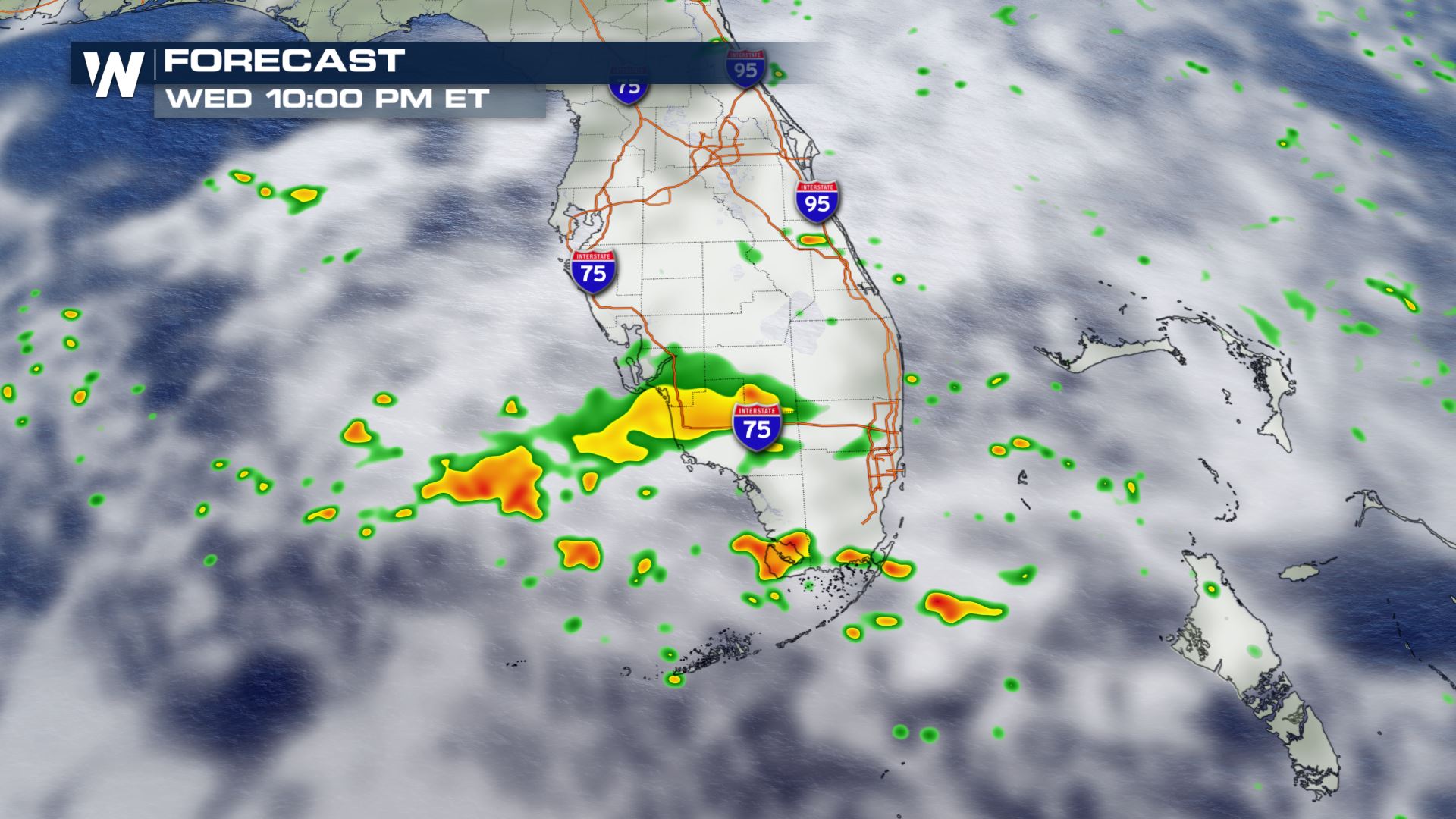 In addition to flooding from heavy rain, minor coastal flooding in low lying areas is possible through Thursday during high tide as water is pushed onshore. The rip current risk will be high during this time as well. For more be sure to tune into Weather Nation at 10 minutes past the hour for your Eastern Regional Forecast.