A storm system producing heavy rain in the West has been creating flooding and mudslides. California has been hit the hardest, as the rain has fallen over
burn scar areas from past wildfires
. Mudslides and flooding in those areas have taken lives, destroyed homes and
closed roads
. Record rainfall occurred in Las Vegas,
producing flooding
. https://www.youtube.com/watch?v=bbQdX6mzEmU
[Credit: Youtube/Craig Boyce via Storyful]
https://www.instagram.com/p/BdvNP52Hc8Y/
[Credit: Instagram/Erwin Hernandez/via Storyful]
https://www.instagram.com/p/BdvOoecFbSC/
[Las Vegas area. Credit: Instagram/willsnovred via Storyful]
Rainfall totals have reached above 3" in some areas, with additional rainfall likely tonight that could produce additional flooding problems. Flood alerts extend from Los Angeles to the foothills of the Sierra Nevada.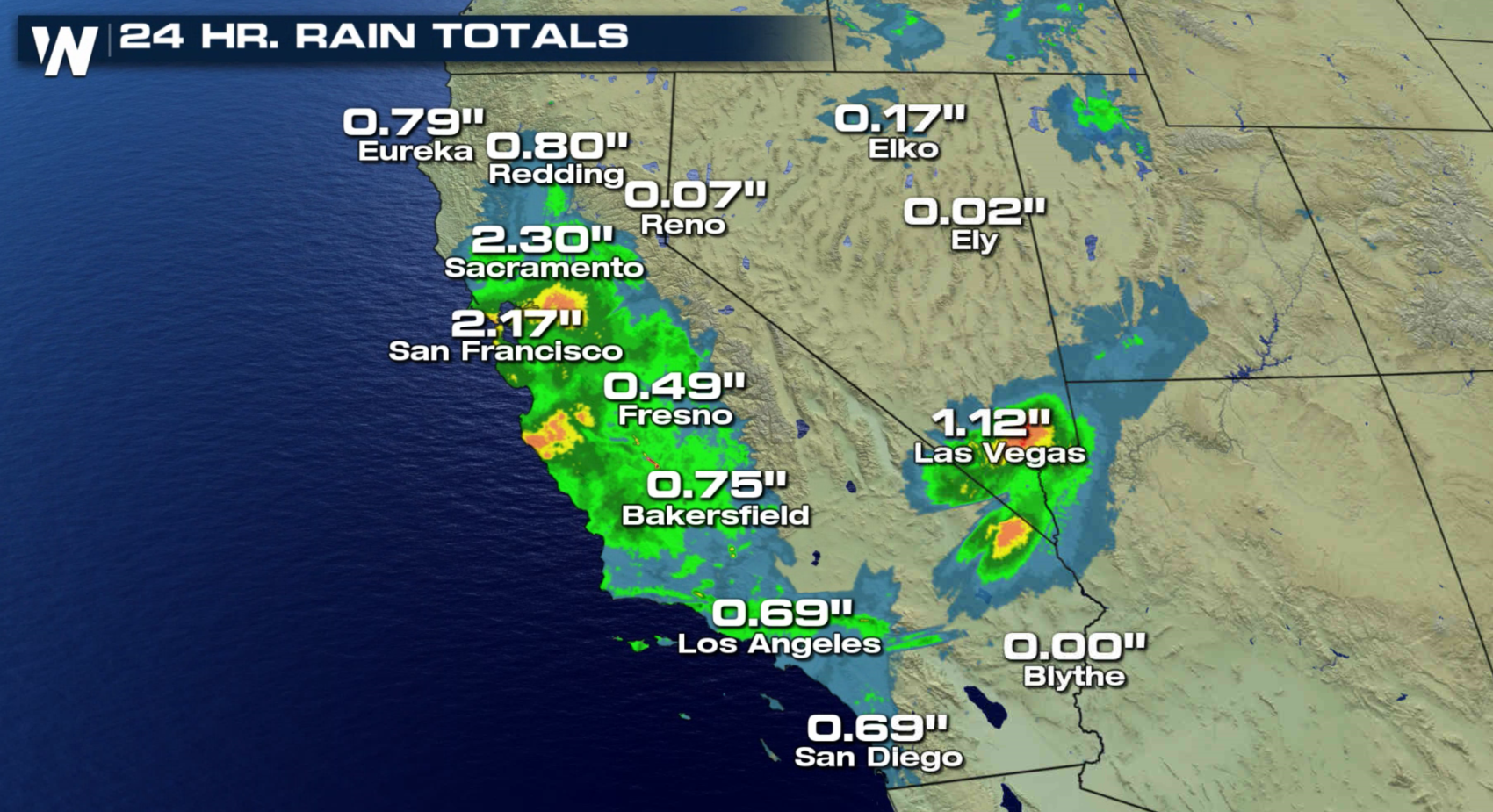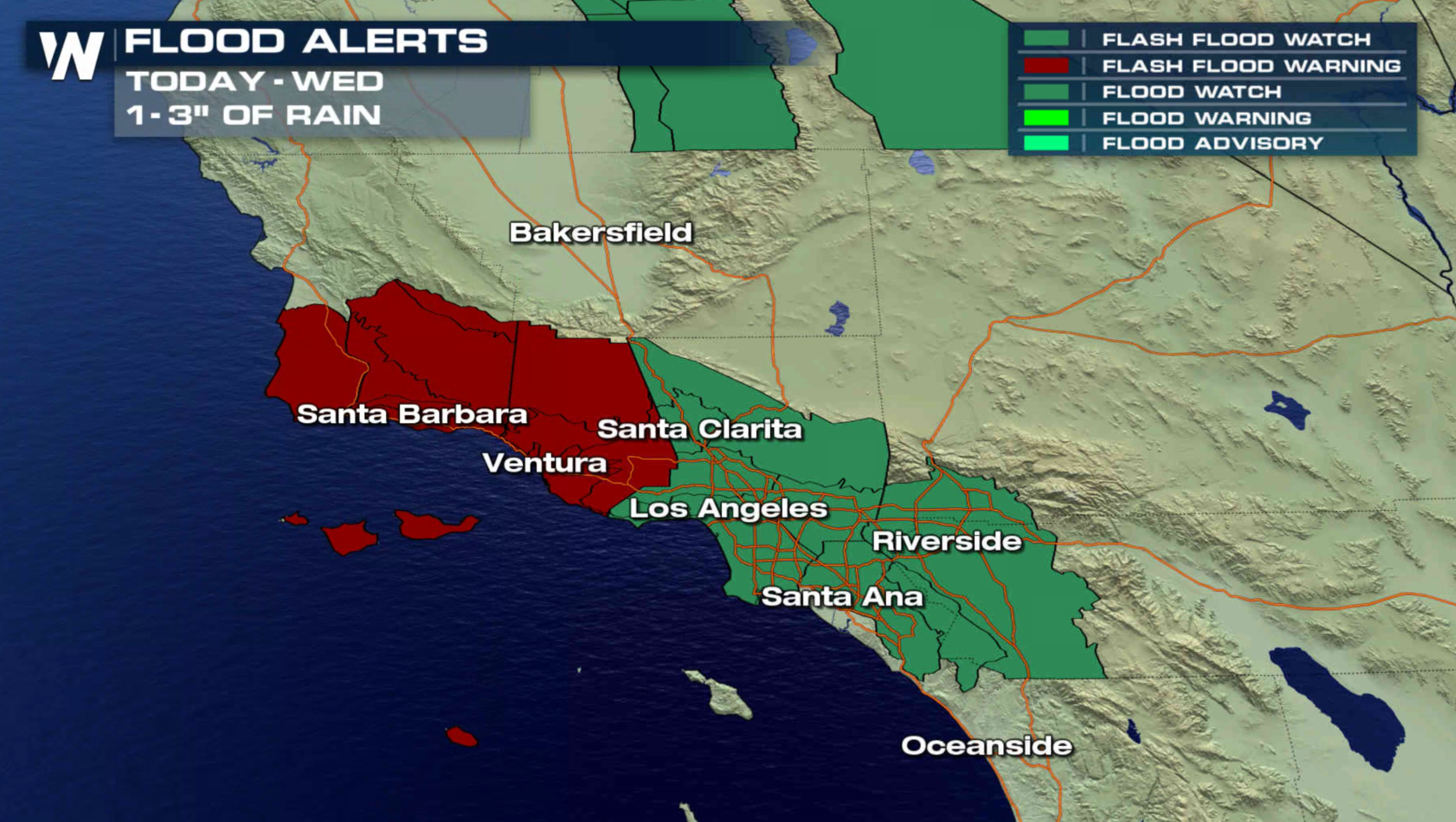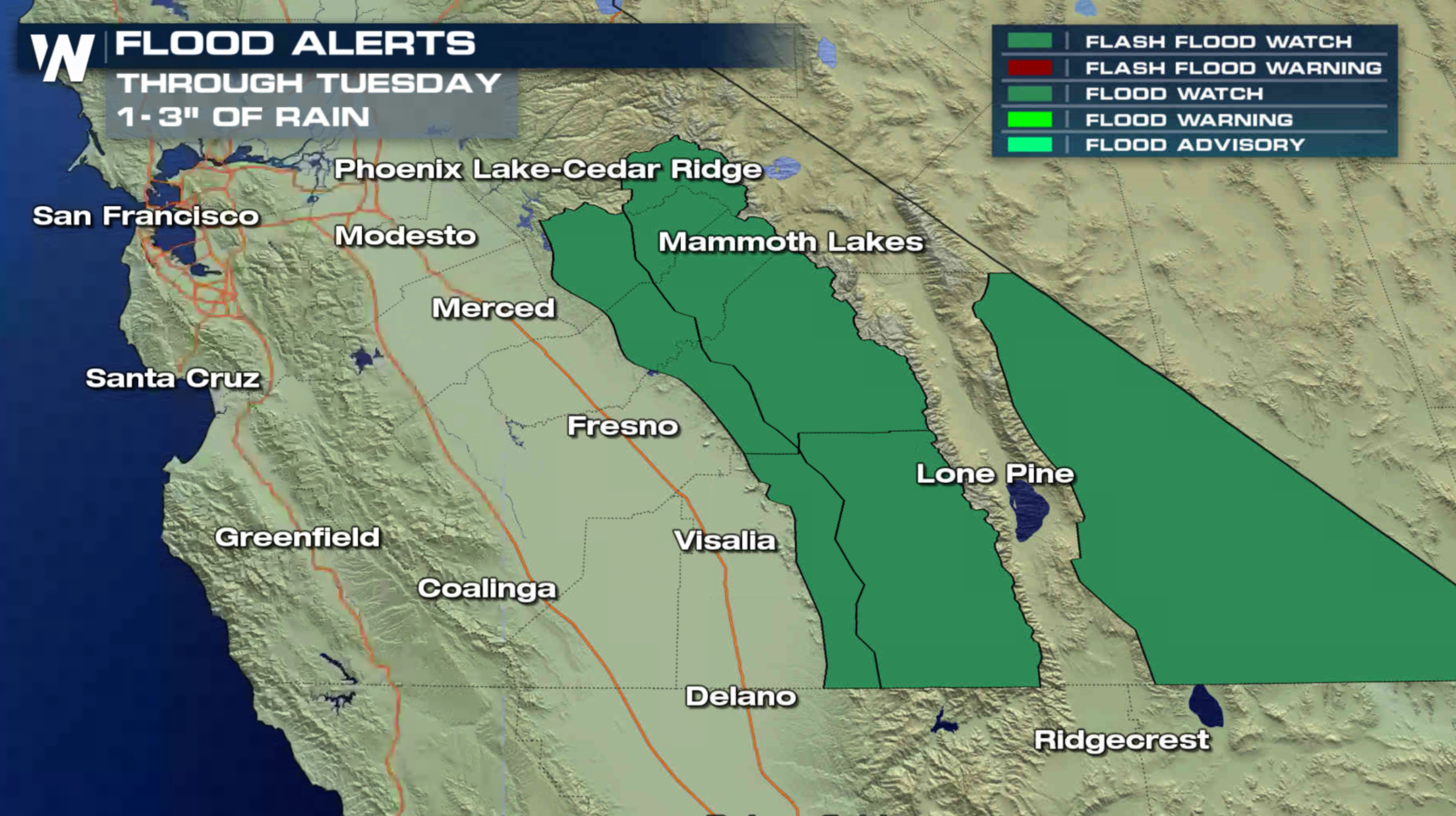 Snowfall totals have already reached above a foot in many of mountain ranges in the West. More is in the forecast, especially across the Wasatch, Rockies, Tetons, and Cascades. Winter weather alerts are widespread throughout the West in the high country.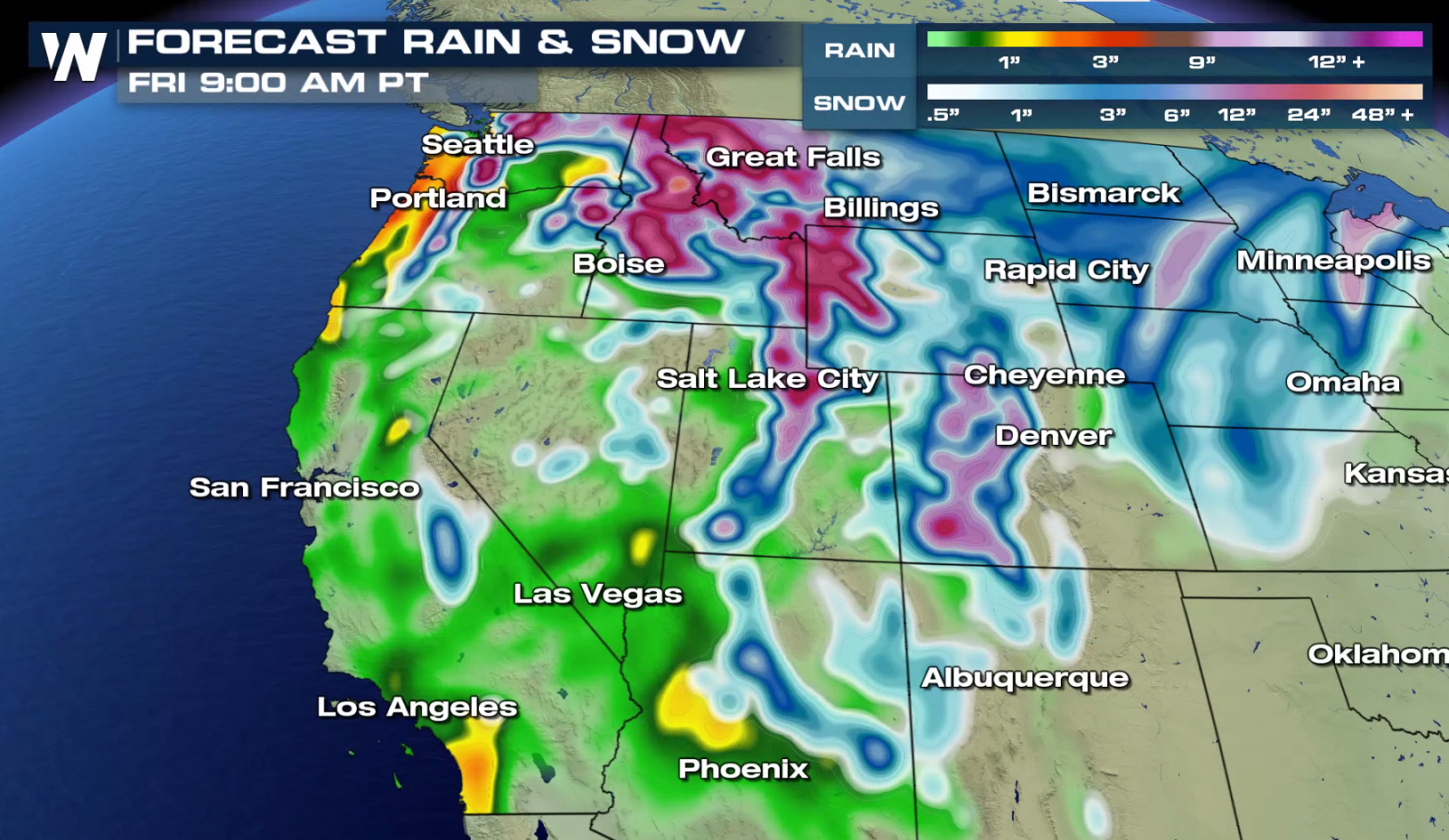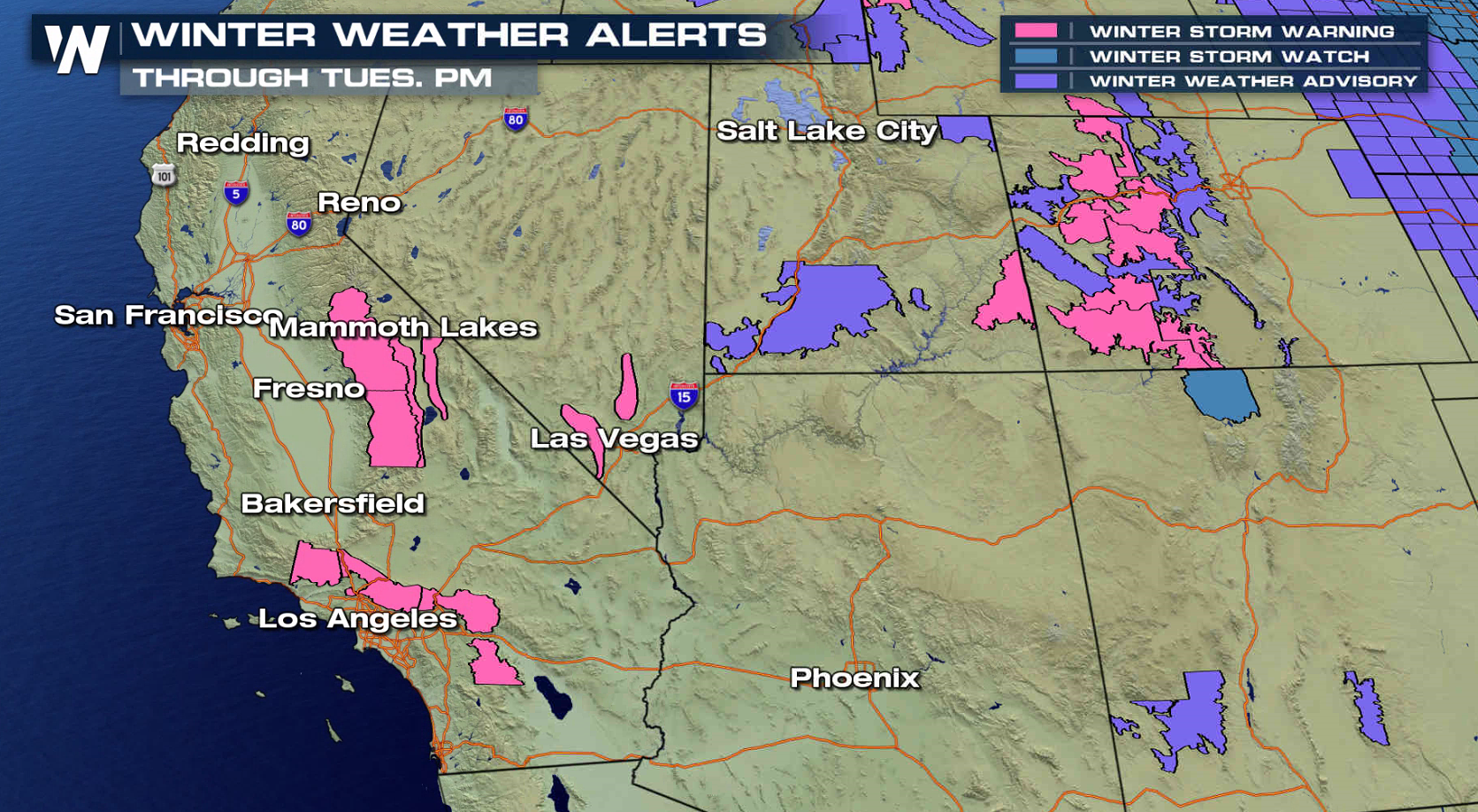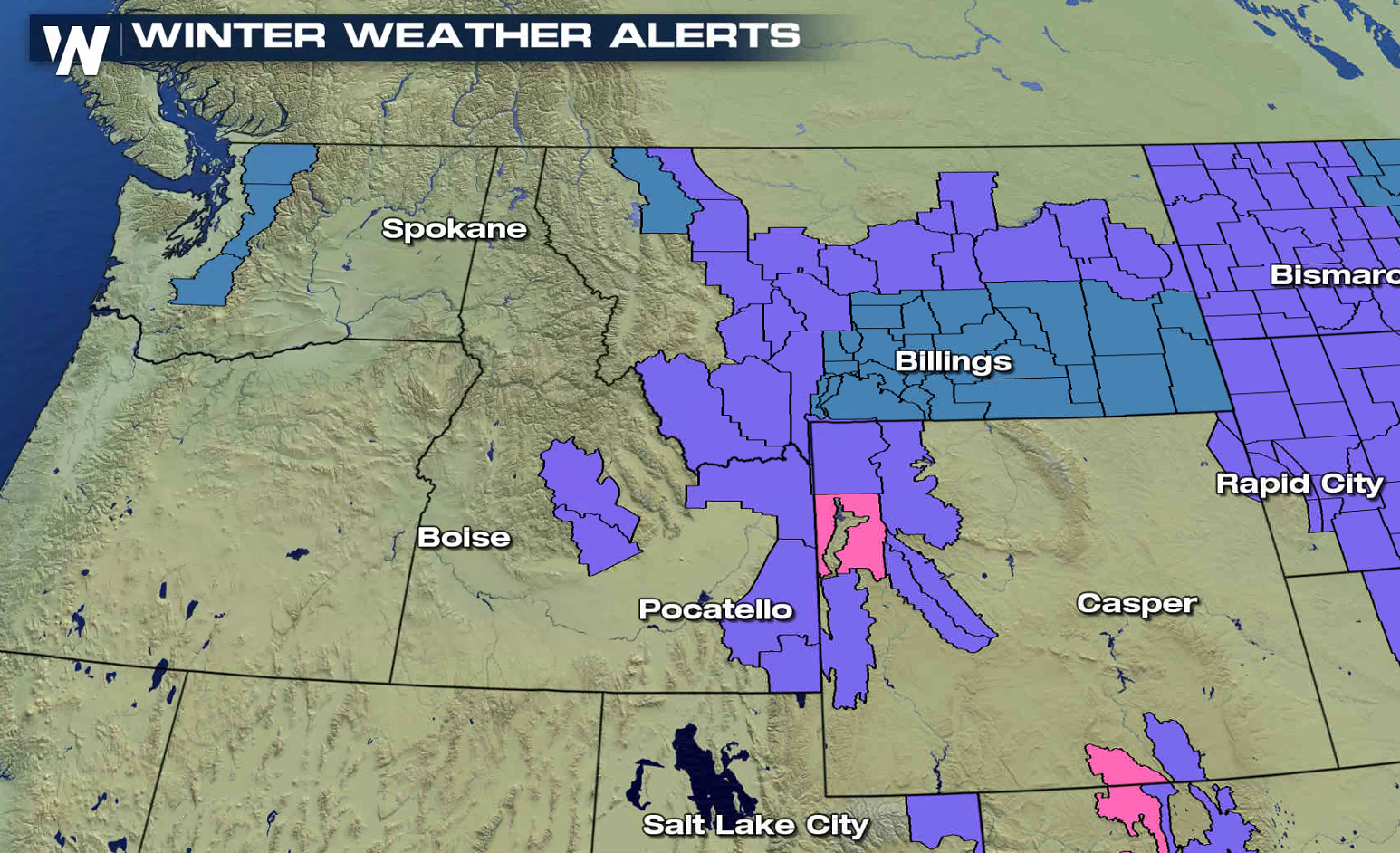 The first part of the storm system is weakening as it slowly moves eastward towards the Four Corners. Another wave of energy is moving southward from Canada. The two systems will likely phase into a larger low in the Plains Wednesday. As that occurs, moisture will gradually diminish in the West.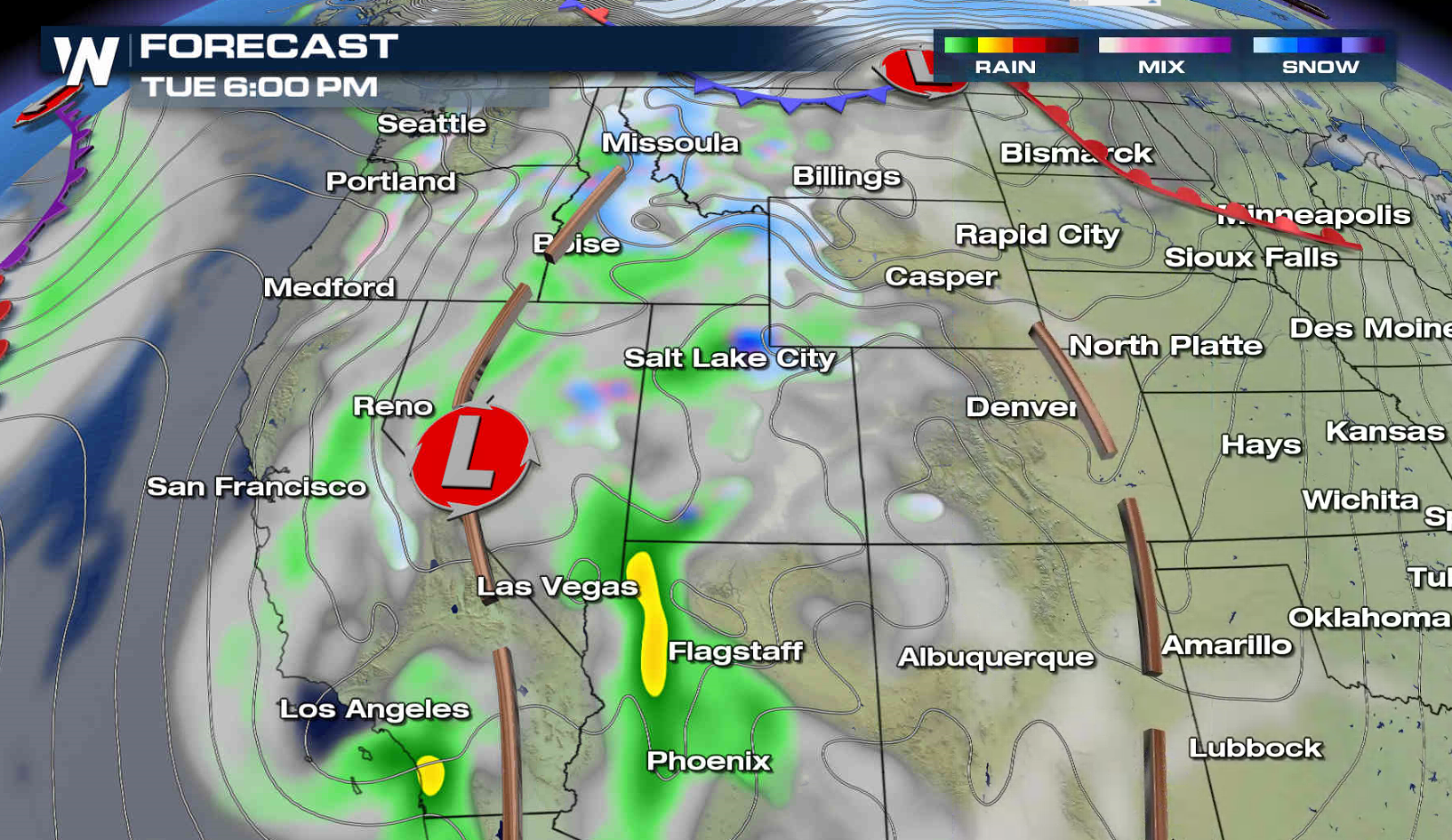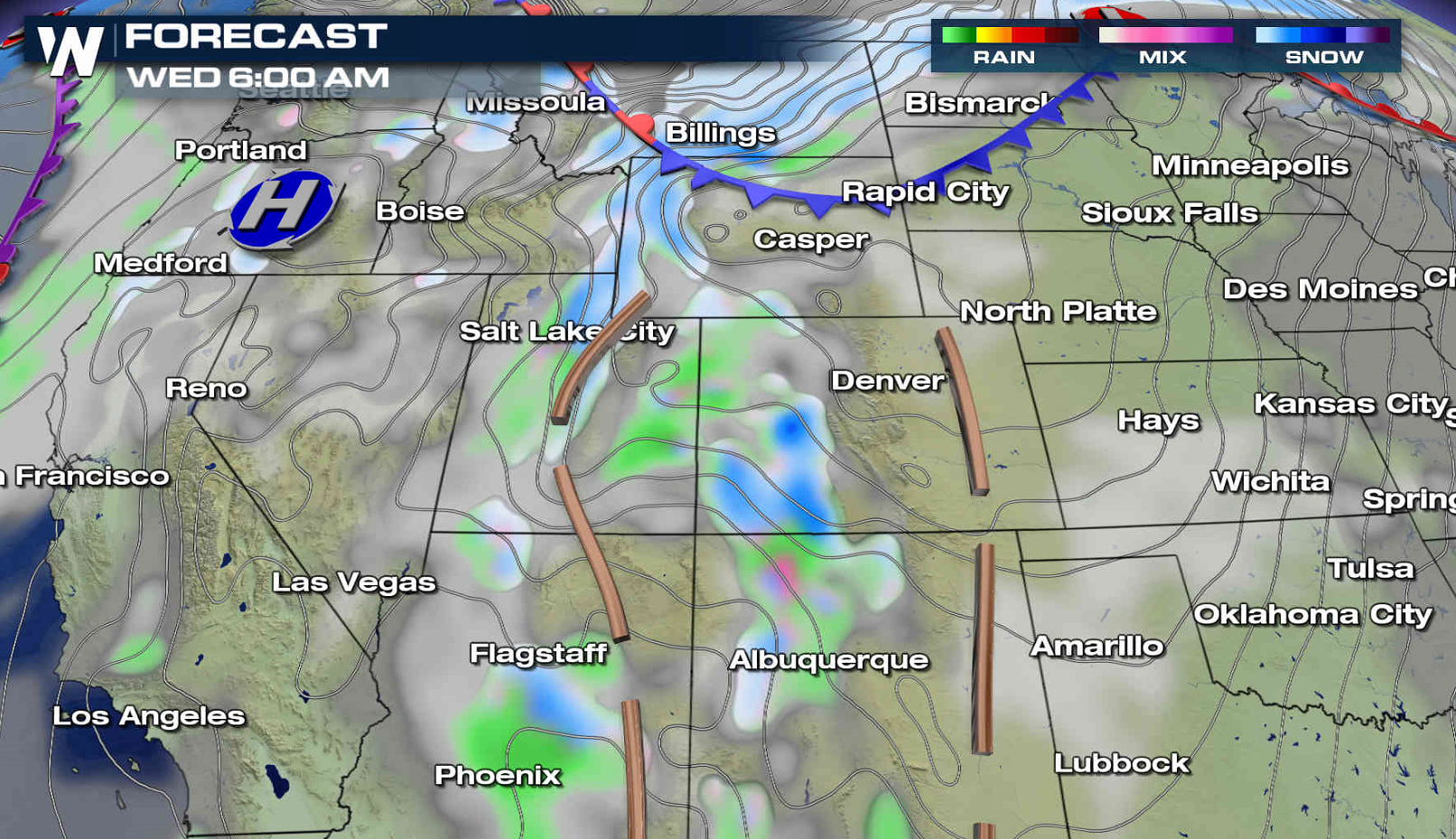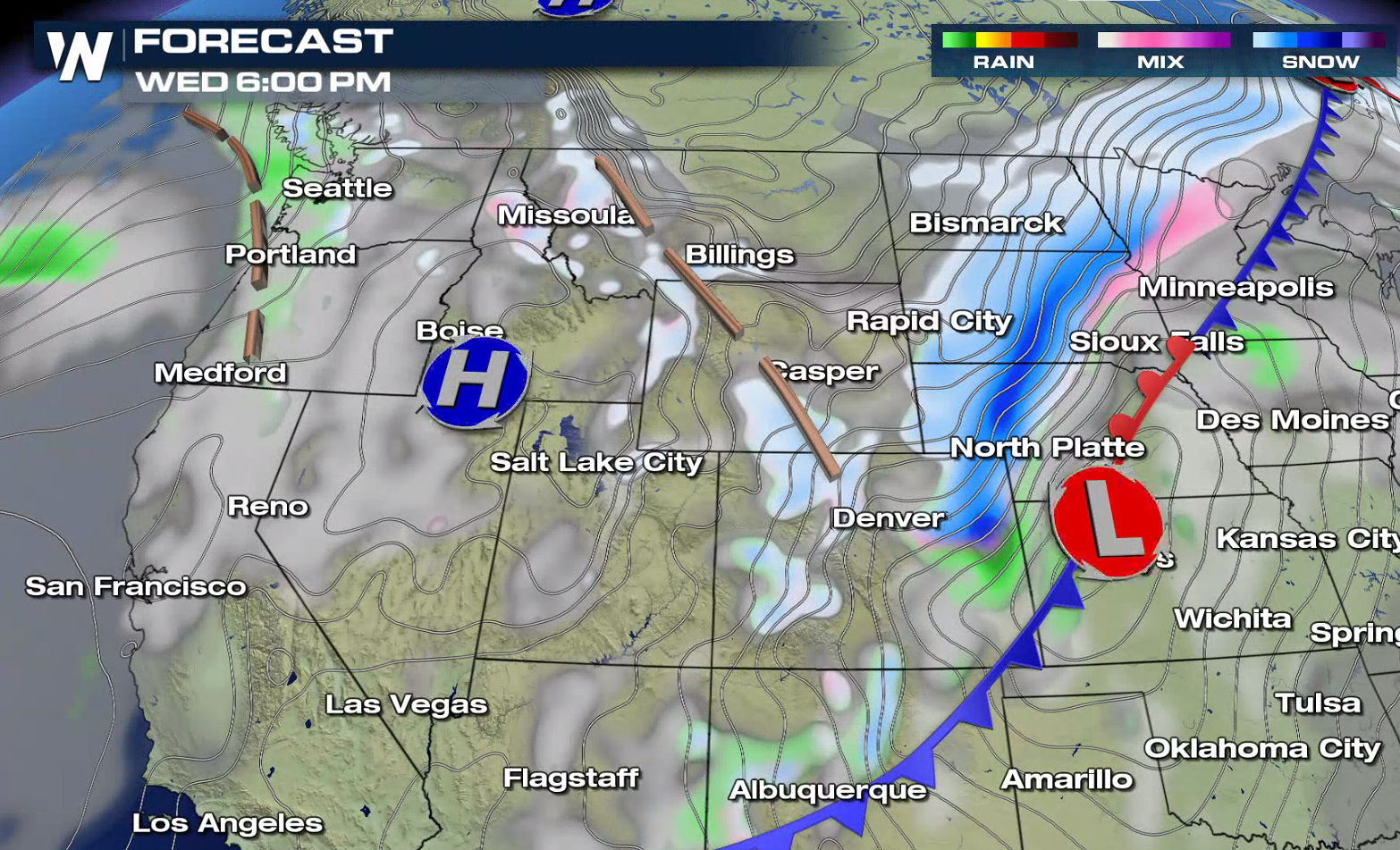 For WeatherNation: Meteorologist Mace Michaels