Following a week of steady and heavy rain across the Southeast, drier air is returning to soaked communities, but not after prompting a State of Emergency for the state of Kentucky and spawning tornadoes.
Related Article: Weekend Tornado Causes Damage in Kentucky
https://twitter.com/WeatherNation/status/1367082325528338434
Observed Rainfall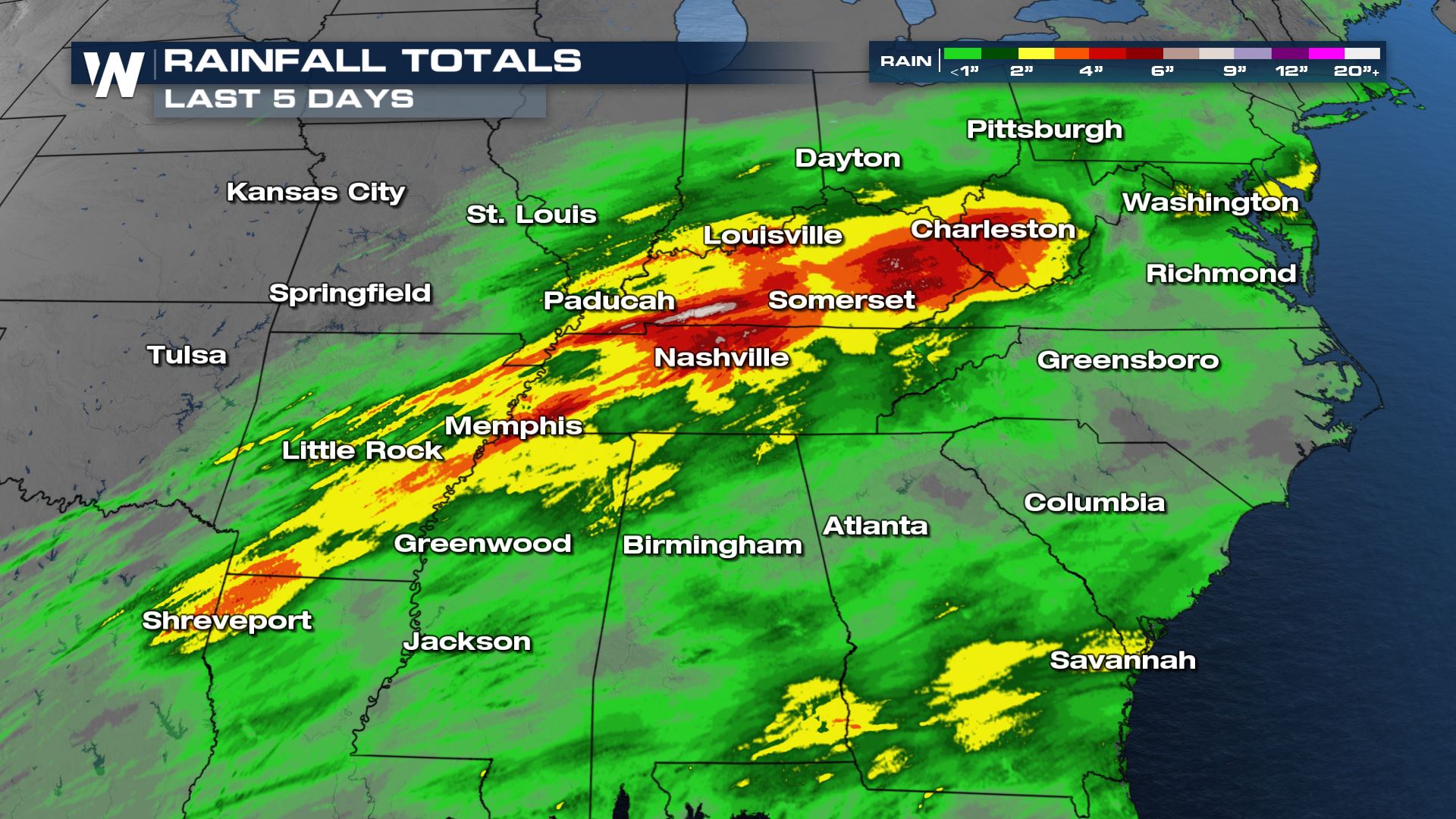 A widespread swath of 2-4" of rainfall occurred in Alabama, Georgia, Texas, Louisiana, Arkansas, Mississippi, Tennessee, Kentucky, Illinois, Indiana, Ohio, and West Virginia. Locally heavier rainfall of 5" or more was observed in parts of Tennessee, Kentucky, and West Virginia.
Looking Ahead
The wet weather is ending as an area of low pressure pulls away, out to sea today.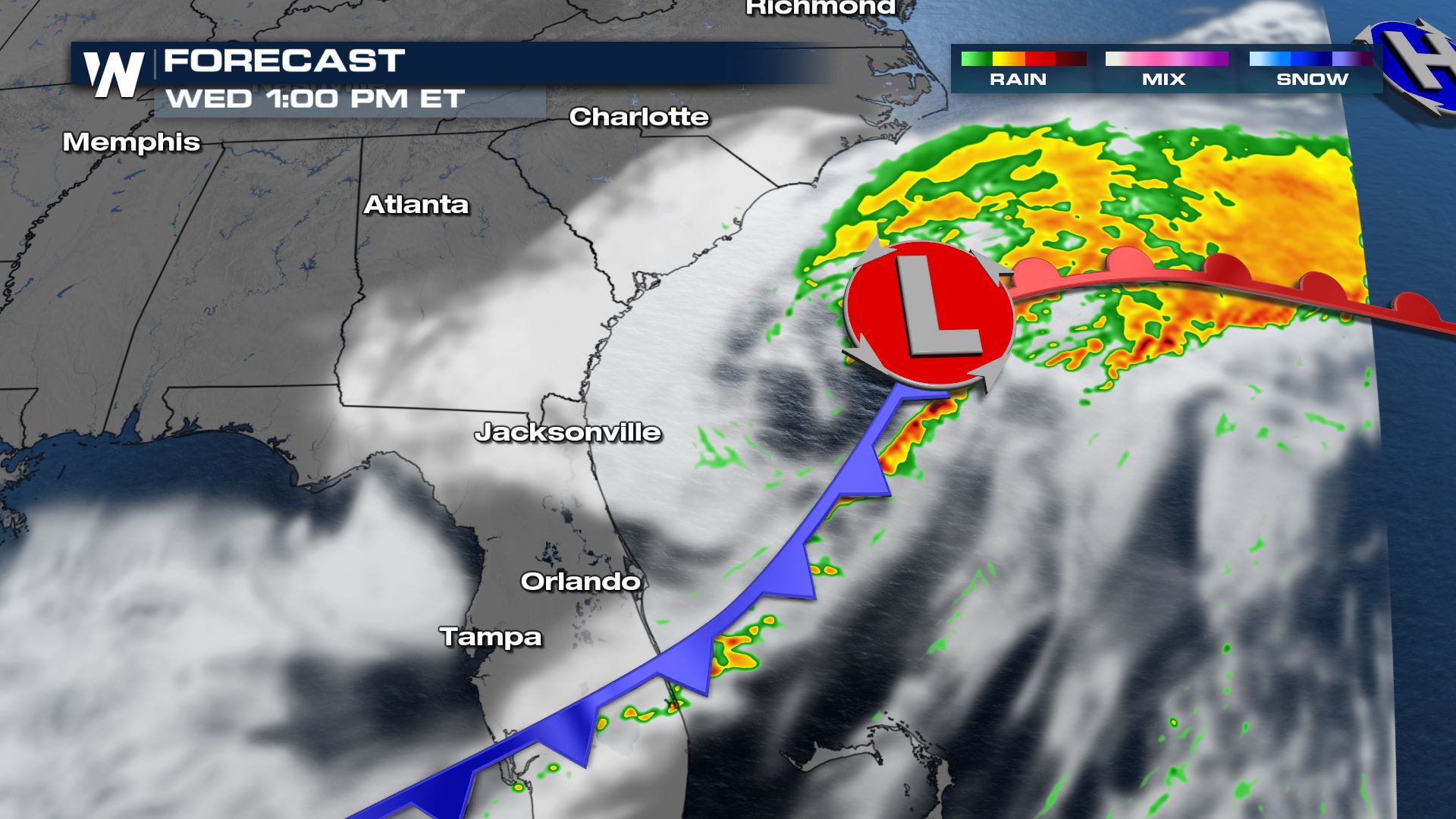 By this afternoon, the low pressure center and warm front will be located across the Atlantic Ocean. That said, it will help take a lot of the rain away by that point in time. However a trailing cold front will be draped across Florida this afternoon and that cold front may spawn a few thunderstorms.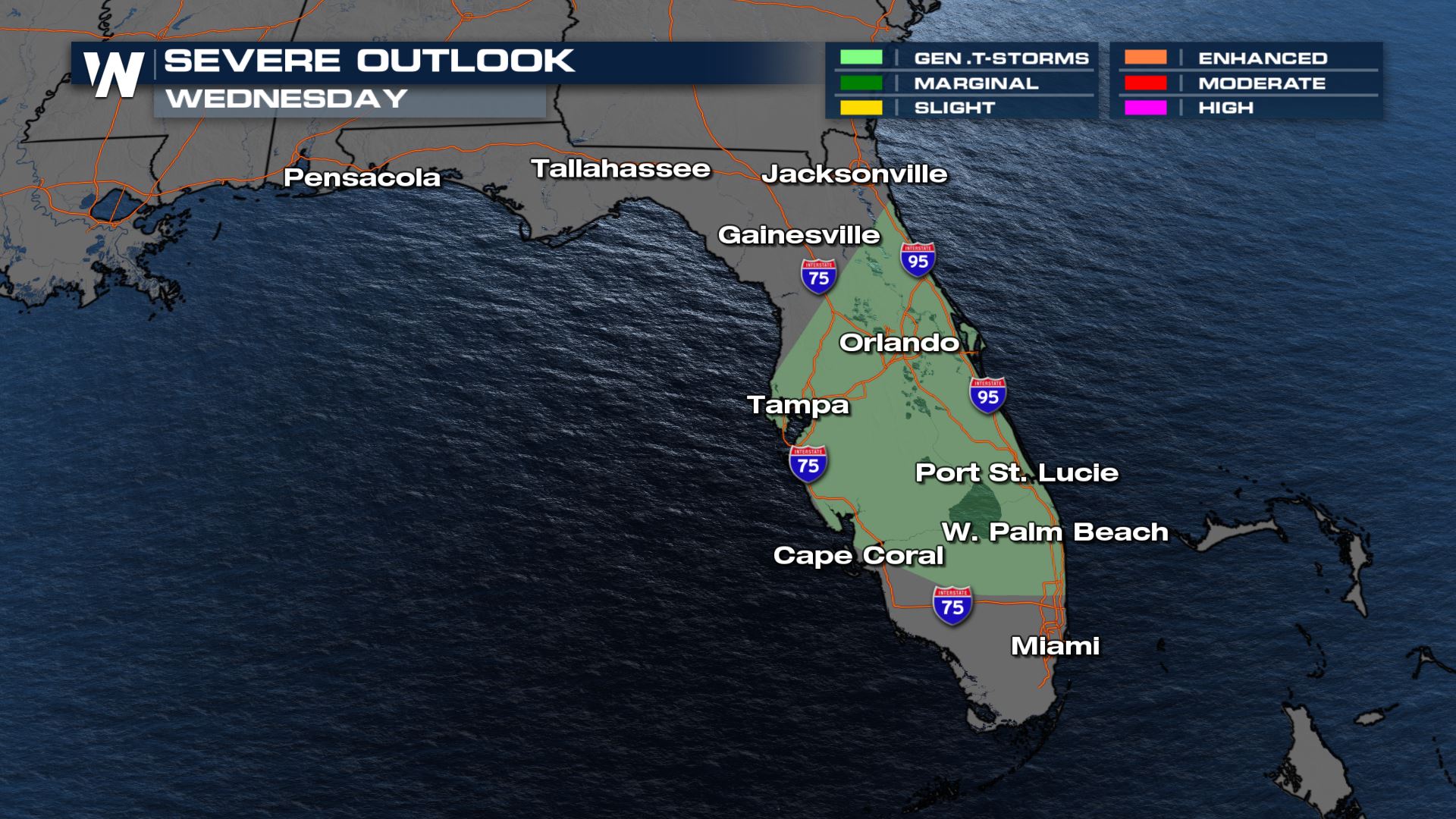 General thunderstorms are expected across Florida today, meaning cloud-to-ground lightning will be possible along with wind gusts up to 45 miles per hour. Widespread severe thunderstorms are not forecast across Florida at this time.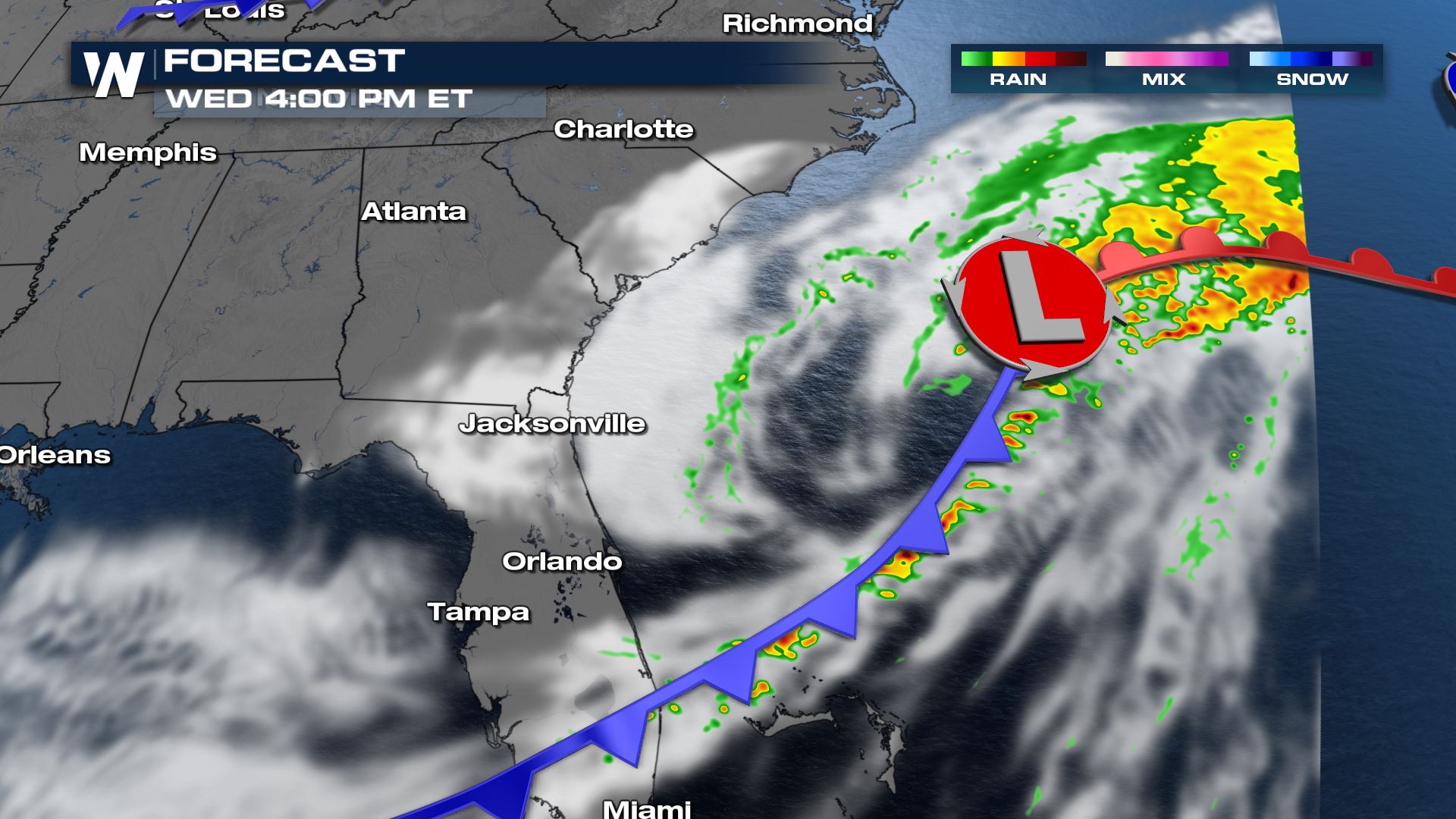 The cold front will exit Florida by this evening, ushering in drier and cooler air. The Southeast will continue to favor drier weather as we push through this first week of March.
6-10 Day Outlook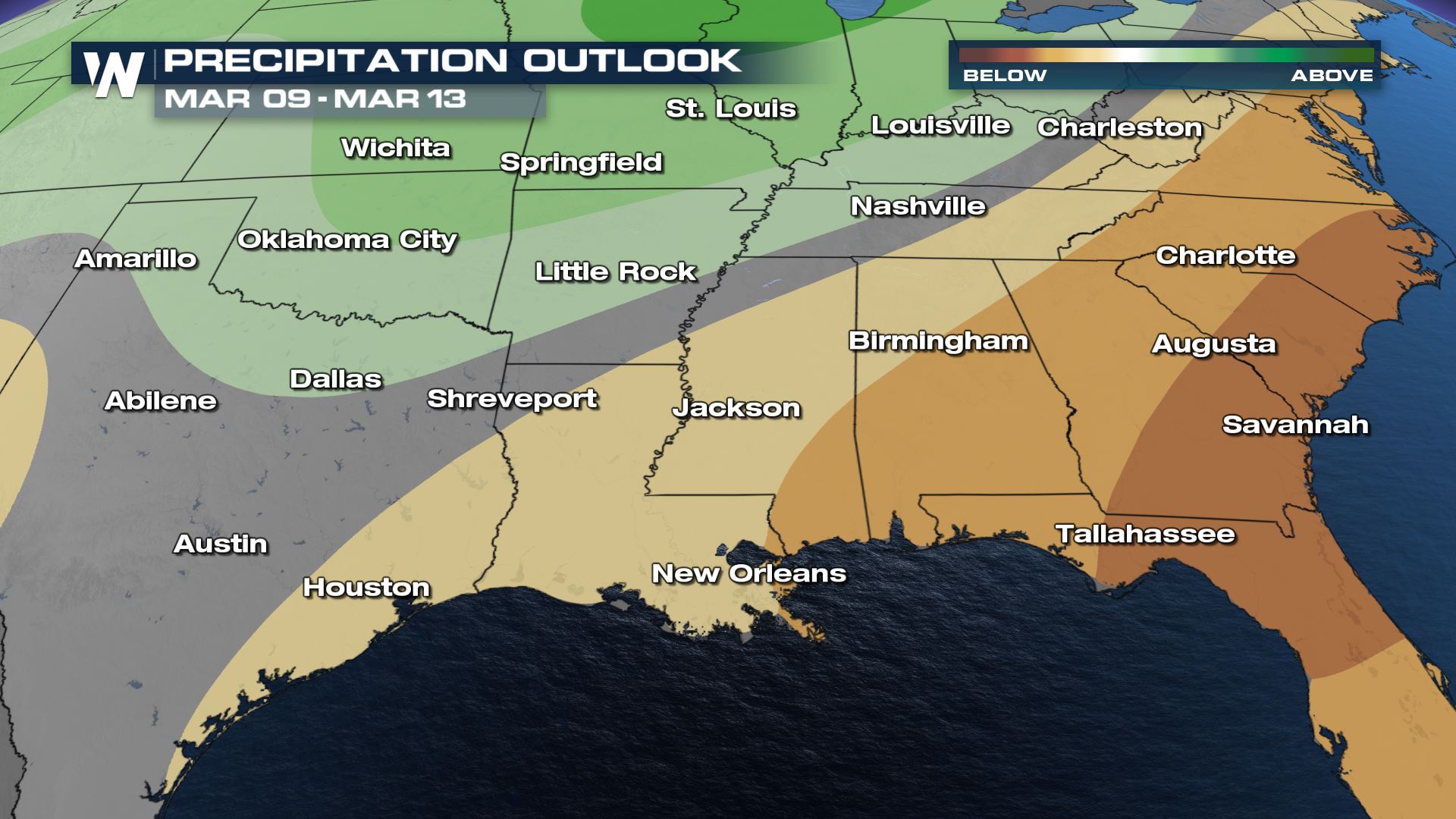 There will be an above-average chance of drier-than-normal weather for the Southeast from March 9 to 13, 2021. While the rain will end, the story does not stop here. Areas that were soaked this week will continue to see high river levels. Keep an eye on local waterways near you and monitor any flood warnings.