Heavy showers and storms will be possible this morning from Central to Northern Florida.  Cities like Orlando and Jacksonville could see over 2 inches of rain when all is said and done.  Here is the very latest.
Severe Outlook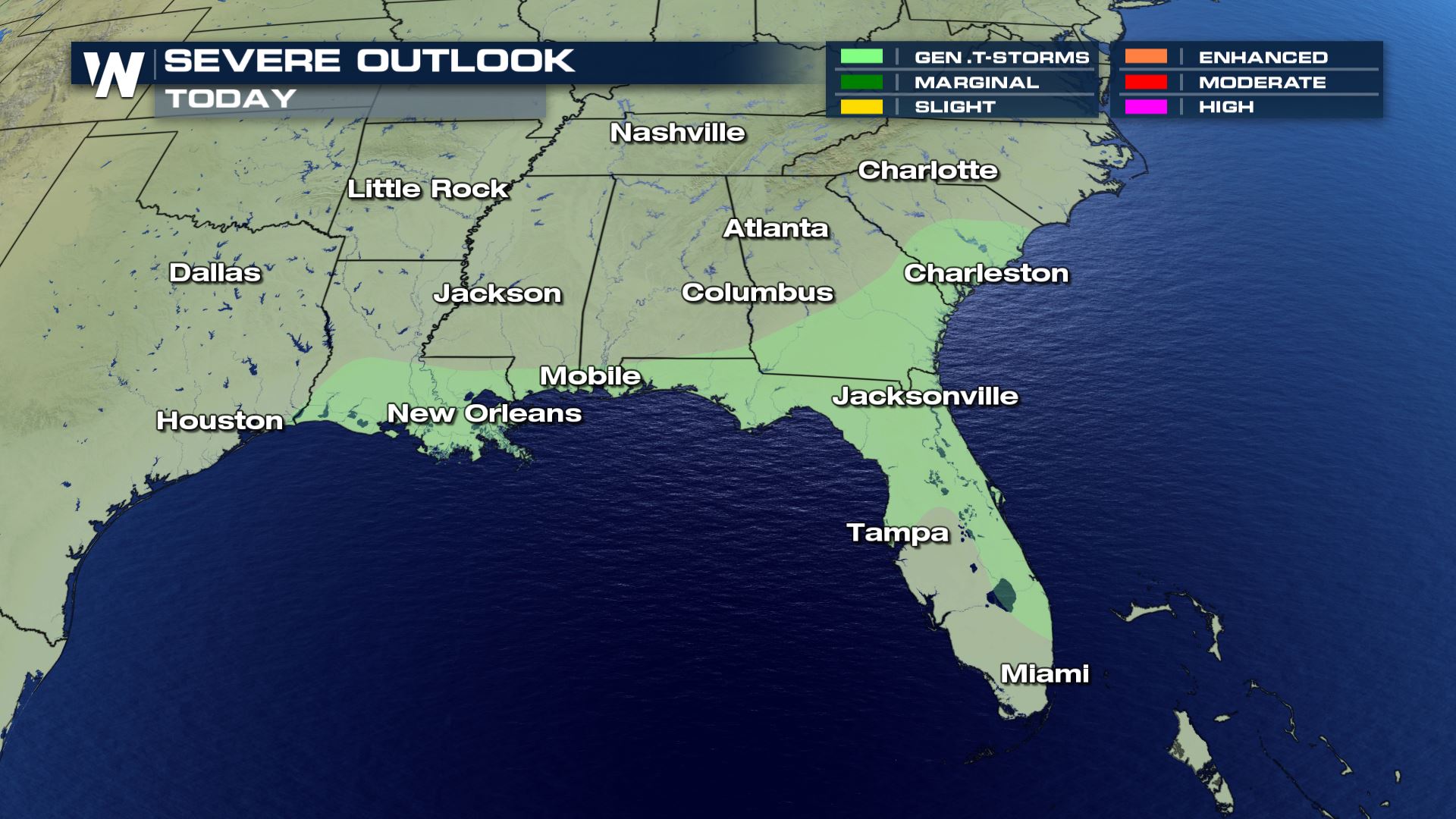 The one bright spot with this forecast is the lack of severe weather chances.  Only general storms (non severe) are in the forecast today with the biggest risk being the heavy rain.
Forecast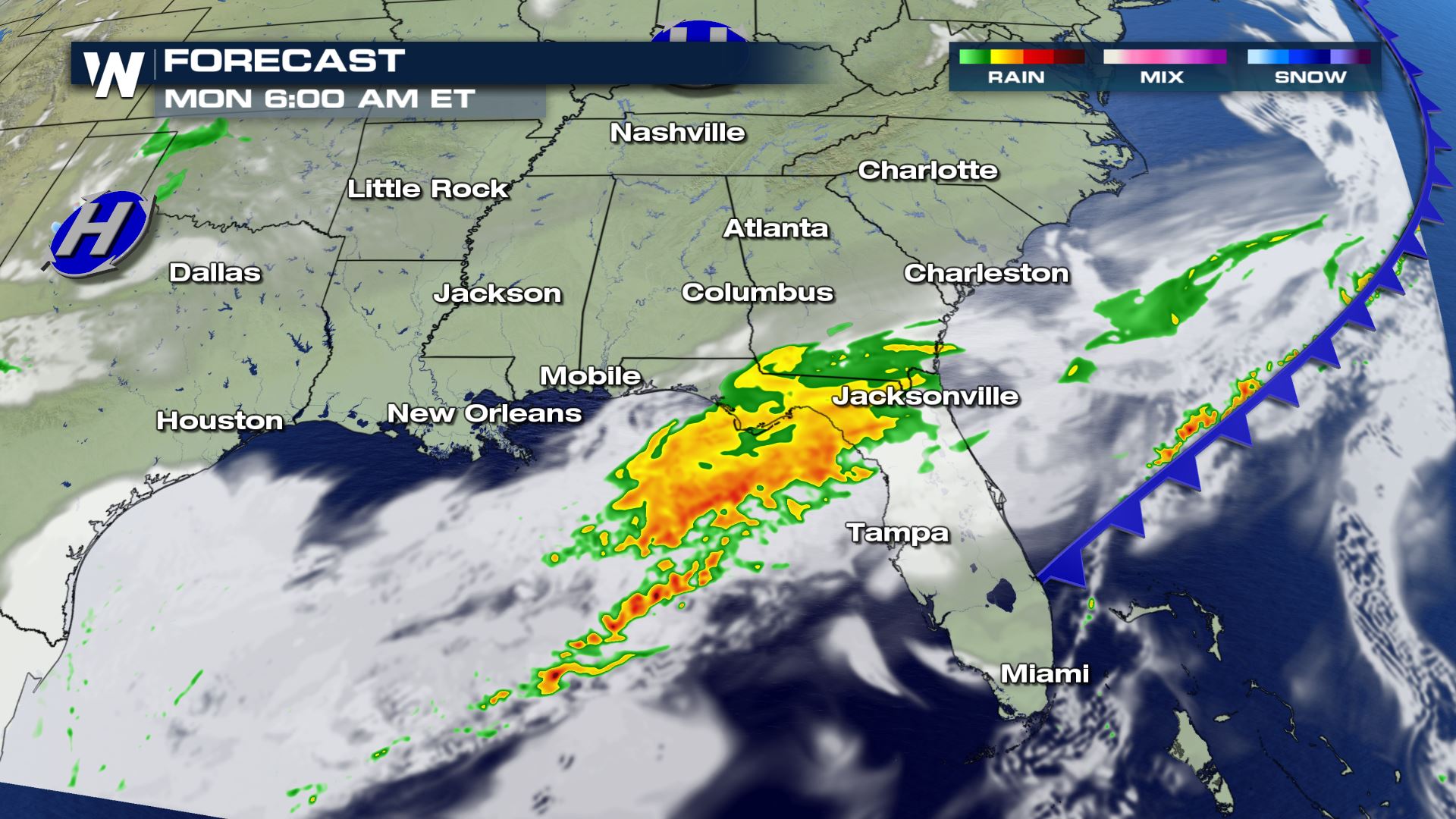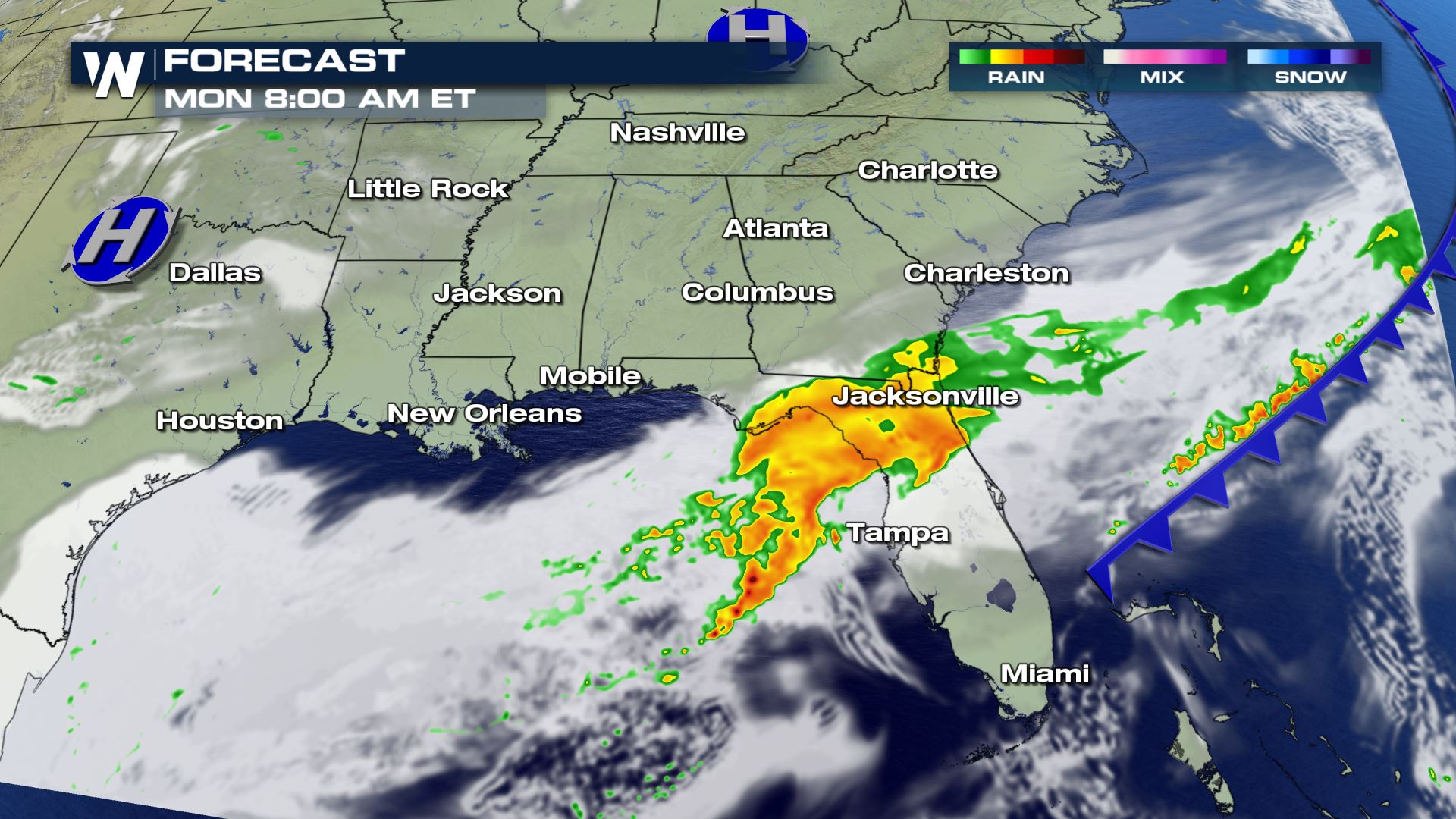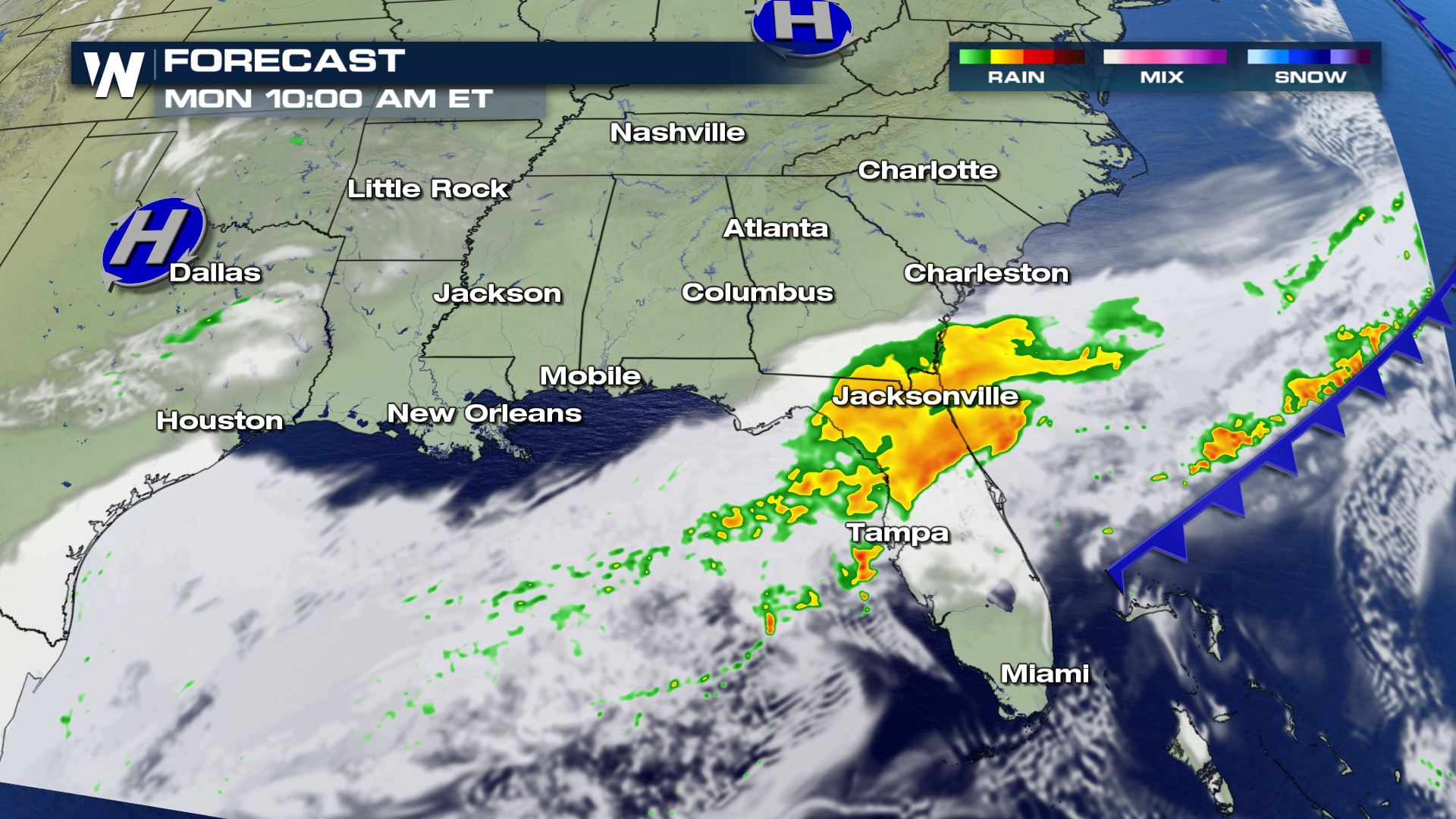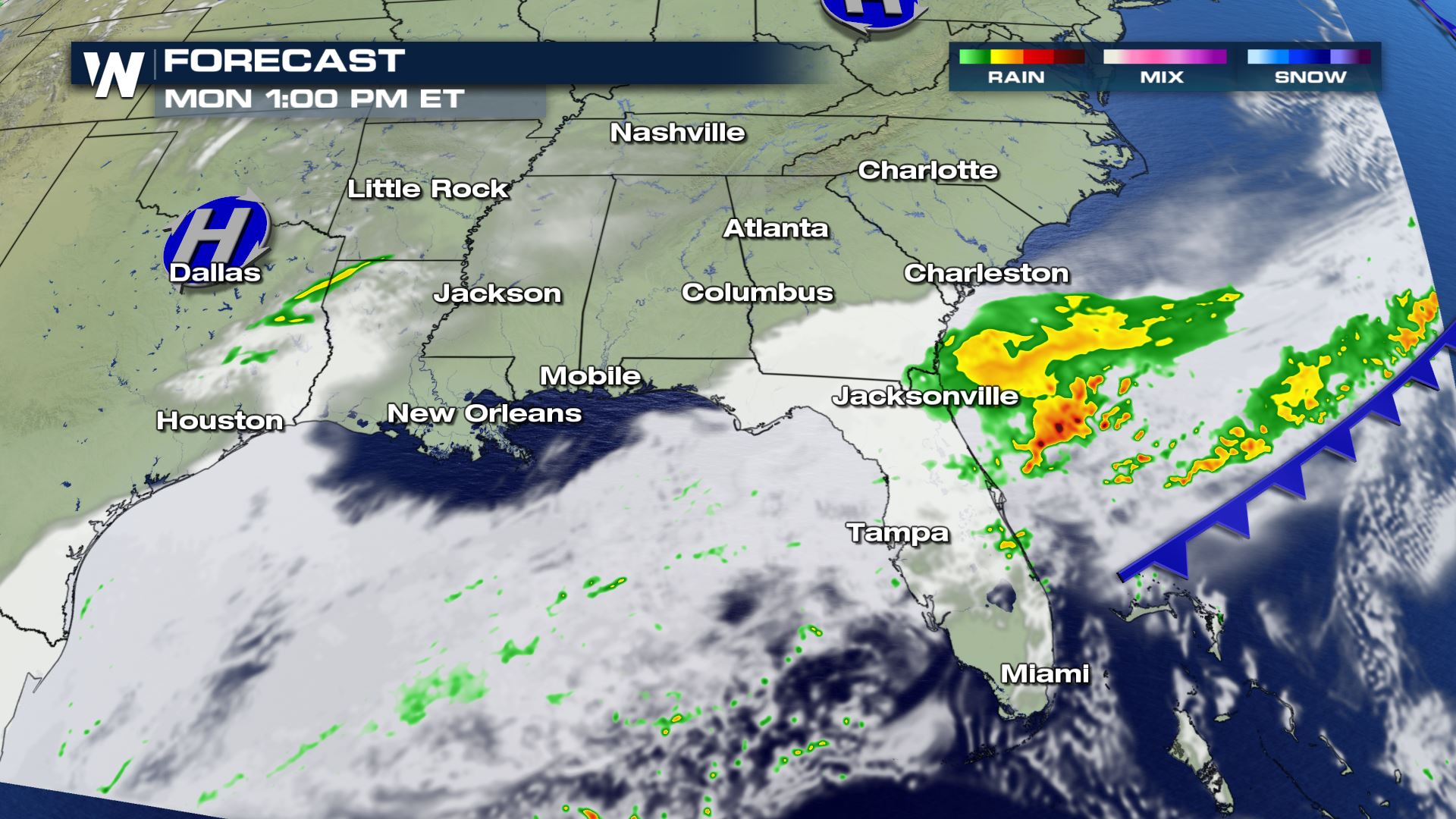 Heavy rain will likely last through the morning with the showers becoming more isolated by the early afternoon.  There will be more showers and storms in the forecast Tuesday, but it looks like those storms will be more for Central and Southern Florida.
Rainfall Potential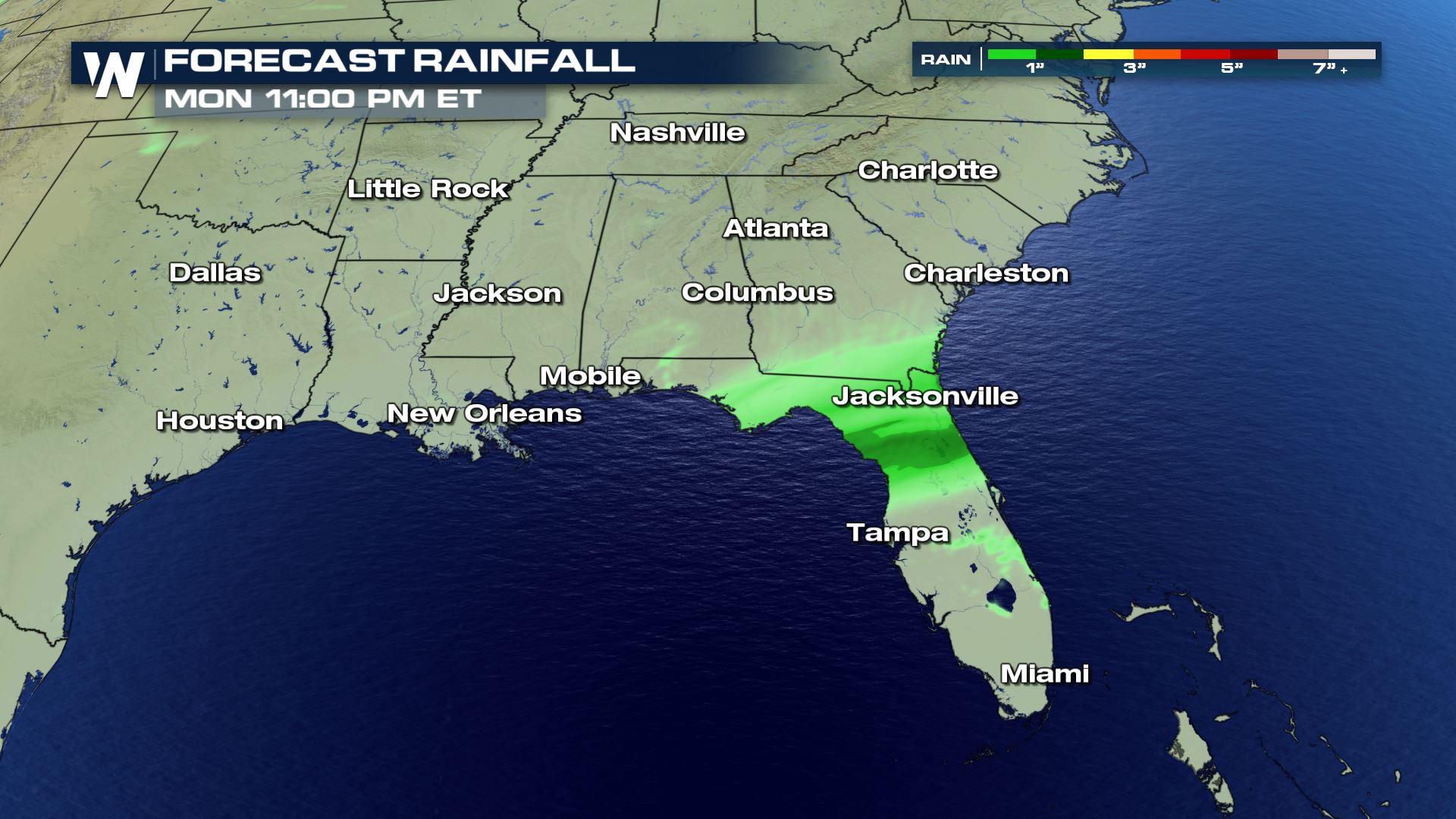 The latest rainfall forecast is showing a solid 1-2 inches in this area.  Most of this rainfall will happen this morning over a few hours.  This means low visibility and water build up on the roadways (ponding).  This heavy rain will be a big factor for the morning commute. Keep checking with WeatherNation for more updates.