Pacific moisture streaming North from the remnants of Raymond and a developing upper-level low will bring increasing shower and thunderstorm chances to the Southwest this week.  Some areas of New Mexico, Nevada, California and Arizona could see some very heavy rainfall. Here is the latest forecast.
Set-Up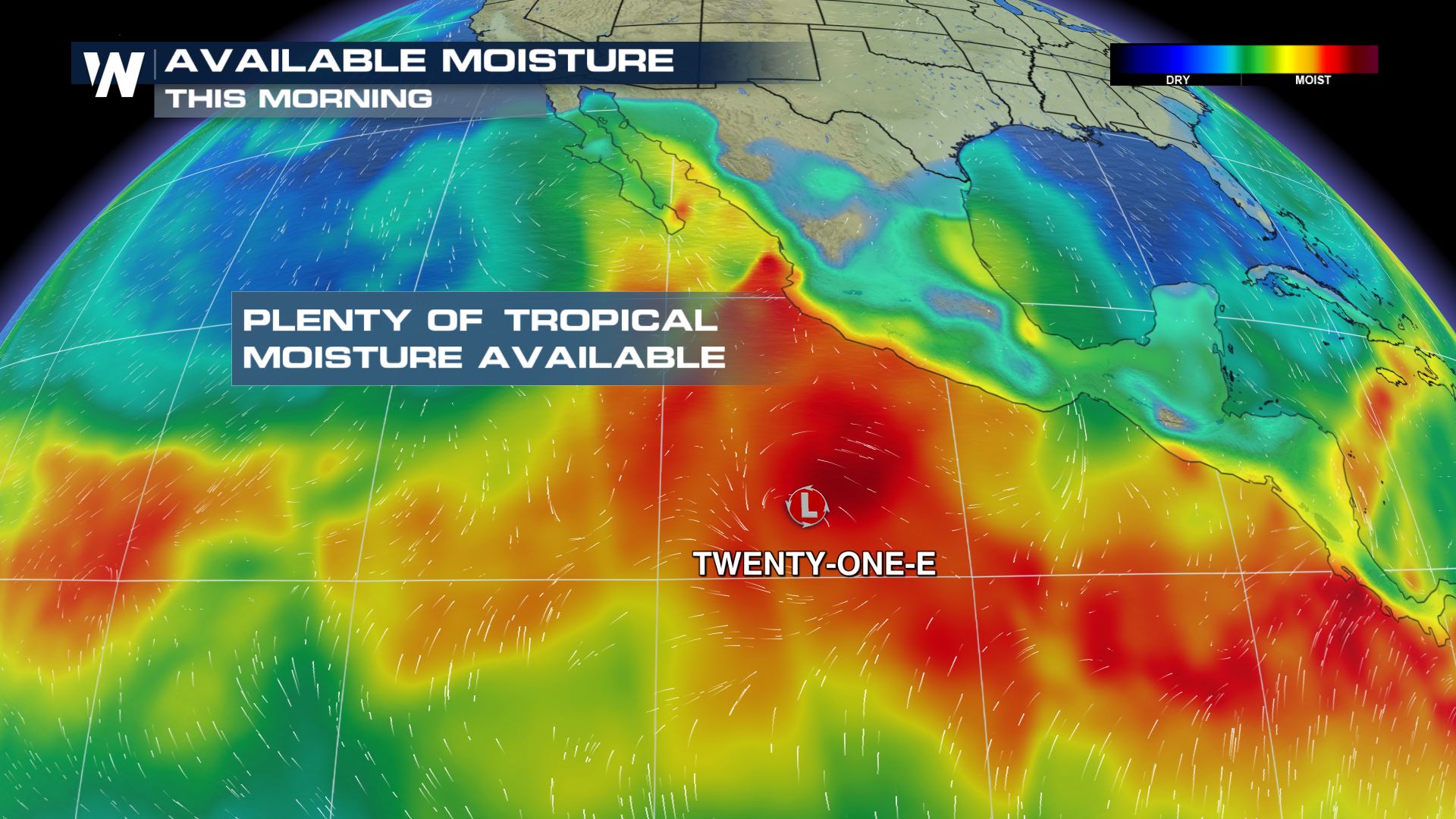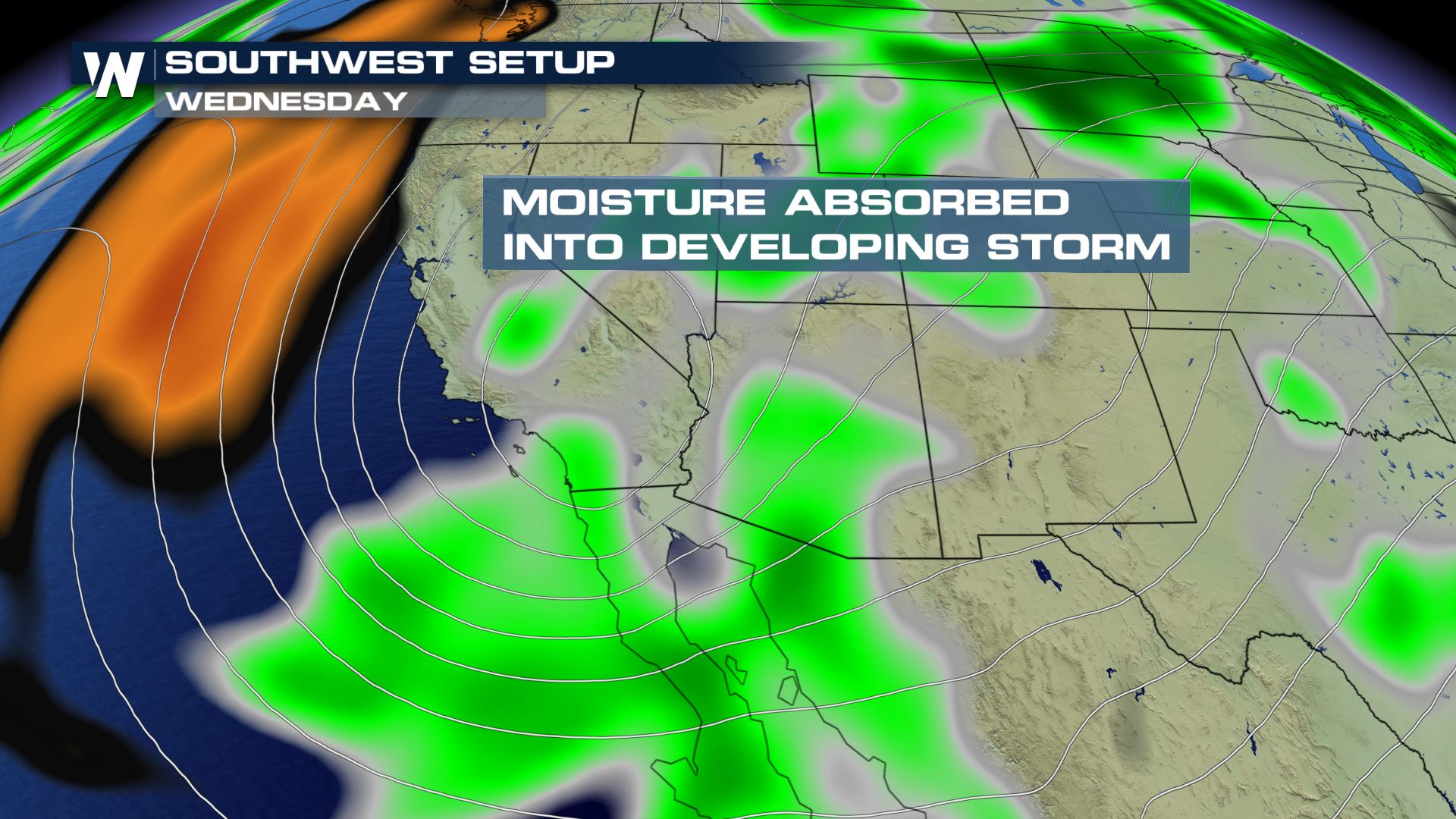 Pacific moisture moving North will interact with a developing upper-level low across the southwest and bring the chance for showers and storms.  The severe weather risk will be low, but some areas could see some significant rainfall.
Forecast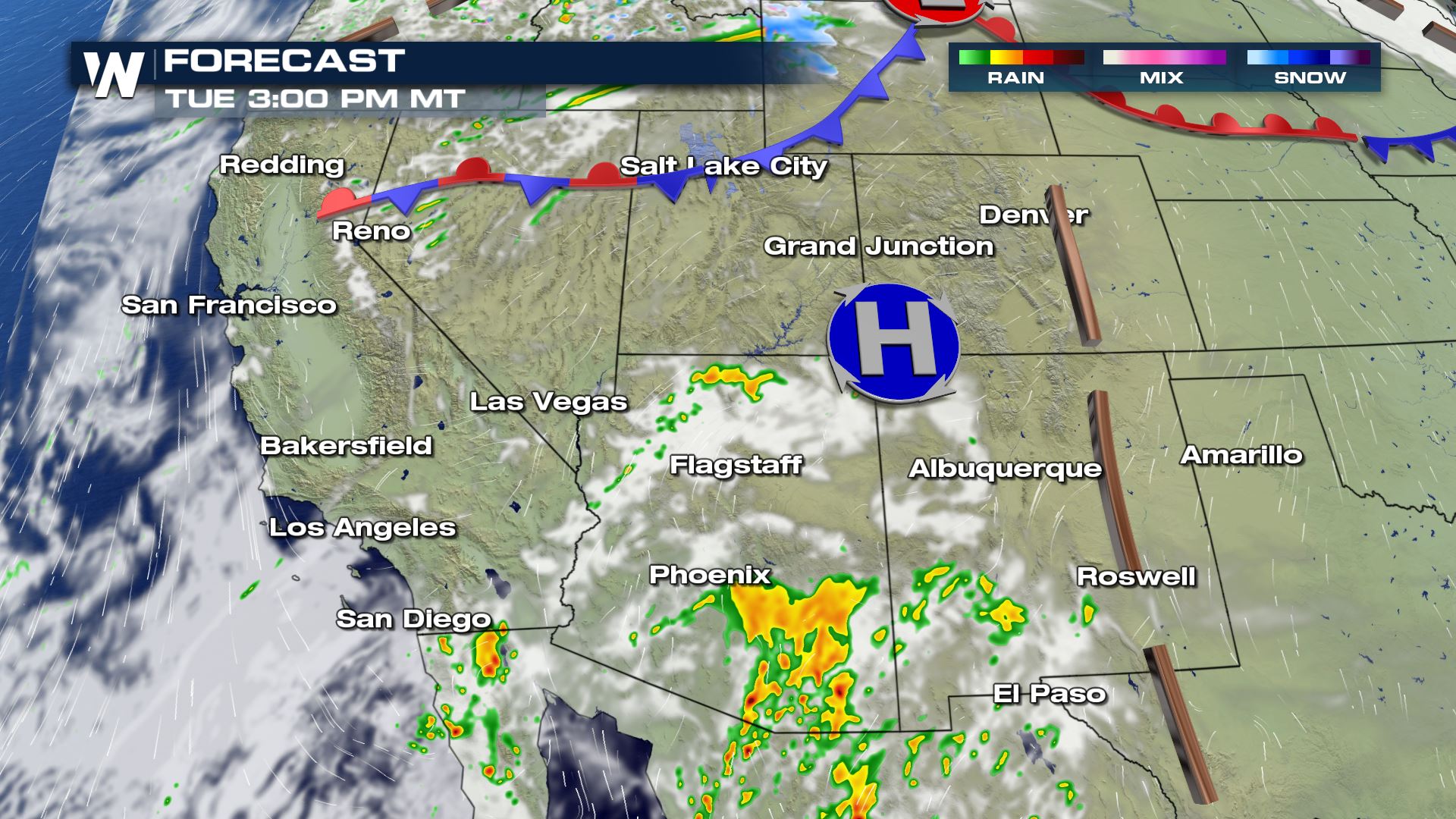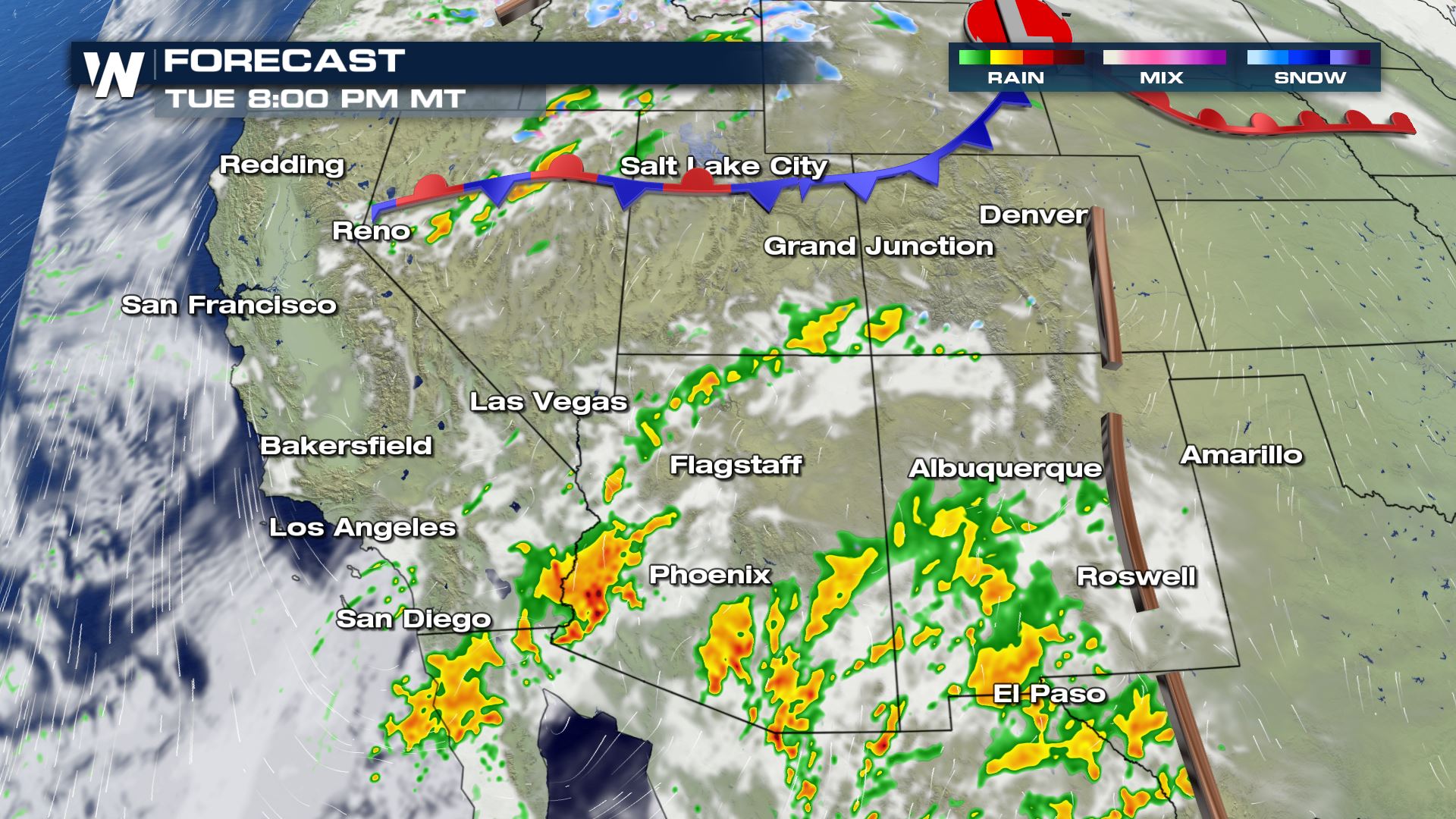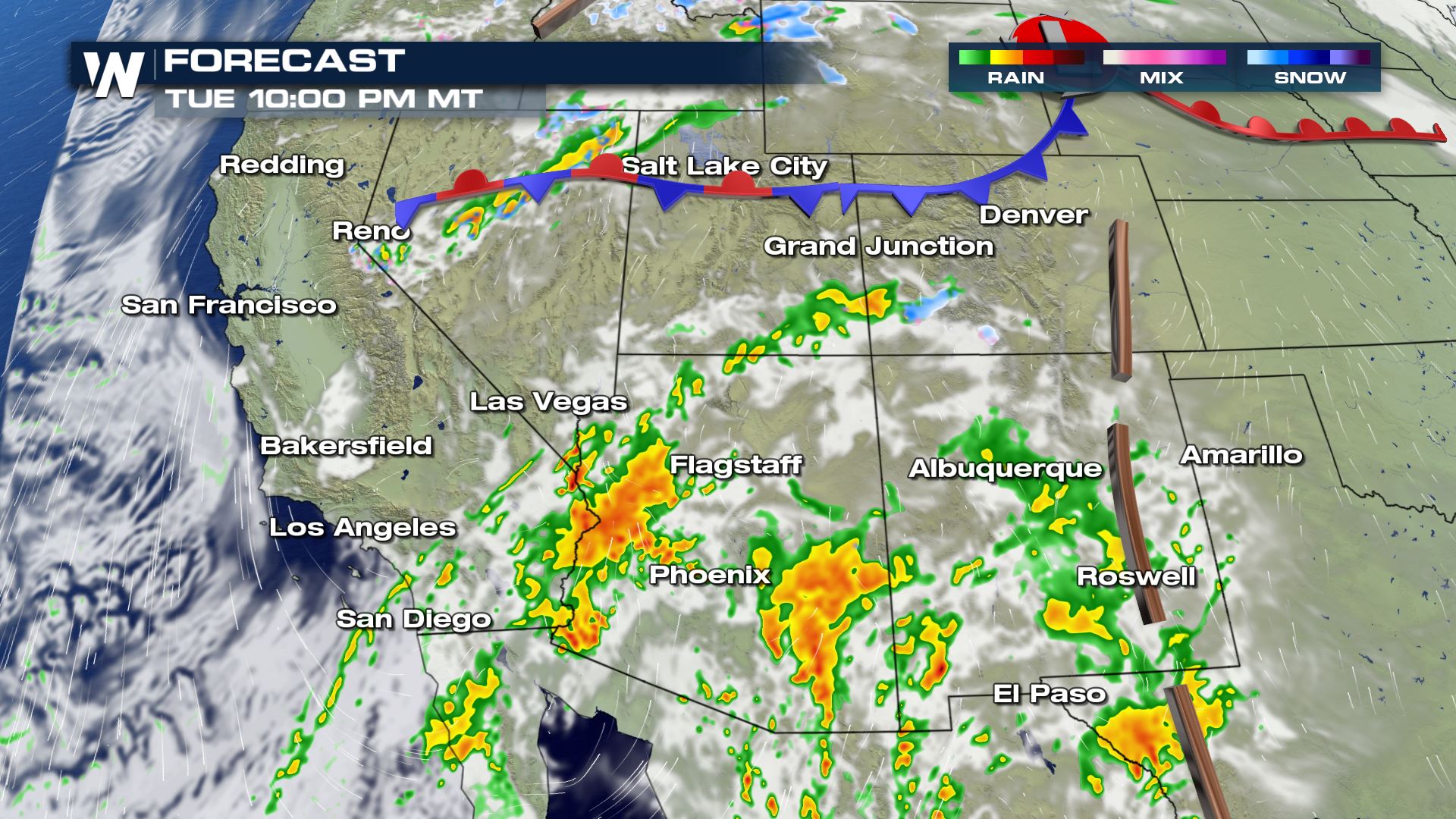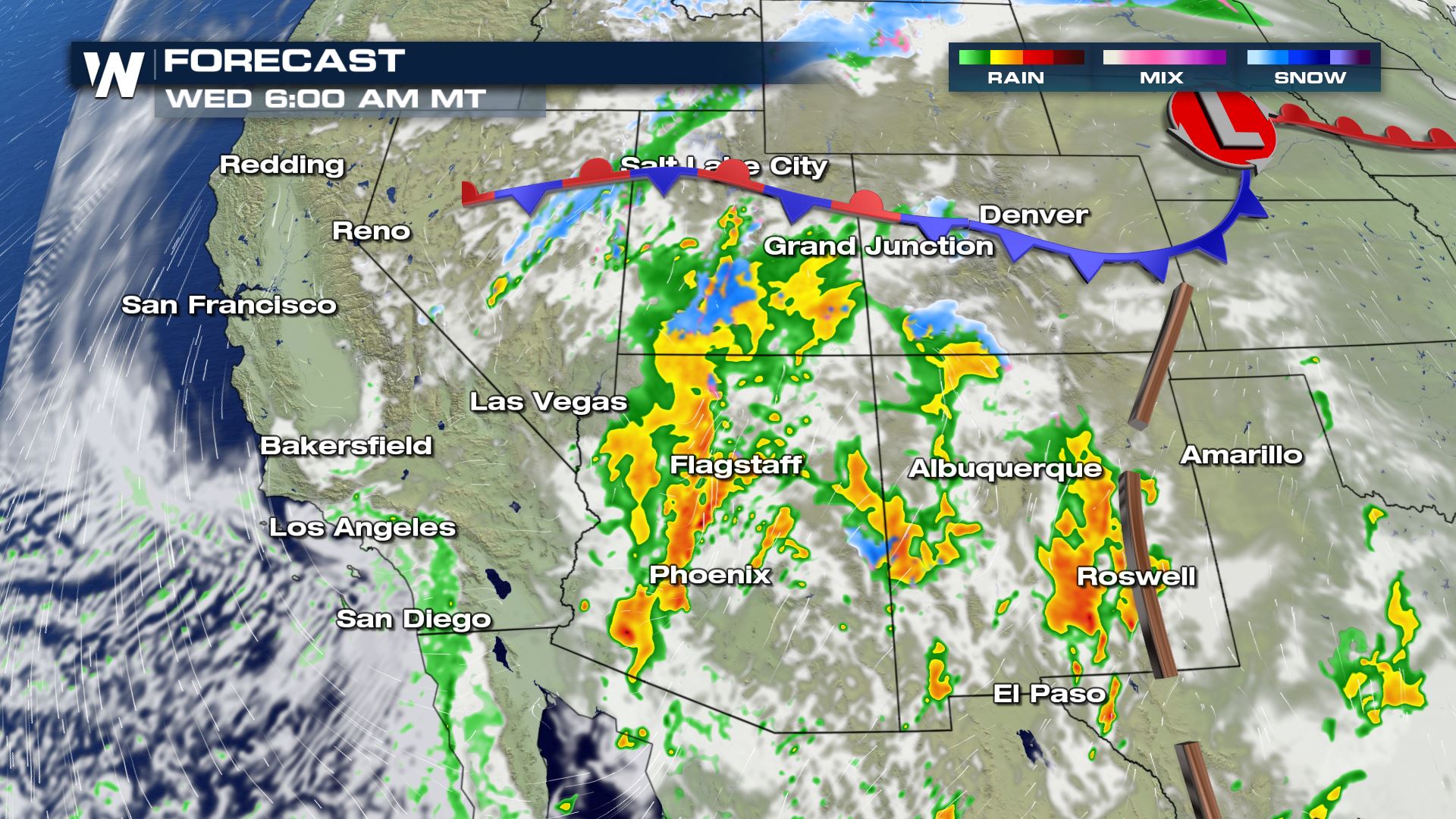 Monday will be warm and sunny all across the Southwest, but that will start to change late Monday and early Tuesday. Heavy showers and mountain snow will be likely for many areas including Phoenix and Flagstaff. Because of the high amount of moisture areas into Utah and Colorado could also see some heavy precipitation.
Rainfall Potential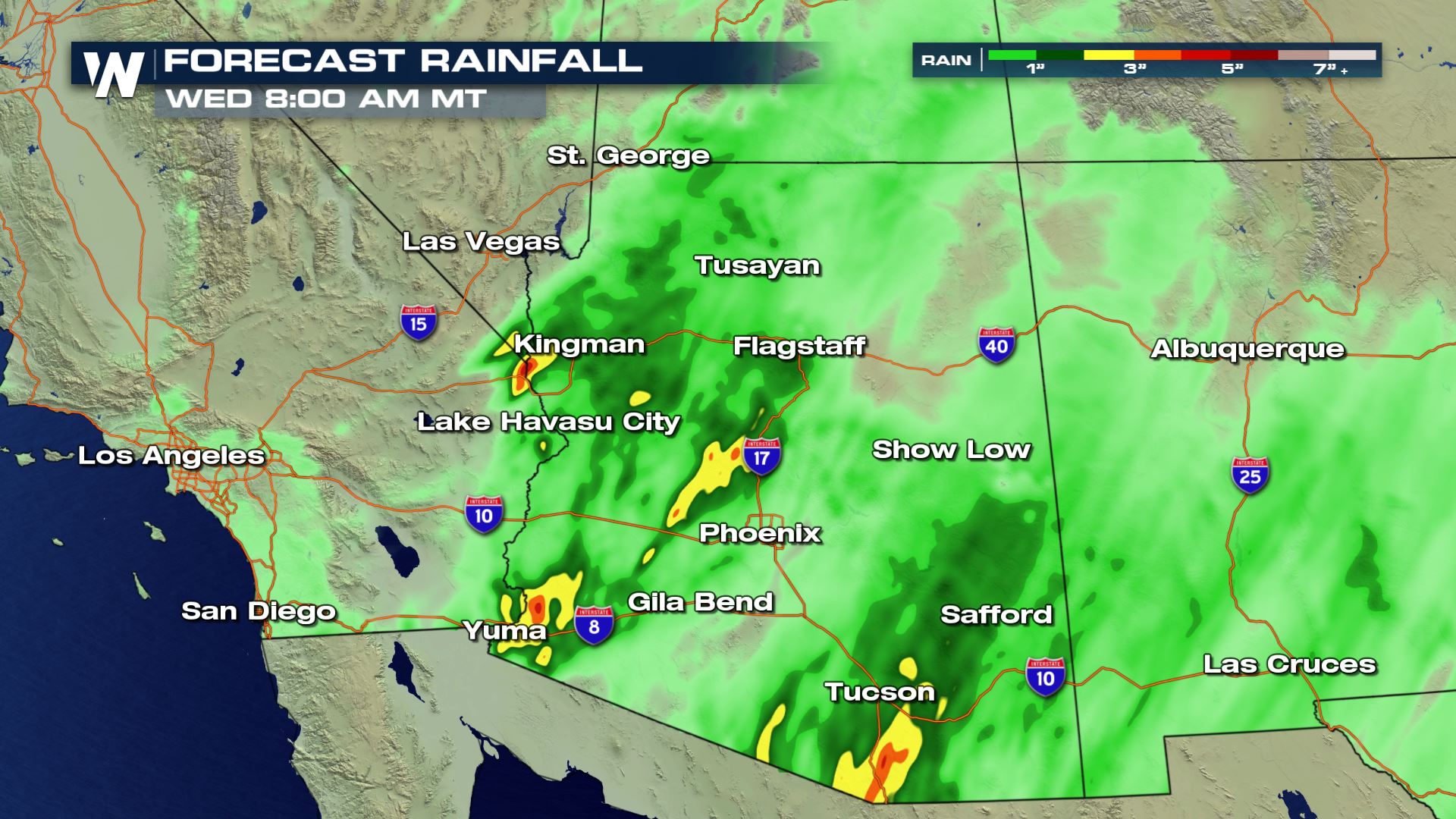 Here is the latest rainfall forecast through early Wednesday.  Yuma, Kingman and Tucson could see over 3 inches of rainfall in just a 24 hour span. These areas are not equipped for heavy rain so be ready for flash flooding and hazardous travel. Stay tuned to WeatherNation for more updates on the Southwest rain.