We have been talking about flooding rains in the forecast for California today, but there could also be some flooding rains in the forecast for parts of the Mississippi Valley next week.  This includes parts of Missouri, Arkansas and Oklahoma.
Forecast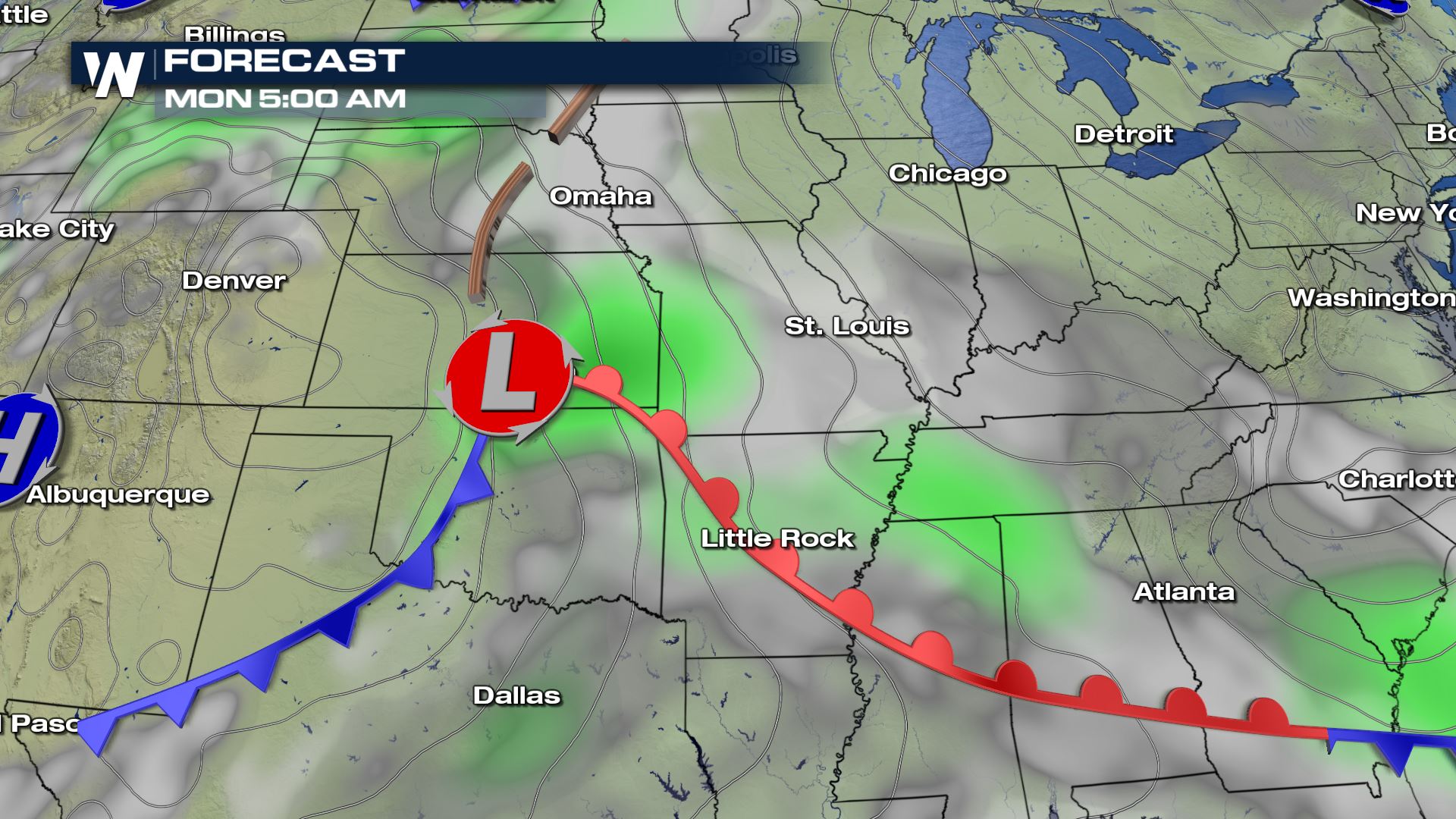 An area of low pressure moving through the Central Plains will be moving into a favorable environment for strong to severe storms.  The main threat with these storms right now will be very heavy rain.  The potential for flash flooding will be in the forecast by next week.

There will be plenty of energy available with this system as it moves over parts of Oklahoma and Texas.  This will be energy available to produce showers and thunderstorms.
Rainfall Potential
It is still very far out in the forecast, but all indications are hinting at a heavy rain event by late Monday and through Tuesday for parts of Oklahoma, Arkansas and Missouri.  Even Illinois could see some of this substantial rainfall.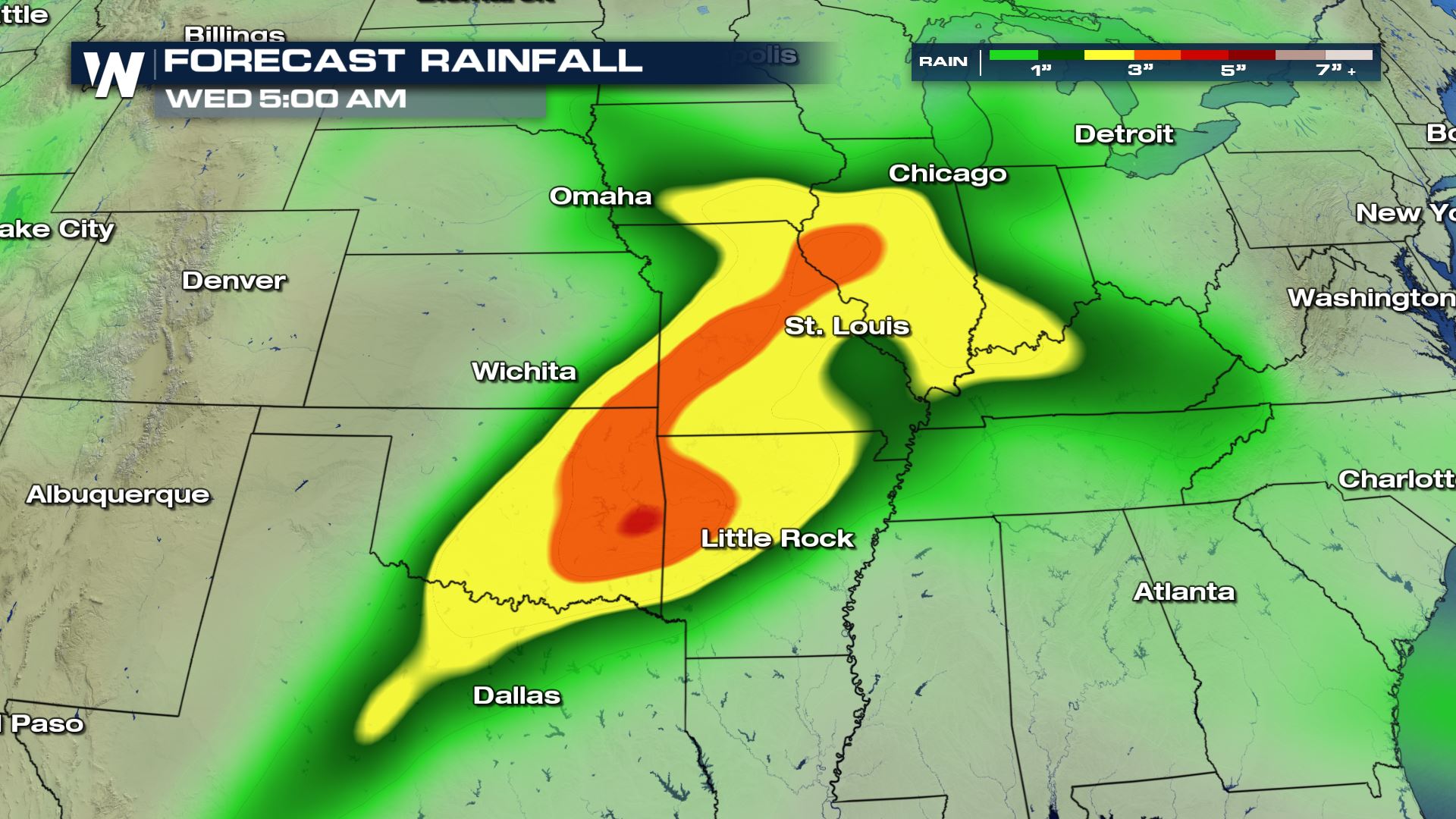 The latest forecast is showing 3-6" of rain for a large part of the Mississippi Valley.  This could definitely lead to flooding concerns.
Extended Outlook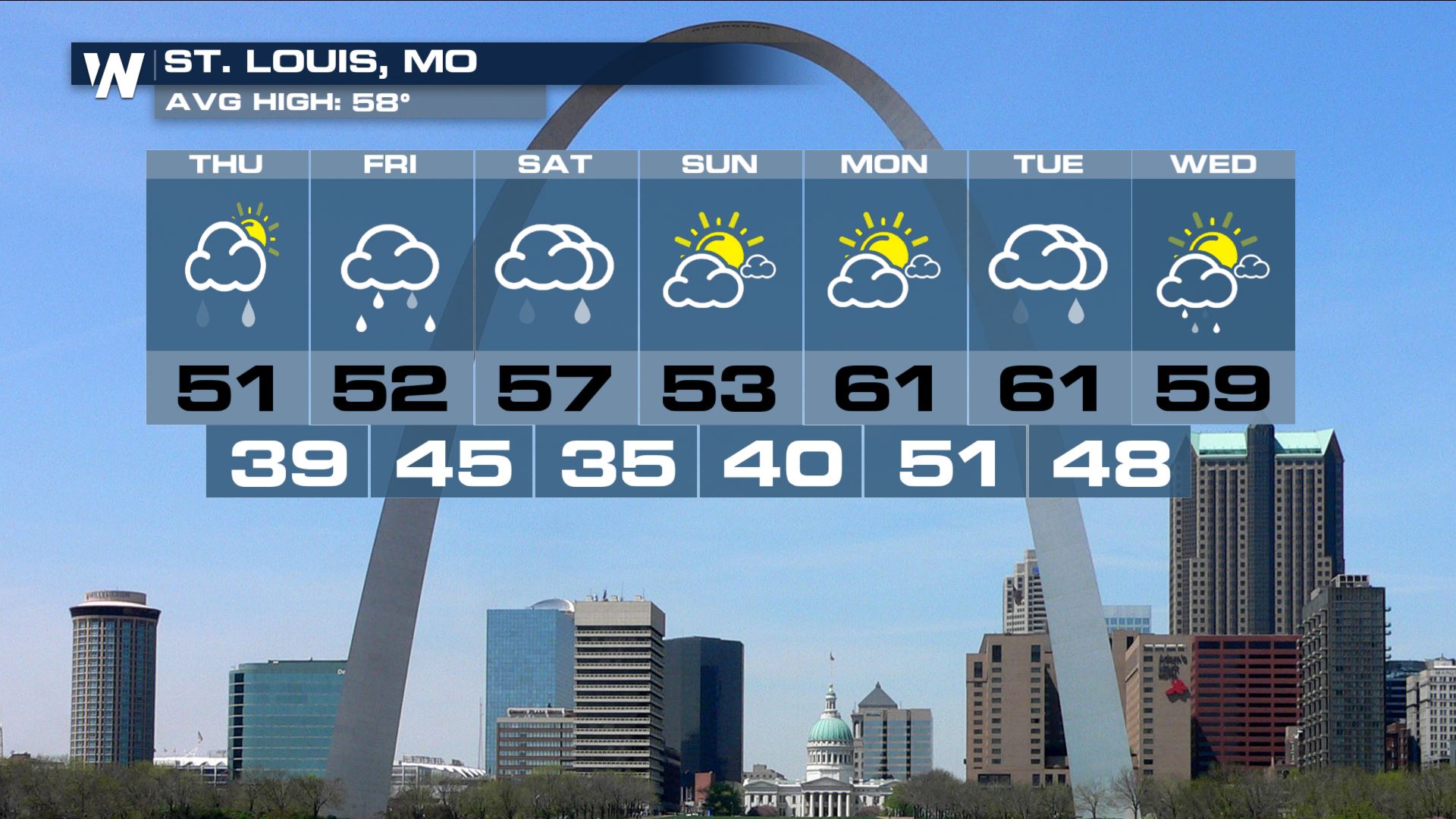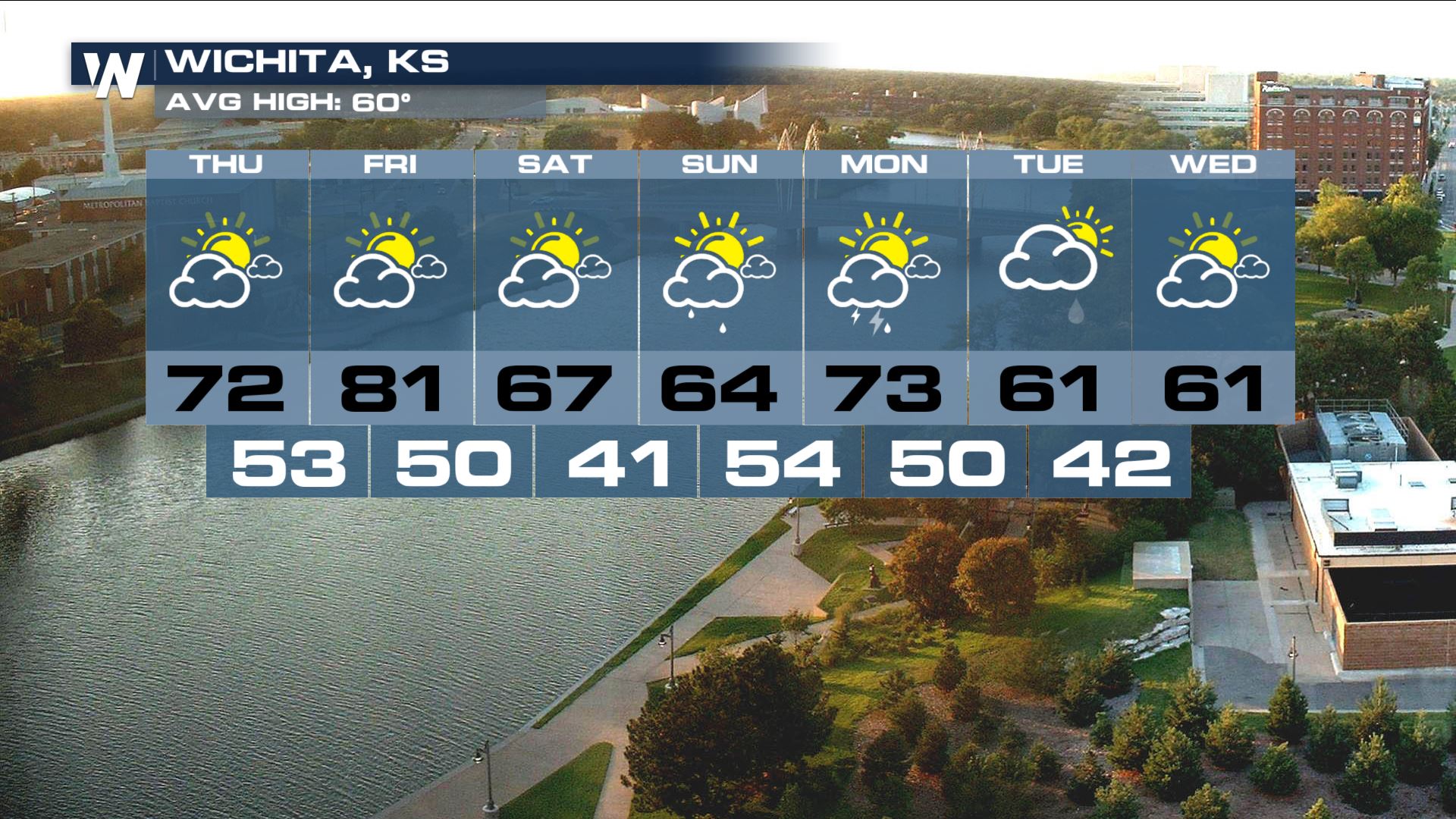 Here are some city forecasts where you can see the shower and storm chances next week.  Witchita, KS is showing storm chances by Monday and in St. Louis, MO is showing heavy rain by Tuesday. Right now there is no risk of severe weather, but I definitely think there could be some strong to severe storms with this setup so be weather aware for next week!
Meteorologist Patrick Crawford