We are seeing a break in the heavy rain over the Mississippi Valley today and tomorrow, but that heavy rain threat will return to the forecast by early next week.
Heavy Rain Potential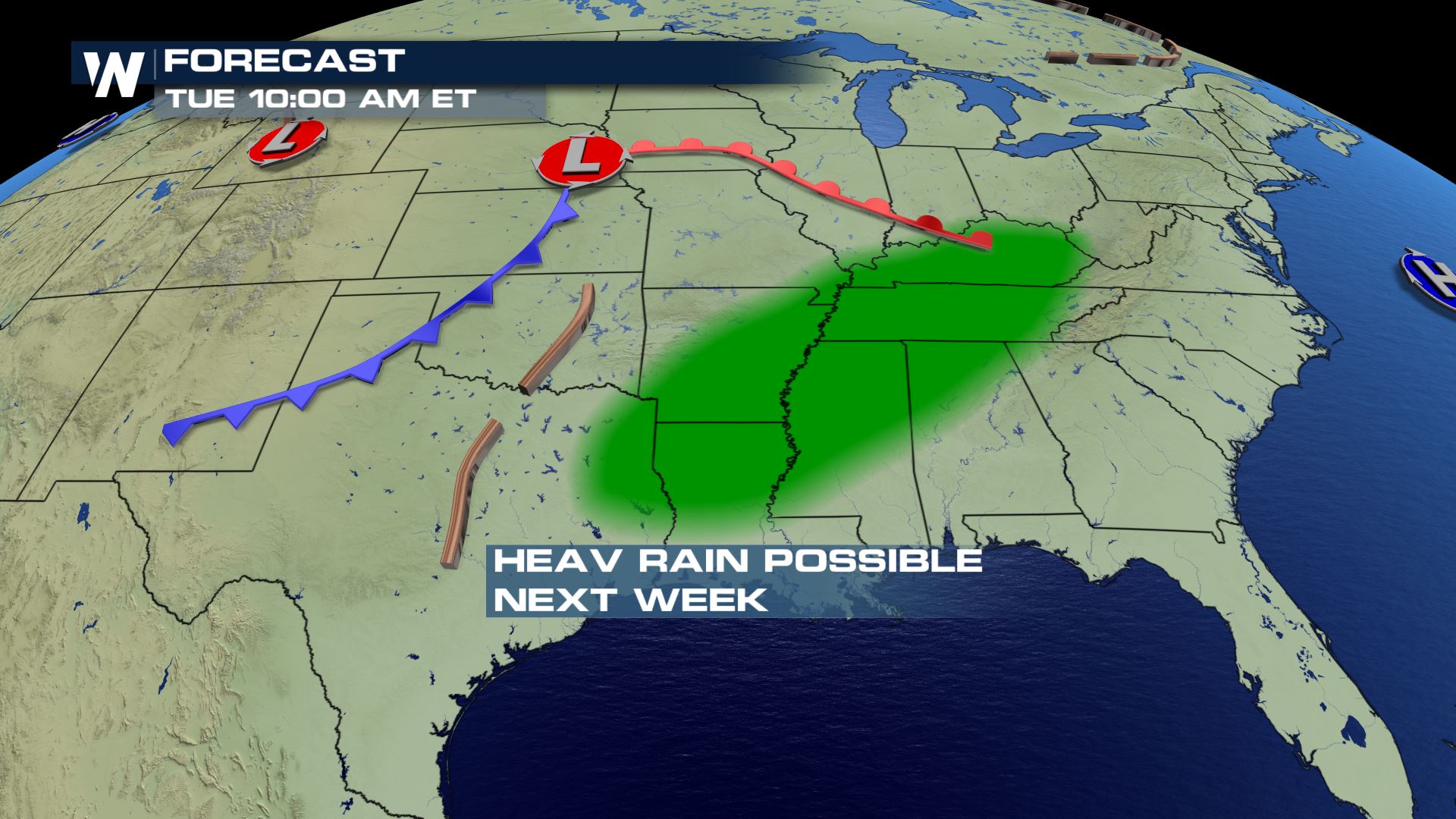 A cold front sweep out of the west will interact with strong Gulf moisture over parts of the Mississippi Valley next Monday and Tuesday.  As of right now it doesn't look like a high chance of any severe weather (that of course could change), but heavy rain will be definite possibility and this could mean more flooding potential for the states like Arkansas and Tennessee.
Extended Forecasts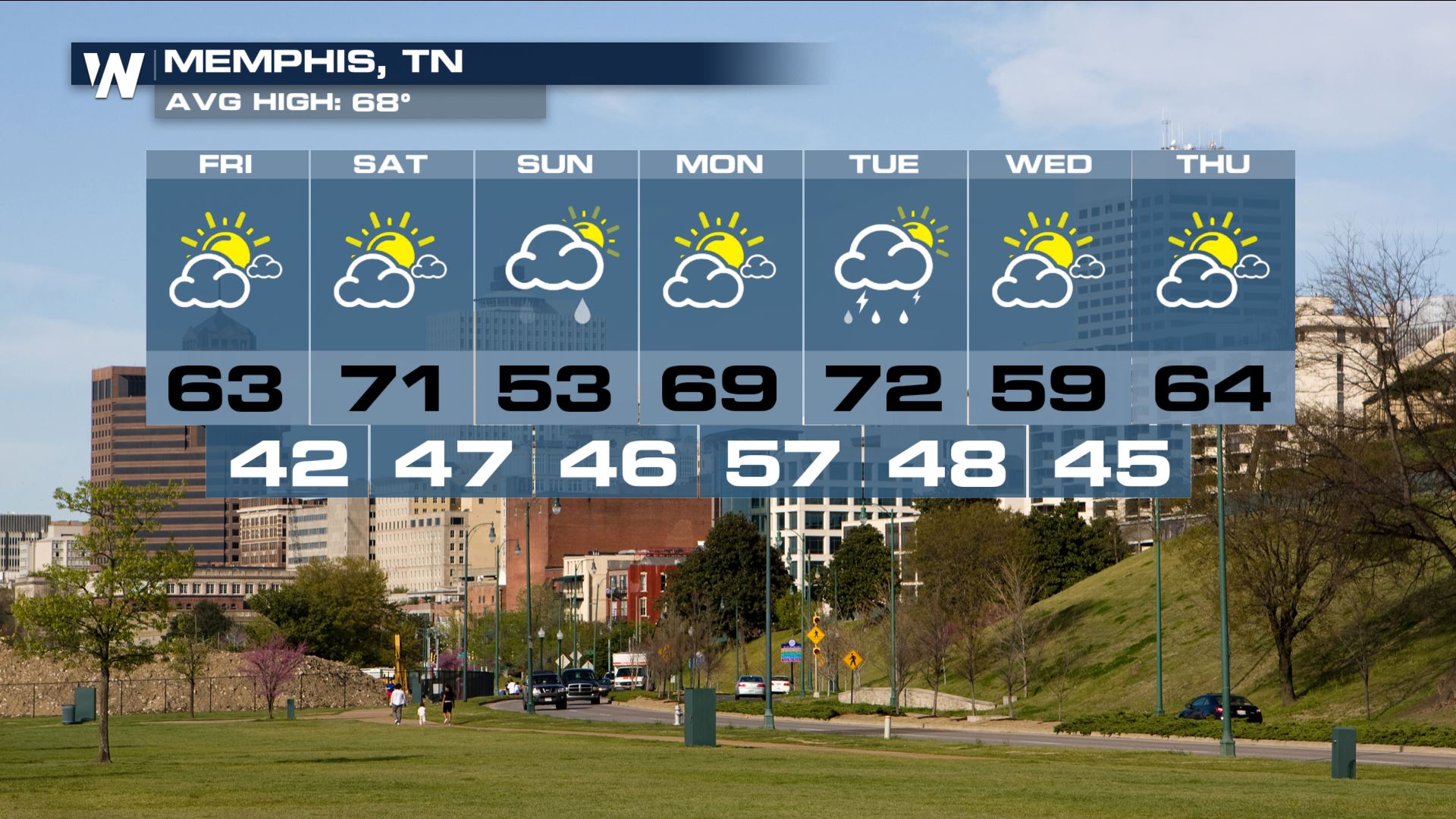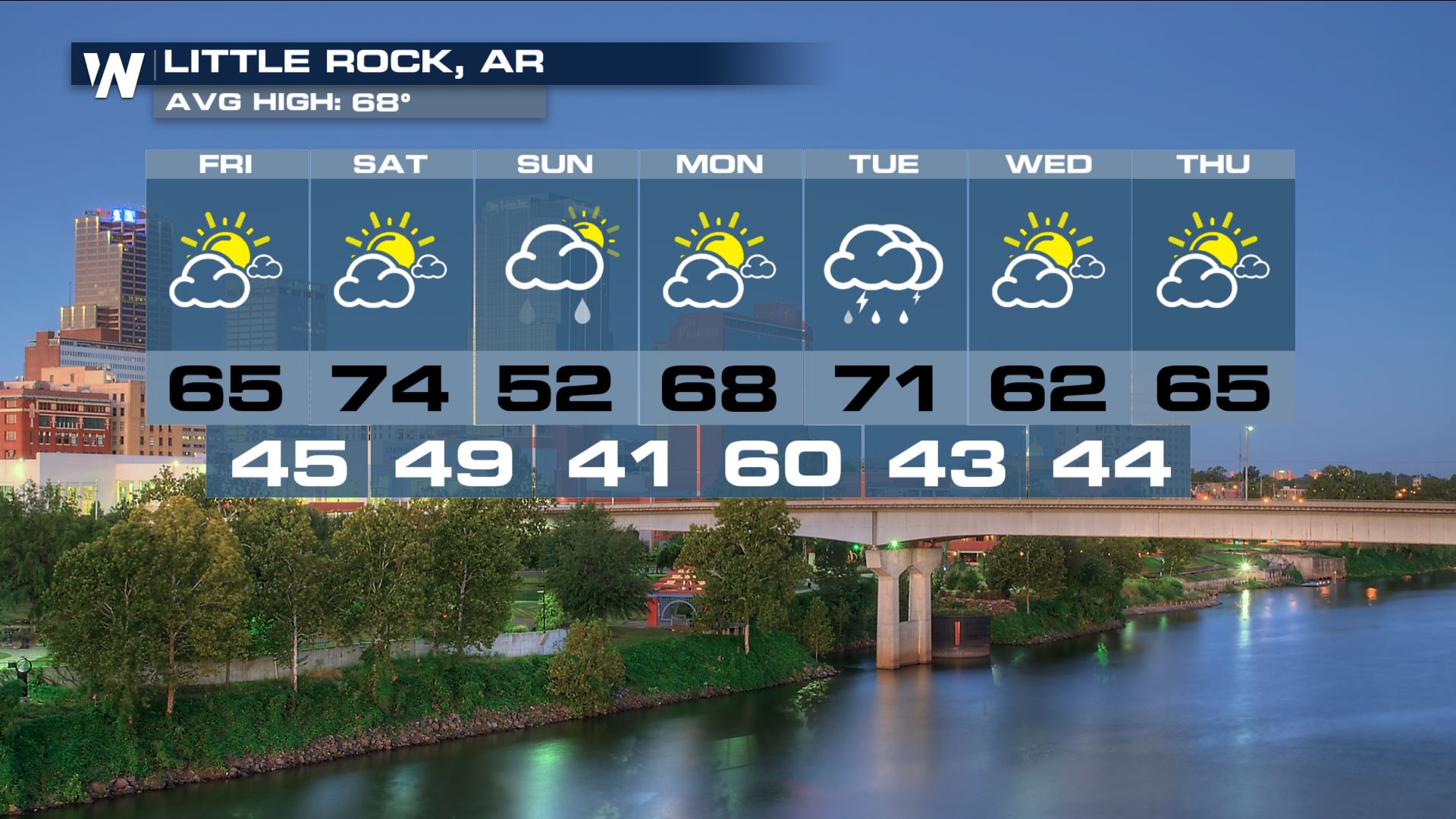 Here are some extended forecast for areas that could see some of the heavy rain next week.  For Memphis and Little Rock you can see the storms in the forecast by Tuesday.  This is the timing of when we are looking the heavy rain.
Climate Outlook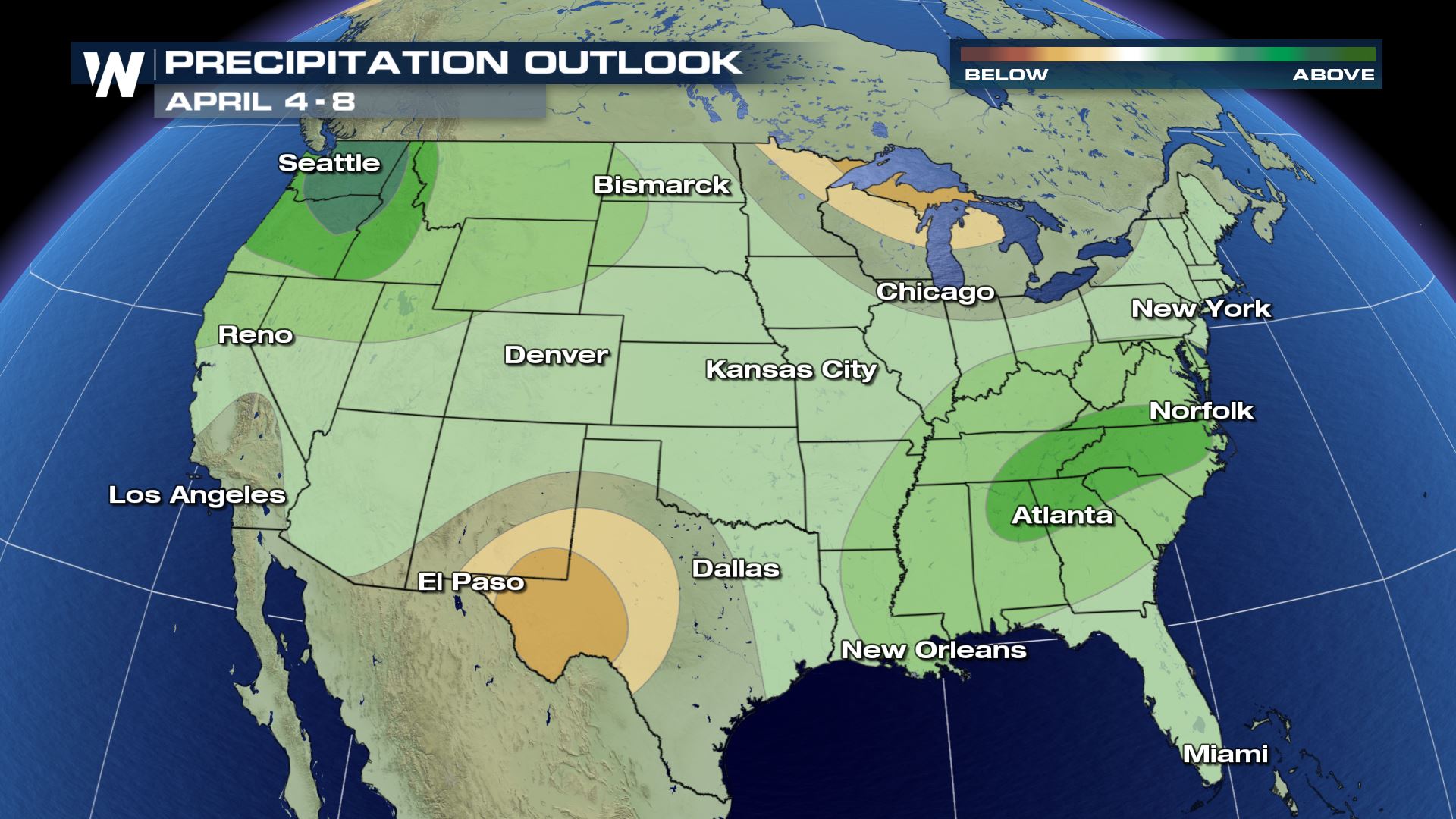 The climate forecast for April 4 through April 8 is showing a high chance of above normal precipitation over the areas where we are anticipating the flooding potential next week. Keep it tuned to WeatherNation over the next several days for more updates on this possible heavy rain event.
Meteorologist Patrick Crawford