Very warm temperatures will allow for a strong increase in moisture over the High Plains this weekend.  A developing low pressure system will have plenty of moisture to work with as it sweeps through the region out of the Northwest.  This will mean several opportunities for heavy rain and flooding could be a factor, especially for southern Montana.
Forecast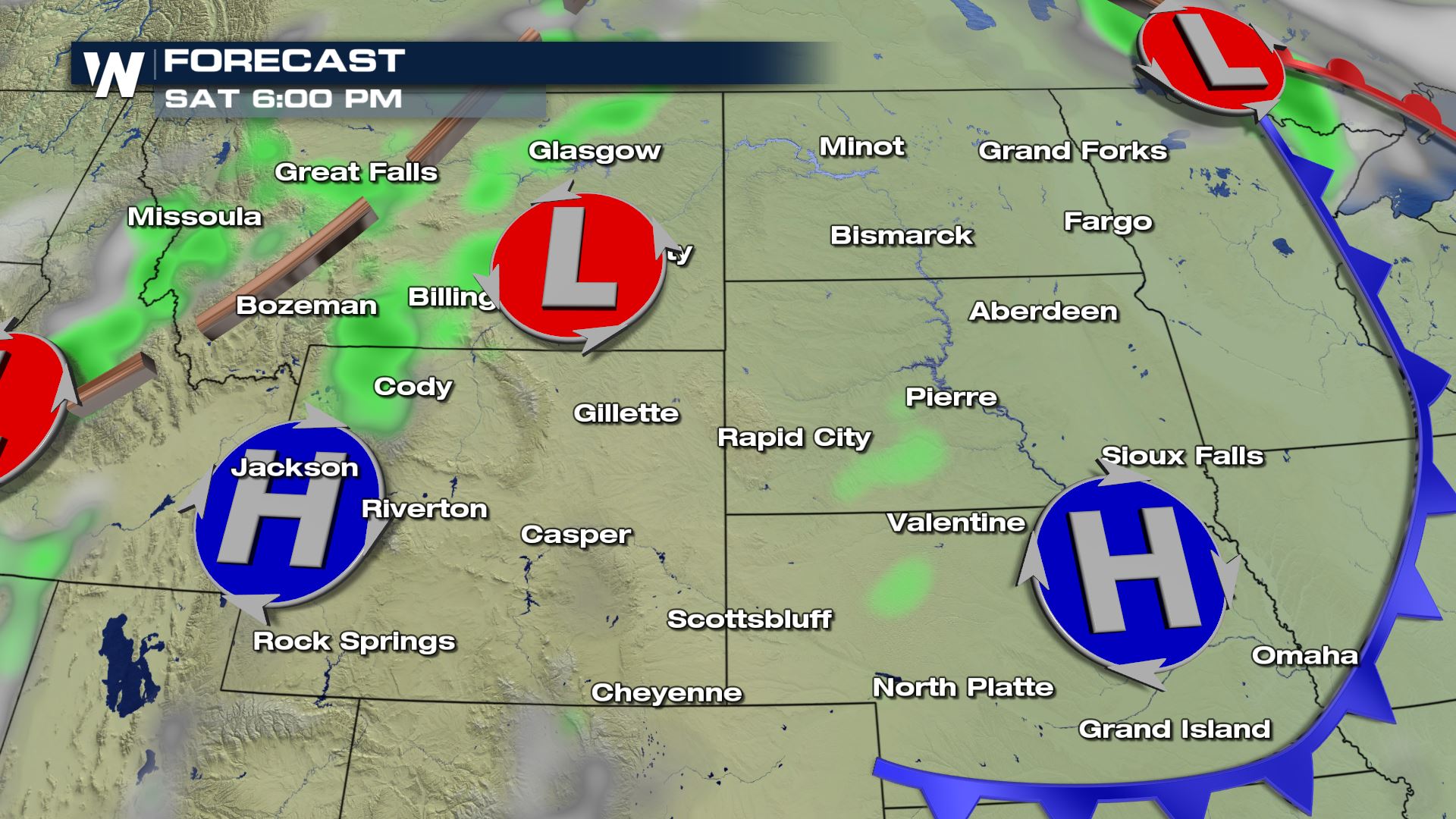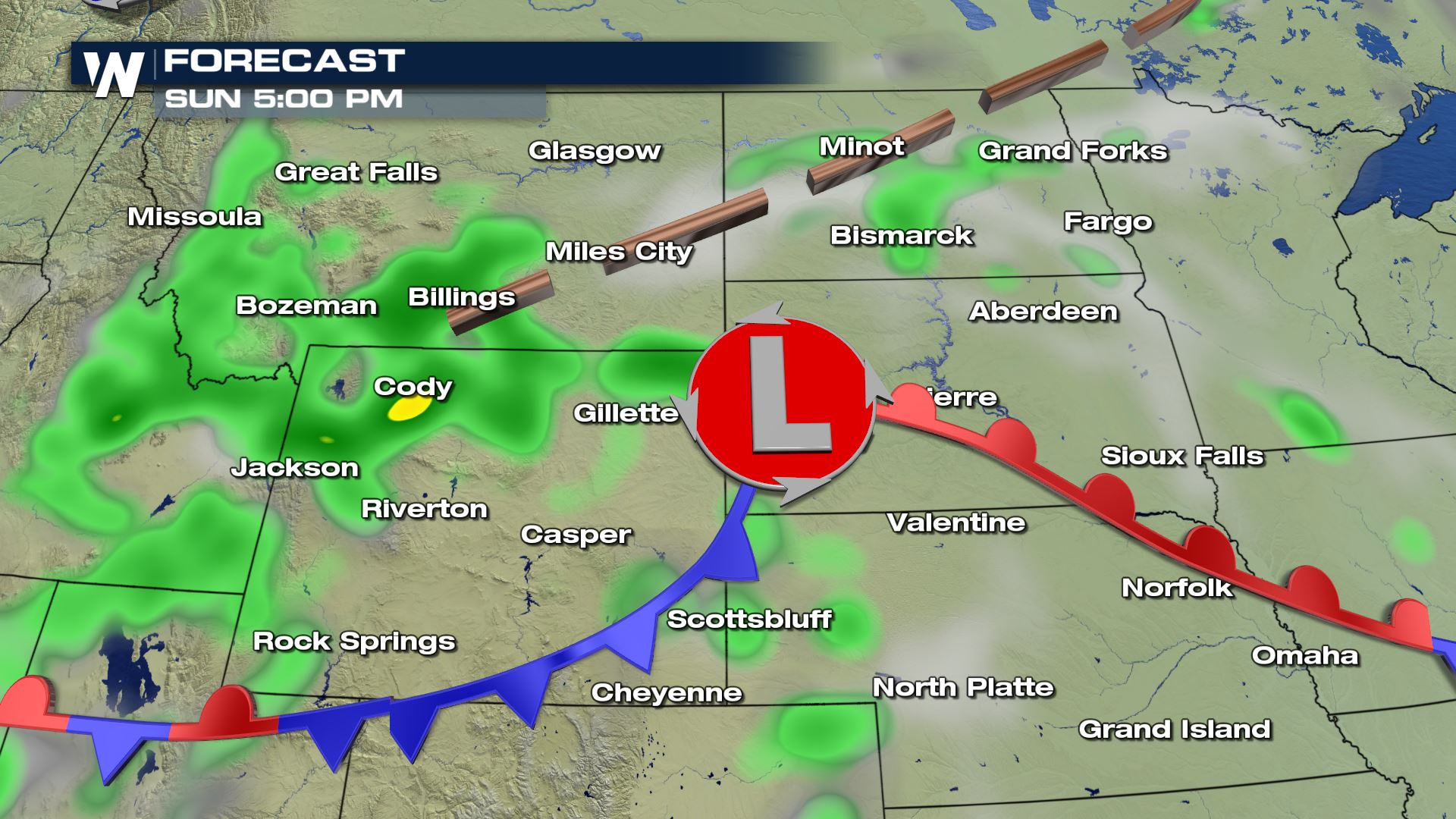 Here is a look at the timing for the showers and storms over the weekend.  Both Saturday and Sunday are showing showers and storms during the afternoon and more storms are in the forecast for Monday as well.
Rainfall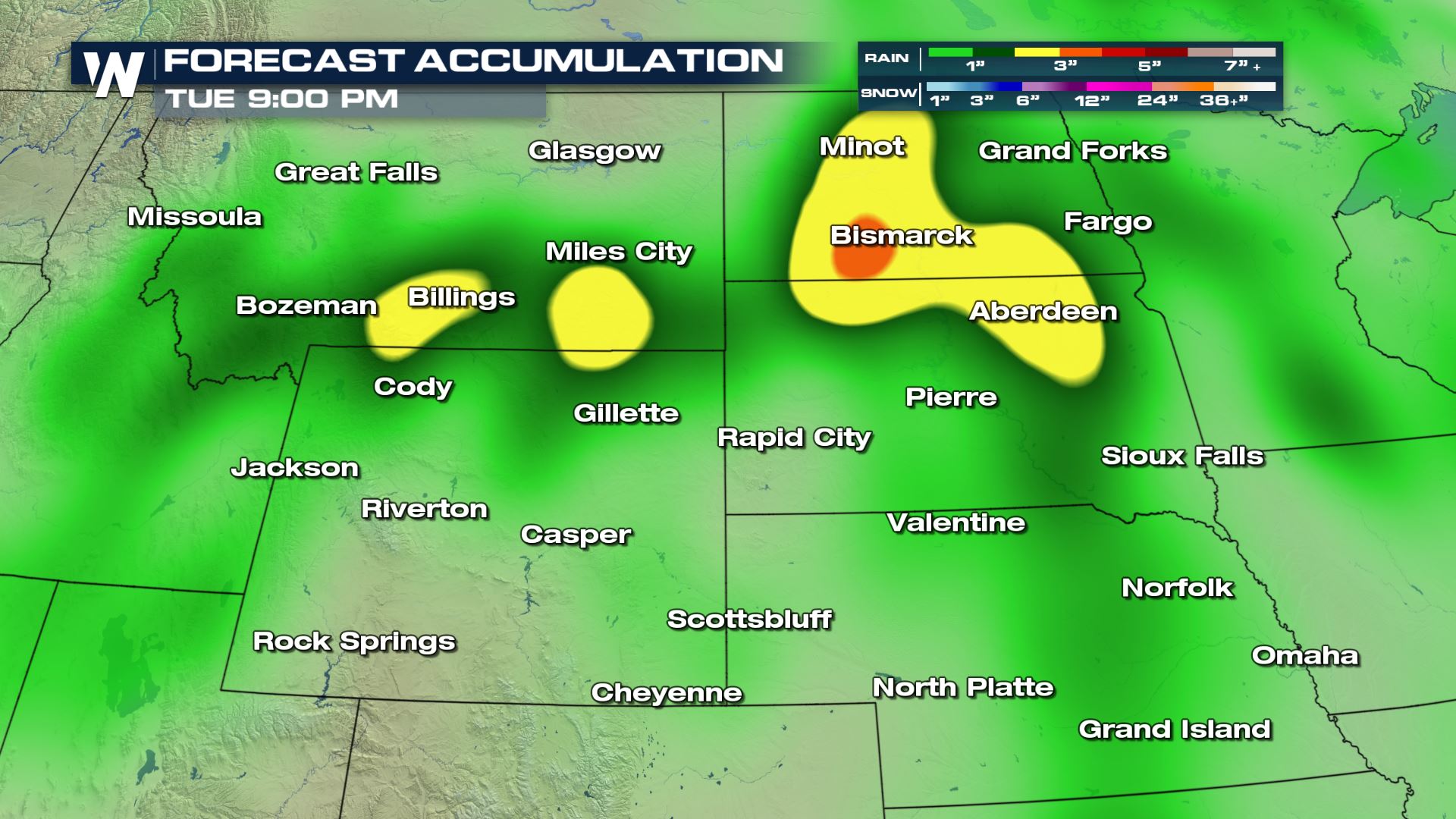 Rainfall potential will be in the range of 1 to 5 inches across the High Plains with the heaviest rain setting up in Montana and the Dakotas.
City Forecasts
Here is a look at some city forecasts where rainy weather is on the way.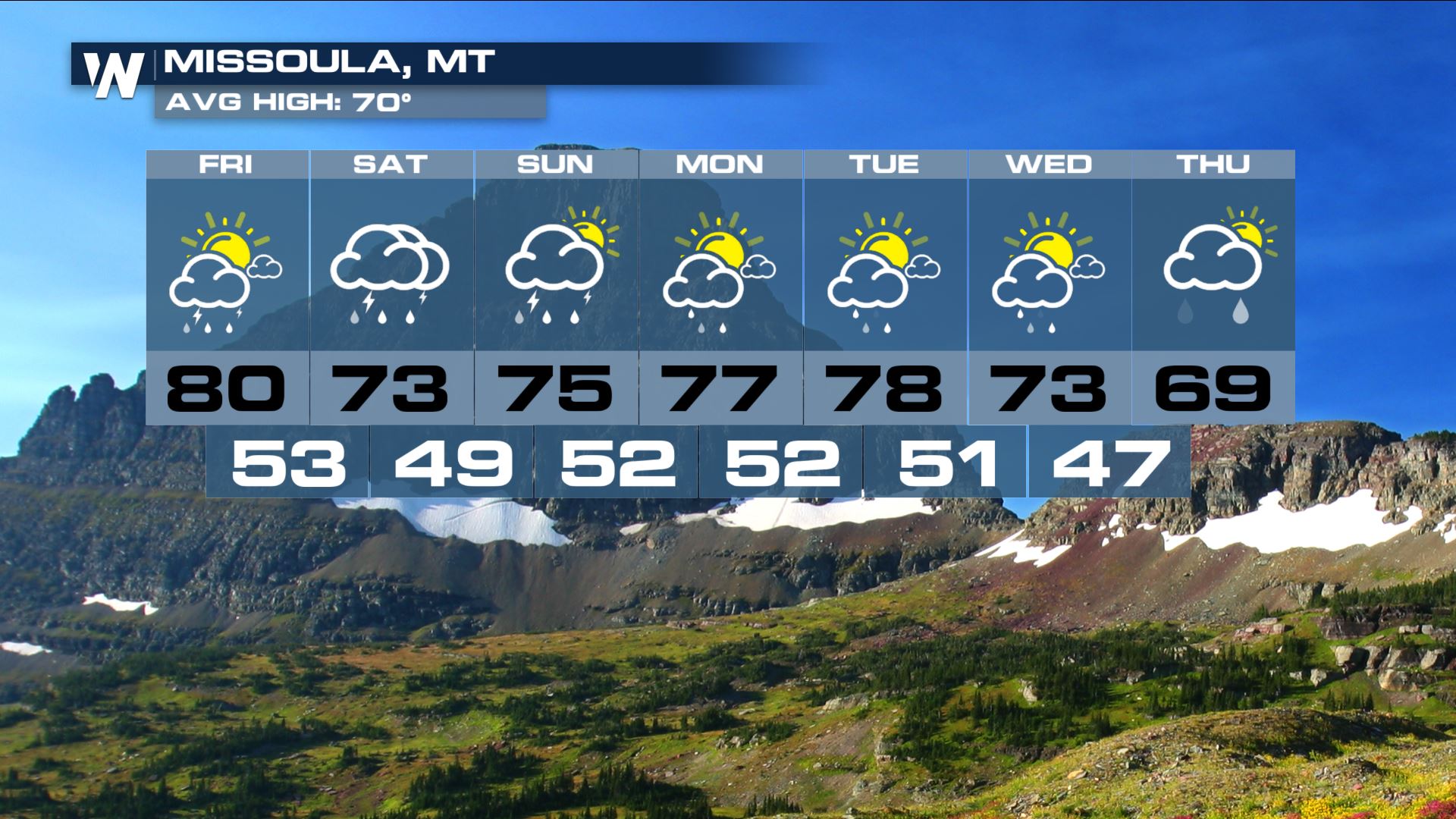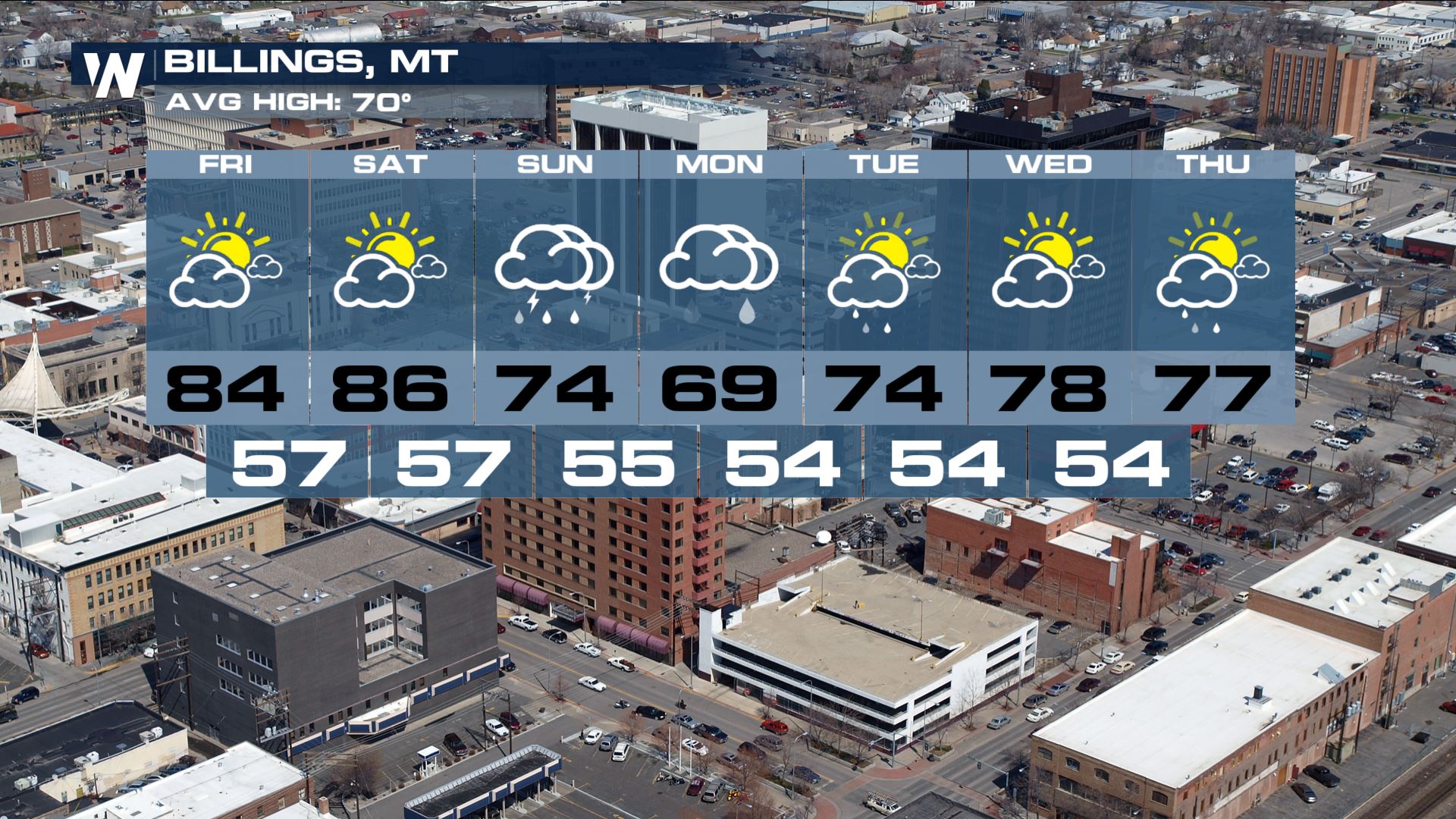 If you live in or plan on travelling to the High Plains this weekend, plan on the potential for some heavy rain and be safe!
Meteorologist Patrick Crawford