Monsoonal moisture streaming into the Southwest will allow for increasing shower and thunderstorm chances today for the State of Arizona. This rain could be so intense that flash flooding will be likely. Here is the very latest on today's heavy rain risk.
Flood Alerts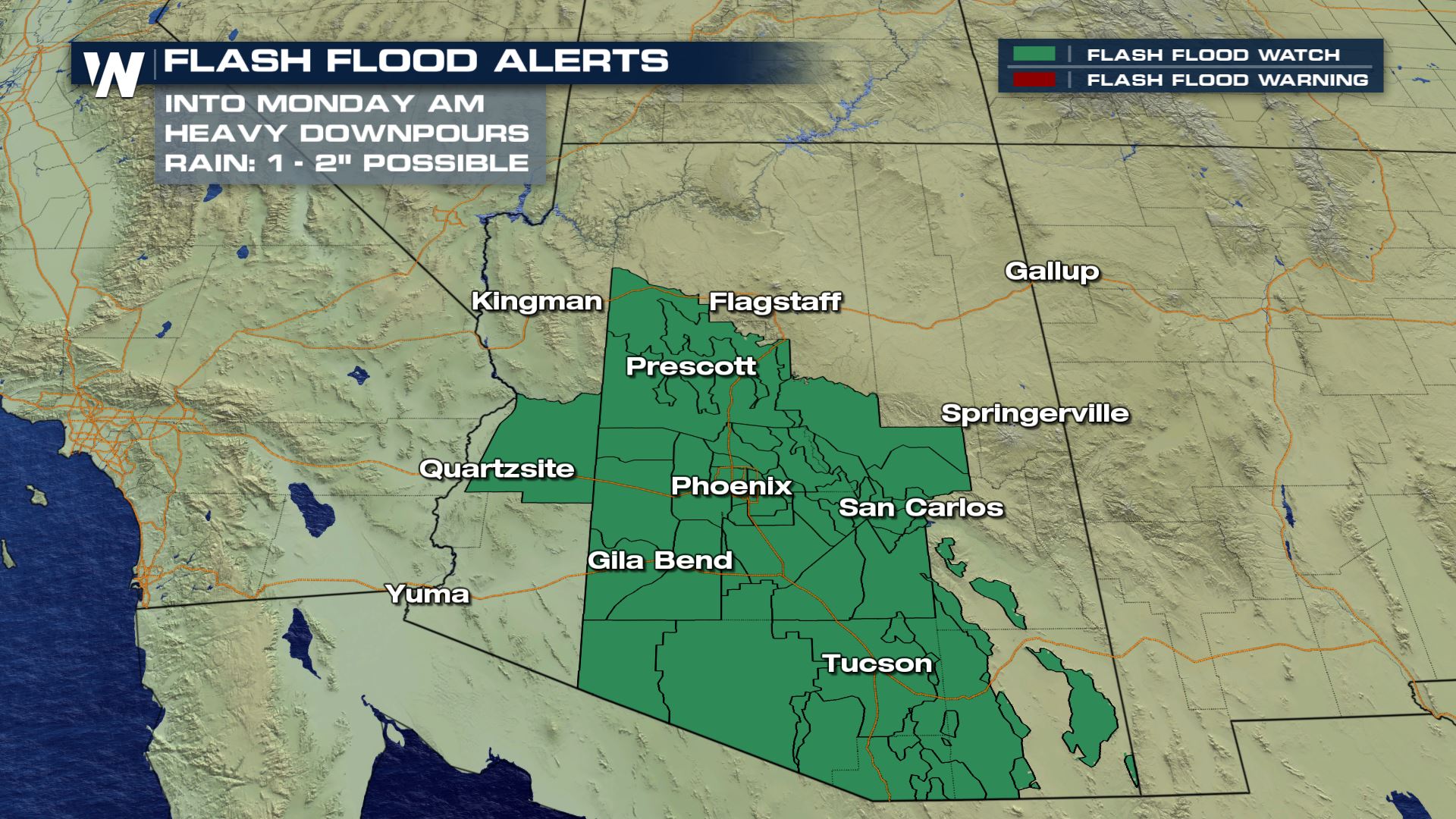 Flash flood watches are in place across many counties in Arizona today.  Cities like Tucson and Phoenix are included for today's risk of flash flooding.
Forecast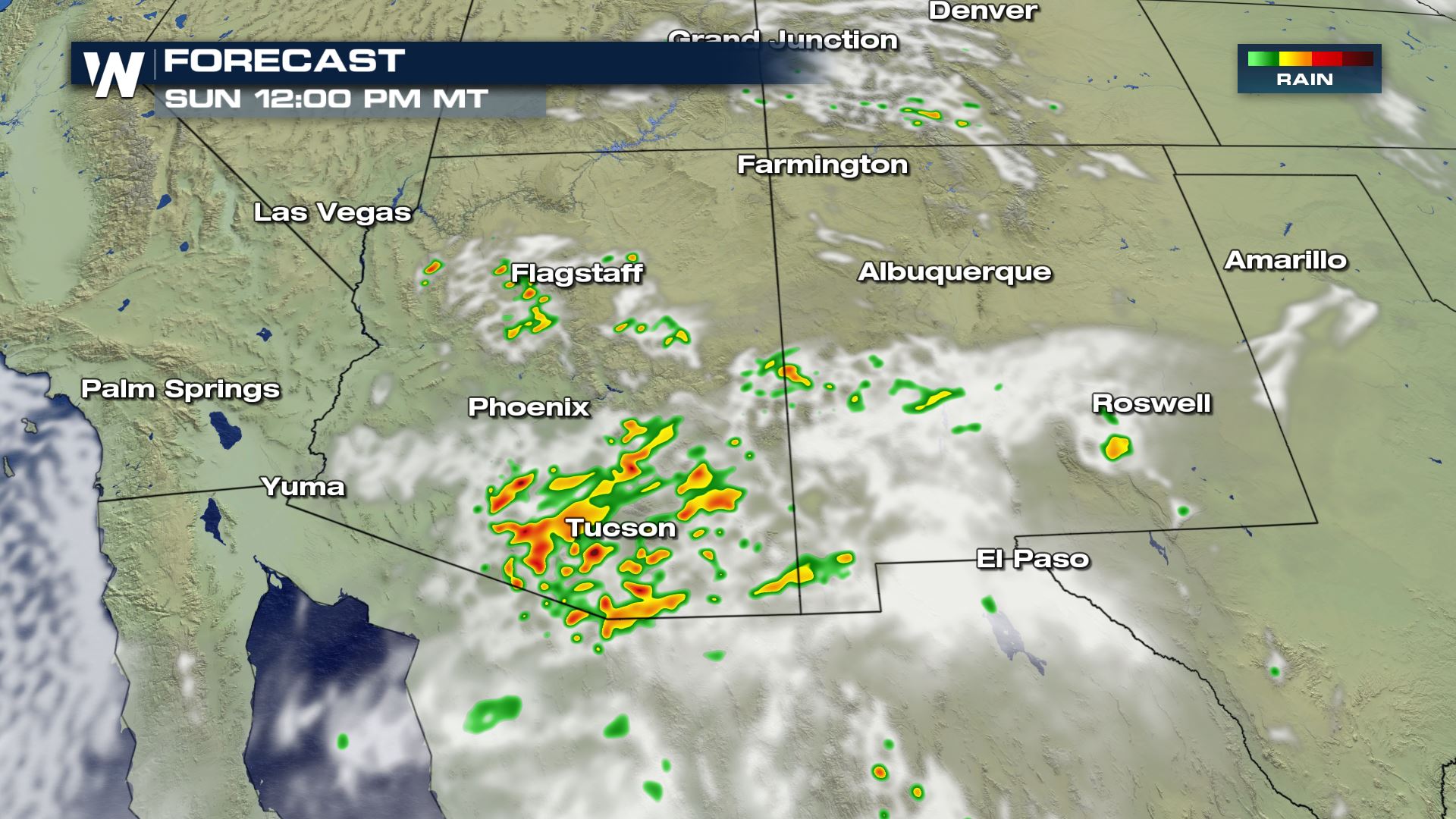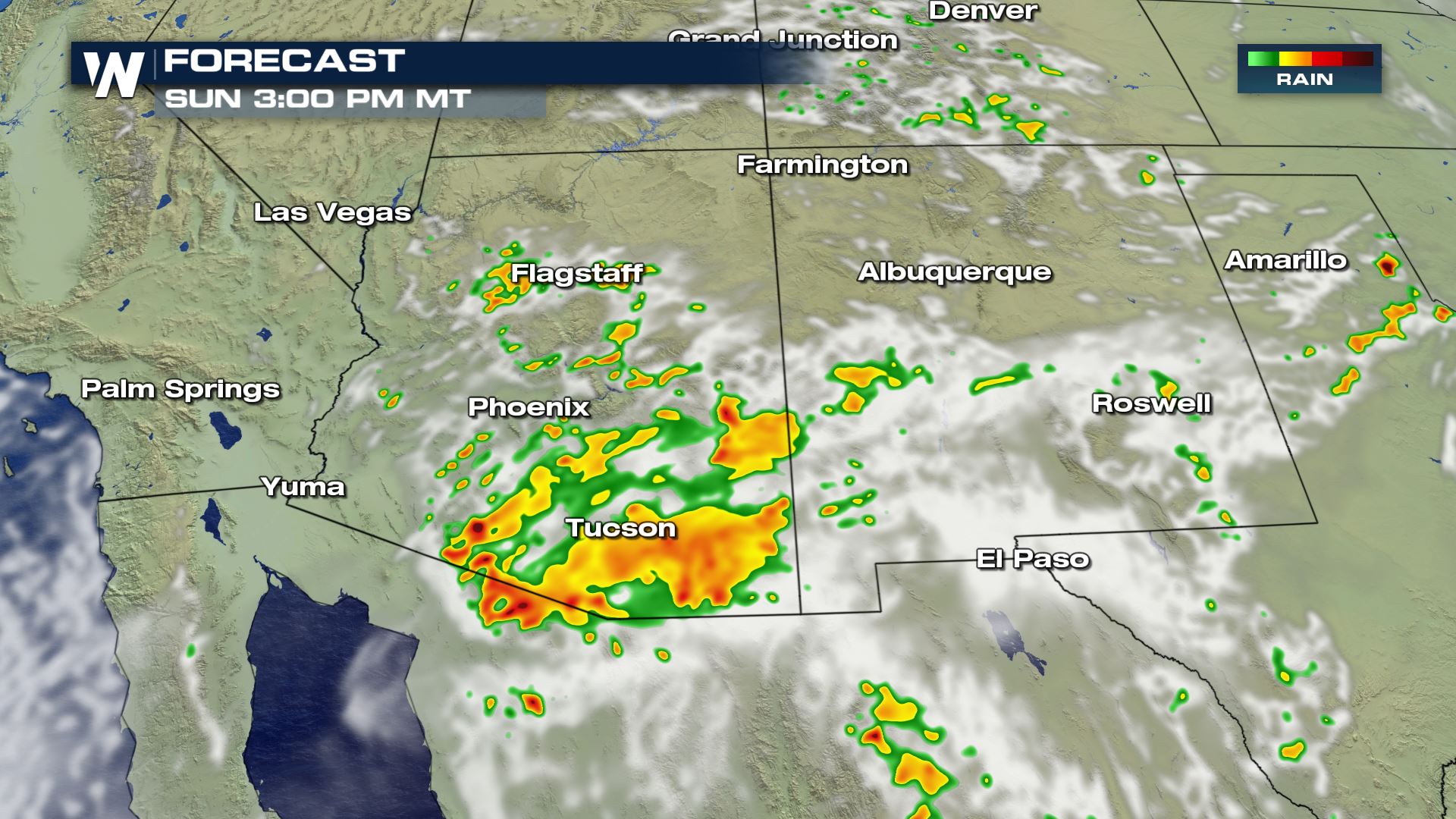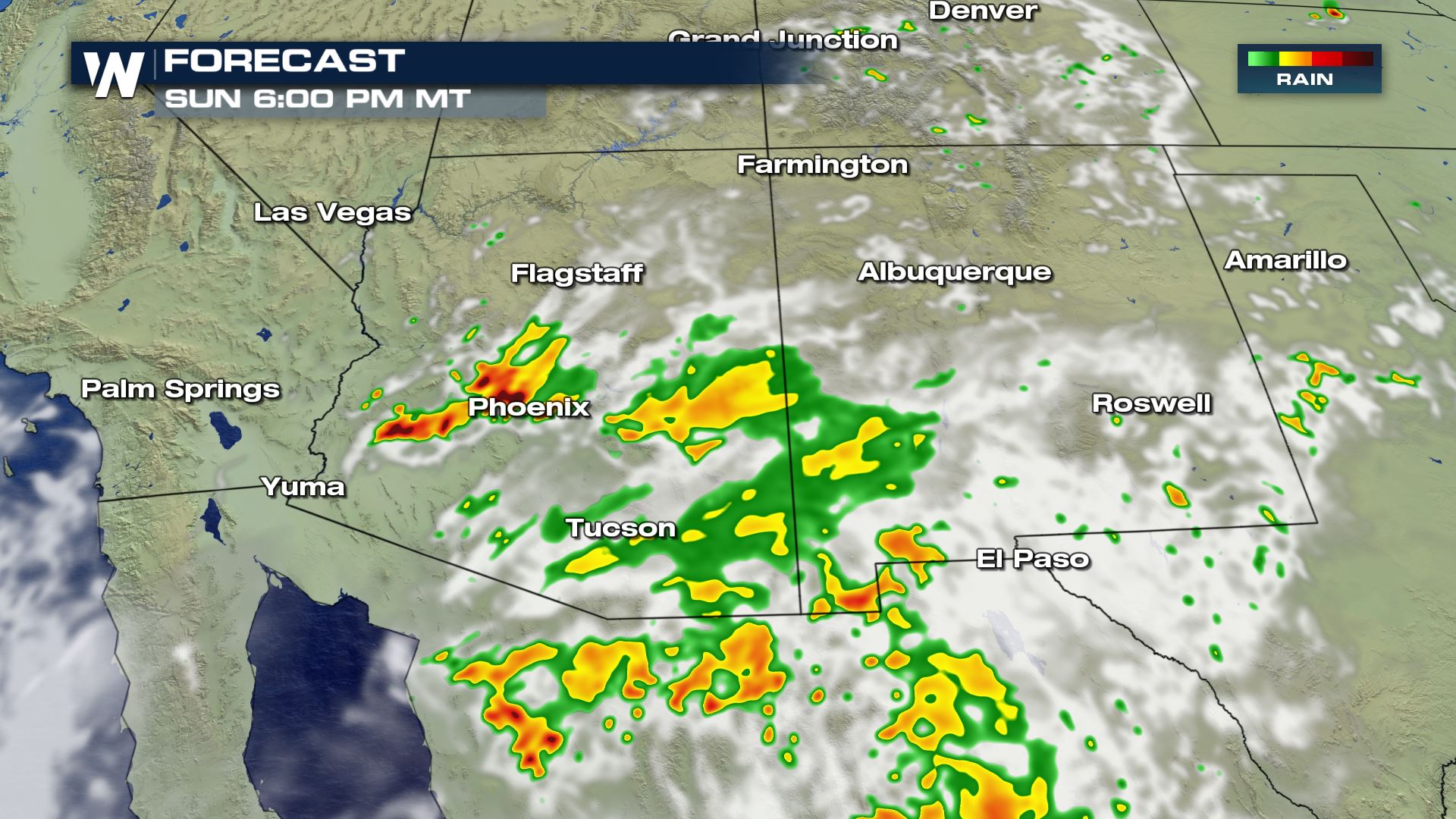 The timing for today's heavy storms will be during the afternoon hours.  This is the time frame where the instability will be strong and daytime heating will create the necessary lift for showers and storms to develop.
Rainfall Forecast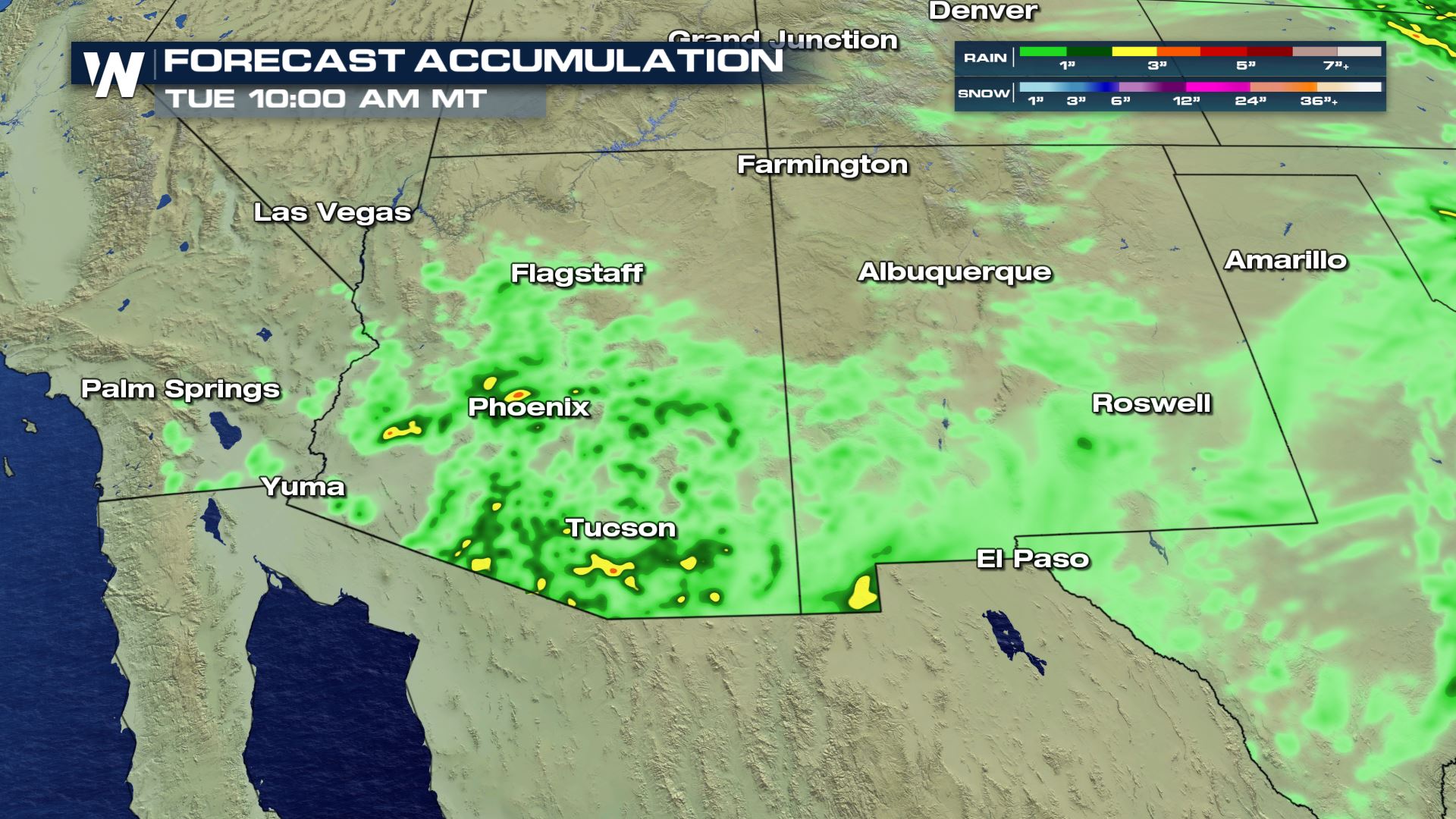 The latest rainfall forecast is showing up to 3 inches of rainfall today for areas under the flash flood watch.  Some isolated spots could see higher amounts. More updates are on the way all day on WeatherNation.