A strong system coming out of the Rockies this week will lead to the risk of heavy rain across the Mississippi and Tennessee Valleys.  Flooding will be the biggest weather threat, but some strong winds and small hail can't be ruled out.  Here is the very latest.
Forecast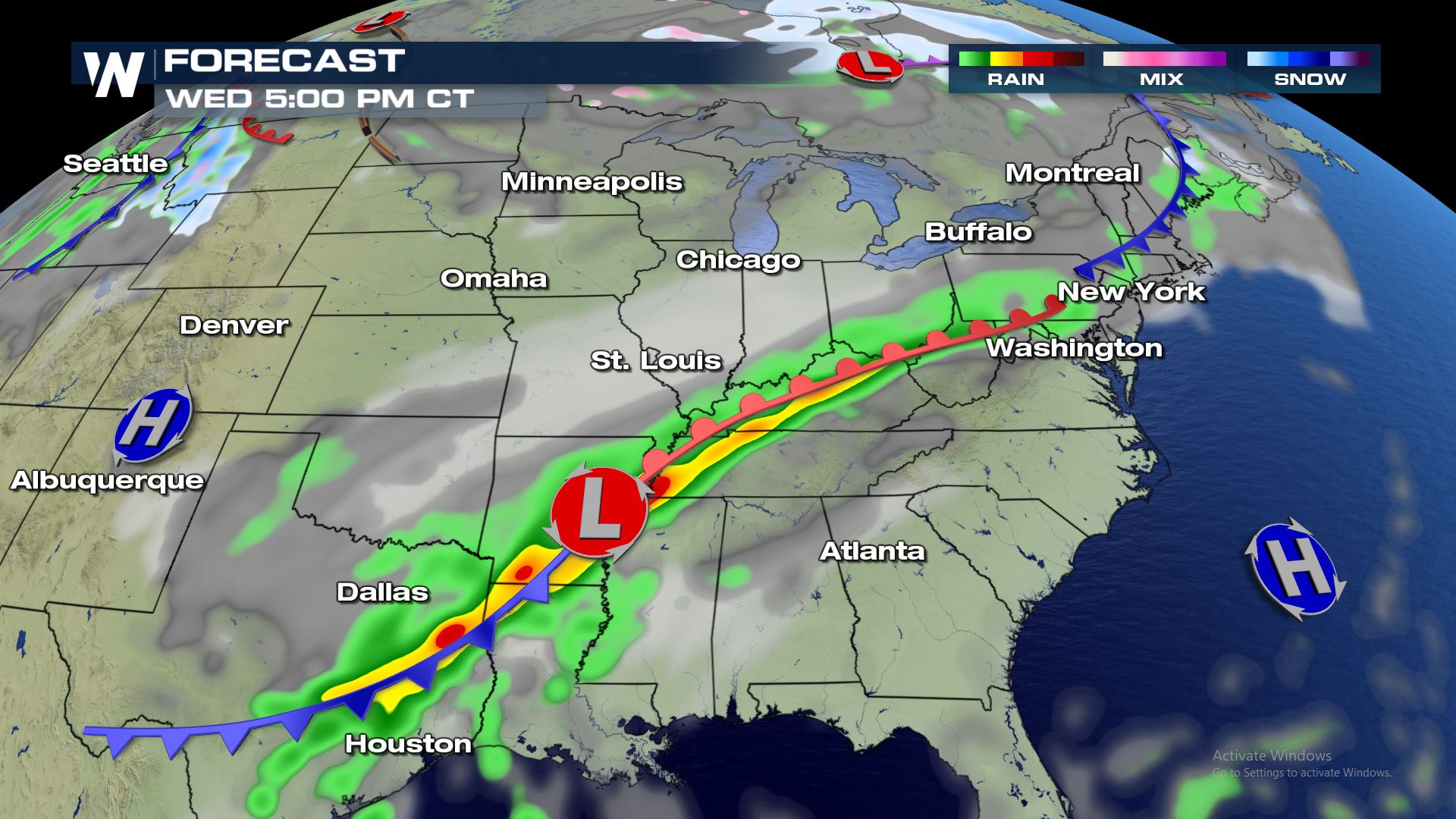 A low pressure system and an attached cold front will bring rain from east Texas through southern Ohio for Halloween Night.  This system should become somewhat stationary or at least move very slowly through the Mississippi and Tennessee Valley.  This slow movement will bring the risk of training thunderstorms which could lead to flash flooding.
Rainfall Potential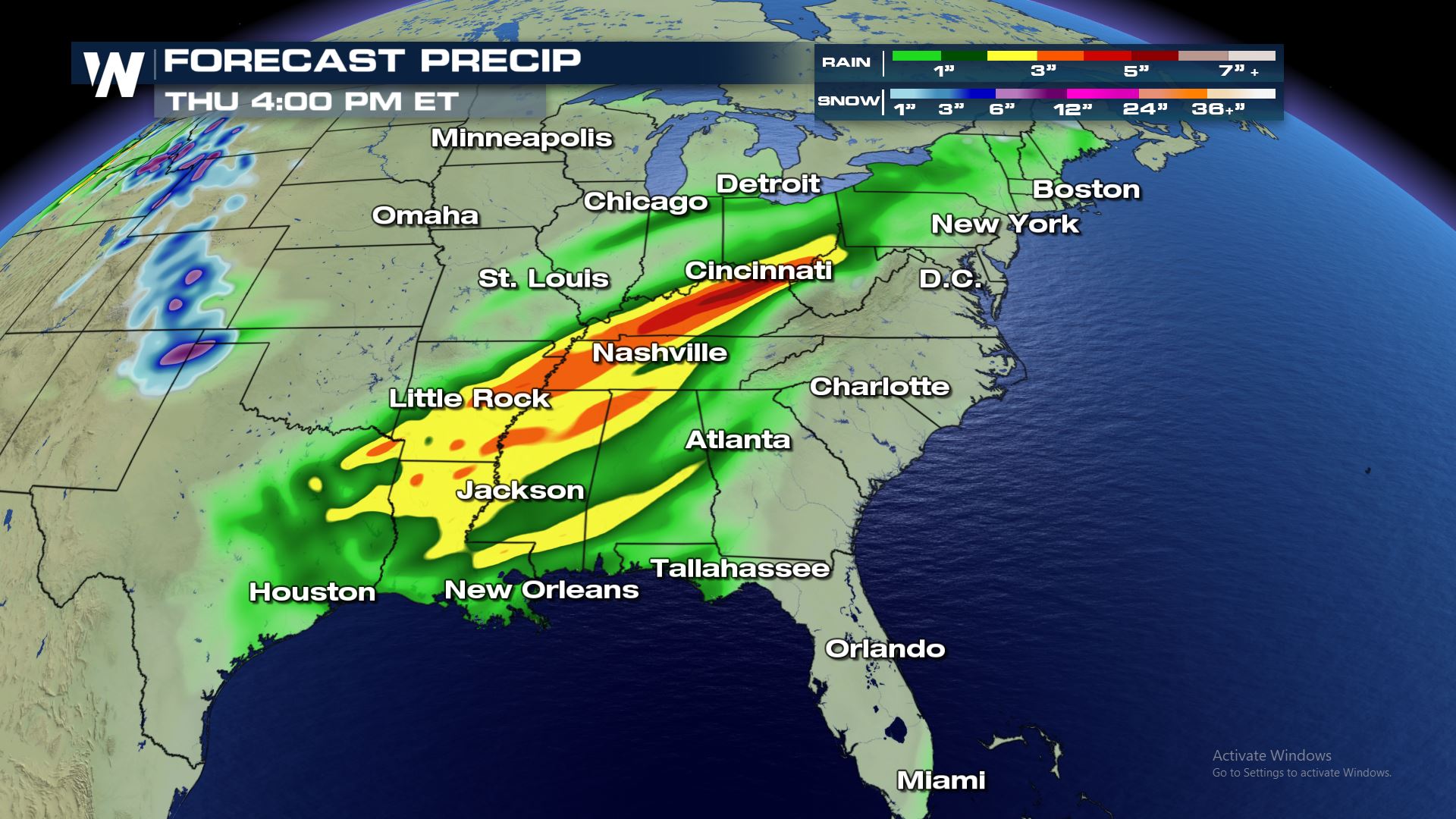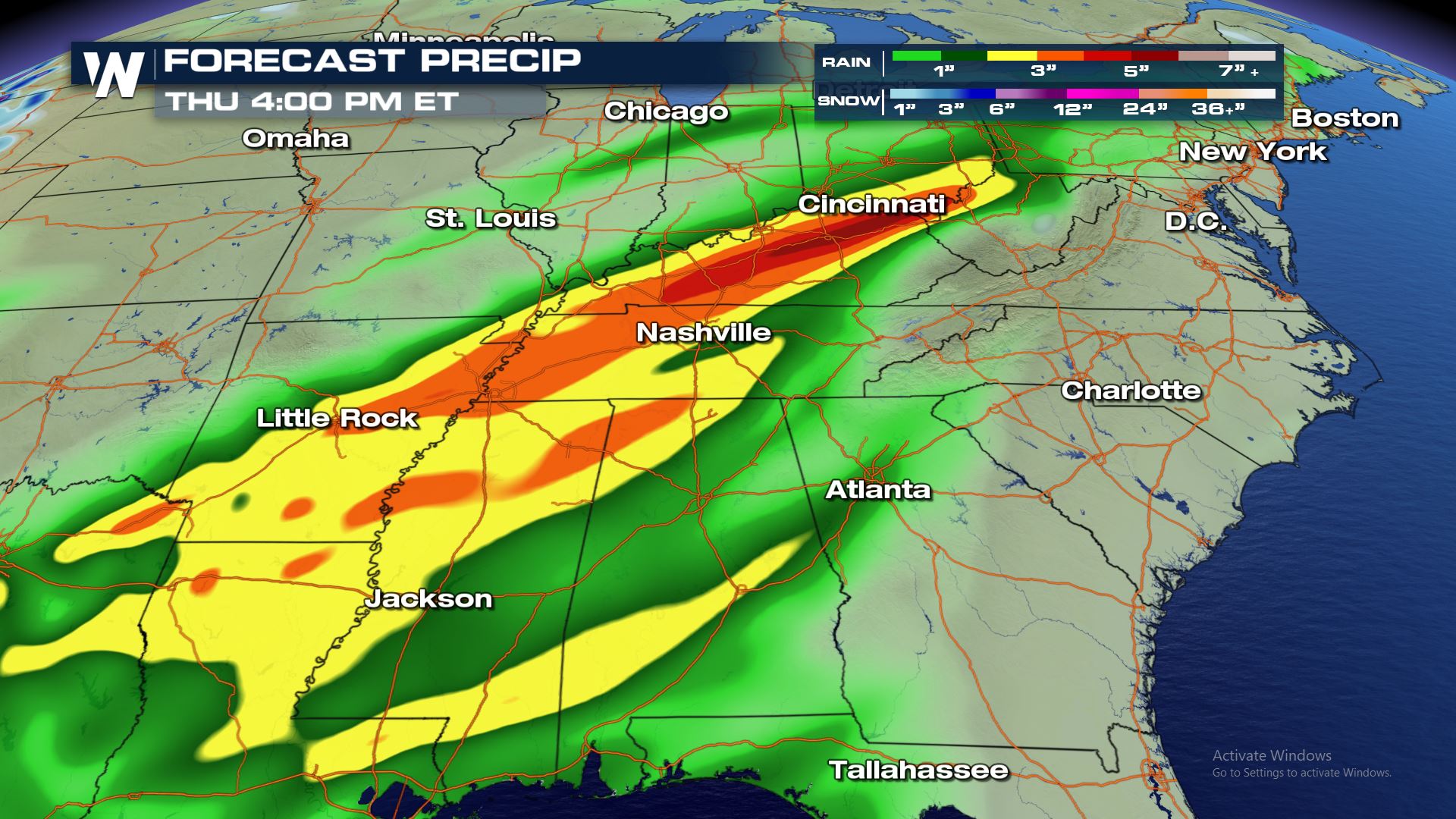 Areas from southern Ohio into eastern Arkansas could see some of the higher rain totals through Thursday afternoon.  The potential for 3-5" will be there in those areas and that means flash flooding will be increasing over these same areas.
Extended Forecast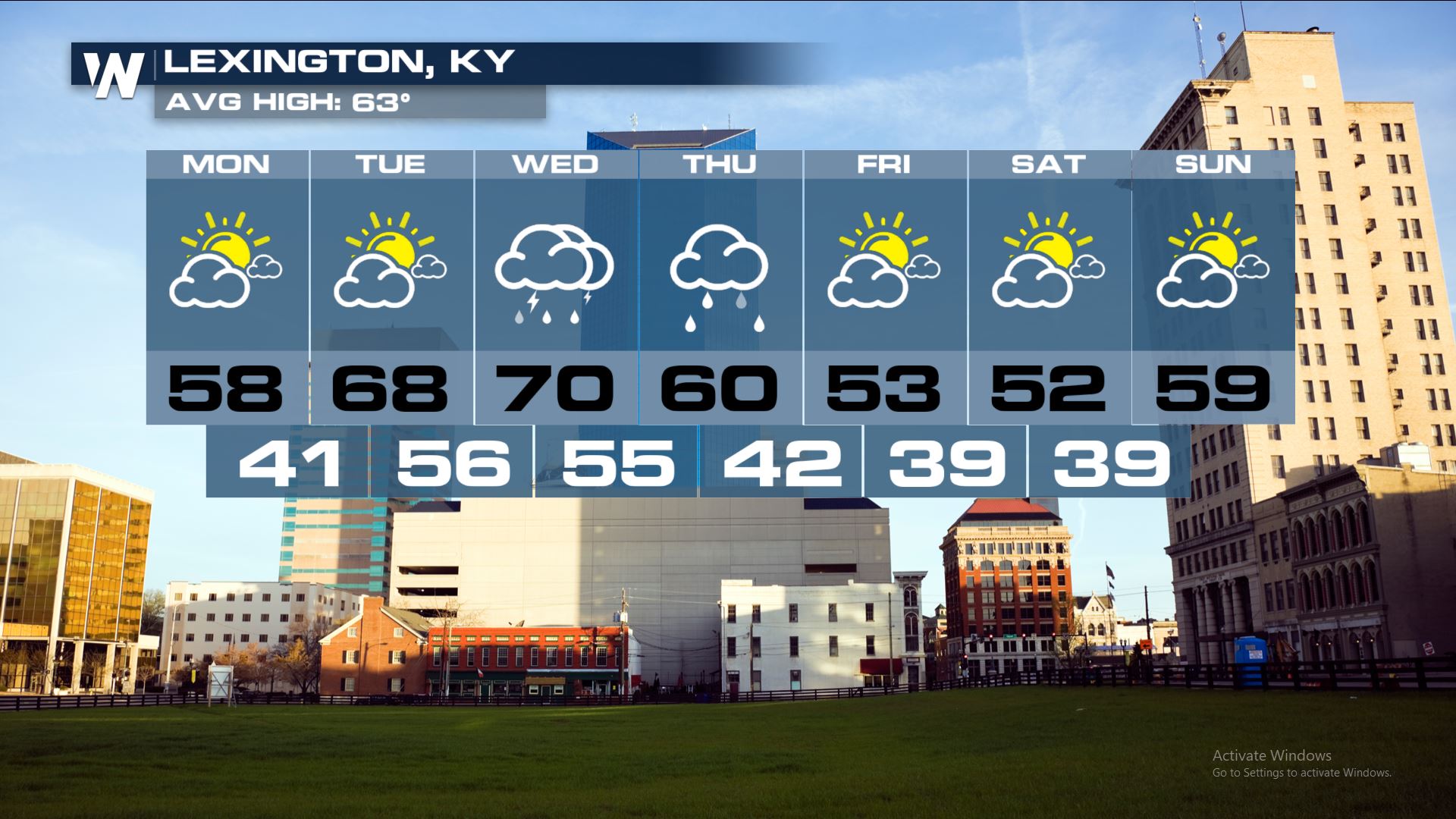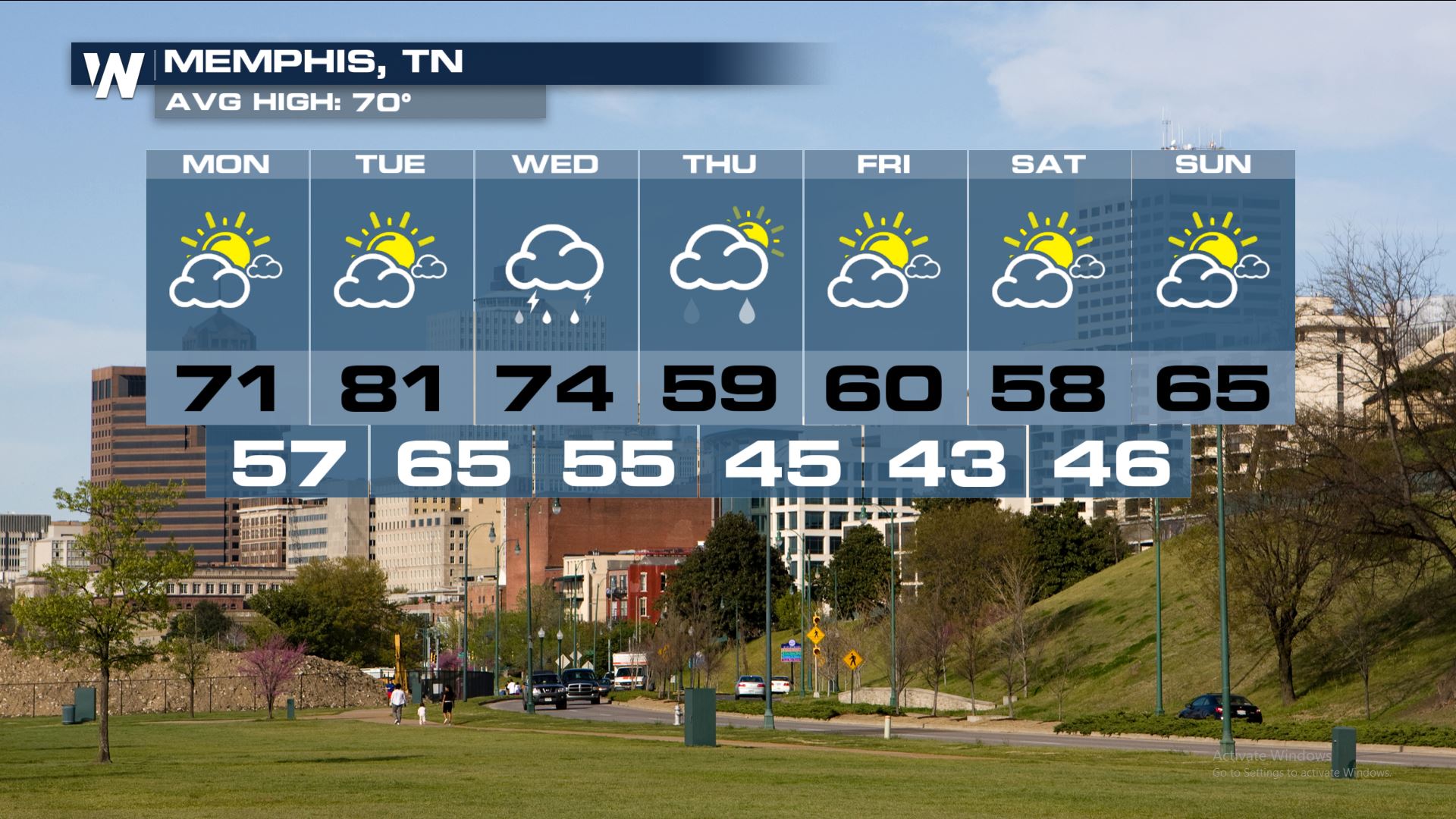 Here is a look at city forecasts where this system will have a big impact...not just with rain, but with the temperature forecast too. Keep checking WeatherNation for more updates.