Heavy rain and the risk of flooding will be on the increase for the Mississippi Valley.  This includes the states of Arkansas, Missouri and Illinois.  Here is the very latest.
Excessive Rain Forecast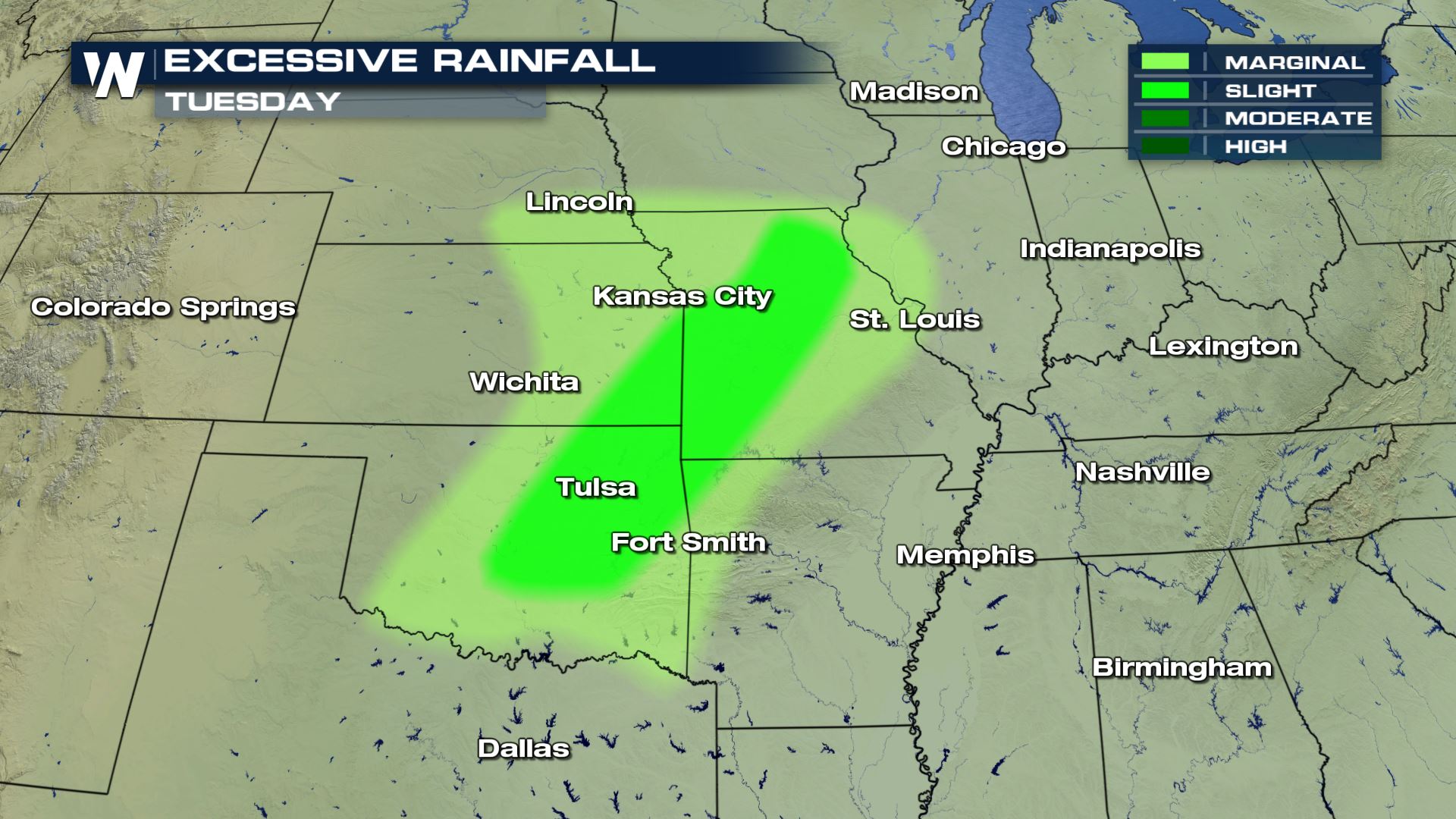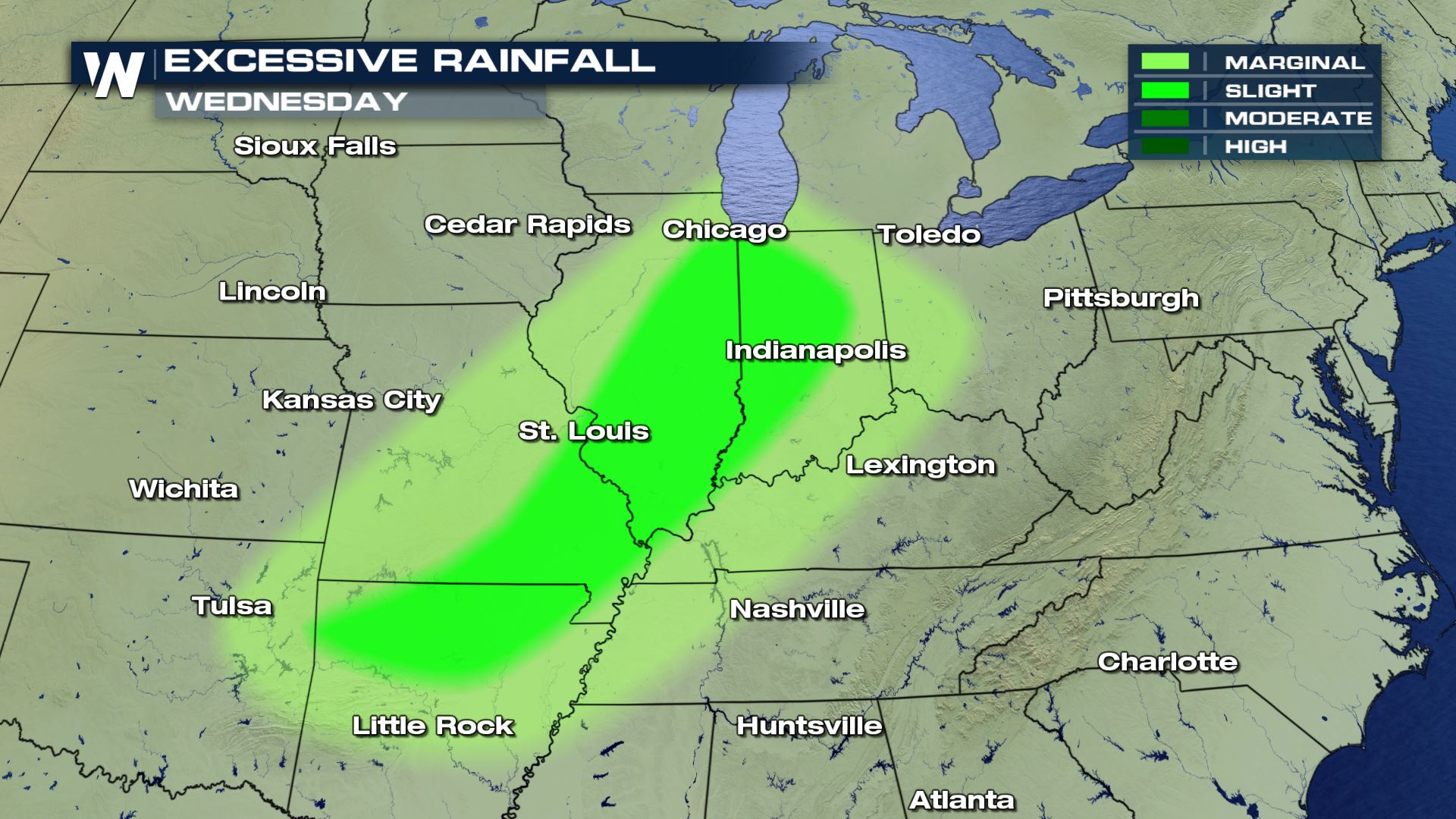 The heavy rain risk on Tuesday will be more confined to Oklahoma and Missouri before spreading east on Wednesday.  Areas under the "Slight" risk of excessive rainfall could be looking at a flash flooding situation.  Definitely a good idea to start preparing in these areas...moving your vehicles to higher ground and avoiding areas that are prone to flood after a very heavy rain.
Rainfall Forecast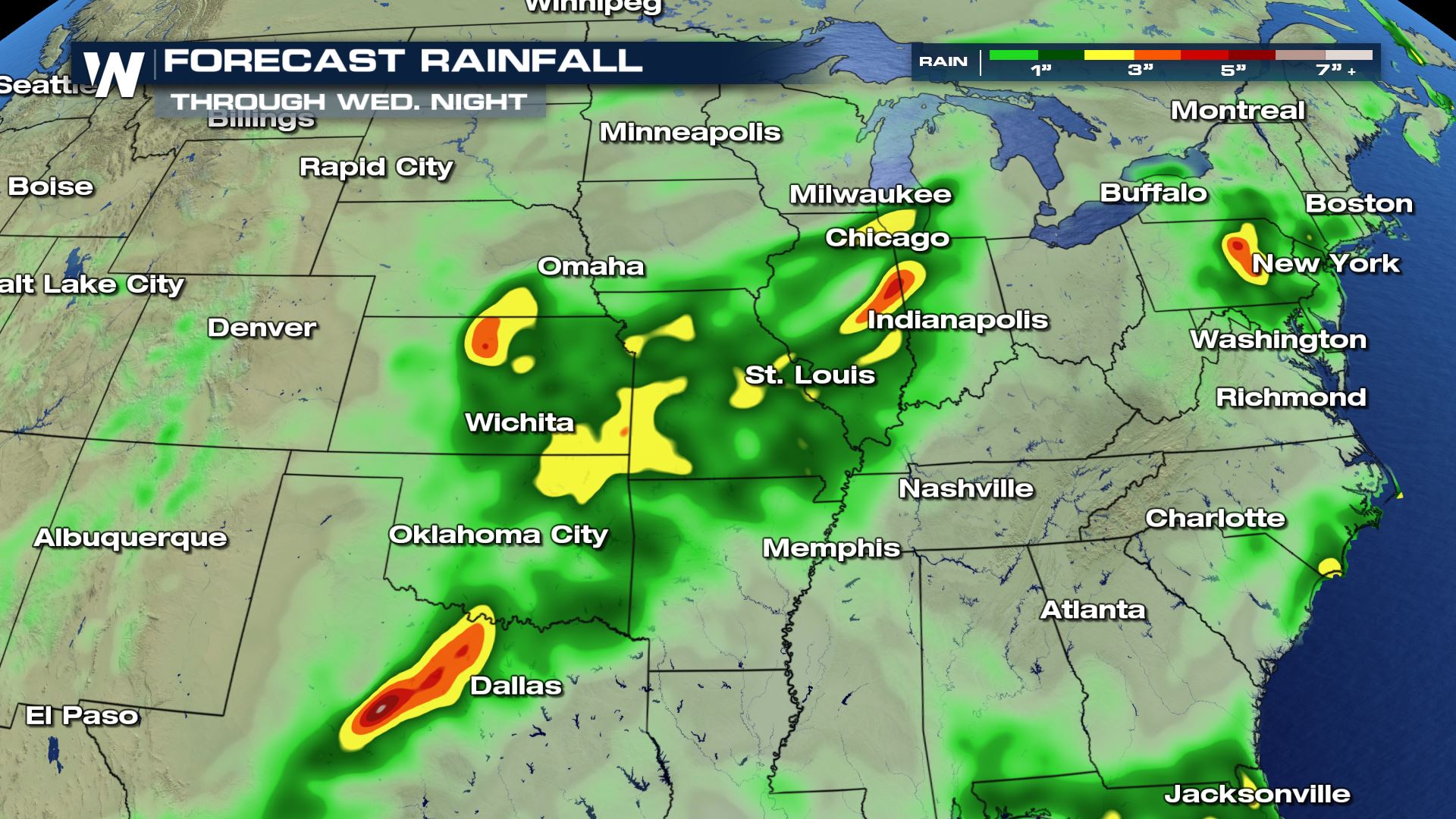 Take a look at all the heavy rain potential over the next few days.  Several inches of rainfall is on the way for areas like Tulsa, St. Louis, Peoria and Indianapolis. Keep checking back with
WeatherNation
for more heavy rain updates.