An active pattern will continue across the Pacific Northwest and the northern Rocky Mountains region into this weekend.  Rain, gusty winds, and heavy mountain snow---including the threat for avalanches---will impact the area.
Winter Alerts
The next round of snow is prompting additional winter weather alerts in the Washington and Oregon Cascades.  Additionally, snow will be likely in Oregon's Blue Mountains region as well as much of the northern Rockies in Idaho, Montana, and northwest Wyoming. Elsewhere, persistent heavy snow and gusty winds will create tough travel conditions in the mountains for the remainder of the week.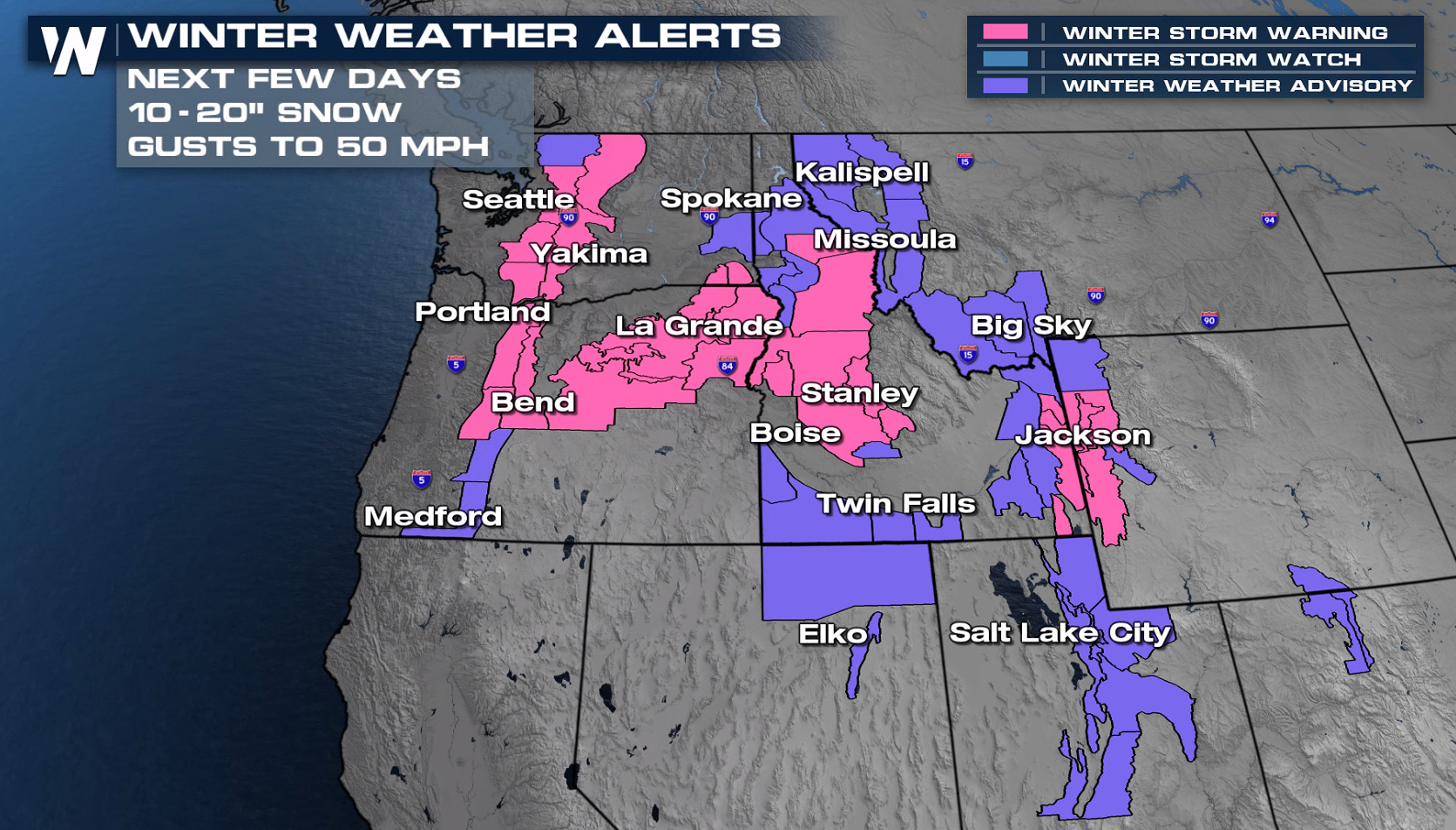 Avalanche Warnings have been issued in Oregon. With additional snowfall, strong winds, and weak layers in the snowpack, avalanches remain a concern. Mountain ranges impacted include the Bitterroots, Rattlesnakes, southern Missions, and southern Swans.
Click here
for the latest avalanche forecast.
Wind
Strong winds are expected in the lee of the Rockies with the next storm system. Gusts to 60 mph are possible along the I-80 corridor in Wyoming, as well as along I-90 between Livingston and Billings. Alerts have also been issued from Washington to California.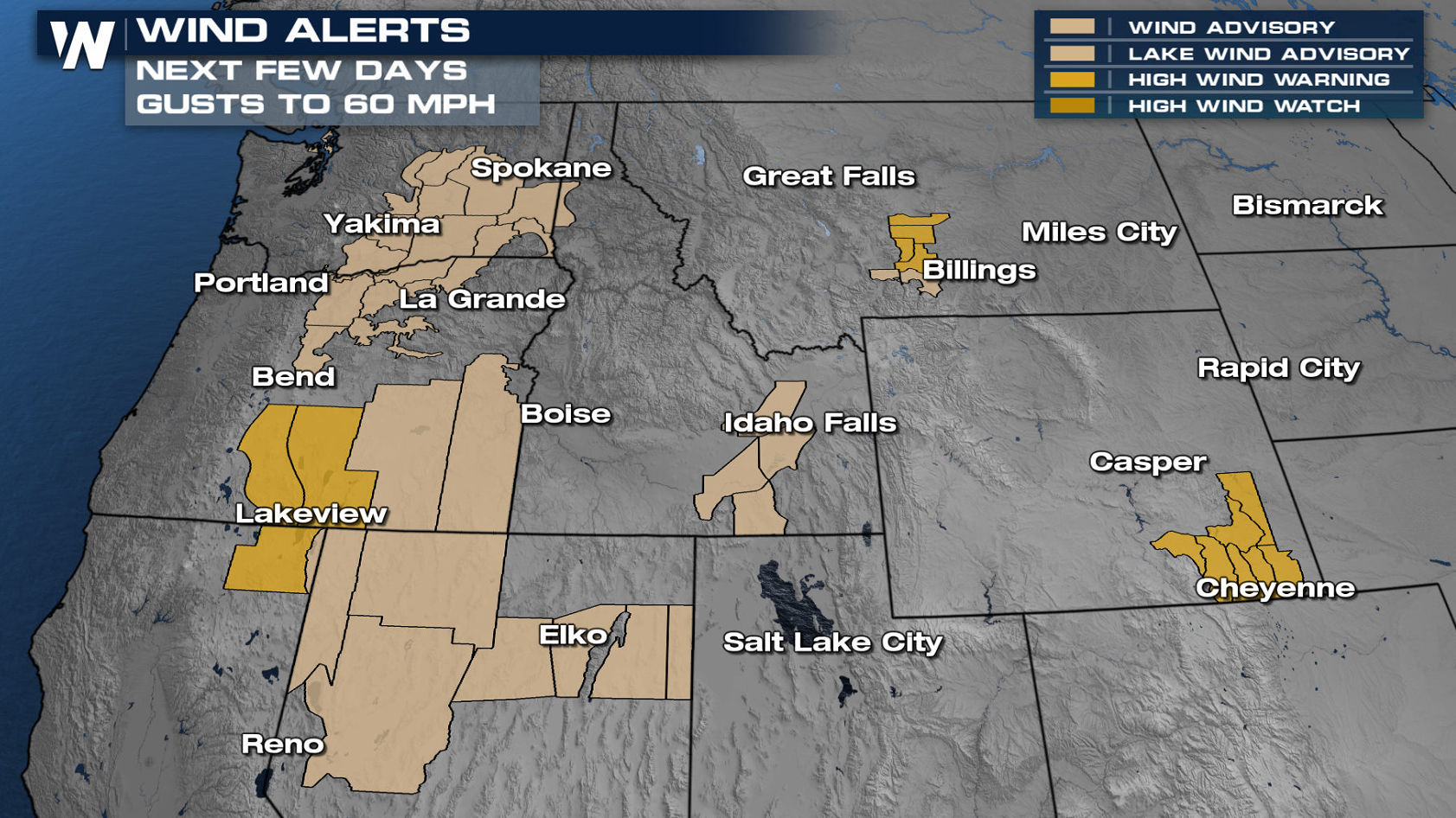 Forecast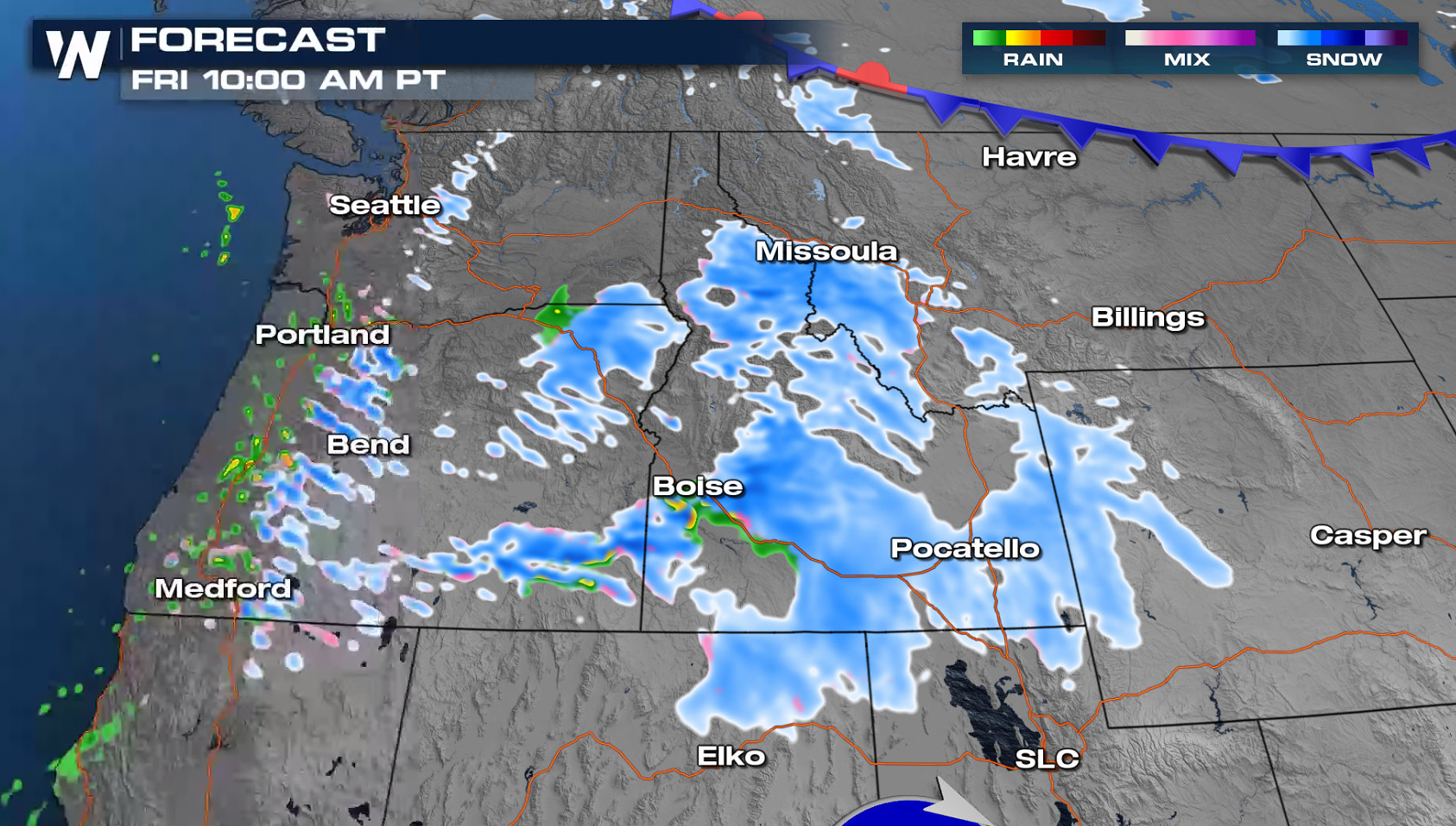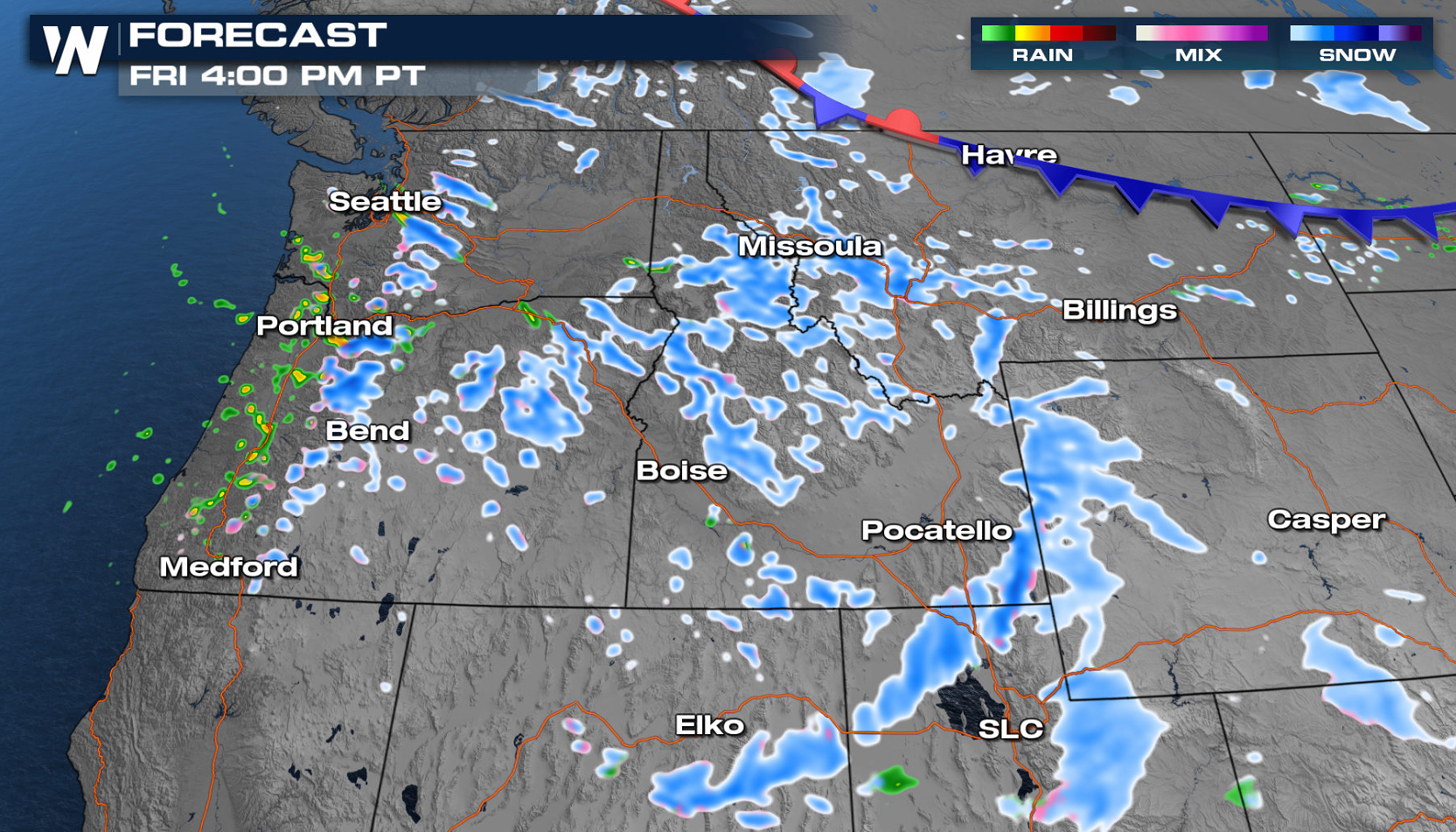 As an upper-level trough and its associated cold front dive south from the Gulf of Alaska, heavy precipitation will return to the Cascades, with travel impacts from snow mainly above 3000 feet.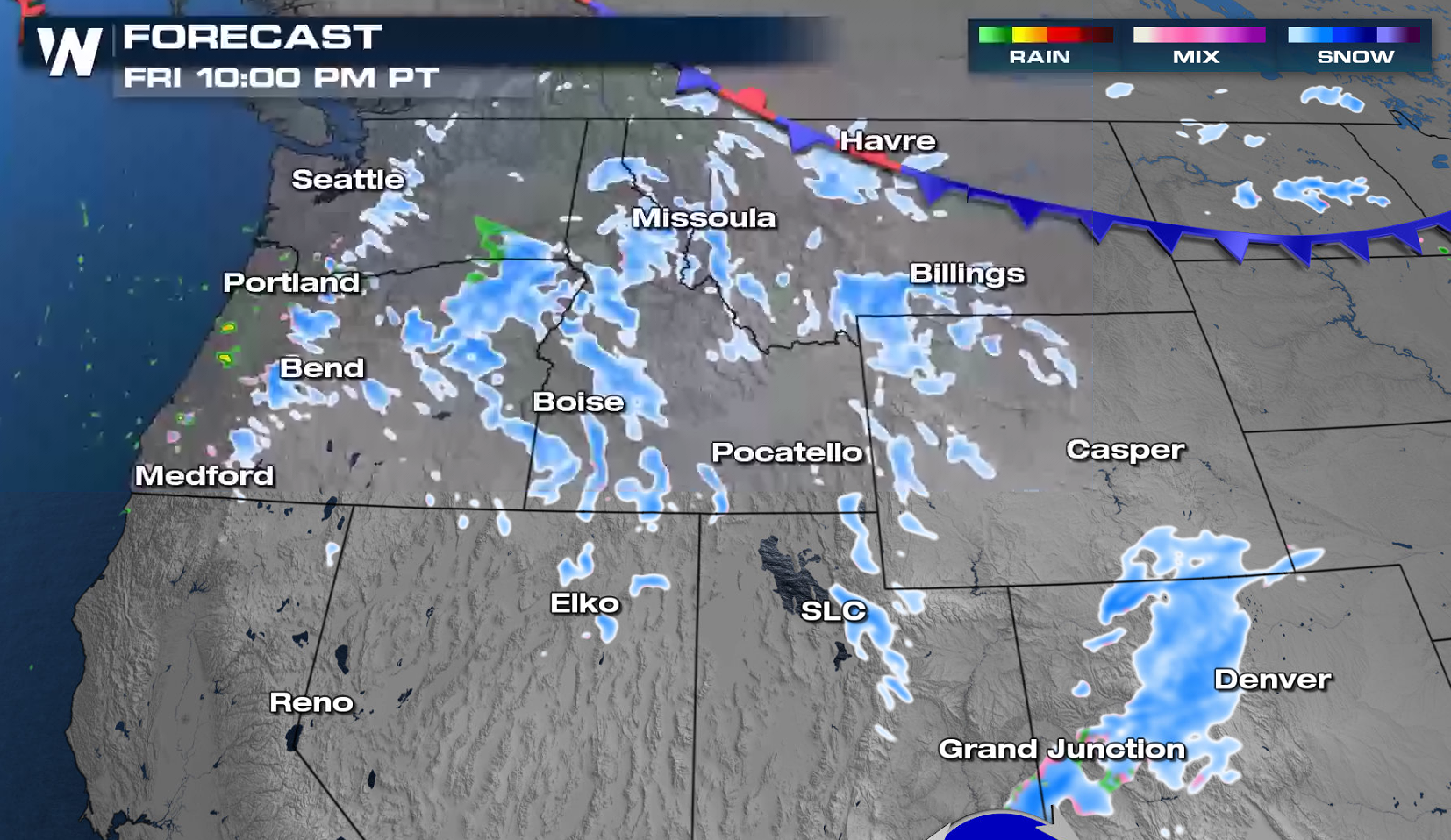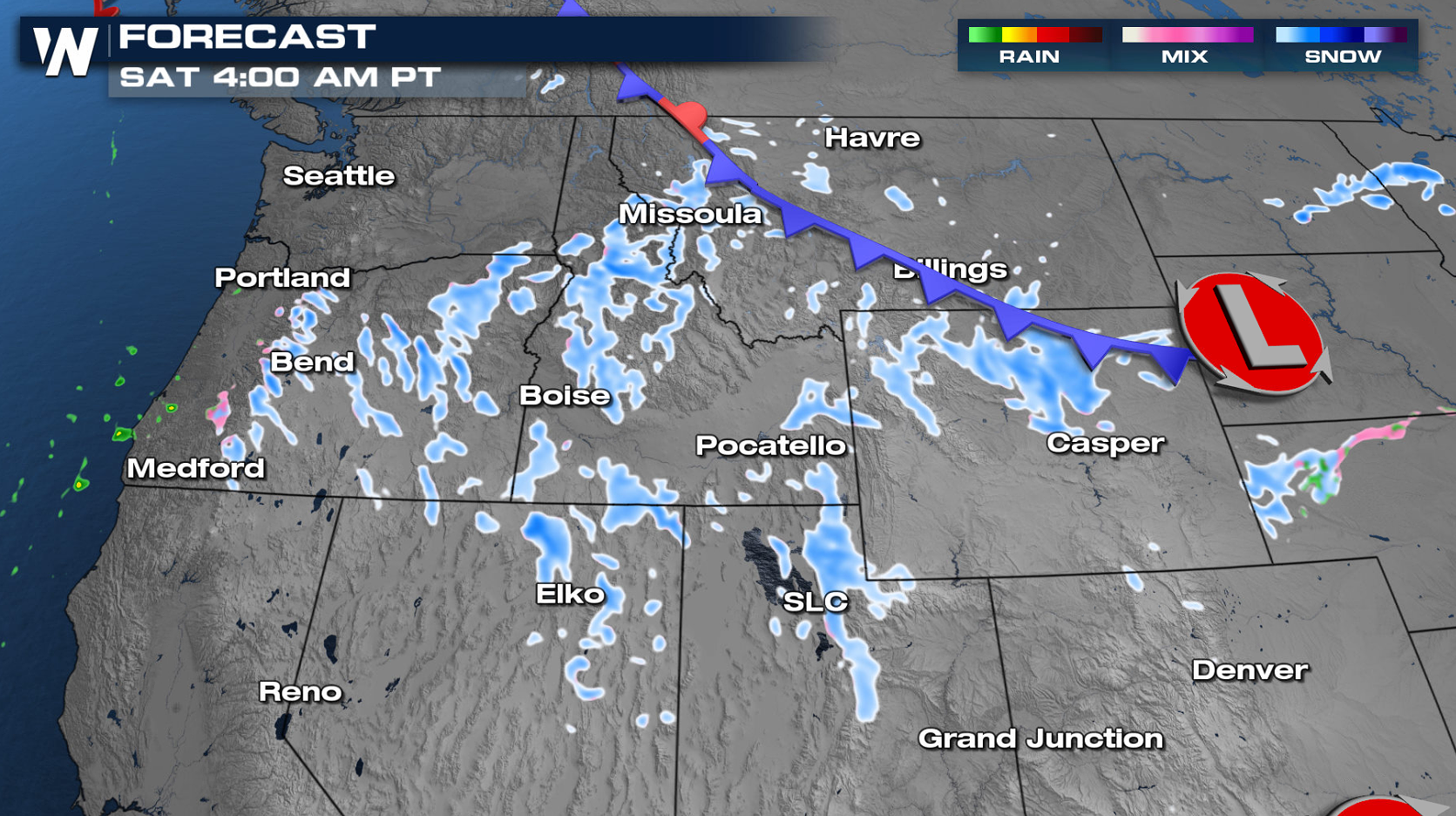 Additional moisture along the base of the upper-level trough will continue to bring scattered moderate-to-heavy snow throughout today (Friday) into early Saturday.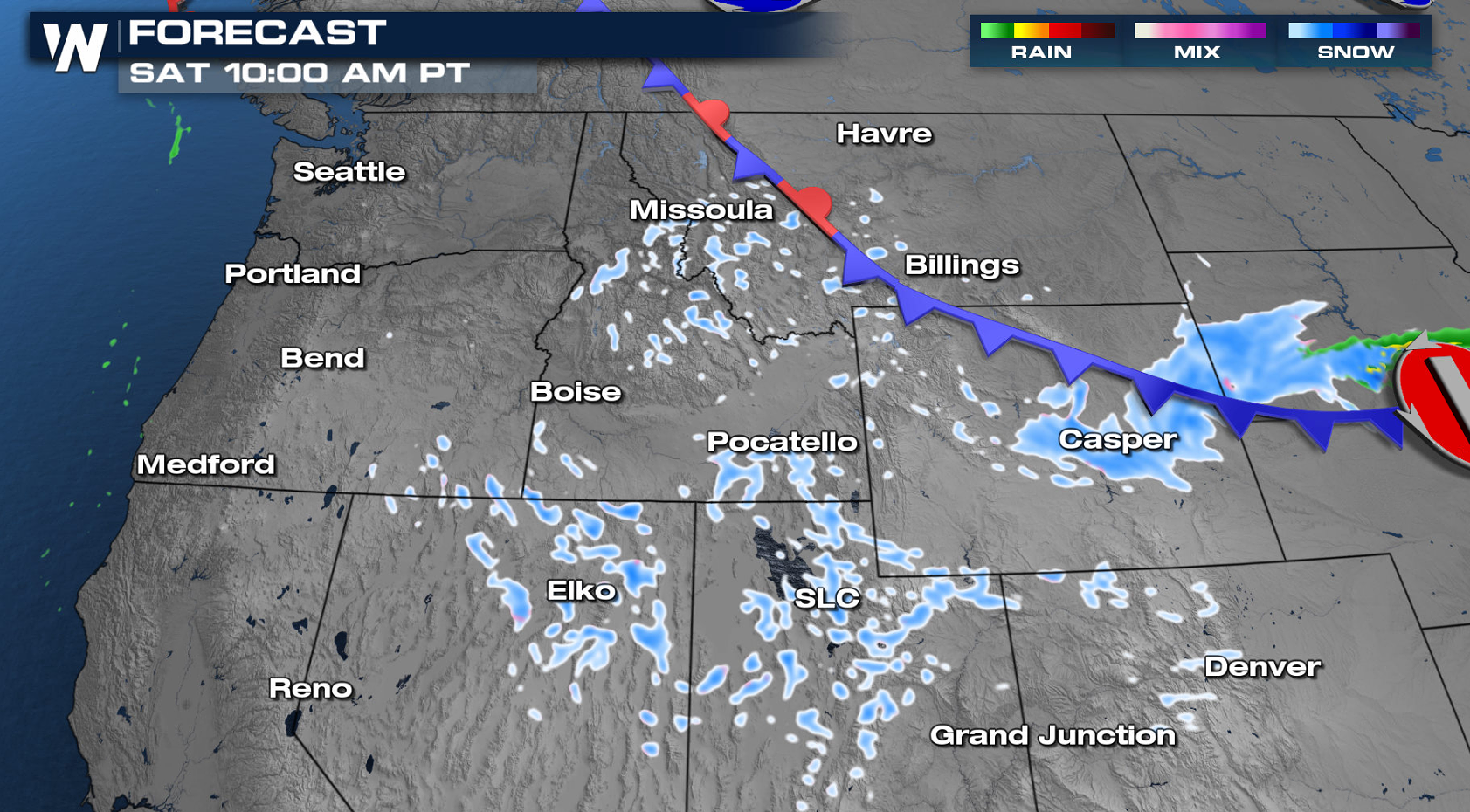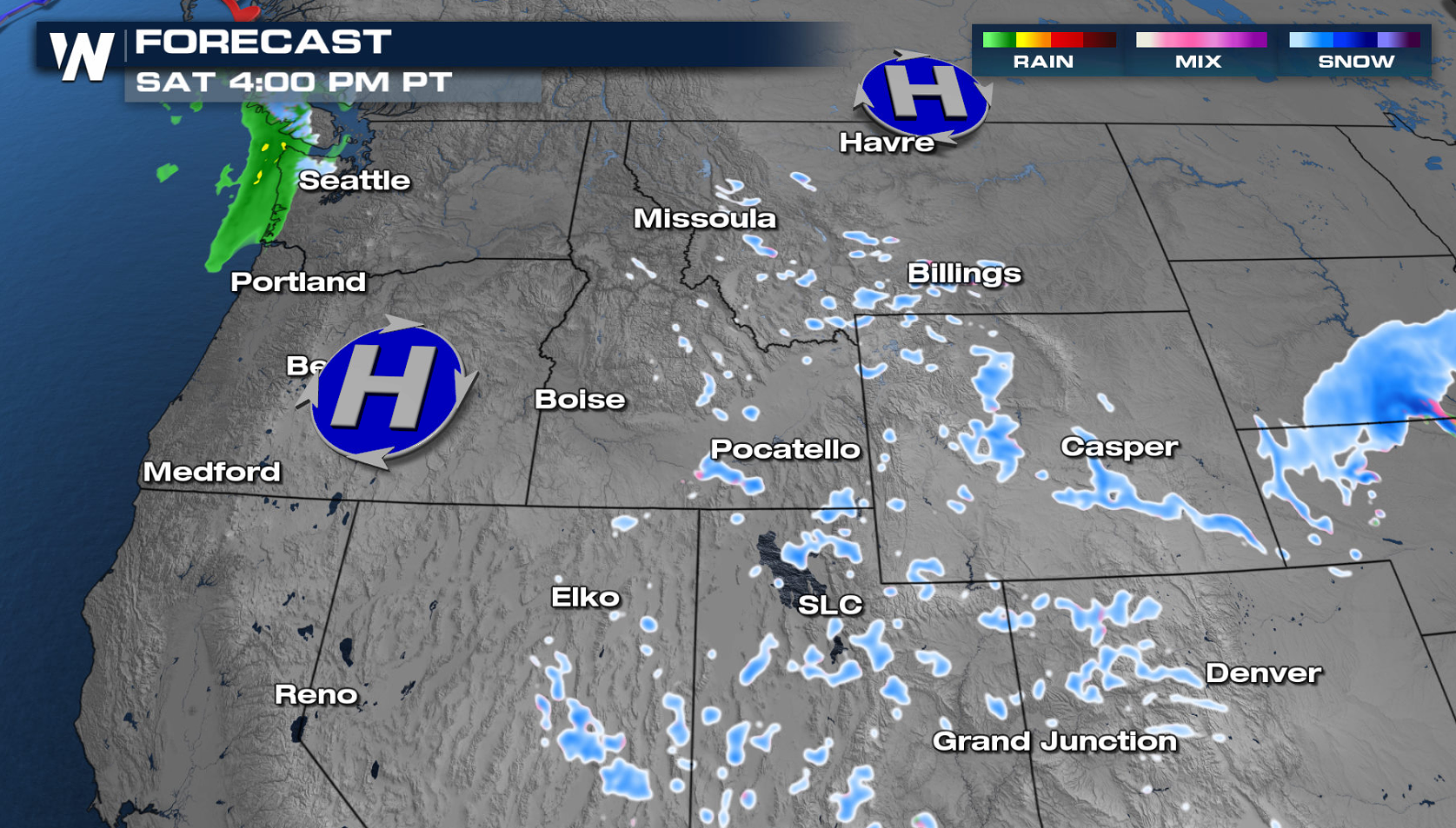 Most of the precipitation shifting to the south throughout Saturday and become more scattered. Drier conditions are expected Sunday.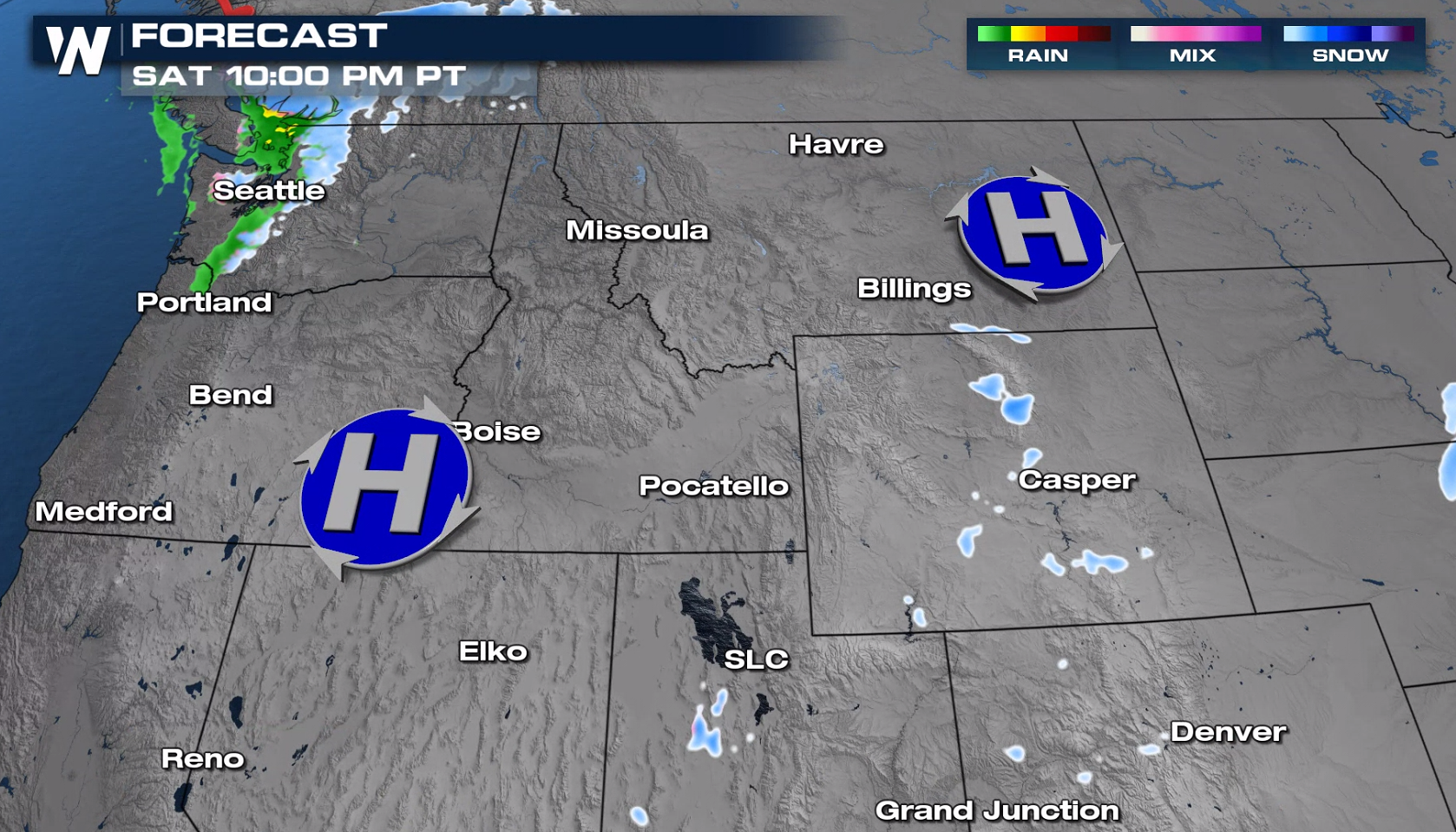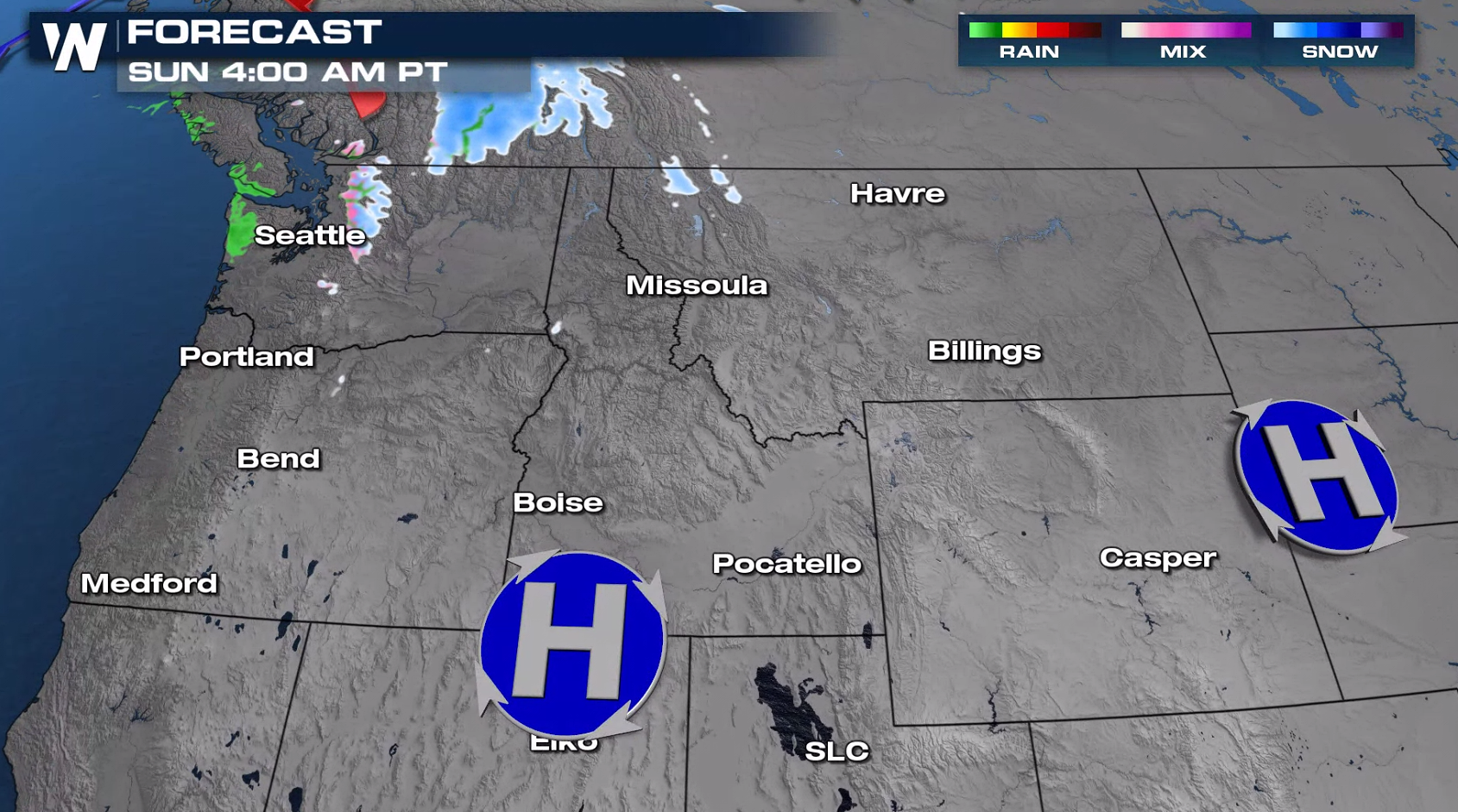 Snowfall Forecast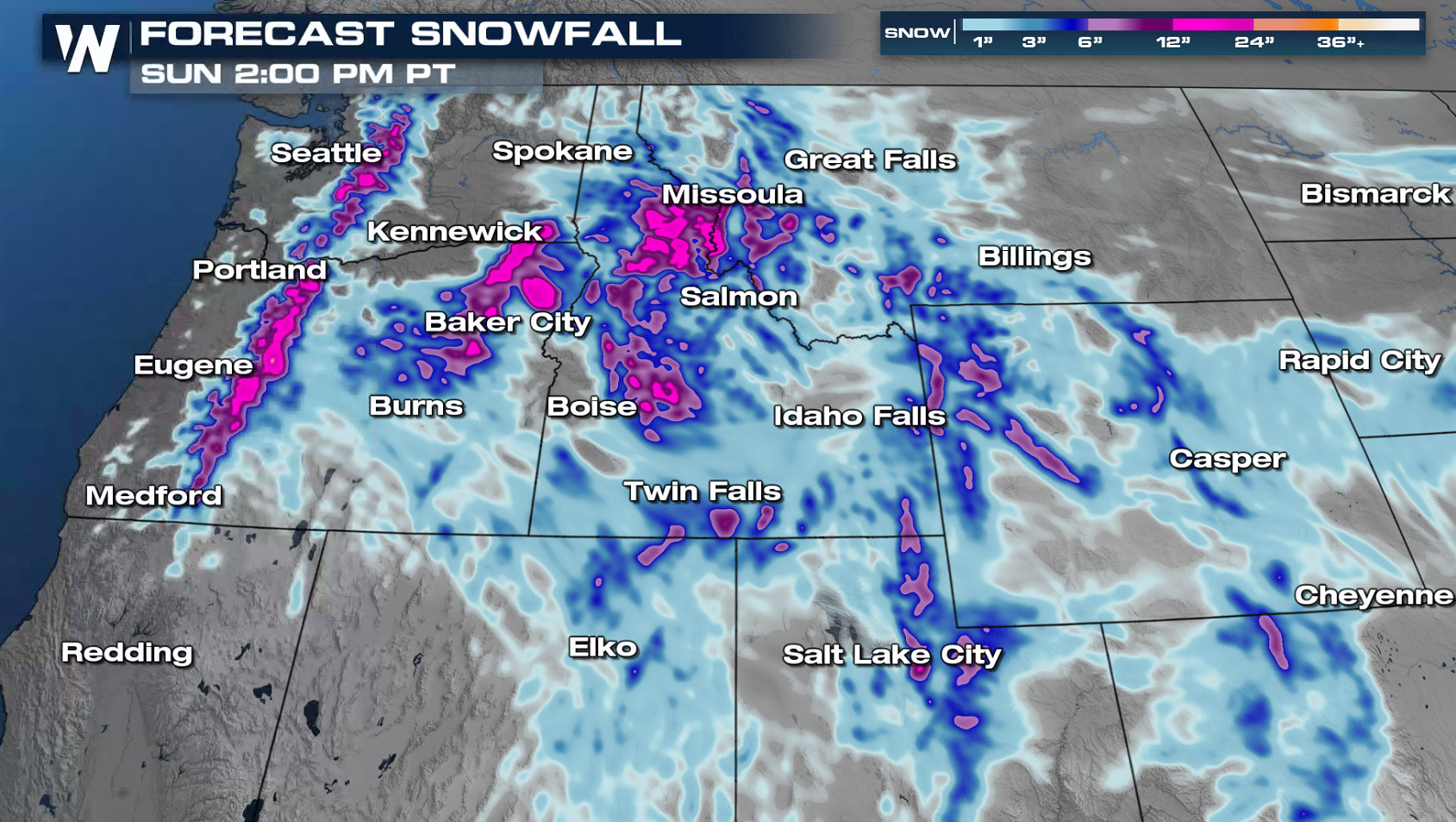 Heavy snow above 3000' is expected in the Cascades and Northern Rockies through the next several days. The highest peaks can expect several feet of snow, while the mountain passes could see over a foot of new accumulation.
Rainfall Forecast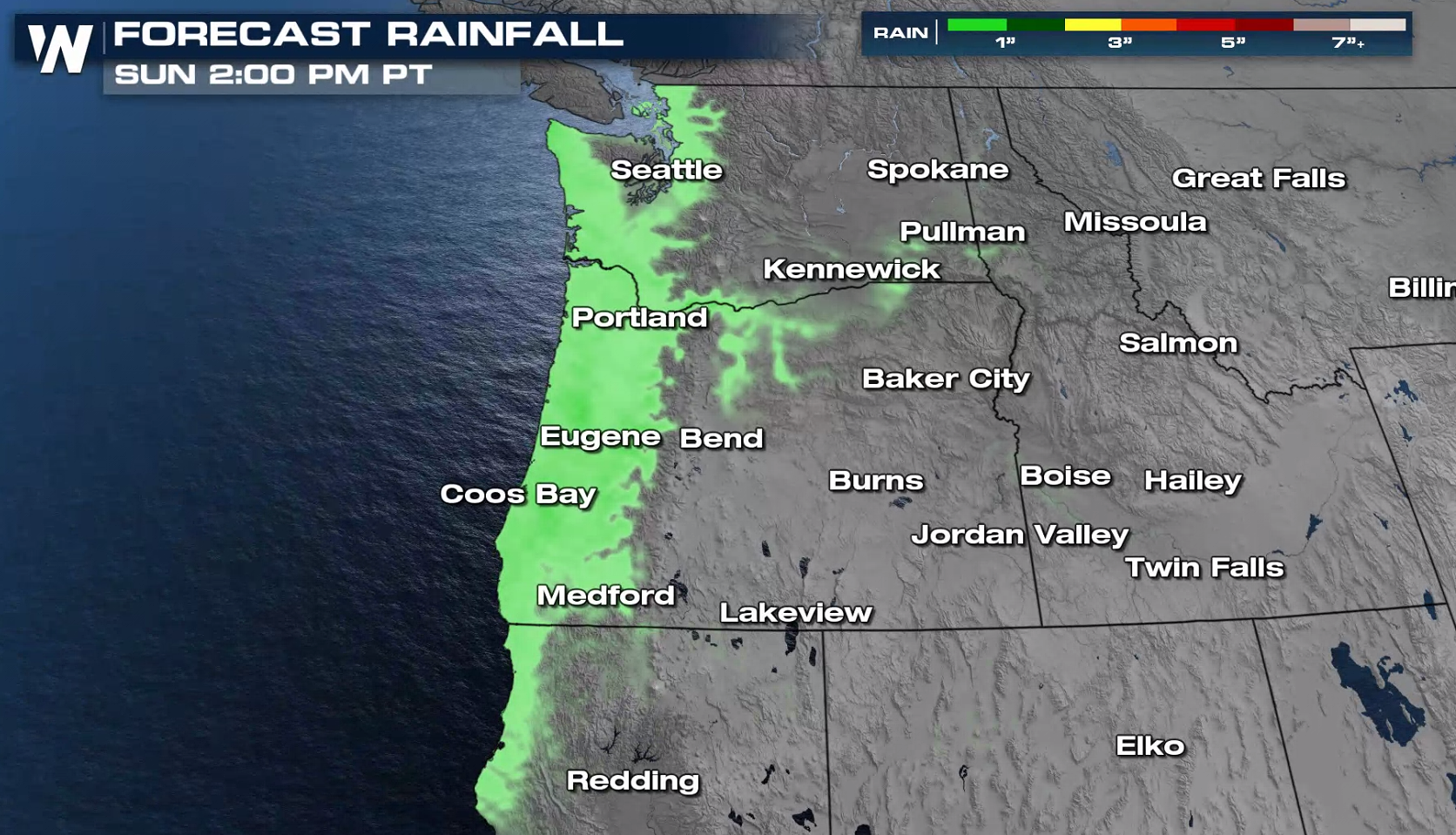 While rainfall totals in most areas should remain under 1 inch, locations along the western Washington and northwest Oregon coasts may pick up closer to 1 or 2 inches.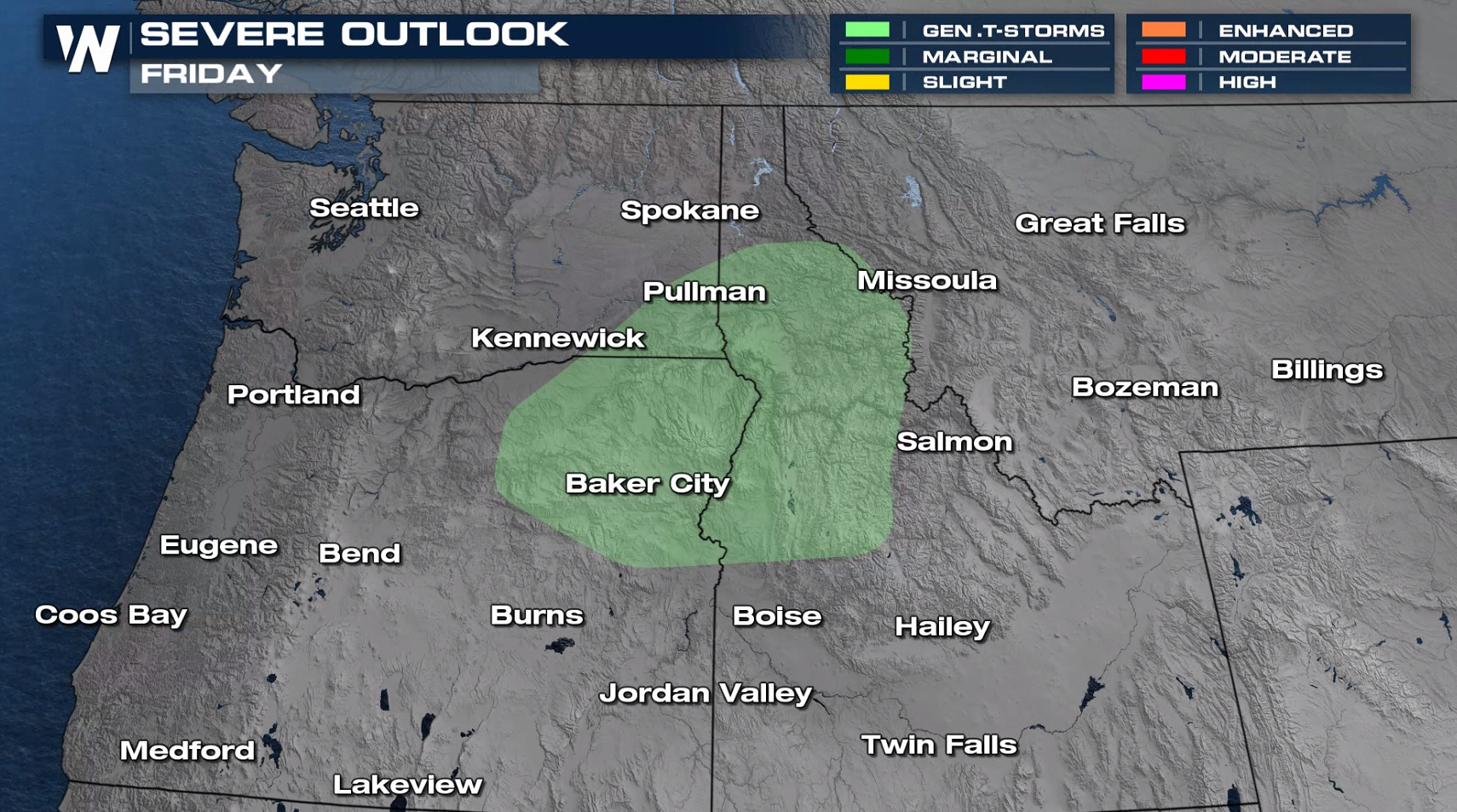 There will also be enough instability in the atmosphere for a few thunderstorms to form.  Lightning, small hail, and brief gusty winds will be possible today in eastern Washington, northeastern Oregon, and northern Idaho.  Thundersnow will also be possible in the mountains of these areas.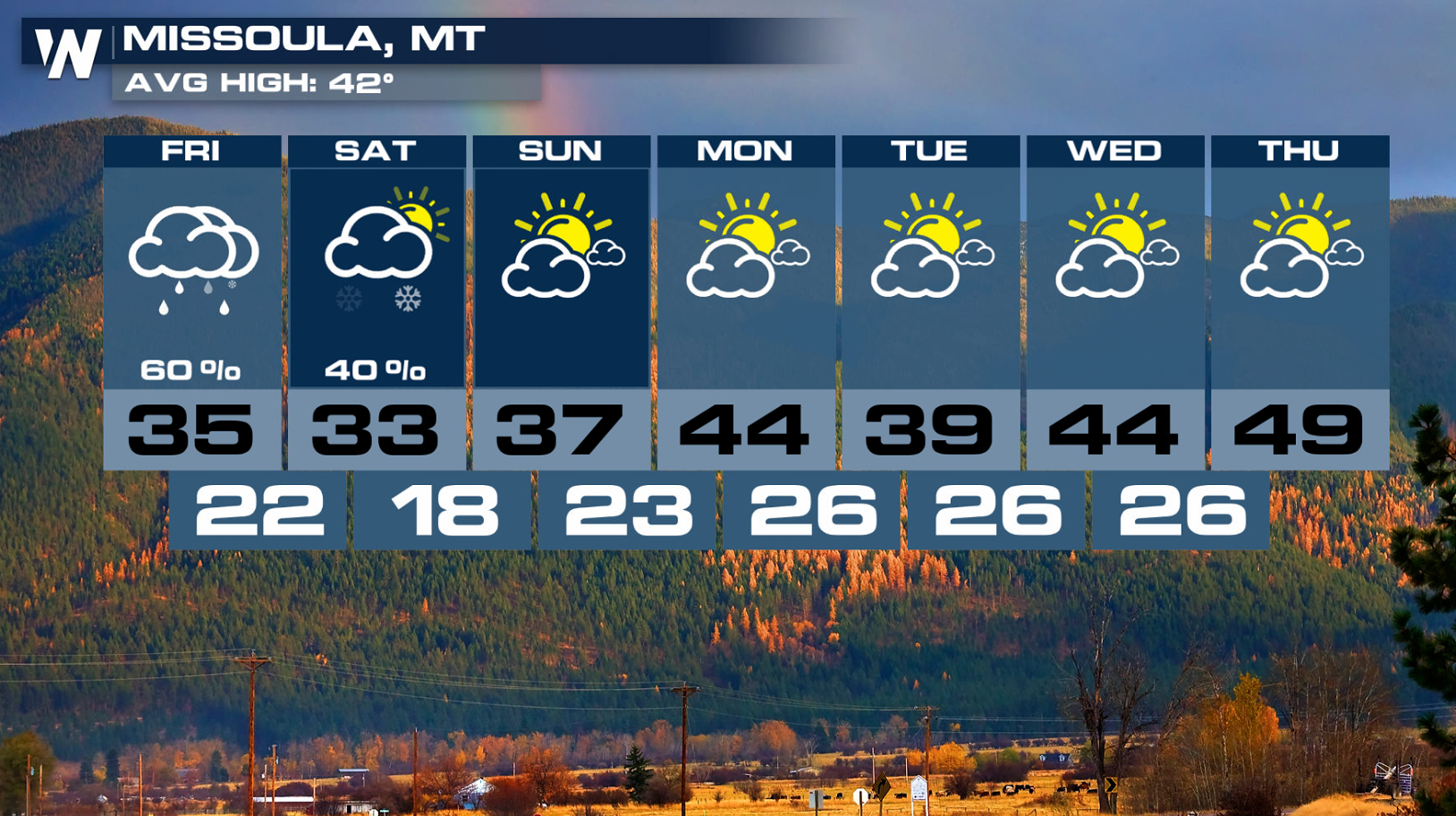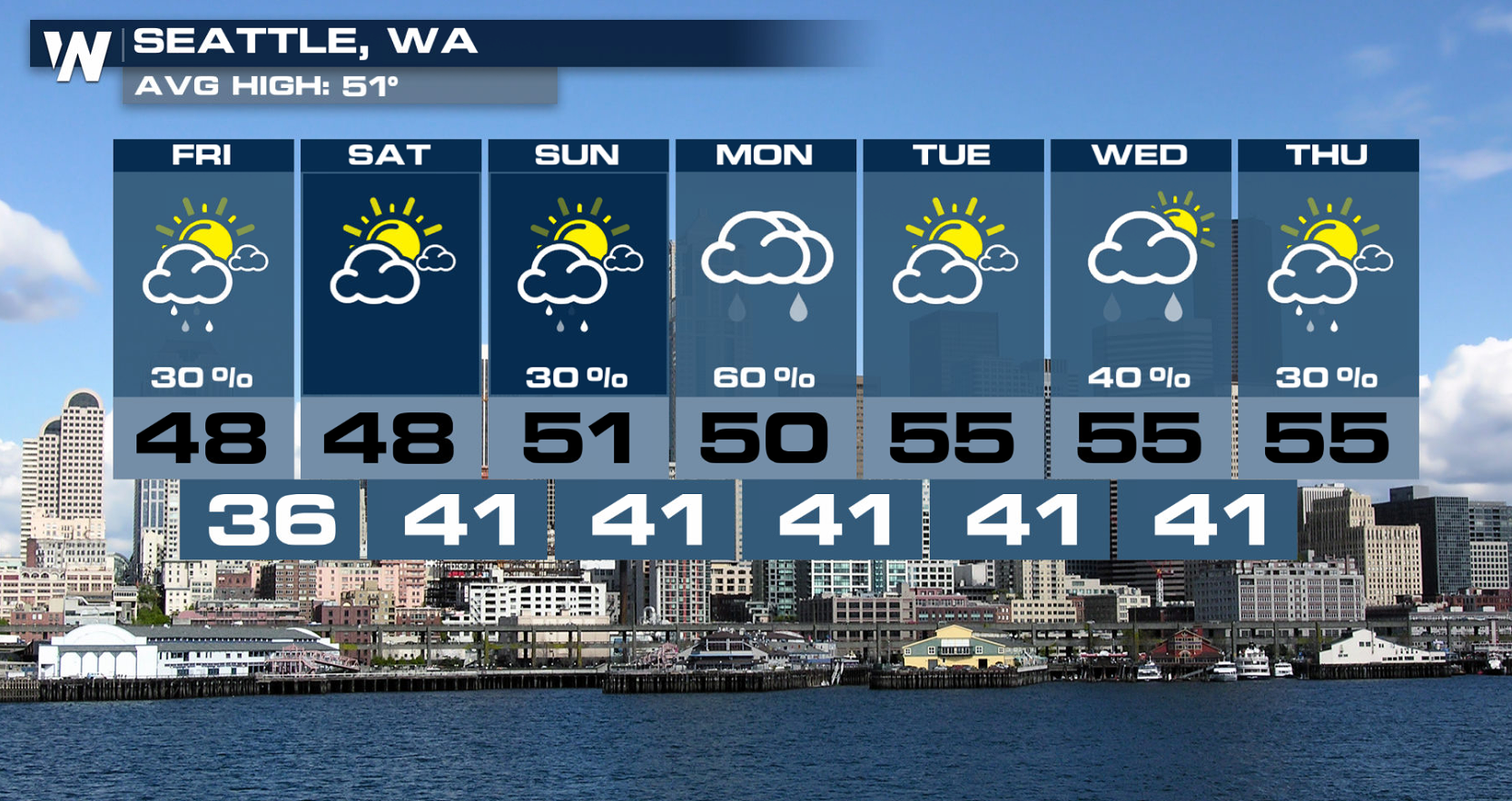 This article will be updated with additional information as it becomes available. You can get the latest forecast for the West at :50 past every hour on WeatherNation's broadcasts or on-demand through our mobile app.