[I-95 near Houlton, ME. From Maine DOT] A storm system that gathering strength in the Deep South Monday moved quickly northward overnight, bringing a round of accumulating snow to the Northeast. Winter Storm Warnings remain in effect over parts of northern Vermont, New Hampshire and Maine.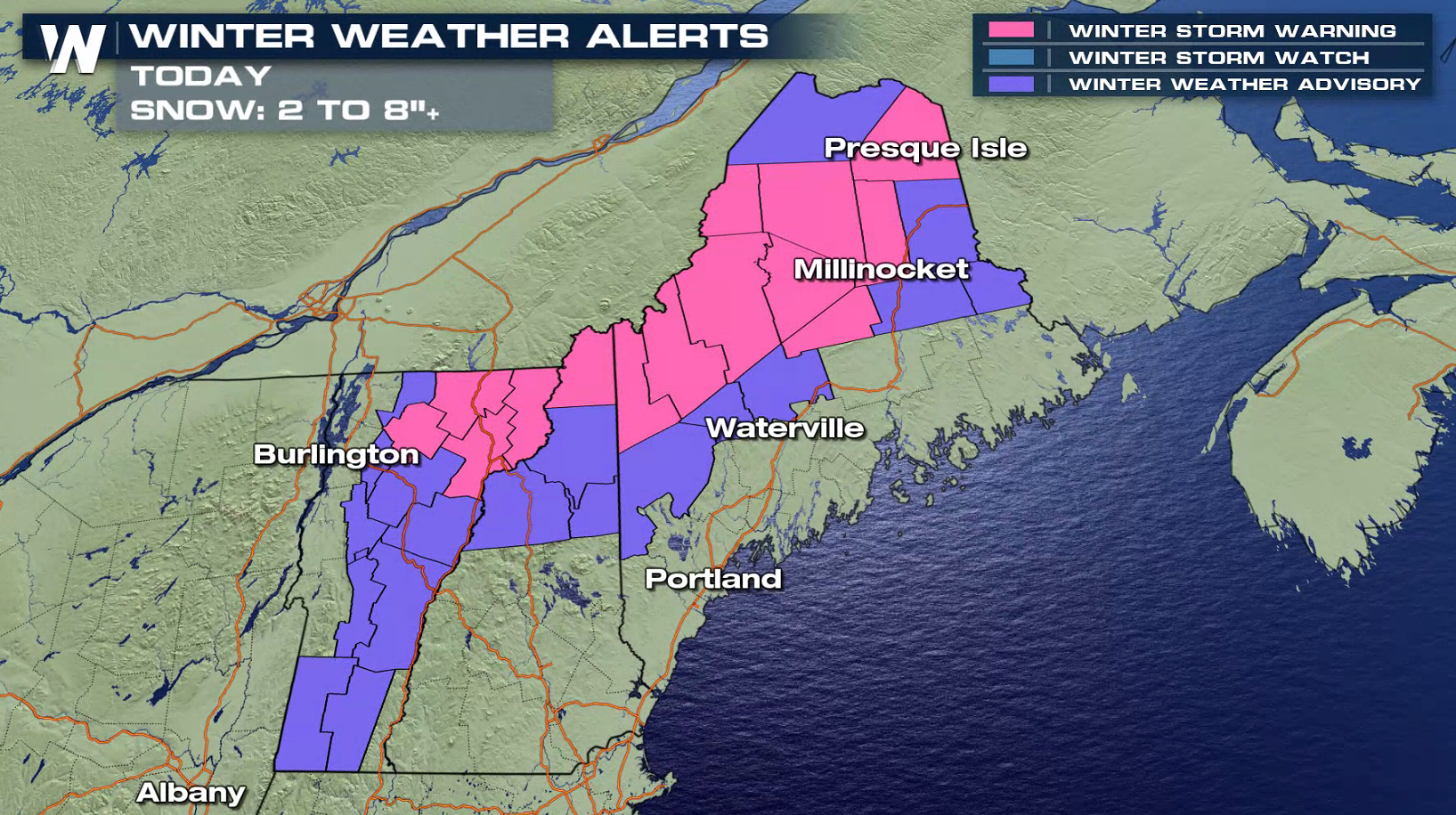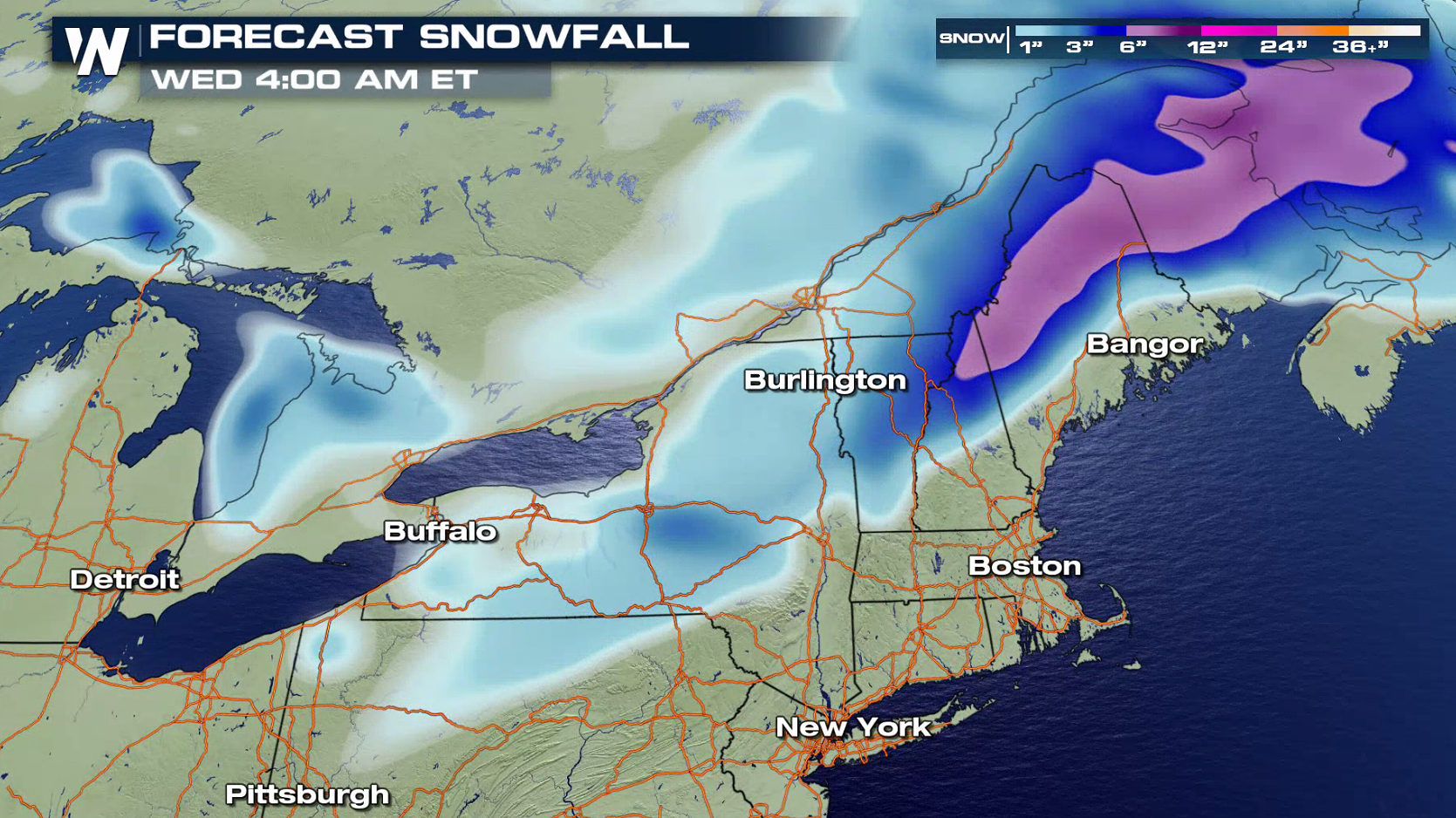 An additional 2" to 8" of snow may fall in the winter weather alert areas through tonight (Tuesday). Some areas have already seen a half a foot of snow.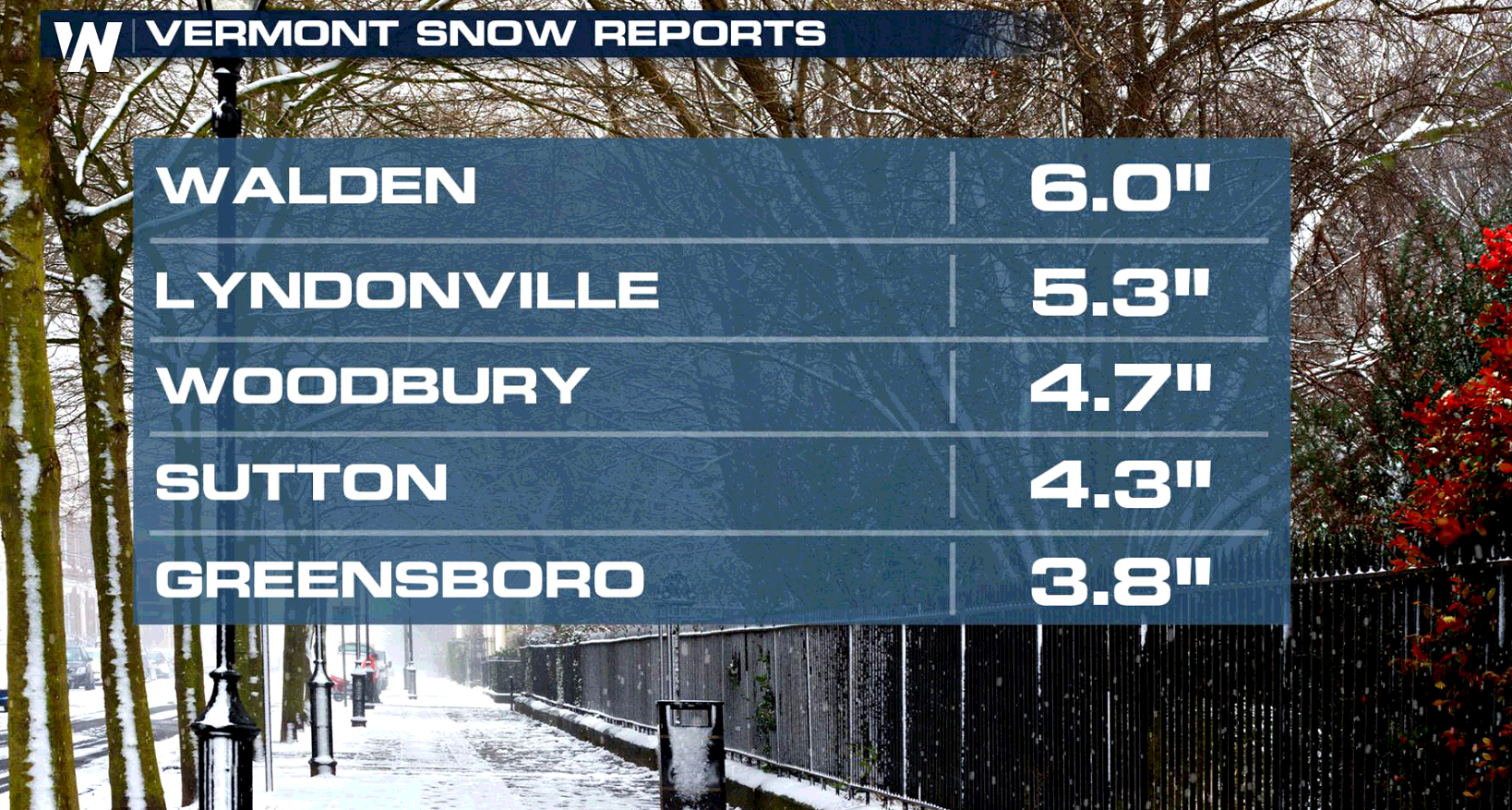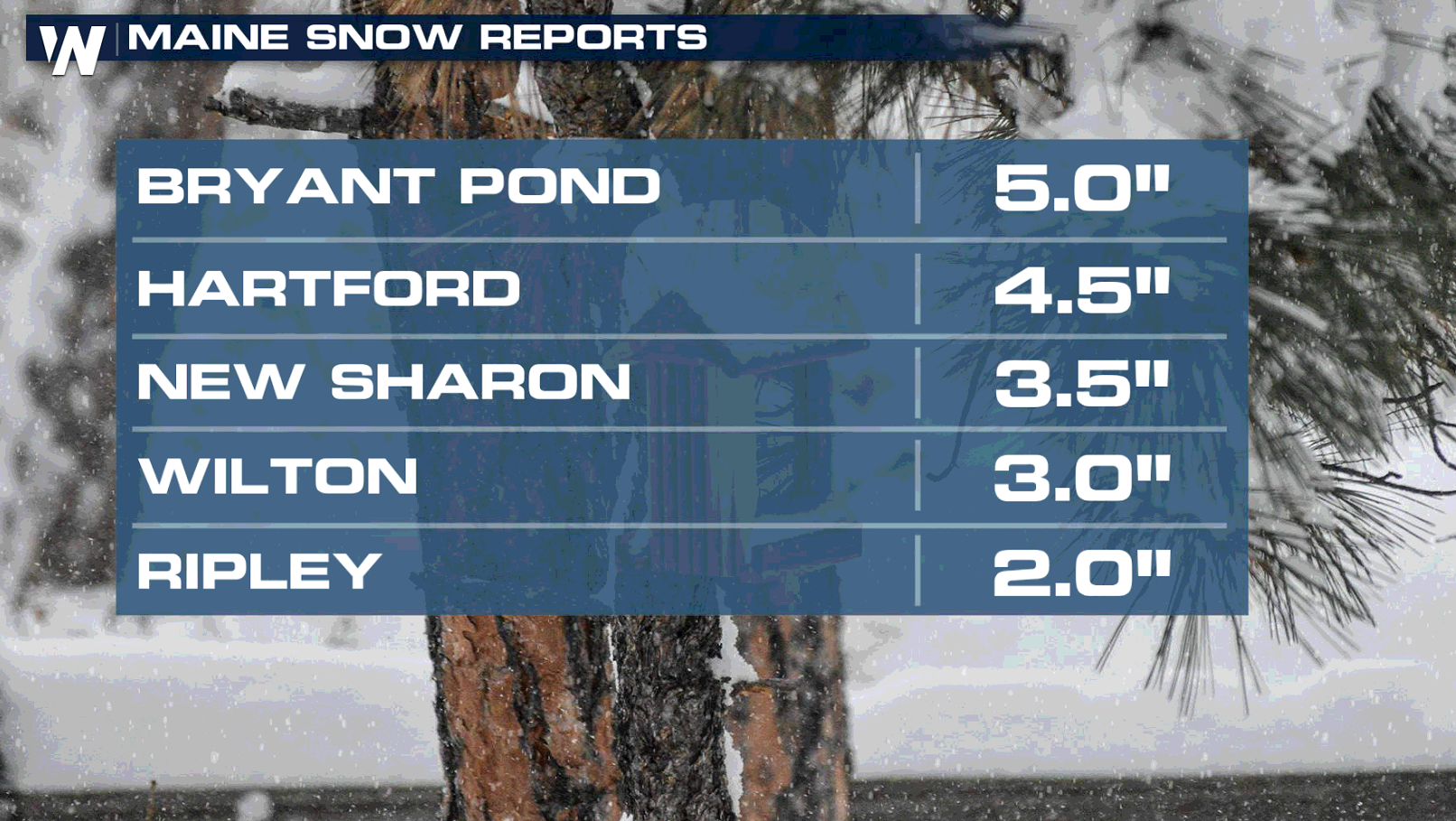 The low pressure center now in southern New England will push into Canada later this evening. Due to the high moisture content in the system, the slushy snow will accumulate quickly. This will make travel difficult with snow covered roads and low visibility. Due to the fast moving nature of the storm, the snow will end over all of the area by midnight. If you live in the areas with winter weather alerts, be prepared for rough travel conditions.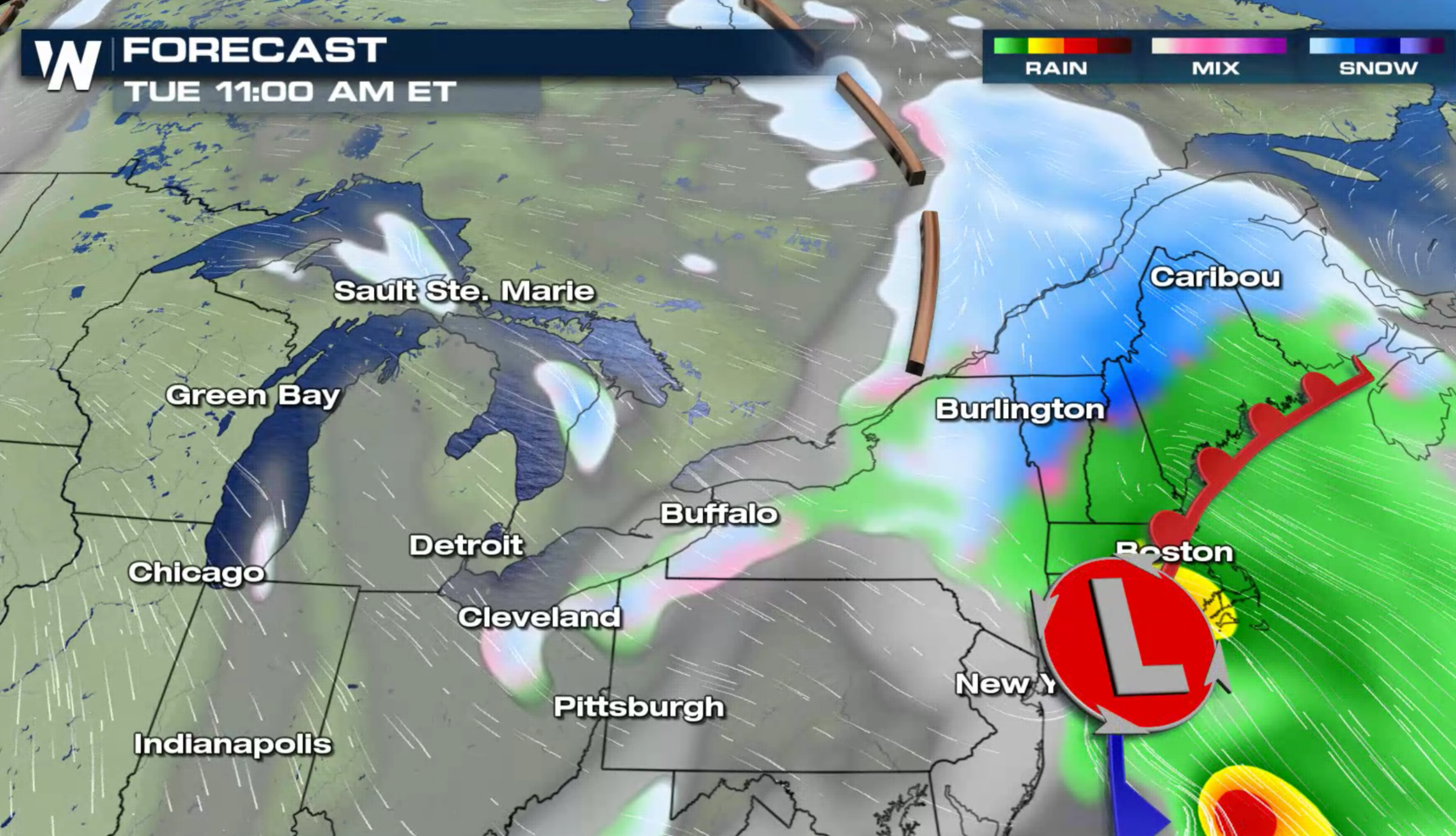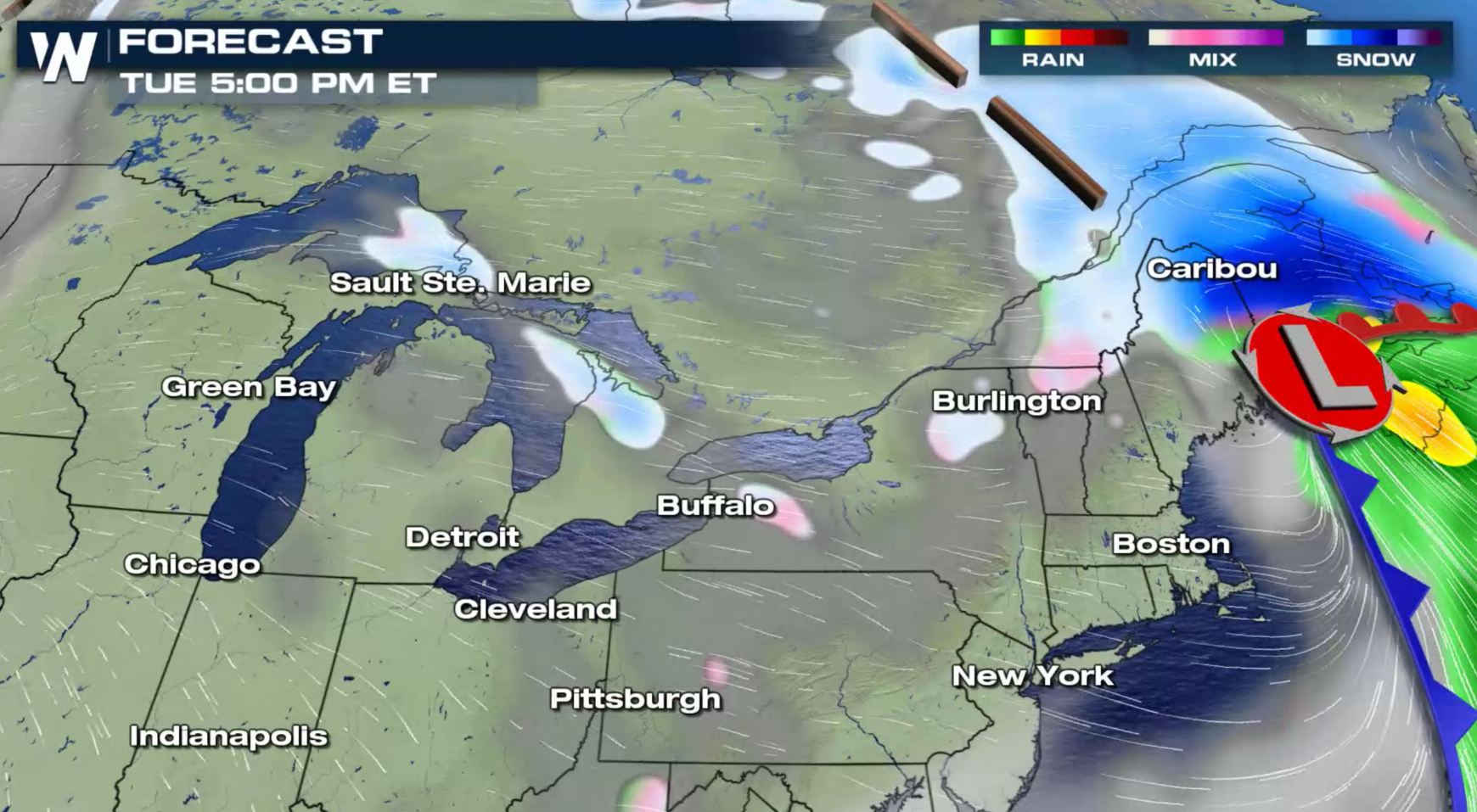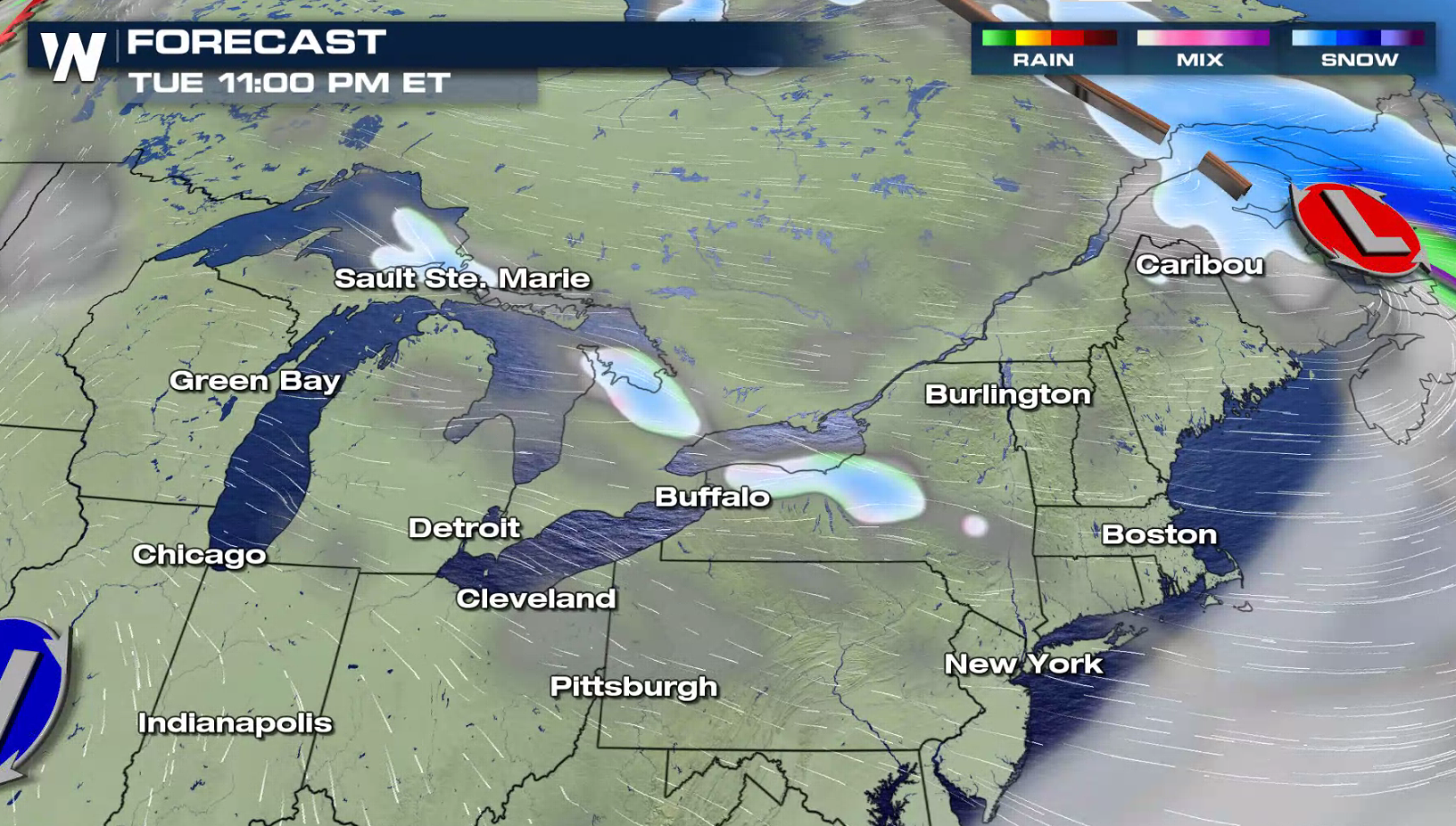 For WeatherNation: Meteorologist Mace Michaels