A series of upper-level low pressure systems will combine with moisture and bring periods of heavy snow to the plains Tuesday through Thursday. Heavy snow, ice, below-average temperatures, and gusty winds will all be impacts.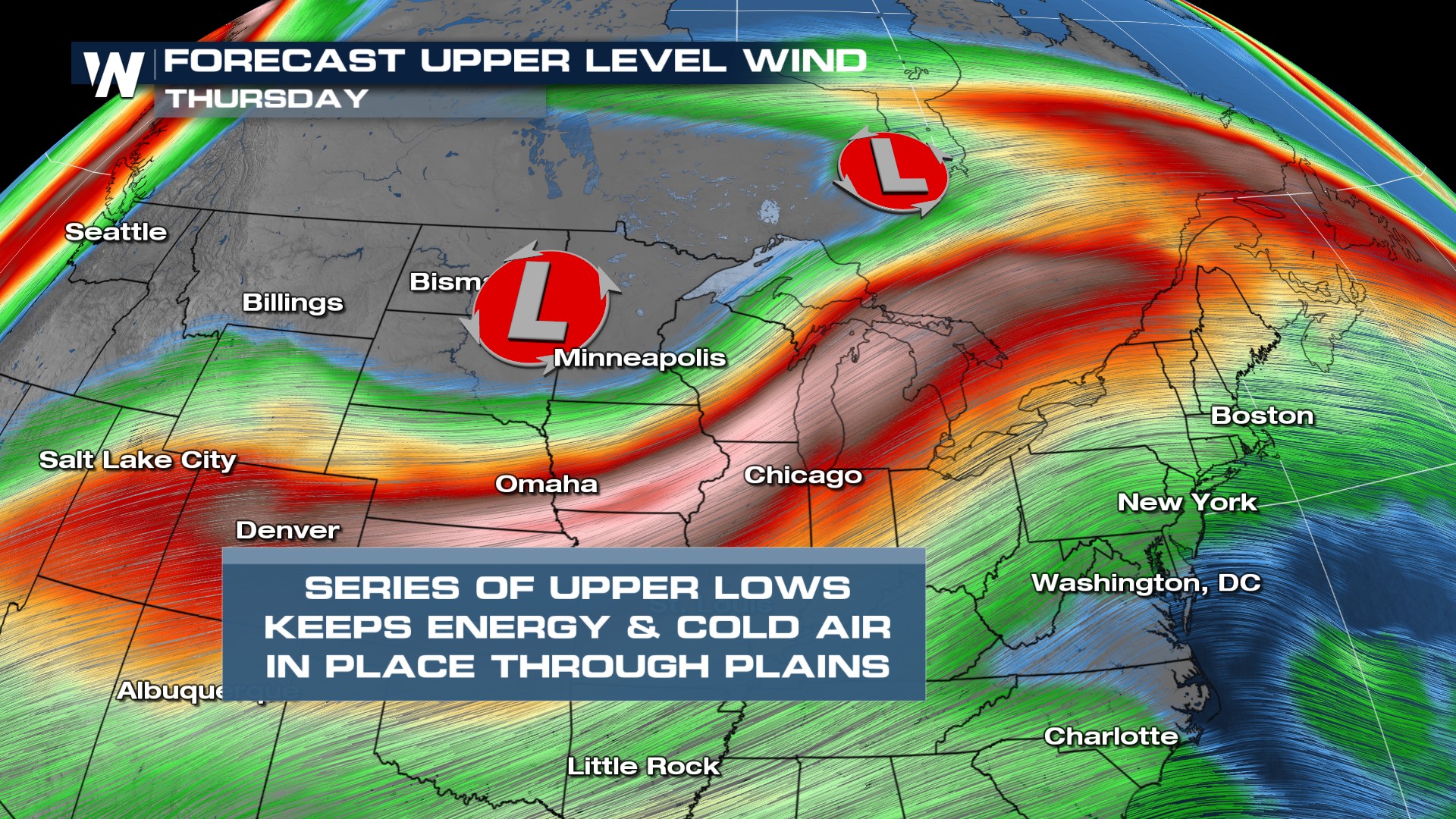 FORECAST
Timing of the snow will be Tuesday morning through Thursday morning. Periods of steady, heavy snow will impact driving conditions. We will see the snow taper off by Thursday afternoon. Parts of Iowa and Wisconsin may be just warm enough to have the dominant precipitation type be freezing rain, instead of snow.
The Weather Prediction Center has issued a hazardous weather outlook for Tuesday through Thursday for heavy snow! Some cities impacted include Duluth, Marquette and Sioux Falls.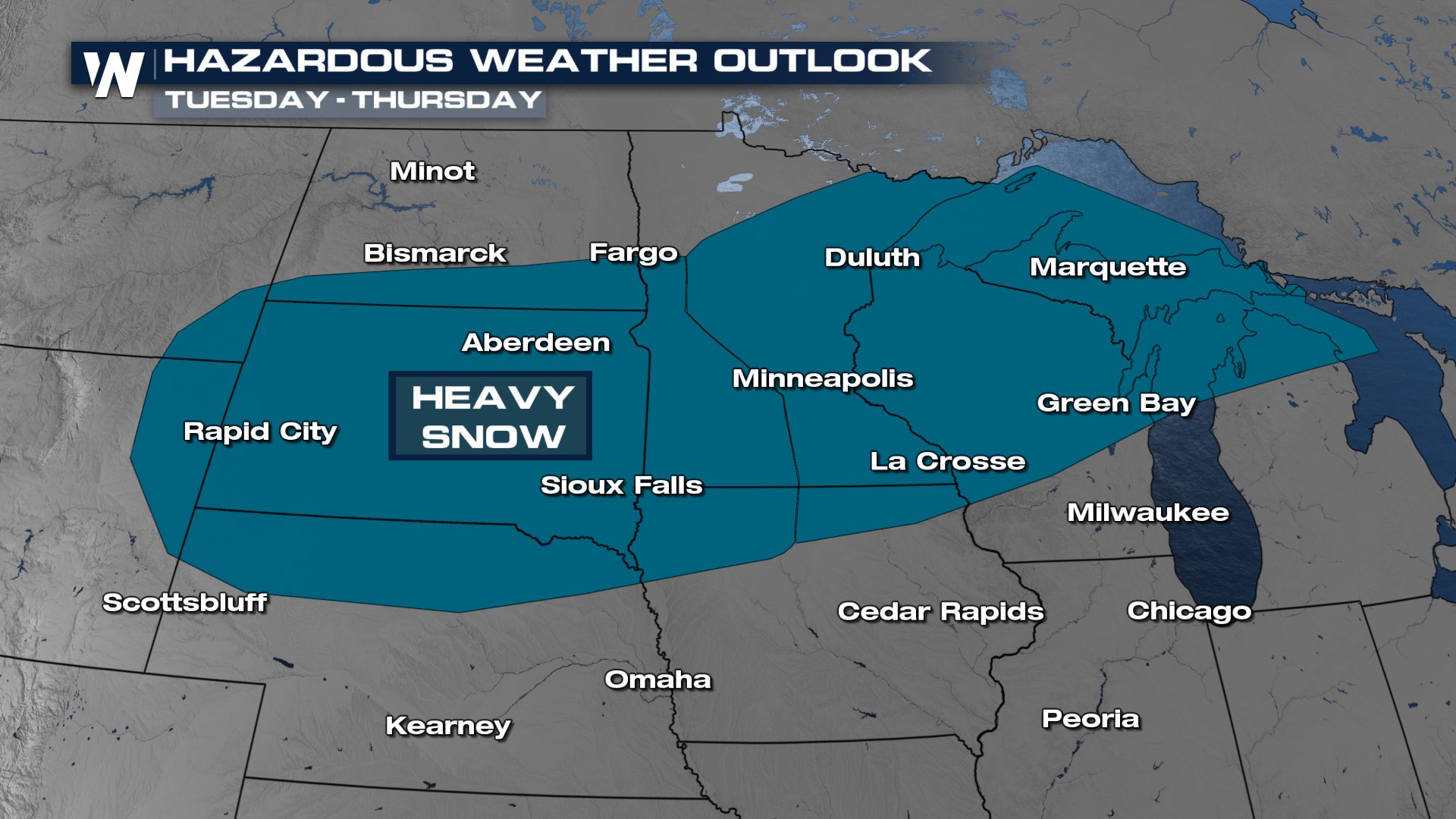 ACCUMULATION
Snowfall totals up to a foot will be possible from Tuesday through Thursday from South Dakota through central Minnesota. Lower snow totals are expected surrounding the band of heaviest snow, but totals drop off quickly north of Fargo and south of Sioux Falls.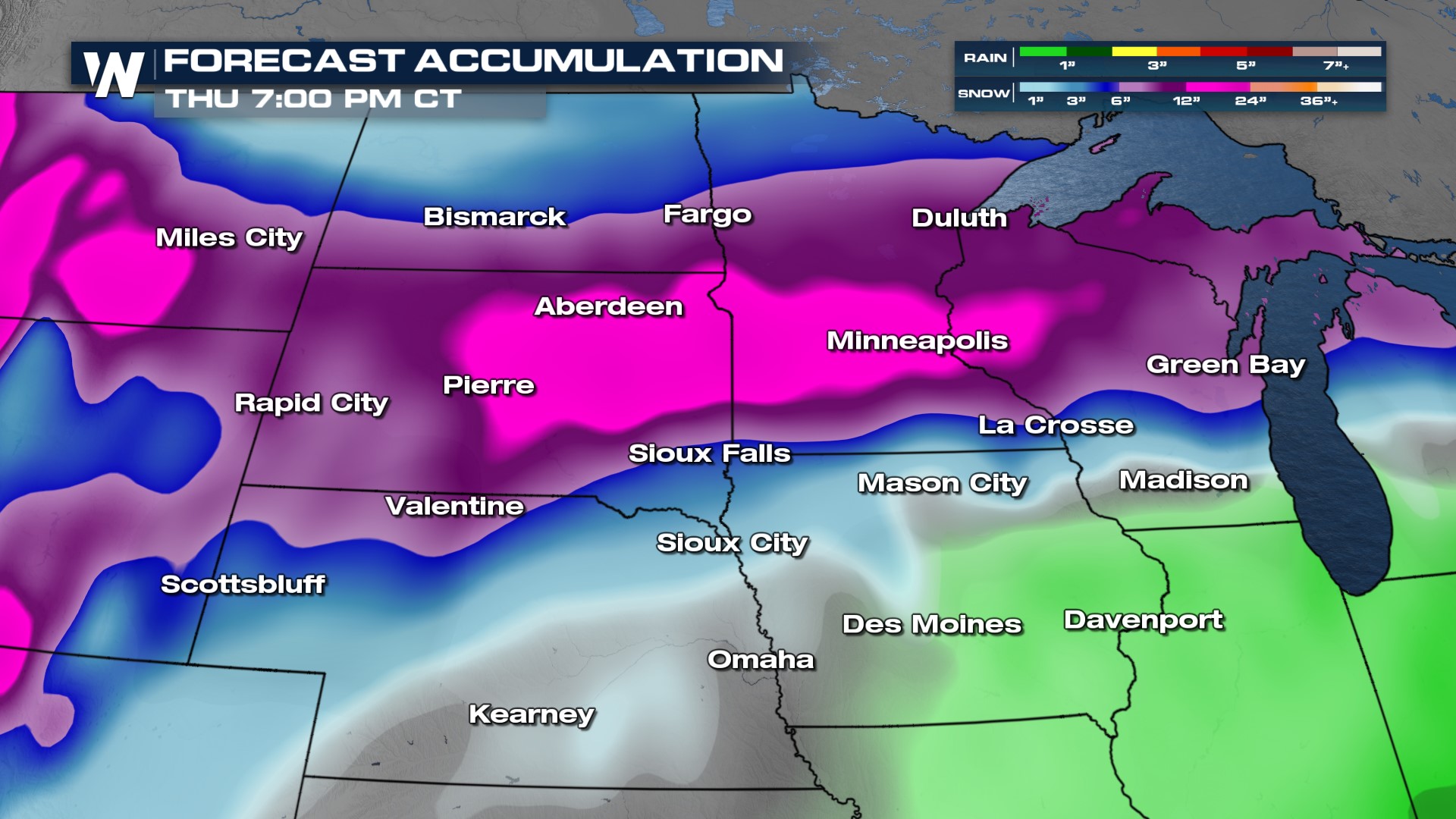 Ice will also be an impact, making for slick driving conditions. Power outages may occur where the heaviest freezing rain and ice accumulations are. Some cities expecting higher ice amounts are Madison and Mason City. Gusty winds and blowing snow will also be impacts. Driving conditions may be dangerous at times, so please be cautious on roads and during commutes.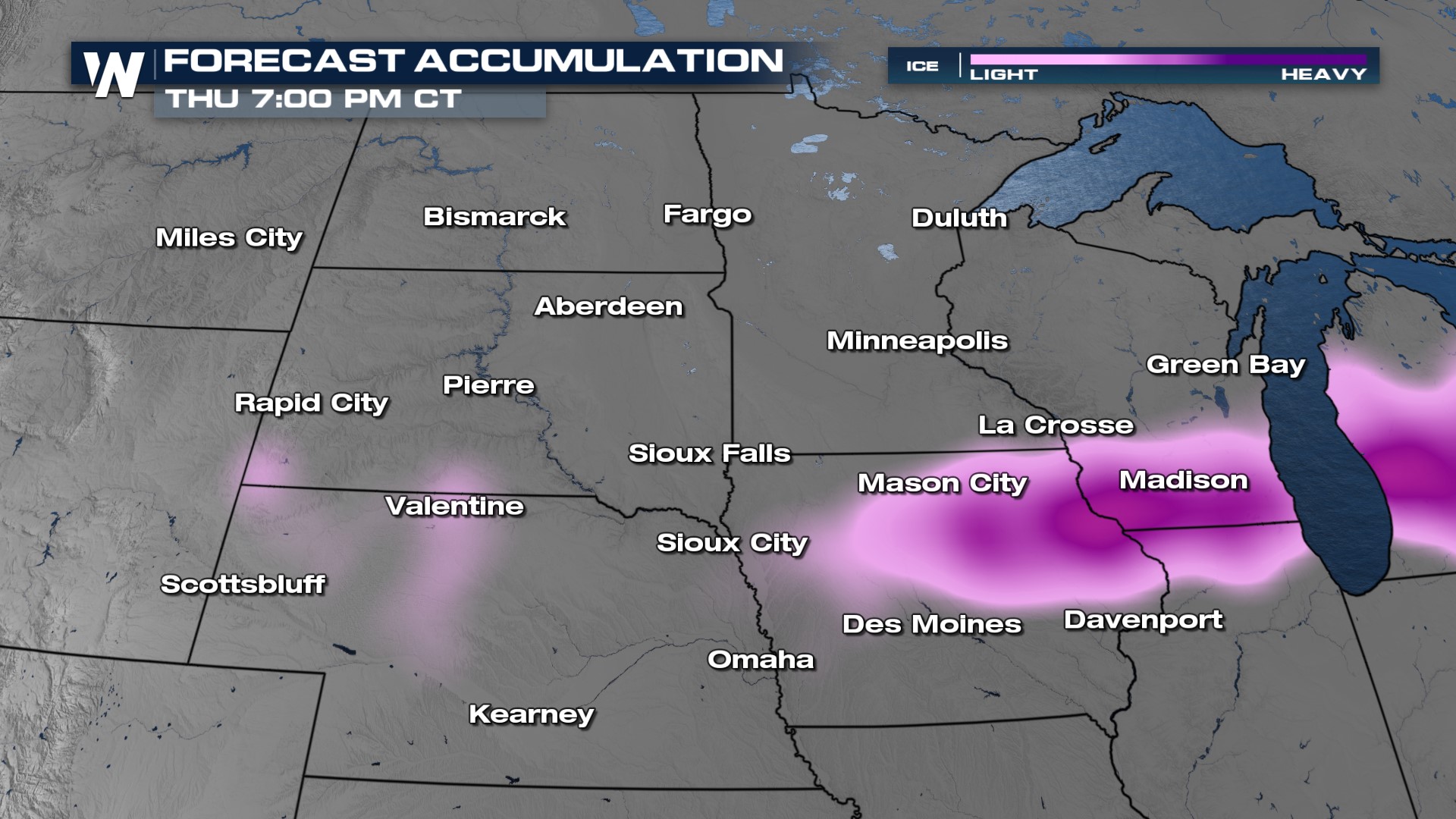 As these low pressure systems move through the Plains, winds will increase and gust up to 45 mph! This will create blowing snow and visibility concerns on the roads.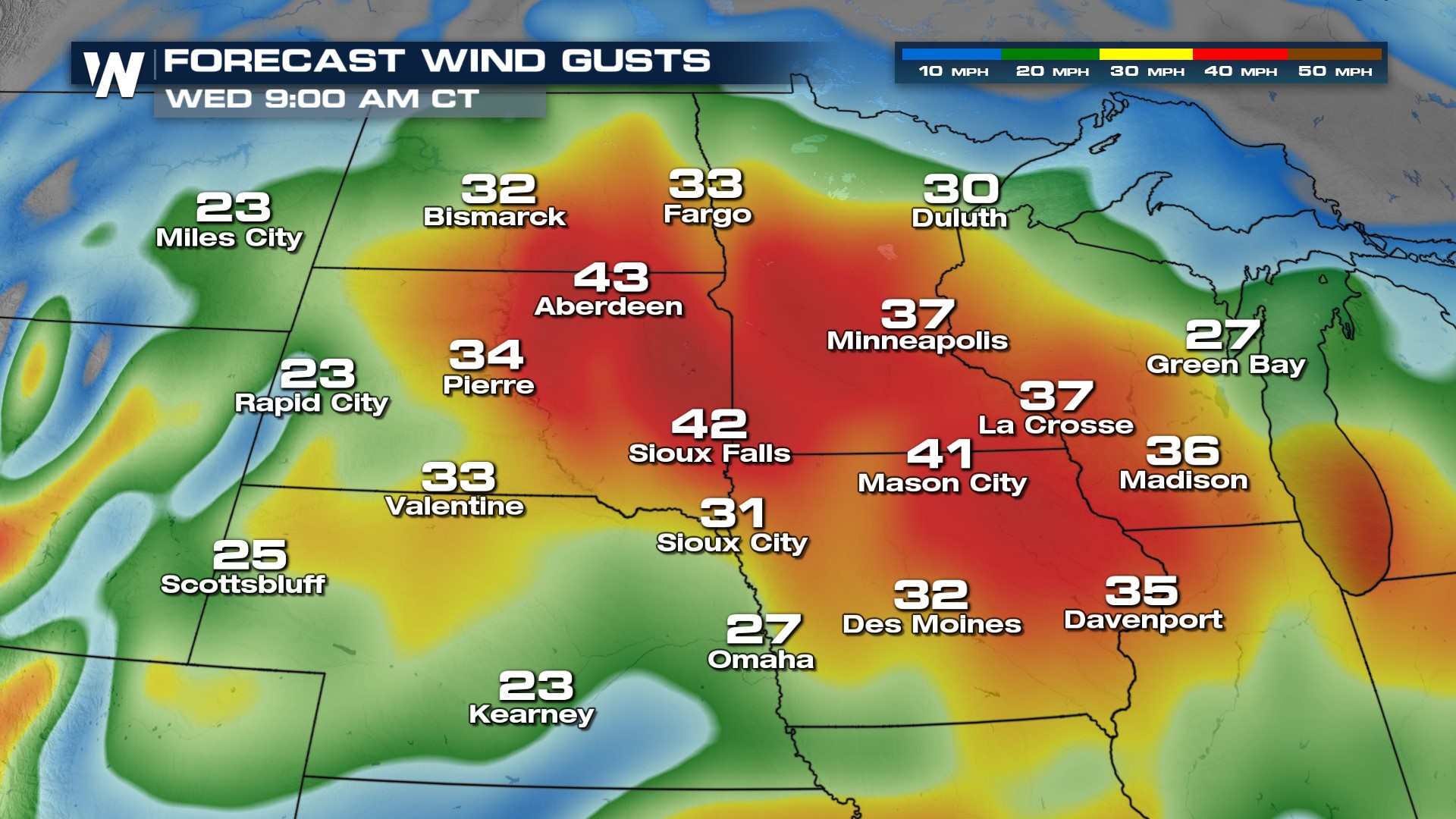 For more information on your Central Regional Forecast, tune into WeatherNation at :30 past the hour.