Several weather systems that will be sweeping through the Western part of the Country over the next few days.  This means heavy rain will be possible in parts of California, Oregon and Washington.  The heaviest snowfall we will see this week will be in the Sierra Nevada mountain range of California. (Skiers rejoice!)  Here is the very latest.
Winter Weather Alerts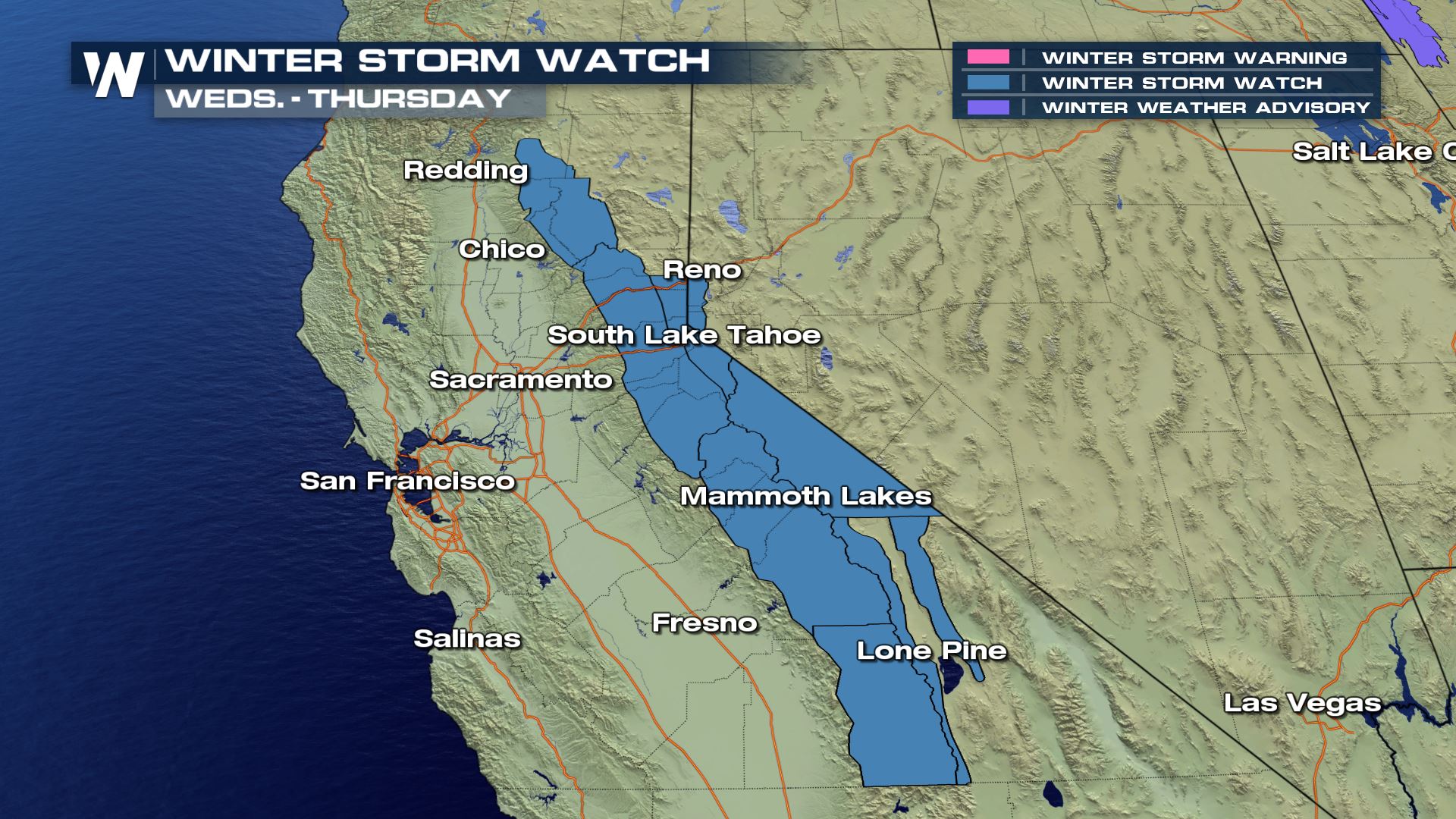 You can see Winter Storm Watches are already in place for the rest of the week for the Sierra Nevada.  This will make travel difficult to impossible accessing roads into the Sierra.
Forecast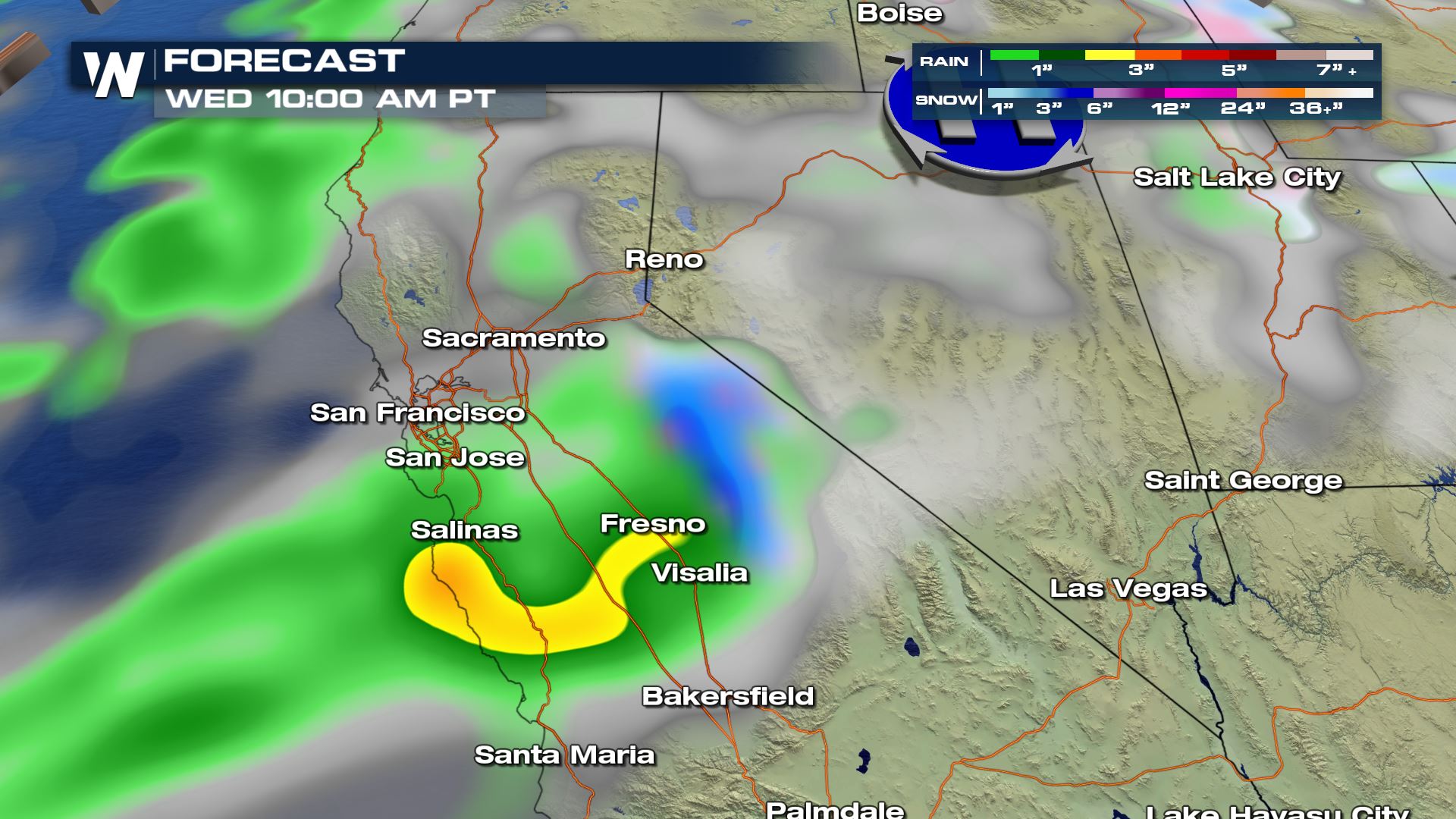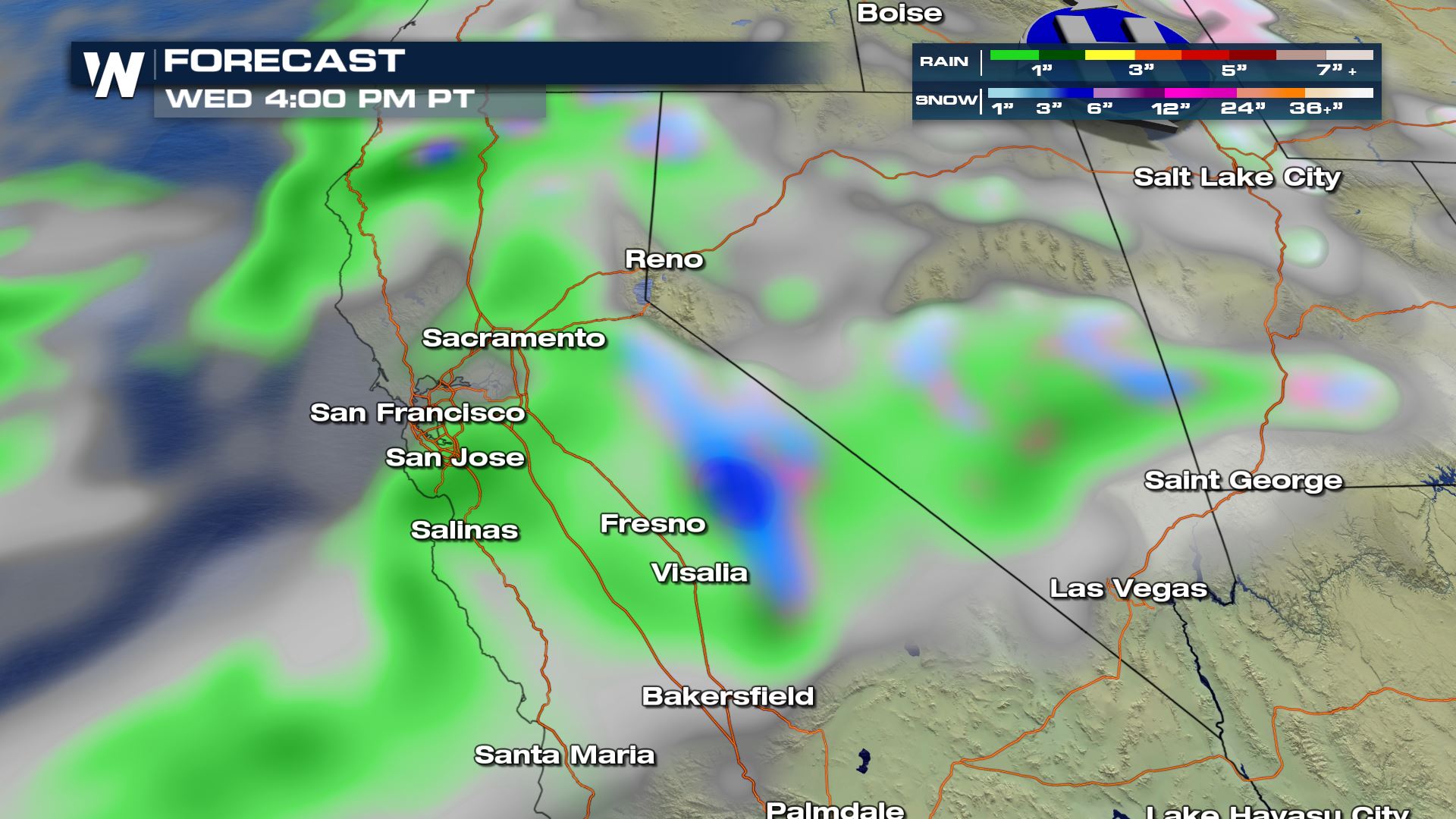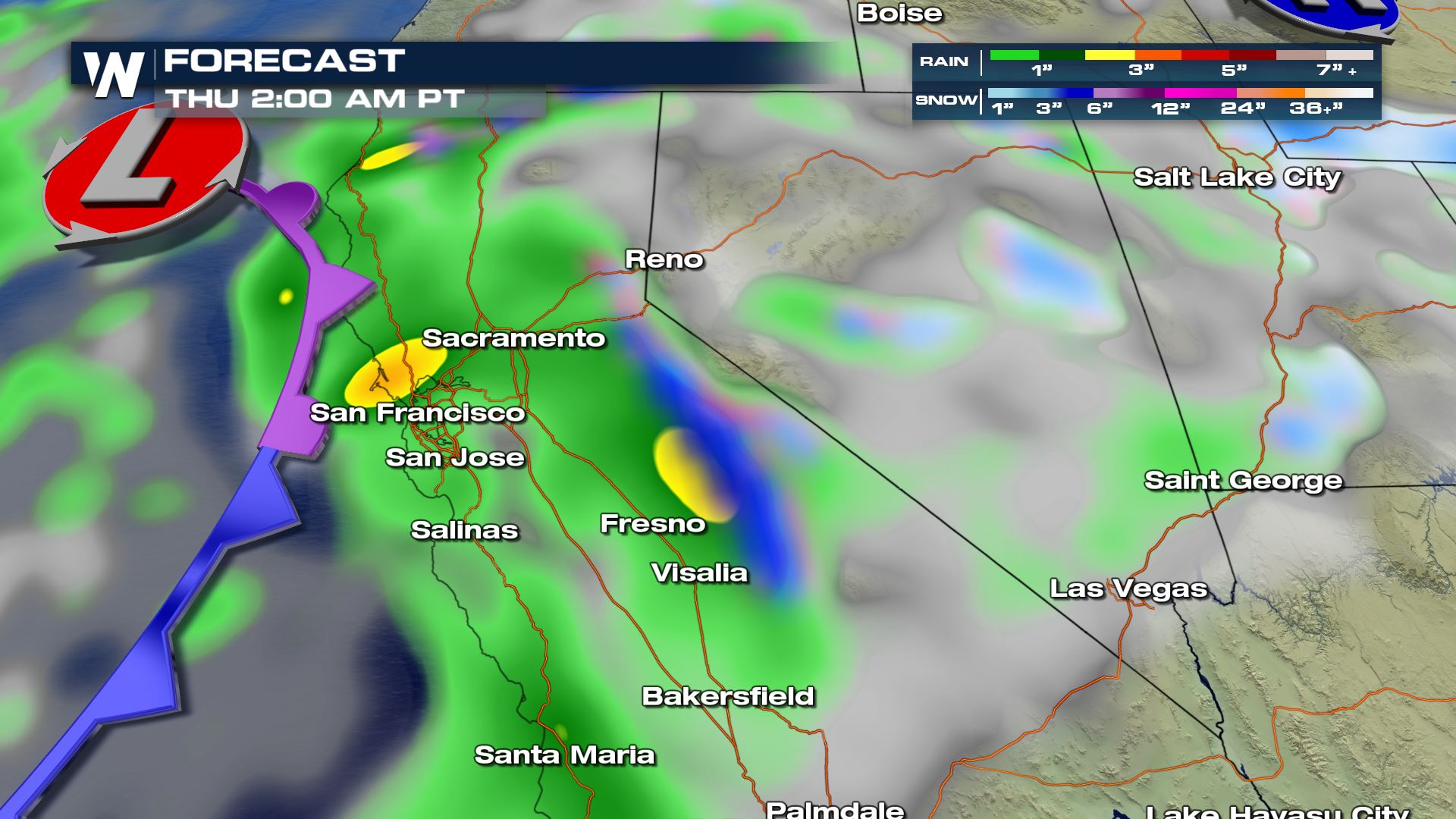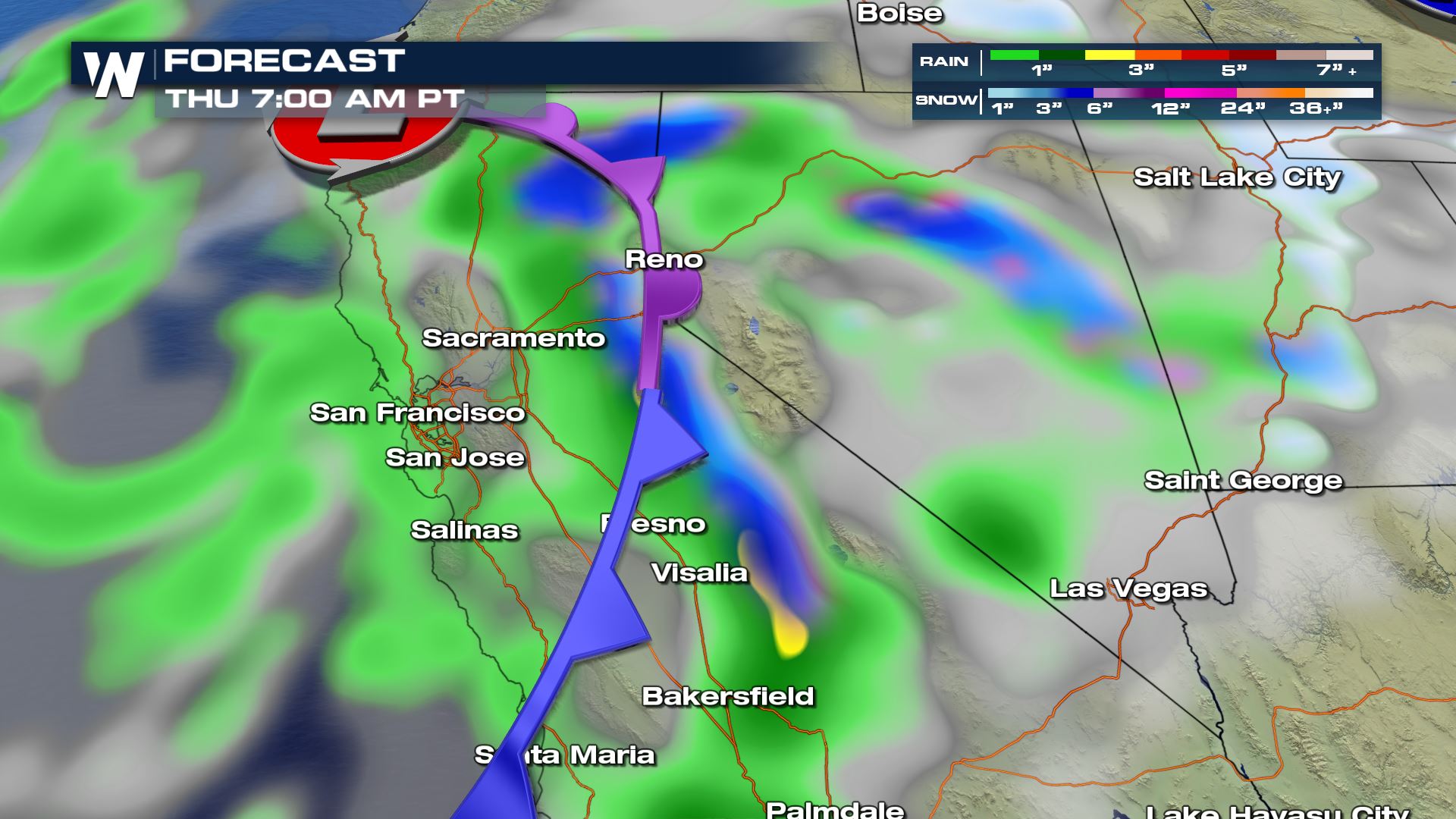 The timing for the heavy snow will begin Wednesday and should last through early Friday.  So any travel that needs to be done in our through these areas could be very dangerous.  Definitely be on alert for hazardous driving conditions.
Snowfall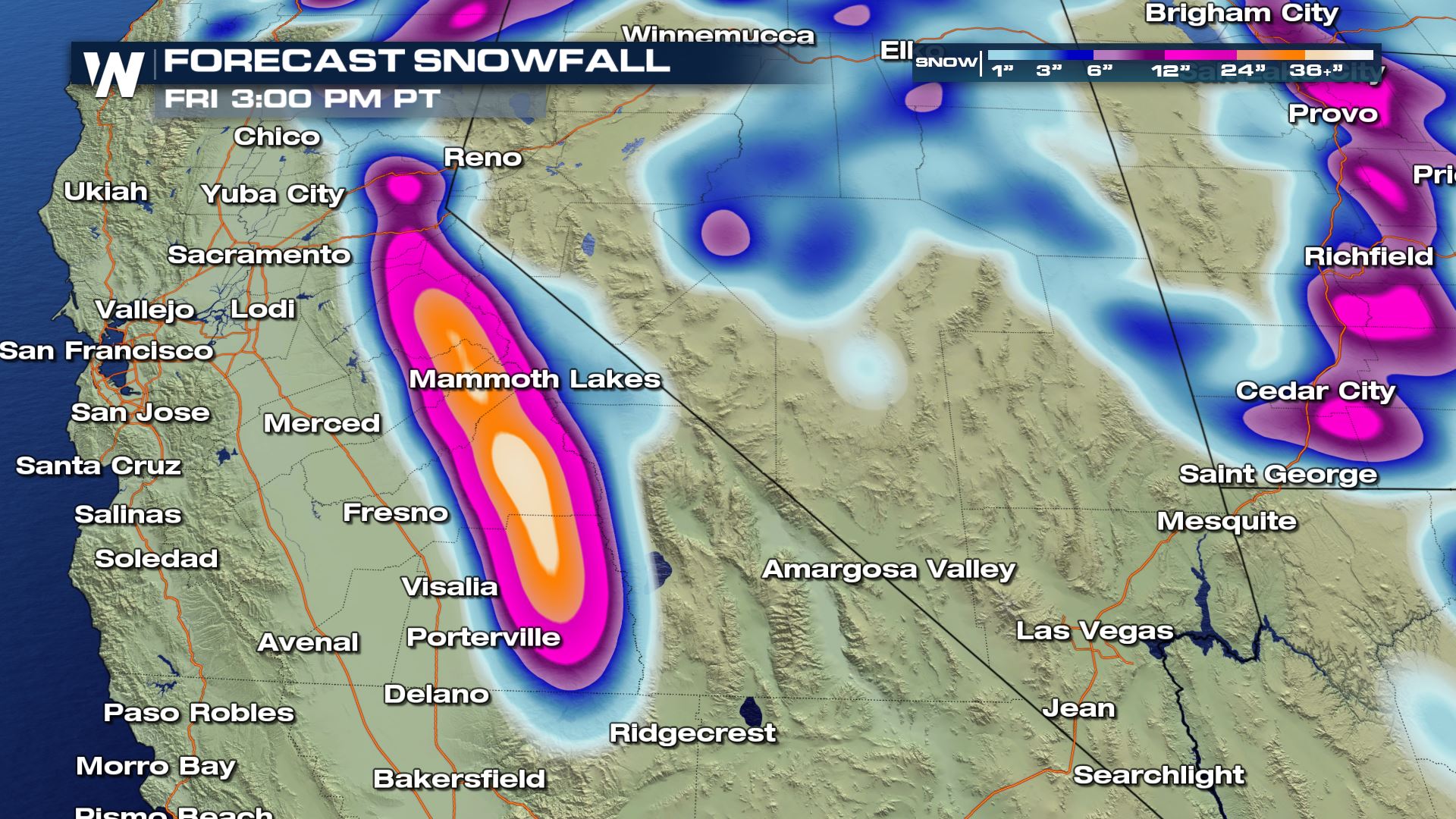 The snowfall potential really jumps off the map!  Take a look at how much snow could fall through Friday afternoon.  As we get to 4000 feet in elevation and higher...snowfall totals could exceed 30 inches!!!  So if you do have to travel through this region don't forget to carry tire chains, extra food, water and clothing. Keep checking with WeatherNation for more updates.