Sure, it's usually warmer in Florida than most other parts of the country. But even by Florida standards, the heat is really on. Gainesville, Florida set its warmest recorded February temperature on Monday, with the mercury hitting 89° there. Vero Beach, Florida tied its all-time warmest February temperature on Monday, also hitting 89°. Jacksonville, Melbourne and Key West all either tied or broke daily records on Monday as well.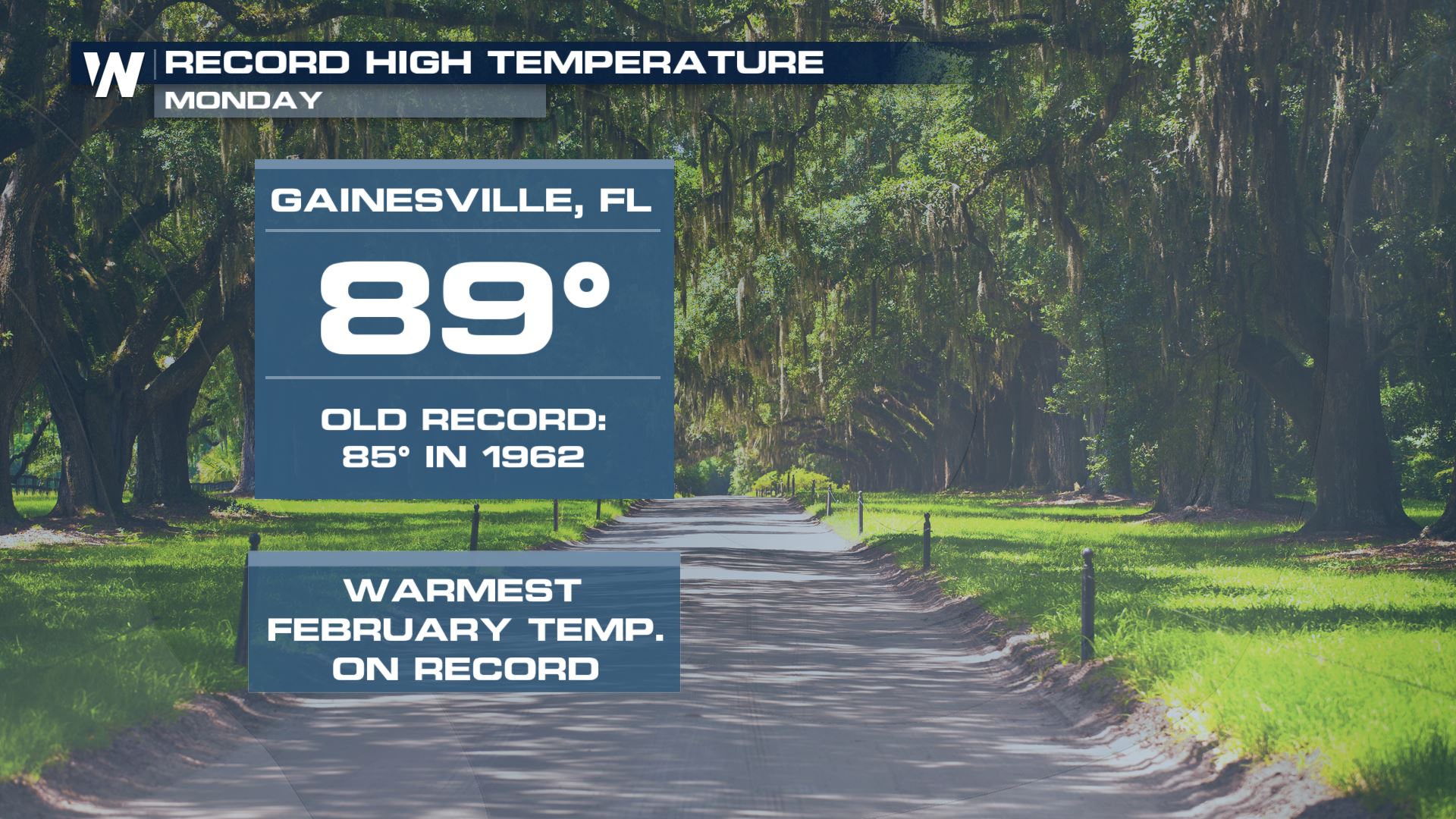 Several parts of the Sunshine State soared well into the 80s on Monday, fueled by a strong southerly flow. That flow is helping draw up warm temperatures from the Caribbean Sea, leading to extra heat and humidity for the Southeast.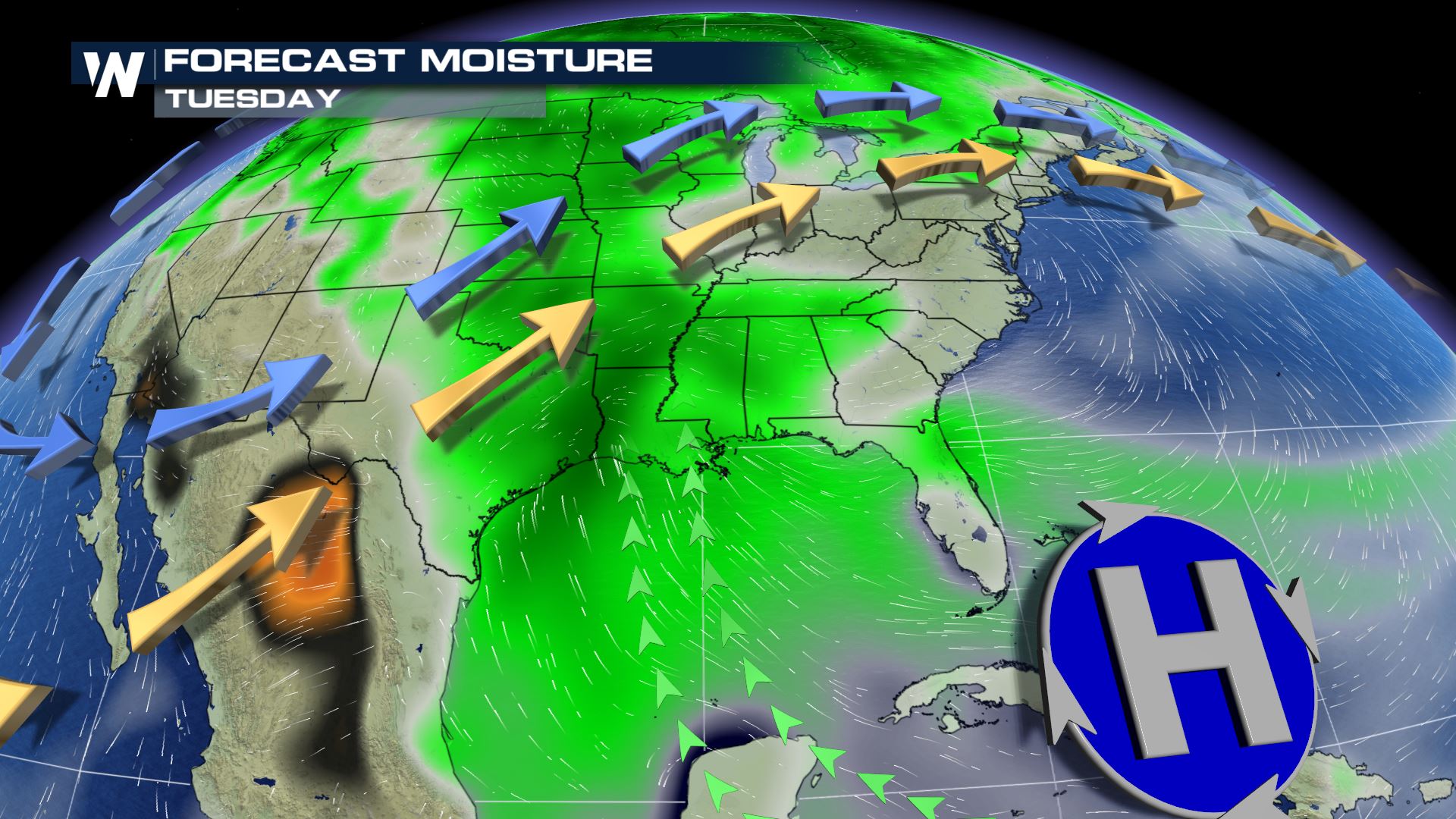 But changes are already arriving for the Sunshine State. A slow-moving cold front is pushing through Florida, bringing a few showers and thunderstorms with it. It'll reach central Florida's I-4 corridor on Tuesday, briefly cooling things down there, before the front lifts back to the north. That'll allow warmer temperatures to quickly take back over after a brief break from the heat.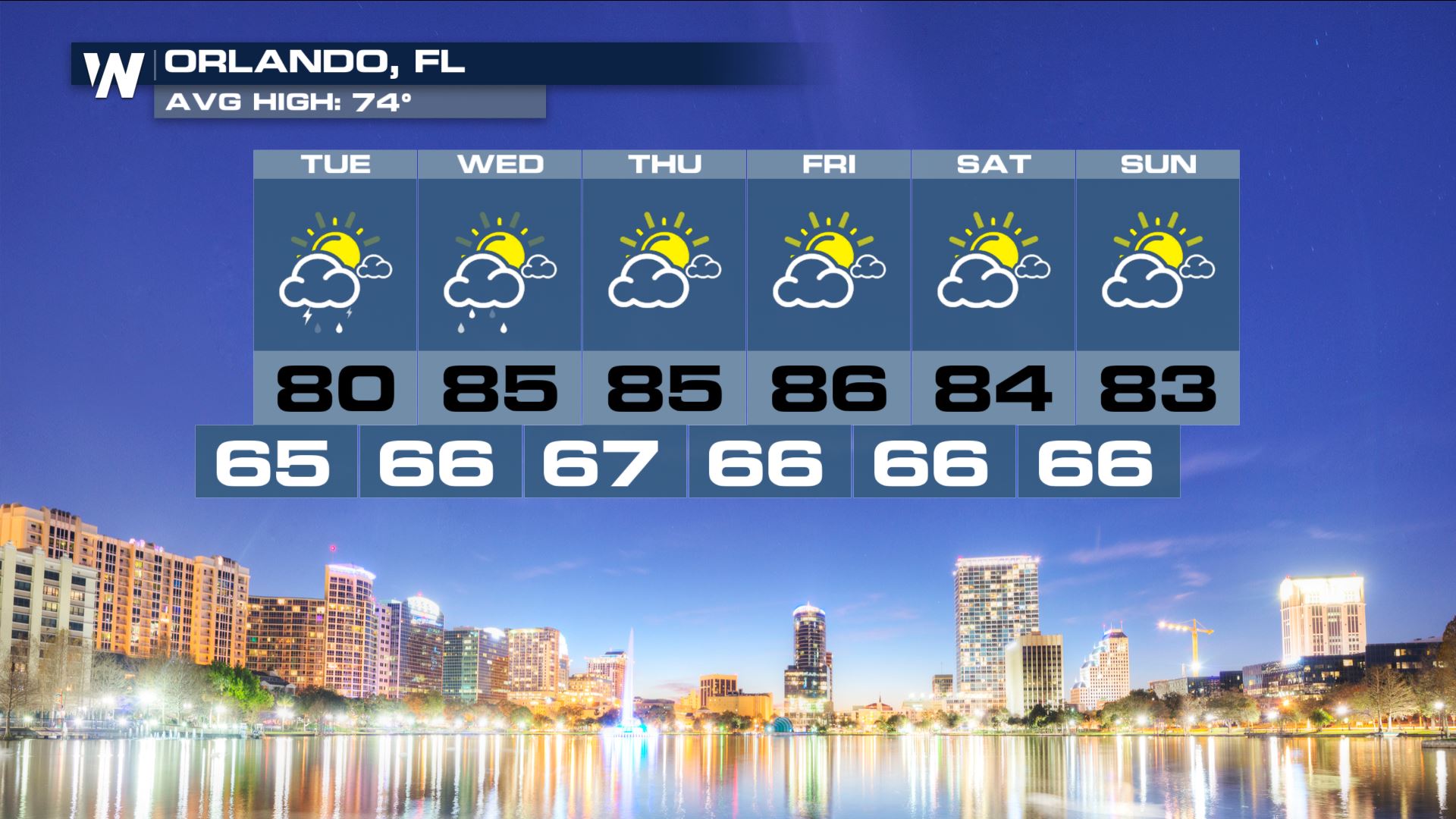 The rest of the country is probably a tad jealous of Florida's warmth.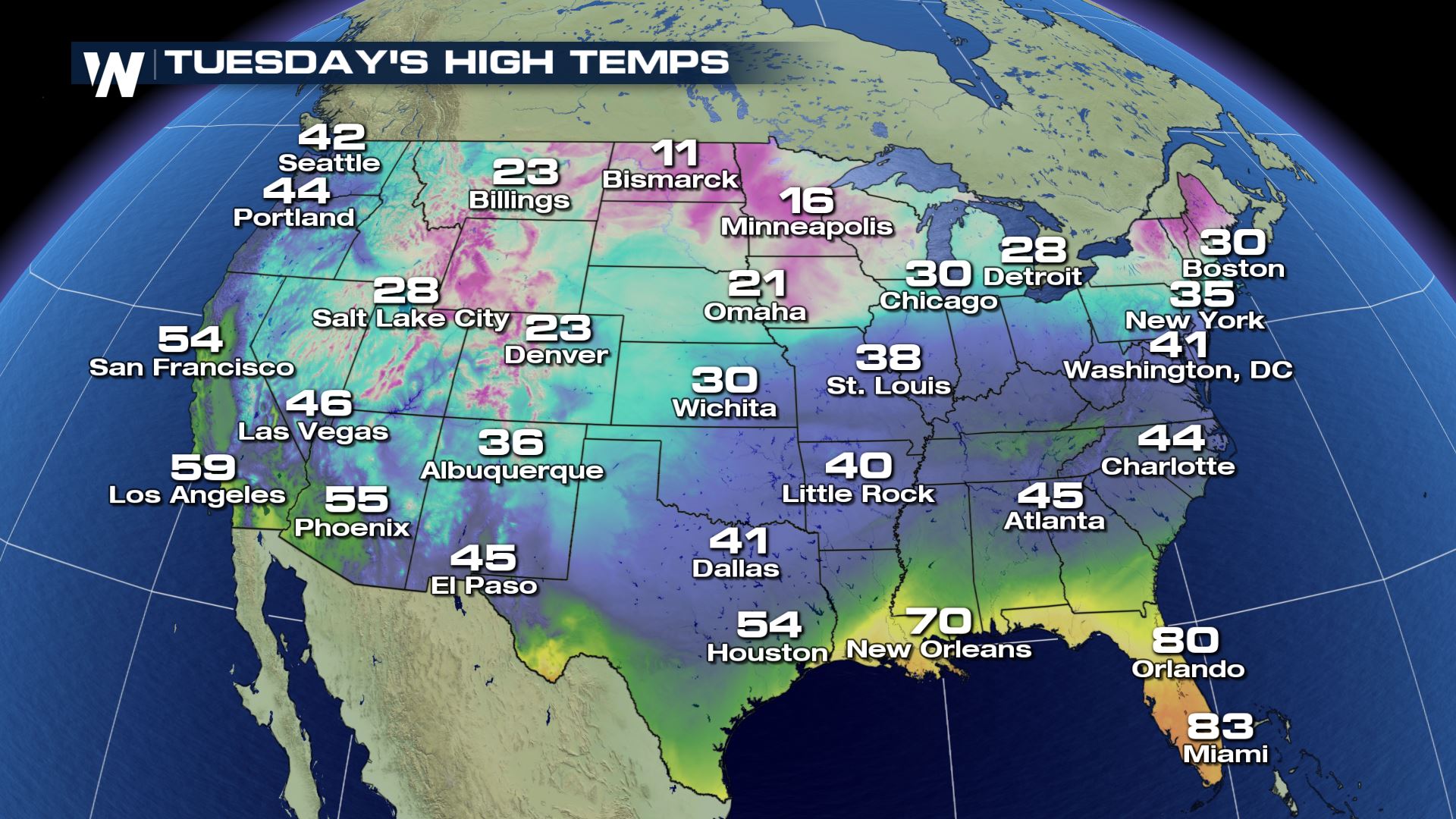 For WeatherNation: Meteorologist Chris Bianchi