Gusty winds and dry air continue to contribute to fire concerns from the plains to the east. Any fires that get going will likely spread rapidly in these conditions. Outdoor burning is not recommended. Take action and use caution if you are doing any burning.
Plains
Fire weather alerts will continue into tomorrow as dry air and gusty winds continue to dominate portions of the plains. Red flag warnings (pink) and fire weather watches are in place.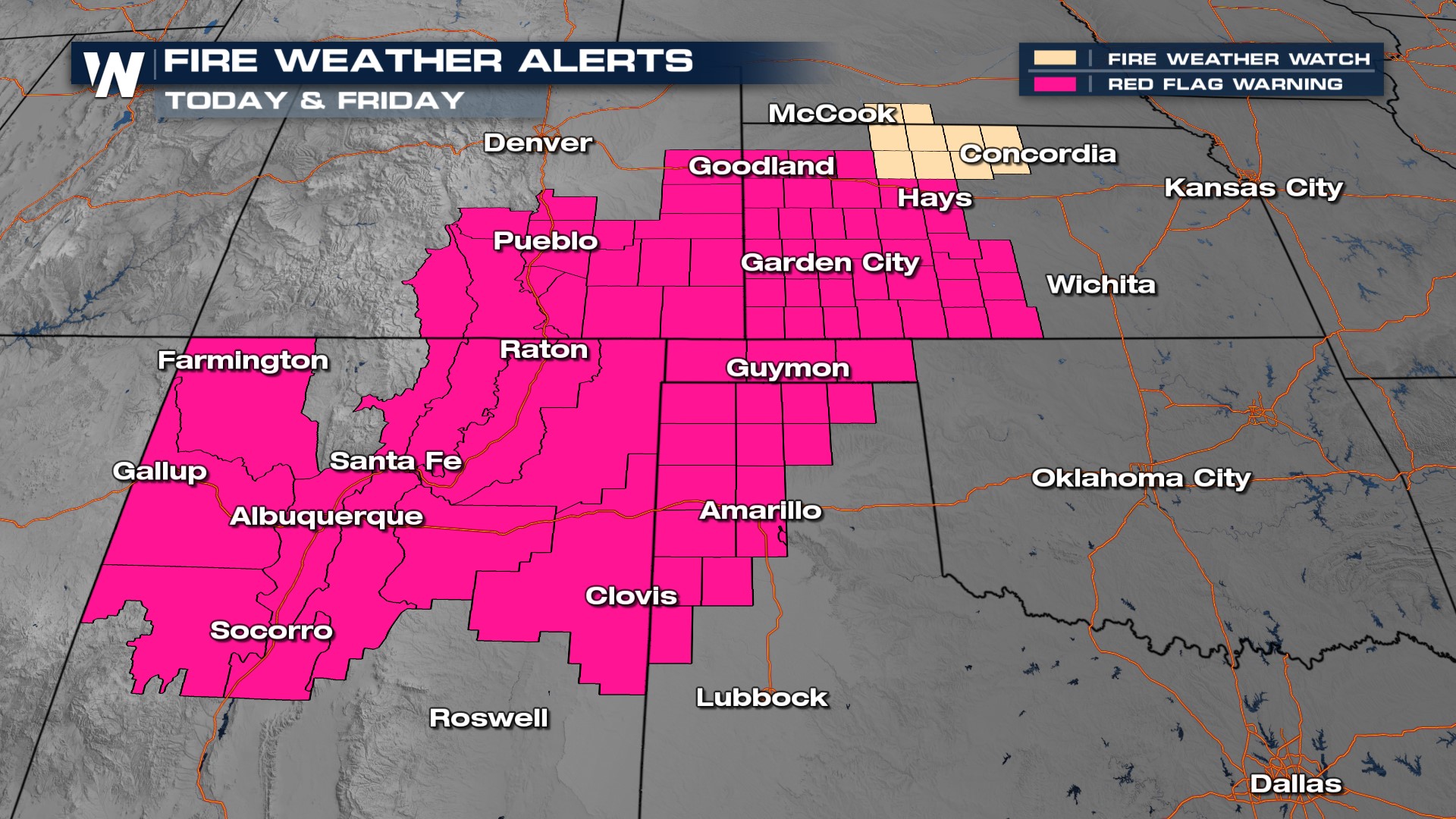 The Storm Prediction Center (SPC) has issued an elevated fire risk in the light orange. Notice the bulls eye in New Mexico, this is a critical fire risk. It is extremely important to use any caution when doing any burning.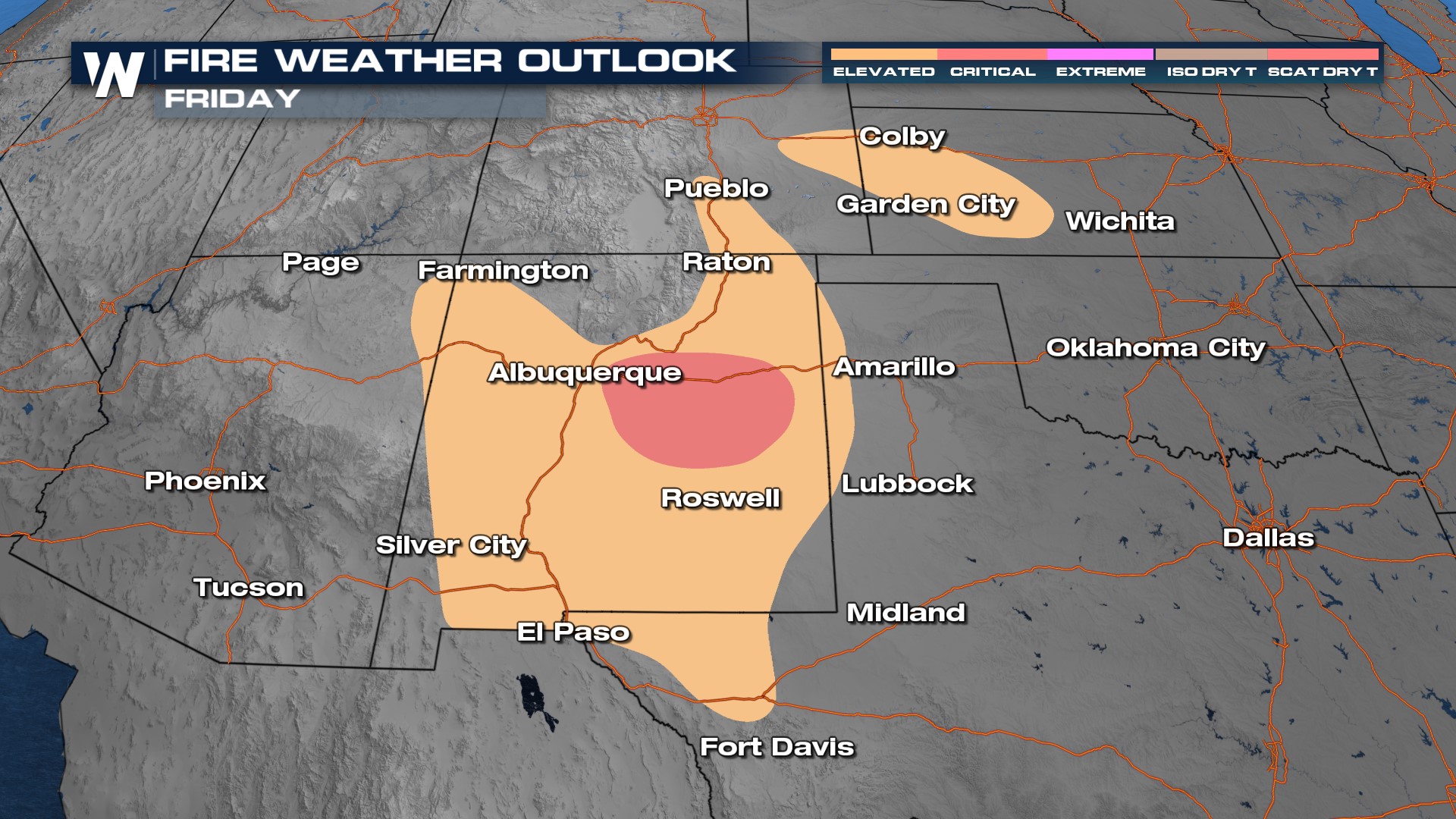 Gusty winds combined with low relative humidity will help fires spread rapidly. Gusts up to 30 mph will be possible.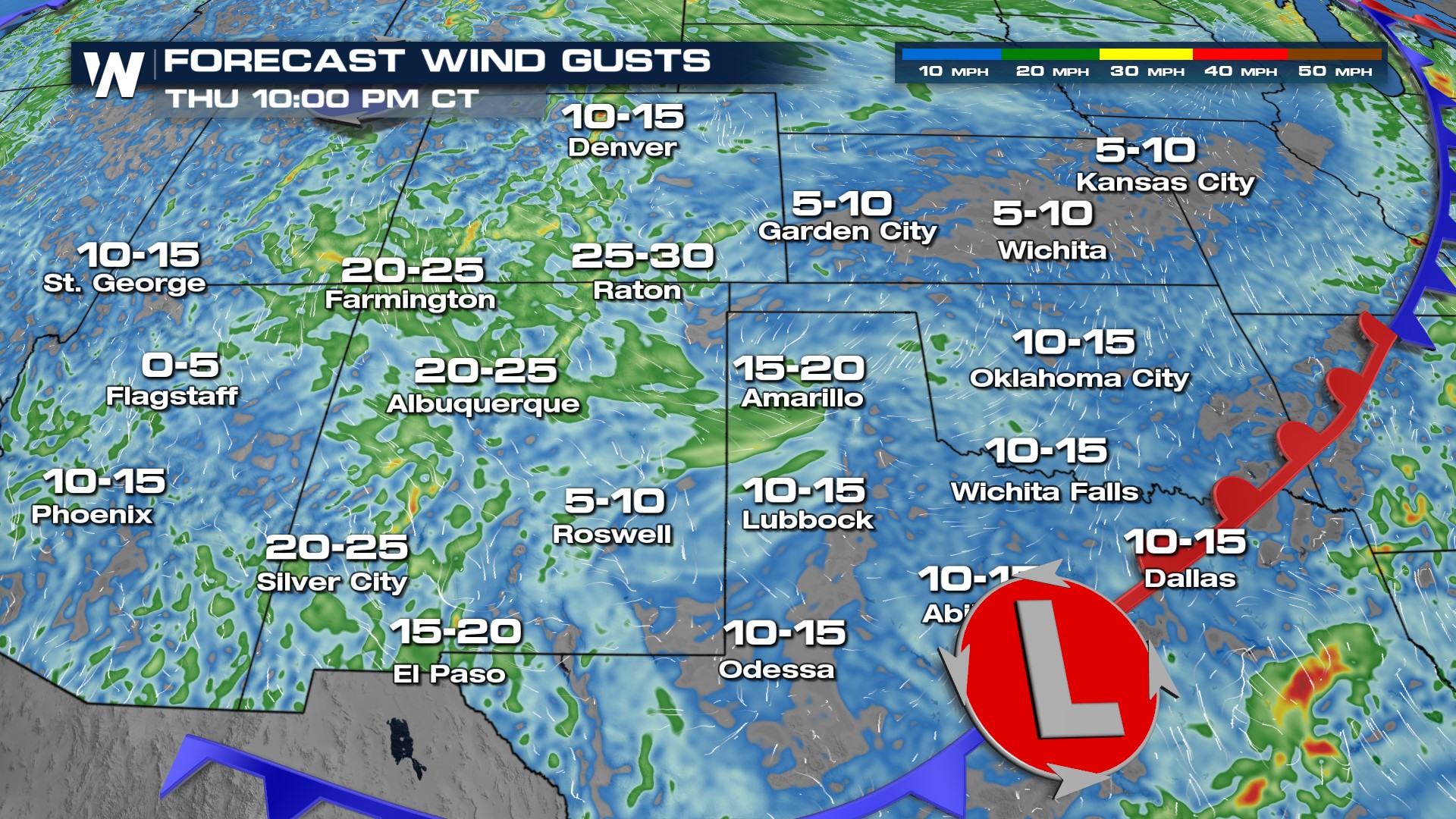 Properly dispose of lit matches, cigarettes, or cigars, and avoid using equipment that causes sparks. Obey local burn bans by postponing any prescribed burns. If allowed to burn, make sure campfires are completely extinguished and cool to the touch.
East
Fire weather alerts are in place today and tomorrow as low relative humidity combines with warm temps, and gusty winds. Again, this can lead to rapid spread of fires.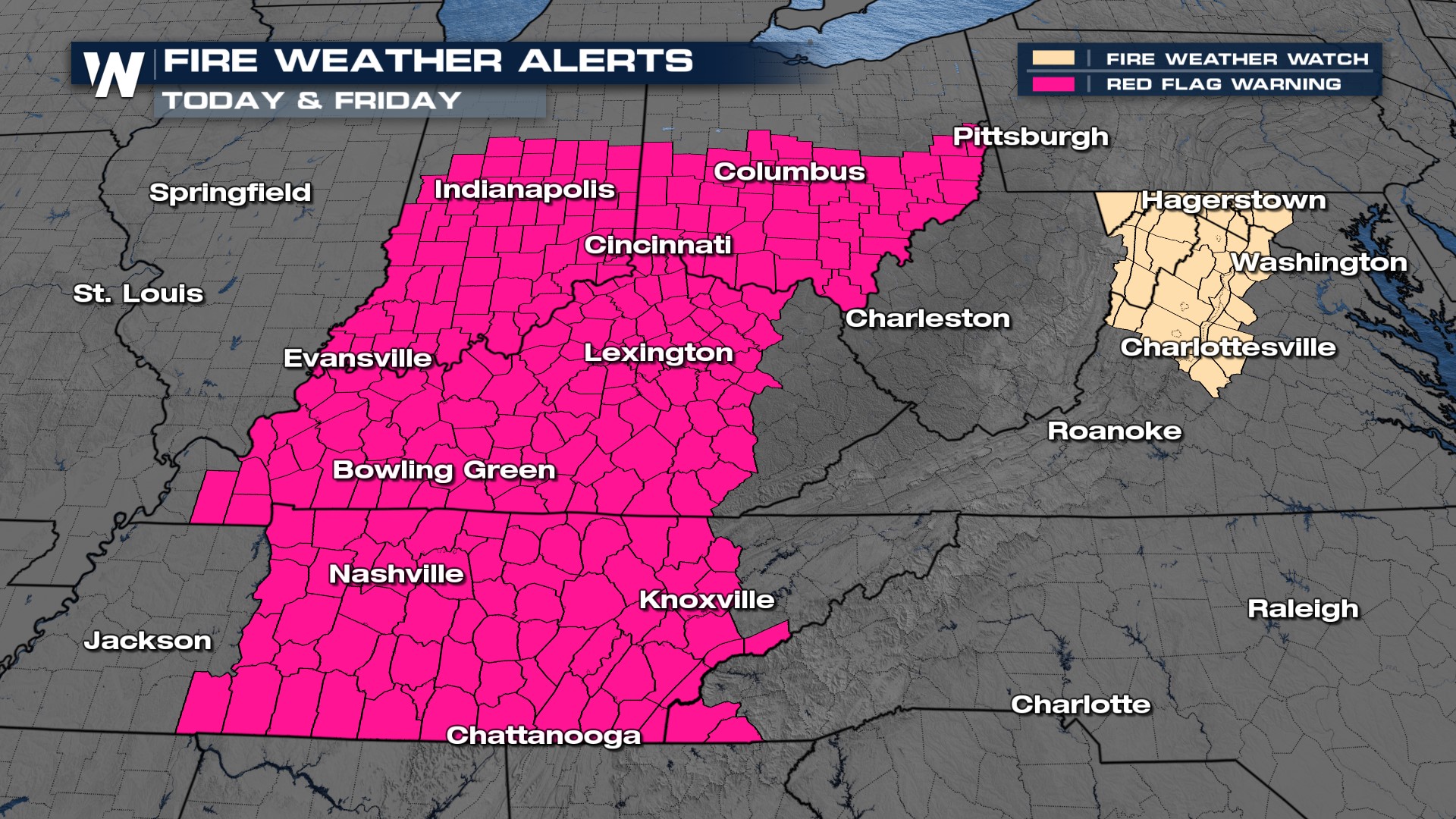 Wind gusts can reach up to 30 mph. Avoid any type of burning. Conditions are in favor of rapid fire growth.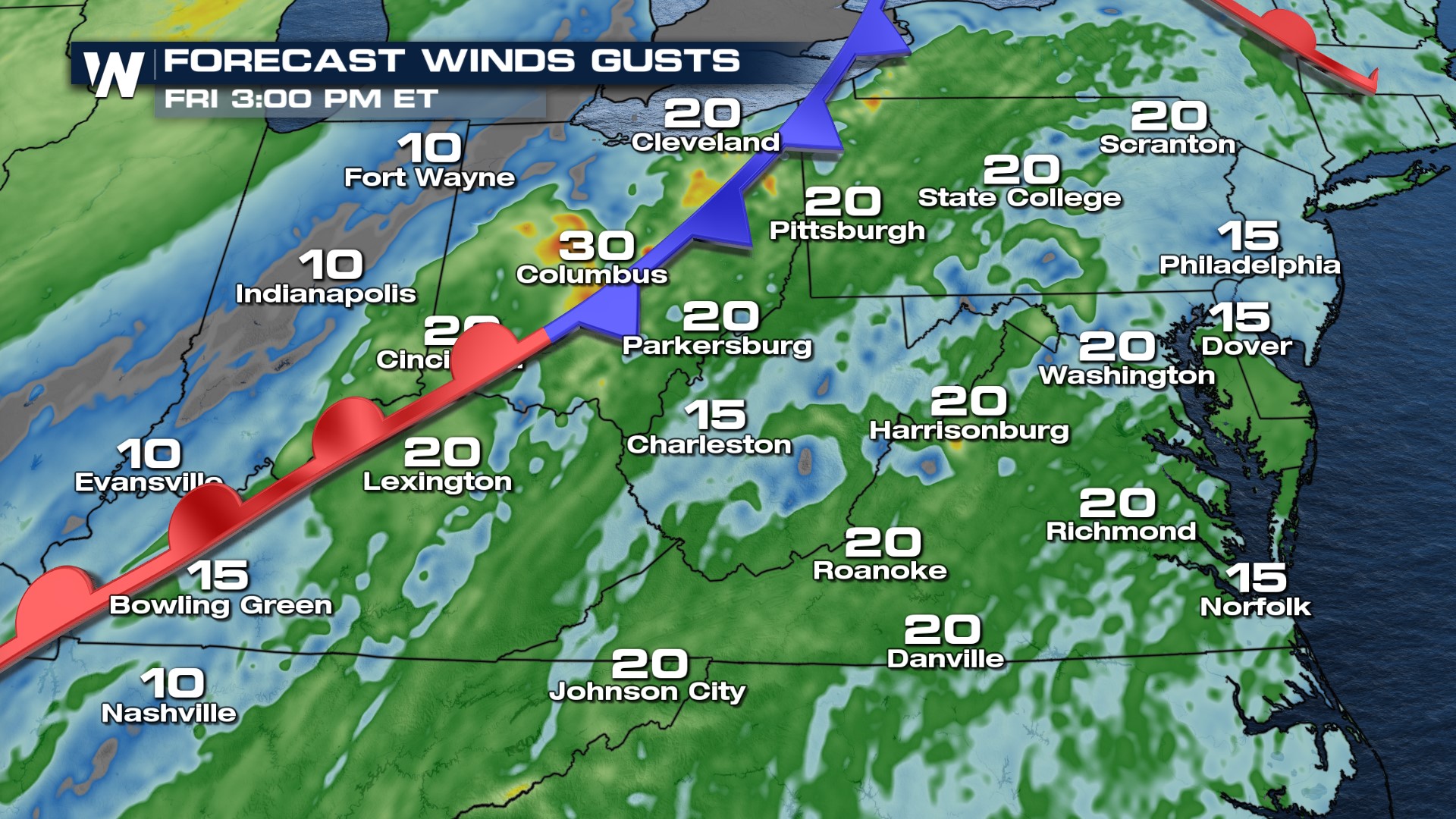 Stay with WeatherNation for the latest on the heat and fire forecast! Your regional forecasts can be found :10, :30, and :50 past the hour.