Severe storms will bring tornadoes, wind, and hail to the central and southern Plains, Ohio Valley and the Deep South through the rest of this week. In addition to the severe weather, heavy rainfall is expected, which will lead to a heightened flood risk. A Flash Flood Watch has been issued for Tennessee Valley to the Ohio Valley to account for the heavy rainfall anticipated (above).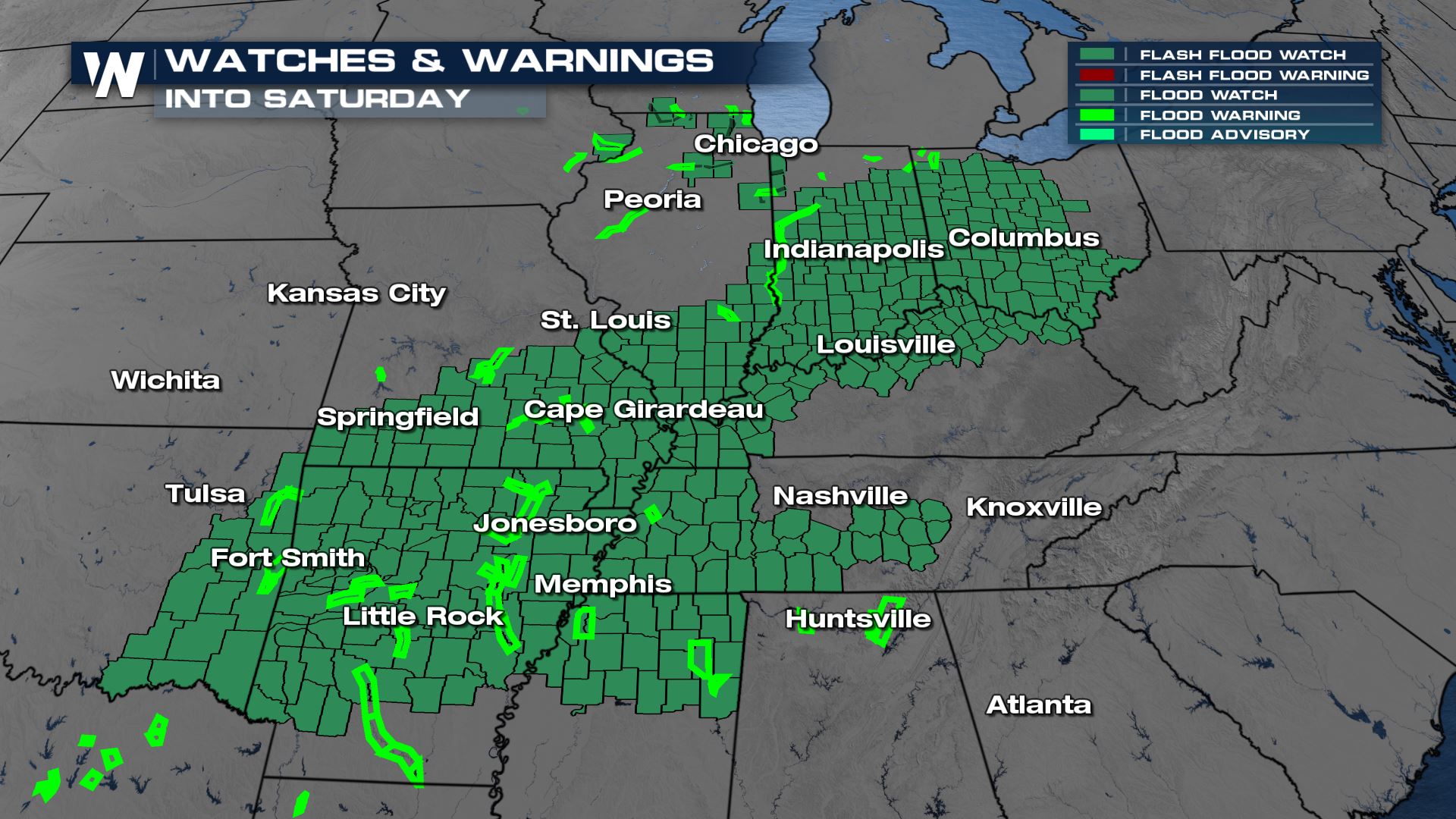 Moisture surging north from the Gulf of Mexico has set the stage for the severe weather and flooding threat. Storms that develop will tap into the high humidity producing high rainfall rates throughout the south.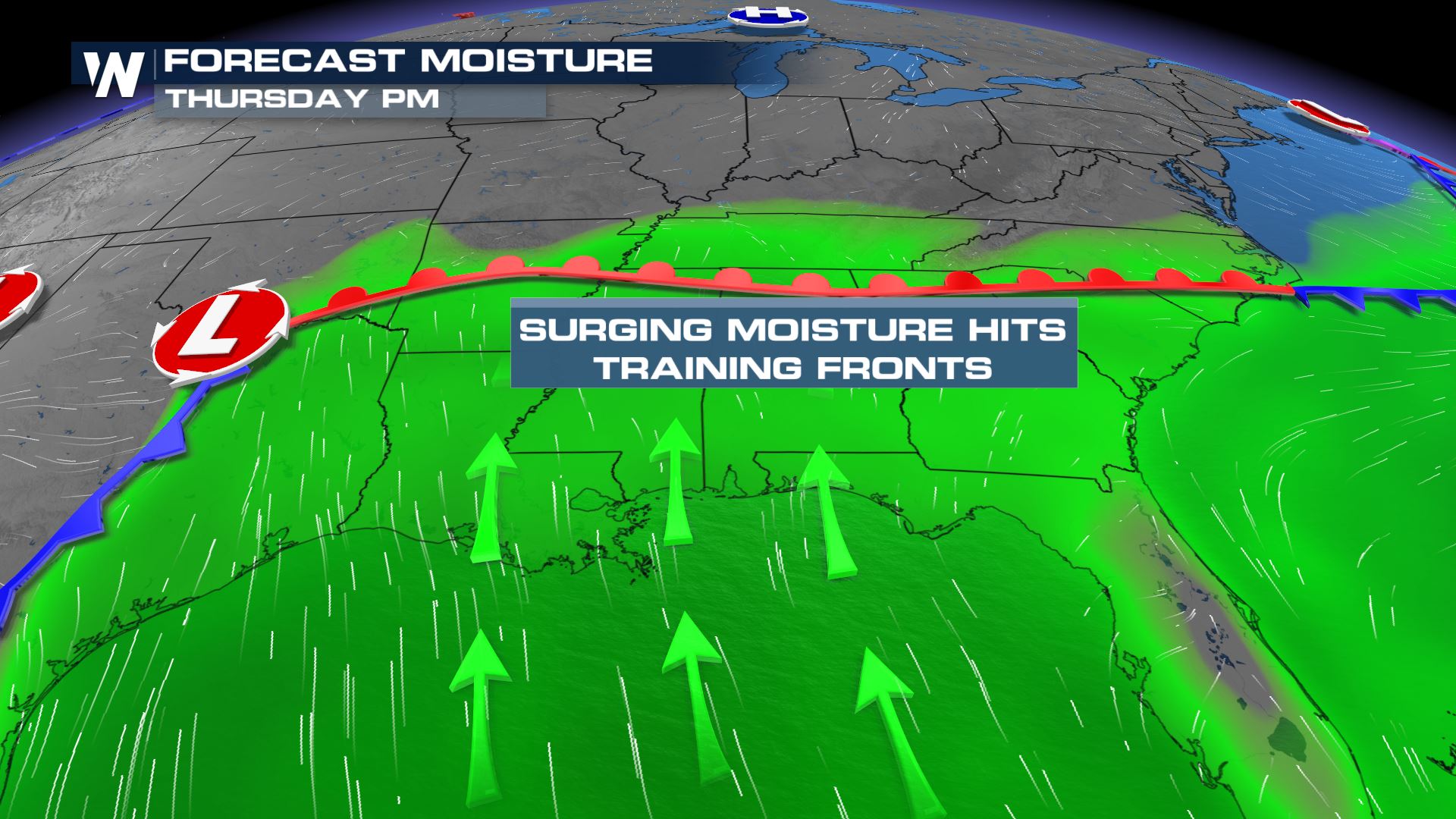 Soils are relatively saturated in the Mid-South due to repeated rounds of storm activity over the last few weeks. As a result, incoming moisture could create ponding on the roadways and the risk of flooding in agricultural areas as a result. There are also pockets of ongoing drought, so the additional moisture is wonderful to see, especially for places like Oklahoma.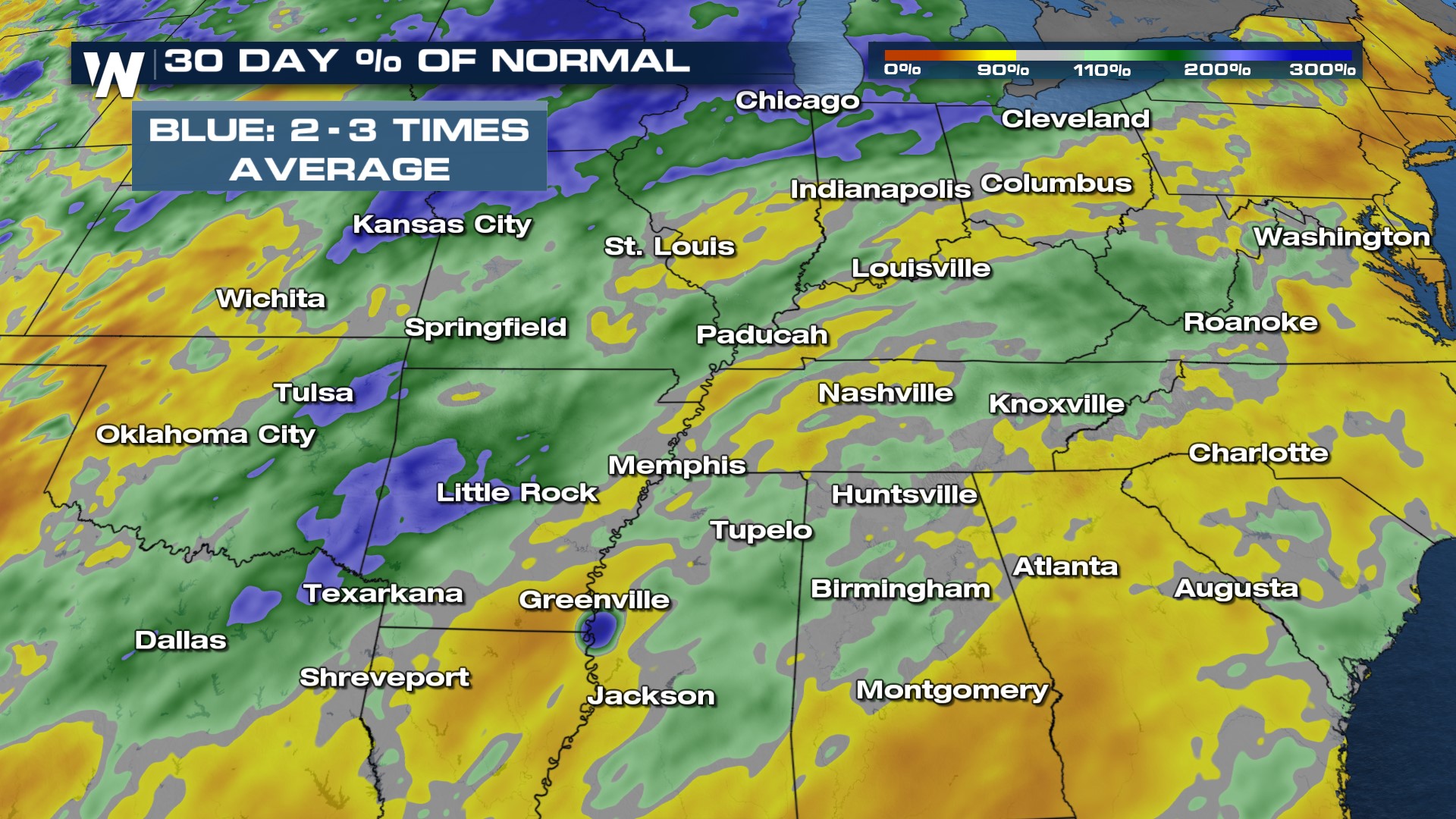 The Weather Prediction Center (WPC) has issued a Moderate risk (level 3 out of 4) for flooding in the South on Thursday. This is centered over the Texarkana region and will be a big threat for the area. The threat for flooding shifts to the north and to the east entering Friday.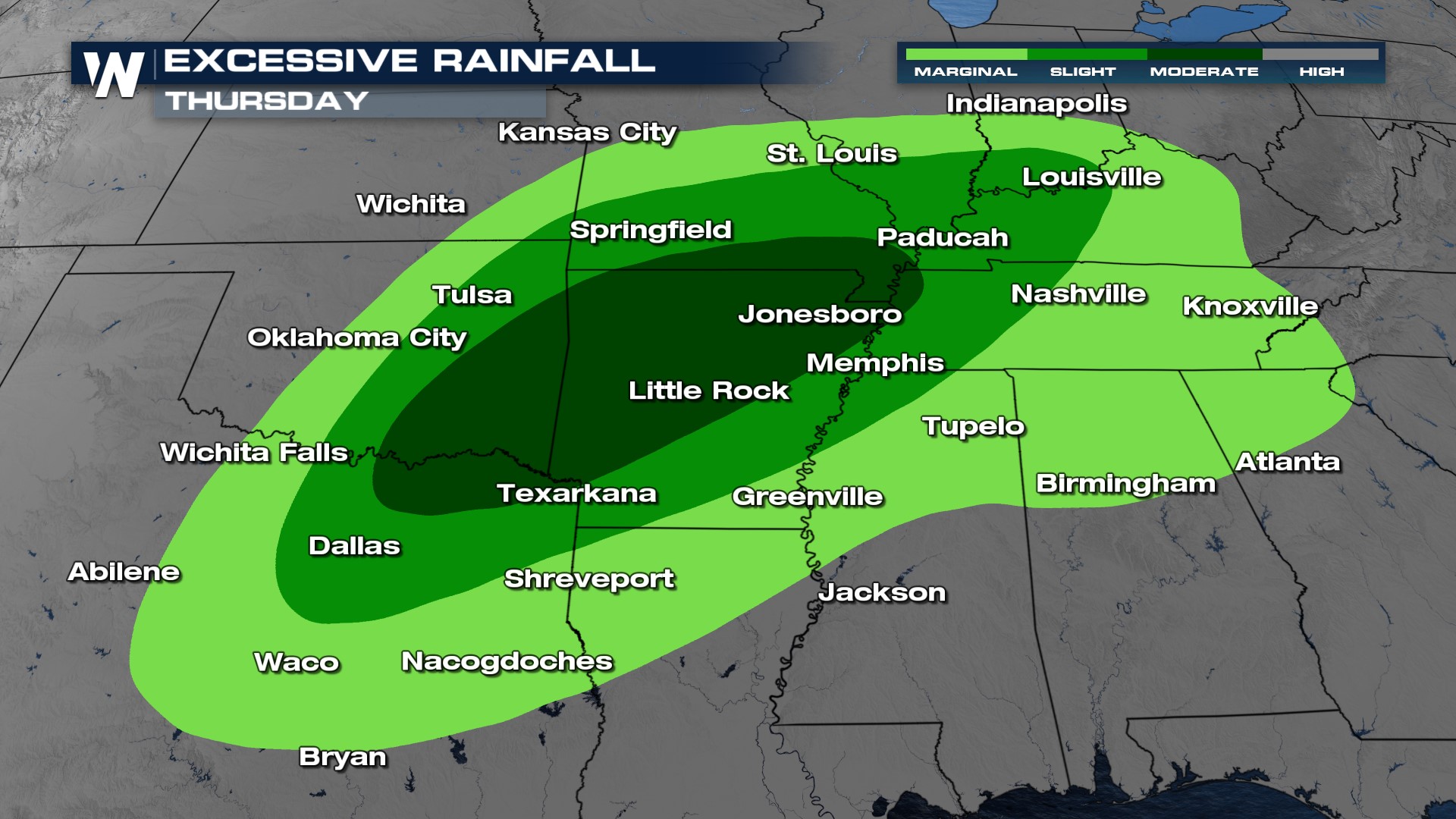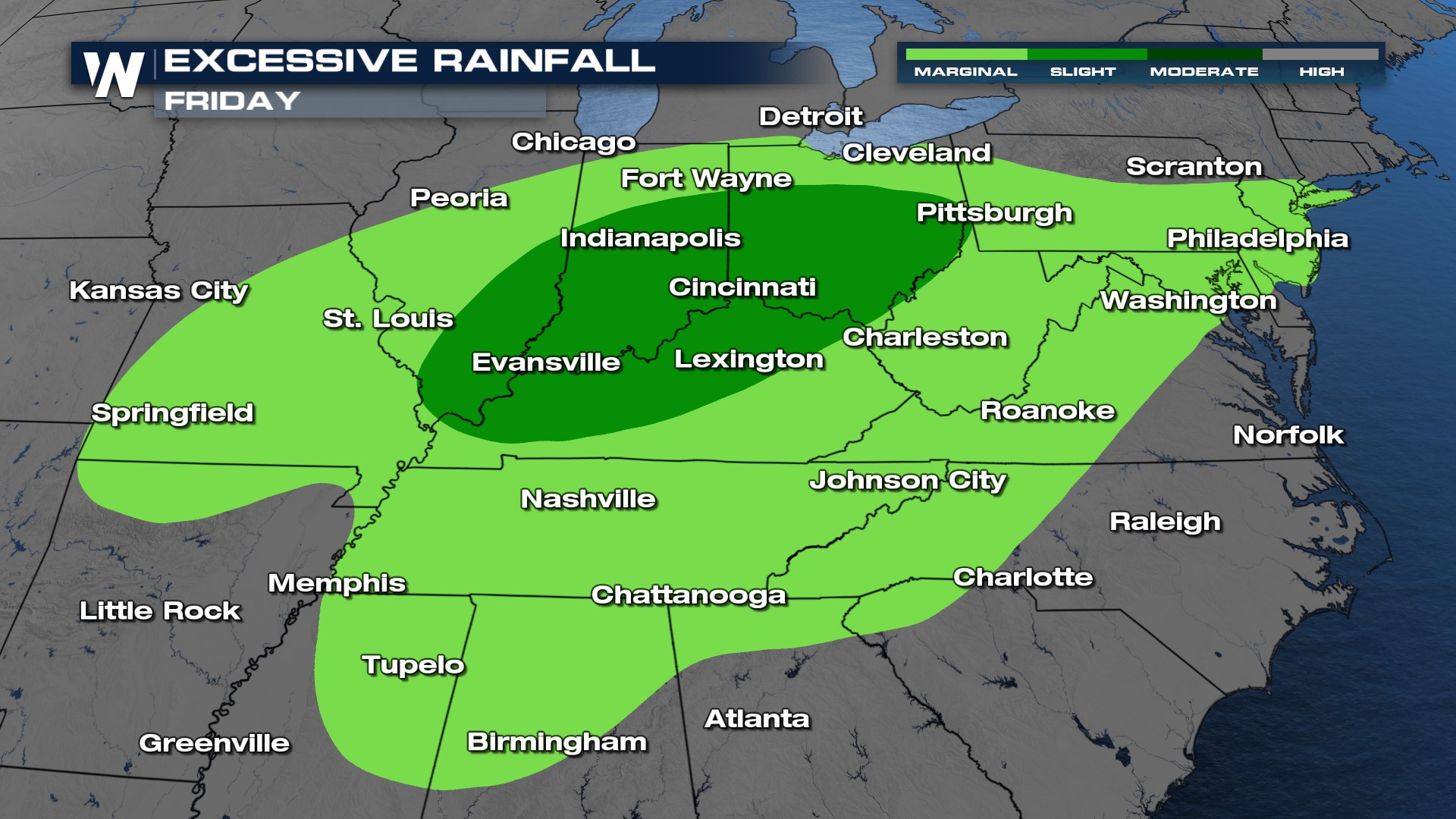 For more on the rainfall and flood threat, stay with WeatherNation!