The mid section of the nation is feeling another day of summer's heat and humidity and it should last into the beginning of the weekend. Heat Advisories continue from Minnesota to Oklahoma. The forecast heat index shows readings climbing well above the century point through Friday, especially in the central Plains.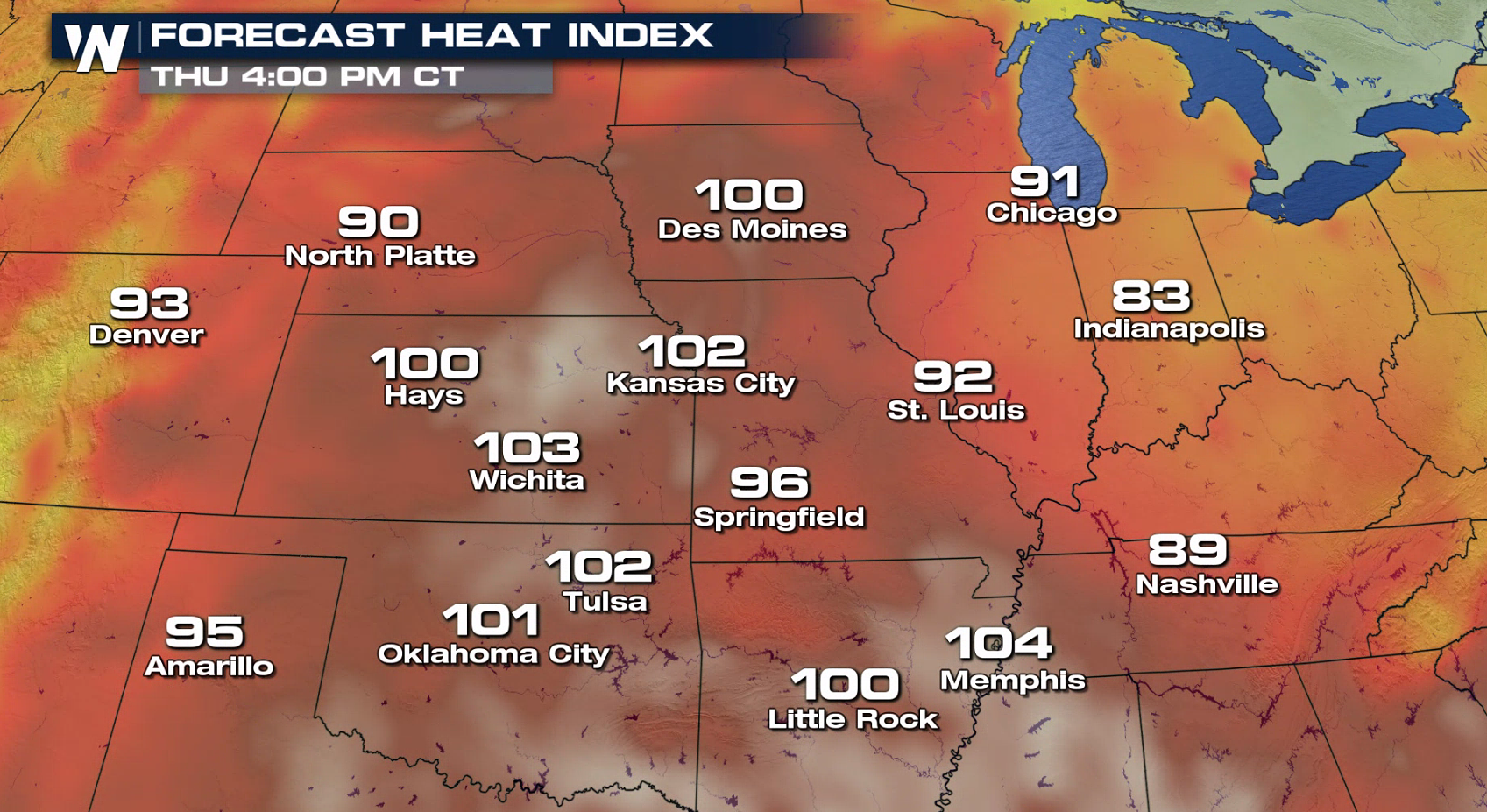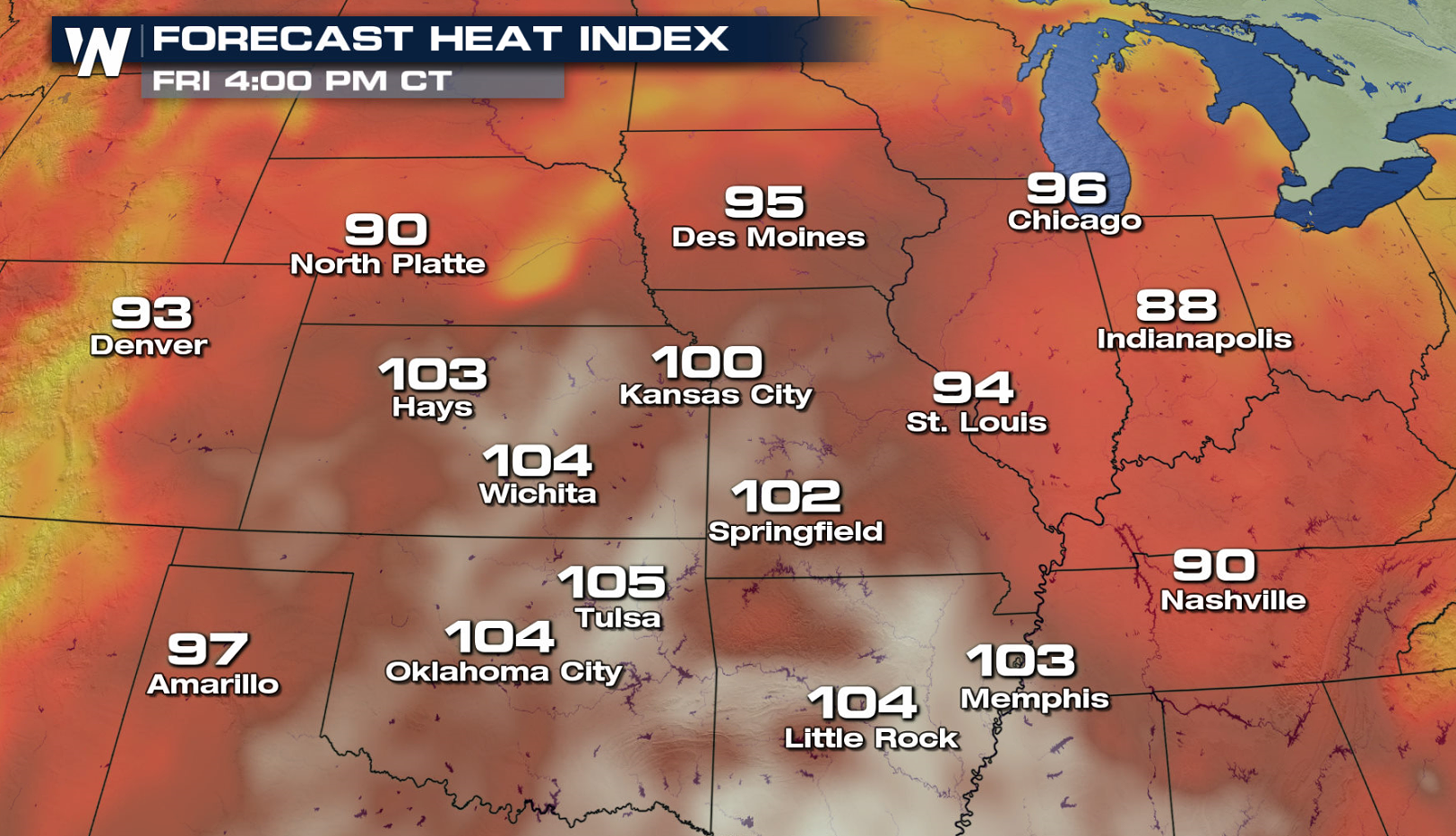 The humidity will be high and temperatures will be hot. Many areas will be well into the 90s today, with some spots seeing the century point. Residents are reminded to stay cool, stay hydrated, and stay informed. Heat related illnesses such as heat exhaustion and heat stroke will be possible. People most vulnerable include those who are spending lots of time outdoors, those who do not have air conditioning, young children, the elderly, and those with chronic ailments.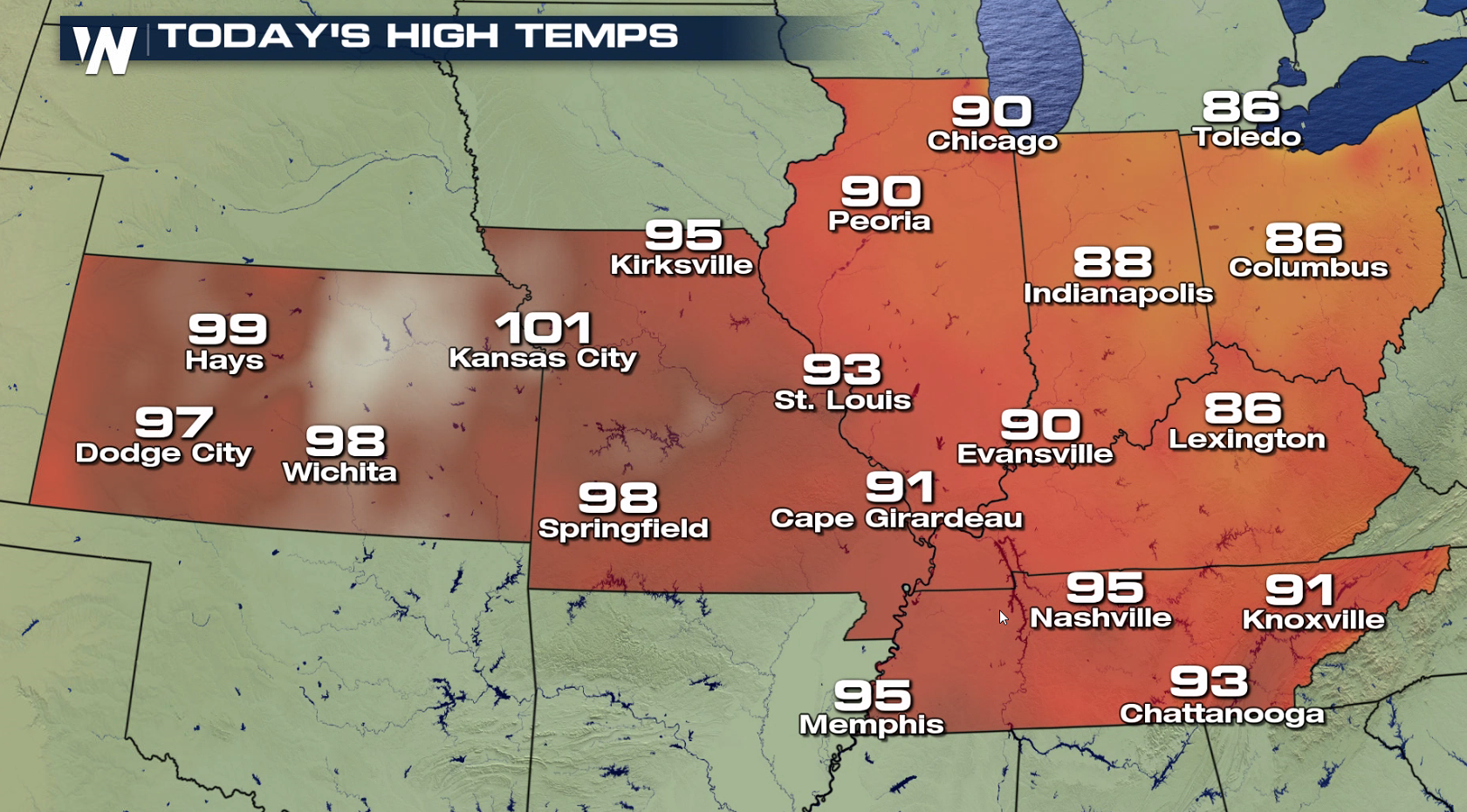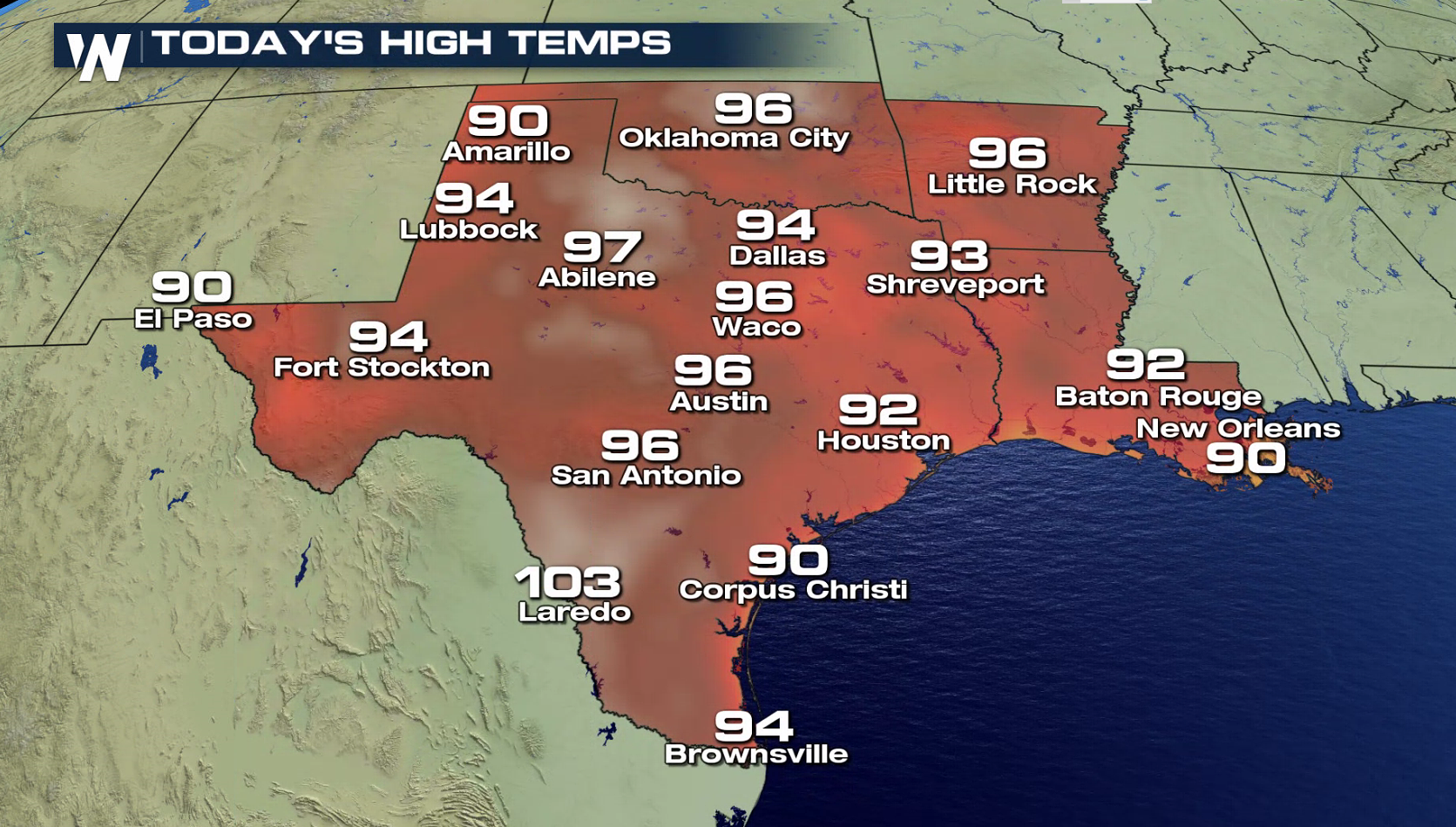 Northern areas will see some relief from the hot temperatures on Friday, but the central and southern Plains will still see temperatures well into the 90s. Recognize the signs and symptoms of heat illness. Early symptoms include things such as headache, thirst, and muscle cramps. Serious symptoms include weakness, skin that is cool to the touch, fast but weak pulse, nausea, and fainting. Severe symptoms include hot and red dry skin, fast and strong pulse, sweating that has stopped, and unconsciousness. Untreated heat illness can lead to fatal heat stroke.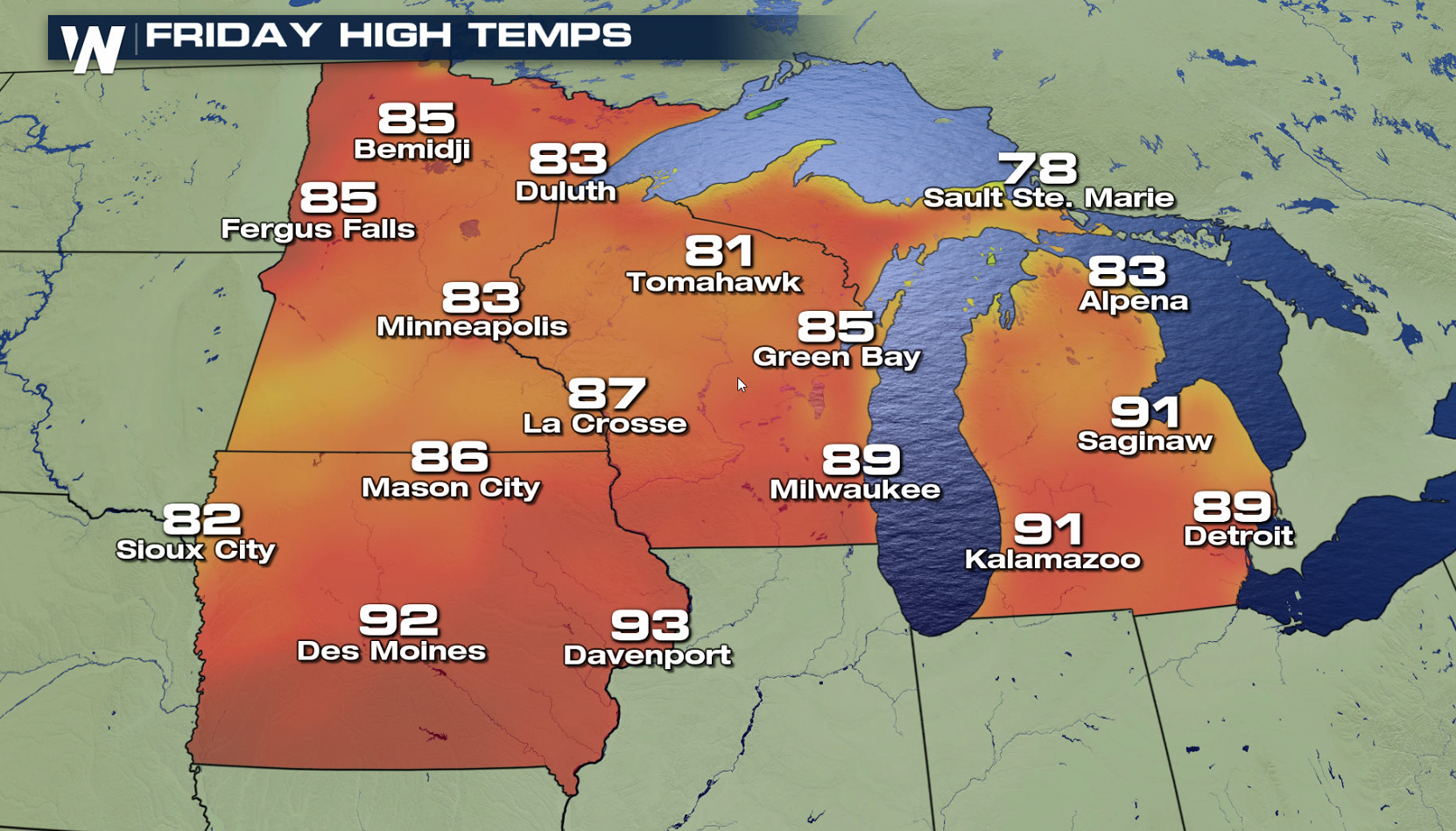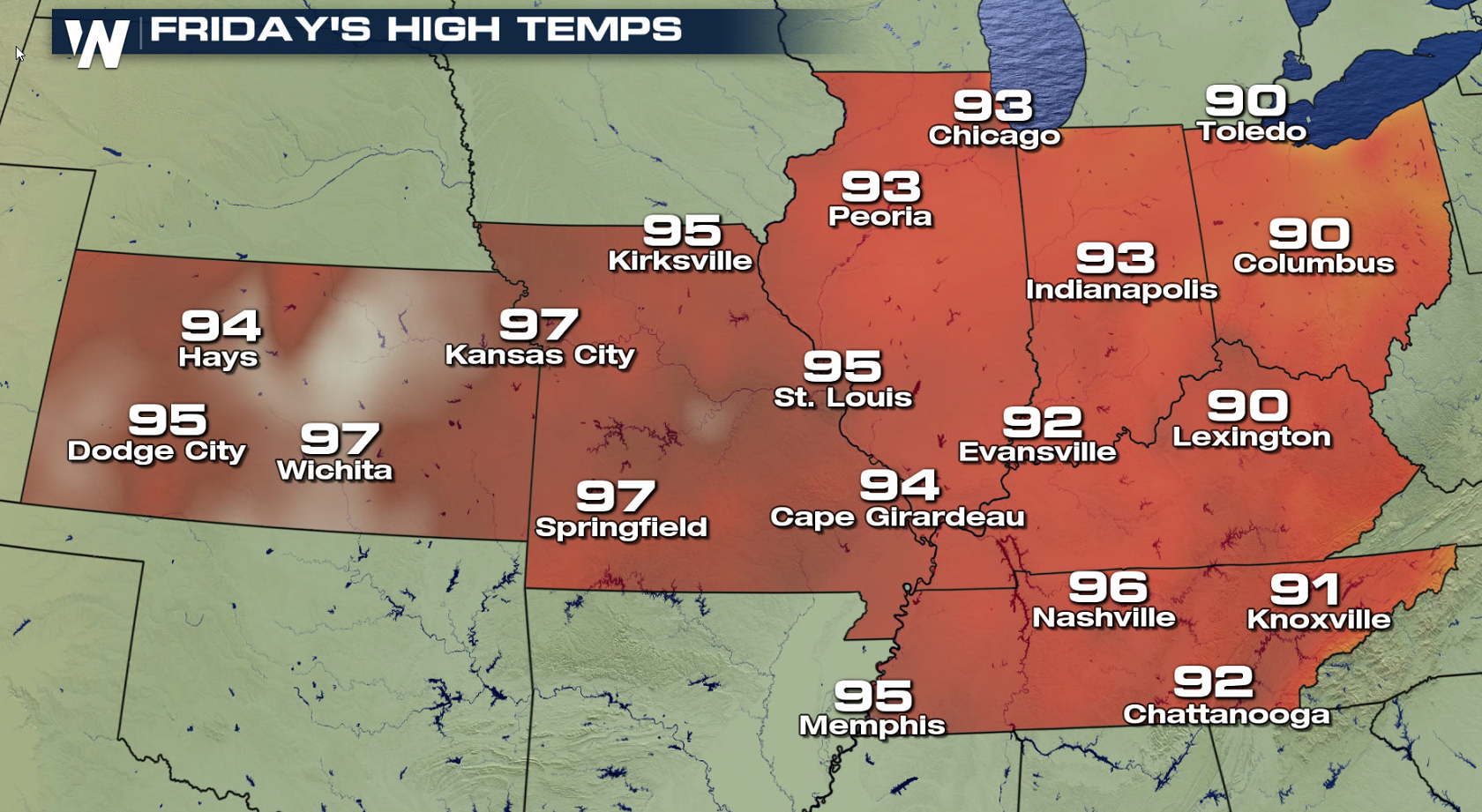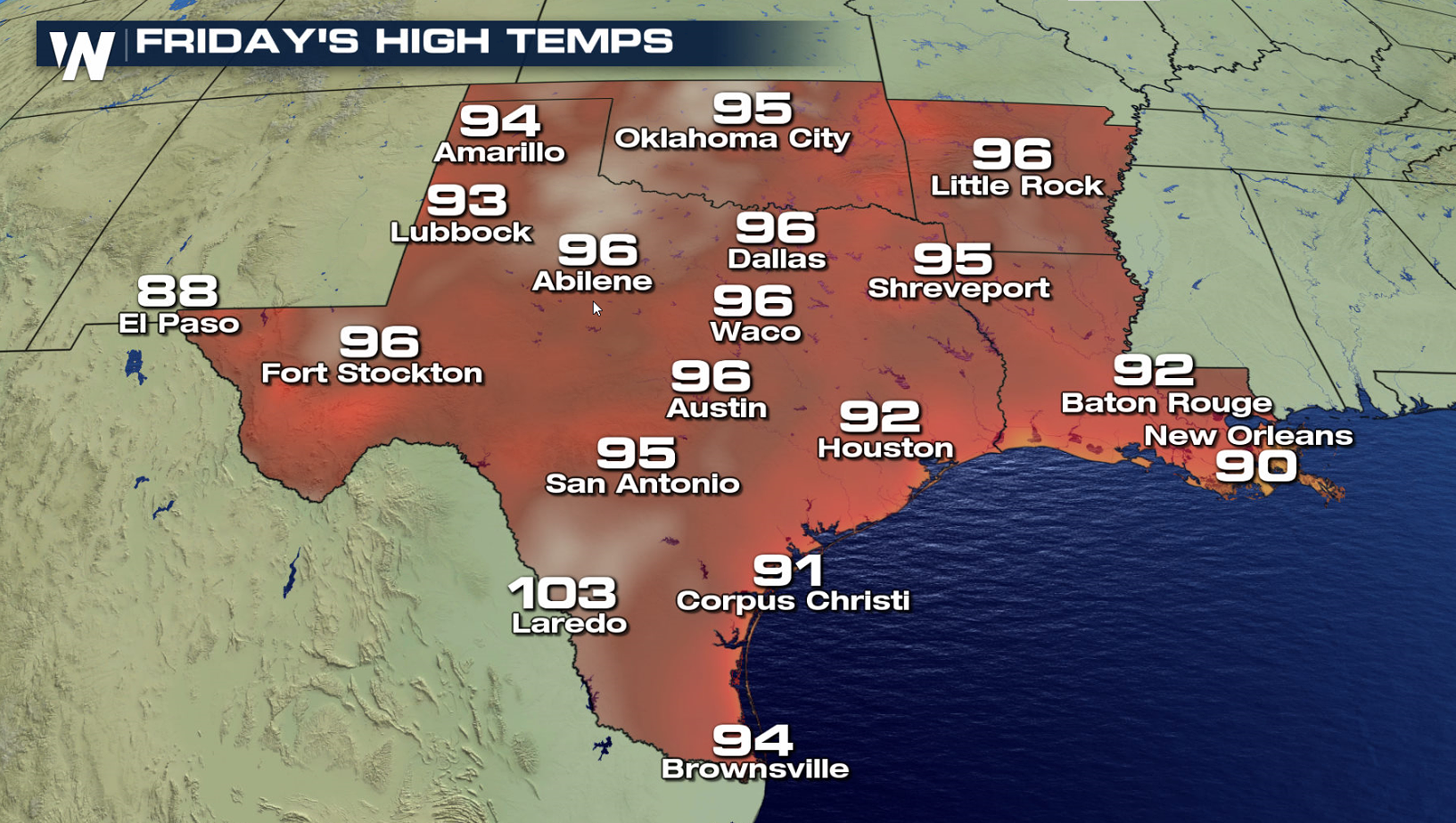 For WeatherNation: Meteorologist Mace Michaels