From the Canadian to Mexican borders, gusty winds will work off the Rocky Mountains the next few days. In some cases, winds are strong enough to warrant High Wind Advisories and Warnings. In other cases, it's the impacts of those winds that should adjust your planning.
High Plains
Wind gusts topping out around 60-80 mph in Wyoming and the panhandle of Nebraska will make for difficult driving conditions into Wednesday. First, the tail end of a cold front will bring a few flurries with the winds today. A second system moving through the Rockies will bring more snow with the gusty winds on Wednesday. Regardless of new snowfall, blowing snow will reduce visibilities to ground blizzard conditions. The
Winter Storm Severity Index
may reached the "extreme" category in isolated areas, highlighted in purple below. Travel in these areas should be avoided if at all possible.
RELATED ARTICLE: Active, Cold Pattern for the Northern U.S.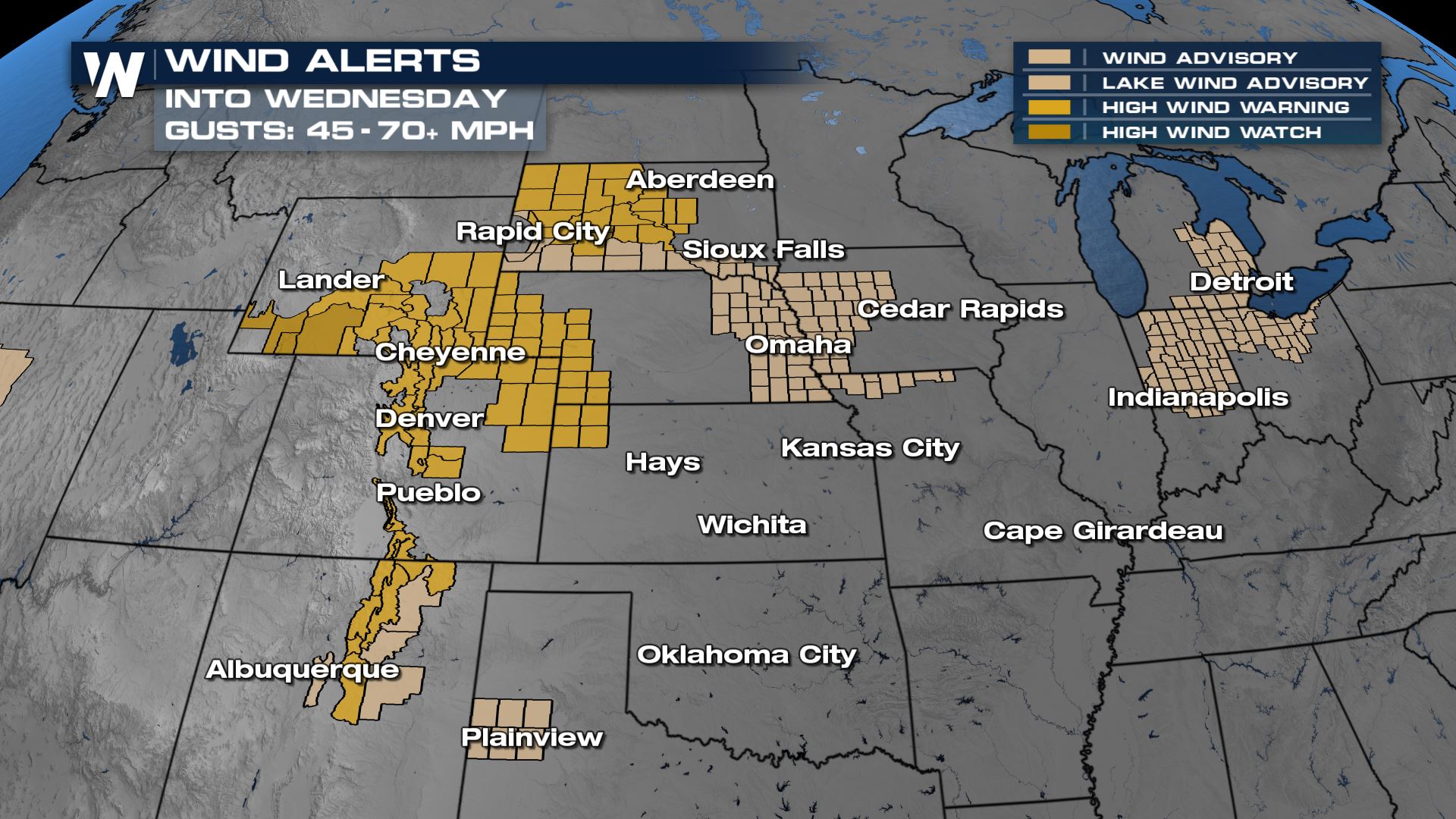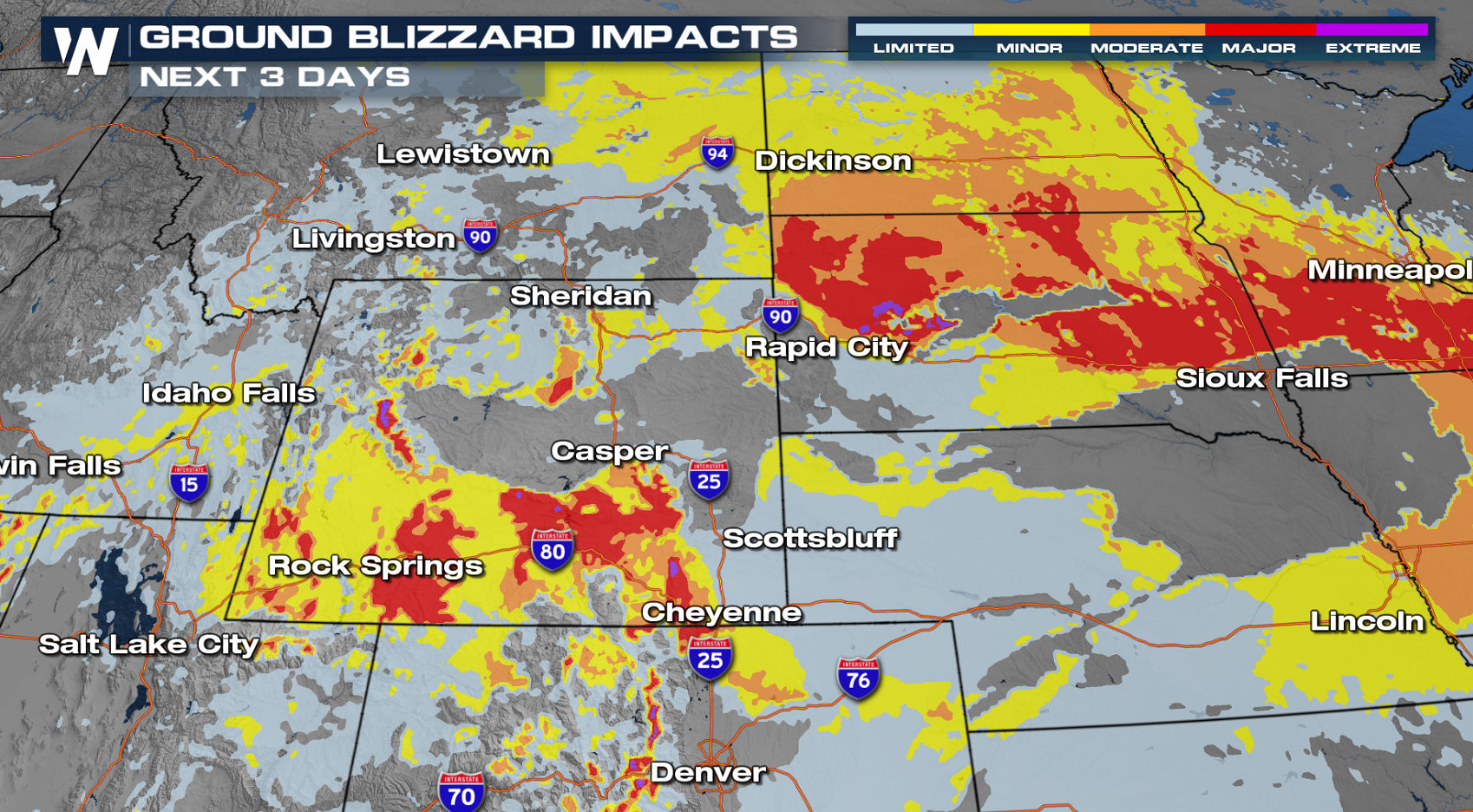 You can see the forecast below for the two main systems expected to push through this week. The first on Tuesday will bring the strongest winds to the northern Rockies and the High Plains today. Wind gusts will reach the 40-70 mph range. The next round of strong winds will be a bit farther south, into the Central and Southern Rockies on Wednesday. Gusts may be enough to limit visibilities and make driving more dangerous.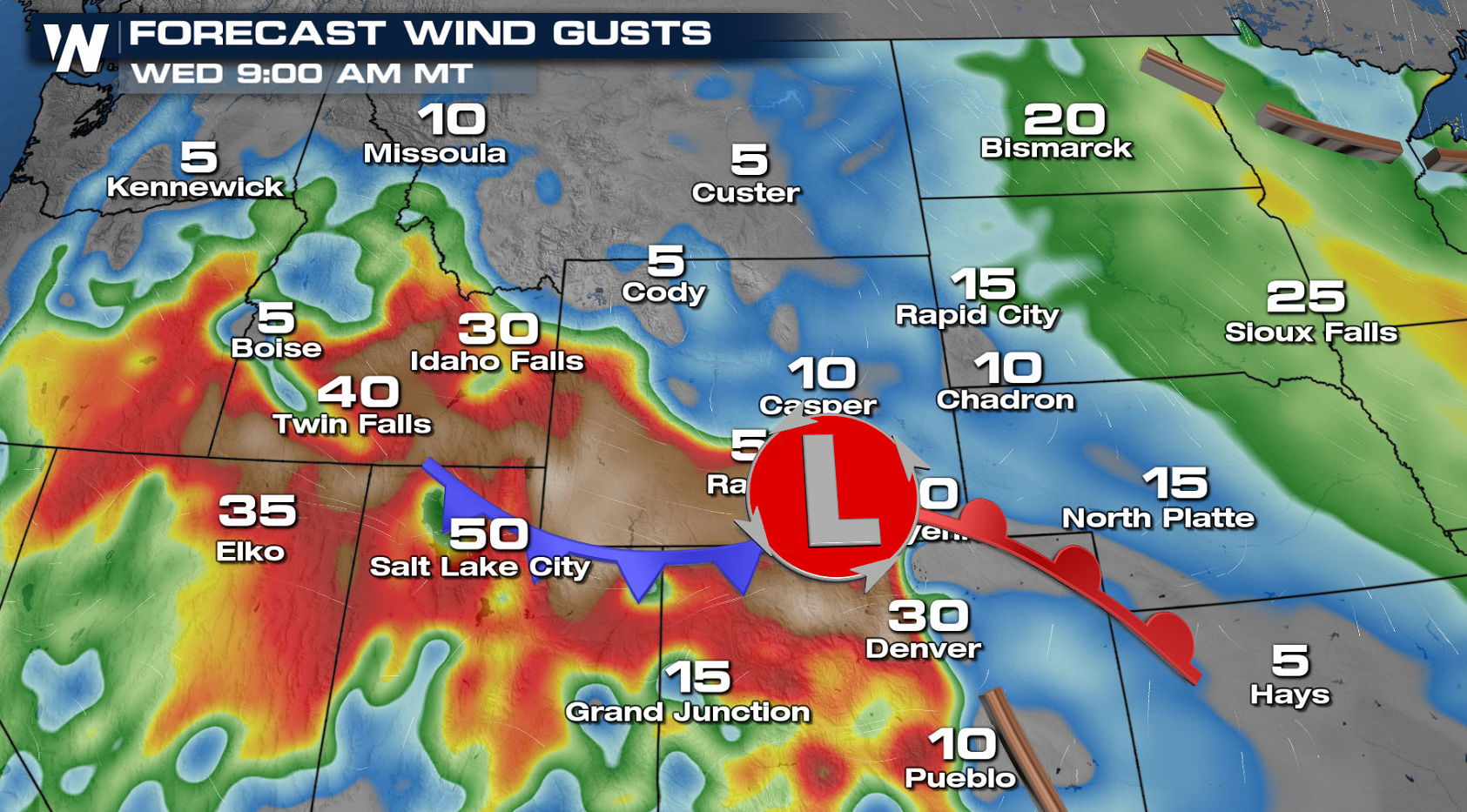 RELATED ARTICLE: Marshall Fire Destroys Denver Suburbs
Southern Rockies & West Texas
The same waves of energy that will bring strong winds to the north will also dip into the southern Rockies. The primary concern with strong winds here is elevated fire danger.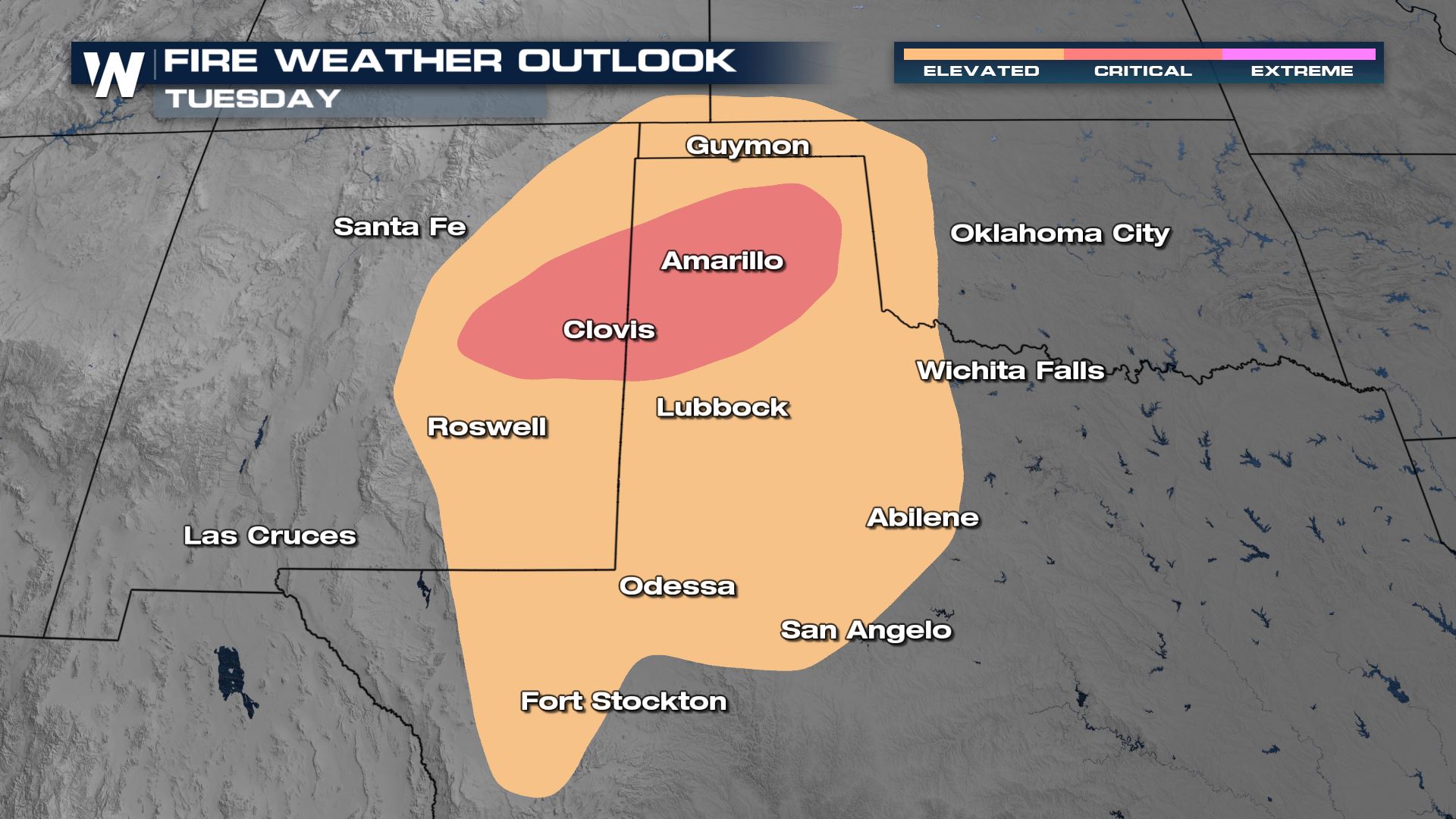 In addition to the strong, gusty winds, single digit dew points will lead to critically low relative humidity.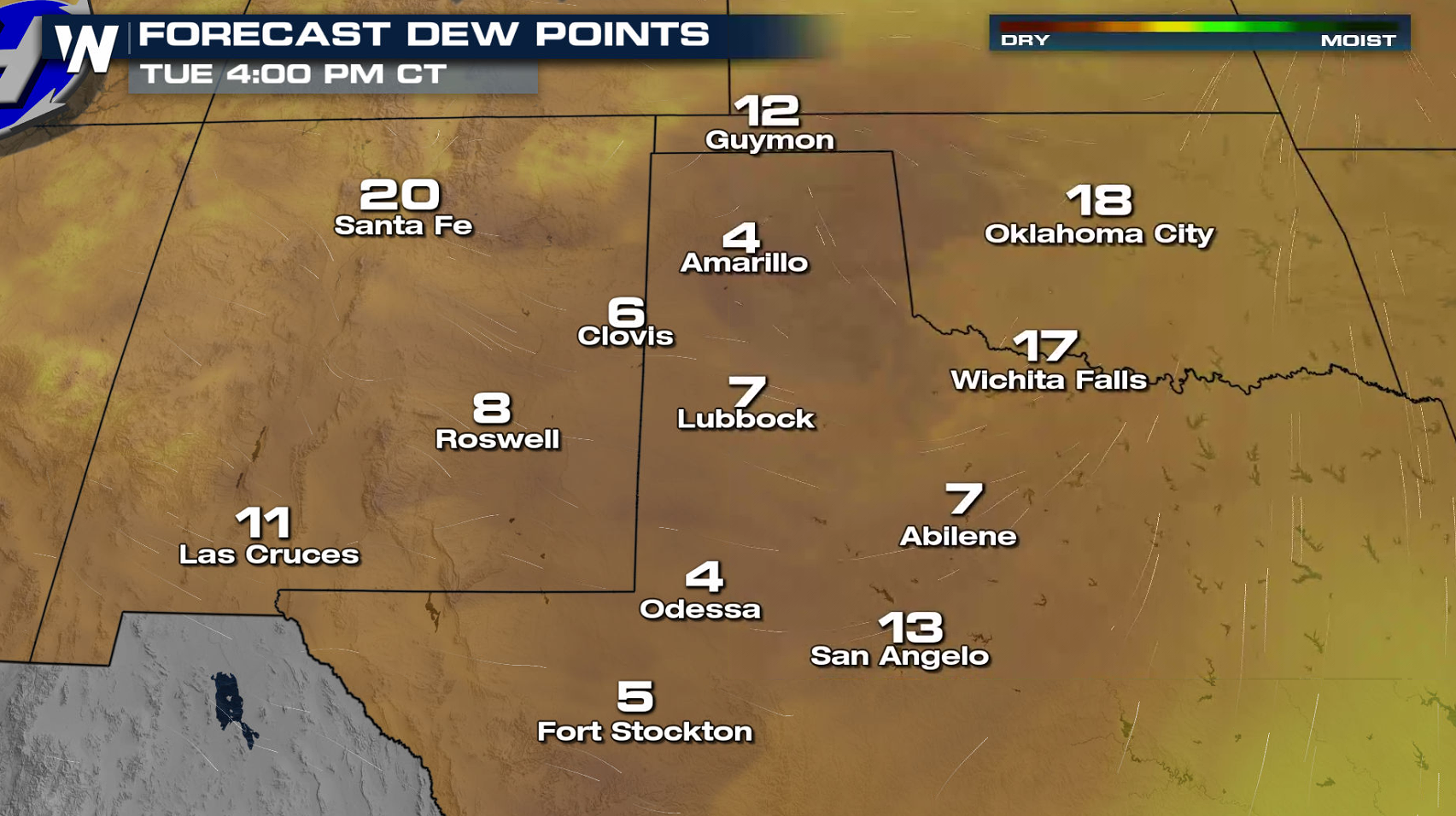 The Drought Monitor below also highlights areas with extremely dry fuels on the ground. It is critical to limit outdoor burning and activities that may lead to extraneous sparks. If a fire is able to start, it will spread quickly with potentially devastating consequences.