High surf advisories are in place for locations along the California coast and also for locations in Hawaii.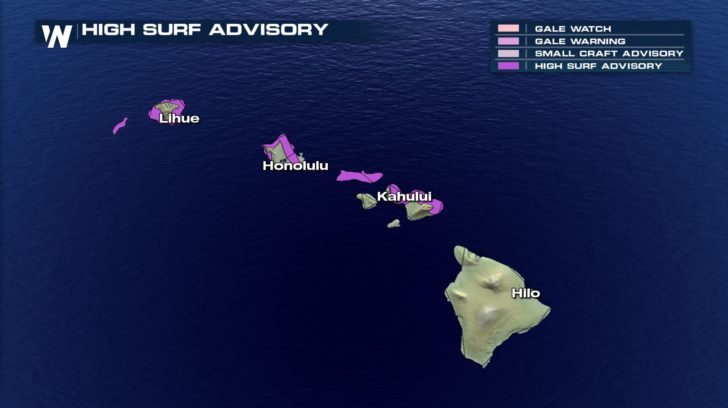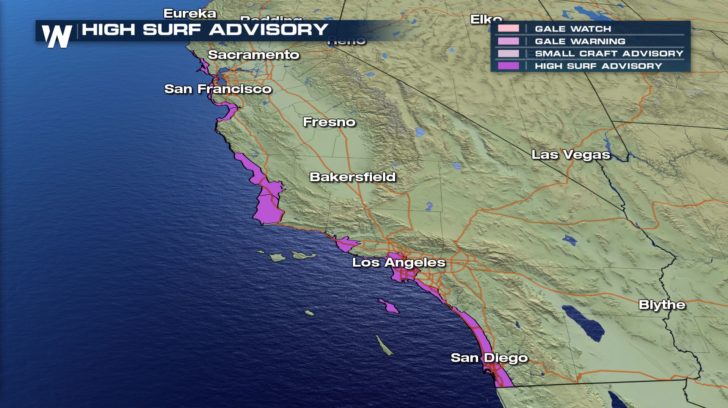 Impacts can include large breaking waves, very strong rip currents, waves overtopping jetties and coastal rock formations and sneaker waves. Minor coastal flooding and beach erosion during high tides.
Near Los Angeles the National Weather Service said this about the high surf.
...HIGH SURF ADVISORY REMAINS IN EFFECT UNTIL 6 AM PST THURSDAY...
* SURF AND TIMING...High surf will build to 12 to 16 feet at
beaches along the Central Coast today, with local sets to 18 to
20 feet. High surf will continue through Wednesday, then surf
will subside slowly Wednesday night.
All of this may sound threatening to life and property on shore but did you know that this time of the year is the best for surfing and surfers in both California and Hawaii?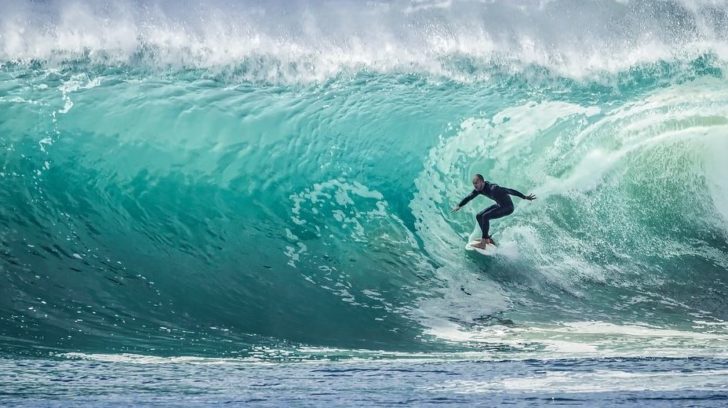 The winter surf season runs approximately November through March is the time of year we can expect the largest swell of the year in locations like California and Hawaii.
Popular surf locations like
Santa Barbara, Ventura, South LA and most of San Diego  will see larger and more consistent swells out of the W/NW this time of year ideal for hanging ten.