Tuesday brings the set up for very strong and gusty winds across Montana, North Dakota and Wyoming.  Starting Monday evening we will see a strong cold front slide into the high plains, nudging a high pressure area south.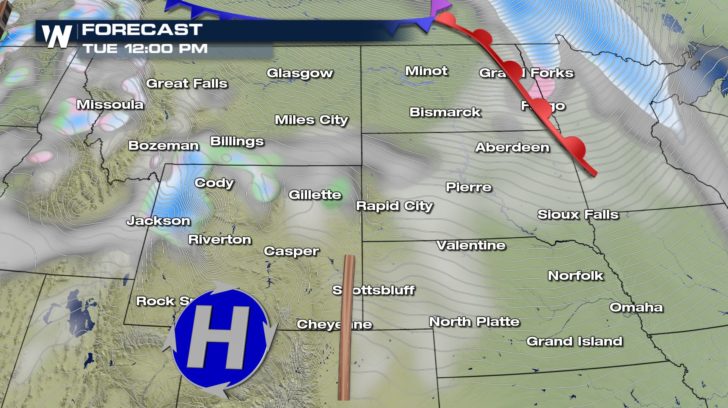 A strong and tight pressure gradient will set up across the Rockies bringing strong westerly winds to the area.  
The winds across the higher elevations will be strongest and some of the winds higher in altitude will mix down to the surface where gusts could reach 70 mph.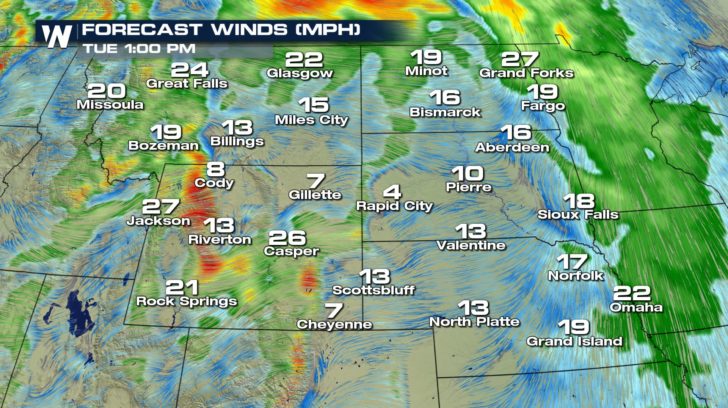 High wind warnings are in place for western Montana and Wyoming, with high wind watches and wind advisories are posted for eastern Montana and North Dakota.  
A High Wind Warning means a hazardous high wind event is expected or occurring. Sustained wind speeds of at least 40 mph, or gusts of 58 mph or more, can lead to property damage.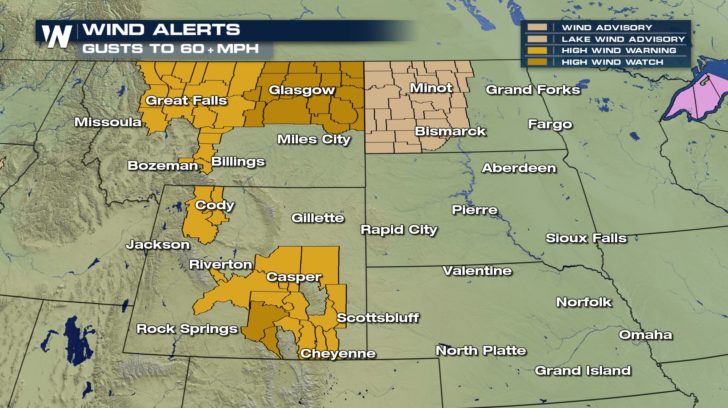 High profile vehicles especially on north-south oriented highways should be extremely cautious.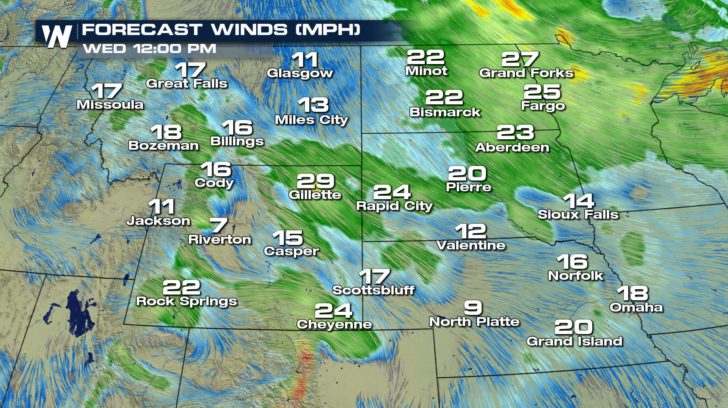 The high winds are expected to drop off a bit by Wednesday west in the region. Wednesday the strongest winds move east into the Dakota's where advisories may be needed.
Meteorologist Mike Morrison