A strong low pressure center that is bringing 
significant snow and blizzard conditions to the Plains
 has also produced strong winds. Gusts above 100 mph occurred in Texas Wednesday. Wind alerts extend from the Four Corners to the Tennessee Valley today (Thursday).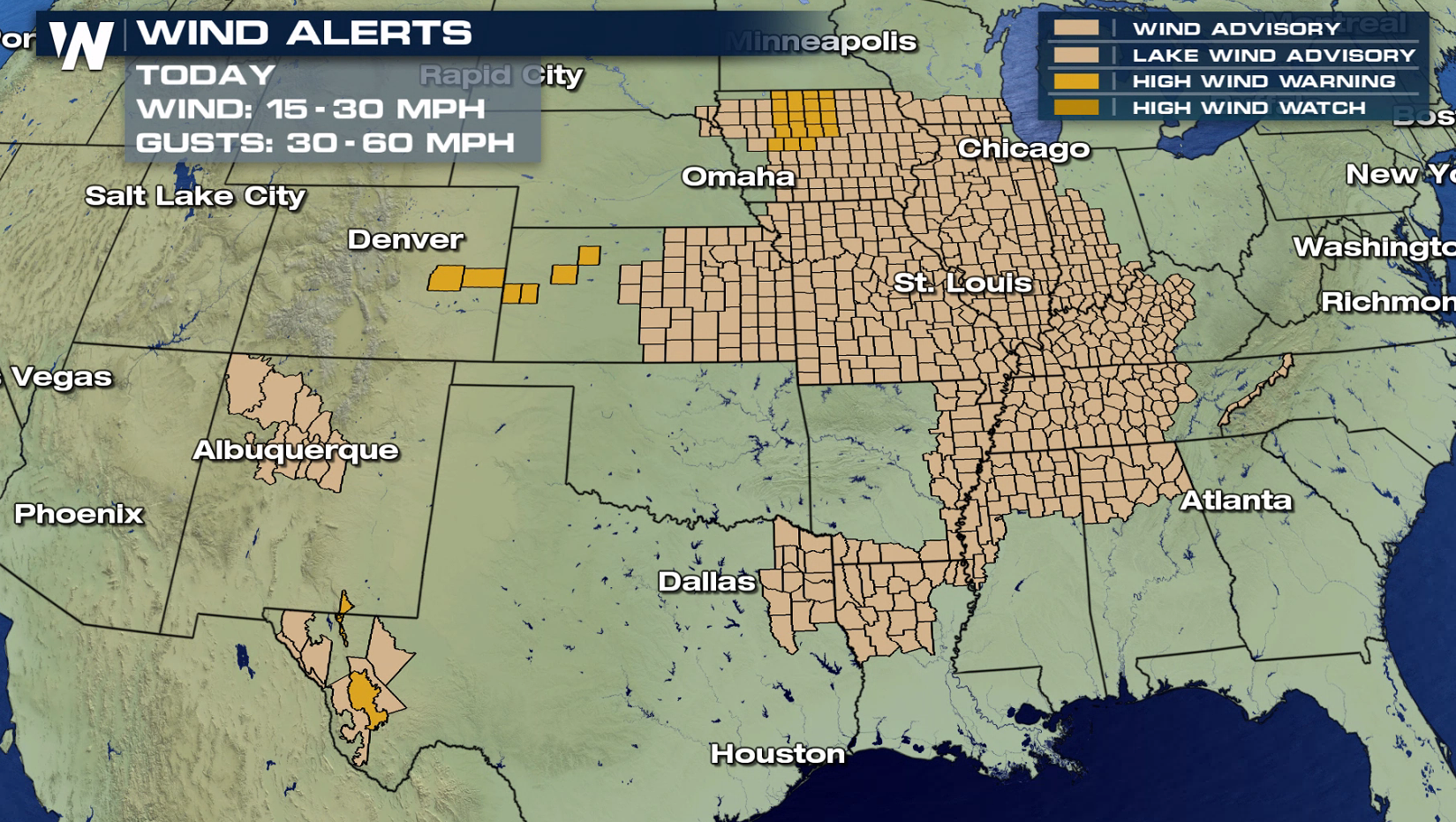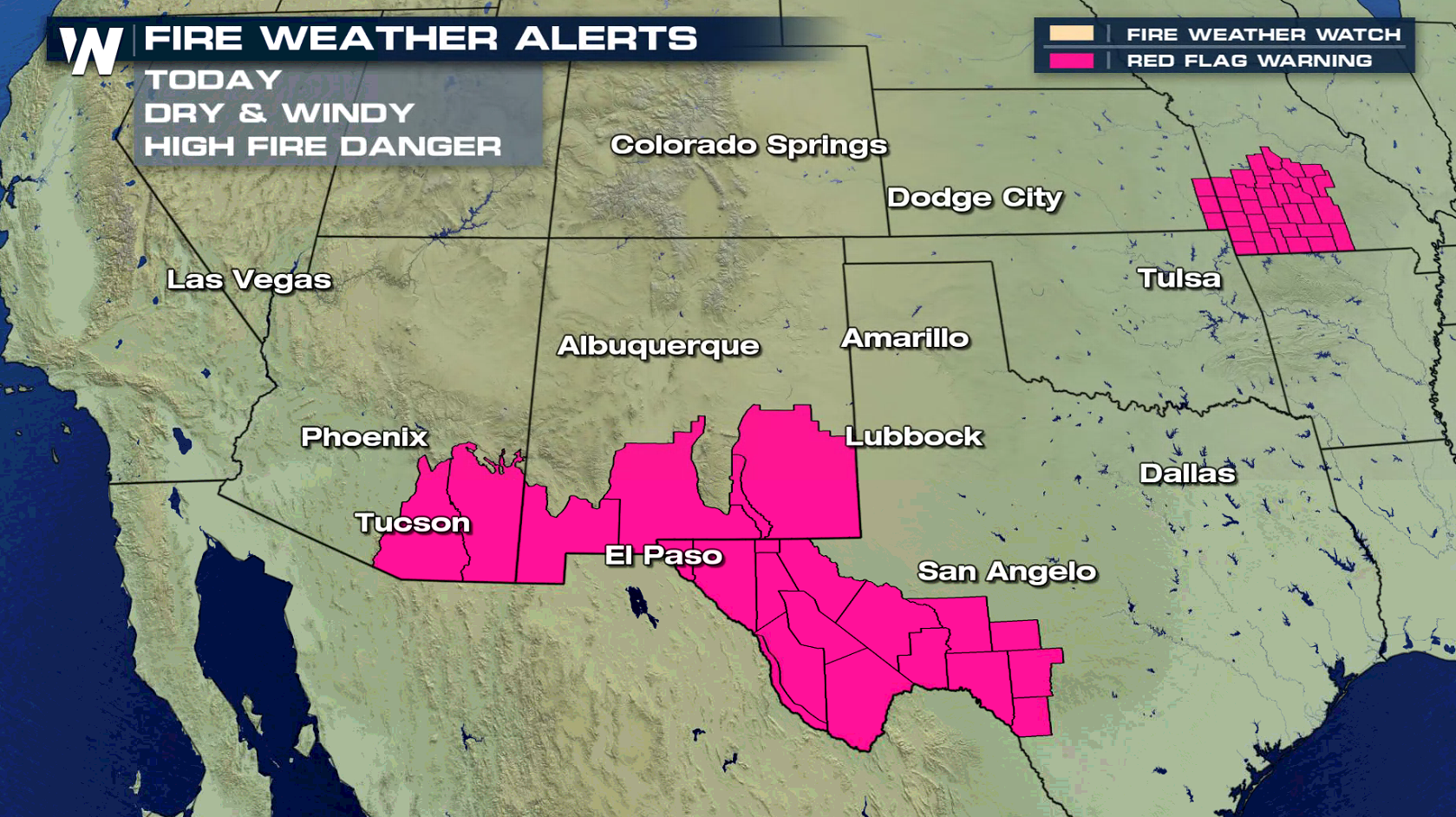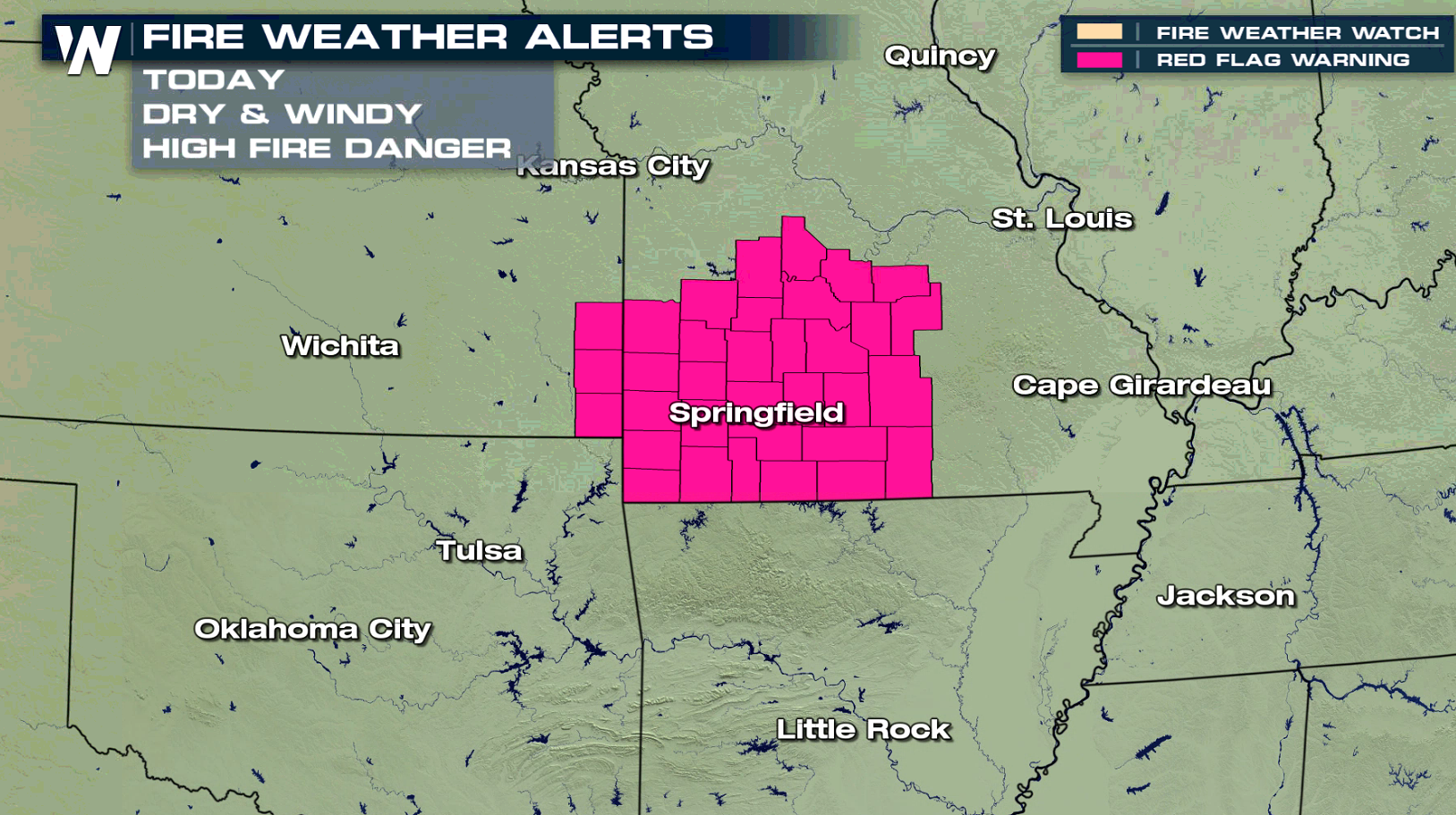 These strong winds will also increase the fire weather danger across the Southwest and southern Plains. Extreme fire concerns continue to escalate over the southwestern portion of the U.S. Red flag warnings remain in effect for parts of Arizona, New Mexico, Colorado, and Texas. Extreme caution should be taken to avoid open flames, burning, or accidental sparks to avoid starting a fire. The winds can easily fan flames, and cause a fire to spread rapidly.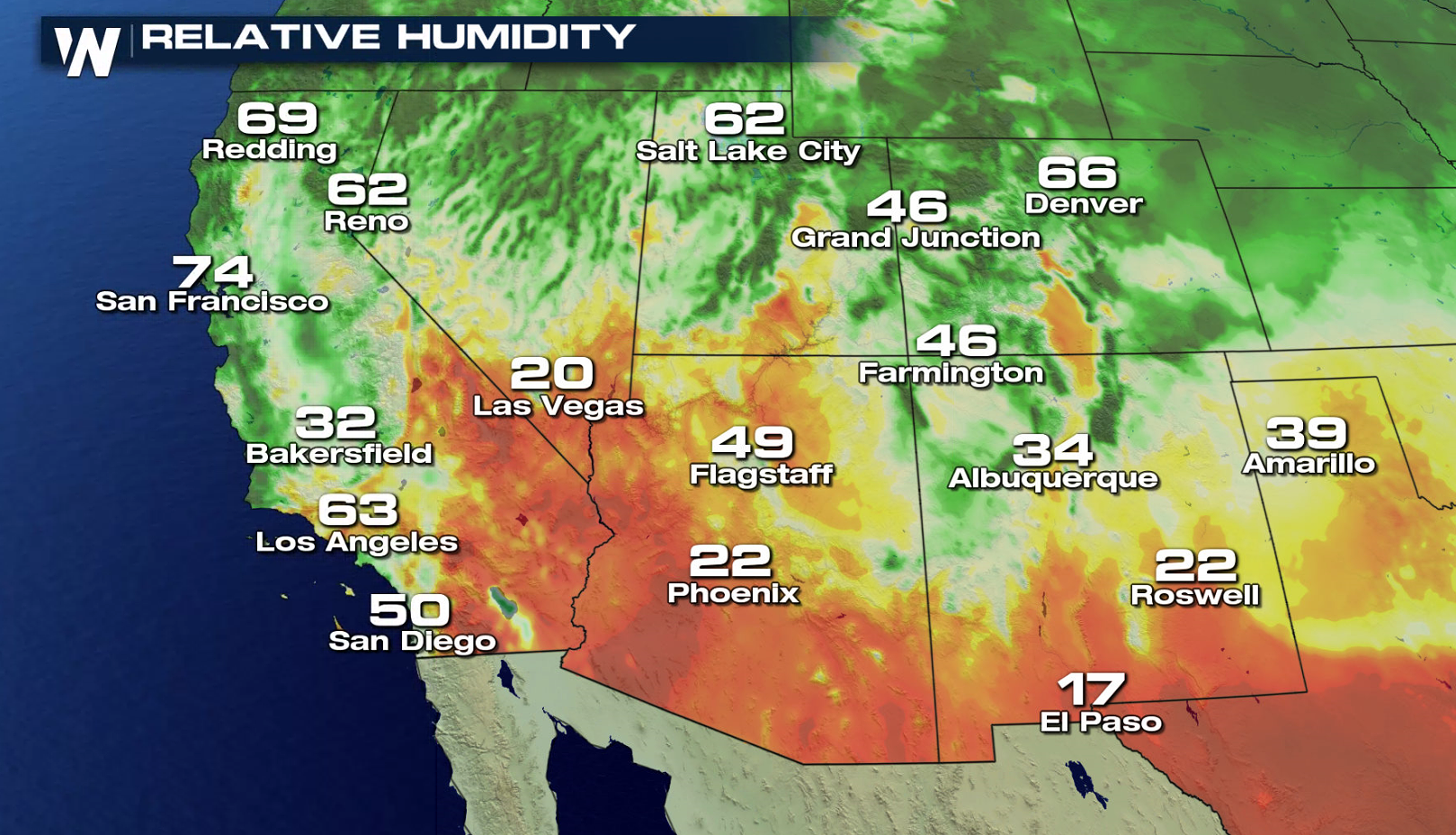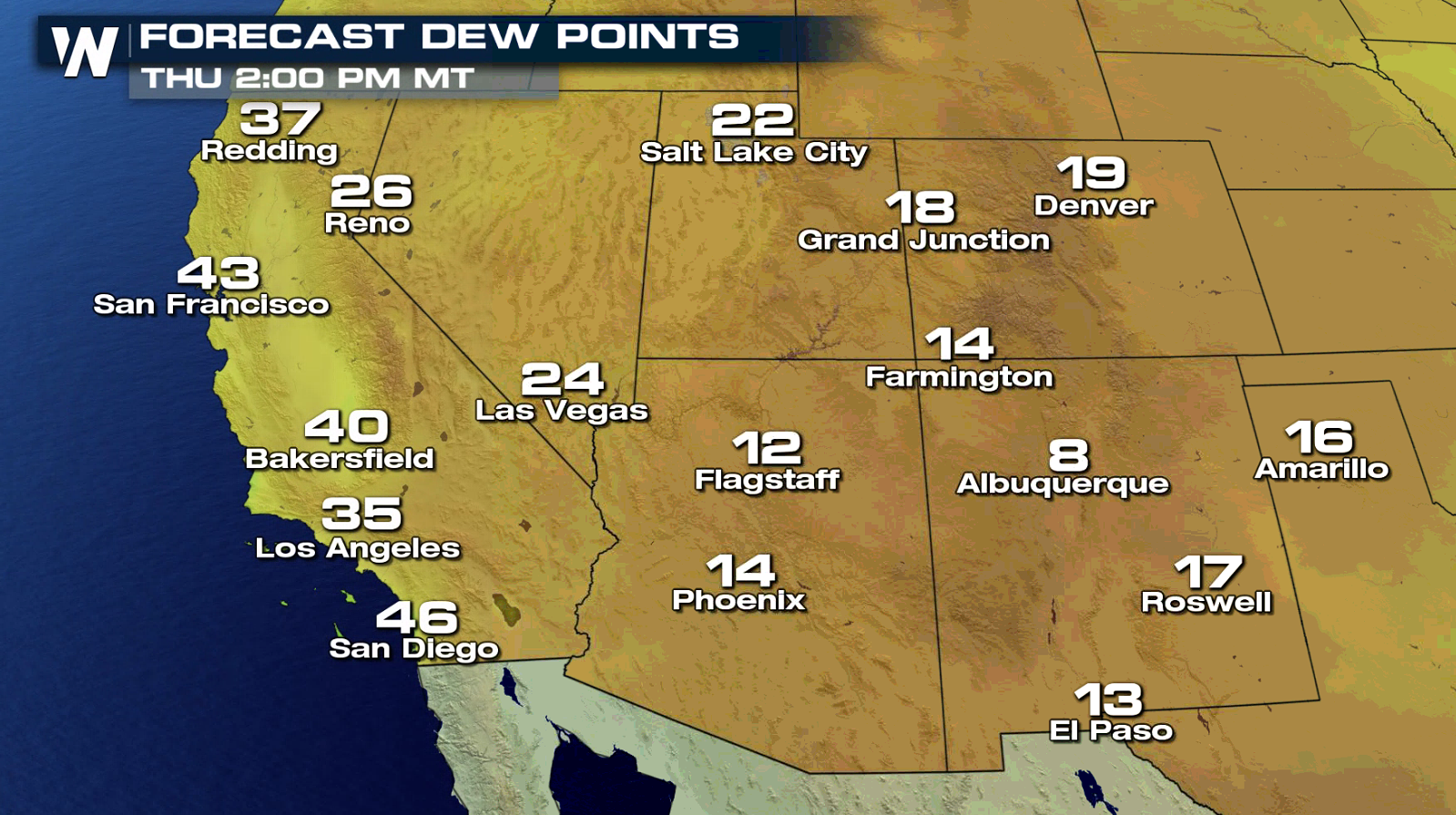 As these powerful winds pair with extremely dry relative humidity levels, the 2 conditions will cause extreme concern for rapid fire growth. Relative humidity levels, or the relative measure of moisture in the air as related to temperature, will be between 5 and 25% through midday. Combine such dry conditions with gusty winds, and conditions will be ripe for rapid fire growth.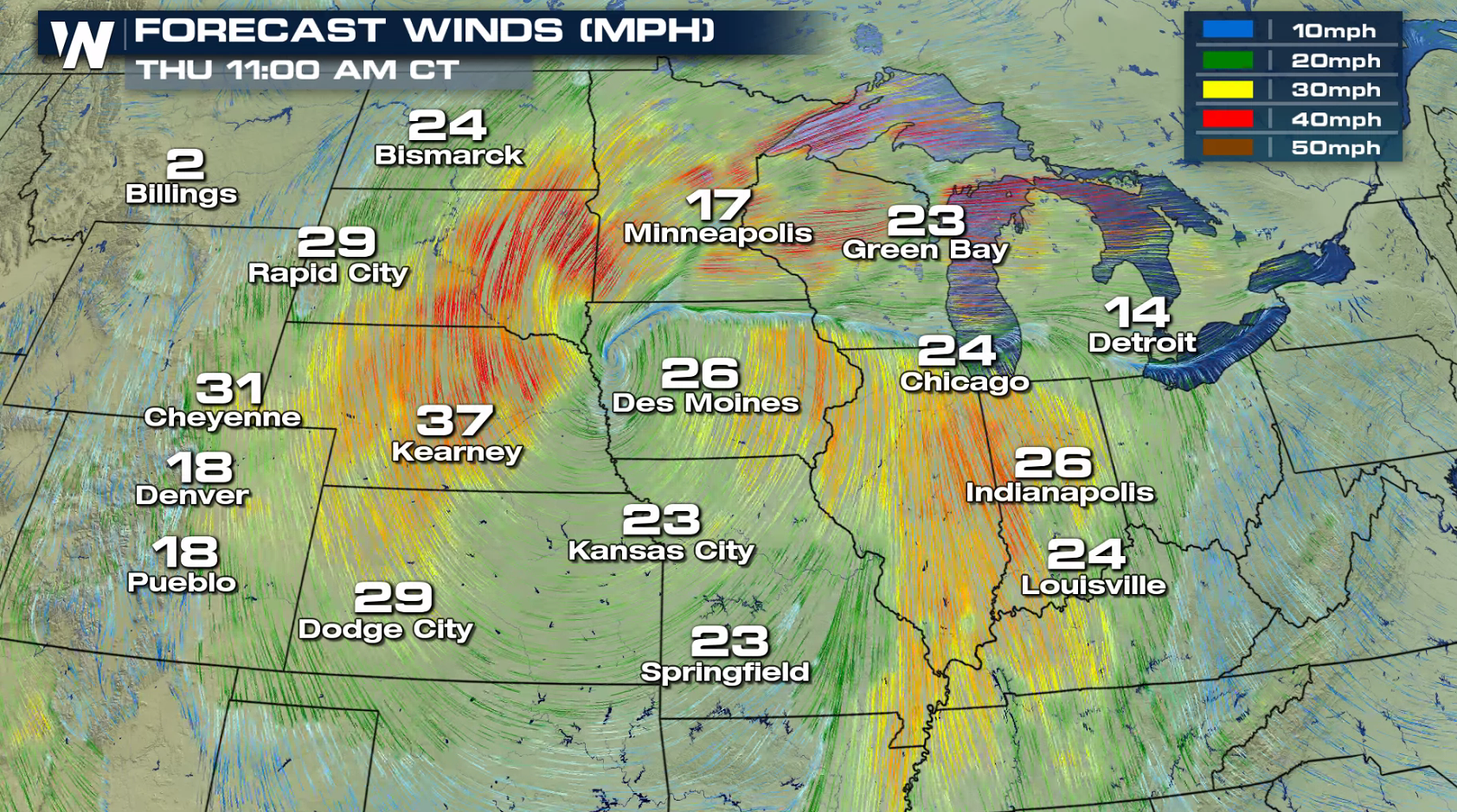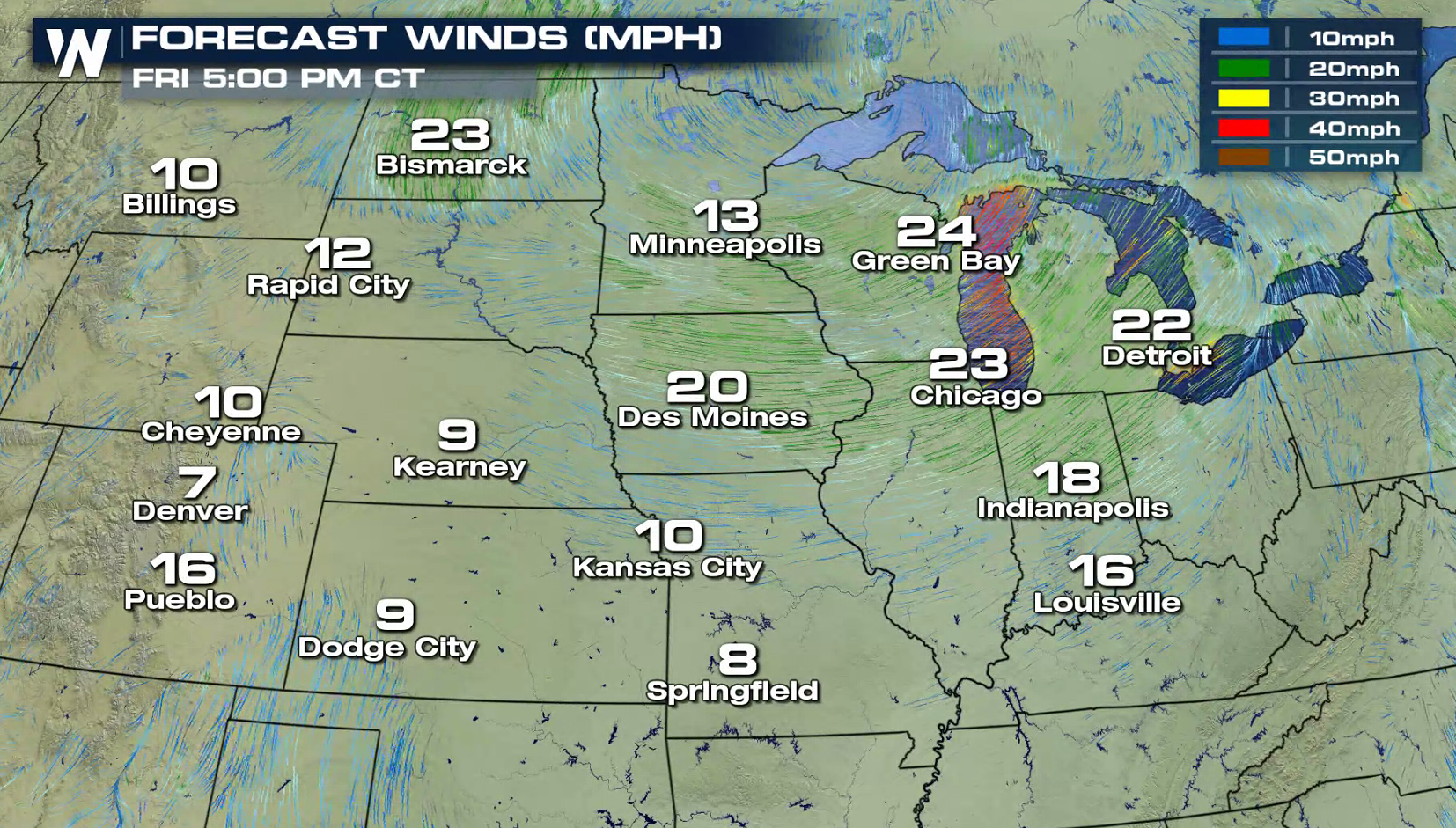 Vehicles, especially high profile and light weight vehicles, can be difficult to control at times in high winds. Motorists should take extra caution, especially while crossing bridges, overpasses, and unsheltered areas.  Damaging winds can blow down trees and power lines, creating power outages. Light weight and loose outdoor items should be brought inside or secured properly. For WeatherNation: 
Meteorologist Mace Michaels