An area of low pressure moving over the western U.S. will bring some strong winds for the coast of California early next week.  The one thing about this low pressure is that it will be stalling out over the eastern Pacific and that means the strong winds will be possible for several days.
Forecast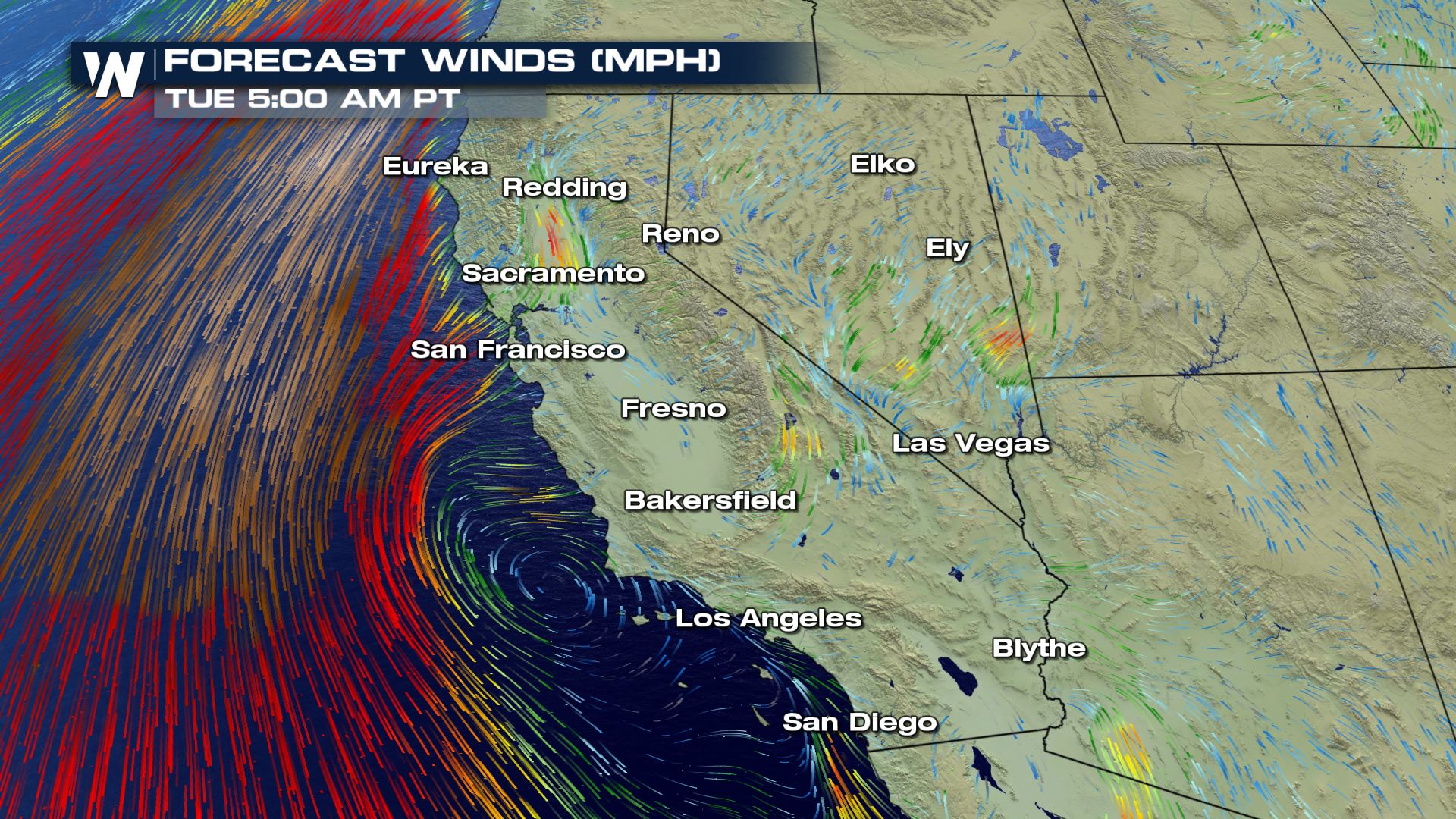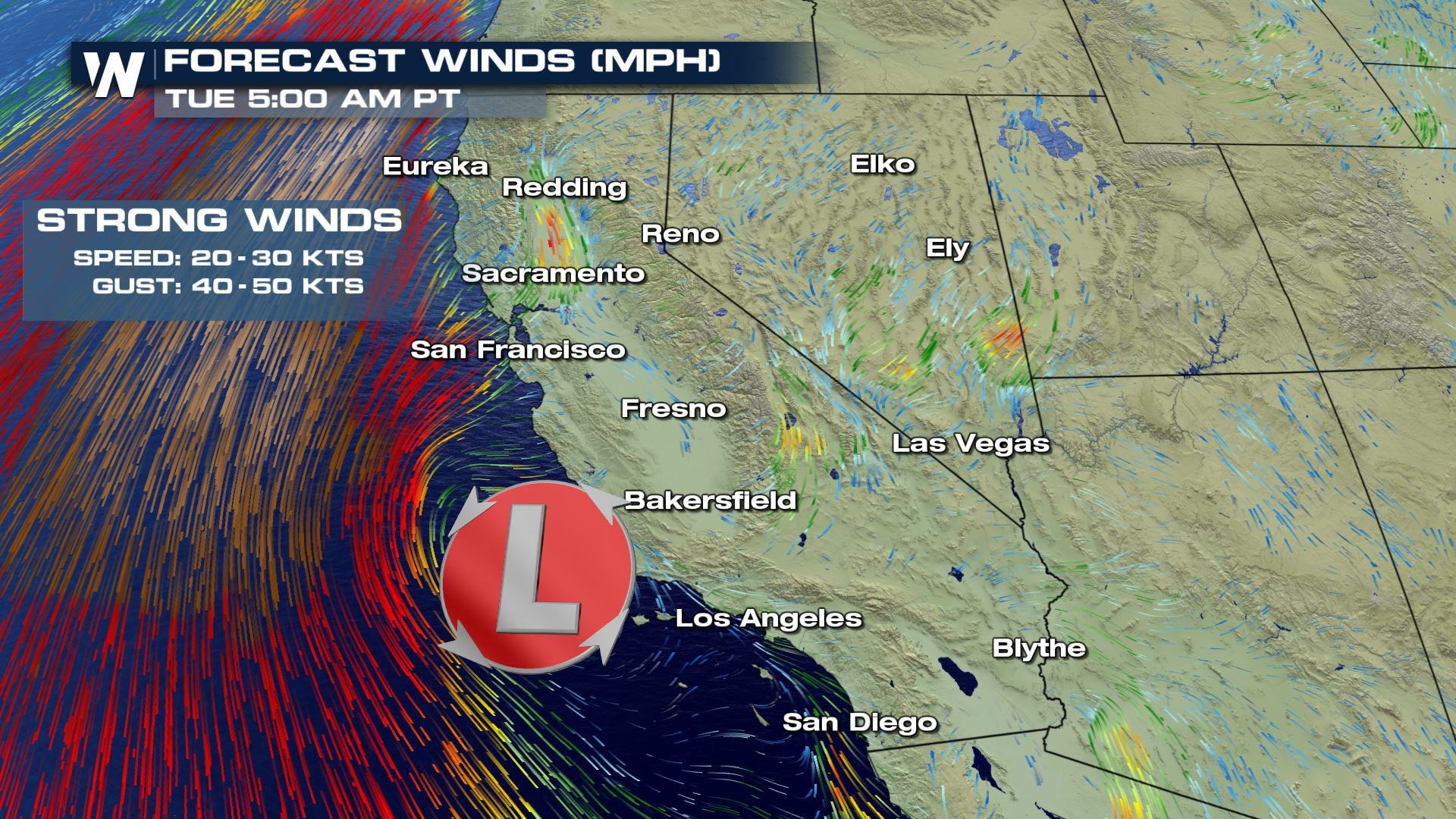 This change in the weather pattern will bring cooler air and even the chance for some precipitation.  As long as this low pressure system is cut-off from the steering winds, this weather pattern should stick around for several days early next week.
Severe Risks
Wind gusts along the coast could be up to 50 knots by Sunday and Monday.   These strong winds will likely lead to small craft advisories and even the potential of gale warnings along the California coast.  If you plan on getting on the water this weekend, definitely use caution and follow the forecast closely.  Wave heights could potentially approach 10 - 15 feet off the coast leading to dangerous conditions for swimmers as well.
Meteorologist Patrick Crawford