The countdown has been complete for a mission like we've never seen before: 
Inspiration4!
https://twitter.com/i/status/1438292412820979712 This is the first-ever all-civilian human spaceflight
aboard a SpaceX Crew Dragon spacecraft
launching from NASA's Kennedy Space Center in Florida.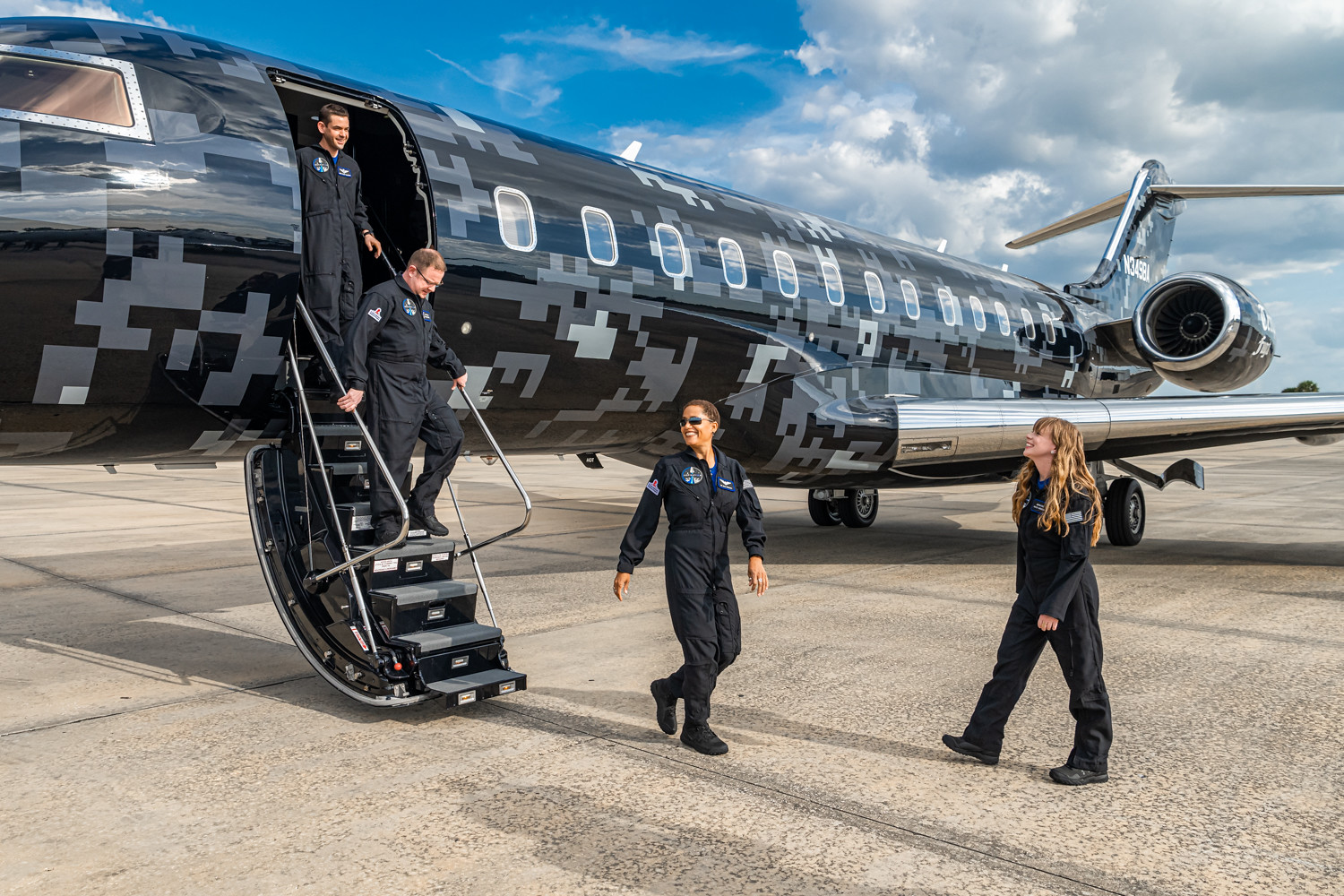 Inspiration4 crew arrives in Florida. Top to Bottom: Jared Isaacman, Chris Sembroski, Dr. Sian Proctor, and Hayley Arceneaux. Photo credit: Inspiration4 / John Kraus
The historic launch will take four crew members into orbit – a pilot, a physician assistant who is a cancer survivor, a technician from Lockheed Martin and U.S. Air Force Veteran, and a geoscientist representing leadership, hope, generosity, and prosperity. https://youtu.be/Phen52iOW1Y
READ MORE: Meet the Inspiration4 Crew members! 
Rollout at Launch Complex 39A. Left to Right: Chris Sembroski, Jared Isaacman, Hayley Arceneaux, and Dr. Sian Proctor. Photo credit: Inspiration4 / John Kraus
The multi-day journey goal is to raise awareness and funds for
St. Jude Children's Research Hospital
and include scientific research to aid in advancing human health back home as well as in space. https://youtu.be/x6cQIXDr32c