GREAT LAKES - Heavy snow is winding down in upstate New York after what has been a record-breaking lake effect event!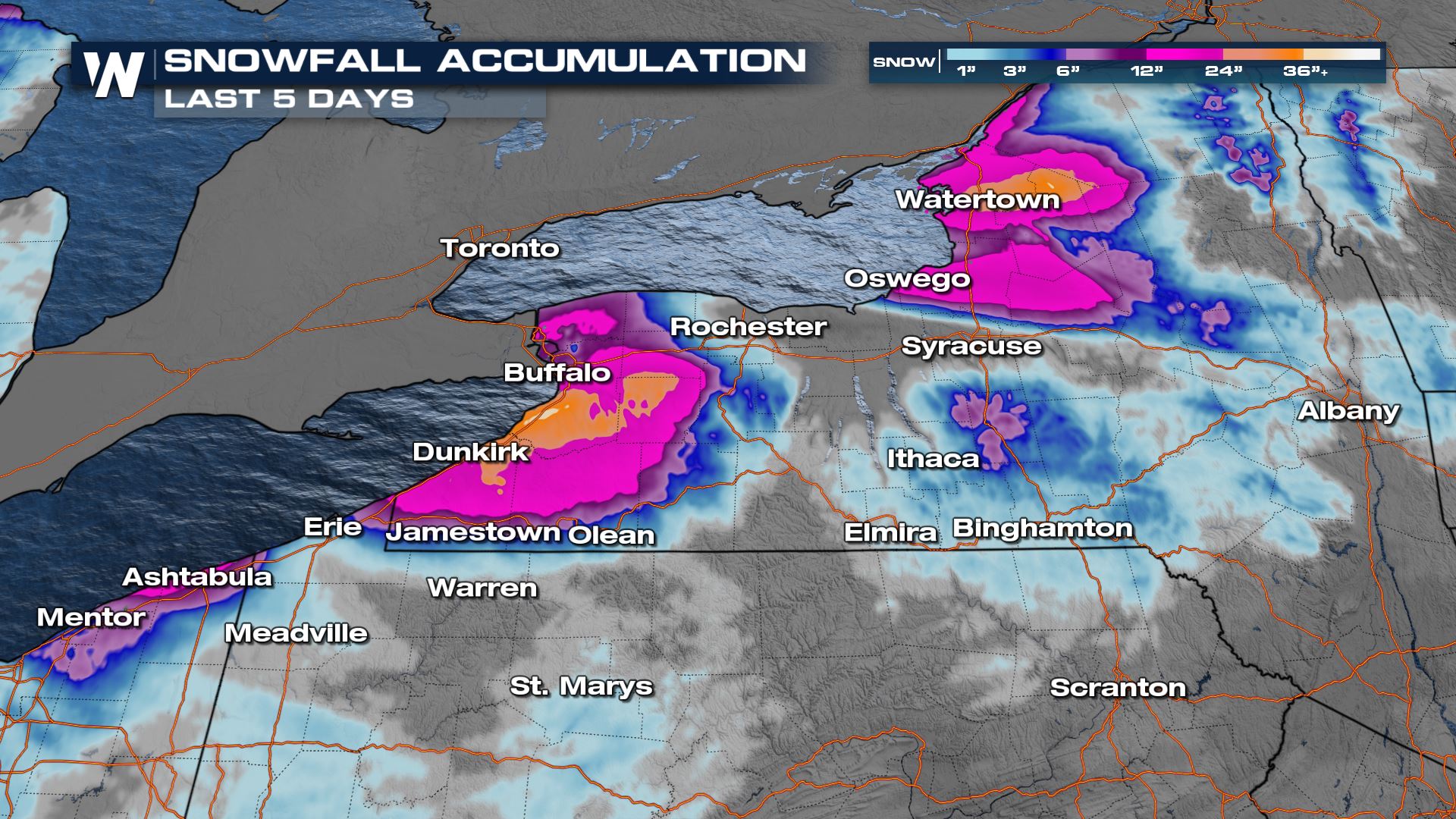 How Much Snow?
Think of the tallest person you know. That's about how much snow accumulated in the snow belt of New York! As of Sunday, Orchard Park was up to 80" inches of snow, that's about 6 feet 8 inches tall! It won't just be the amount of snow, but the weight of it and the subsequent strain it will put on people's homes and roofs.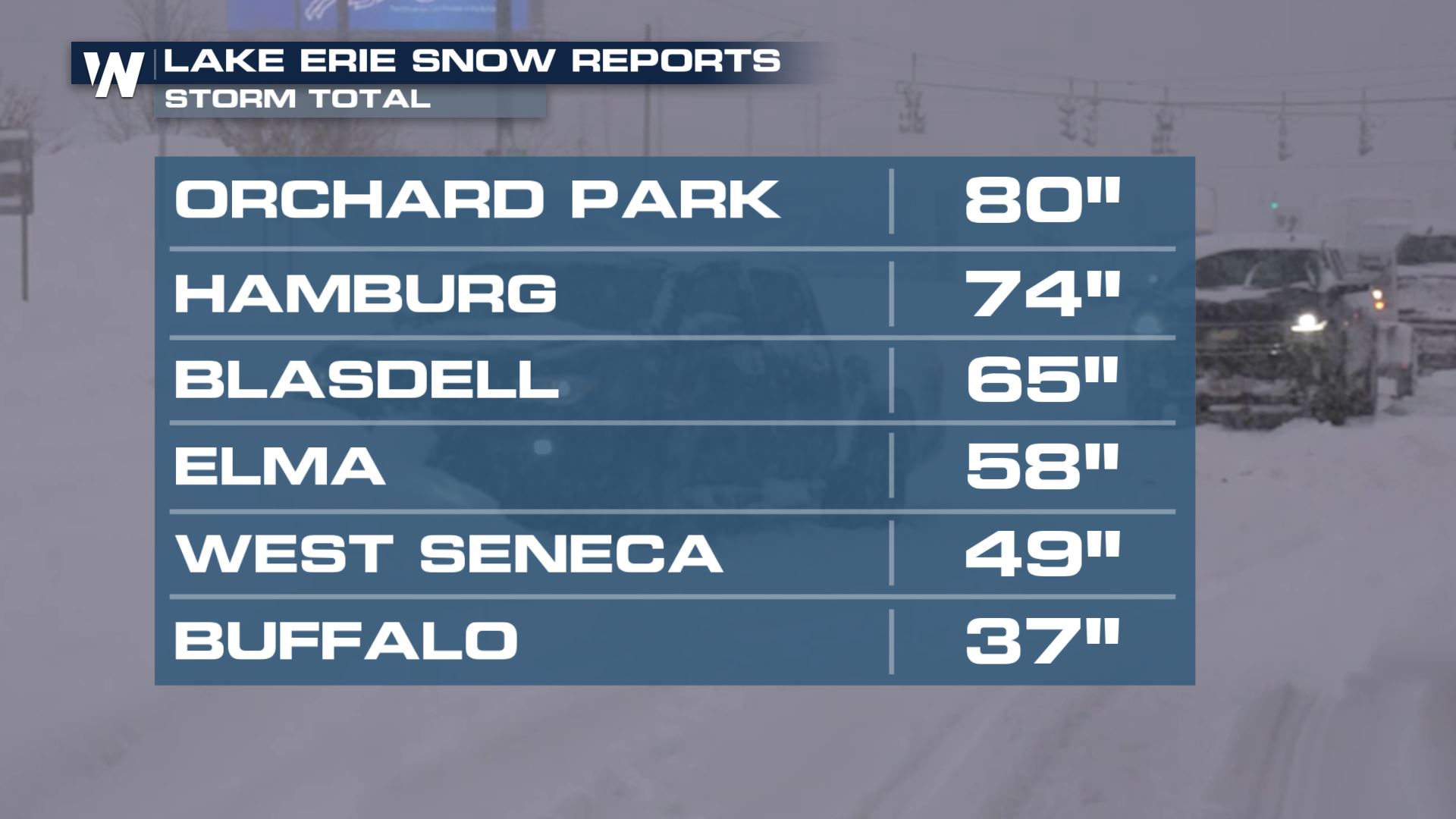 Our field correspondent Jonathan Petramala has been trudging through the snow in Buffalo, New York which received 36.7" of storm-total snowfall. On Saturday, Buffalo reached another record snowfall event of 17.2 inches! For perspective, the snowiest November Buffalo ever had on record was in 2000, with the snowiest day being 11/20/2000 when just shy of 25" fell. However, in 2014 from Nov 17 to 19th, 65" fell in S. Cheektowaga, just outside city limits. Official historical snow reporting stations are at the Buffalo airport and lake effect bands are extremely narrow, leading to the difference in snow totals for the history books!
Some of the reports off of Lake Ontario may climb slightly with lake effect bands still sticking around overnight into Monday. Our top reports so far off of Lake Ontario have been up to 72" in Natural Bridge, NY.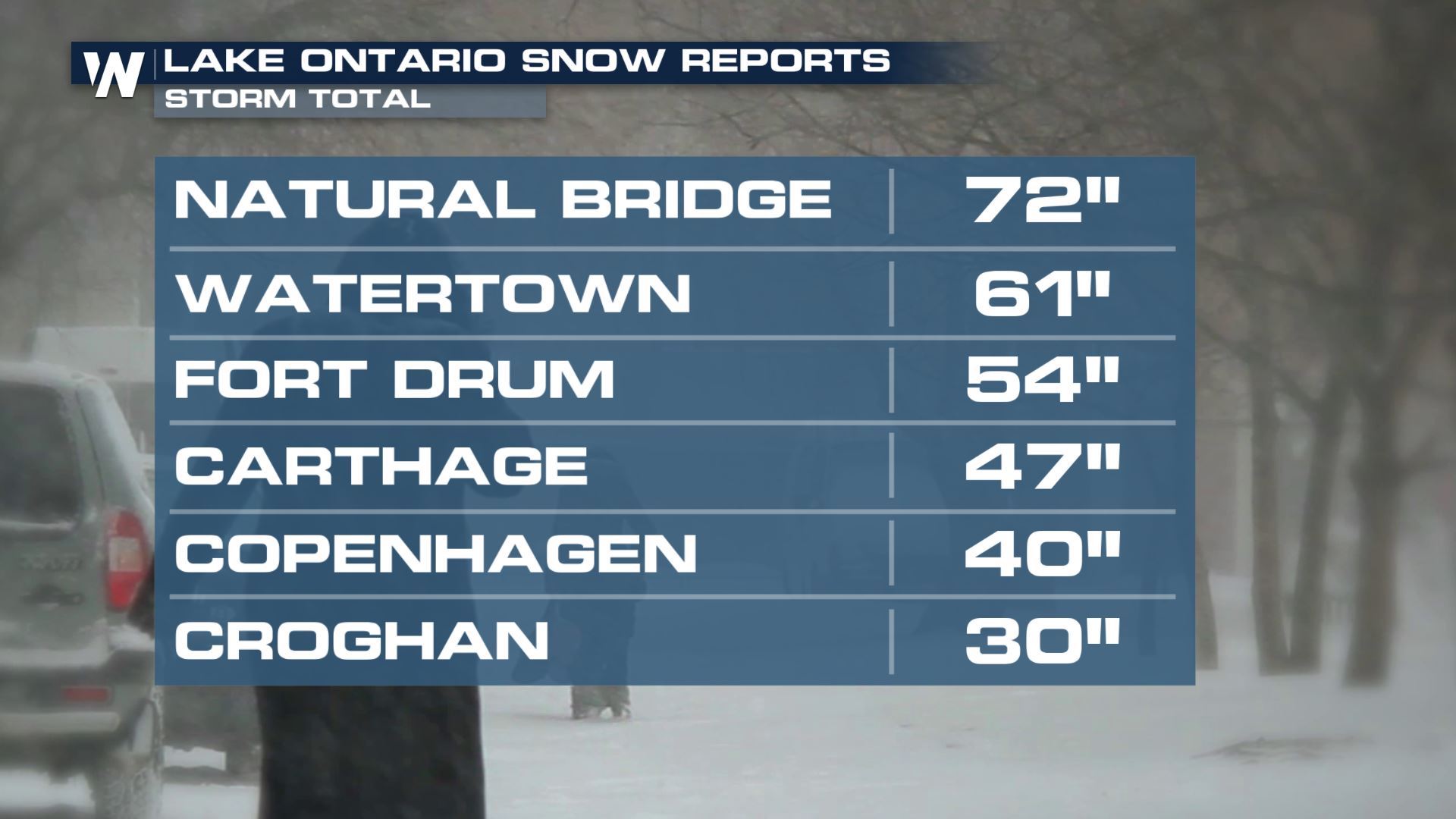 For more on this, join WeatherNation for our Eastern Regional Forecasts at :10 past the hour and for your top Weather Headlines.