It looks like another big blast of winter is heading for portions of the Sierra Nevada mountains early next week.  On the positive side, the snow will make many locations a winter wonderland just in time for Christmas.  On the negative side, roads like Interstate 80 may become nightmarish, making travel to holiday destinations difficult, if not impossible. A Winter Storm Watch has already been issued for parts of northern California.  This would include I-80 over Donner Pass, a very heavily traveled route.  The storm is expected to begin Monday morning, Christmas Eve, and continue into Christmas afternoon.  10 to 18 inches of snow is expected over 3,000 feet.  Some areas could see two feet of snow!  The heaviest snow is expected to fall during Monday afternoon and evening.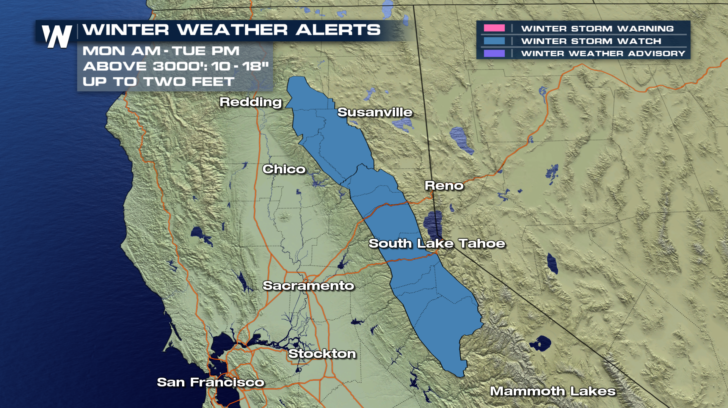 Here's what future radar may look like at 6 pm on Monday.  A heavy band of snow can be seen.  The area is circled in pink.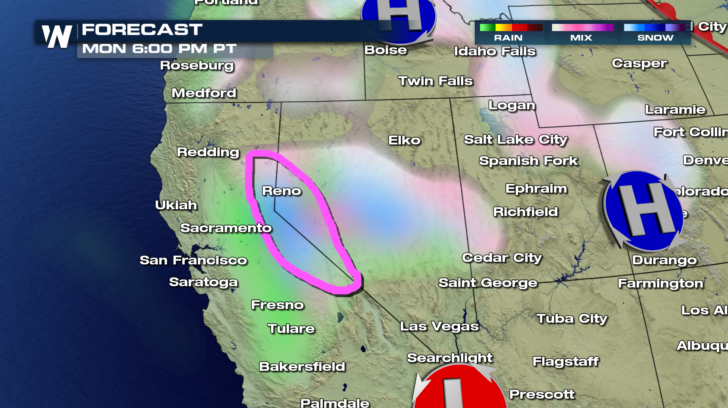 By Monday at 10 pm, the blue and pink shaded areas indicate a heavy band of snow in the mountains, between Sacramento and Reno.  This would include Donner Pass and Interstate 80.  Snowfall is expected to continue into Tuesday afternoon.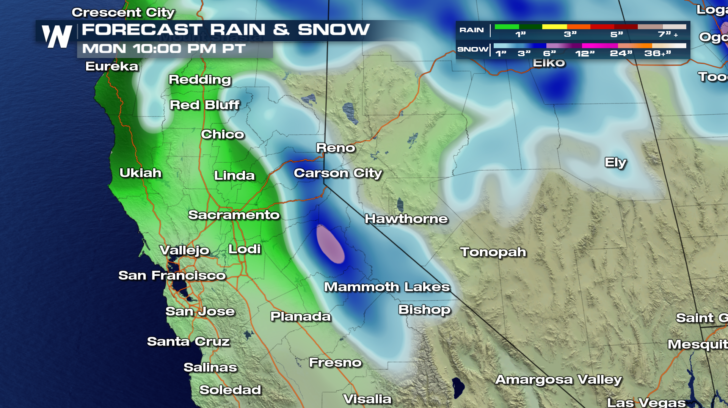 On either side of the Sierra Nevada Mountains, it will be a little too warm for snow.  The forecasts for Redding and Reno show rain, not snow, for Monday, Christmas Eve.  And both cities will have sunshine on Christmas Tuesday.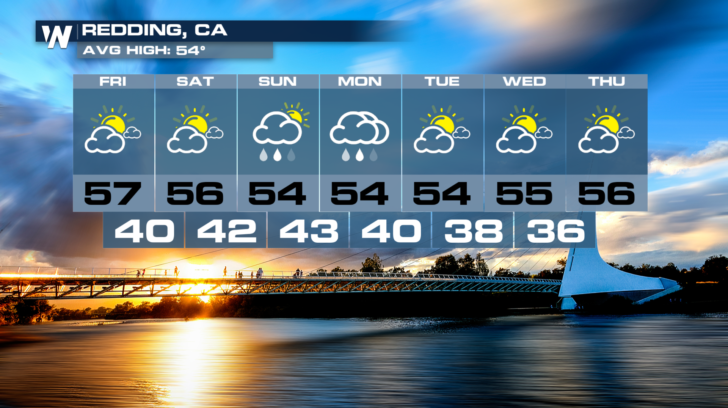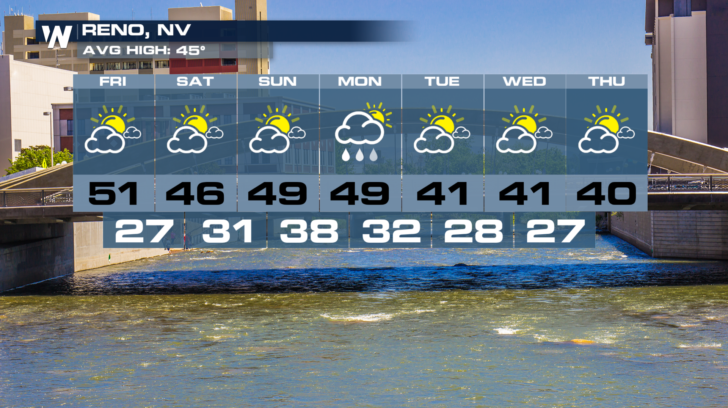 It's a storm that WeatherNation will be watching very closely.  Stay tuned.  You can watch on the Dish Network, Roku, Amazon Fire TV, and Apple TV. For WeatherNation:  Meteorologist Matt Monroe