Warm and humid southerly winds ahead of a cold front will bring some heat into the Northeast today (Tuesday), along with the threat for severe weather. Heat Advisories have been issued from Downeast Maine to New York City and Lake Erie. Most areas will see highs in the 90s with the heat index 95 to 100 degrees. Some record highs will likely be tied or broken.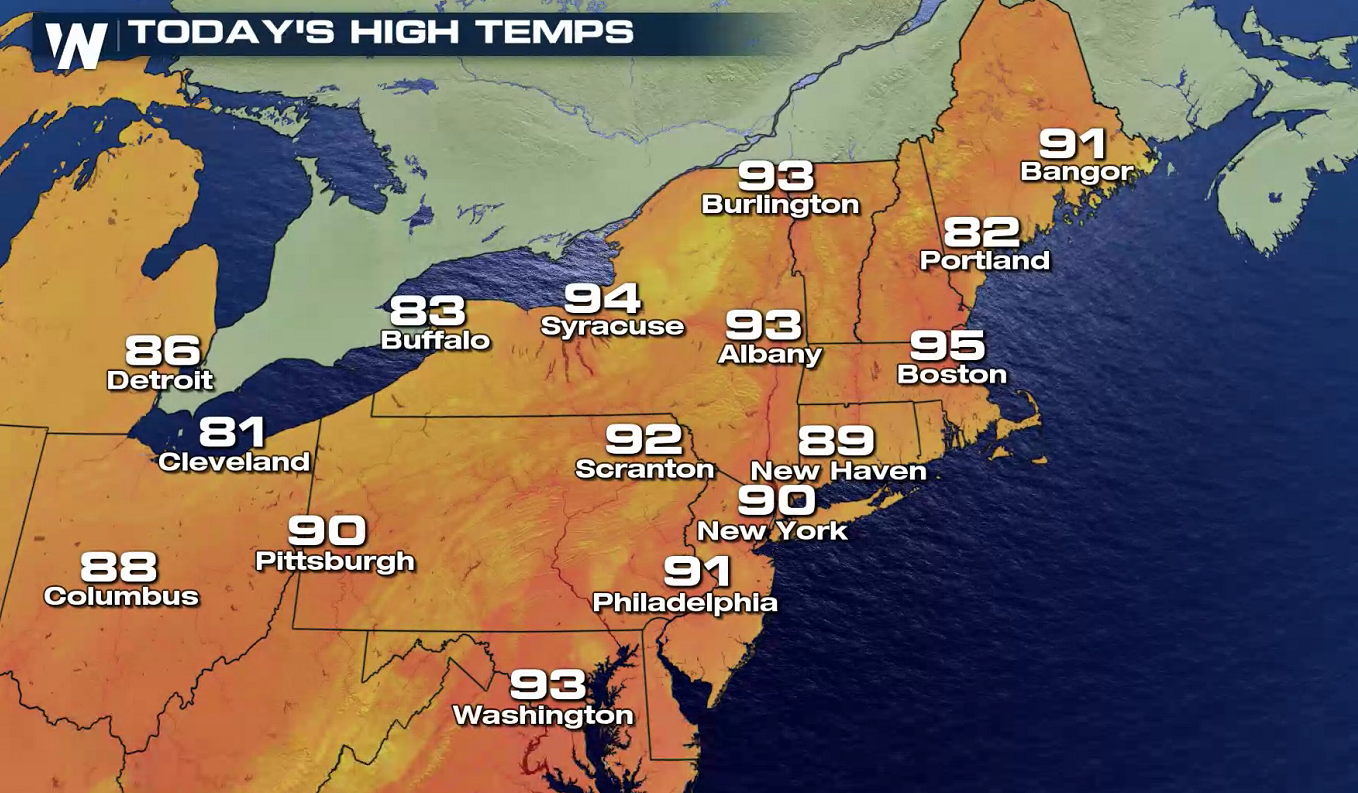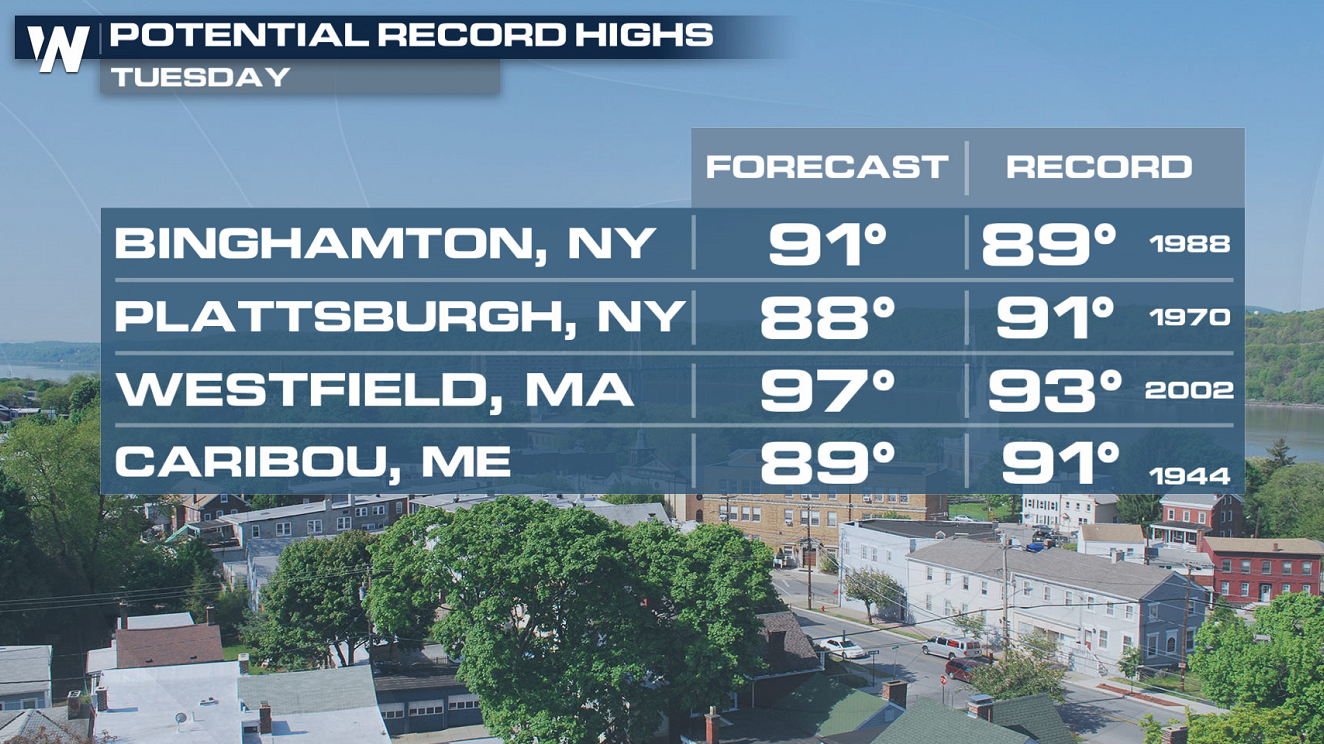 With heat and humidity building and a cold front driving into the region, there is also a threat for severe weather. A marginal risk for severe storms (level 1 on a scale of 1 to 5) extends from the Canadian Border in Maine to central New York. A few storms may produce damaging wind gusts higher than 58 mph.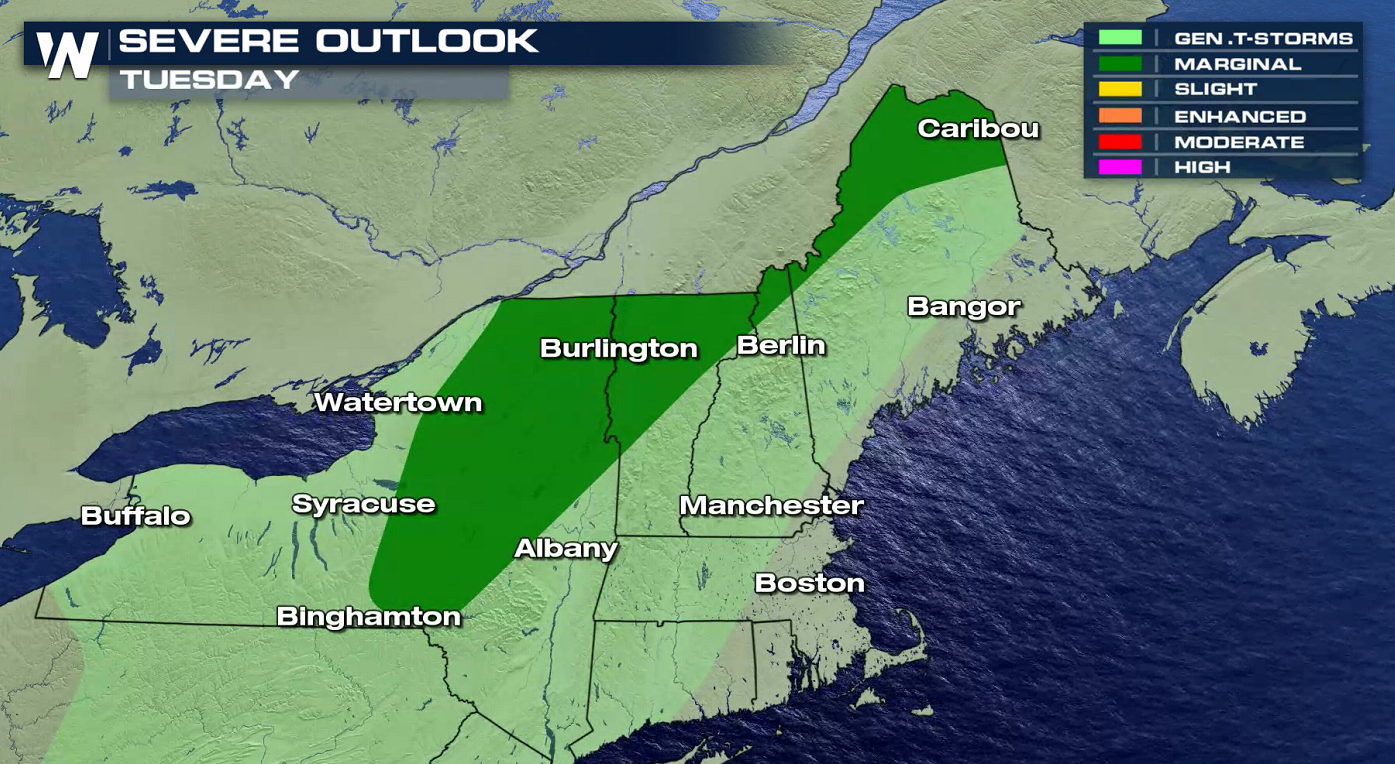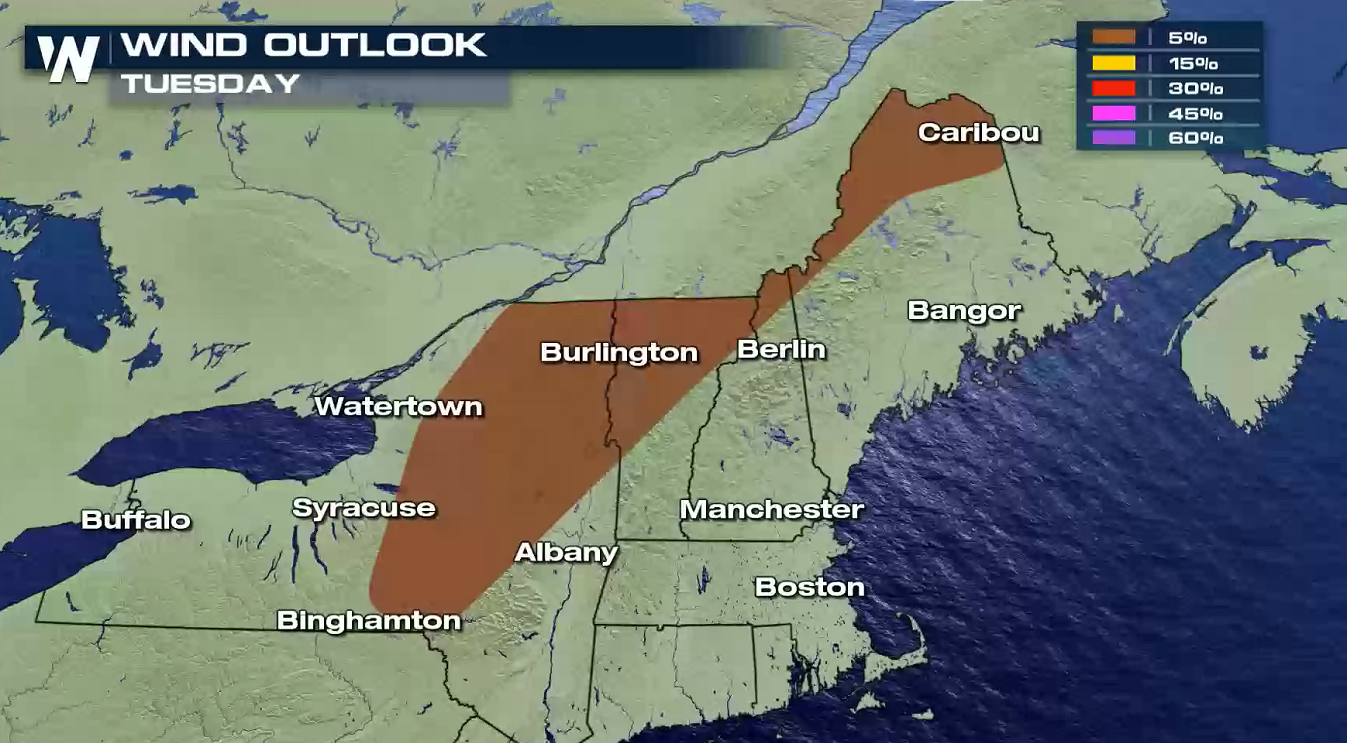 Storm will begin to fire east of Lakes Erie and Ontario in the afternoon. Intensity will increase and coverage will expand in the late afternoon and continue through the evening. Along with strong winds, there will be some pockets of heavy rainfall.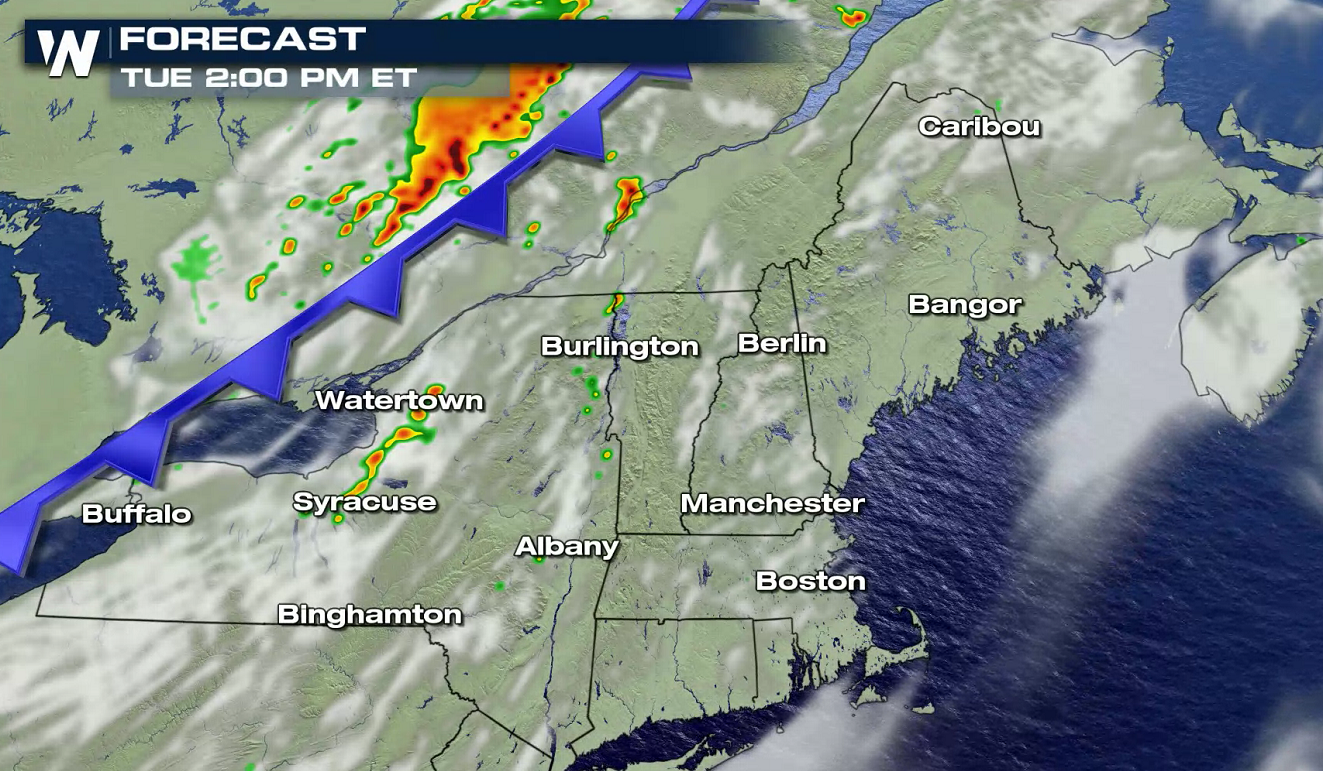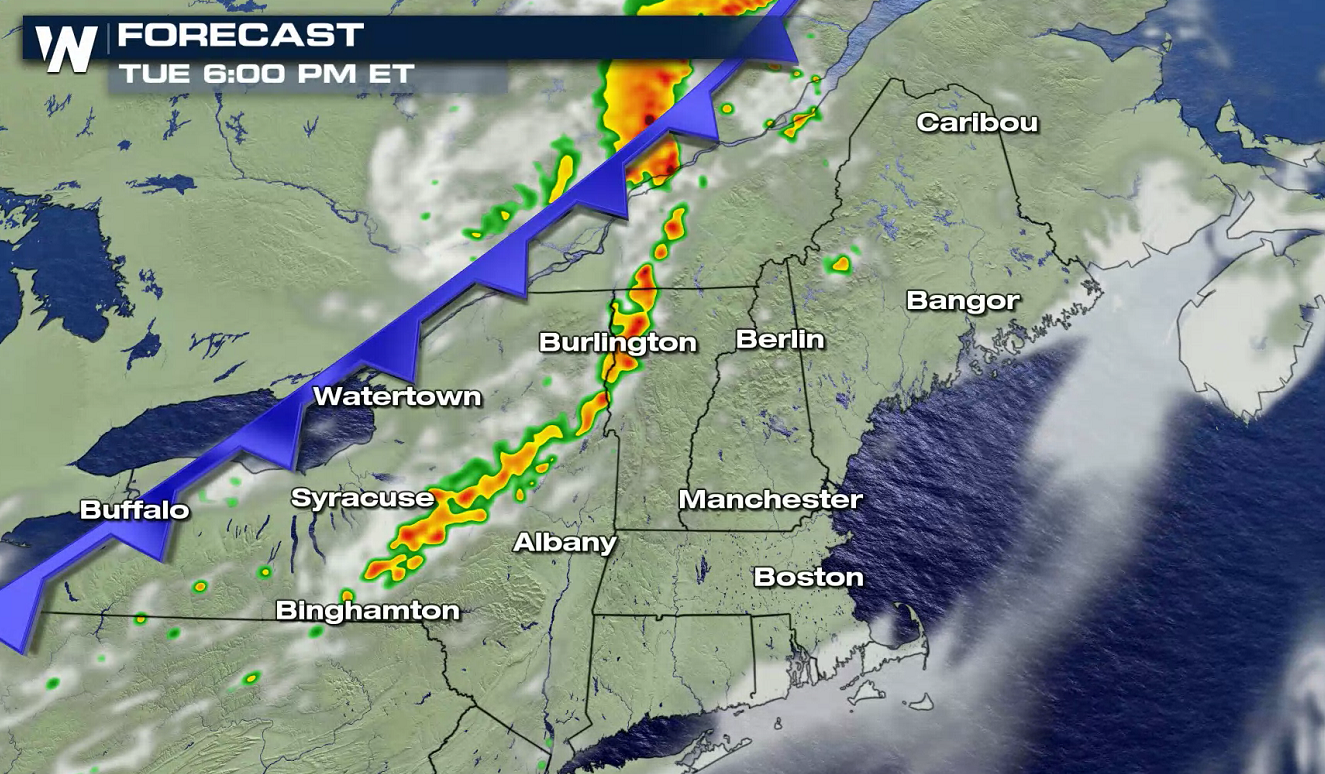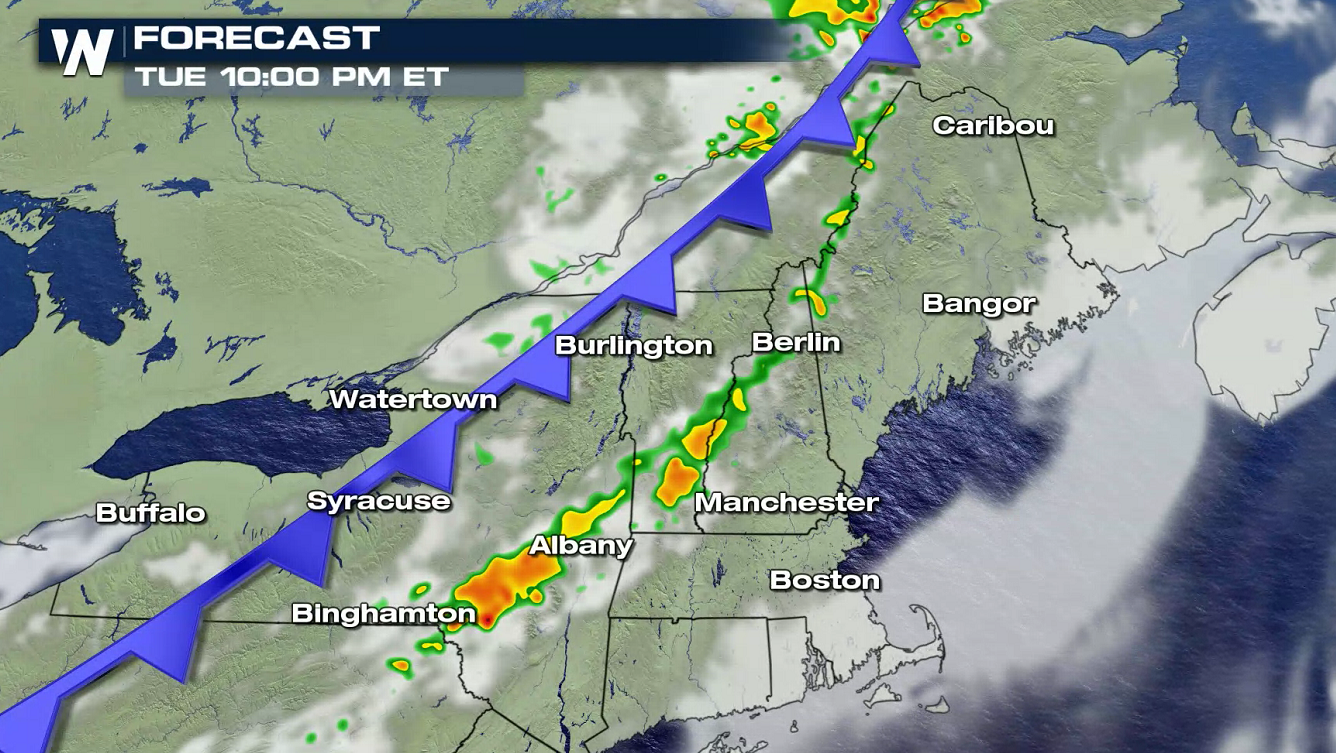 The front will settle into the Middle Atlantic later this week. Temperatures will settle back into the 80s and the chance for showers and storms will diminish for the Northeast.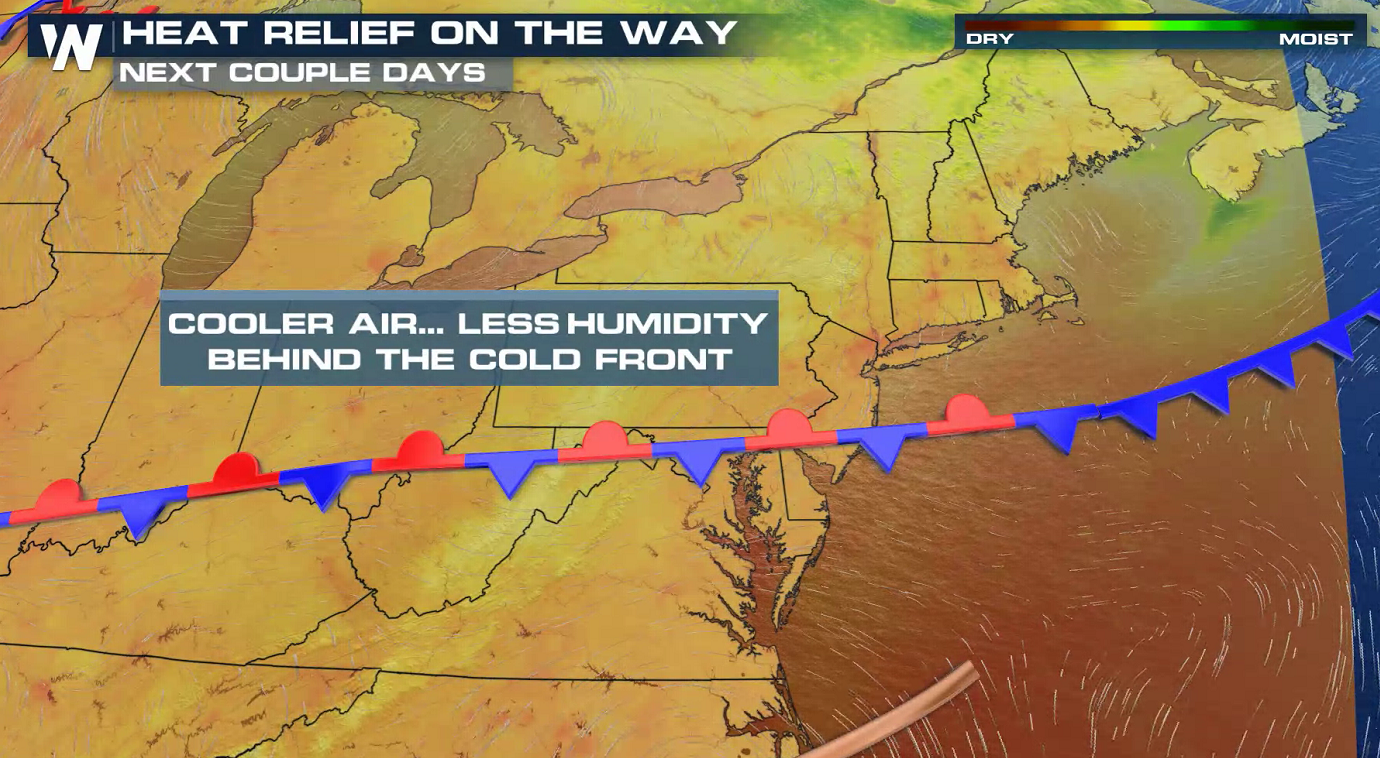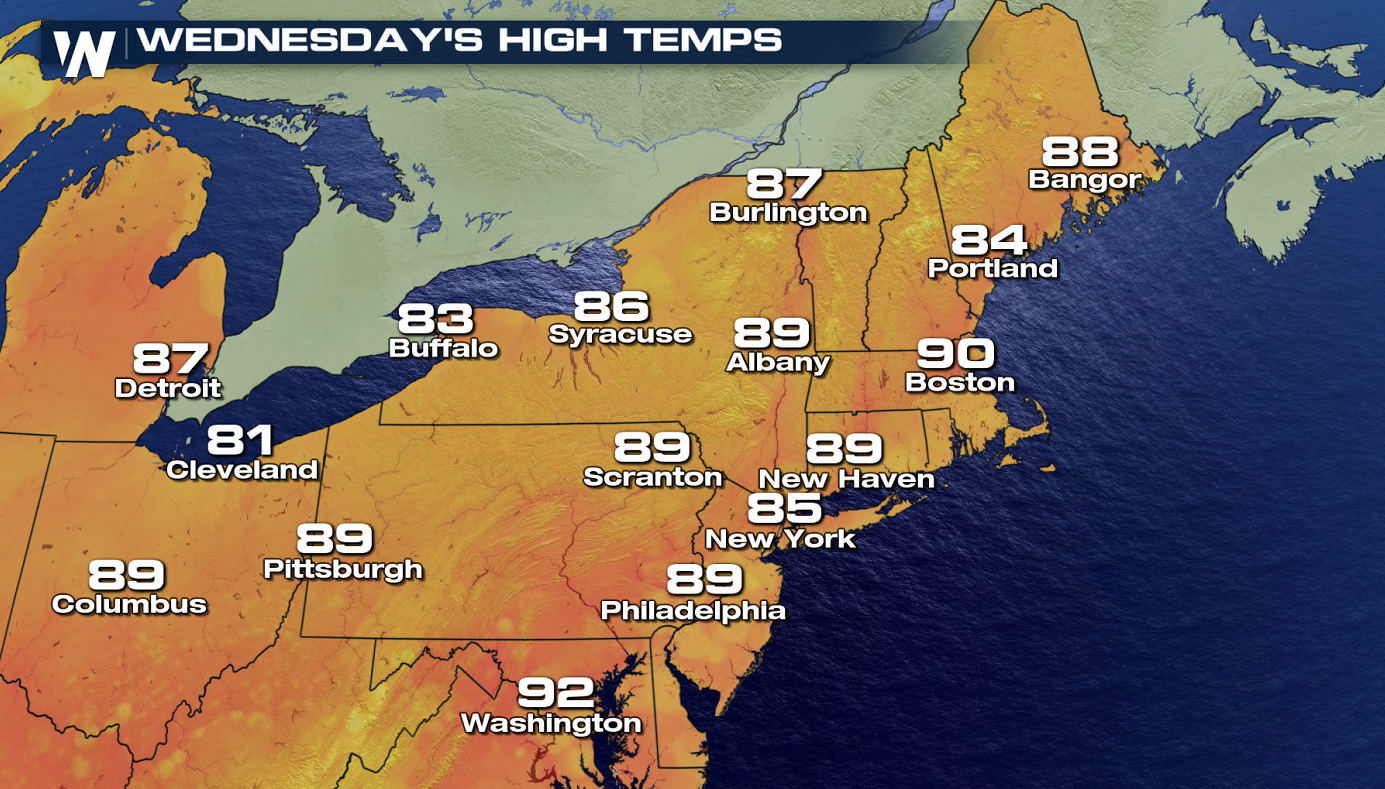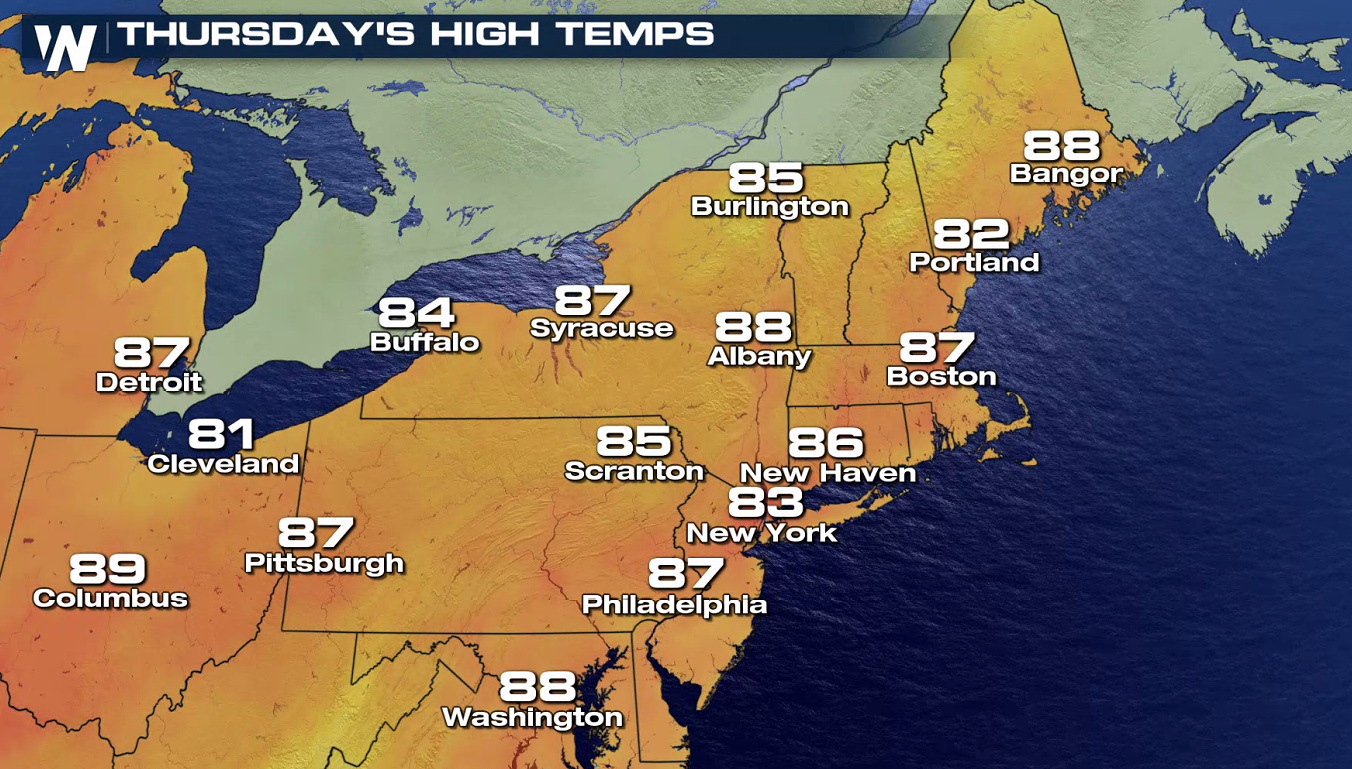 Stay tuned to WeatherNation for updates on the heat and severe weather potential in the Northeast.