After a
deadly and destructive tornado
ripped through Fultondale, Alabama Monday night, people flocked to social media to express their surprise that such an event could occur in the midst of winter. But are tornadoes in the Southeast actually rare during the first month of the year? The answer is a pretty resounding "no." Many have heard of the secondary severe season in the United States, which typically ramps up during the late fall, mostly notably during the month of November. What many may not realize is, this secondary severe season carries on through the winter months. This occurs due to the position of the jetstream often moving over the area, as well as the availability of moisture and warmth from the Gulf of Mexico. The graphic at the top of the page shows the average number of tornadoes that occur in each state during the first month of the year.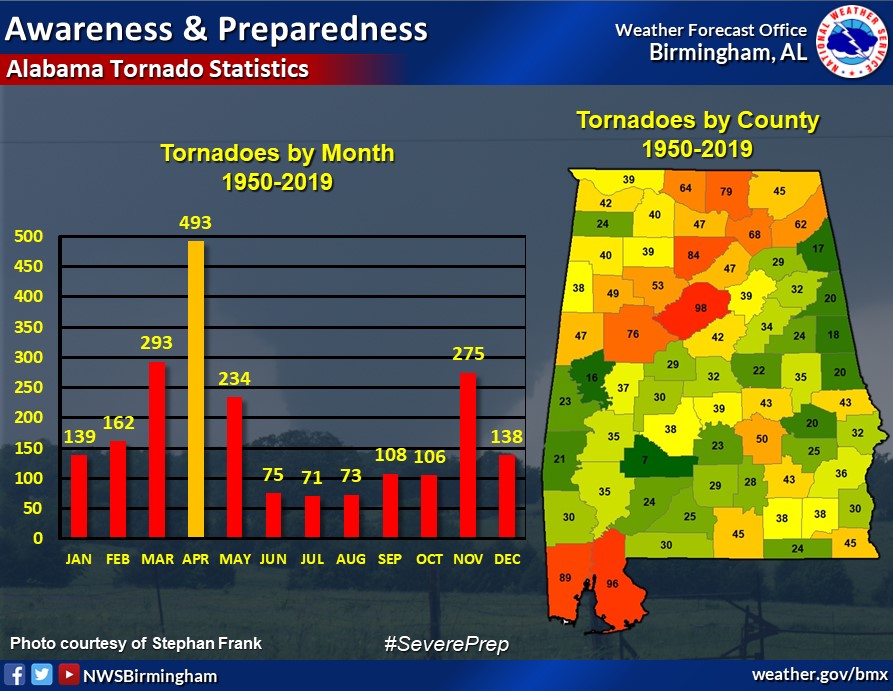 In fact, while secondary severe season is often described as most active in November and early December, Alabama actually has recorded more tornadoes during the month of January than in December over the 70 year period starting in 1950. January is Alabama's sixth most active month for tornadic activity, behind the summer months and the early fall. Tornado counts in winter
would likely be ahead of the warm season
across the entire Southeast if tropical cyclones didn't impact the region. Florida averages hundreds of tornadoes during that time of year.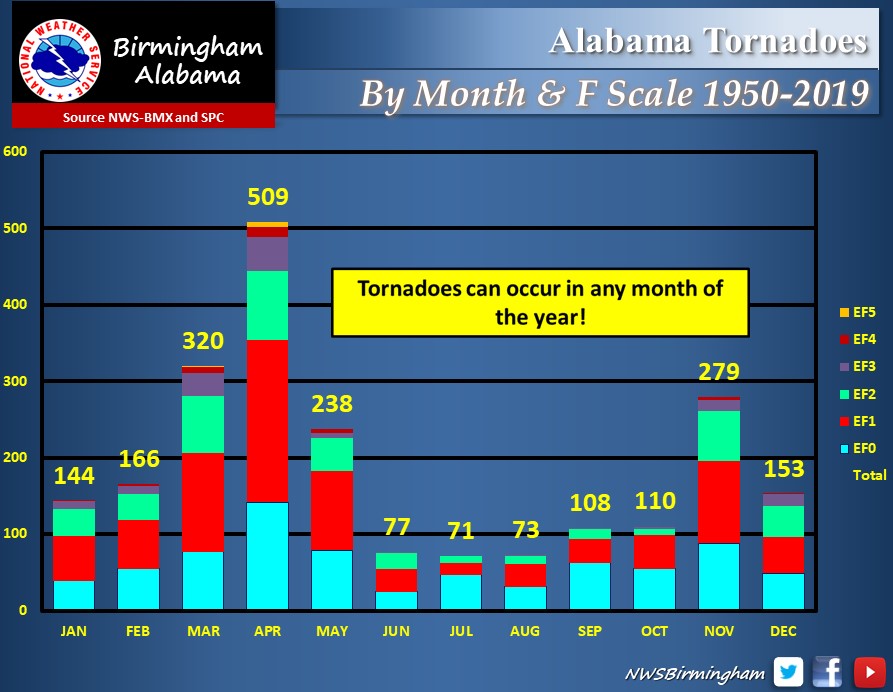 Monday's tornado was on the strong side, given a rating of EF-3. While strong tornadoes (EF-2 or greater) are most common during the spring severe weather season, they can and do occur during any month of the year.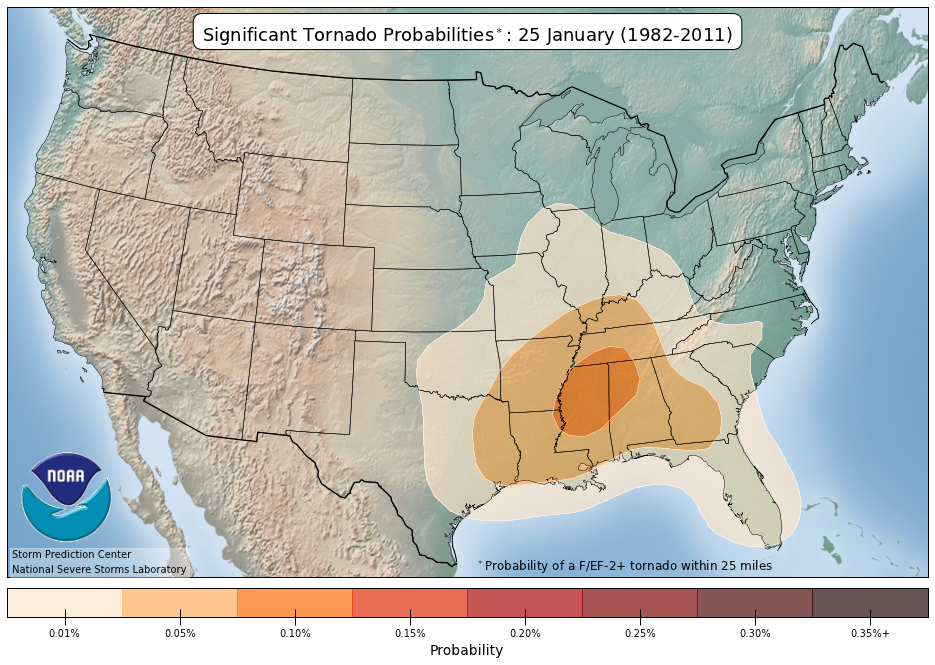 Looking at climatology for Monday itself (January 25th), the probability of a significant tornado over the 30 year period from 1982-2011 is highest across Northern Mississippi, Alabama, and Southwest Tennessee. Alabama has had it's share of notable January tornadoes, including an F-3 in 1988 in Cullman, as well as the
January 11th 1885 event,
which produced five strong tornadoes, four of which were rated F-3 or higher. So, while Monday's tornado was certainly on the stronger side, it probably should not be labeled as a "rare" event. Unfortunately, numerous injuries and one death have been reported from the Fultondale area, which should serve as a reminder to always be prepared for severe weather and have multiple ways to receive severe weather updates and warnings from your local National Weather Service office. Having emergency alerts activated on your mobile device and a NOAA Weather Radio can save your life. Images in this story are courtesy of NOAA and the National Weather Service in Birmingham, Alabama.